Korean Netflix dramas in 2023 
---
Squid Game. The Glory. All of Us Are Dead. These are titles we've constantly read about on the internet since 2021, and for fans of K-dramas, you would have watched and shared your two cents about them. The past 2 years have been a blast for the streaming service, and we can only hope that 2023 will continue the legacy and bear fruit with these 15 new Korean dramas on Netflix.
---
1. Love to Hate You 
---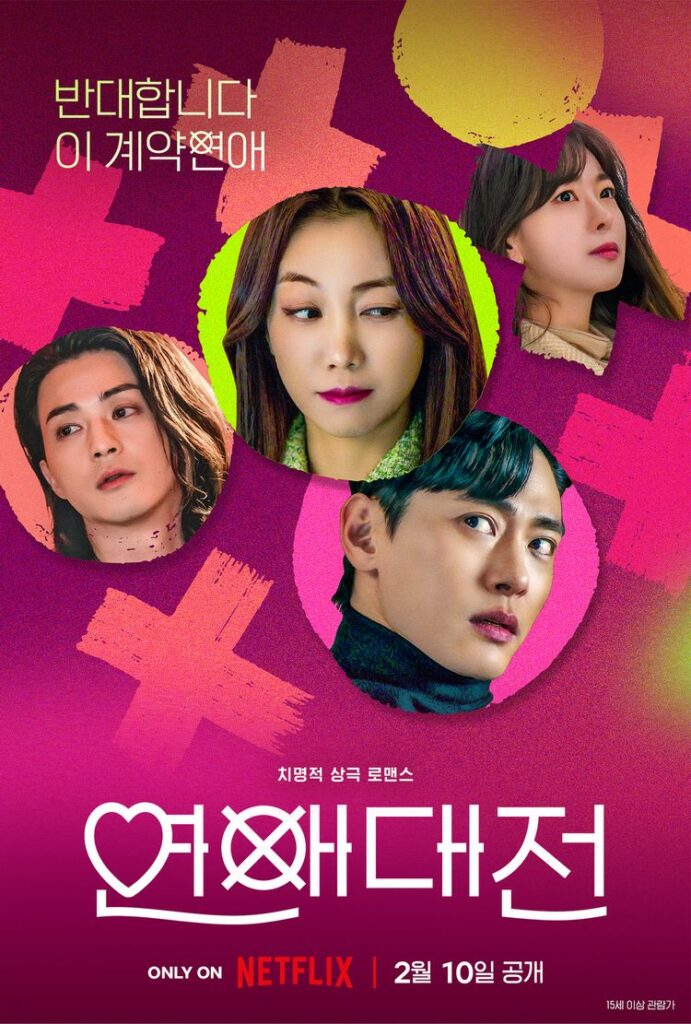 Image credit: Netflix 
Main Cast:
Kim Ok Bin as Yeo Mi Ran

Yoo Teo as Nam Kang Ho

Kim Ji Hoon as Do Won Joon
Tackling a complex relationship that develops from hate to love, Love to Hate You follows main characters Yeo Mi Ran and Nam Kang Ho. 
Mi Ran is an ambitious lawyer who works closely with the people in the entertainment industry. With career being the top priority in her life, love is naturally out of the question. On the other hand, Kang Ho is a reputable actor for whom the nation has fallen heads over heels. Like Mi Ran, he distances himself from romantic relationships and focuses on building his career.
How do 2 goal-driven individuals adjust their priorities and ultimately fall in love with each other? 
Catch the teaser here:
Video credit: Netflix Korea 넷플릭스 코리아
Korean title: 연애대전
Genre: Romance, comedy 
---
2. Gyeongseong Creature
---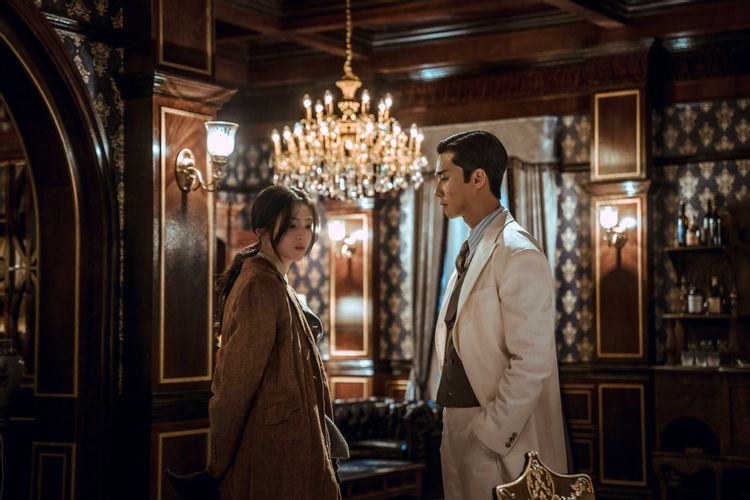 Image credit: @netflixkr
Main Cast:
Park Seo Joon as Jang Tae Sang

Han So Hee as Yun Chae Ok
Starring thee Park Seo Joon and Han So Hee, Gyeongseong Creature is one of the most highly anticipated dramas in 2023.
Set in 1945, the thriller Korean drama revolves around an unknown creature that destroys the peace and order of a society. Fighting against this mysterious creature are Jang Tae Sang and Yoon Chae Ok.
For those who appreciate dramas that make you ruminate on the nature of humanity as well as moral compass, this is a must-watch.
Korean title: 경성크리처
Genre: Thriller, action, sci-fi 
---
3. A Time Called You
---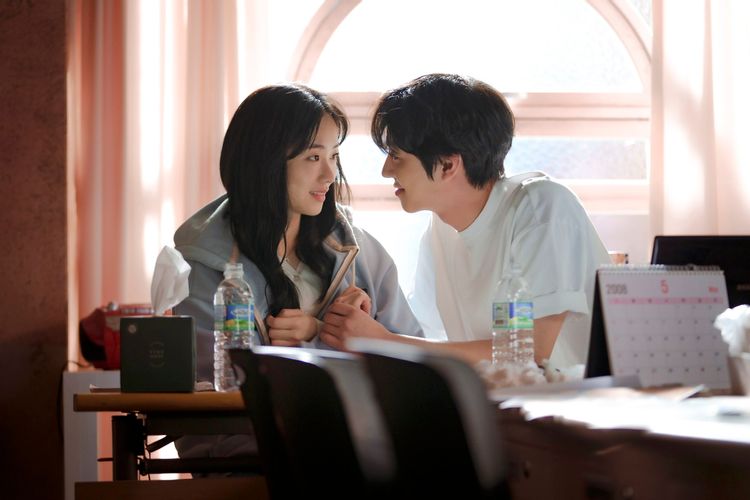 Image credit: @netflixkr
Main Cast:
Jeon Yeo Been as Han Jun Hee / Kwon Min Joo

Ahn Hyo Seop as Ko Yeon Jun / Nam Si Heon
Featuring the talented actor Ahn Hyo Seop, A Time Called You is Korea's take on the Taiwanese hit drama Someday Or One Day.
Han Jun Hee is in her 20s, and many believe this is her prime time for self-growth. But Jun Hee remains stuck in the past following the death of her boyfriend Ko Yeon Jun, and she can't seem to move on with her life.
However, her life turns into a fairytale when she travels back in time to 1998. Not only is she a high school student again, but she also meets someone who bears an uncanny resemblance to her late boyfriend.
Korean title: 너의 시간 속으로
Genre: Fantasy, romance, mystery 
---
4. The Glory 2
---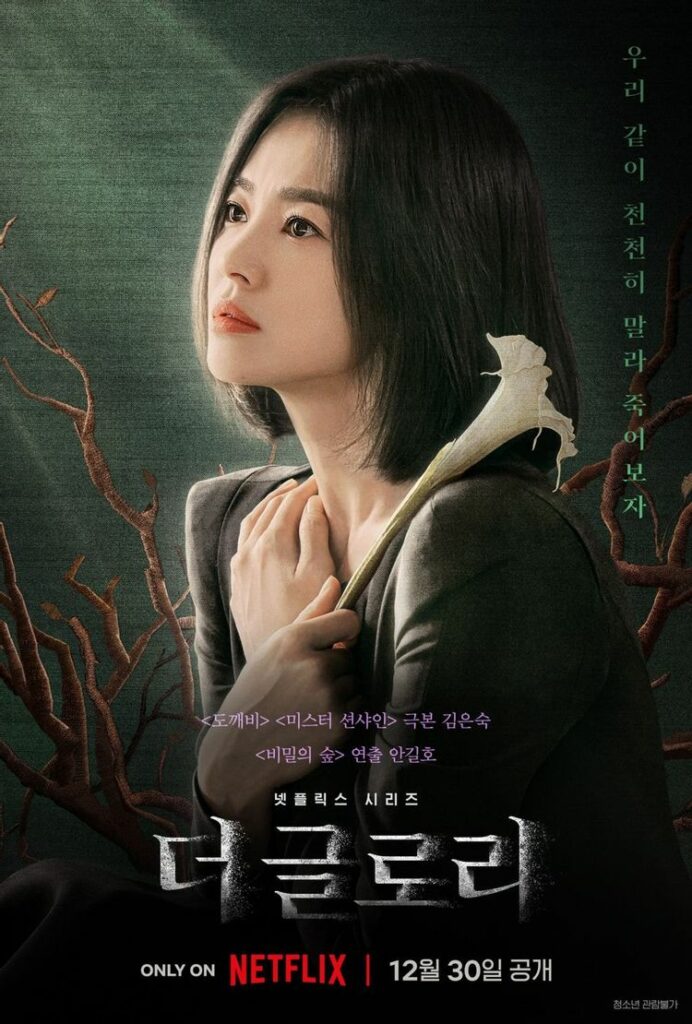 Image credit: Netflix 
Main Cast:
Song Hye Kyo as Moon Dong Eun

Lee Do Hyun as Joo Yeo Jeong
Following the success of the 1st season, The Glory 2 is back with an even more intense plot. The drama is centred on the relentless fight between school bullies and the victim. Take note that the series is visually disturbing, and it grapples with loaded themes that may be difficult to digest. 
The sequel will tie up all the loose ends that led to several sleepless nights and internal screams in season 1, and it will focus on how Moon Dong Eun continues to exact revenge and hopefully seek justice.
Here's a review of The Glory season 1 for those who need a recap of the 1st episode, or are curious about how we rated it. 
Korean title: 더 글로리
Genre: Crime, thriller, revenge
---
5. Song of the Bandits
---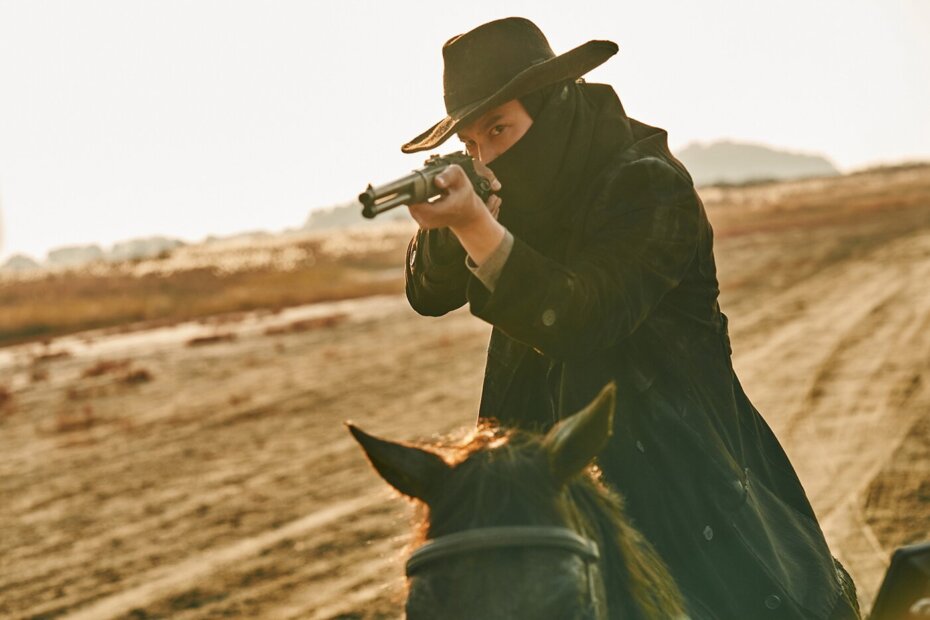 Image credit: Netflix 
Main Cast:
Kim Nam Gil as Lee Yoon

Seo Hyun as Nam Hee Shin

Yoo Jae Myung as Choi Choong Soo
Set in the 1920s, Song of the Bandits sheds light on the highs and lows of Koreans who live in the lawless land of Gando during the Japanese colonial period. Follow the titular bandits as they fight for their lives, their loved ones, and their homeland. 
If you appreciate a good blend of history and melodrama, Song of the Bandits might just hit the spot.
Korean title: 도적: 칼의 소리
Genre: Action, historical, thriller, melodrama 
---
6. D.P. 2
---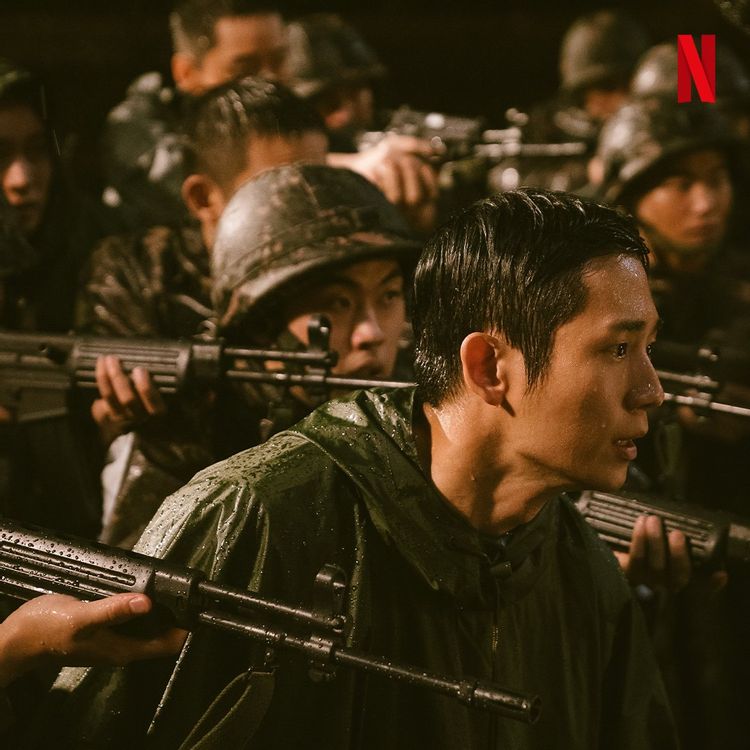 Image credit: @netflixkr
Main Cast:
Jung Hae In as Ahn Joon Ho

Koo Kyo Hwan as Han Ho Yul
Starring Jung Hae In and Koo Kyo Hwan, who was awarded the Best New Actor at the 58th Baeksang Awards, D.P. is finally back with season 2.
Not for the faint-hearted, the military-themed series unveils the brutally violent culture of the Korean army in the most realistic manner. The drama grapples with heavy themes such as grief, bullying, and abuse of power.
If you've watched the 1st season and have yet to move on from the cliffhanger, the sequel might finally put your mind at ease – fingers crossed. 
Korean title: 디피 2
Genre: Military, action 
---
7. Mask Girl
---

Image credit: Netflix 
Main Cast:
Go Hyun Jung as Kim Mo Mi

Ahn Jae Hong as Joo Oh Nam

Yeom Hye Ran as Kim Kyung Ja

Nana as Kim Mi Mo
Grappling with topics such as physical appearance and insecurities, Mask Girl follows an internet broadcasting streamer called Kim Mo Mi.
Although Mo Mi's job requires her to be in front of the camera, she's deeply insecure about her outward appearance. Her saving grace? She gets to wear a mask while she streams online.
Joo Oh Nam is a huge fan of Mo Mi, and it turns out that they share more in common than they'd imagined: he's insecure about how he looks too.
How will Oh Nam's relationship with Mo Mi develop, and more importantly, how will they learn to embrace their insecurities?
Korean title: 마스크걸
Genre: Black comedy, thriller 
---
8. Bloodhounds
---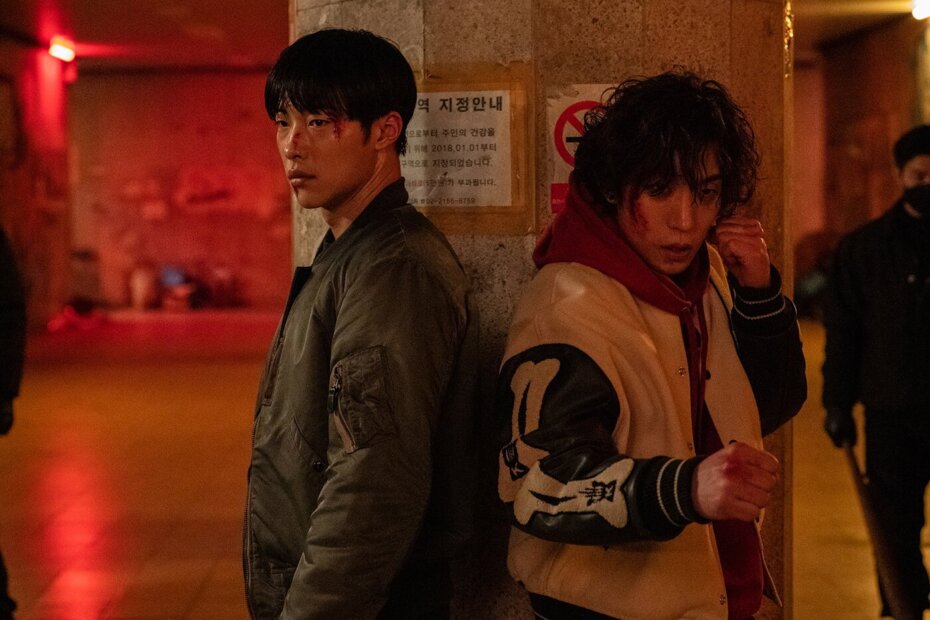 Image credit: Netflix 
Main Cast:
Woo Do Hwan as Kim Gun Woo

Lee Sang Yi as Hong Woo Jin
Netflix Korea is back with another noir drama, Bloodhounds, following the success of My Name starring Han So Hee and Ahn Bo Hyun.
The action-packed series follows a group of 3 men who would do anything in their power to pay off their debt. One of them, Kim Gun Woo, gives up his future as a boxer as a result of his mother's piling debt. With their lives at stake, he has no choice but to work for a moneylending business that promises fast and good money – or so he thought. 
Korean title: 사냥개들
Genre: Noir, crime, thriller, action
---
9. Celebrity
---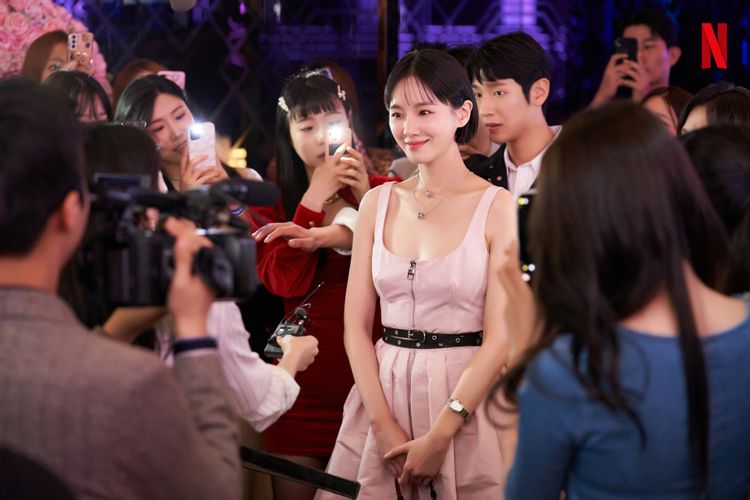 Image credit: Netflix 
Main Cast:
Park Gyu Young as Seo Ah Ri

Kang Min Hyuk as Han Joon Kyung
Featuring Park Gyu Young from Sweet Home (2020) and It's Okay Not To Be Okay (2020), Celebrity follows a new class that is on the up and up, and this exclusive community is called "Celebrity". While these individuals are not exactly celebrities, they're named as such due to their fame. 
This mystery thriller depicts the complex relationships between those who are part of the new social class and those who stand on the sidelines, often green with envy. 
Who exactly are the insiders and outsiders of this new social class? Watch Celebrity to find out.
Korean title: 셀러브리티
Genre: Mystery, thriller 
---
10. Sweet Home 2
---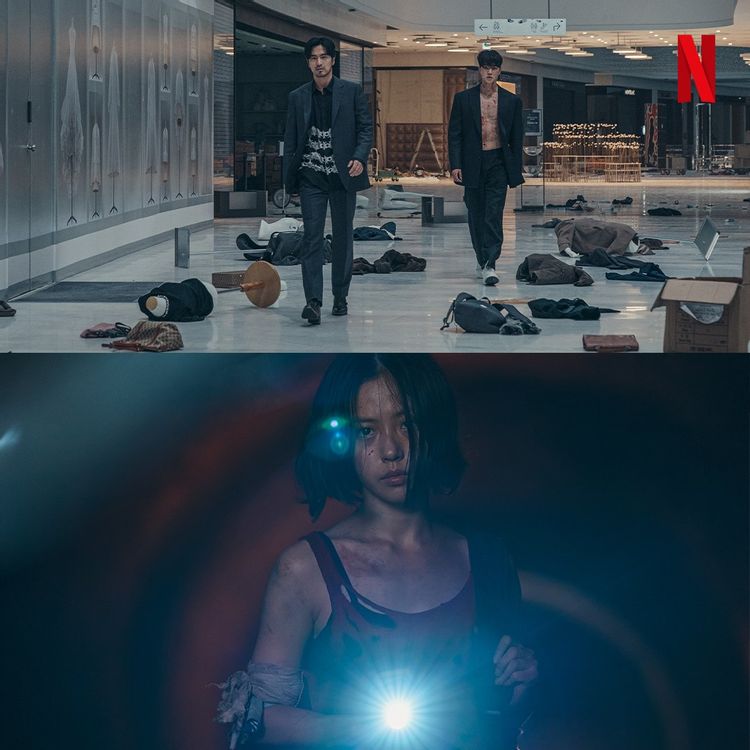 Image credit: @netflixkr
Main Cast:
Song Kang as Cha Hyun Soo

Lee Jin Wook as Pyeon Sang Wook

Lee Si Young as Seo Yi Kyung

Go Min Si as Lee Eun Yoo
On 9th July 2021, it was confirmed that the sequel to Sweet Home was in the works. Reports originally stated that the series may air in 2022, but to the dismay of fans, that didn't happen. But here's some good news – Sweet Home 2 is finally making a return in 2023.
The 2nd season will pick up from the 1st, which focused on the life-and-death fight between a group of apartment residents and unknown monsters.
Watch the teaser of the 1st season for a quick recap:
Video credit: Netflix Korea 넷플릭스 코리아
Korean title: 스위트홈 2
Genre: Dark fantasy, cosmic horror, thriller 
---
11. Doona!
---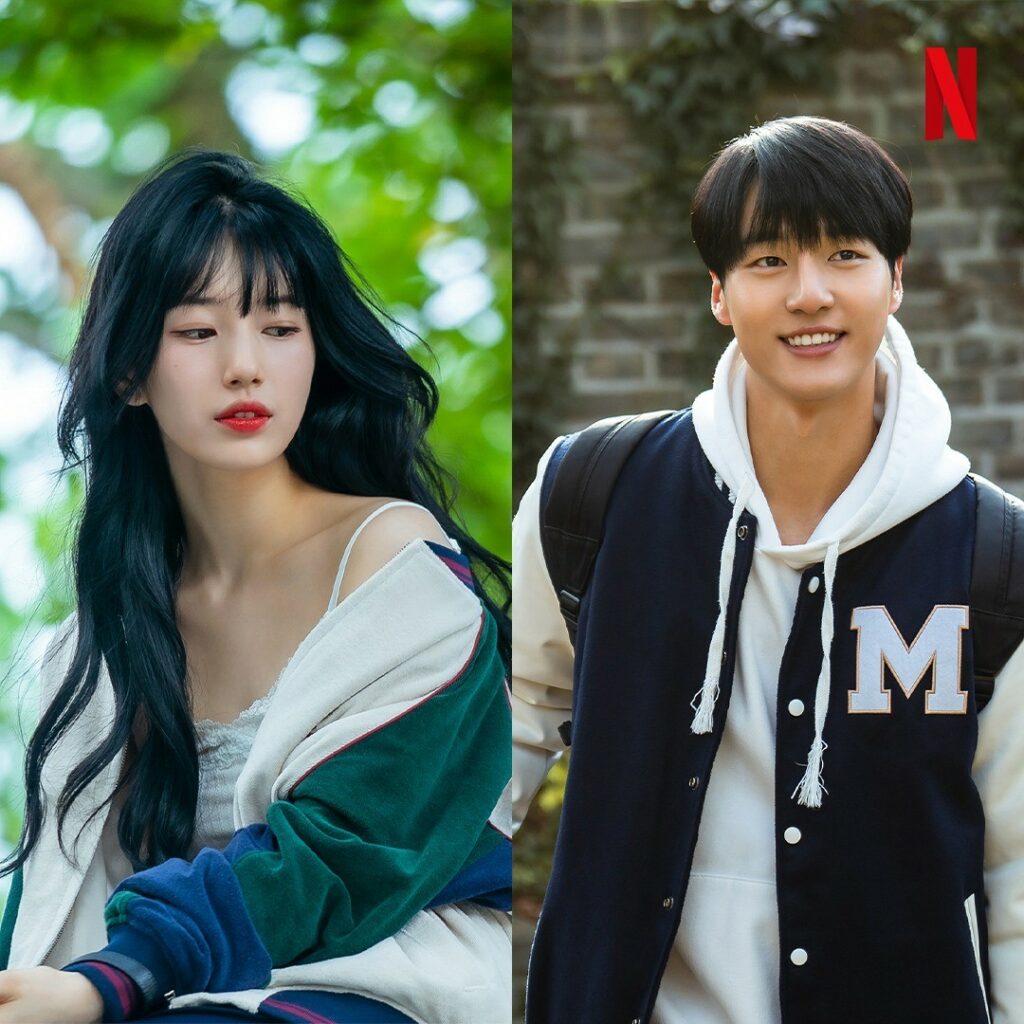 Image credit: @netflixkr 
Main Cast:
Bae Suzy as Lee Doona

Yang Se Jong as Lee Won Joon
Doona! is a romcom drama that follows the budding romance between a K-pop idol and university student.
As a member of the most popular K-pop girl group, Lee Doona gets a taste of what it's like to reach the peak of success. But instead of striking while the iron is hot, she blurts out that she wants to retire out of the blue.
Following her announcement, Doona moves into a share house – a co-living space that houses a group of residents.
There, she meets university student Lee Won Joon. Gradually, they grow fond of each other, and their friendship develops into something more special and dear to their hearts. 
Korean title: 이두나!
Genre: Romantic, comedy 
---
12. Daily Dose of Sunshine
---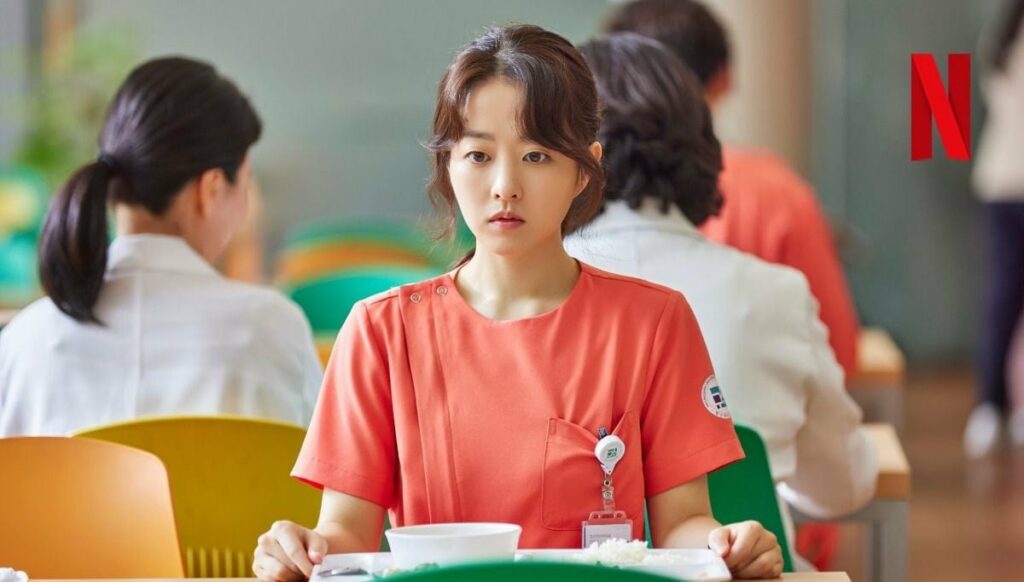 Image credit: Netflix 
Main Cast:
Park Bo Young as Jung Da Eun

Yeon Woo Jin as Dong Go Yoon
Based on real-life experiences and stories shared by an actual psychiatric nurse, Daily Dose of Sunshine is a medical drama that sheds light on the multifaceted challenges and opportunities presented in a psychiatric ward.
Jung Da Eun is a nurse who works alongside doctor Dong Go Yoon in a demanding environment. Despite their turbulent day-to-day lives, with unpredictable events unfolding every now and then, they begin to depend on each other and become close confidantes. 
Korean title: 정신병동에도 아침이 와요
Genre: Medical, human 
---
13. Goodbye Earth
---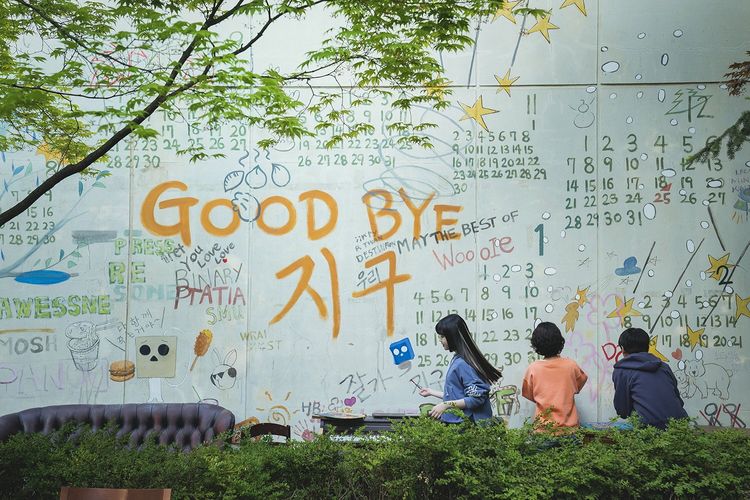 Image credit: Netflix 
Main Cast:
Ahn Eun Jin as Jin Se Kyung

Yoo Ah In as Ha Yoon Sang
What would you do if you were told that Earth would be destroyed in just 200 days?
Goodbye Earth is a sci-fi thriller that follows the protagonists, Jin Se Kyung and Ha Yoon Sang. After the news of how an asteroid will eradicate the Earth in 200 days spreads like wildfire, society falls into a state of utter chaos.
Se Kyung and her boyfriend Yoon Sang work to the best of their abilities to help those around them, and more importantly, spend the last moments of their lives together.
Korean title: 종말의 바보
Genre: Psychological, thriller, sci-fi 
---
14. Queen Maker
---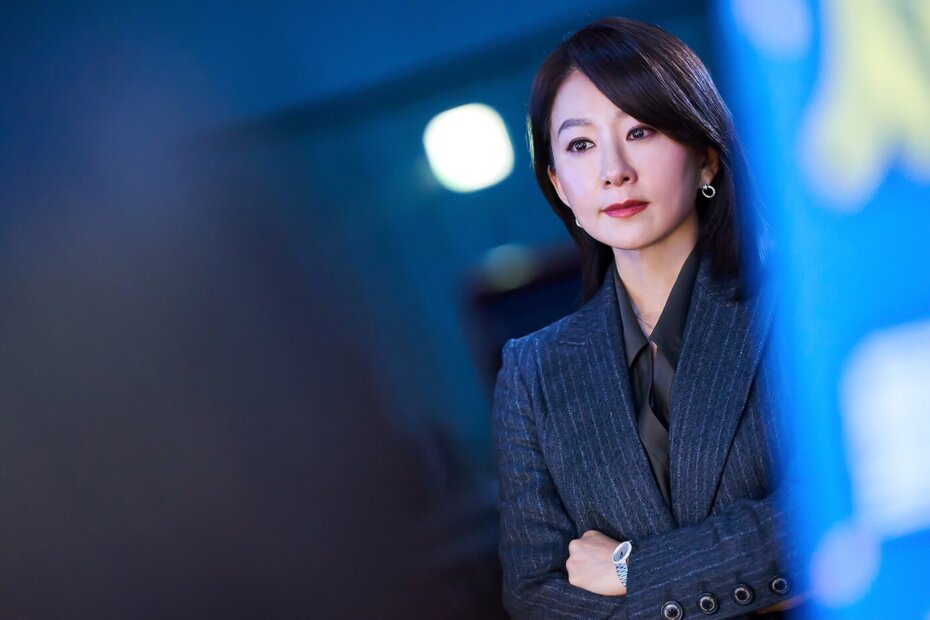 Image credit: Netflix 
Main Cast:
Kim Hee Ae as Hwang Do Hee

Moon So Ri as Oh Seung Sook

Ryu Soo Young as Baek Jae Min
Queen Maker is a highly anticipated drama with strong female leads who work hand in hand to fight for what they believe in – a just world.
Dubbed the "Queen Maker", Hwang Do Hee is the perfect example of an independent and competent woman who places career and growth in the centre of her life.
Working closely with Do Hee is Oh Seung Sook, a lawyer who now has a new ambition – to become the mayor of Seoul.
Will these 2 go against the current and ultimately achieve their goals?
Korean title: 퀸 메이커
Genre: Psychological, thriller, sci-fi 
---
15. Black Knight 
---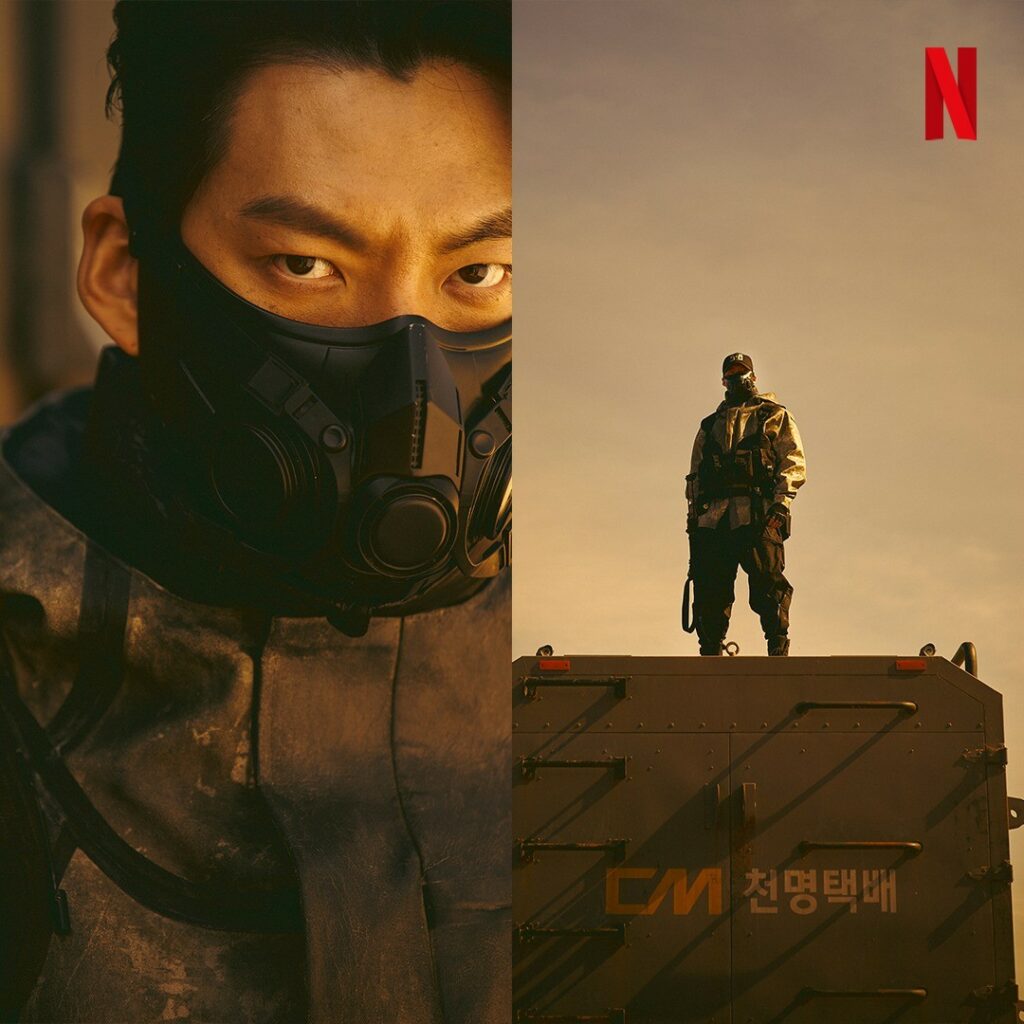 Image credit: @netflixkr 
Main Cast:
Kim Woo Bin as "5-8"

Esom as Seol Ah

Song Seung Heon as Ryu Seok
Set in the year 2071, Black Knight introduces an impending future that might hit too close to home – a society that suffers as a result of air pollution.
Getting through each day is a task on its own as respirators have become a necessity to survive. With basic living conditions becoming progressively worse, countless people lose their lives, and only 1 percent of humankind makes it. But even then, living almost feels endurance instead of enjoyment. 
Korean title: 택배기사
Genre: Sci-fi, action
---
Netflix Korean dramas not to snooze on in 2023 
---
Fingers crossed that 2023 will be another highlight for Korean dramas on Netflix. While we await the arrival of these titles, perhaps it's prime time to check out the latest and hottest survival show on Netflix, Physical: 100, which awards the final winner with prize money of KRW300,000,000 (~USD244,053). 
Also check out:
---
Cover image adapted from: Netflix, @netflixkr, Netflix, @netflixkr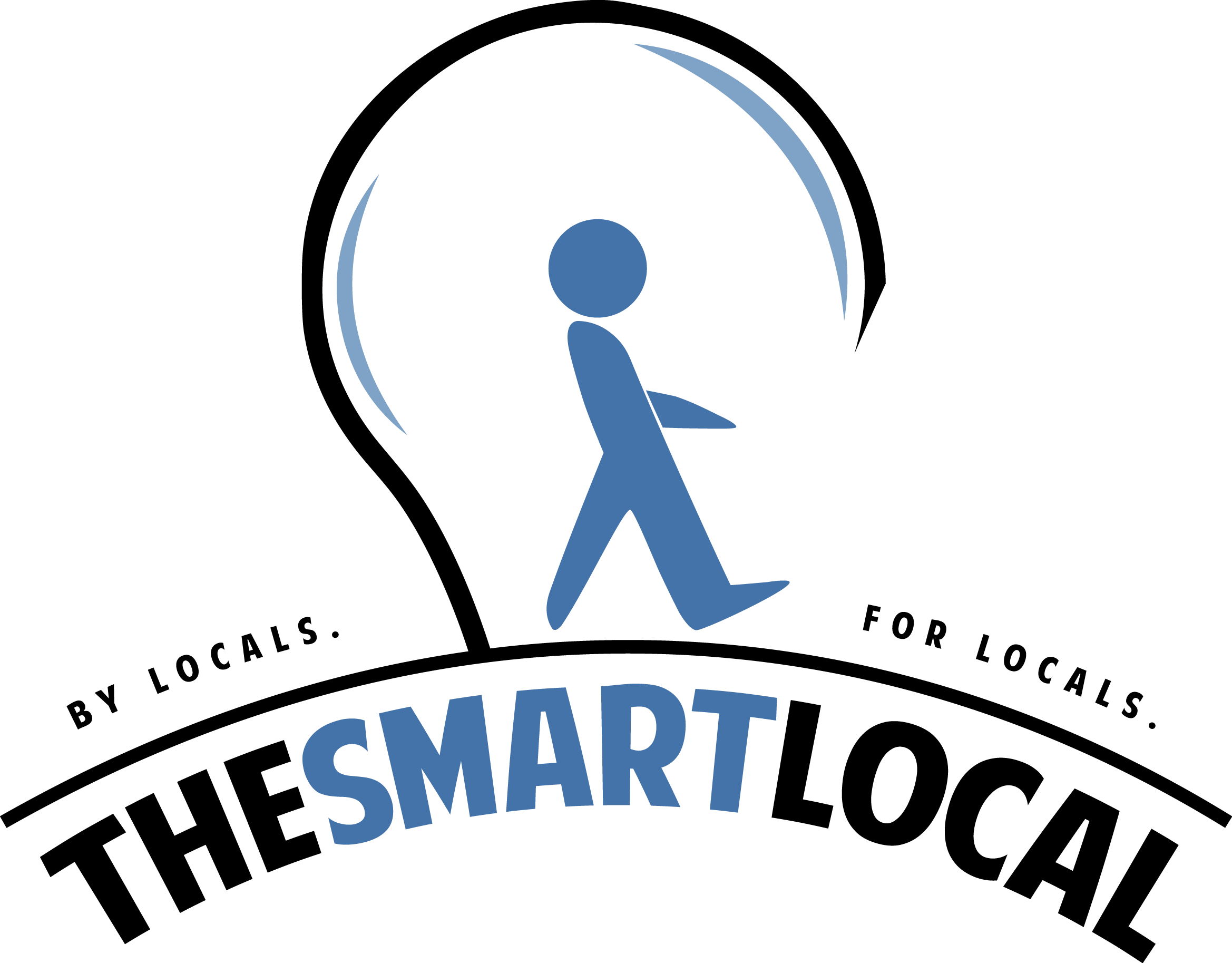 Drop us your email so you won't miss the latest news.