My Name episode one review 
---
Packed with blood-pumping tension and brilliant action scenes, My Name is hot on the tails of Squid Game as the next big thing on Netflix. Here's a My Name drama review for those who are big on genres such as crime, noir, and thriller, but aren't sure if they should give this series a shot.
---
Joined a gang to find her father's killer
---

Image credit: @netflixkr
My Name revolves around the main character Yoon Ji-woo, who witnesses her father's death at the hands of a murderer. 
Ji-woo is determined to seek revenge for her father, and in order to find out who killed her father, she joins a gang led by Choi Mu-jin. She undergoes rigorous training to build her body and hone her fighting skills. 
Later on, Mu-jin helps Ji-woo to infiltrate the police force, and she goes undercover as a police officer to find the man who killed her father.
---
Highlights
---
1. Ji-woo's father dies while protecting her
---

Image adapted from: Netflix
Ji-woo's life is in a mess after her father, Dong-hoon, becomes the most-wanted fugitive. Everyone around Ji-woo, including the residents of her apartment, her high school teachers, and classmates, know that her father is part of a gang. 
Police officers camp outside Ji-woo's apartment, and her classmates bully her for being the daughter of a gangster. Worse, her father isn't getting in touch with her. As a result, Ji-woo is tired of waiting for her father's return with no knowledge of his whereabouts. 
Out of the blue, Dong-hoon calls Ji-woo to wish her a happy birthday. To this, Ji-woo aggressively responds, "Don't come back, you're dead to me now." 

Image adapted from: Netflix
After Ji-woo hangs up, Dong-hoon turns on his smartphone. He sees the influx of text messages Ji-woo had been sending him while he was in hiding. Upon reading the text messages, Dong-hoon decides to go back home to see his daughter.

Image adapted from: Netflix
Dong-hoon makes it to the doorstep of his house. While he struggles with the faulty door knob, an unknown man walks towards Dong-hoon. Ji-woo hears her father's voice and tries to open the door to let him in.
Although Dong-hoon has a knife, it is no match for the mysterious man's gun.

Image adapted from: Netflix
Dong-hoon and the armed man engage in a violent fight. Alas, Dong-hoon is shot by the unknown man. Despite being on the verge of death, Dong-hoon holds on to the door knob tightly to prevent Ji-woo from opening the door.

Image adapted from: Netflix

Image adapted from: Netflix
Dong-hoon uses all his might to protect Ji-woo from harm and danger as he tells the man, "Not my daughter." Dong-hoon is in excruciating pain due to the gunshot, yet he asks Ji-woo not to come out until the man leaves the premises.
Although Dong-hoon is part of a gang and a fugitive, this scene shows us it doesn't necessarily mean that he's a bad father. 

Image adapted from: Netflix
As she's unable to open the door, Ji-woo has no choice but to peer through the peephole in order to get a look at the man who shot her father. However, she is unable to identify the man as his face was concealed. 

Image adapted from: Netflix
Ji-woo finally manages to open the door, and she finds her father on the floor. Unfortunately, Dong-hoon had already lost a substantial amount of blood by then, and he eventually dies in Ji-woo's arms. 
This scene marks the beginning of Ji-woo's journey to find the murderer and avenge her father's death.
---
2. The gang leader of the biggest drug cartel takes Ji-woo in 
---

Image adapted from: Netflix
During the funeral, a group of men drop by to pay their respect to the late Dong-hoon. Mu-jin, the gang leader of the biggest drug cartel in Korea, tells Ji-woo that her father was his "most trusted friend and brother." 
Following the funeral, Ji-woo is desperate to find the man who murdered her father. She visits Mu-jin to ask for his help, but her request was in vain. 

Image adapted from: Netflix
After the police officer and Mu-jin reject her pleas to find the killer, Ji-woo decides to take matters into her own hands. She hands out flyers around her neighbourhood in hopes of finding a witness who may have seen the man who murdered her father.
One day, she gets a call from an unregistered number. The caller tells Ji-woo that he knows who killed her father. 
It turns out that a group of men pranked Ji-woo just so they could get the reward money of KRW5 million (~USD4,255) that was stated on the flyer. Not only do these men steal her money, but they also sexually harass and kidnap her.

Image adapted from: Netflix
Thankfully, Mu-jin comes to the rescue. He asks, "Must you get revenge? Regardless of the price?" To this, Ji-woo replies, "That's for me to deal with." 
Mu-jin tells her that she must be "someone capable of killing others" if she wants to seek revenge.

Image adapted from: Netflix
Mu-jin decides to take her in as the newest member of his gang. This is to provide her an opportunity to train her body and fighting skills along with the other recruits of the organisation.
---
3. Ji-woo's rigorous training pays off during a fighting competition 
---

Image adapted from: Netflix

Image adapted from: Netflix
Ji-woo is the only female member in the gang, and Mu-jin tells her that no matter how hard she trains, the other members will be stronger in terms of strength. Thus, he teaches her to attack their vital points, such as the temple, upper lip, and genitals. 
Mu-jin also tells her to train with the intention of killing, not winning. Upon listening to Mu-jin, Ji-woo trains day and night by honing her combat skills, rather than just her physical strength. 

Image adapted from: Netflix

Image adapted from: Netflix
Mu-jin holds a fighting competition among the gang recruits, and Ji-woo fights to the best of her ability. As she is pinned down on the ground, another recruit is mistaken as the winner of the fighting competition.
Then, Mu-jin notices Ji-woo getting up from the ground and says, "I think the rookie's still left." 

Image adapted from: Netflix
The first episode comes to a close with a fight scene between Ji-woo and another gang recruit. We don't know who the winner is, but the winner will be rewarded with a week's worth of vacation and a cash prize of KRW10 million (~USD8,514).
---
Verdict: 4/5
---
Since My Name is an action noir drama, the series started on a relatively intense note. We get a glimpse into the tragic yet hopeful life of Ji-woo, who has no one to rely on but herself. We are also exposed to the competitive and ruthless culture of gangs, where recruits are taught to look out for themselves instead of depending on each other. 
In addition, Han So-hee portrays a 180° image change from the goddess-like and pure role she played in Nevertheless. It's clear that the actress went through rigorous training in order to give a top-notch performance. In fact, she gained 10kg of muscles to play the role of Yoon Ji-woo!
---
My Name review: Unexplained death, gang culture & revenge 
---
You can't help but binge-watch the rest of the drama after viewing the riveting first episode of My Name. The combination of action and noir presents you a drama like no other, and the first episode will certainly keep you on the edge of your seat. 
Also check out: 
---
Cover image adapted from: @netflixkr and @netflixkr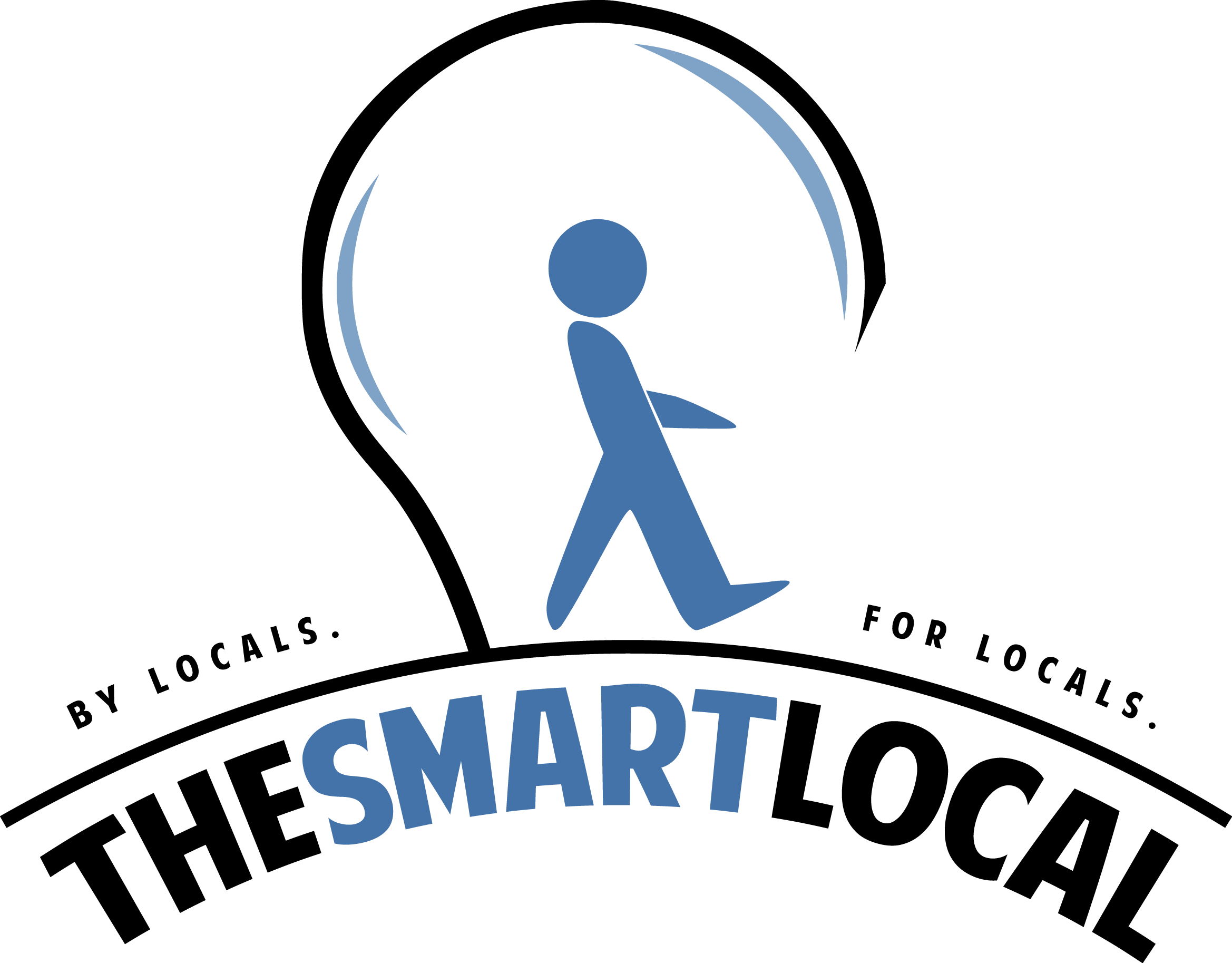 Drop us your email so you won't miss the latest news.