Horror Korean dramas 
---
If life is a bore and you need an adrenaline rush to perk yourself up, these 11 horror Korean dramas might turn your crank. They may not be conventionally terrifying with crescendo sound effects, but they're certainly uncanny enough to keep you up at night. 
---
1. All Of Us Are Dead (2022) 
---

Image credit: Netflix 
Main Cast:
Yoon Chan-young as Cheong-san

Park Ji-hoo as Ohn-jo

Cho Yi-hyun as Nam-ra

Park Solomon as Su-hyuk

Yoo In-soo as Gwi-nam
2022 got off on the right foot thanks to the zombie series All Of Us Are Dead, featuring Park Solomon, Cho Yi-hyun, and Yoon Chan-young.
Packed with gory scenes and multiple jumpscares, the series follows a group of high school students who navigate through a zombie apocalypse that engulfs the entire country.
All Of Us Are Dead doesn't elicit fear from the viewers by making use of ghostly figures. Rather, it's the realistic zombie performances, as well as the life-and-death situations that the characters find themselves in, that accentuate the horror element. 
Fun fact: All Of Us Are Dead is based on the famous Korean webtoon of the same name.
You can watch the trailer here:
Video credit: Netflix Korea 넷플릭스 코리아
---
2. Hellbound (2021)
---

Image credit: Netflix 
Main Cast:
Yoo Ah-in as Jung Jin-soo

Park Jung-min as Bae Young-jae

Kim Hyun-joo as Min Hye-jin

Yang Ik-jun as Jin Kyung-hoon

Won Jin-ah as Song So-hyun
Do you really think justice can be served through a man-made law?
Adapted from the Korean webtoon of the same name, Hellbound is a thought-provoking series that delves into the themes of sin and humanity.
Following the invasion of unnamed supernatural beings simply referred to as the "executors of hell", society no longer functions in an orderly fashion.
These executors of hell sentence people to eternal damnation by taking their lives away in the most brutal way possible.
Amidst the chaos, a cult known as the "New Truth Society" begins to gain the trust of the public.
However, not every member of the society is a follower of the cult. A minority is sceptical about this organisation, and they go out of their way to investigate the correlation between the New Truth Society and the executors of hell. 
Is the New Truth Society wearing a mask that hides ill intentions, or does it actually lead people to the truth? 
Hellbound is an eerie and disturbing series that will make you feel uncomfortable and strangely terrified because of how damnation and death are realistically portrayed in the drama.
Catch the trailer here: 
Video credit: Netflix
---
3. The Cursed (2020) 
---

Image credit: tvN
Main Cast:
Uhm Ji-won as Im Jin-hee

Jeong Ji-so as Baek So-jin

Sung Dong-il as Jin Jong-hyun

Jo Min-soo as Jin-kyung
The Cursed revolves around a successful company called Forest. However, there's a secret behind closed doors: Jin Jong-hyun, the chairman of the company, is over-reliant on shamanism.
Hence, Jong-hyun's decision-making is heavily influenced by his religious beliefs.
One day, a brutal case involving Forest becomes the talk of the town. Im Jin-hee, a reporter, takes charge of the case, only to find out how deceptive the company has been all along.
As she spends more time learning about the mysterious case, it comes to her attention that a spiritual consulting organisation has an important role to play. 
Fun fact: In 2021, an extended version of the drama was released as a movie titled The Cursed: Dead Man's Prey. The movie was written by Yeon Sang-ho, also known as the director of Train To Busan (2016). 
Check out the trailer here:
Video credit: tvN drama
---
4. Goedam (2020) 
---

Image credit: Netflix 
Main Cast:
Song Chae-yun as Seo-hee 

Seola as Min-young 

Jang Won-hyuk as the CCTV male student

Jung Young-ki as the Taxi Driver 

Han Ga-rim as Sae-rom 
Goedam is a Netflix horror anthology series comprising a collection of short dramas, with eight episodes in total.
The titles of each episode are as follows: Crack, Destination, Special Guest, Curiosity, Red Shoes, Dimension, Threshold, and Birth.
Each episode follows a new plot with different characters, and it only takes about an hour to complete the entire series.
Click here to watch the hair-raising trailer:
Video credit: Elfo Livre
---
5. Sweet Home (2020) 
---

Image credit: Netflix 
Main Cast:
Song Kang as Cha Hyun-soo

Lee Jin-wook as Pyeon Sang-wook

Lee Si-young as Seo Yi-kyung

Lee Do-hyun as Lee Eun-hyuk

Kim Nam-hee as Jung Jae-heon

Go Min-si as Lee Eun-yoo 
Striking a perfect balance between horror and thriller, Sweet Home is one of the most popular Korean Netflix series to date. 
Cha Hyun-soo becomes an orphan overnight after his family dies in a car accident. Now, he's all by himself despite only being a high school student.
He moves to a run-down apartment with a plan to take his own life. However, his plan gets disrupted when strange occurrences start taking place among the residents.
Hyun-soo's world becomes topsy-turvy as humans turn into monsters without a clear reason. Hyun-soo, who was once prepared to end his life, now fights to survive alongside the other residents.
Who will be willing to sacrifice their lives, and who will survive till the end?
Watch the trailer here:
Video credit: Netflix 
---
6. Strangers From Hell (2019) 
---

Image credit: OCN
Main Cast:
Im Si-wan as Yoon Jong-woo

Lee Dong-wook as Seo Moon-jo
Strangers From Hell takes place in a goshiwon, which is a type of cheap residential facility with poor amenities.
Desperate to get a job offer, Yoon Jong-woo moves to Seoul from the comfort of his cosy home located in the countryside.
Since renting an apartment in Seoul is pricey, he decides to live in a goshiwon. The amenities and living conditions are not the best, but Jong-woo has to endure it until he gets a job.
Little does Jong-woo know that his stay at the goshiwon would lead to a string of events that forces him to be on guard against his neighbours.
Don't miss out on the trailer:
Video credit: Viu Singapore
---
7. Kingdom (2019) 
---

Image credit: Netflix 
Main Cast:
Ju Ji-hoon as Lee Chang

Bae Doo-na as Seo Bi

Ryu Seung-ryong as Jo Hak-joo

Kim Sung-kyu as Young-shin

Kim Hye-jun as Queen Consort Cho

Kim Sang-ho as Moo-young
Kingdom is a Netflix series that weaves historical elements with the zombie apocalypse.
Lee Chang, the crown prince, encounters an unprecedented outbreak of a mysterious disease.
This disease is powerful and infectious, so much so that it's a fight against time to look for the royal physician, who might know something about the outbreak.
The crown prince and his guard Moo-young hurriedly leave for the clinic in hopes of meeting the physician. But when they arrive, they're greeted with nothing but numerous dead bodies that have begun to decay.
Strange enough, there's one survivor – Seo Bi. She's a physician who worked alongside the royal physician.
What does Seo Bi know about the mysterious disease, and why are innocent people turning into zombies?
You can watch the trailer here:
Video credit: Netflix 
---
8. The Guest (2018) 
---

Image credit: OCN
Main Cast:
Kim Jae-wook as Choi Yoon / Matthew

Kim Dong-wook as Yoon Hwa-pyung

Jung Eun-chae as Kang Gil-young
The Guest follows the relentless fight between a demon called Son and three protagonists – Choi Yoon, Yoon Hwa-pyung, and Kang Gil-young.
Hwa-pyung, which translates to "peace", was born into a shaman family. Naturally, he grows up to become a psychic who helps victims of Son. 
Choi Yoon grew up in a Catholic family, while Gil-young is a detective.
When they witness how powerful the demon is, they join hands to eradicate the evil force.
However, the journey is arduous and risky as the demon possesses people to cause harm to themselves and others, such as murdering family members and taking their own lives. 
Son vanishes for about two decades, but it returns stronger than ever.
Here are some highlights from The Guest:
Video credit: OCN
---
9. Nightmare Teacher (2016) 
---

Image credit: iHQ
Main Cast:
Uhm Ki-joon as Han Bong-goo

Kim So-hyun as Kang Ye-rim

Lee Min-hyuk as Seo Sang-woo
What would you do if something you once thought of as a dream turns out to be a nightmare?
Set in a private high school in Korea, Nightmare Teacher is centred on a series of mysterious events that unfold after the appearance of Han Bong-goo.
The former homeroom teacher of a class takes a leave of absence following an accident. Hence, Bong-goo becomes the new homeroom teacher for the time being.
Kang Ye-rim, the class president who excels in her studies, is quick-witted and intelligent. She notices how her classmates have changed since the arrival of Bong-goo.
Her classmates, including her close friend Seo Sang-woo, are constantly in a daze. What's interesting is that their dreams become a reality thanks to Bong-goo.
However, Ye-rim knows that her classmates are being lured into a misleading and manipulative world created by the teacher. 
Who is this new homeroom teacher, and what's his business with the high school students?
Check out the trailer here:
Video credit: CUBE TV
---
10. Cheo Yong (2014) 
---

Image credit: OCN
Main Cast:
Oh Ji-ho as Yoon Cheo-yong

Oh Ji-eun as Ha Sun-woo

Jeon Hyo-sung as Han Na-young
Titled after the protagonist, Cheo Yong follows a detective who has the ability to see and communicate with ghosts.
Prior to the death of his beloved family members, Cheo-yong used to be a happy family man and a competent member of the Crimes Division.
After losing his family, his world crumbles into pieces. He quits his job at the Crimes Division and decides to lead a quiet life as a regular police officer.
However, he opens a can of worms when he begins to communicate with a high school ghost.
Gradually, the both of them, alongside detective Ha Sun-woo, embark on a risky yet rewarding journey to solve cases that are beyond absurd and puzzling.
Catch the trailer here:
Video credit: OCN
---
11. The Master's Sun (2013) 
---

Image credit: SBS
Main Cast:
Gong Hyo-jin as Tae Gong-shil 

So Ji-sub as Joo Joong-won 

Seo In-guk as Kang Woo

Kim Yoo-ri as Tae Yi-ryung
Starring the iconic duo Gong Hyo-jin and So Ji-sub, The Master's Sun is an old but gold horror drama with a solid soundtrack.
Tae Gong-shil may look like an ordinary working adult, but in reality, she struggles with her ability to see ghosts.
She sees this ability as a curse because she's terrified of ghosts. Hence, she lives each day in fear.
Joo Joong-won, on the other hand, is filthy rich. He's driven by money, and he doesn't let anyone or anything get in the way of his businesses.
Although Gong-shil and Joong-won met in the most unexpected way, they begin to depend on each other day by day.
For all curious folks, catch the trailer here. 
---
Korean horror dramas to distract you from cute oppas
---
Horror seems to be a popular genre these days, as seen from the success of the Netflix series All Of Us Are Dead and Sweet Home. But the truth is, horror Korean dramas have been around for some time now. So here's a challenge for all brave souls – plunge into a world filled with spooky and creepy twists, and remember, don't look back. 
Also check out:
---
Cover image adapted from: Netflix, OCN and Netflix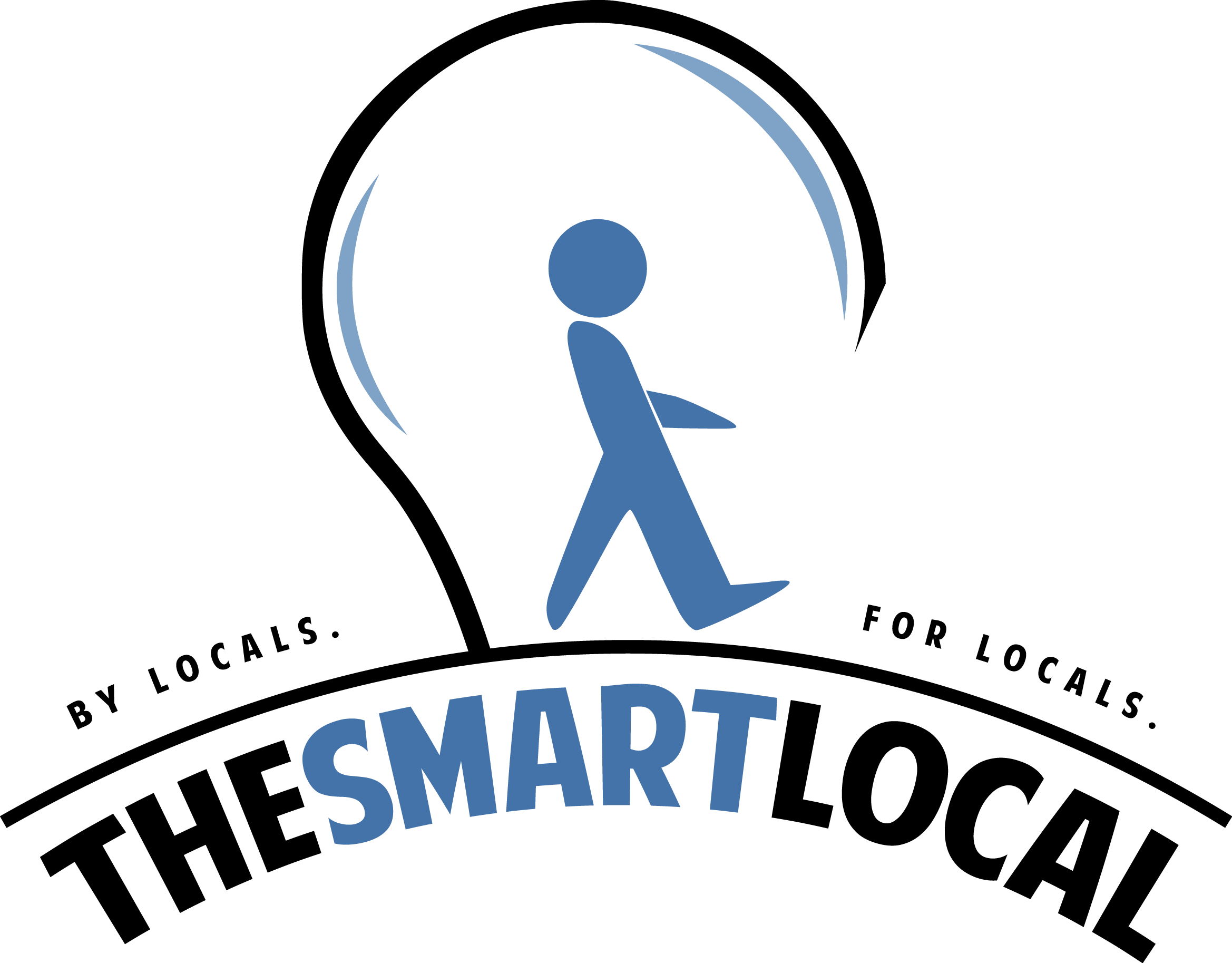 Drop us your email so you won't miss the latest news.