Korean coffee shops
---
Korean dramas and cute oppas aside, coffee shops shouldn't be left out when we talk about Korea. Korea's the country of cafes, so here are 8 Korean coffee shops you must visit for good brews and desserts.
---
1. Ediya Coffee 
---

Image credit: @xin____a
Ediya Coffee is one of the most accessible and affordable coffee shops you can find in Korea. Turn left and you'll see an Ediya Coffee store. Turn right, and you might just see another store of the same brand. 
Following their establishment in 2001, Ediya Coffee currently has the most number of chain stores among local coffee chains in Korea.
Caffe Bene used to rank first in terms of the number of stores, but Ediya Coffee has since taken over thanks to their successful expansion in the span of two decades.

Image credit: @ediya.coffee
The word "Ediya" stems from Ethiopia, and it refers to "emperor of the continent". Their brand name reflects their vision to become the best coffee brand around.  
From fruit-flavoured beverages to strawberry croffles, Ediya Coffee offers you a variety of drinks and desserts to choose from.
One of their best-selling drinks is the toffee nut latte, which is priced at KRW4,000 (~USD3.33) for a regular size and KRW5,200 (~USD4.33) if you want to get it upsized.
The roasty and nutty flavour of the coffee bean blends perfectly with the sweetness of toffee. It is a must-try when you visit Ediya Coffee!
---
2. A Twosome Place
---

Image credit: @atwosomeplace_official
Launched in 2002, A Twosome Place refers to "A cup of coffee, TWO of us, SOME dessert, PLACE." 
Unlike other coffee chain stores in Korea, A Twosome Place allows you to choose your preferred type of roast. There are three types of coffee roast: Black Ground (dark roast), Aroma Note (medium roast), and SWP decaf (dark roast). 

Image credit: @velymom_6000
Black Ground has a nutty flavour with a hint of chocolate, while the Aroma Note roast tastes slightly fruity and floral. Finally, SWP decaf is rich in flavour, and it strikes a good balance between sweet and bitter.
For tea lovers, you get to enjoy a premium experience as the coffee shop uses tea bags from TWG, which is a luxury teahouse chain based in Singapore. 
Besides their caffeinated drinks, A Twosome Place is also known for their cakes.

Strawberry Chocolate Fresh Cream Cake
Image credit: @918_jhlimmmm

Oreo Icebox Cake
Image credit: @soyeon_1987
The Oreo Icebox Cake (KRW6,100, ~USD5.10) and Strawberry Chocolate Fresh Cream Cake (KRW35,000, ~USD29.28) are two of their best-selling products.
What's special about the Oreo Icebox Cake is that it's stored in a square container, which makes it convenient to cut and serve – each square is the ideal serving for one person!

The face of A Twosome Place, Nam Joo-hyuk.
Image credit: @atwosomeplace_official
A Twosome Place is also known for their store models. In 2014, Lee Min-ho was the face of the coffee store, while Nam Joo-hyuk is the current model.
---
3. Hollys Coffee 
---

Image credit: @elan_soo
Established in 1998, the first domestic outlet of Hollys Coffee was opened in Gangnam, while the first store to be launched internationally was in Los Angeles!

Image adapted from: MBC
Hollys Coffee may ring a bell if you've watched the Korean drama She Was Pretty (2015), starring Park Seo-joon.
The coffee shop is truly thriving as there's even a barista academy called Hollys Coffee Academy! The school is open to all coffee lovers who are keen on learning more about coffee theory and getting hands-on experiences to brew your very own cup of coffee.
If you pay a visit to Hollys Coffee, you must try their best-selling drinks, including the Vanilla Delight.
Vanilla Delight (KRW5,400, ~USD4.40) tastes similar to a vanilla iced latte, but better – it's richer in taste and creamier in texture. It's a great alternative to regular black coffee if you're craving something sweet and tasty.
---
4. Paul Bassett 
---

Ice Cream Cafe Latte
Image credit: @saerom_life
Paul Bassett may be less well-known compared to A Twosome Place and Ediya Coffee, but they deserve more recognition for their Ice Cream Cafe Latte, as well as their efforts to become an environmentally friendly brand.

House brand milk ice cream
Image credit: @littlecj_21
The Ice Cream Cafe Latte (KRW6,300, ~USD5.14) is the coffee shop's steady seller. What makes this drink special is that the savoury iced latte is topped with their house brand ice cream.

Image credit: @yeonjoo__oo
Paul Bassett's Ice Cream Cafe Latte is so popular that in 2021, the McBassett coffee trend went viral.
Those who have no access to Paul Bassett's chain stores came up with their version of the Ice Cream Cafe Latte by combining McDonald's soft serve and latte.

Image credit: @paulbassettkorea
Besides their creative drink menu, Paul Bassett is also notable for shifting towards greener operations to sustain the environment.
In January 2022, Paul Bassett announced that they have implemented environmentally friendly paper cups and wet tissues in stores nationwide. 
We stan a brand that doesn't just serve good coffee, but also sees the importance of being socially responsible.
---
5. Mega Coffee
---

Literally mega coffee
Image credit: @mega_coffee
An essential to every university student in Korea, Mega Coffee is known for being an affordable brand. What's more, the brand lives up to its name as their servings are literally huge.
Mega Coffee serves up to 24oz of coffee, which is slightly more than 700ml. Venti, who? 
The bigger the serving, the more expensive it is, right? Well, that's not the case for Mega Coffee.
An iced Americano costs only KRW2,000 (~USD1.63), while an iced hazelnut latte is priced at KRW3,200 (~USD2.61).
The affordable prices may make you wonder if the quality of the coffee is compromised, but that's not true.
Mega Coffee makes use of Arabica coffee beans to make your coffee smooth like butter, and sweet like sugar. 

Image credit: @muk_yul_
If you're not a fan of coffee, fret not. Mega Coffee also offers a diverse range of caffeine-free drinks such as the Unicorn Magic Ade. For just KRW3,500 (~USD2.87), you get a cup of the galaxy! 
This drink comes in two colours, pink and blue, and tastes similar to a lemonade. 
---
6. Angel-in-us 
---

Dining cafe
Image adapted from: @sizzring and @sizzring
Angel-in-us is no regular coffee shop as some of their outlets interweave both cafe and dining concepts. 
Besides coffee, the dining cafe also serves brunch menu items such as pasta and sandwiches. They also provide dining sets that are affordably priced. For instance, a pizza with two cups of iced Americano is priced at KRW17,000 (~USD13.85).
The dining cafe recently appeared in the Korean drama Thirty-nine, starring Son Ye-jin. You can refer to episode eight if you want to catch the scene again.

Image adapted from: tvN
Apart from Thirty-nine, the coffee shop was also featured in Crash Landing On You (2019), starring the now-married celebrity couple Hyun Bin and Son Ye-jin!
---
7. Caffe Bene 
---

Image credit: @caffebene_official
Did you know that the iconic foam kiss scene from Secret Garden (2010) was filmed at Caffe Bene?
The inspiration behind the brand was sparked when the former CEO was in Canada. Upon seeing how local coffee shops were well-loved, he wanted to create a local brand in Korea.
In addition, "bene" comes from the Italian word meaning "good". The former CEO of Caffe Bene wanted to combine both European influences and Korean culture to create a unique cafe experience for the locals.

Summer screams ice cream bingsu
Image credit: @caffebene_official
The coffee shop isn't only known for their drinks, but also bingsu (Korean shaved ice dessert).
The classic red bean bingsu is priced at KRW10,900 (~USD8.93), whereas the ones with fruit toppings such as berry strawberry and sweet mango cost KRW11,900 (~USD9.75).
The cafe also offers coffee and green tea bingsu (KRW11,900, ~USD9.75) for those with more prosaic tastebuds. 
---
8. Paik's Coffee 
---

Image credit: @merry0919
Founded by the famous Korean chef Baek Jong-won, the history behind Paik's Coffee is rather interesting.
The coffee shop first opened its doors in 2006 under the brand name "Wonjo-bucks". Here, wonjo translates to "original" in English, while the word "bucks" was taken from Starbucks.
Wonjo-bucks was meant to be a parody of Starbucks, but the brand didn't make a splash. Hence, in 2007, the brand name was changed to "Wonjo-coffee", which means "original coffee".
But later in 2008, the brand name quickly changed to "Paik-dabang", a.k.a. Paik's Coffee. That same year, Paik's Coffee became the first Korean coffee shop to sell Vietnamese drip coffee. Alas, the idea wasn't a success in the domestic market.
Finally, in 2015, Paik's Coffee decided to bank on affordability and size – and yes, they finally made it.

Mugwort Paik's frappuccino topped with soft serve.
Image credit: @jeong17__food
Pro tip: Paik's Coffee allows you to choose between regular ice cubes and crushed ice.
Their drinks menu is extensive and unique. If you're feeling adventurous, give Mugwort Paik's ccino (KRW4,000, ~USD3.28) a try – "ccino" is what the shop calls their frappuccinos.  
The addition of mugwort in a drink may sound odd, but there's a reason why it's one of their best selling items, and you won't find out until you give it a try.
Those who want to top their drink with a soft serve instant of whipped cream for a more decadent treat can pay an extra KRW500 (~USD0.41). 
---
Korean coffee shops that should be as famous as Starbucks
---
Our handpicked list of Korean coffee shops will come in handy for those who need their daily dose of caffeine to kick-start the day. Even better, these cafes on our list provide plenty of non-caffeinated options for non-coffee lovers, including unicorn-inspired drinks and giant bowls of shaved ice!
Also check out: 
---
Cover image adapted from: @mega_coffee and @caffebene_official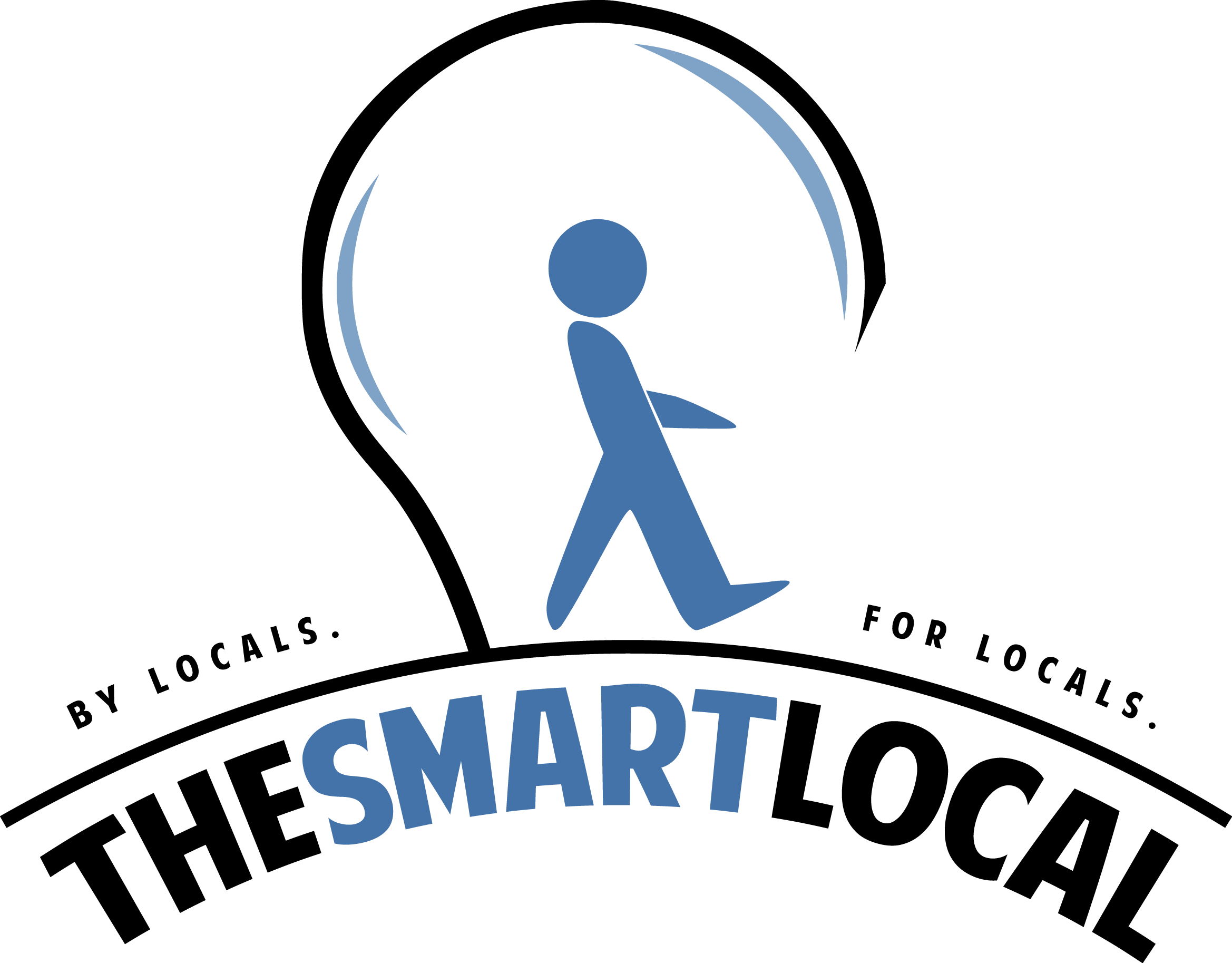 Drop us your email so you won't miss the latest news.