Korean dating shows
---
Dating reality shows are often described as a guilty pleasure – they are generally frowned upon, but somehow they manage to secure a wide audience and make waves especially in Korea. If you are curious about the country's dating culture, these 13 Korean dating reality shows on our list will help shed some light. 
---
1. Heart Signal 
---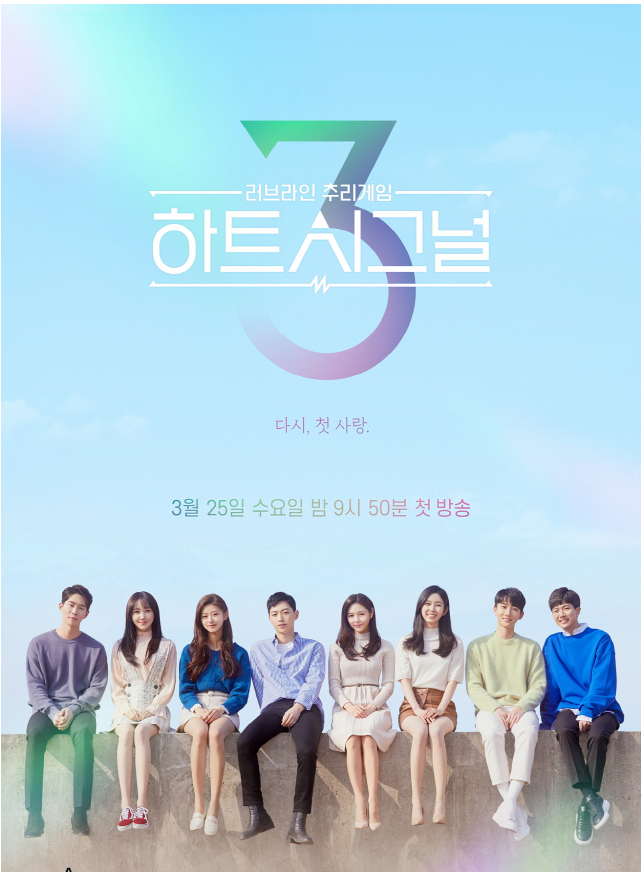 Image credit: Channel A
With a total of three seasons, Heart Signal is one of the most popular Korean dating reality shows in the country. Heart Signal follows eight participants – four men and four women. They have to live together in a shared space for a month while going on dates and getting to know each other.
These participants come from all walks of life, with occupations ranging from lawyers to chefs, and there's even a traditional Korean medicine doctor. 
Although the participants are allowed to develop feelings for each other, they are not allowed to express their interest directly. Instead, every member gets to anonymously send a message to the person they are interested in.
Also, there is a panel of celebrities and experts who watch these eight members to predict the possible "love lines".
Season one of Heart Signal aired in 2017, followed by season two in 2018. Season three aired in 2020.
A show titled Friends was produced in 2021, and it featured some of the participants from seasons two and three. Unlike Heart Signal, which mainly focuses on romantic relationships, Friends is about developing both friendships and romantic relationships.
Watch the teaser of Heart Signal 2 here:
Video credit: 채널A
---
2. Transit Love 
---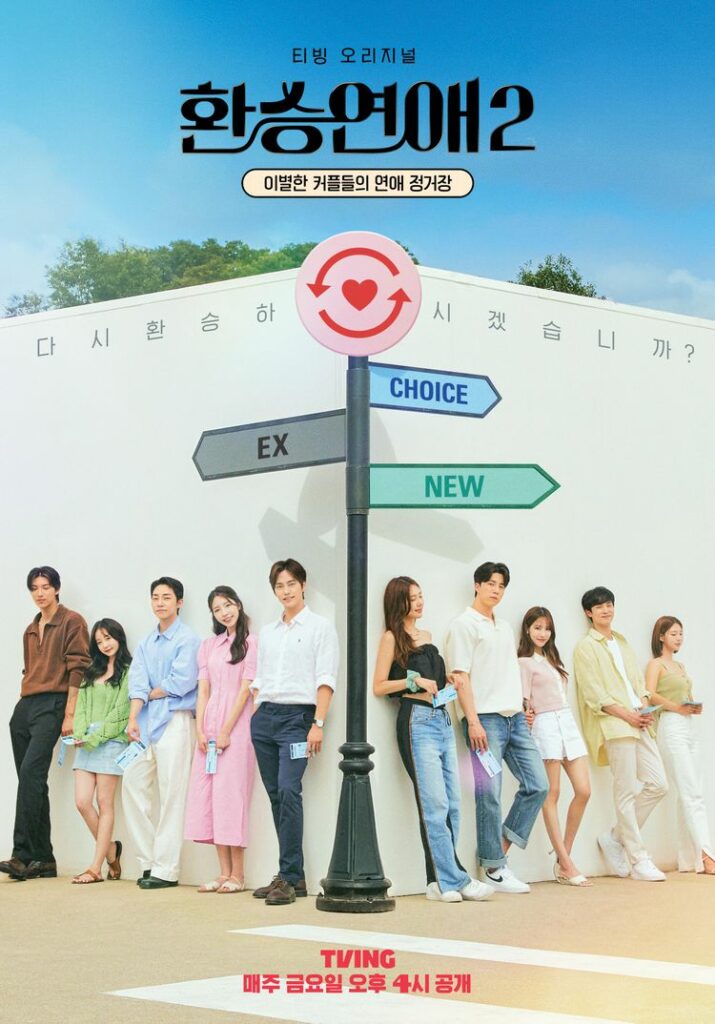 Image credit: TVING
Transit Love first aired in June 2021. It's a reality show where four couples who have broken up come together to look back on their relationship and ultimately find new love. Some participants hope to reunite with their exes, while others are ready to meet someone new. 
In order to capture their raw and genuine emotions, the production crew remains hidden and the participants do not know when they are being filmed. This enables a realistic and unfiltered portrayal of the participants.
Lee Jin-joo, the producer of Transit Love, said that casting the eight participants was not easy, and the process took close to 5 months. 
Initially, there were about 100 participants who expressed interest. However, after she revealed what Transit Love is about, there were only two or three participants who stayed till the end. The production team even had to contact and persuade the participants' ex-partners to join Transit Love.
Catch the teaser of Transit Love here: 
Video credit: tvN Asia
---
3. Love Catcher
---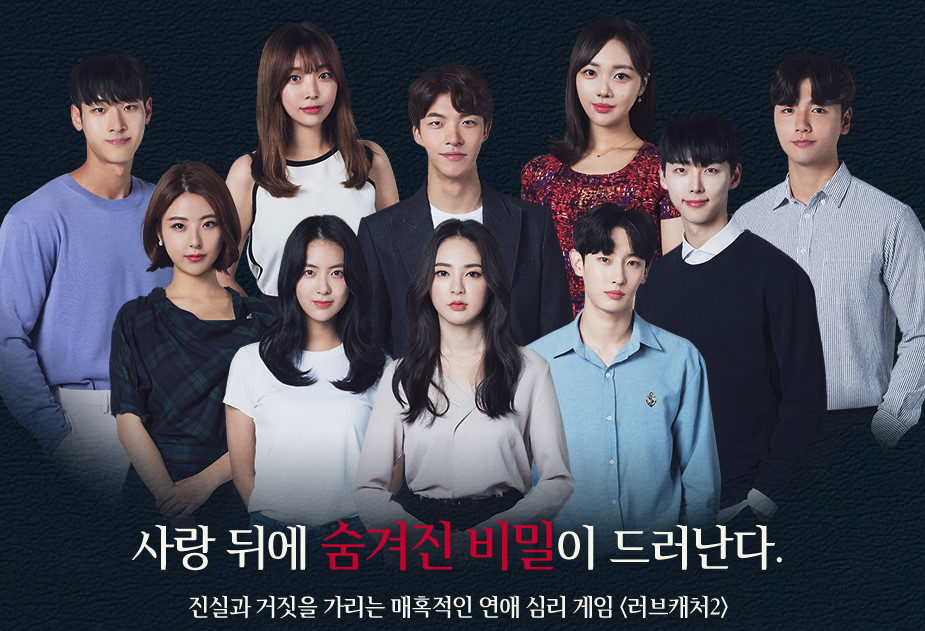 Image credit: Mnet
Love is complex. Throw in money and the situation gets even more complicated. 
In Love Catcher, there are 10 participants divided into two groups – "love catchers" and "money catchers". "Love catchers" are in it to find a partner, while "money catchers" participate to bring home KRW50,000,000 (~USD44,730).
Love Catcher features participants who live together for a month under the same roof, and panelists who offer advice. At the start of the show, participants have to choose whether they want to be a "love catcher" or "money catcher". This status is kept secret from the rest of the participants throughout the show.
There are rules that all participants must abide by. Firstly, love catchers should strive to avoid money catchers since they can't be paired up eventually. Secondly, money catchers can only win the prize money if they find a love catcher. When two money catchers are paired, they will be eliminated from the game.
Check out the teaser of Love Catcher here:
Video credit: TVING
---
4. Single's Inferno 
---

Image credit: @netflixkr
The two keywords that summarise this dating reality show are: Hell Island and Heaven Island. Gaining traction as the new Netflix hit, Single's Inferno involves 6 men, and 6 women who are trapped on an island.
Although the premise of this show revolves around finding a romantic partner, it's also about survival. Participants must be partnered up in order to escape Hell Island and advance to Heaven Island. Those who fail to achieve this criteria will remain in Hell Island.
Couples who make it to Heaven Island get to enjoy a luxurious night at a grand hotel. On the other hand, singles who are left behind in Hell Island will have to endure the night with substandard accommodation, such as sleeping in tents. 
Don't miss out on the teaser of Single's Inferno here:
Video credit: Netflix Korea 넷플릭스 코리아
---
5. Somebody 
---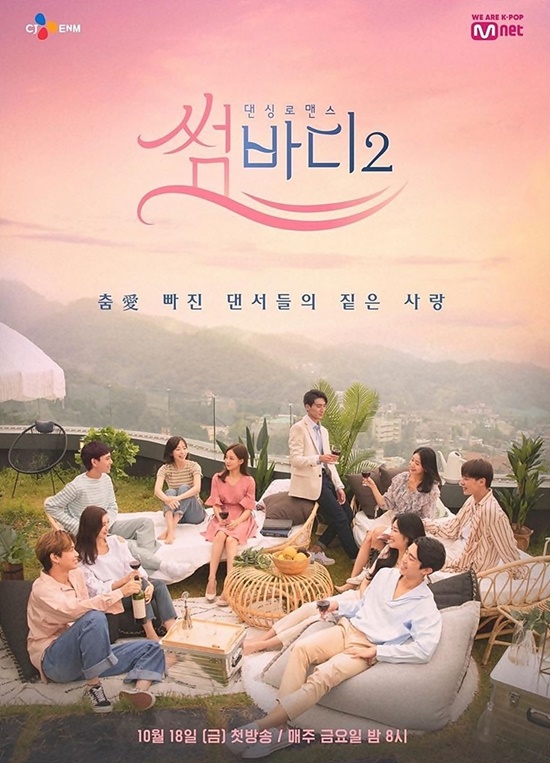 Image credit: Mnet
In Somebody, all the participants are dancers. 
The cast of Somebody comprises 10 professional dancers who specialise in different genres, such as Korean traditional dance, hip-hop, and ballet. Each dancer has to carry out an individual performance in front of participants of the opposite gender. Participants who show interest in a particular dancer get to choose a song for them to dance to.
The participants even have to film a dance music video as a pair to show off their dance skills and chemistry.
Choi Jung-yoon, the producer of Somebody, said that she tried to cast participants who are the most earnest and dedicated not only in terms of dancing, but also in building a romantic relationship through the show. 
There are 2 seasons: the first season aired from November 2018 to February 2019, while the 2nd season aired from October 2019 to December 2019.
You can watch the teaser of Somebody 2 here:
Video credit: Mnet TV
---
6. Divorced Singles
---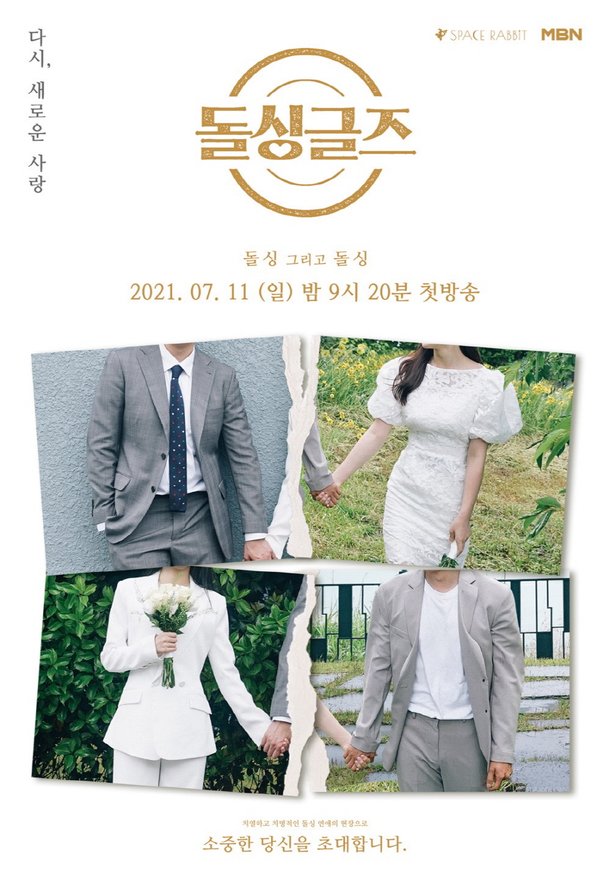 Image credit: MBN
Divorced Singles is about 4 divorced men and 4 divorced women who come together to find love and romance. However, this show goes beyond finding a potential life partner – matched couples will cohabit for a week during the show. 
Divorced Singles grapples with an unconventional format as participants get to know each other without revealing their age, background, occupation, and why they got divorced in the first place. 
The backgrounds of all eight participants vary, ranging from a divorcee of eight years to a divorcee of 1 year.
The 1st episode aired on 11th July 2021, and the participants were given their first mission by the production team. They were divided into 2 teams, and the 1st team was tasked to grocery shop while the second team was assigned to cook. 
Catch the teaser of Divorced Singles 2 here:
Video credit: 돌싱글즈 – MBN 공식 채널
---
7. Love & Joy 
---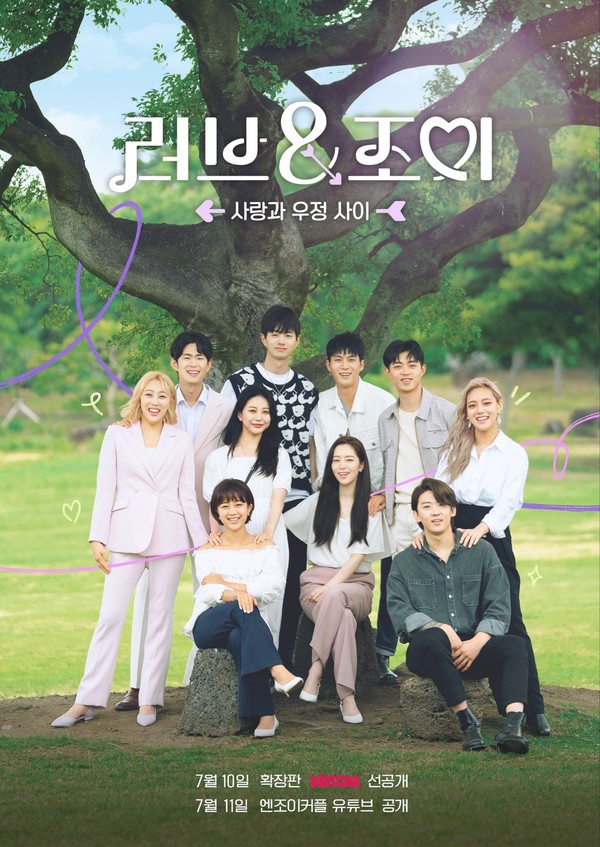 Image credit: WATCHA
Love & Joy features 4 male and 4 female participants who come from all walks of life. However, they share one thing in common – they are stuck at the crossroads of friendship and love. 
This show attempts to tackle the question, "Can a friendship between a man and a woman be purely platonic?"
Love & Joy is co-organised with YouTube stars Enjoy Couple, a Korean channel with more than 2 million subscribers. The channel is owned by a comedian couple of eight years, Son-Min-soo and Lim Lala. 
Besides co-organising the show, Son Min-soo and Lim Lala also play the role of the host, cupid, and relationship mentor in Love & Joy. Whenever participants face any problems or struggles, Son Min-soo and Lim Lala will listen attentively and give advice.
Check out the teaser of Love & Joy here:
Video credit: 왓챠
---
8. Change Days 
---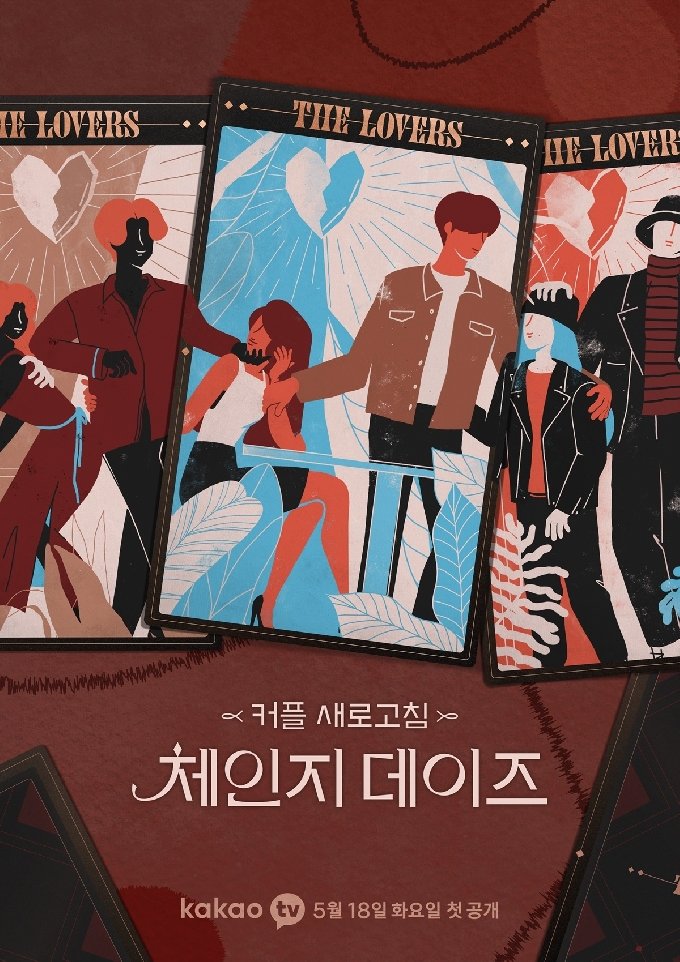 Image credit: kakaoTV
Change Days revolves around 3 couples on the brink of breaking up. Through this show, the six participants share the reasons behind their desire to break up, as well as other concerns they have regarding the relationship.
Besides talking about their relationship troubles and worries, the three couples are also paired with a partner that's not their current significant other. They get to know each other, go on dates, and even share a room together.
Eventually, the 6 participants must make a decision to either work on their current relationship or break up and begin a new journey with a different partner. 
The 1st episode of Change Days aired on 18th May 2021, and the show came to a close on 7th September. At the end of season 1 of Change Days, the production team announced that they will be back with season 2.
Despite the controversy surrounding this show, the 1st episode garnered a wide viewership of more than 1.2 million views within just 6 hours of its release.
Watch the teaser of Change Days 2 here:
Video credit: 카카오TV
---
9. First Love, Again
---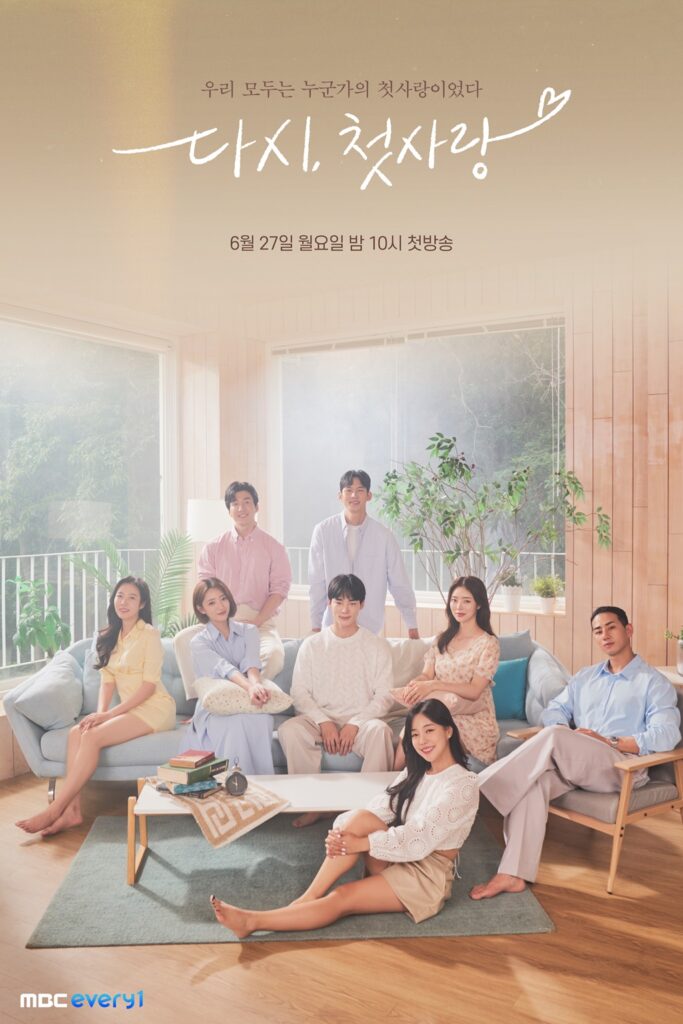 Image credit: MBC 
Packed with heart-fluttering moments, as well as remnants of past heartbreaks, First Love, Again proves that there's nothing like falling in and out of love for the first time.
4 pairs of couples – who used to be each other's first love – meet again to either revive their bygone relationship or meet someone new. 
Catch the teaser here:
Video credit: MBC every1
---
10. I'm SOLO
---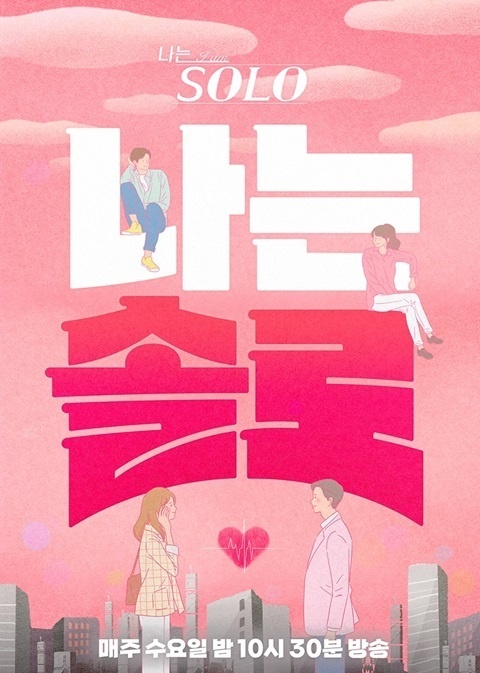 Image credit: ENA 
7 men and 7 women from all walks of life gather in I'm SOLO to find The One. Despite working in different fields, they share 1 thing in common: they are single and ready to mingle.
Through a series of missions, the 14 contestants interact with one another and go on dates to see if they are romantically compatible. They embark on a thrilling journey of emotional highs and lows as, at times, their feelings may not be reciprocated. 
Check out the teaser here:
Video credit: ENA
---
11. Love Mafia
---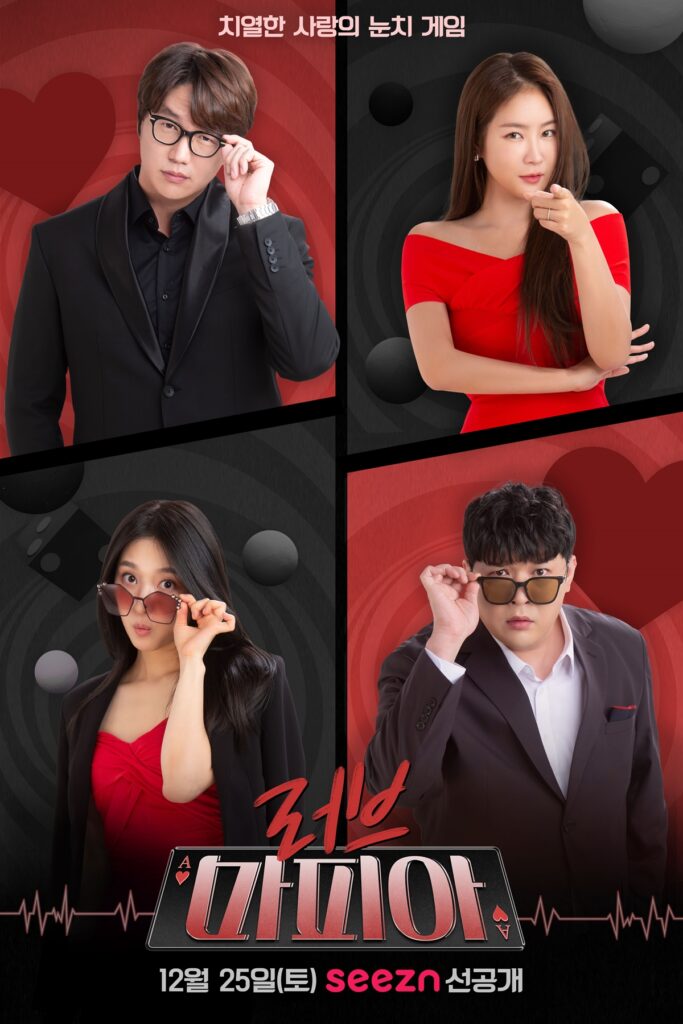 Image credit: seezn
Inspired by the Mafia game, Love Mafia features 6 women and 6 men. But unlike a regular dating show, there's a twist here – there are 2 real-life couples hiding among the 12 participants.
In the case where singletons become a couple at the end of the show, they walk away with prize money of KRW10,000,000 (~USD7,973.91). Conversely, if an attached individual gets together with a singleton, the prize money goes to the "mafia" – ie. the real-life couple.
There are 2 seasons of Love Mafia. The 1st season aired in 2021, while the 2nd came out in 2022. 
Don't miss out on the teaser:
Video credit: 엠뚜루마뚜루 : MBC 공식 종합 채널
---
12. Pink Lie
---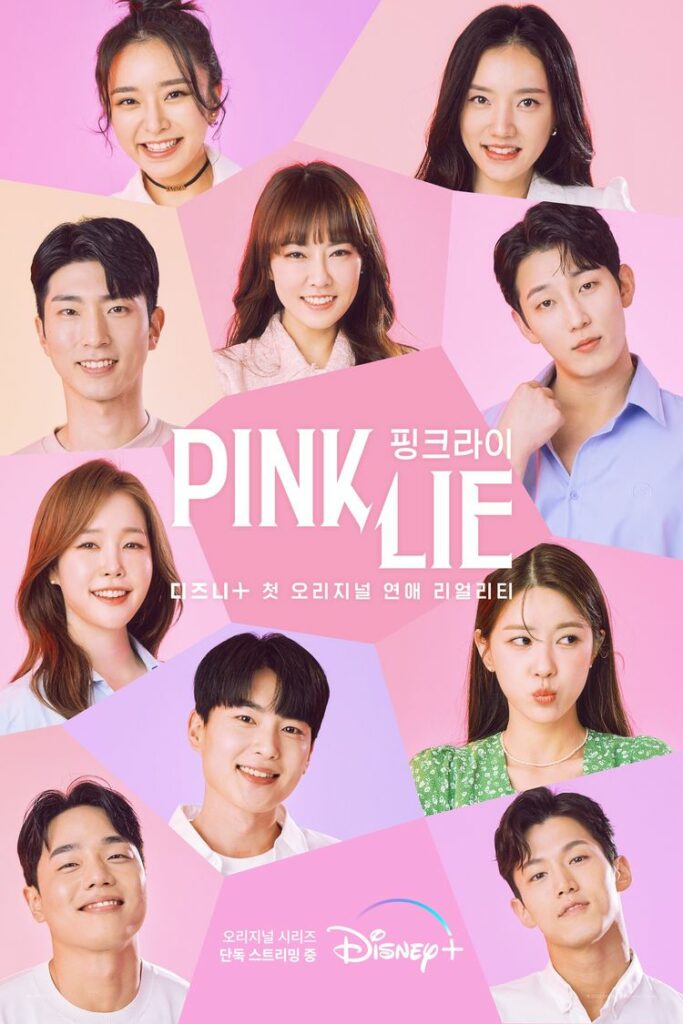 Image credit: Disney+
Does love possess the power to overcome all forms of hurdles and conditions? Pink Lie tackles this question through 10 participants who move into a shared space called the Pink House.
Typically, dating shows require participants to be as raw and transparent as possible to ensure that the other party understands one's needs and wants. However, the participants in Pink Lie carry a lie about themselves, and it can range from their age to their social status.
Will deceiving adversely affect the process of finding genuine love?
Watch the teaser here:
Video credit: Disney Plus Korea 디즈니 플러스 코리아
---
13. Hole in Love
---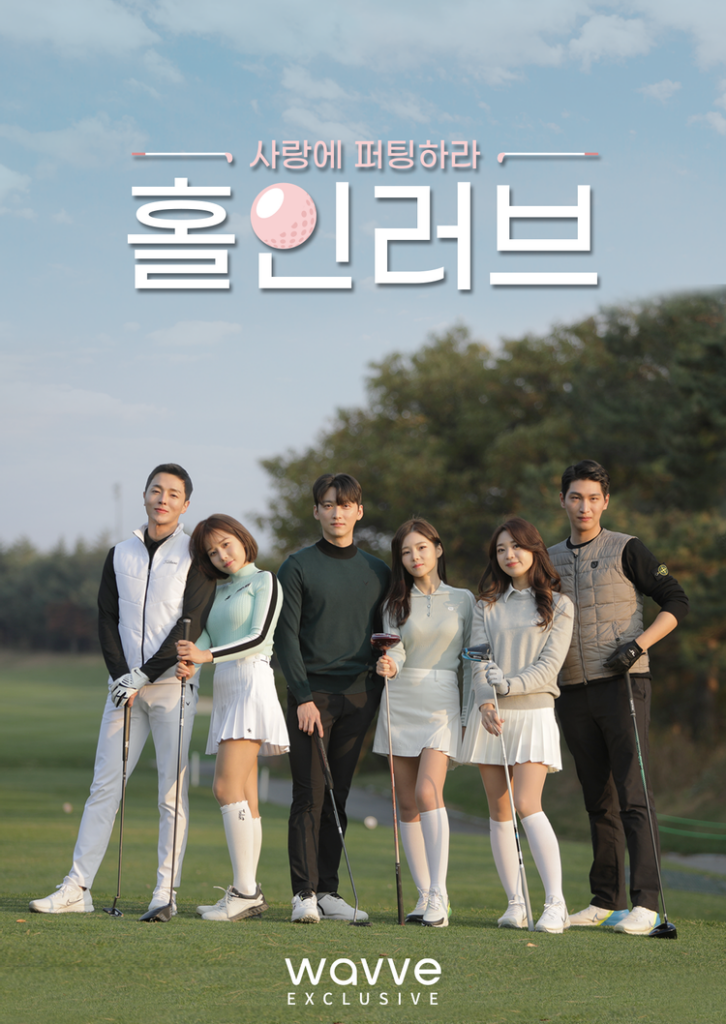 Image credit: wavve
Intertwining golf and love, Hole in Love features 3 men and 3 women who share 2 common interests: playing golf and finding romance.
Over the course of 5 days, the 6 participants engage in a series of dates, as well as golf rounds, to get to know one another on a deeper level.
Though they are eager to find love, time isn't on their side. How will golf bring them together and – better yet – spark romance? 
Catch the teaser here:
Video credit: ㅇㅈㅇㄱ : 오늘 저녁 예능 고?
---
Korean dating shows that will give you the butterflies
---
These 13 Korean dating reality shows will tickle your fancy regardless of your relationship status. Who knows, you might learn a thing or two about relationships and apply what you learnt to your dating life.
Also check out: 
---
Cover image adapted from: Netflix, TVING, MBC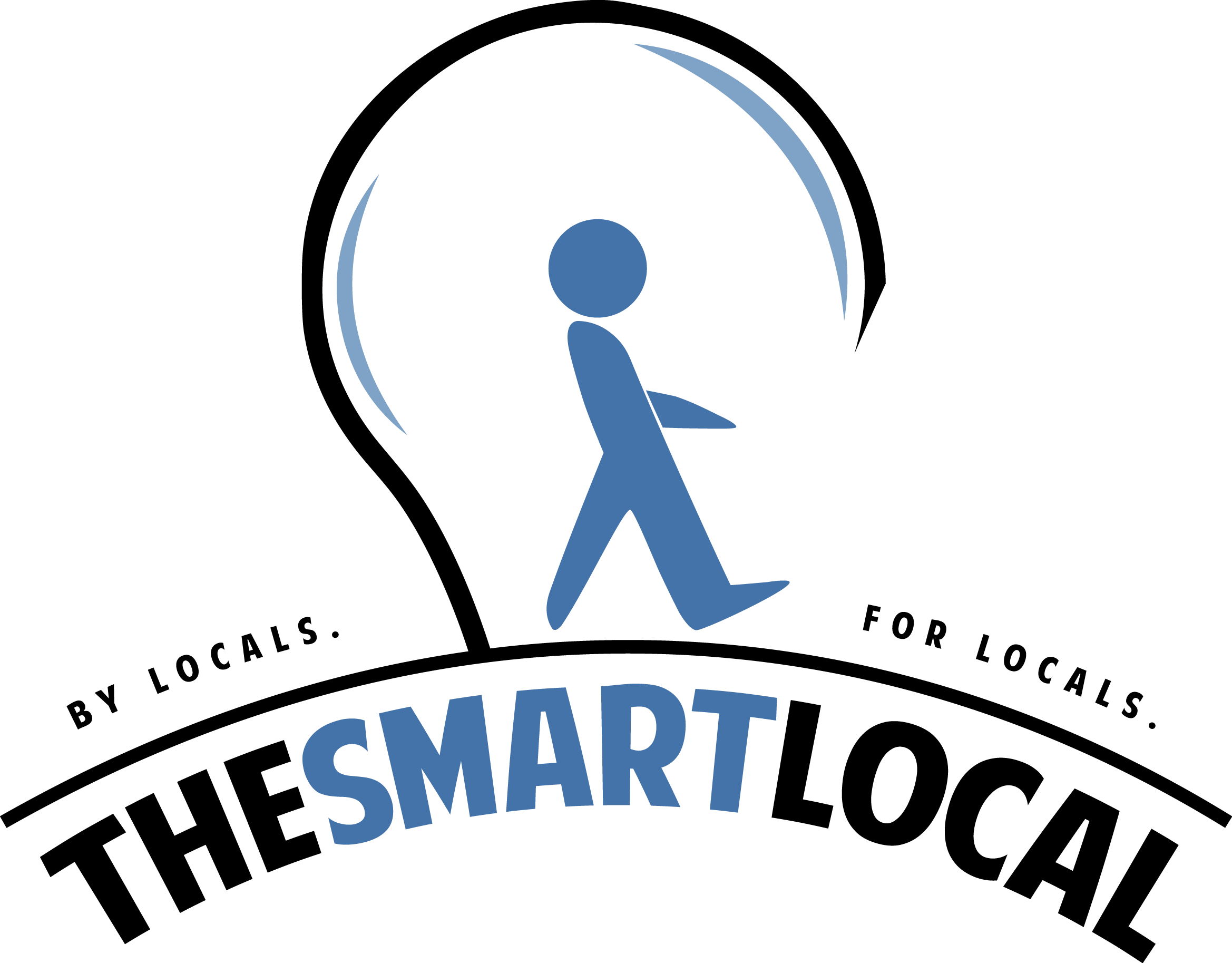 Drop us your email so you won't miss the latest news.