Transit Love 2 cast 
---
If you've been keeping up with the latest fad in Korea, chances are, you would have heard of the dating reality show titled Transit Love, also known as EXchange. The premise of this show revolves around 5 couples who have broken up, and they join the show in hopes of either reuniting with their ex or meeting someone new. Here's what you need to know about the cast of Transit Love 2, and not to worry, this article doesn't contain spoilers. 
---
– Female members – 
---
1. Sung Hae Eun
---

Image credit: @__haeppy
Age: 28
MBTI: INFP
Occupation: Flight attendant
Instagram: @__haeppy
In the early parts of the dating reality show, Sung Hae Eun wasn't given much airtime as she made her appearance only on the 4th day of filming. Also, she was known as "the girl who always cries" because she cried in almost every episode.
But with the surprise entrance of participant #10, the tides have turned in Hae Eun's favour. To avoid spoilers, we'll have to keep our words few.

Image credit: @__haeppy
Known as the unnie amongst the female participants, Hae Eun is the it girl who enjoys hitting the gym during her free time. She particularly enjoys going on gym dates, and it used to be one of the go-to dates with her ex.

Image credit: @__haeppy
Currently, she's travelling the world as a flight attendant. The 171cm-tall beauty is working for Korean Air, which is the largest airline in South Korea. 
---
2. Lee Na Yeon
---

Image credit: @inayommi
Age: 26
MBTI: ESFP
Occupation: Announcer
Instagram: @inayommi
A bright and bubbly individual, Lee Na Yeon was one of the most popular participants among the males – every guy wanted to go on a date with her. True to her outgoing personality, she likes to dip her toes into several hobbies such as flower arrangement, golf, and playing the piano.

Image credit: @inayommi
Following the premiere of Transit Love 2, Na Yeon made headlines for graduating from Yonsei University, which is one of the top 3 most prestigious universities in South Korea. 
In addition, eagle-eyed netizens noticed her opulent lifestyle from the luxurious car she drives and the way she's decked in branded goods. While it hasn't been confirmed, Na Yeon is reportedly residing in one of the most deluxe apartments in Seoul that's also home to several celebrities. 

Image credit: @inayommi
Following her graduation from university, she's been working as a sports announcer. Her occupation explains why her diction and articulation are spot-on. Apparently, she's able to enunciate her words even better when she's arguing with her ex. 
---
3. Kim Ji Soo 
---

Image credit: @_soo__j
Age: 25
MBTI: ENFP
Occupation: English lecturer
Instagram: @_soo__j
Petite in size yet feisty in nature, Kim Ji Soo is an adorable participant who has the potential to steal the hearts of many oppas.
At first blush, she may seem reserved and demure. But get to know her a little more and you'll see a completely different side of the pint-sized lady. In essence, she's not afraid to stand her ground and stick to her guns.

Image credit: @_soo__j
Ji Soo's biggest flex is probably her dancing skills, and specifically, she enjoys hip hop. It may seem like there's a mismatch between her timid demeanour and the hip hop genre, but this unexpected charm makes her all the more attractive. 

Image credit: @_soo__j
Having majored in English education, it's no surprise that she's working as an English lecturer. Like several other participants, she's a newbie in the corporate world as she graduated in May 2022. 
---
4. Park Na Eon
---

Image credit: @na_onion
Age: 24
MBTI: TBC
Occupation: Undergraduate studying law
Instagram: @na_onion
The latest female participant to join the dating show is Park Na Eon. Despite her late appearance, her entrance was a grand one, to say the least.

Image credit: @na_onion
Unfair as the world may be, Na Eon has both beauty and brains. She's currently an undergraduate studying at Hongik University, otherwise famously known as Hongdae. Here comes the jaw-dropping part: she majors in Law.

Image credit: @na_onion
On top of staying afloat in the intensely competitive world of law school, Na Eon is also an avid traveller and foodie. Take a glance at her Instagram feed and you'll see that half her posts are dedicated to a variety of cuisines and cafes. 
Despite being one of the youngest participants, she left a lasting impression on the viewers with her mature disposition.
---
5. Lee Ji Yeon 
---

Image credit: @jjjohnnyeey
Age: 21
MBTI: ESTP
Occupation: Undergraduate in hotel and tourism management
Instagram: @jjjohnnyeey
Taking the maknae throne of the dating show is Lee Ji Yeon, who hails from Busan. 

Image credit: @jjjohnnyeey
Her green flag is that she's a pawrent of a lovely cat, Ssuk, who has made several appearances on Ji Yeon's Instagram feed. Ji Yeon even has a tattoo on her arm that reads "MEOW", which is a public display of her love for cats.

Image credit: @jjjohnnyeey
In 2020, Ji Yeon was one of the candidates in the Miss Korea beauty pageant representing Incheon and Gyeonggi Province. It was revealed that she's 175cm tall, which makes her the tallest female participant in Transit Love 2. 
Her hobbies include wakeboarding, swimming, singing, and dancing. 
---
– Male members –
---
6. Jung Gyu Min

 
---

Image credit: @jayqred
Age: 28
MBTI: ENTJ
Occupation: Video designer
Instagram: @jayqred
In the beginning of the dating show, Gyu Min was the most sought-after male participant thanks to his poised bearing and good looks. 

Gray on the left, Gyu Min on the right.
Image adapted from: @callmegray, TVING
Following the release of the first episode of Transit Love 2, Jung Gyu Min was dubbed Gray, also known as one of the most popular producers and rappers in the Korean hip hop scene. This is because Gyu Min bears resemblance to Gray in terms of appearance, from their monolids to their sharp jawlines – even the shape of their eyebrows are similar. 

Image credit: @jayqred
Currently, he runs a private studio for his video production work. Take a look at this video he directed in 2020, which includes a bonus clip of Gyu Min parading his impressive singing skills. He may seem like a man of few words, but continue watching the show and you'll see that he's a man with many unexpected charms such as dancing to NMIXX in the middle of the night. 
---
7. Kim Tae I
---

Image credit: @taeikeem
Age: 26
MBTI: INTJ
Occupation: Barista and fashion brand editor
Instagram: @taeikeem
In the 1st episode of Transit Love 2, Kim Tae I was the last participant to enter the premises. When he entered on a motorbike, he literally made the panel go wow. The best way to explain Tae I's vibe is that he may look intimidating, but he's really just a softie on the inside. 

Image credit: @taeikeem
Prior to his current hustle as a barista and fashion brand editor, Tae I used to pursue acting under the stage name Kim In Shik. In 2016, he played a supporting role in the drama titled Monster, and acted alongside Ha Ji Won in Hospital Ship the following year. 
Fans of Tae I might anticipate his return to the small screen, but he has made it clear that he's no longer pursuing acting. 

Image adapted from: @gimhaeu54288369
Korean netizens are something else – an old photo of Tae I and Honey J, a professional dancer whose crew took home the first place in Street Woman Fighter, resurfaced as soon as the dating show was released.
It hasn't been confirmed that they used to be in a relationship, but what matters is that Honey J is with a child and will be getting wed soon with a model. 
---
8. Park Won Bin 
---

Image credit: TVING 
Age: 25
MBTI: ENFJ
Occupation: Undergraduate studying physical education
Instagram: Rumour has it that fans are still waiting to slide into his nonexistent DM
Park Won Bin's tall physique and model-like face weren't the only elements that made the panel favour him. Funnily enough, it was his name.
If you're an ardent viewer of Korean movies, you would know the actor Won Bin. He became the ideal type of many women following the successful release of The Man From Nowhere, alternatively known as Ahjussi. 

Image adapted from: TVING
Park Won Bin is the exemplary puppy boyfriend: adorable, thoughtful, and sensitive. He's not afraid to show his vulnerability to those around him, and he stays true to his own emotions. 
While other male participants went viral for their juicy dates and heated arguments with their exes, Won Bin captivated the hearts of many viewers for a completely different reason. He would spend hours watering the plants in their shared residential space and voluntarily do the chores without complaining. Protect this man at all costs. 
---
9. Nam Hee Doo
---

Image credit: @twayair
Age: 25
MBTI: INTP
Occupation: Ice hockey national team player
Instagram: @_andy_er
Thanks to his 187cm-tall muscular form, Nam Hee Doo gives off the oppa vibe despite being one of the younger participants in the dating show. It turns out that he's a national team athlete for ice hockey, and he's still actively playing on the rink.

Image credit: @_andy_er
Strong-headed and steadfast in his beliefs, Hee Doo showed off a hilarious chemistry – or the lack thereof – with his ex on the dating show. There are many relatable memes of them arguing floating around social media platforms, and we just can't get enough. 
Hee Doo shared that he has only dated older women so far as he naturally gravitates towards women with a mature mindset. Could this be a hint? You'll have to watch the show to find out. 
---
10. Jung Hyeon Gyu 
---

Image credit: @am01h23m
Age: 24
MBTI: TBC
Occupation: Undergraduate studying physical education
Instagram: @am01h23m
Keeping the best for the last, Jung Hyeon Gyu has officially been named the noona killer despite being the last participant to join the dating show. When someone grabs his attention, he hones in on that one person and never looks back.

Image credit: @am01h23m
He's currently studying in Seoul National University, which is the most prestigious university in South Korea. For a man with an IQ score of 156, this shouldn't come as a surprise. Besides his responsibilities as a student, he's also working on building a startup company with a group of friends. 

Image credit: @am01h23m
The production crew was smart to use Hyeon Gyu as the dark horse. Indeed, the dating show has been thriving ever since he was added to the cast. 
To put it simply, he's the embodiment of what a K-drama lead would look like and behave IRL. So if you're contemplating giving the show a try, we'd say just go for it, even if it's only to see Hyeon Gyu. 
---
Transit Love 2 cast facts
---
Packed with 20 episodes of highs and lows, Transit Love 2 is not a trashy or cringe-y dating show. Fluttering encounters and emotional moments aside, we can assure you that the cast will strike a chord with you regardless of your relationship status. 
Also check out:
---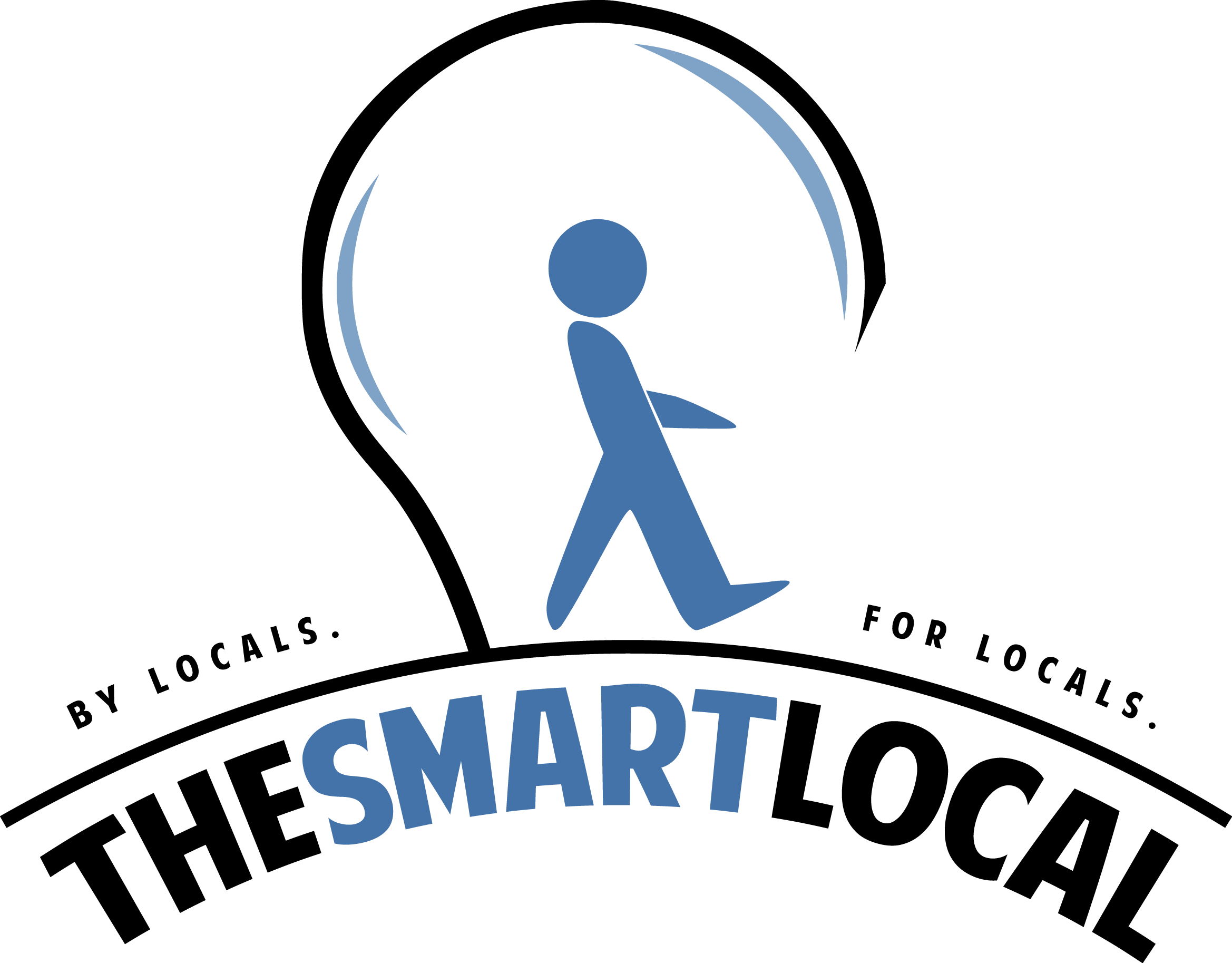 Drop us your email so you won't miss the latest news.