Short Korean dramas
---
Most K-dramas these days have an average of 16 episodes, and it can be tiring to sit through the long hours of binging. If you're looking for something with little commitment to watch over the weekend, we've got you covered with these 20 short Korean dramas, which have no more than 10 episodes each. 
---
1. D.P. (6 eps)
---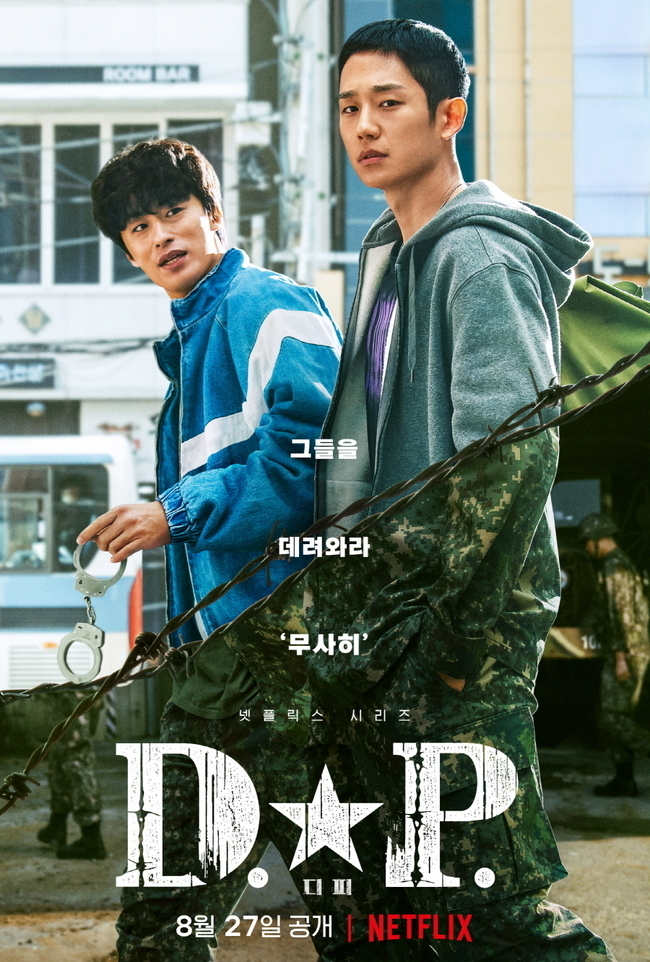 Image credit: Netflix
Main Cast: 
In a world steeped in irrational hierarchy and violence, a group of Korean military police team up on a mission to catch deserters, alternatively known as soldiers who abandon their service without permission.
As Private Ahn Joon Ho and Corporal Han Ho Yul learn about the deserters they capture along the way, they uncover the toxic masculinity and ugly truth of the military. 
---
2. The School Nurse Files (6 eps)
---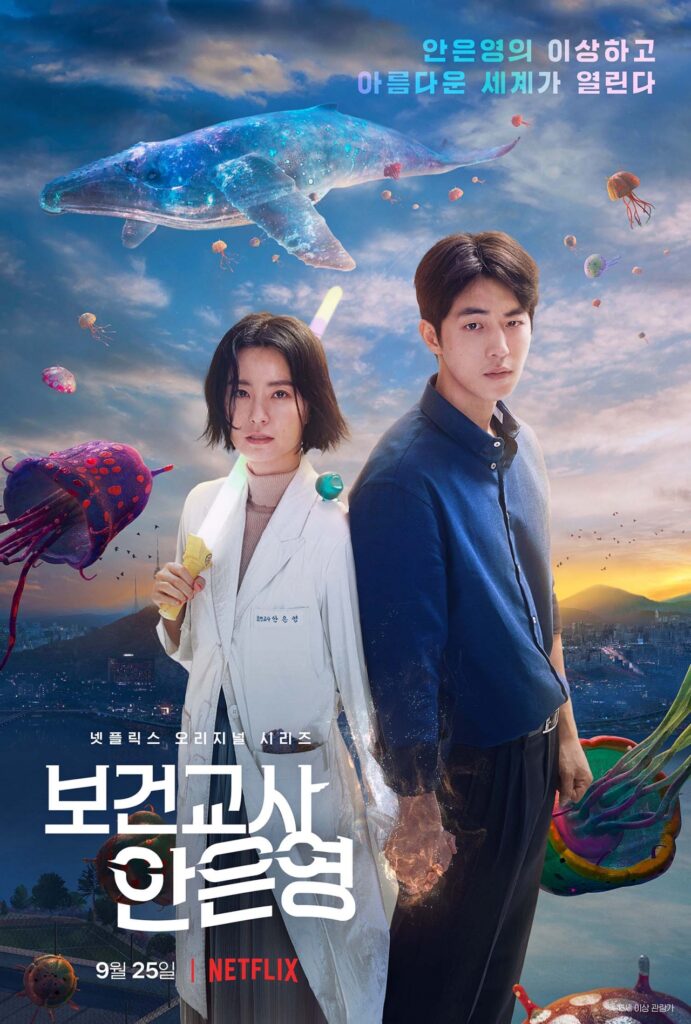 Image credit: Netflix
Main Cast: 
Ahn Eun Young is a school nurse with an unusual gift: she can see human desires, feelings, and spirits that exist in the form of jelly-like monsters. 
Hong In Pyo is a Chinese language teacher in the same school who possesses a special energy field. By holding hands with Eun Young, he has the ability to recharge and protect her. 
Together, they wage war against the jelly-like monsters to defend the students from harm.
---
3. Hymn Of Death (3 eps)
---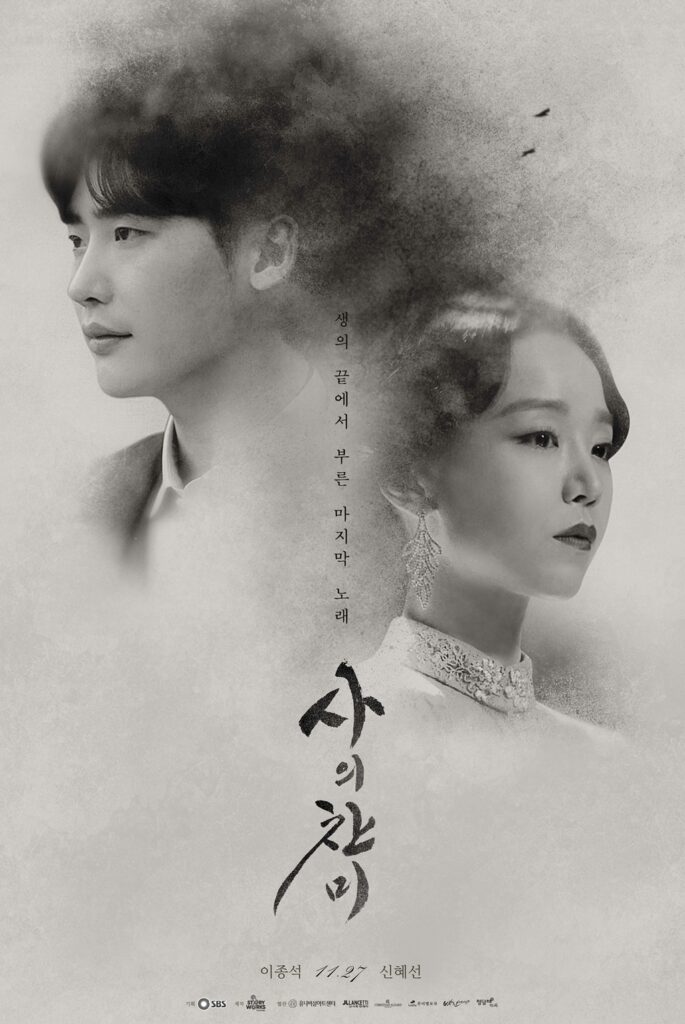 Image credit: SBS
Main Cast: 
Lee Jong Suk as Kim Woo Jin

Shin Hye Sun as Yun Sim Deok
Hymn Of Death tells the true story of Yun Sim Deok, Korea's first professional soprano singer, and Kim Woo Jin, a stage drama writer.
Against the backdrop of the Japanese occupation when the people of Joseon were unable to sing and love freely, the drama depicts the tragic love story of the 2 leads as they try to get through the tumultuous period.
The drama exists as a short mini-series with a conclusive ending due to the tragic end to Yun Sim Deok and Kim Woo Jin's love story, and it will put you in a pensive and melancholic mood. 
---
4. The Silent Sea (8 eps)
---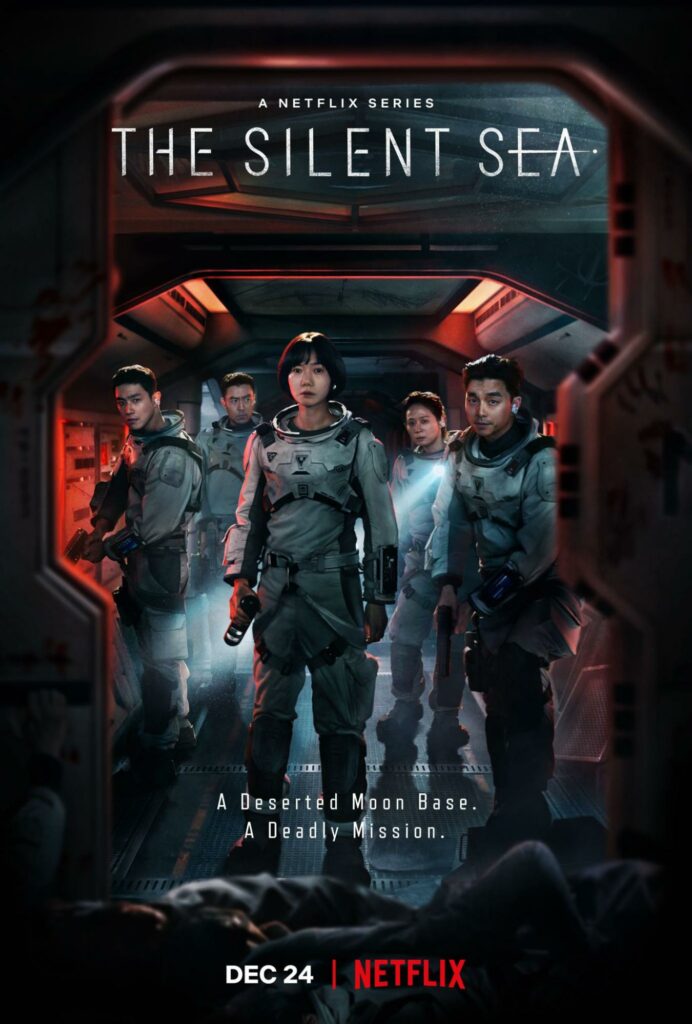 Image credit: Netflix 
Main Cast: 
Bae Doona as Song Ji An

Gong Yoo as Han Yoon Jae

Lee Joon as Ryu Tae Seok

Kim Si A as Luna 073
On an earth suffering from extreme desertification, draconian measures have been put in place to ration the water supply, and scientists are desperately looking for ways to circumvent the shortage. 
To appease global thirst, scientist Song Ji An joins a hand-picked team of elite personnel on a mission to the moon, where there is said to be an abundance of lunar water. However, unbeknownst to the group of scientists, ​​drinking this lunar water will kill a human.
At the abandoned research facility steeped in classified secrets, the group uncovers more harrowing mysteries while they deal with uncertainty and betrayal.
---
5. Extracurricular (10 eps)
---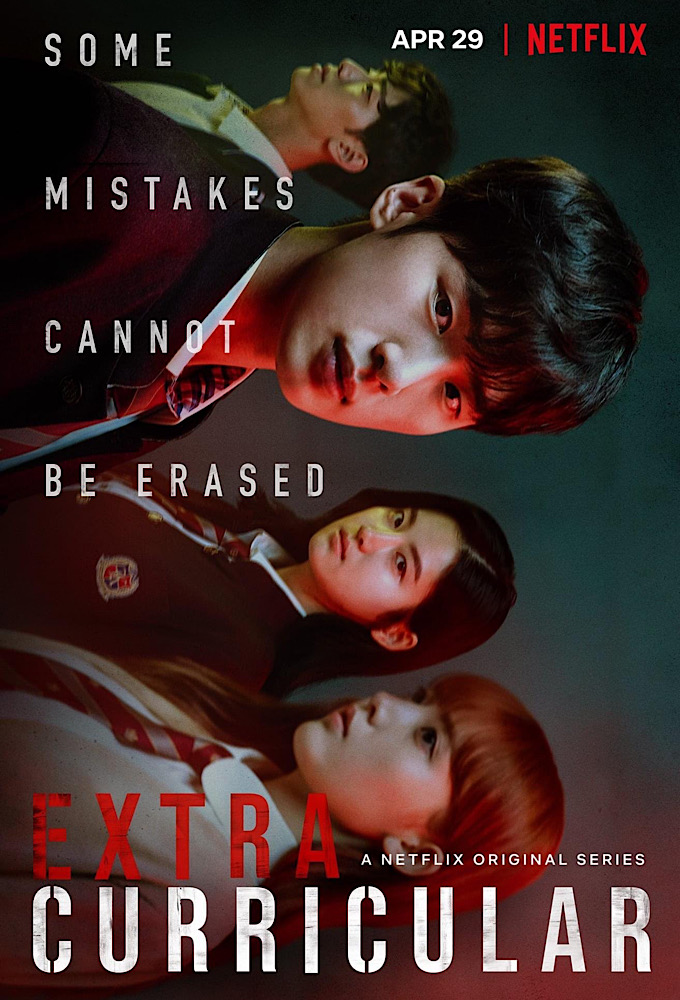 Image credit: Netflix
Main Cast: 
Kim Dong Hee as Oh Ji Soo

Park Ju Hyun as Bae Gyu Ri

Jung Da Bin as Seo Min Hee

Nam Yoon Su as Kwak Ki Tae
Oh Ji Soo is a model high school student with a deceiving facade as he leads 2 lives. In school, he gets good grades and is well-liked by teachers. But after school, he runs a prostitution ring as he is tight on cash and determined to escape a dead-end life.
Ji Soo's classmate, Bae Gyu Ri, catches on to his illegal business and includes herself in it despite being rich. 
The crimes Ji Soo commits become more complicated when it involves more of his classmates, Seo Min Hee and Kwak Ki Tae, and his decisions come at a hefty cost.
---
6. Move To Heaven (10 eps)
---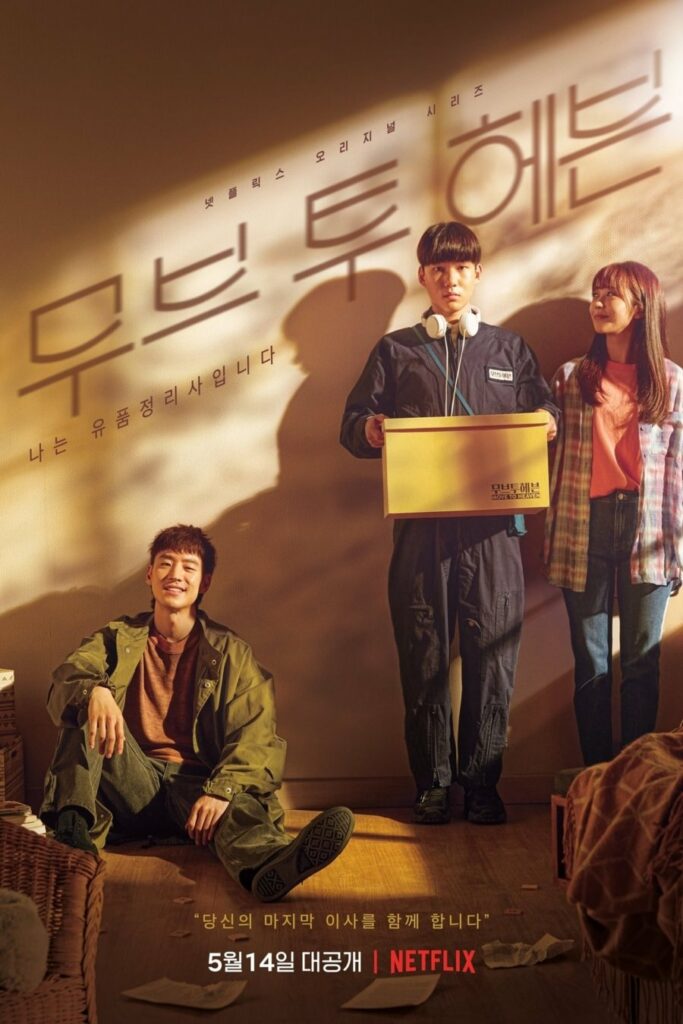 Image credit: Netflix
Main Cast: 
Lee Je Hoon as Cho Sang Gu

Tang Jun Sang as Han Geu Ru

Hong Seung Hee as Yoon Na Mu
Han Geu Ru is a young man with Asperger's syndrome, and he works for his father's business called "Move To Heaven". It's a company that helps to arrange items left by deceased people. 
After the sudden death of his father, Geu Ru is joined by his uncle Cho Sang Gu, a lackadaisical ex-convict who is also an underground MMA fighter. 
The duo are polar opposites, as Geu Ru requires order, while Sang Gu loathes it. 
Together, they discover the lives of the deceased as they clean up their rooms and seek to understand their complicated stories.
---
7. Strangers From Hell (10 eps)
---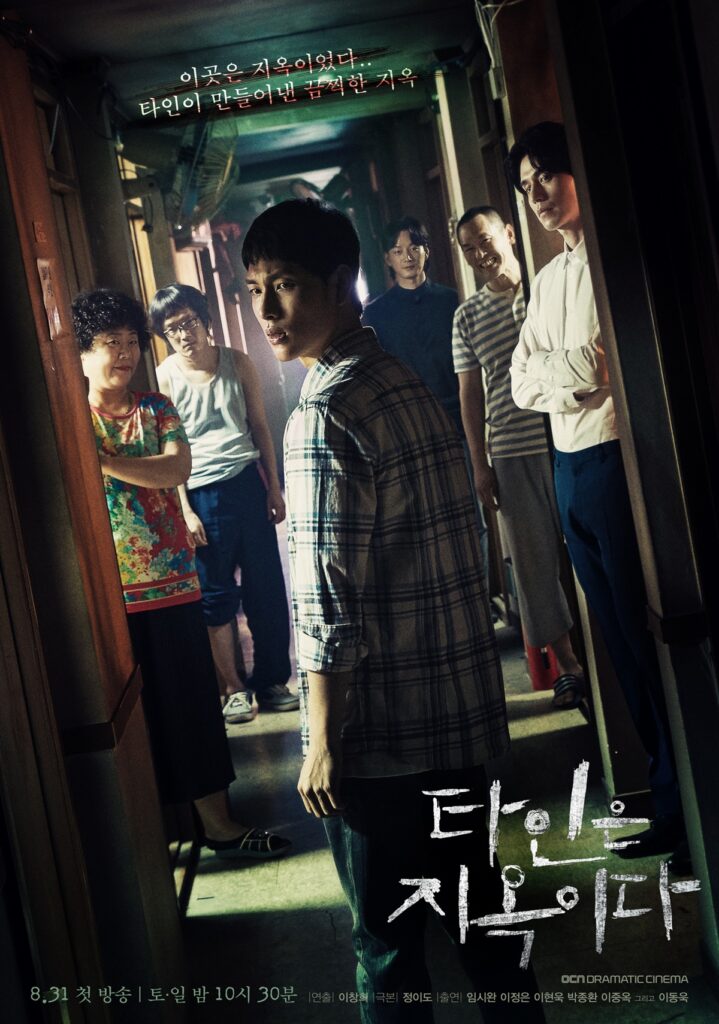 Image credit: OCN
Main Cast: 
Lee Dong Wook as Seo Moon Jo

Im Si Wan as Yoon Jong Woo
Strangers From Hell is a psychological thriller based on a webtoon series by Kim Yong Ki, and it revolves around Yoon Jong Woo, an aspiring crime writer who moves to Seoul for the promise of a better life.
Cash-strapped Jong Woo resigns himself to staying at Eden Residences, a decrepit building that houses a group of odd and suspicious people.
From an excessively motherly landlord to an angry gangster, and then a pervert who watches porn with the doors open, his new neighbours are of the hellish variety indeed. 
---
8. My Name (8 eps)
---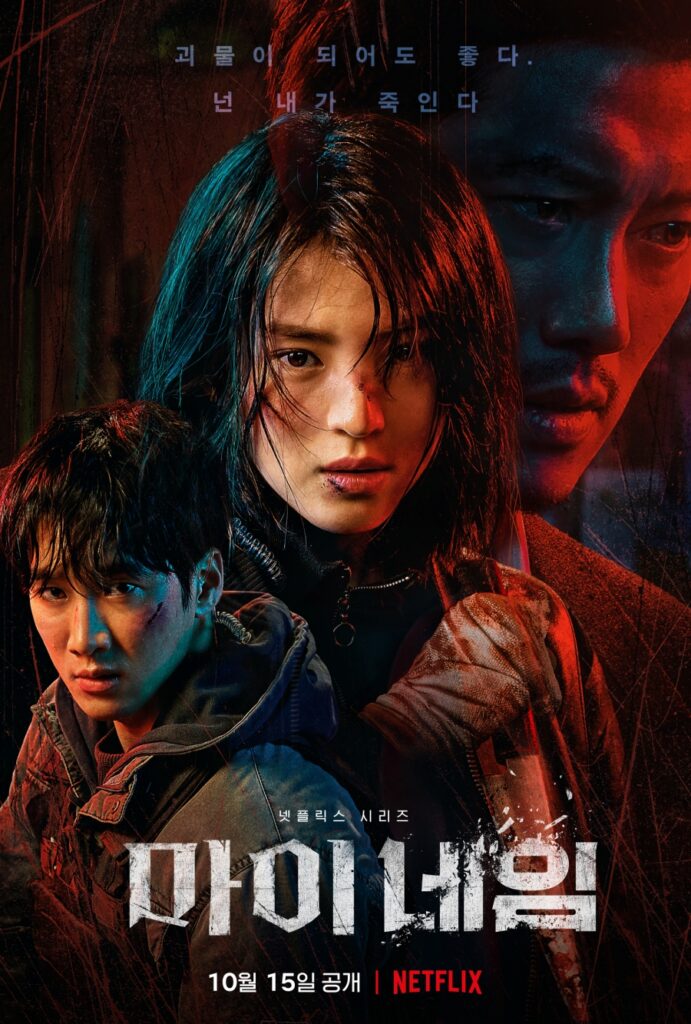 Image credit: Netflix
Main Cast: 
After witnessing her father's horrific death, Yoon Ji Woo is hell-bent on avenging hiss murder, so she joins a drug gang led by Choi Mu Jin and undergoes vigorous training to hone her fighting skills and train her body. 
Later on, Mu Jin helps Ji Woo go undercover to infiltrate the police force to uncover the reason for her father's death. There, she crosses paths with her partner, detective Jeon Pil Do. 
Read our review of My Name to find out if the drama is worth watching.
---
9. Juvenile Justice (10 eps)
---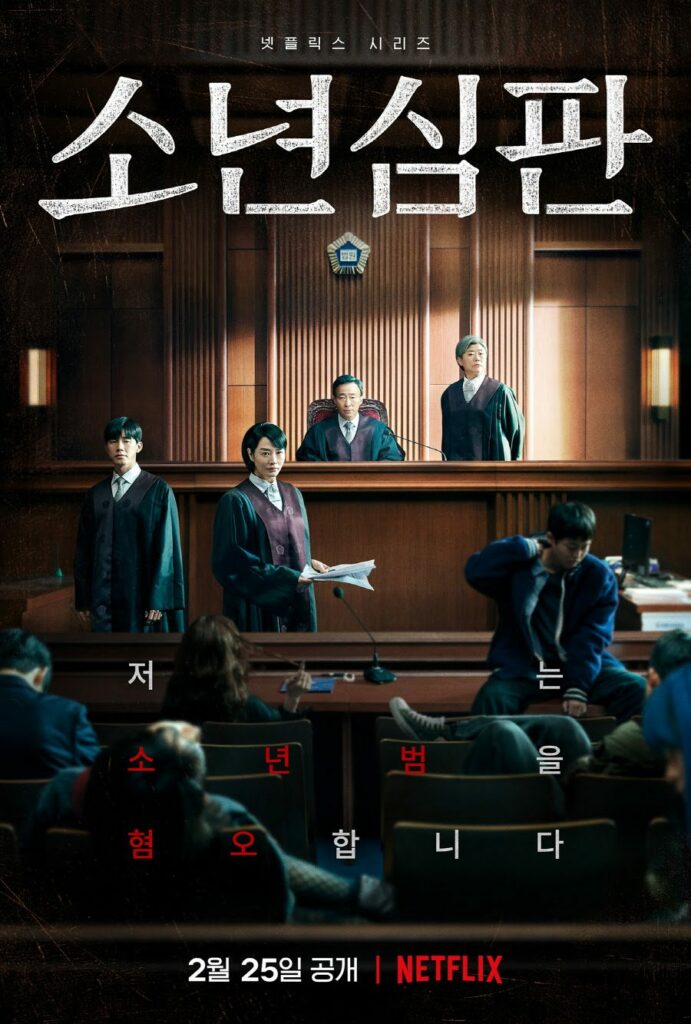 Image credit: Netflix
Main Cast: 
Kim Hye Soo as Shim Eun Seok

Kim Mu Yeol as Cha Tae Joo

Lee Sung Min as Kang Won Joong

Lee Jung Eun as Na Geun Hee
Juvenile Justice is centred on Shim Eun Seok, an elite judge with a cold and distant personality who is known for her distaste towards juvenile delinquents.
As she gets assigned to a local juvenile court in the Yeonhwa District, she tries to balance her aversion to minor offenders with firm beliefs in justice and punishment as she tackles complex court cases. 
There, she breaks customs and administers her own ways of punishing the offenders.
---
10. The Sound Of Your Heart (10 eps)
---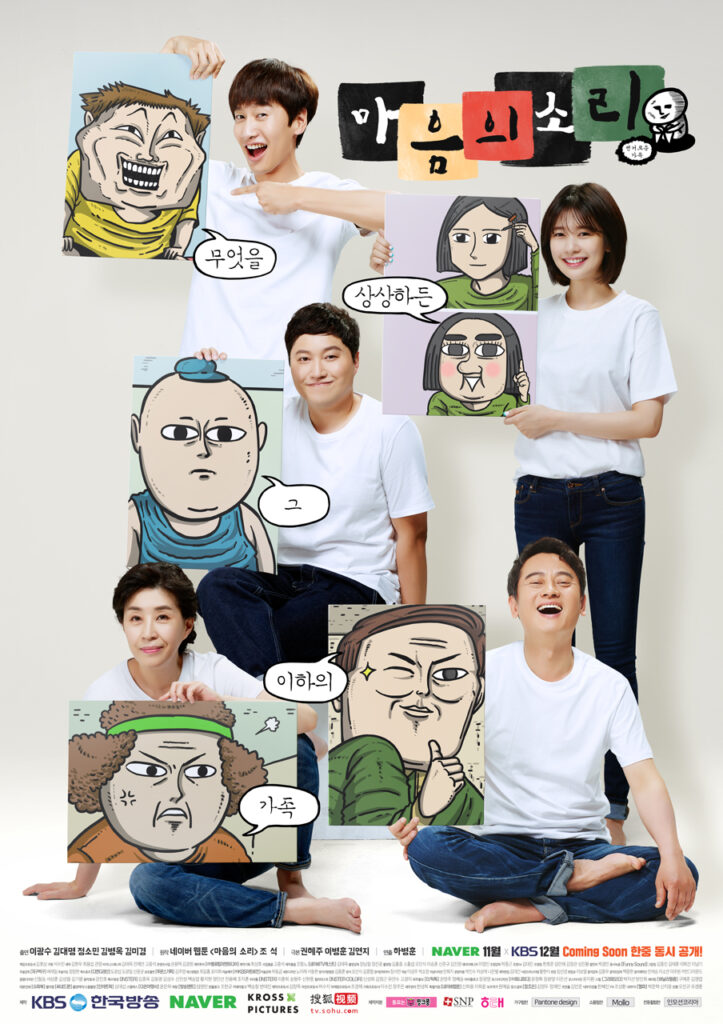 Image credit: KBS
Main Cast: 
Lee Kwang Soo as Jo Seok

Kim Dae Myung as Jo Joon

Jung So Min as Choi Ae Bong

Kim Byeong Ok as Jo Chul Wang
Adapted from South Korea's longest-running webtoon, The Sound Of Your Heart follows the daily life of Jo Seok, an aspiring comic artist.
Jo Seok's family members are a bunch of oddballs and so is his girlfriend Choi Ae Bong. The family never seems to be able to escape ridiculous and hilarious circumstances and this drama will leave you in stitches.
---
11. My Runway (6 eps)
---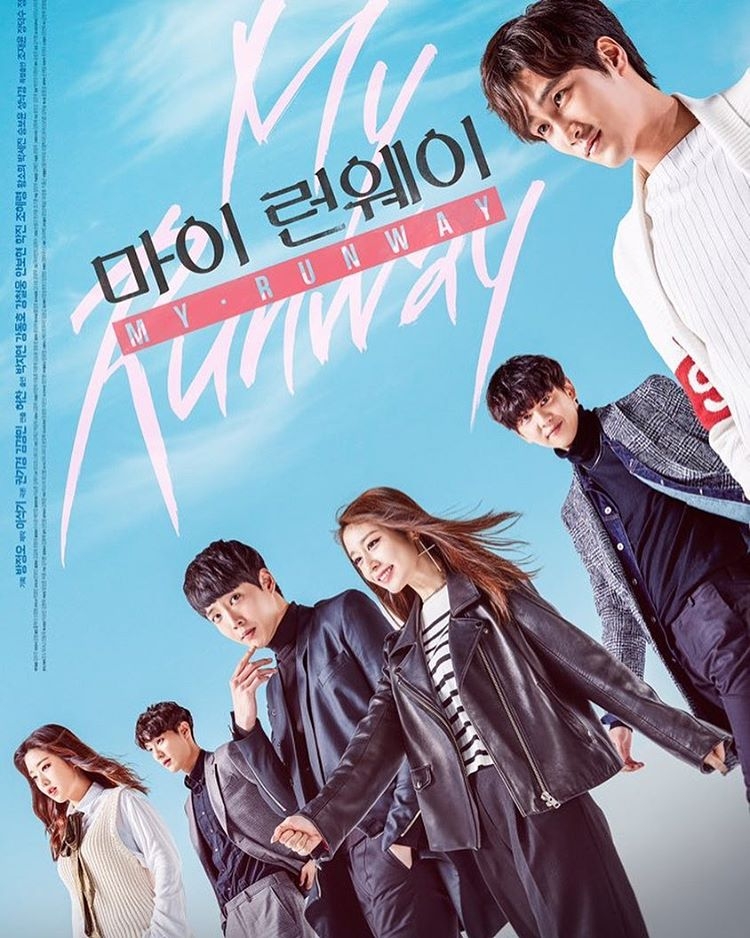 Image credit: IMDb
Main Cast: 
Ahn Bo Hyun as Wang Rim

Kang Dong Ho as Na Jin Wook

Park Ji Yeon as Han Seo Yeon

Hak Jin as Chun Shik
Han Seo Yeon is a bright and innocent high school student who dreams of becoming a model, but is worried about being rejected due to her height.
Na Jin Wook is an egoistic top male model, who also happens to be one of the judges at the fashion show Seo Yeon applied for.
In a strange coincidence, Jin Wook and Seo Yeon switch bodies after getting electrocuted during a storm, and they are forced to lead each other's lives. 
---
12. You Drive Me Crazy (4 eps)
---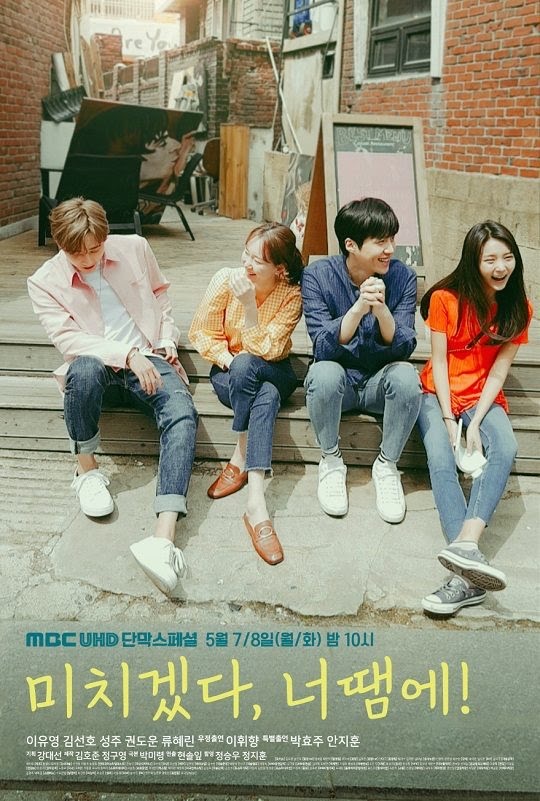 Image credit: MBC
Main Cast:
Lee Yoo Young as Han Eun Sung

Kim Seon Ho as Kim Rae Wan

Kim Sung Joo as Yoon Hee Nam

Kwon Do Woon as Moon Seo Jung
Kim Rae Wan is an artist, and his best friend of 8 years, Han Eun Sung, works as a French interpreter. After spending a steamy night together, the line between friendship and love blurs and the duo have to try and navigate their way through their changing dynamics. 
---
13. The Witch's Diner (8 eps)
---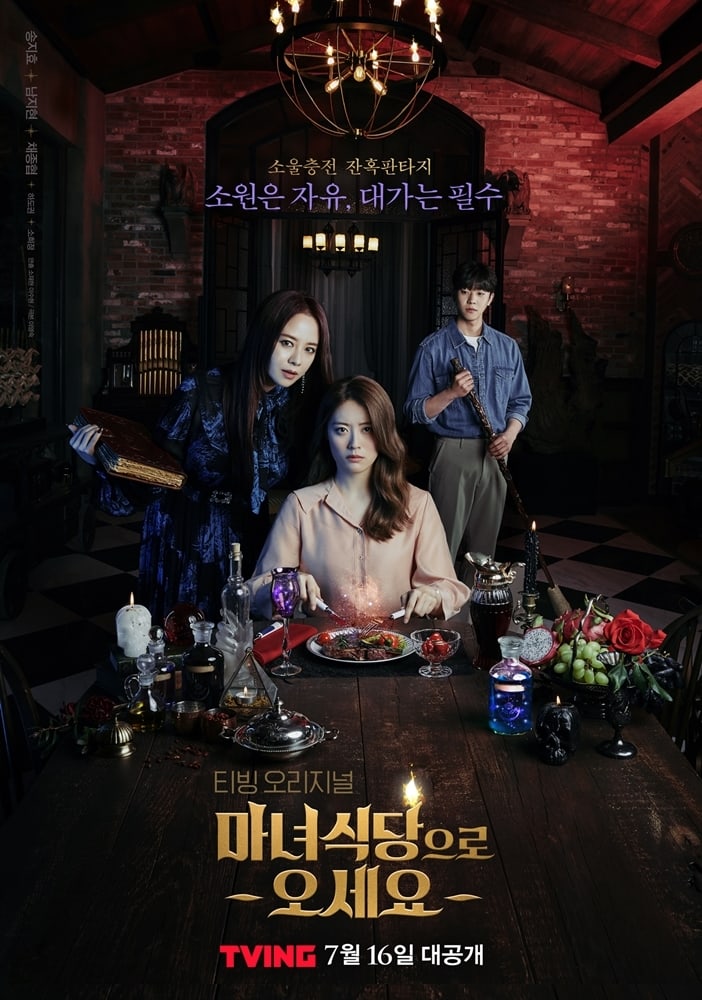 Image credit: TVING
Main Cast:
Song Ji Hyo as Jo Hee Ra

Nam Ji Hyun as Jeong Jin

Chae Jong Hyeop as Lee Gil Yong
The Witch's Diner revolves around a restaurant owned by witch Jo Hee Ra, and it specialises in selling food to those who are desperate to have their wishes fulfilled.
In exchange for their meal, the guests have to sacrifice the most precious thing in their life – which can even be their own souls at times.
Jeong Jin is an ordinary 28-year-old woman who was initially sceptical of Jo Hee Ra's food, but later works together with her to run the restaurant.
---
14. Replay: The Moment (5 eps)
---

Image credit: @new_likethat
Main Cast: 
Kim Min Chul as Gong Chan Young

Cho Mi Yeon as Yoo Ha Young

Kim Hwi Young as Lee Ji Hoon

Choi Ji Su as Im Seo Eun
Depicting the innocence of a group of 18-year-old teenagers, Replay: The Moment follows the group as they go on a musical adventure and form a band together.
Romance gets in the way while they are on this new journey, and the bunch of clumsy youth experience their first moments of bittersweet love.
As Yoo Ha Young, the band's lead singer becomes the love interest of both Lee Ji Hoon and Gong Chan Young, seeds of disharmony are sowed within the band.
---
15. One Ordinary Day (8 eps)
---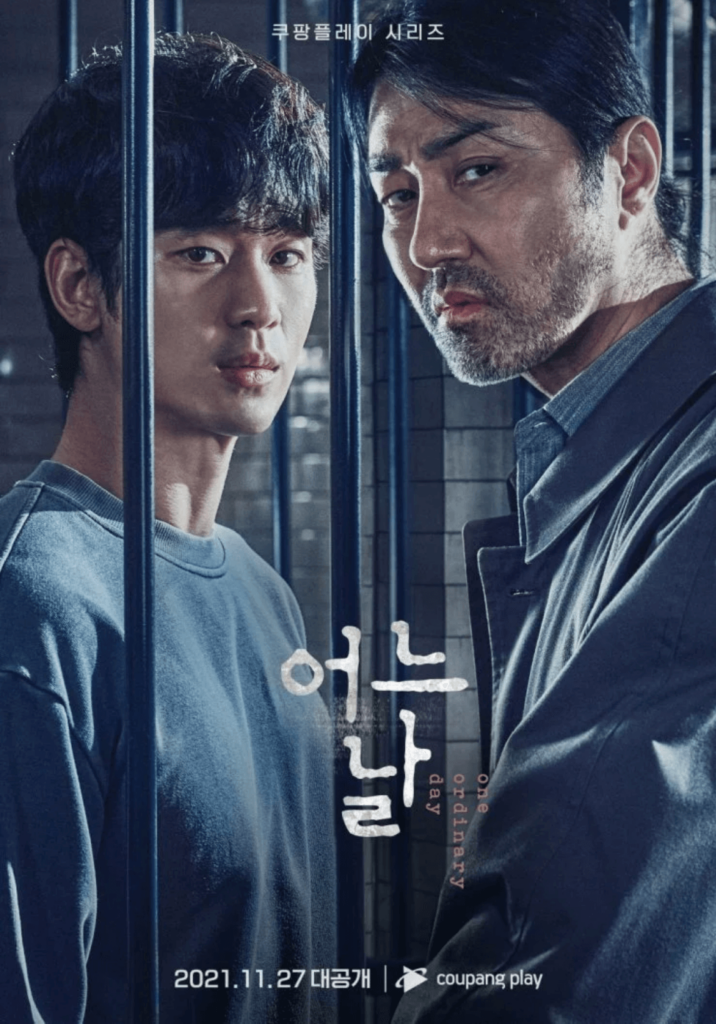 Image credit: Coupang Play
Main Cast: 
Kim Soo Hyun as Kim Hyun Soo

Cha Seung Won as Shin Joong Han

Kim Sung Kyu as Do Ji Tae
One Ordinary Day is a remake of the British legal drama Criminal Justice. The story follows university student Kim Hyun Soo, who finds his life turned upside down after a night of merrymaking.
After he wakes up to find that the woman he had slept with was brutally murdered beside him, he becomes the main suspect in her murder. 
Shin Joong Han, a lawyer who barely scraped through the bar exam, offers to represent Soo Hyun, and the two of them face the cruel reality of the legal system together.
---
16. Adult Trainee (7 eps)
---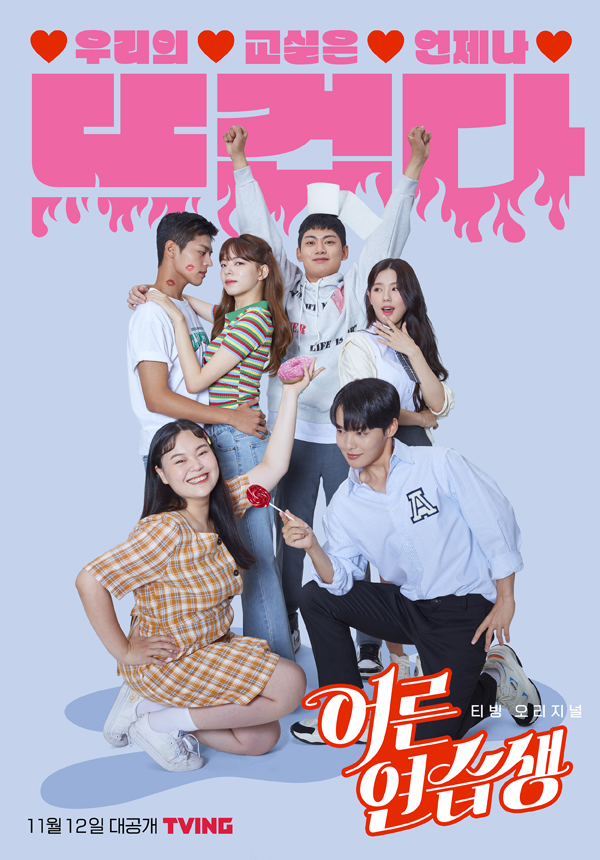 Image credit: TVING
Main Cast: 
Ryu Ui Hyun as Seo Jae Min

Cho Mi Yeon as Bang Ye Kyung

Jo Yoo Jung as Yu Ra

Ryeoun as Nam Ho
Adult Trainee follows 3 high school teenagers as they figure out their identities in life. Taboo topics such as sex and self-esteem issues are touched on in this K-drama. 
Seo Jae Min is addicted to masturbation, Yu Ra gets caught up in a risqué rendezvous with her male friend, and Na Eun, who is overweight and has never had a boyfriend before, is dealing with her own image issues.
The show aims to express the raw and genuine worries of youths, and the coming-of-age drama will strike a chord in teenagers today.
---
17. Queen Of The Ring (6 eps)
---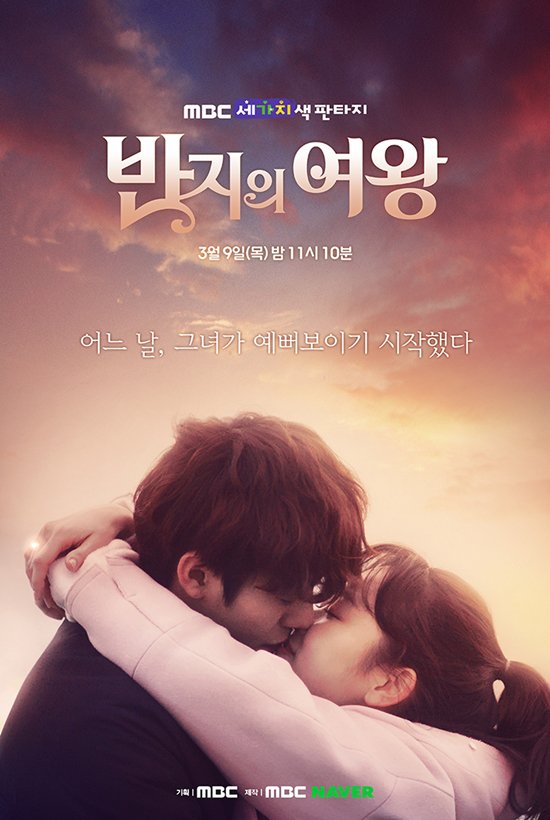 Image credit: MBC
Main Cast: 
University student Mo Nan Hee harbours a crush on her soulmate, the charming and popular Park Se Gun. Unfortunately, Se Gun's eyes are only fixed on pretty girls, and Nan Hee believes that he is way out of her league. 
One day, Nan Hee receives a magical ring from her mother, and it has the ability to make her look like the ideal type of the person who puts the ring on her finger. 
Will Nan Hee be able to make Se Gun truly fall in love with her with the help of the ring?
---
18. Page Turner (3 eps)
---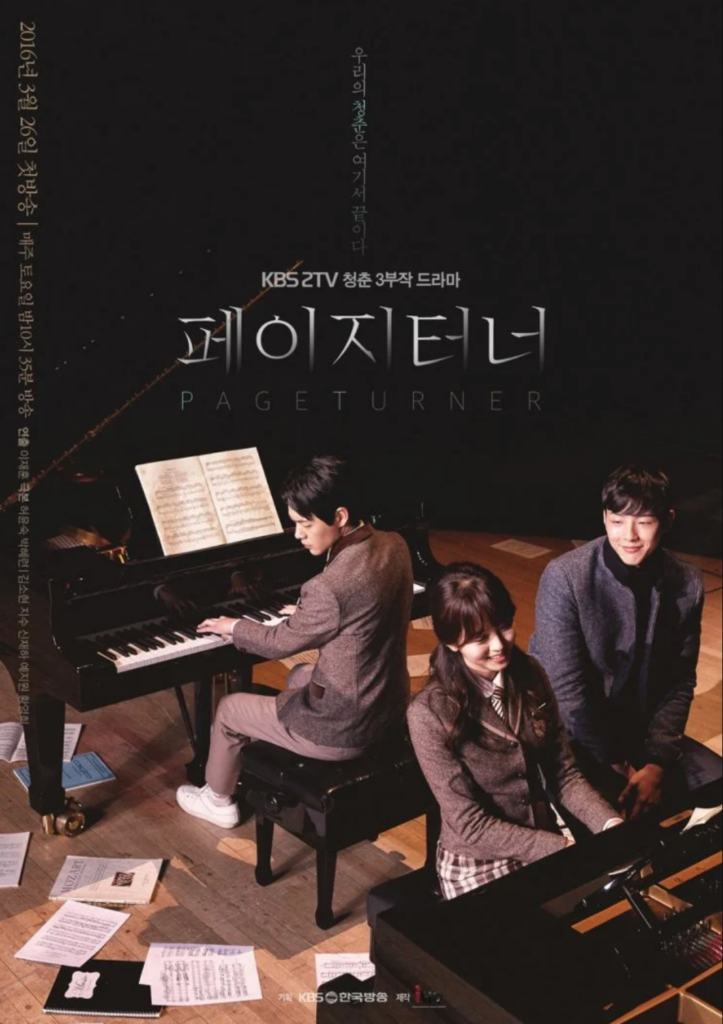 Image credit: KBS
Main Cast: 
Kim So Hyun as Yoon Yoo Seul

Shin Jae Ha as Seo Jin Mok

Ji Soo as Jung Cha Sik
Yoon Yoo Seul is a student of an art high school and a piano prodigy who's won various awards. However, after dedicating her life to playing the piano, a car accident leaving her blind threatens to steal all she has worked for.
She struggles to get her life back on track with the help of Jung Cha Sik, a fellow aspiring pianist and Seo Jin Mok, her former rival who later becomes her fan.
With the help of her newfound friends, Yoo Seul is able to start all over again, as she finds a new purpose in life. 
---
19. One Sunny Day (10 eps)
---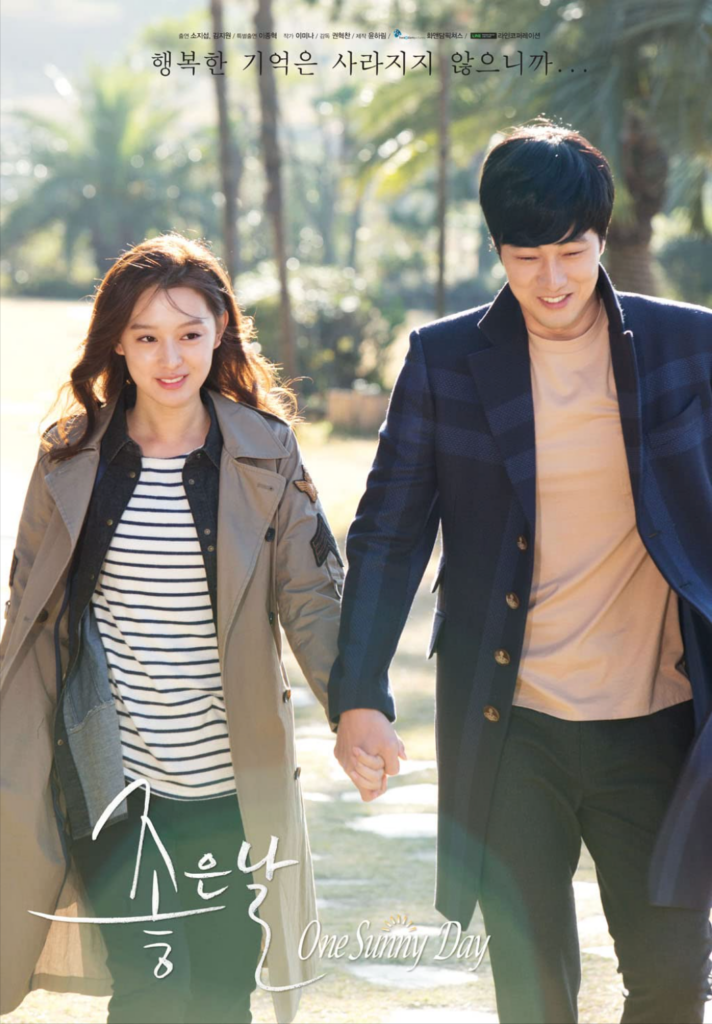 Image credit: IMDb
Main Cast: 
So Ji Sub as Kim Ji Ho

Kim Ji Won as The Girl

Lee Jong Hyuk as Young Ho
While on a business trip to Jeju Island, heartbroken Kim Ji Ho crosses paths with a young, attractive woman who is clearly interested in him.
Down on their luck, the both of them get robbed and end up staying at the same hotel. From their brief encounter, they shifted from strangers stuck in a hotel together to finding comfort and solace in each other's company. 
---
20. The Universe's Star (6 eps)
---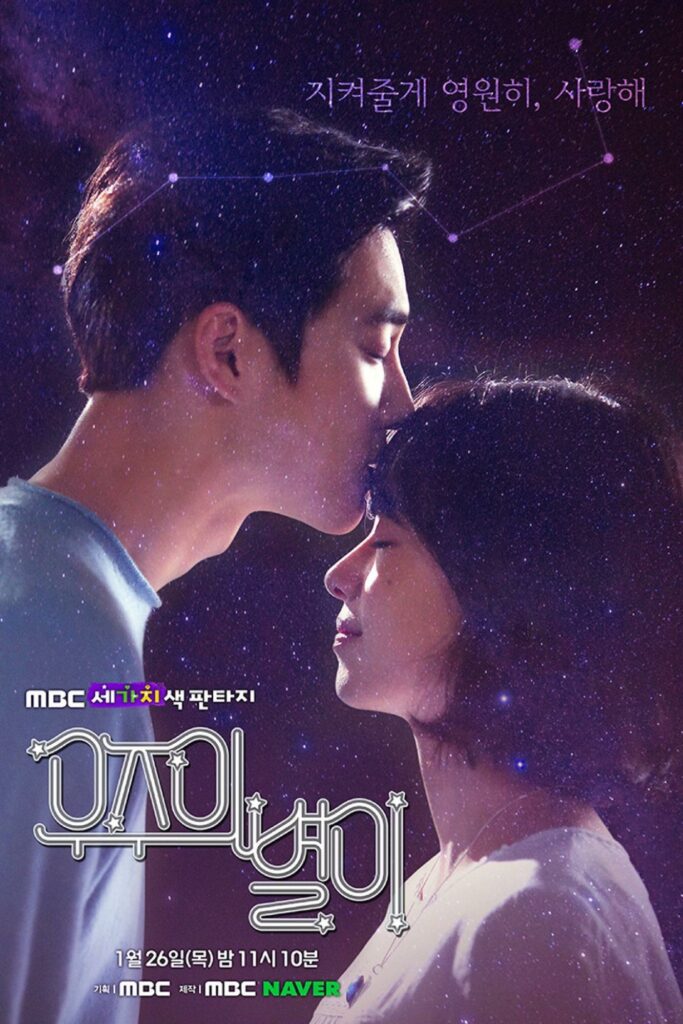 Image credit: MBC
Main Cast:
Kim Jun Myeon as Woo Joo

Ji Woo as Byul
The Universe's Star follows the story of Woo Joo, a gifted singer-songwriter, and Byul, a girl who died in an accident and becomes a grim reaper who guides dead souls to the afterworld.
When Byul meets her favourite singer, Woo Joo, she learns that he is going to die soon, so she makes it her mission to save him.
Things become more complicated when she receives the chance to live as a human again.
---
Short Korean dramas to binge-watch over the weekend
---
These Korean dramas are short and sweet, and perfect when you want to indulge in a good story, yet are afraid to commit more than 16 hours to a show. Some of them will even leave you thinking about them all night long, wishing that they hadn't ended so soon. 
Also check out:
---
Cover image adapted from: MBC, Netflix, Coupang Play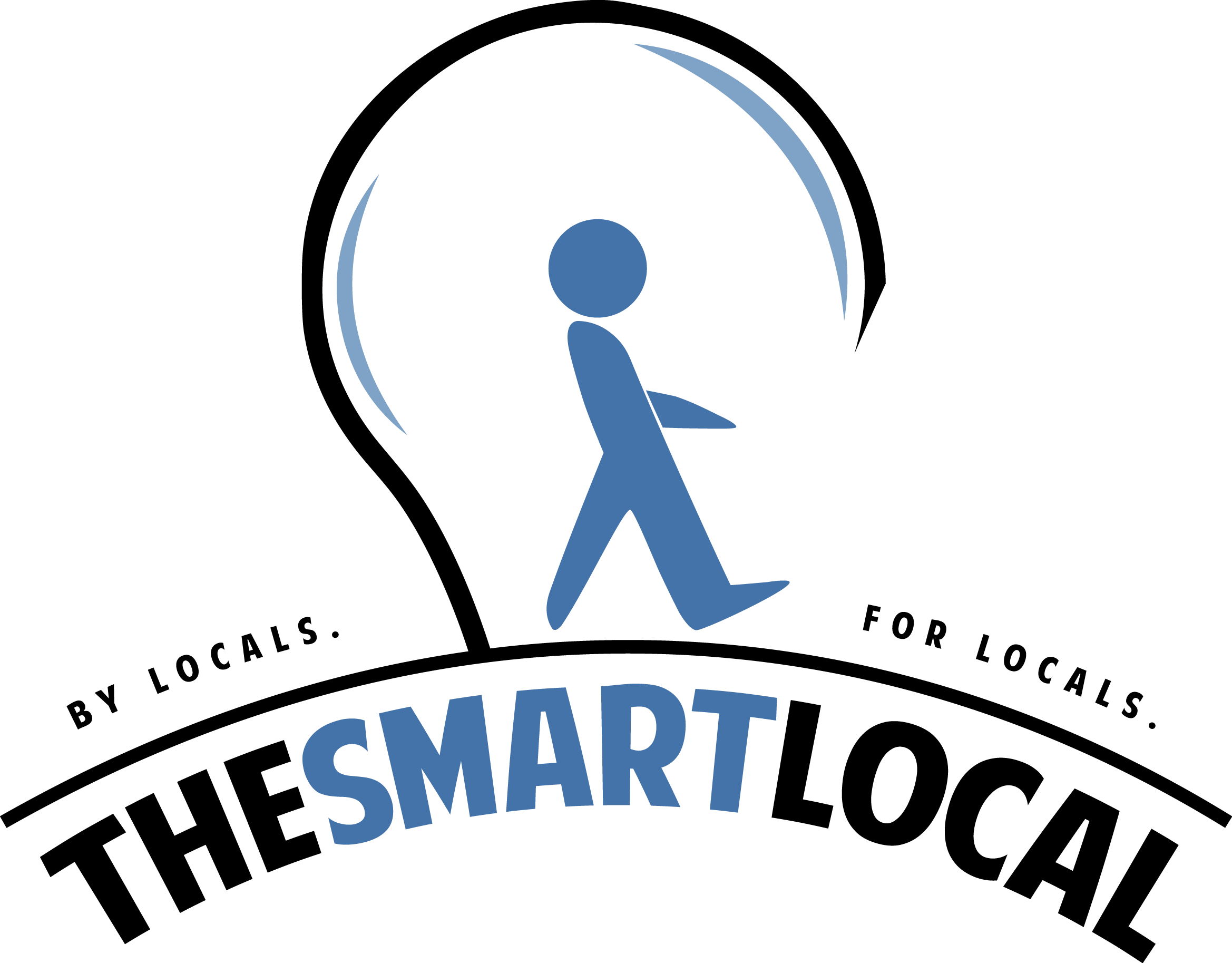 Drop us your email so you won't miss the latest news.