Ahn Hyo-seop facts 
---
Getting to know about Ahn Hyo-seop is like peeling an onion – the more you peel, the more interesting facts you discover about him.
You're only scratching the surface if all you know about the budding actor is his perfectly poised persona in K-dramas such as Dr. Romantic 2 and Business Proposal. Here are 20 facts about Ahn Hyo-seop you should know, including his pastimes and close friends. 
---
1. He moved to Canada when he was 6 years old
---

Image credit: @imhyoseop
Ahn Hyo-seop, also known as Paul Ahn, has Canadian citizenship as his family immigrated to the country when he was only 6 years old.
Having lived in Canada for 10 years, Ahn Hyo-seop is proficient in English. If you've watched Abyss (2019), you would have noticed how fluent his English is.
In fact, he communicates with his older brother in English as they were both raised in Canada.
To pursue his dream in the entertainment industry, he moved to Korea all by himself when he was only 16 years old.
Initially, he struggled with adapting to Korea due to the jarring cultural differences between Canada and Korea. He also shared that he invested a great deal of time in correcting his Korean accent.
Currently, he's living in Korea apart from his family, who are residing in Canada. 
---
2. He used to be a K-pop idol trainee at JYP Entertainment
---

Image credit: @imhyoseop
Did you know that JYP Entertainment cast Ahn Hyo-seop when he was a high school student in Canada?
When an employee from JYP Entertainment visited Ahn Hyo-seop's high school to scout for new talent, his friends recommended him to the employee. Hence, he decided to take part in the audition.
After he was informed that he'd passed the audition, he set his mind to seize the opportunity and embark on his journey as an idol trainee.
Although his parents strongly opposed his decision, Hyo-seop convinced his parents by promising them that he would matriculate at a university while pursuing his dream.
He began training when he was 16 years old, and practised alongside Got7 and Twice.
---
3. He cried with Jackson Wang during his trainee days 
---

Image adapted from: MBCentertainment
Ahn Hyo-seop was preparing for his debut with the Got7 members when he realised that the K-pop idol dream was no longer for him.
Although he changed his aspirations from an idol to an actor, he made a lot of memories with the Got7 members while he was an idol trainee.
He's particularly close to Jackson Wang as they shared several similarities, such as having moved to Korea without their family members. 
When the going got tough during their trainee days, they couldn't bear to tell their parents for fear that they would be worried. Thankfully, they had each other to rely on. They recall crying together on a rooftop when they were on the brink of giving up their dream. 
Sad experiences aside, Ahn Hyo-seop shared that his first impression of Jackson was rather shocking because of the latter's orange dyed hair. Since he had just moved from Canada, this came as a cultural shock to the actor.
Here's a clip of them having a heart-to-heart talk:
Video credit: MBCentertainment
---
4. He's close to SF9's Rowoon
---

Image adapted from: 은기자의 왜떴을까TV – Reporter Eun's LIT NEWS
Ahn Hyo-seop revealed that his closest celebrity friend is SF9's Rowoon.
You might be wondering how the actor knows the K-pop idol Rowoon. Though there hasn't been much shared about their friendship, it's known that the two got close when they were both idol trainees.
Also, Rowoon isn't just an idol – he's been gaining recognition as an actor through well-known projects such as The King's Affection (2021) and Extraordinary You (2019).
Perhaps their shared experiences in training as K-pop idols and expanding their acting career played an important role in developing their friendship. 
You can watch his interview here:
Video credit: 은기자의 왜떴을까TV – Reporter Eun's LIT NEWS
---
5. He's crazy about his cat & we can see why
---

Protect Baul at all costs
Image credit: @imhyoseop
If there's a living thing that can rightfully proclaim itself to be cuter than Ahn Hyo-seop, it'd be Baul. 
Baul is the actor's pet cat and also his best companion. The cat was named after Ahn Hyo-seop's baptismal name, Paul.
In Korean, Baul is pronounced Ba-wool.
Ahn Hyo-seop's fans adore Baul so much that the actor regularly posts pictures of his cat on his Instagram account. He even gives his fans updates on how Baul is doing!
---
6. He's a homebody
---

Image credit: @imhyoseop
With an irresistible cutie like Baul, who wouldn't want to stay at home?
Ahn Hyo-seop enjoys spending time with his cat in the comfort of his home. He described his stay-home routine as "eat, sleep, repeat".
Apart from playing with his cat, he also unwinds by watching Netflix and YouTube videos. Looks like the heart-throb actor is not all that different from us!
---
7. He knows how to play several instruments
---

Image credit: @starhausm
You know it's a green flag when a guy is good at playing not just one instrument, but three.
Ahn Hyo-seop can play the piano, violin, and guitar. Among the three instruments, he's the most confident in playing the piano.
He also shared that he enjoys singing while playing the piano. When he was in middle and high school, he was even part of an orchestra!
His passion for music doesn't stop at being adept at playing three instruments – he also wants to learn to play the saxophone.
---
8. He's not a fan of country music
---

Image credit: @imhyoseop
Ahn Hyo-seop loves most genres of music, and he even has a knack for it. In particular, he loves listening to classical music.
However, there's one specific genre that he has no liking for: country music.
It's amusing to hear that a Korean actor doesn't like country music – we wonder what beef he has with the genre! 
You can watch the actor singing here:
Video credit: DOM 덤스튜디오
---
9. He enjoys wearing casual fits 
---

Image credit: @imhyoseop
In his most recent drama, Business Proposal, we get to see the actor looking all fine and dandy in a variety of suits and ties.
Although snazzy suits are a treat for our eyes, Ahn Hyo-seop prefers wearing casual and comfortable outfits in real life.
He shared that his wardrobe is mostly filled with hoodies, beanies, and hats. Cough – boyfriend material – cough.
We're not complaining though – we appreciate a man who can do both.
---
10. Dr. Romantic 2 made him famous 
---

Image credit: @starhausm
Some may have seen the actor for the first time in Business Proposal or Lovers Of The Red sky, while others may have known him from Dr. Romantic 2.
Although he made his debut in 2015, it wasn't until 2020 that he gained mainstream popularity and recognition for his acting skills.
Thanks to Dr. Romantic 2, Ahn Hyo-seop is now one of the hottest budding actors in Korea. The medical drama was well-received with an average viewer rating of 27.1%.
During the 56th Baeksang Arts Awards, the actor received the Best New Actor award following the success of Dr. Romantic 2.
Furthermore, he also won the SBS Drama Award for Excellence in Acting during the 2020 SBS Drama Awards!
You can watch his SBS Drama Awards' acceptance speech here:
Video credit: SBS Drama
---
11. He was scolded for his fluent English 
---

Image credit: @starhausm
The actor thought that being good at English would pay off during his filming for Dr. Romantic 2, but he was wrong.
Since he had to say the majority of medical terms in English, he thought the acting process would be less challenging. However, it was surprisingly difficult as he couldn't speak with a Konglish (Korean English) accent.
As a result, there were a ton of NG scenes, and he was told not to roll his tongue too much while saying the medical terms.
---
12. He dreamt of becoming a diplomat
---

Image credit: @starhausm
Ahn Hyo-seop's parents had high expectations for their son from a young age. They were interested and involved in his education, and even his aspirations.
This led him to work towards becoming a diplomat, but he realised that it was a dream of his parents, and not his.
Besides being a diplomat, he had also considered becoming an accountant or a consultant. His older sister is currently working as an accountant, while his older brother is a pharmacist.
His case isn't unusual for immigrant families – when parents move to an entirely different country in hopes of giving a better life to their children, they unconsciously begin to expect more from them in terms of academic achievements or future career.
---
13. His favourite food is kimchi stew
---

Video adapted from: theqoo 
Being a huge fan of Korean cuisine, Ahn Hyo-seop mentioned in several interviews that his favourite food is kimchi stew. 
He had a hard time choosing between kimchi stew and samgyeopsal (grilled pork belly), which is known as a national favourite.
Also, his favourite winter snack is bungeo-ppang, which refers to a fish-shaped pastry filled with red bean paste or custard cream.
There are foods that he dislikes, however – uncooked squid and soya milk.
---
14. He enjoys drinking alone
---

Image credit: @imhyoseop
Many Koreans, including Ahn Hyo-seop, enjoy "honsool", which refers to the act of drinking alone.
In Korea, alcoholic drinks are usually accompanied by "anju", also known as snacks or side dishes that pair well with drinks.
Although Ahn Hyo-seop frequently drinks alone, he doesn't consume any anju. This is so he can maintain his diet and physique even while indulging.
---
15. His MBTI type is INTP 
---

Image credit: @starhausm
During his guest appearance with Kim Se-jeong on the radio talk show Choi Hwa-jung's Powertime, he revealed his MBTI type for the first time. 
It turns out that Ahn Hyo-seop is an introvert as he's an INTP, also known as "The Logician". 
Typically, those with this personality type don't subscribe to a conventional way of life. This means that they enjoy exploring unique and untravelled paths that allow them to express their creativity and individuality.
Other well-known celebrities with the same personality type include the adorable couple Kim Woo-bin and Shin Min-ah, and BTS' Jin and Suga. 
---
16. His university major classes are all taught in English  
---

Image credit: @imhyoseop
Despite having busy acting career, Ahn Hyo-seop matriculated at Kookmin University and majors in international business.
What's special about his major is that the curriculum is entirely taught in English.
Ahn Hyo-seop believed that studying in English would be less challenging than learning business jargon in Korean, which explains why he decided to major in international business.
Some of his courses include financial management, marketing, accounting, and business law.
He has yet to graduate as he's currently on a leave of absence to focus on his acting career.
---
17. He's good at sports too 
---

Image credit: @imhyoseop
Looks like the heart-throb actor has got the full package as he's not only musically inclined, but also good at playing a variety of sports.
Some of his favourite sports include basketball, tennis, and soccer. 
His favourite athlete is Stephen Curry, also known as the GOAT basketball player for the Golden State Warriors.
However, there's something unusual about Ahn Hyo-seop's workout routine. In 2021, he revealed that he takes a shower before – not after – working out.
This cracked his fans up as it reflects the actor's one-of-a-kind personality. Instead of being disgusted by his confession, many of his fans thought his unconventional way of thinking made him even more attractive.
You can watch his confession here:
Video credit: SBS Entertainment
---
18. He's an avid reader
---

Image credit: @starhausm
Did you know that Ahn Hyo-seop is a bookworm at heart? 
The actor shared that reading isn't merely a hobby, but it's almost like a coping mechanism when he's feeling lost and anxious.
Over the years, reading has helped him find answers to problems that were a question mark in his life. Also, he realised that cultivating the habit of reading has made him more optimistic.
Some of the books that left a lasting impression on the actor include How To Stop Worrying And Start Living and How To Make Friends And Influence People by Dale Carnegie, and The Interpretation of Dreams by Sigmund Freud.
---
19. His morning routine is short & sweet
---

Image credit: @imhyoseop
When the actor has time to unwind, he prefers to have a slow morning. This means that he doesn't do much during the day.
After he wakes up at about 10AM, the first thing he does is gulp down water.
He drinks so much water in a day that he can imbibe up to six litres of water. However, he knows that an excessive amount of water intake is not good for his body. Hence, he tries to limit it to two or three litres a day.
After hydrating his body, he feeds Baul and spends the rest of the day with his cat.
---
20. The Pianist is one of his favourite movies
---

Image credit: @starhausm
One of the most memorable movies Ahn Hyo-seop has watched is The Pianist (2002). Set in the WWII period, this movie is an adaptation of an autobiography titled The Pianist: The Extraordinary True Story of One Man's Survival in Warsaw, 1939-1945.
Ahn Hyo-seop also enjoys watching rom-com films such as About Time (2013), and Eternal Sunshine of the Spotless Mind (2004).
On the more serious side of things, he's a fan of mind-boggling and complex films such as Inception (2010), The Dark Knight (2008), and Interstellar (2014). Notice how these three films are produced by Christopher Nolan, who's Ahn Hyo-seop's favourite film director. 
---
Ahn Hyo-seop facts that will leave you wanting more
---
From studying in Canada to training as a K-pop idol and climbing his way up to becoming a successful actor in Korea, Ahn Hyo-seop's life has truly been an adventure. We look forward to the future projects of this rising star!
Also check out:
---
Cover image adapted from: @imhyoseop and @starhausm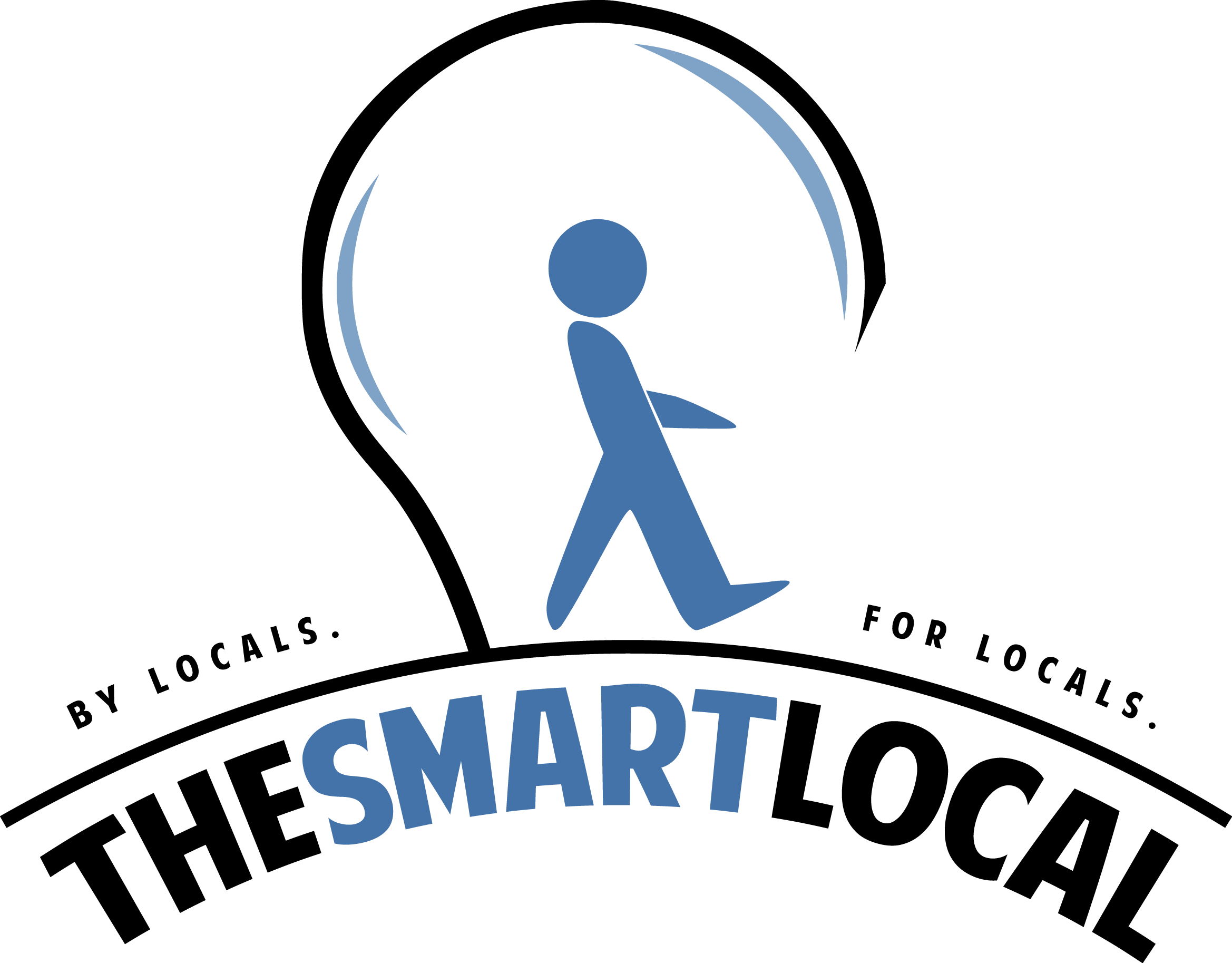 Drop us your email so you won't miss the latest news.