Korean crime dramas
---
Packed with mind-boggling scenes and top-notch performances, the K-drama world of gruesome crimes and mind games will not let you go once you step into it. These 12 Korean crime dramas may drain your brain juice, but they will also leave you to ponder important questions pertaining to morality and empathy.
---
1. Crime Puzzle (2021)
---

Image credit: seezn
Main Cast:
Yoon Kye-sang as Han Seung-min

Go Ah-sung as Yoo Hee 
Based on the Korean webtoon of the same name, Crime Puzzle revolves around Yoo Hee and Han Seung-min.
Yoo Hee is a criminal profiler who works closely with detectives, victims, and criminals to create a psychological profile of suspects. Seung-min works as a professor and criminal psychologist, and he used to date Yoo Hee.
Despite his successful career, Seung-min's life changes overnight after he comes clean about killing Yoo Hee's father. However, Yoo Hee is certain that he didn't murder her father. The two main characters, who were once lovers, meet again as a profiler and a suspect.
---
2. Beyond Evil (2021)
---

Image credit: JTBC
Main Cast: 
Shin Ha-kyun as Lee Dong-shik

Yeo Jin-goo as Han Joo-won
Beyond Evil is centred on two protagonists, Lee Dong-shik and Han Joo-won. Detective Lee is older and more experienced than Detective Han, but he has no choice but to work under Detective Han following his demotion. 
Despite his young age, Detective Han is considered the cream of the crop. However, his life is not as plain sailing as it seems – he has a secret that can't be shared with anyone. 
Detectives Lee and Han become closer after they team up to investigate and solve a serial murder case. This case turns out to be more complex than they'd thought it would be as it's linked to a serial murder case that took place two decades ago.
---
3. Vincenzo (2021)
---

Image credit: tvN
 Main Cast: 
Song Joong-ki as Vincenzo Cassano 

Jeon Yeo-been as Hong Cha-young

Ok Taec-yeon as Jang Jun-woo
Vincenzo is named after the protagonist of the drama, Vincenzo Cassano. His Korean name is Park Joo-hyung, but he goes by the name of Vincenzo after being adopted by an Italian couple. 
Vincenzo works as a lawyer for the mafia in Italy, but following an internal conflict, he escapes to South Korea where he meets Cha-young, a passionate and resolute lawyer.
The plot becomes complicated yet intriguing when Vincenzo begins to catch feelings for Cha-young, all the while trying to retrieve gold bars from an almost-condemned building.
---
4. My Name (2021) 
---

Image credit: Netflix 
Main Cast:
Han So-hee as Yoon Ji-woo

Ahn Bo-hyun as Jeon Pil-do

Park Hee-soon as Choi Mu-jin
My Name follows the story of Ji-woo, who witnesses her father's death right in front of her eyes. This becomes a watershed moment in her life, and she is now driven by only one purpose – to find the killer.
After she withdraws from school, she joins a gang led by her father's best friend, Choi Mu-jin. He is the leader of the biggest and most lucrative drug ring in Korea. 
In order to speed up the process of catching the killer, Mu-jin helps Ji-woo to go undercover as a police officer in the Drug Investigation Unit. There, Ji-woo meets Detective Pil-do for the first time, and they begin to uncover the messy truth behind her father's murder case. 
---
5. Voice 4 (2021) 
---

Image credit: tvN 
Main Cast:
Lee Ha-na as Kang Kwon-joo

Song Seung Heon as Derek Cho / Cho Seung-ho
Voice 4 focuses on the story of Kwon-joo, the main character who works as the head of the emergency 112 call centre. She has enhanced auditory perception, which allows her to catch the smallest details from the calls, and this ability comes in handy when she wants to find the culprit.
However, her ability becomes challenged when a serial killer with the same enhanced hearing ability appears. This prompts her to work closely with Detective Cho to catch the serial killer.
---
6. Flower of Evil (2020)
---

Image credit: tvN
Main Cast: 
Lee Joon-gi as Baek Hee-sung

Moon Chae-won as Cha Ji-won

Jang Hee-jin as Do Hae-soo

Seo Hyun-woo as Kim Moo-jin
Flower of Evil follows the perfect and ideal married couple, Hee-sung and Ji-won. On the surface, they have it all – a successful career and a loving family. However, their happy marriage shatters into pieces when Hee-sung's odd behaviour plants a seed of doubt in Ji-won's mind.
Ji-won is a homicide detective who has been looking into a serial murder case that took place 15 years ago. As she pieces together the fragments of this murder case, she learns more about her husband's hidden past and true identity.
---
7. Extracurricular (2020)
---

Image credit: Netflix 
Main Cast:
Kim Dong-hee as Oh Ji-soo

Park Joo-hyun as Bae Gyu-ri

Jung Da-bin as Seo Min-hee

Nam Yoon-su as Kwak Ki-tae
Extracurricular revolves around Ji-soo, an exemplary high school student. He gets good grades in school and is well liked by his teachers. But no one knows that his facade conceals an unlawful lifestyle.
Ji-soo is tight on cash as his parents are neither physically nor emotionally present to support him financially. In order to afford his university tuition fee, he turns to an easy yet illicit way of earning money. 
His decision comes at a cost, and the crime he commits becomes more complicated as it involves his classmates, Gyu-ri, Min-hee, and Ki-tae, along the way. 
---
8. Private Lives (2020)
---

Image credit: JTBC
Main Cast:
Seo Hyun as Cha Joo-eun

Go Kyung-pyo as Lee Jung-hwan

Kim Hyo-jin as Jung Bok-gi
Private Lives is centred on a group of nimble-witted swindlers who learn about a piece of confidential information that could potentially put the country in danger. 
Blessed with both looks and brains, Joo-eun is a young yet experienced swindler. She supports her family by deceiving others. 
In contrast to Joo-eun's job, Jung-hwan manages a detective agency. The plot gets complicated when he starts to catch feelings for Joo-eun without having any knowledge about her private life.
---
9. Graceful Friends (2020) 
---

Image credit: JTBC
Main Cast: 
Yoo Joon-sang as Ahn Goong-chul

Song Yoon-ah as Nam Jung-hae

Bae Soo-bin as Jung Jae-hoon

Han Da-gam as Baek Hae-sook

Kim Sung-oh as Jo Hyung-woo

Kim Hye-eun as Kang Kyung-ja
Graceful Friends follows a group of middle-aged couples. Goong-chul is married to Jung-hae, and they are the living embodiment of a perfect couple. However, their relationship drastically changes following the murder of a golf coach. 
To make matters worse, the murder parallels another fatal incident that involved Goong-chul and his friends two decades ago.
---
10. Live (2018) 
---

Image credit: tvN
Main Cast: 
Jung Yu-mi as Han Jung-oh

Lee Kwang-soo as Yeom Sang-soo
Live focuses on Jung-oh and Sang-soo, two police officers who work to the best of their abilities to uphold integrity and serve justice.
Jung-oh comes from a broken family, but she doesn't let her background pull her down. She knows how to stand her ground and isn't afraid of going against male chauvinism within the police force.
Sang-soo is a simple and humble police officer, but things are often not in his favour as he gets caught up in a dispute with his superior. As Jung-oh and Sang-soo work together, they encounter and solve cases that are beyond the ordinary. 
---
11. Vagabond (2019)
---

Image credit: SBS
Main Cast: 
Lee Seung-gi as Cha Dal-geon

Bae Suzy as Go Hae-ri / Elsa

Shin Sung-rok as Gi Tae-ung
Vagabond revolves around the main characters Dal-geon and Hae-ri. Dal-geon raises his nephew following his brother's death. One day, his beloved nephew dies in a plane crash en route to Morocco from Incheon. This incident causes Dal-geon's life to crumble into pieces. 
Hae-ri works as an undercover agent at the Korean embassy located in Morocco. Heartbroken by his nephew's death, Dal-geon turns to Hae-ri for help. They join hands to unfold the hidden truth behind the plane crash, and find out who is accountable for the unfortunate death of his nephew. 
---
12. Stranger (2017) 
---

Image credit: tvN
Main Cast:
Jo Seung-woo as Hwang Shi-mok

Bae Doo-na as Han Yeo-jin
On the surface, Hwang Shi-mok comes across as a cold and aloof prosecutor due to the brain surgery he had as a child. Although he is unexpressive, he is a competent prosecutor who lives by the book.
Despite his years of experience as a prosecutor, he is now faced with a mind-boggling murder case that marks his first encounter with lieutenant Han Yeo-jin. They work hand in hand to investigate the serial murder case and find out who the culprit is.
---
Korean crime dramas that will keep you in suspense 
---
These 12 crime dramas are densely packed with suspenseful and exasperating scenes, but the plots aren't over the top. Instead, these dramas will make you see things not just from the protagonists' point of view, but also from the criminals' and victims' shoes and give you an insight into the complexity of human nature. 
Also check out:
---
Cover image adapted from: Netflix, JTBC, tvN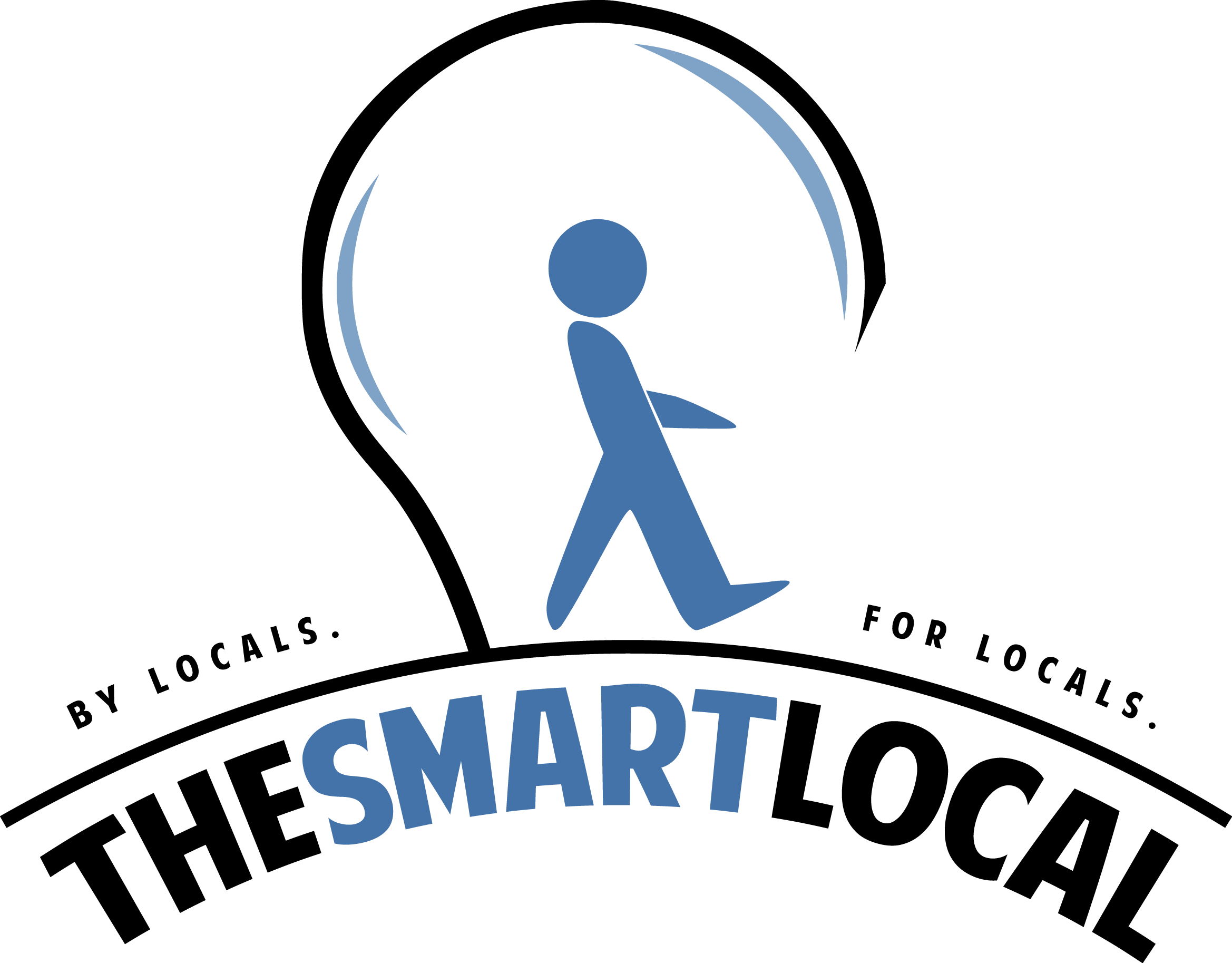 Drop us your email so you won't miss the latest news.