Art Monster
---
Seoul's bars are known for taking distinctive concepts to the next level with their elaborate decor. Art Monster is a bar that does exactly that, bringing the liveliness and dynamism of Hong Kong's streets to Gangnam.
---
Hong Kong street aesthetics
---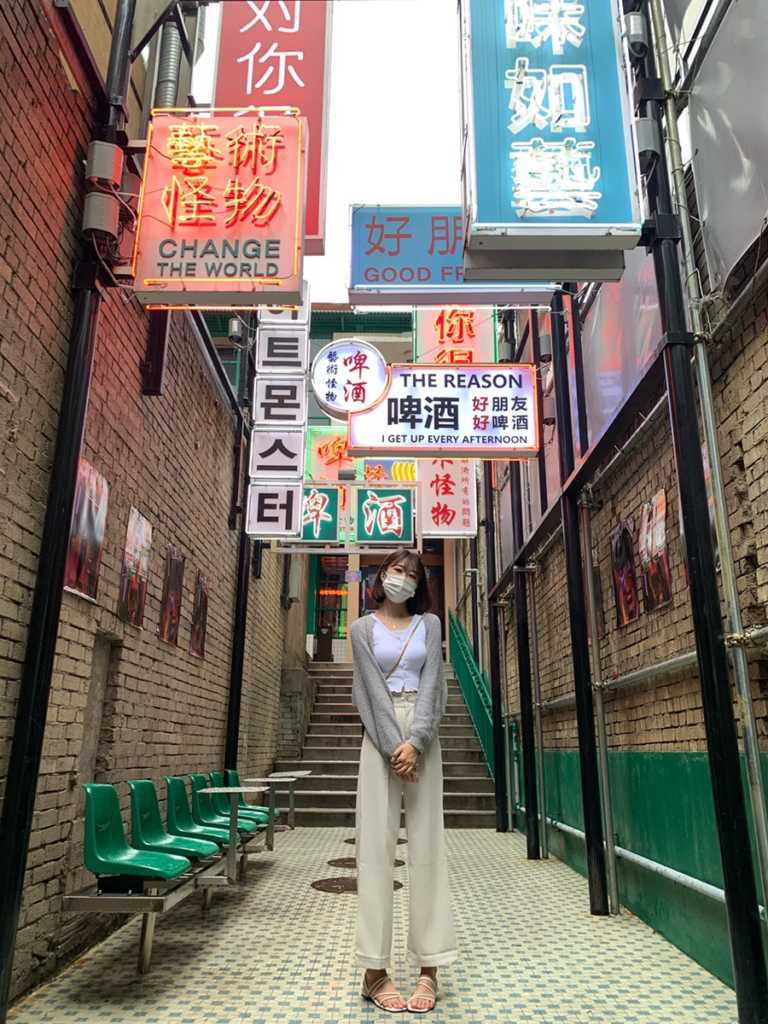 Image credit: 호니
The entrance of the bar is adorned with signboards inspired by the streets of Hong Kong. The flashy neon signs are eye-catching even when it's bright out, making for a good photo spot any time of the day.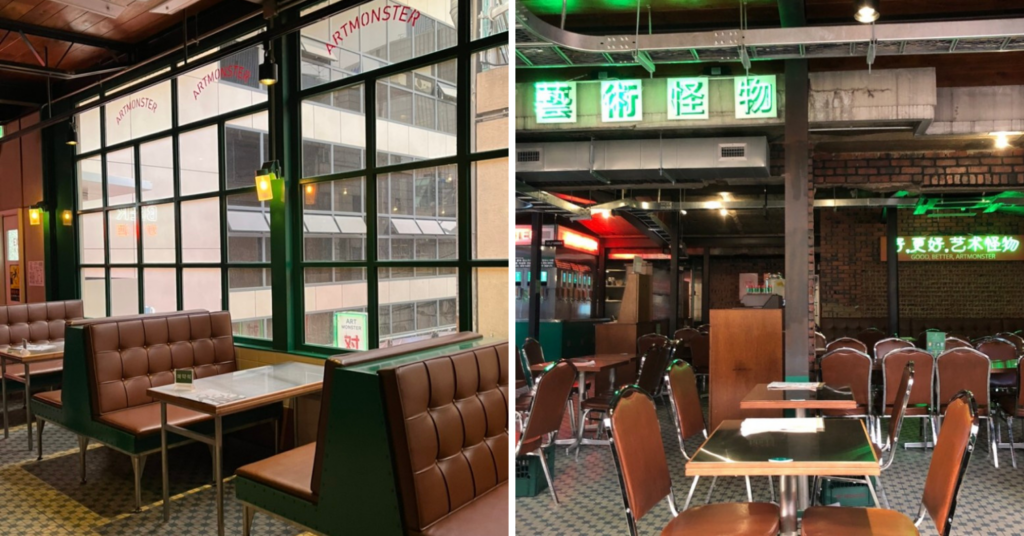 Image adapted from: 회사원미니찡, Clara
The interior of the bar is also reminiscent of Hong Kong restaurants. With its earthy tones and retro furniture, the bar has a vintage and cosy feel to it that reflects the city's unique vibe.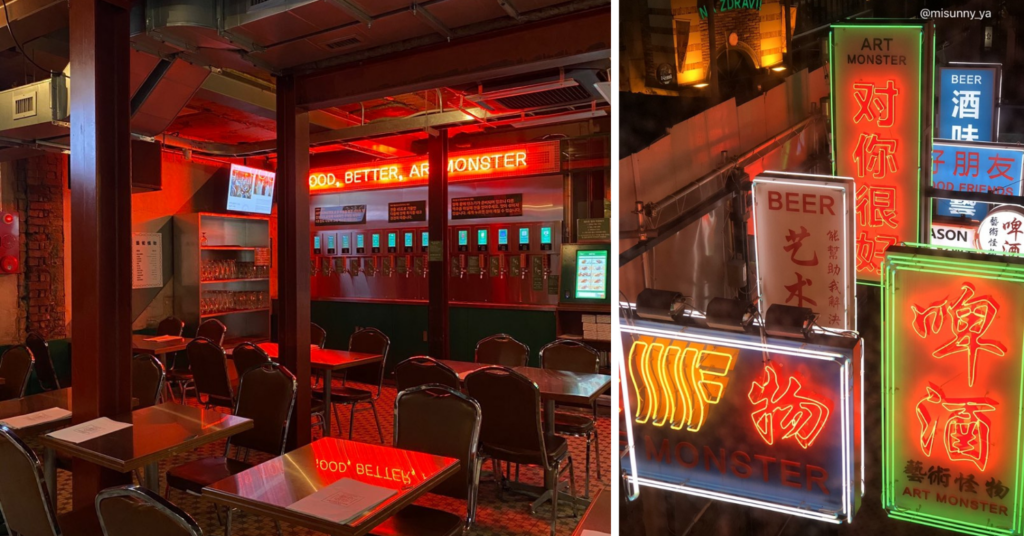 Image adapted from: 연쭈, misunnyya
The spacious interior takes on a new aesthetic at night, with the neon signs lighting up the bar in bold colours. The vibrancy of the space evokes the street-side dining culture of Hong Kong, creating a lively and upbeat atmosphere.
---
Appeared on Hangout With Yoo
---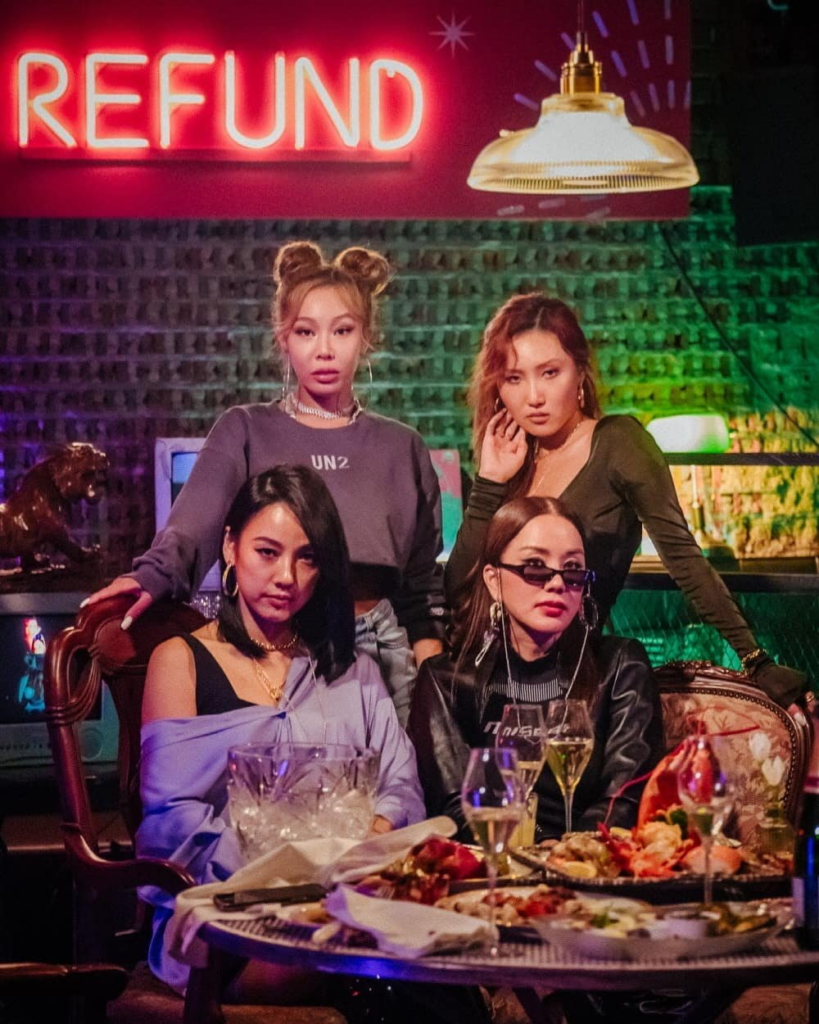 Refund Sisters.
Image credit: MBC
The bar has also appeared on Hangout With Yoo, a variety show hosted by beloved MC Yoo Jae Suk. The spot was featured in Episode 56, where supergroup Refund Sisters met for the first time.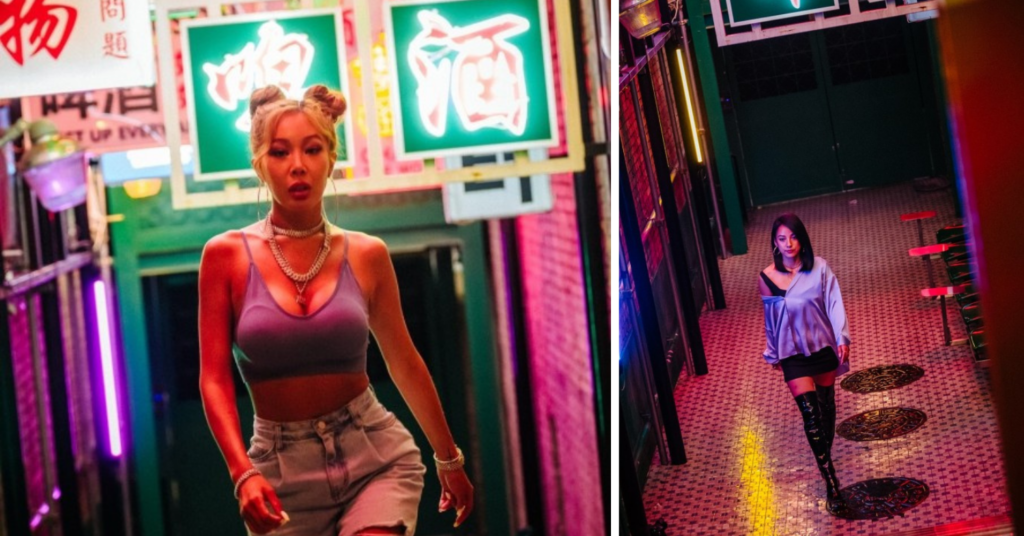 Jessi and Lee Hyori at Art Monster's entrance.
Image adapted from: MBC, MBC
The neon signboards are sighted during the iconic walk-ins by the singers, and the introductory segment is also held there. When you visit the place, you'll notice mini posters of the singers displayed on the walls. Don't miss out on getting your replica shot for the gram!
---
Assortment of finger foods
---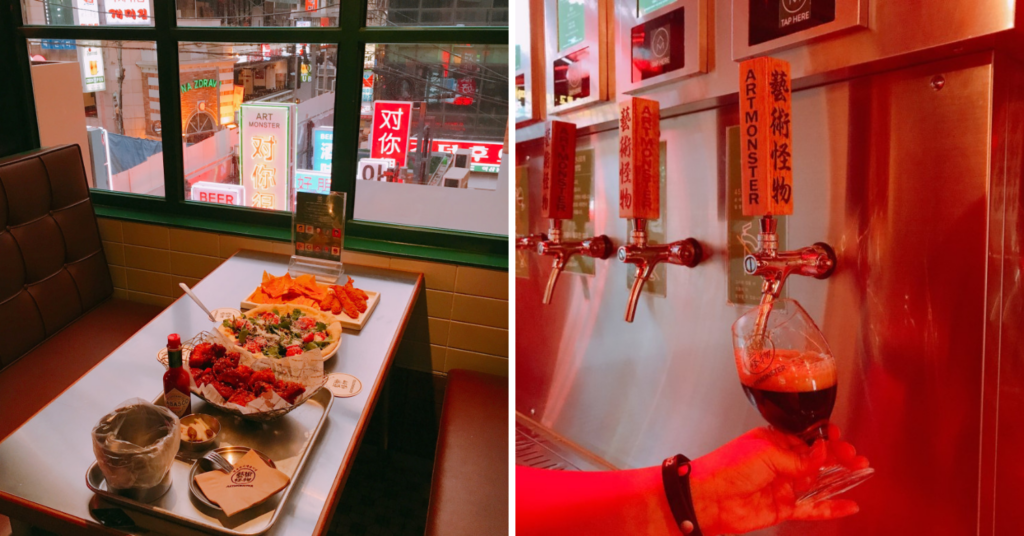 Image adapted from: 카레보이, 카레보이
Art Monster is known for their selection of craft beers, from American IPAs to German lagers. These start at a price of KRW190 (~USD0.14) for every 10ml, so you can try various types by helping yourself to the taps located in the centre of the bar.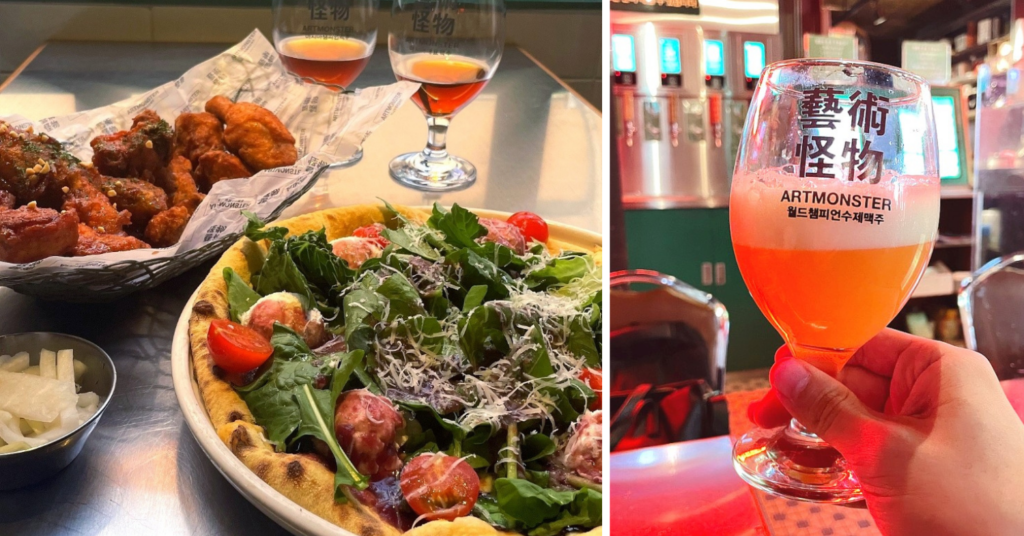 Image adapted from: 코코, 흰둥이의 먹비게이션
The ordering process is fairly simple – you'll be given a bracelet to log your orders, so you can pay for everything after your meal. The bar also has drinking manuals for diners, with recommendations for best beer pairings and information about the different taste profiles of each beer.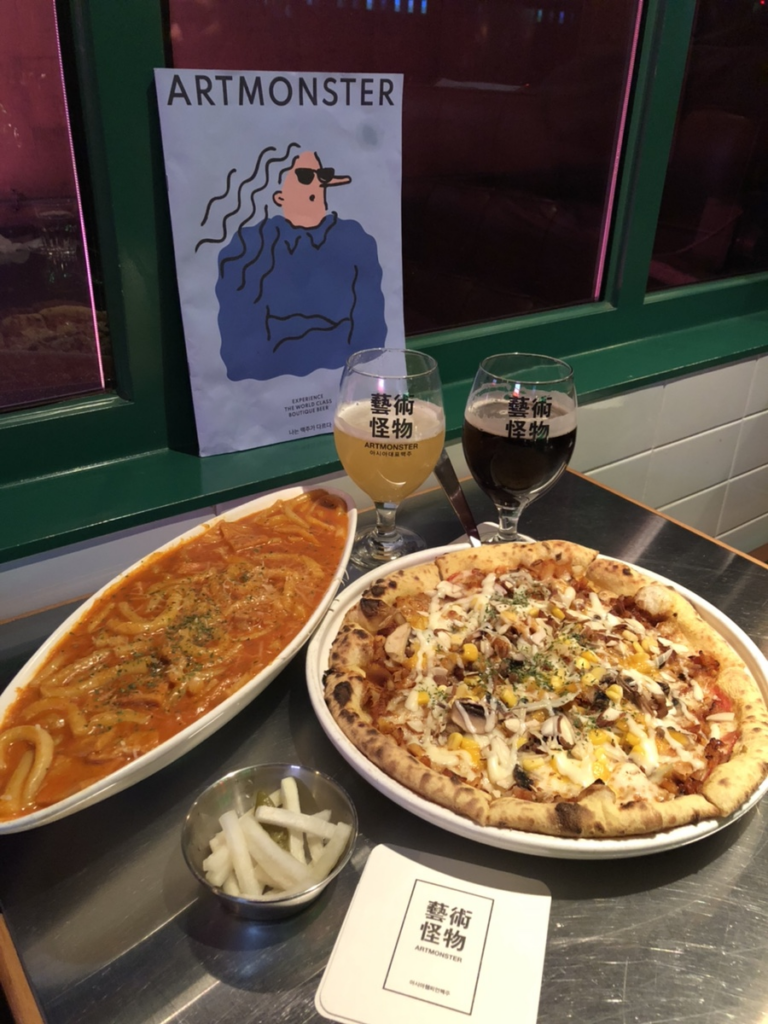 Image credit: 킴아
Art Monster serves an extensive menu of Korean and American cuisines. Try their Truffle Gorgonzola Pizza (KRW15,900, ~USD12.05), which has a complex and rich flavour profile and is both decadent and indulgent. If you're in the mood for a lighter bar snack, get the Sokcho Dried Pollack (KRW16,000, ~USD12.12) which is a chewy and savoury accompaniment to the alcohol.
---
Getting to Art Monster
---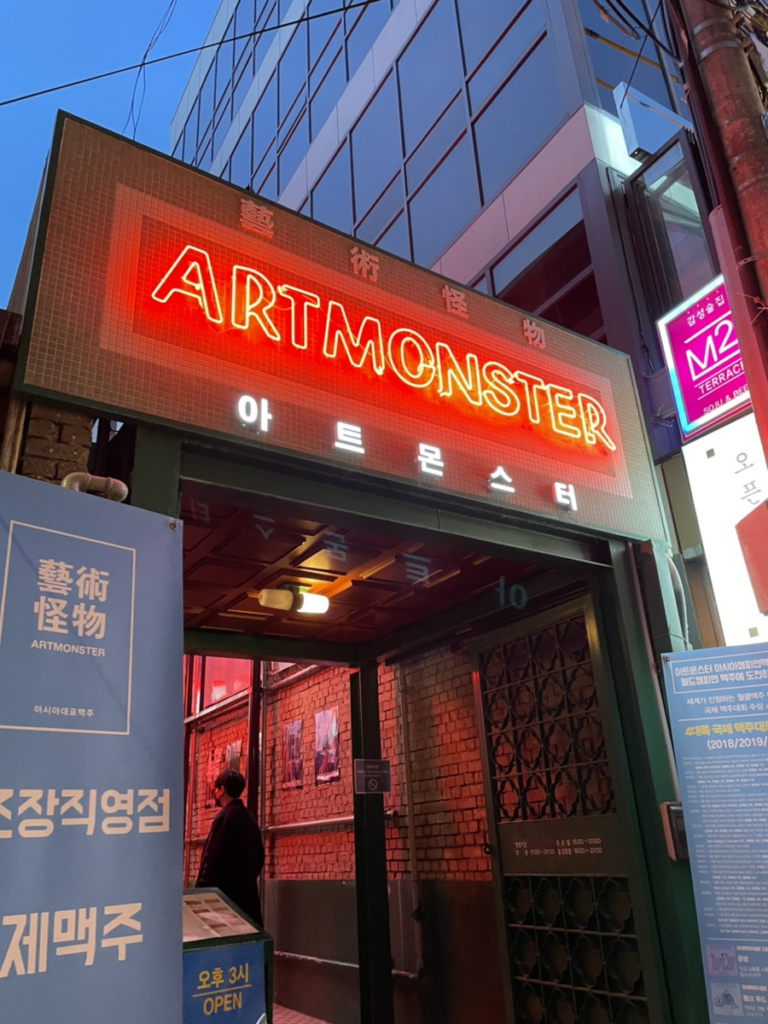 Image adapted from: 리디아
Art Monster is conveniently located near Gangnam Station, making it easily accessible for a fun hangout spot.
How to get there:
Take

Subway Line 2

and alight at

Gangnam Station

.

Leave via

Exit 11

.

Walk for

7 minutes

, and you'll arrive at

Art Monster

.
Address: 28-3 Teheran-ro 1-gil Yeoksam-dong, Gangnam-gu, Seoul
Opening hours: 5pm-1am, Daily
Contact: 0507-1336-6110 | Art Monster Instagram
Also check out:
---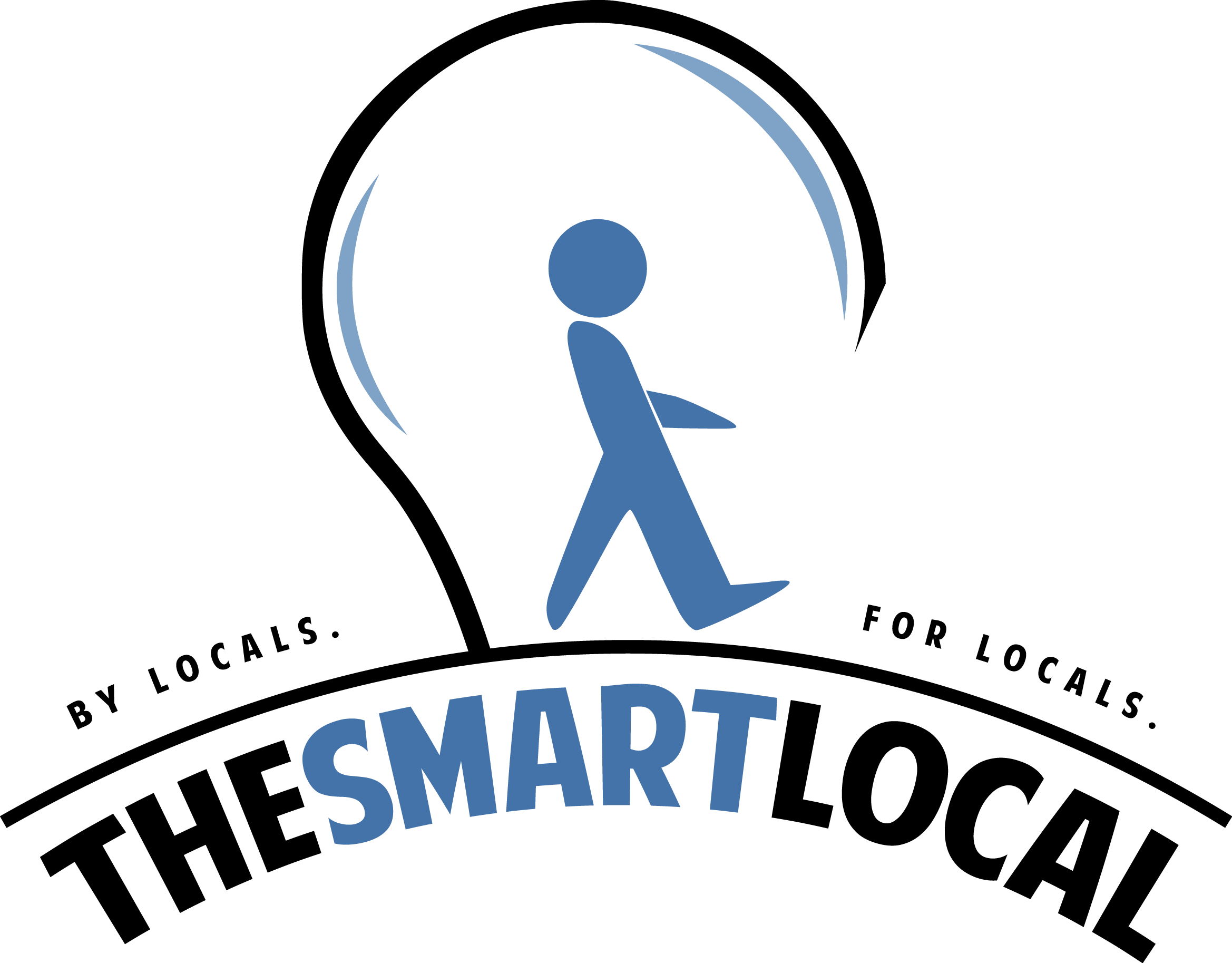 Drop us your email so you won't miss the latest news.