Historical Korean dramas 
---
Joseon Exorcist, a fictional horror drama set in the Joseon dynasty, received heavy backlash in 2021 for historical inaccuracies and the presence of Chinese influence. SBS had no choice but to cancel it only after 2 episodes – a drastic move that shocked international viewers. For peace of mind, here are 28 historical Korean dramas that have withstood the test of time, and you can binge-watch them sans interruption.
---
1. The Queen's Umbrella (2022)
---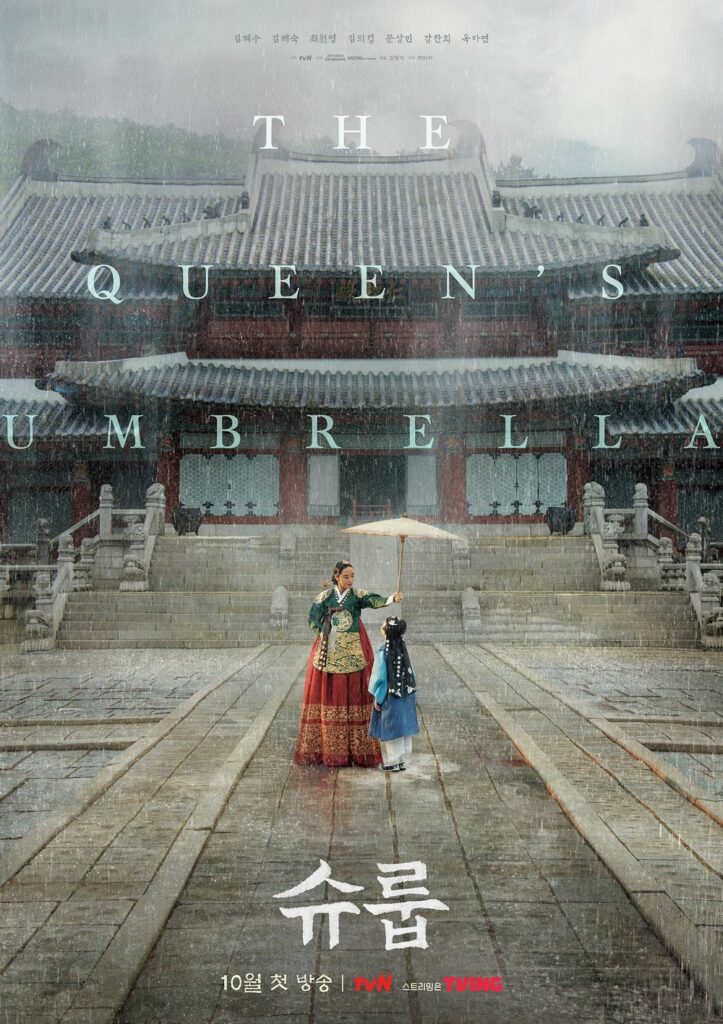 Image credit: tvN
Main Cast:
Kim Hye Soo as Queen Im Hwa Ryeong

Kim Hae Sook as Queen Dowager

Choi Won Young as King Lee Ho

Kim Eui Sung as Hwang Won Hyeong
Set in the Joseon Dynasty, The Queen's Umbrella follows the lives of Queen Im Hwa Ryeong and her 3 sons in the royal palace. 
Queen Im Hwa Ryeong is determined to make 1 of her sons the next King of Joseon, but she doesn't have it easy as her children maintain a cavalier attitude towards their futures. To make matters worse, she has to keep her competitors in check for fear that they might seize the throne.
---
2. The King's Affection (2021) 
---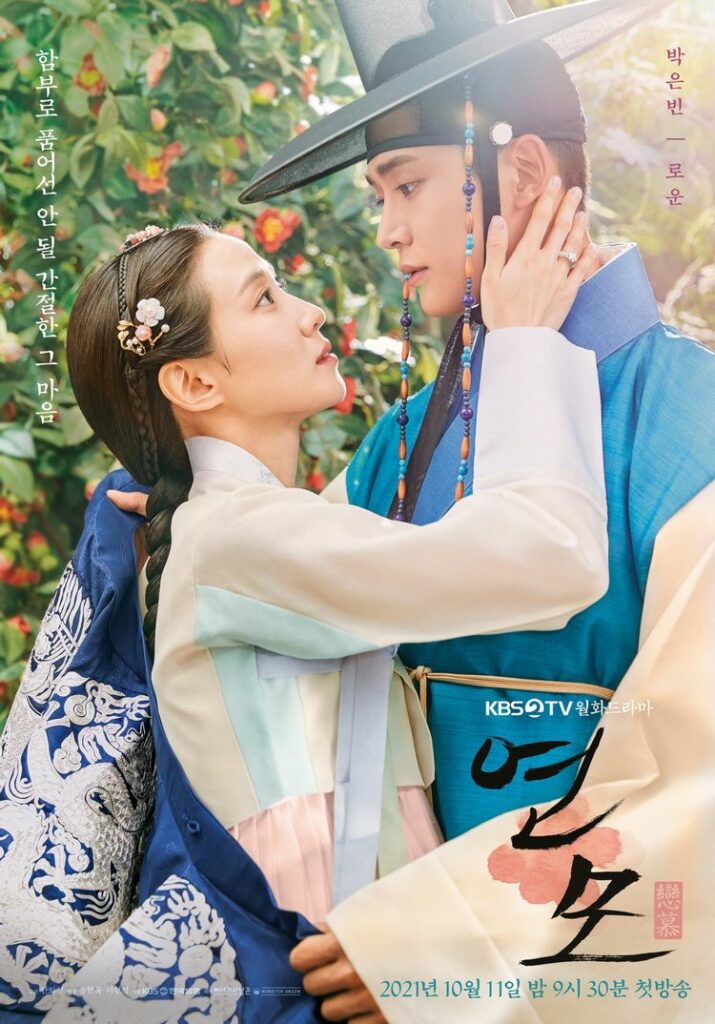 Image credit: KBS
Main Cast:
Park Eun Bin as Lee Hwi

Ro Woon as Jung Ji Woon

Nam Yoon Su as Lee Hyun

Choi Byung Chan as Kim Ga On

Bae Yoon Kyung as Shin So Eun
In the world of The King's Affection, twins are associated with negative elements such as curses and destruction. When the Crown Prince finds out that his wife is carrying twins – a girl and a boy – he makes it clear that only the twin boy should be spared. 
No mother could bear the sight of her baby dying in her own hands, and so the Crown Prince's wife comes up with another plan behind her husband's back: she saves her daughter and keeps her away from the royal palace.
However, when the twin boy soon loses his life due to an illness, the twin girl steps in discreetly to take over her brother's position. 
---
3. The Red Sleeve (2021) 
---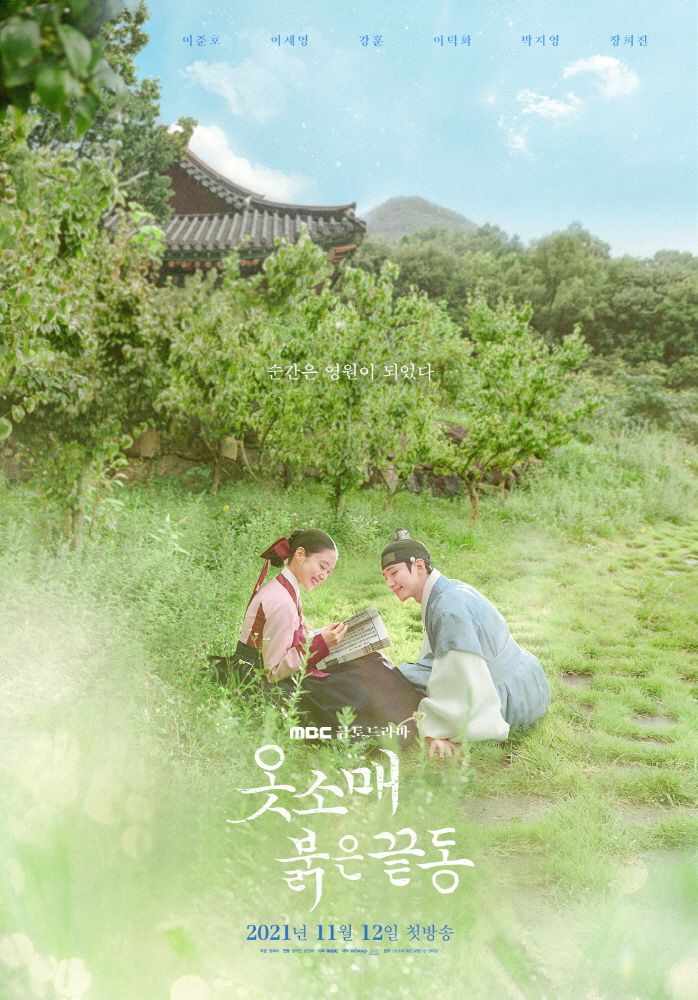 Image credit: MBC 
Main Cast:
Lee Jun Ho as King Jeong Jo / Yi San 

Lee Se Young as Sung Deok Im

Kang Hoon as Hong Deok Ro
The Red Sleeve follows the highs and lows of King Jeong Jo and his concubine, Sung Deok Im. Formerly known as Prince Yi San, he unexpectedly becomes the King due to his father's sudden death.
King Jeong Jo falls in love with Deok Im, but she's hesitant about accepting his feelings as she knows that the role of a concubine comes with its challenges. More importantly, she will have to deal with more restrictions than rewards if she agrees to become his concubine.
---
4. Lovers of the Red Sky (2021) 
---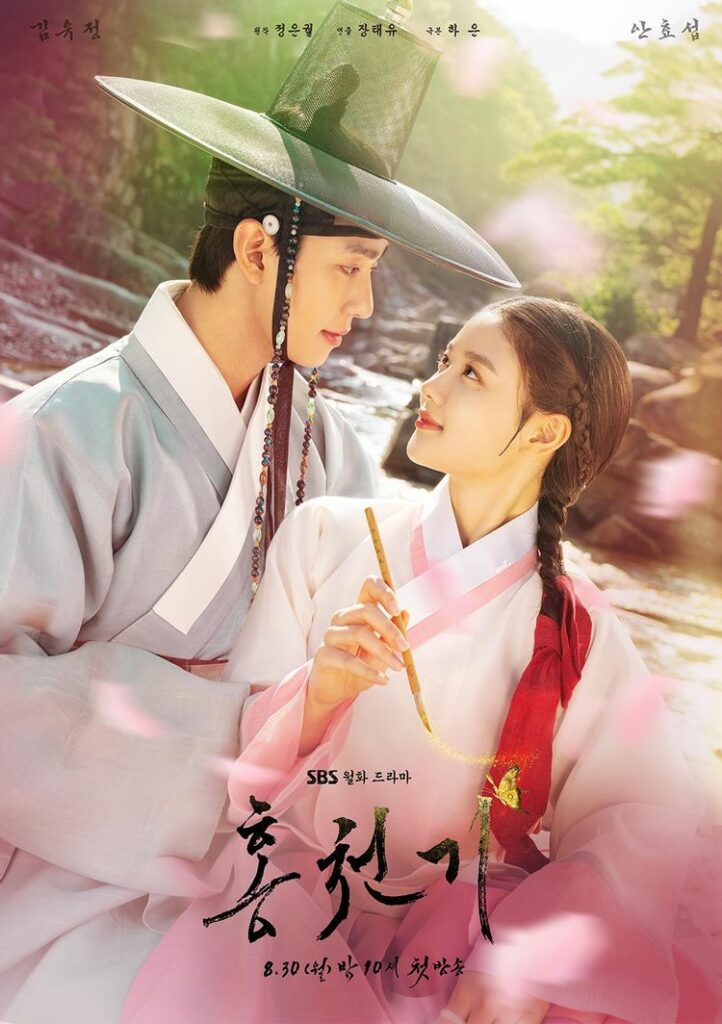 Image credit: SBS 
Main Cast: 
Kim Yoo Jung as Hong Chun Gi

Ahn Hyo Seop as Ha Ram

Gong Myung as Prince Yang Myung / Yi Yul

Kwak Si Yang as Prince Joo Hyang / Yi Hu
Set in the Joseon Dynasty, Lovers of the Red Sky shares the story of a pair of star-crossed lovers with completely different fates.
Hong Chun Gi was born blind, but as she grows up, she regains her sight without a valid medical explanation. Gifted in painting, she attends the most prestigious arts school and pursues her dream of becoming a painter. 
Conversely, Ha Ram loses his sight following an accident. Though he can no longer see in literal terms, he possesses a special gift: he receives visions that no one can.
---
5. Secret Royal Inspector & Joy (2021)
---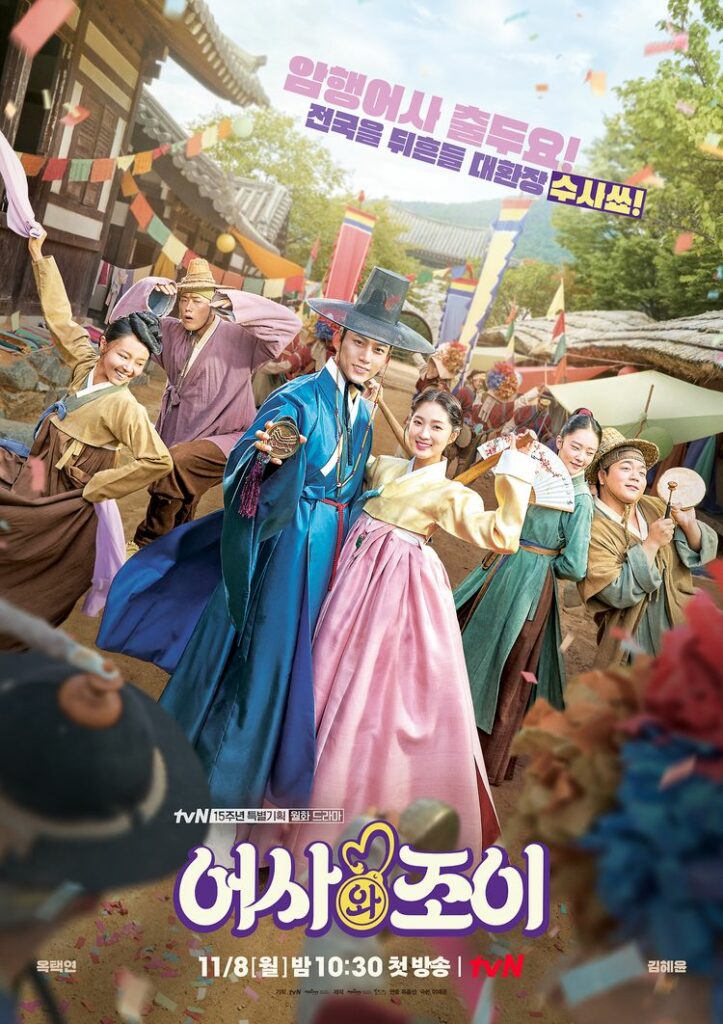 Image credit: tvN
Main Cast:
Ok Taec Yeon as Ra Yi Eon

Kim Hye Yoon as Kim Jo Yi

Lee Jae Kyoon as Park Tae Seo
Secret Royal Inspector & Joy follows the exciting journey of Ra Yi Eon and Kim Jo Yi, who are determined to uncover the dark secrets of those in power. 
Yi Eon is a secret royal inspector who is tasked with classified missions, while Jo Yi goes against a system that prohibits wives from divorcing their husbands. As her husband's gambling habits get out of hand, Jo Yi sets her mind to leave him for good.
---
6. Mr. Queen (2020)
---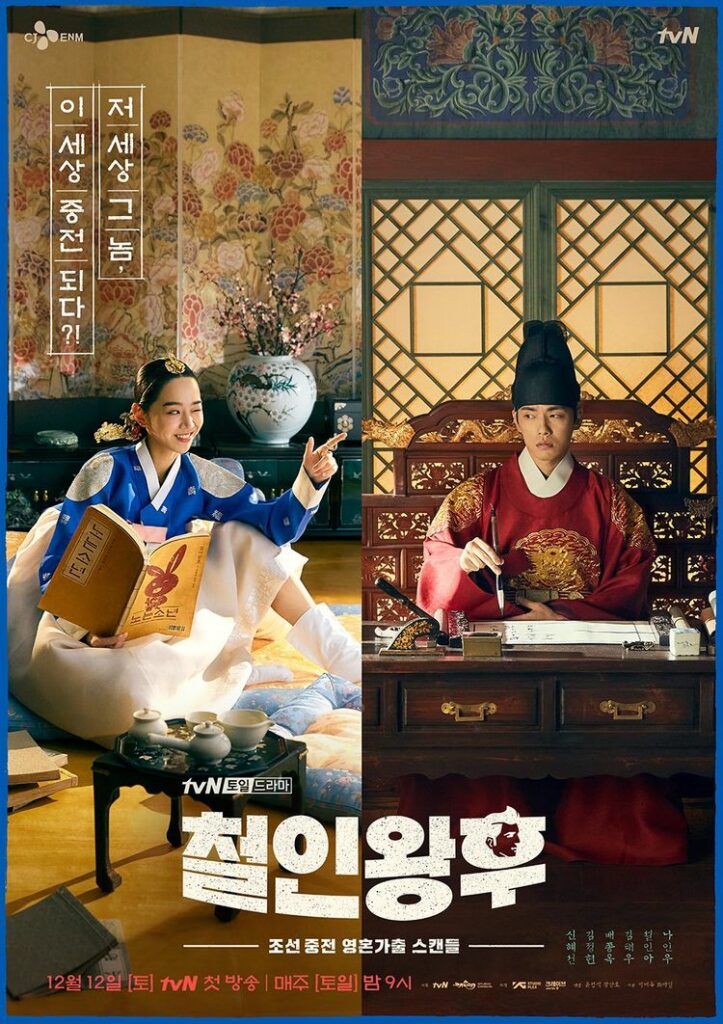 Image credit: tvN 
Main Cast: 
Shin Hye Sun as im Kim So Yong / Jang Bong Hwan

Kim Jung Hyun as King Cheol Jong
Mr. Queen focuses on the paradox of Jang Bong Hwan's life – one day, he's a chef in the Blue House, and the next, he's a Queen in the Joseon Dynasty.
Queen So Yong (A.K.A Jang Bong Hwan) sees that Cheol Jong, the current King, is a warm and placid man. However, Queen Sun Won, the wife of the late King, belittles him as she deems him inferior. 
How will Queen So Yong play a part in the tangled and messy royal relations?  
---
7. Rookie Historian Goo Hae Ryung (2019) 
---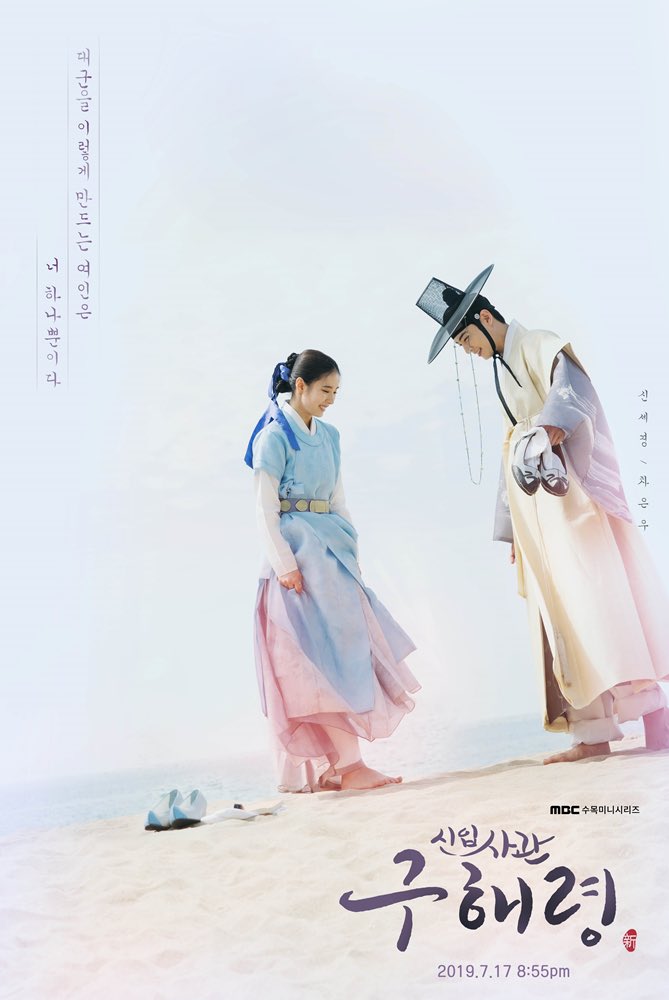 Image credit: MBC 
Main Cast:
Shin Se Kyung as Goo Hae Ryung 

Cha Eun Woo as Prince Yi Rim
Set in the 19th century, Rookie Historian Goo Hae Ryung tells the tale of the titular protagonist, who's an ambitious doer. She dreams of becoming a historian despite the lack of opportunities for women to take on such a role in her time.
While Hae Ryung fights the inalterable Confucian system, she encounters Prince Yi Rim. At first blush, he seems like a has-it-all with power, status, and intelligence. But beneath the surface, he has a secret that only Hae Ryung becomes privy to.
---
8. The Crowned Clown (2019)
---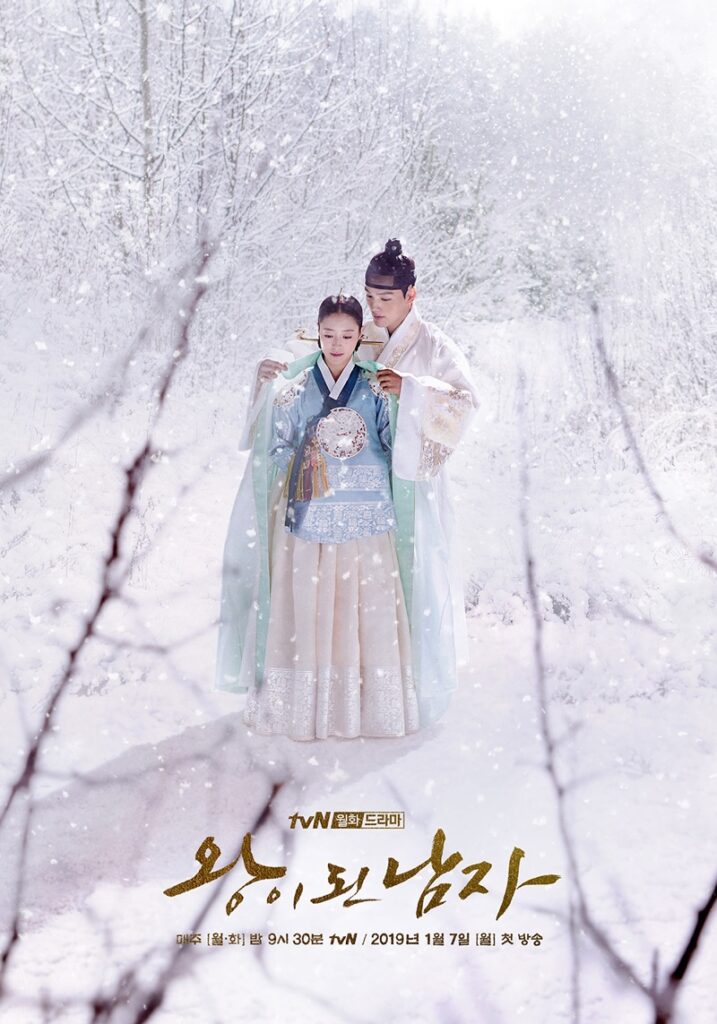 Image credit: tvN
Main Cast:
Yeo Jin Goo as Ha Sun / King Lee Heon

Lee Se Young as Queen Yoo So Woon

Kim Sang Kyung as Lee Gyu
Ha Sun, a clown, takes the place of King Lee Heon in the midst of protests and a power struggle. As a clown, he often plays the part of King Lee Heon because they look similar. Now that he is posing as the King, he has to learn how to behave like one so that others don't find out that he's a fake. Unfortunately, he starts to fall in love with Queen Yoo So Woon, who is already married to the King.
The Crowned Clown is an intense drama about forbidden love and politics. The royal characters are loosely based on real-life historical figures. Prince Gwanghae, who was named Lee Heon at birth, became King but was deposed in a coup. Princess Mun Seong, who became Queen Yoo after marrying the King, was exiled together with him after the coup.
---
9. Flower Crew: Joseon Marriage Agency (2019)
---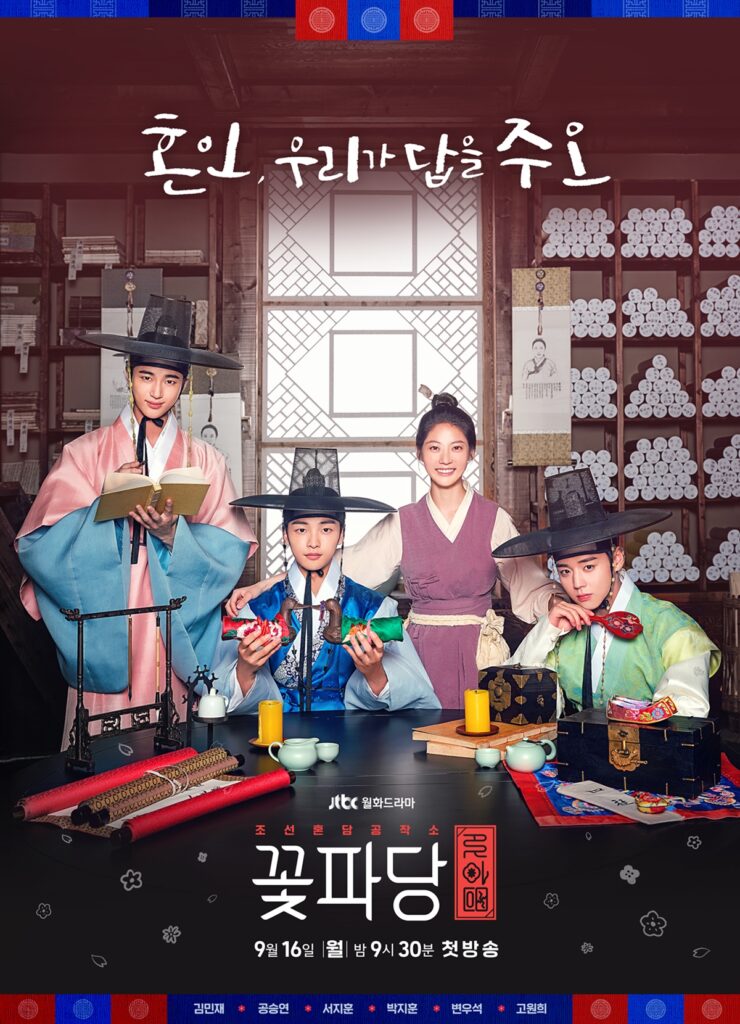 Image credit: JTBC
Main Cast:
Kim Min Jae as Ma Hoon

Seo Ji Hoon as Lee Soo / Kim Soo

Byeon Woo Seok as Do Joon

Gong Seung Yeon as Gae Ddong / Yoon Su Yeon
Joseon's top marriage agency, Flower Crew, consists of 3 good-looking men: Ma Hoon, Do Joon, and Young Soo. One day, Lee Soo, the son of a blacksmith, approaches the Flower Crew to help him marry Gae Ddong. 
In a twist of events, Lee Soo doesn't show up for his wedding because he unexpectedly becomes King. 
Lee Soo is trying to adjust to his new royal life but hasn't given up on marrying Gae Ddong. Once again, he employs the help of Flower Crew to help Gae Ddong become a noblewoman so that he can marry her. This proves to be a difficult task because Gae Ddong has a personality that's nothing like a noblewoman.
---
10. The Tale of Nokdu (2019)
---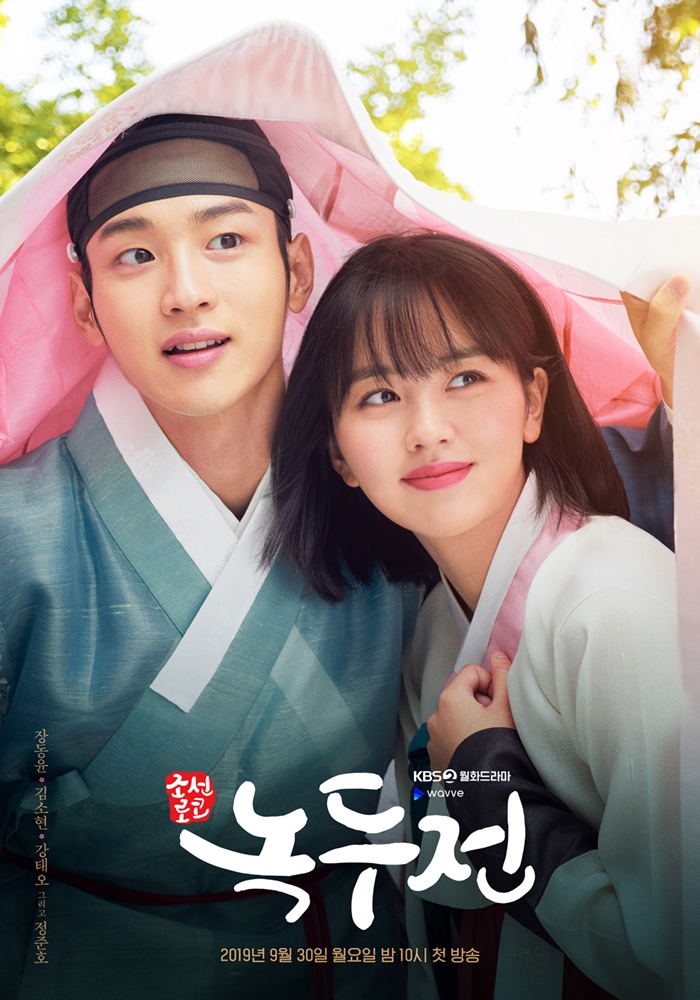 Image credit: KBS2
Main Cast:
Jang Dong Yoon as Jeon Nokdu / Lady Kim Nok Soon / Yeon Soo

Kim So Hyun as Dong Dong Joo

Kang Tae Oh as Prince Cha Yool Mu
Jeon Nokdu has never been to the capital because his father forbids him to leave the island that they live on. But one day, they are suddenly attacked by female assassins, which leads to Nokdu chasing one of them to the capital. 
He comes across Dong Dong Joo, who is about to shoot the King, but he stops her in time. Meanwhile, the assassin leads him to a widow village and he decides to disguise himself as a woman to find out why his family was attacked.
He meets Don Joo again, who happens to be training to become a gisaeng in the widow village. A friendship blossoms between them, but Dong Joo is unaware that Nokdu, whom she knows as Kim Nok Soon, is a male.
Prince Cha Yool Mu is lightly based on the historical figure Grand Prince Neung Yang, who became King Injo of Joseon. In the drama, he is involved in a love triangle with Nokdu and Dong Joo – this part is fictional.
---
11. Haechi (2019)
---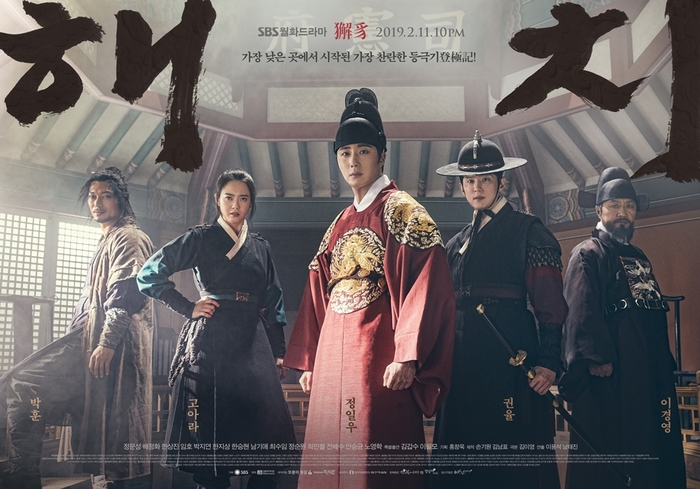 Image credit: SBS
Main Cast:
Jung Il Woo as Lee Geum / Prince Yeoning

Go Ah Ra as Chun Yeo Ji

Kwon Yool as Park Moon Soo

Park Hoon as Dal Moon
The plot is centred on Lee Geun, also known as Prince Yeoning, and his journey to claiming the throne as King Yeongjo of Joseon. He works together with Cha Yeo Ji, Park Moon Soo, and Dal Moon.
Yeo Ji is one of the best investigators at the Saheonbu, an inspectors office. Moon Su is an aspiring public officer who genuinely strives to help others, but he isn't very bright. Dal Moon is a master of martial arts.
Haechi is a drama based lightly on real-life historical figure King Yeongjo, who was well-known for his generosity and kindness. He was one of the few kings who were willing to step out of the palace and interact with commoners. However, before his reign, there were issues regarding his low-born status despite being a Prince.
The title of the drama, Haechi, refers to a mythical creature that ensures that justice prevails.
---
12. Mr. Sunshine (2018) 
---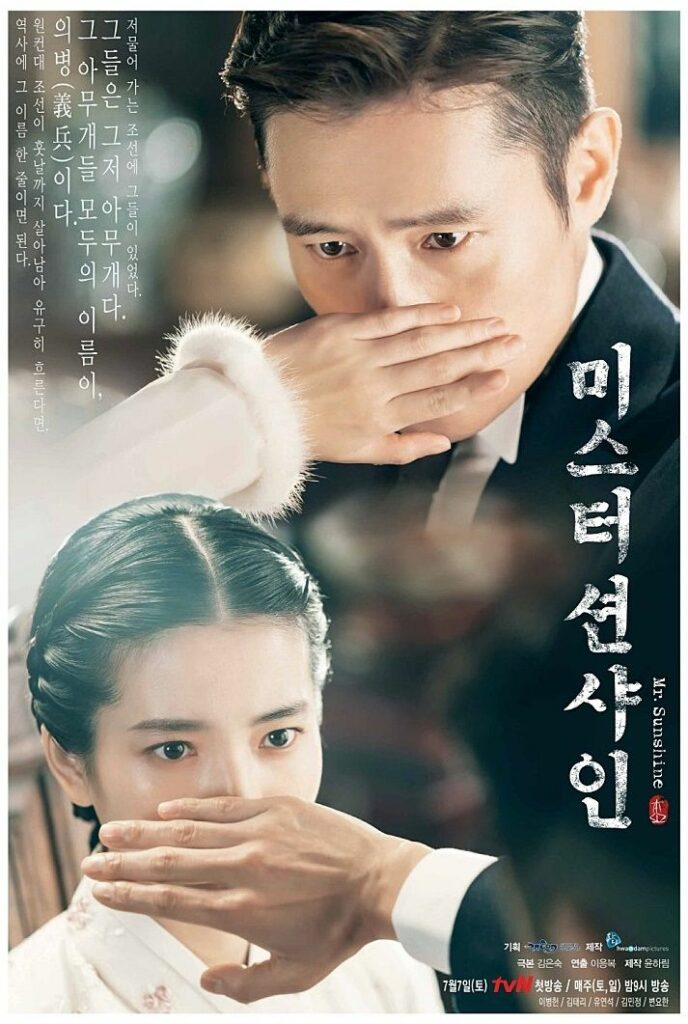 Image credit: tvN 
Main Cast:
Lee Byung Hun as Choi Yoo Jin / Eugene Choi

Kim Tae Ri as Go Ae Sin

Yoo Yeon Seok as Gu Dong Mae / Ishida Sho

Byun Yo Han as Kim Hui Seong

Kim Min Jung as Kudo Hina / Lee Yang Hwa
Garnering a high viewership rating of 18.1%, Mr. Sunshine is one of Kim Tae Ri's most well-known works to date.
The drama is set during the 1871 United States expedition to Korea, and it follows the protagonist Choi Yoo Jin, a poverty-stricken individual born into a house of servants. During the expedition, Yoo Jin is sent to the US, and he grows up to become a marine officer.
After he reaches adulthood, Yoo Jin returns to Korea. There, he falls head over heels with Go Ae Sin, an affluent aristocrat's daughter. 
---
13. 100 Days My Prince (2018)
---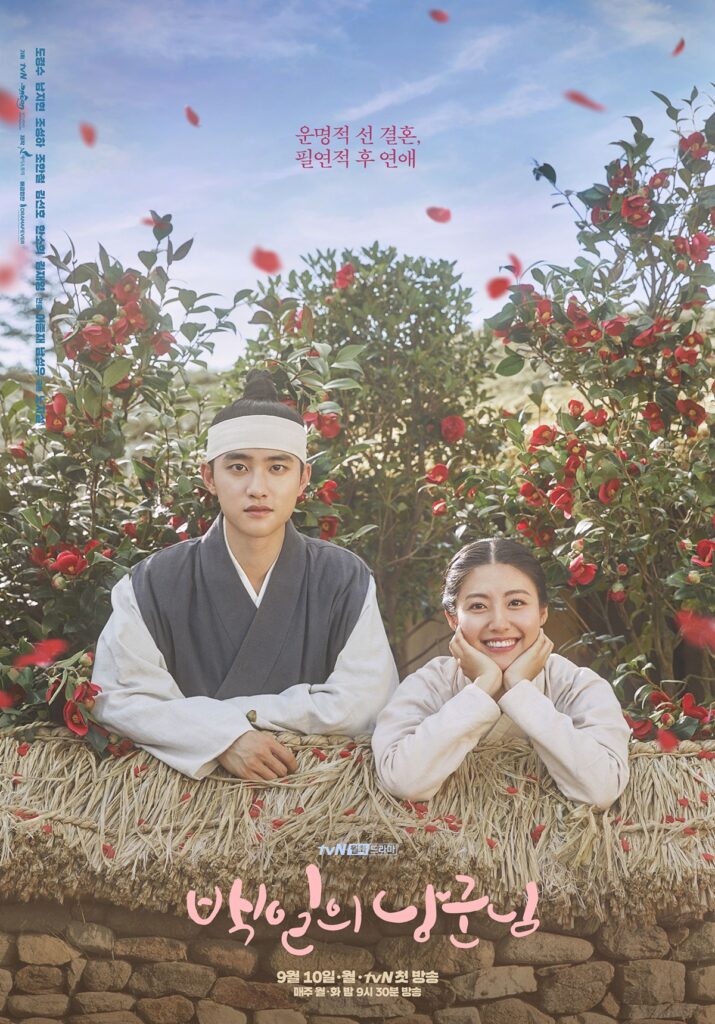 Image credit: tvN
Main Cast:
Do Kyung Soo as Crown Prince Lee Yul 

Nam Ji Hyun as Hong Shim / Yoon Yi Seo

Kim Seon Ho as Jung Jae Yoon
Prince Lee Yul meets Yoon Yi Seo for the first time while playing with commoner children from the village. He starts to have a crush on her because of her strong and kind character.
Lee Yul's father, the King's brother, overthrows the King and murders his subjects, including Yi Seo's father. But before his murder, Yi Seo's father manages to instruct his son, Seok Ha, to make sure Yi Seo is taken away to safety. She finds refuge in Sungjoo Village and grows up there with an adoptive father under a new name, Hong Shim.
Lee Yul, who is now the Crown Prince, grew up unhappy because he knows that his father had staged the assassination of the previous King. Later, he manages to escape from an assasination attempt and is found injured by Hong Shim's adoptive father.
What follows after is 100 days of comical situations as Lee Yul tries to adapt to life as a commoner. Although he lost his memories when he got injured, he still behaves like royalty and his mannerisms are very much out of place. To complicate matters, Lee Yul and Hong Shim get married without knowing each other's true identity because of the pressure she faces to get married quickly.
---
14. The Emperor: Owner of the Mask (2017)
---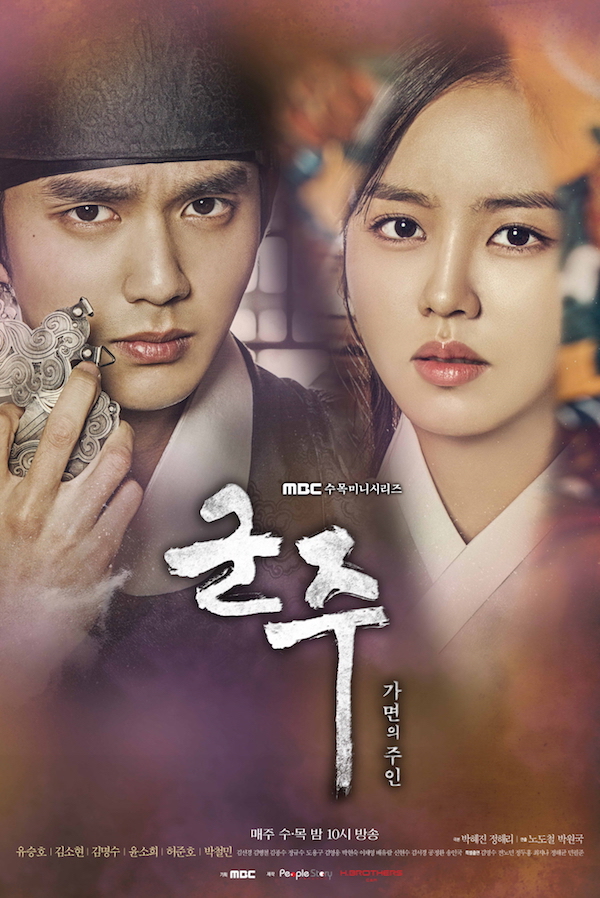 Image credit: MBC
Main Cast:
Yoo Seung Ho as Crown Prince Lee Sun

Kim So Hyun as Han Ga Eun

Kim Myung Soo as Commoner Lee Sun

Yoon So Hee as Kim Hwa Geon
Crown Prince Lee Sun has worn a mask ever since he was born in order to protect him from a dangerous secret society named Pyungsoo-hwe, which can be translated as "Pyungsoo Group". 
One day, Lee Sun slips away from the palace to uncover the truth and find out why he always needs to have his mask on. On the way, he befriends Han Ga Eun and a commoner with the same name as him, Lee Sun. When the King, his father, is assassinated, Lee Sun realises that he needs to reclaim the throne from the imposter King, who has been placed on the throne by the Pyungsoo-hwe. 
The Emperor: Owner of the Mask is a romance drama that deals with a lot of politics and scheming. It is a fictional historical drama as the characters do not exist in reality.
---
15. Queen For 7 Days (2017)
---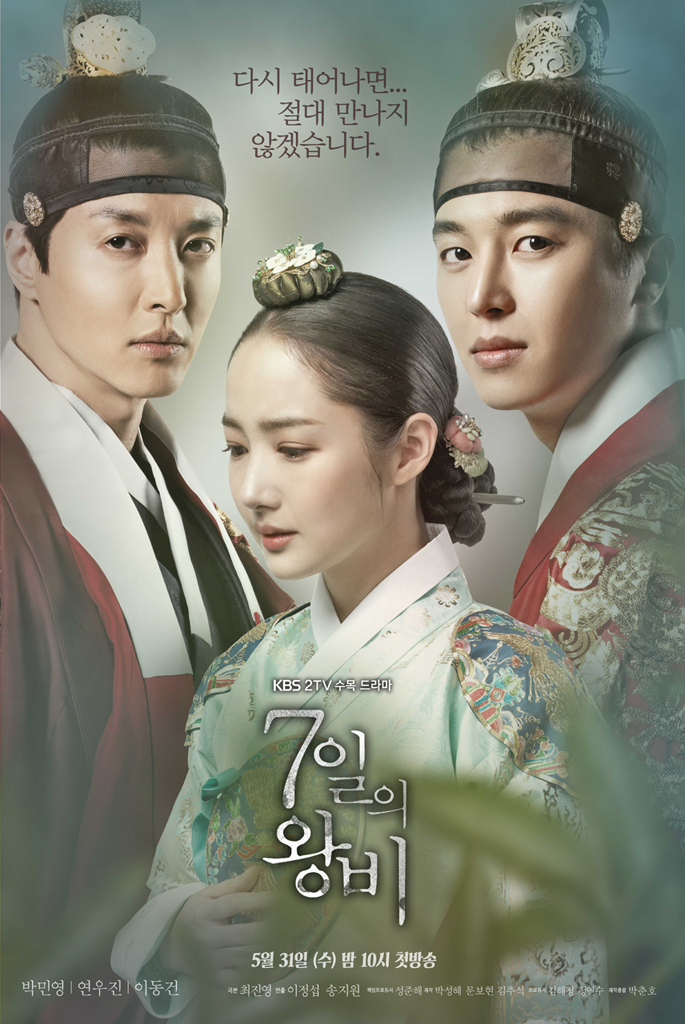 Image credit: KBS2
Main Cast:
Park Min Young as Shin Chae Kyung

Yeon Woo Jin as Lee Yeok / Prince Jinseong

Lee Dong Gun as Lee Yoong / King Yeonsan
Shin Chae Kyung, based on the real-life historical figure Queen Dan Kyeong, finds herself trapped in a love triangle with two royal brothers, Lee Yeok and Lee Yoong. Lee Yoong is the King and Lee Yeok is the Prince. Both brothers are deeply in love with Chae Kyung and are constantly at loggerheads with each other over the throne and their love interest.
In history, Queen Dan Kyeong was dethroned only after 7 days because of political conflicts. Lee Yoong is based on King Yeonsan and Lee Yeok is based on Prince Jinseong, who later became King Jungjong. The drama is about these three figures but isn't 100% historically correct. Still, we won't reveal who Queen Dan Kyeong married in reality, so there won't be potential spoilers.
---
16. My Sassy Girl (2017)
---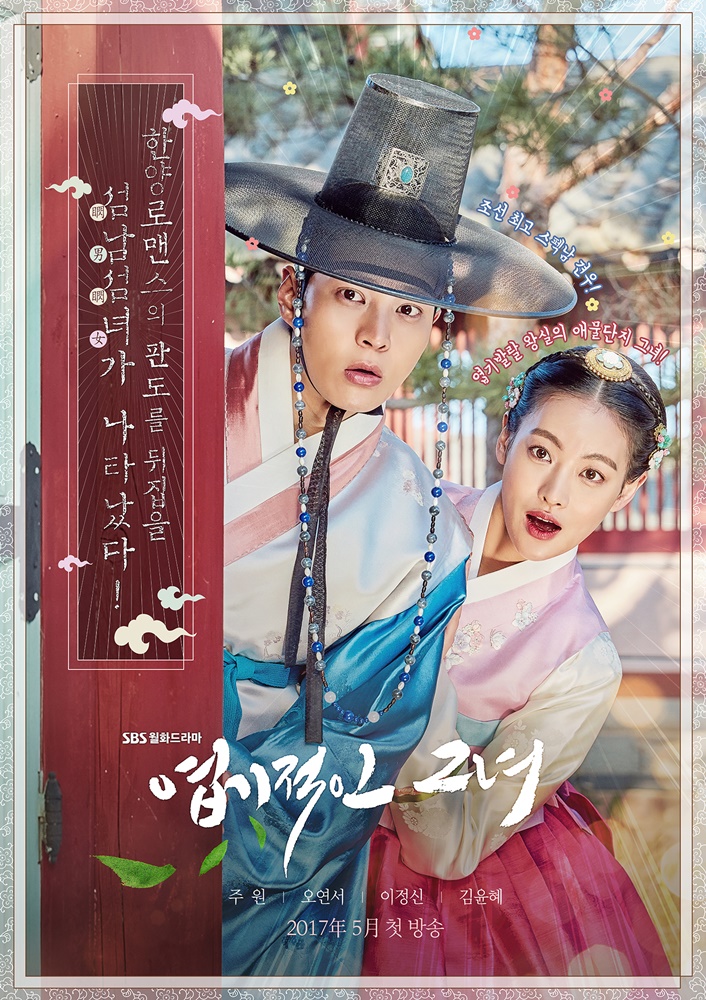 Image credit: SBS
Main Cast:
Joo Won as Gyun Woo

Oh Yeon Seo as Princess Hye Myeong

Lee Jung Shin as Kang Joon Young

Kim Yoon Hye as Jung Da Yeon
Gyun Woo is an exceptional scholar who's eager to share his knowledge by working for the royal family. He runs into Princess Hye Myeong, a troublemaker who doesn't behave like a "proper" princess. She is determined to know the truth behind her mother's dethronement and eventually drags Gyun Woo into her mission. Both of them fall in love over time.
Don't mistake this drama with the one released in 2001, starring Jun Ji Hyeon and Cha Tae Hyeon. Both dramas have the same name but have different storylines. 2017's My Sassy Girl was based loosely on 2001's My Sassy Girl, but in a historical setting.
---
17.  Moon Lovers: Scarlet Heart Ryeo (2016)
---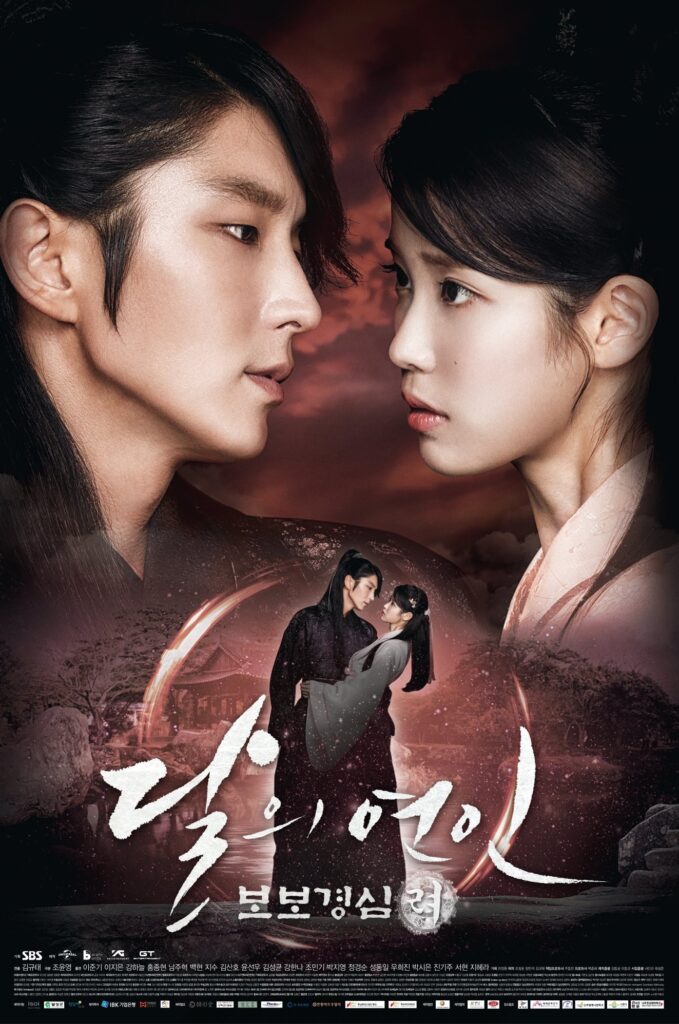 Image credit: SBS
Main Cast:
Lee Joon Gi as Wang So

IU as Go Ha Jin/Hae Soo

Kang Ha Nuel as Wang Wook

Hong Jong Hyun as Wang Yo
Go Ha Jin is sent back in time to the Goryeo dynasty and finds herself in the body of Hae Soo, a 16-year-old girl. Hae Soo's cousin is married to the 8th Prince, which makes Hae Soo part of the royal family. Ha Jin, now named Hae Soo, meets the princes and a few of them develop feelings for her. 
The princes consider one another as rivals, and this results in a struggle for the throne. Hae Soo ends up tangled in the mess with no idea how to return to her world.
Moon Lovers: Scarlet Heart Ryeo is a drama to watch when you are in the mood to cry. It's all about tragedy, romance, unrequited love, and family. Have a box of tissues ready when you watch this drama.
---
18.  Love in the Moonlight (2016)
---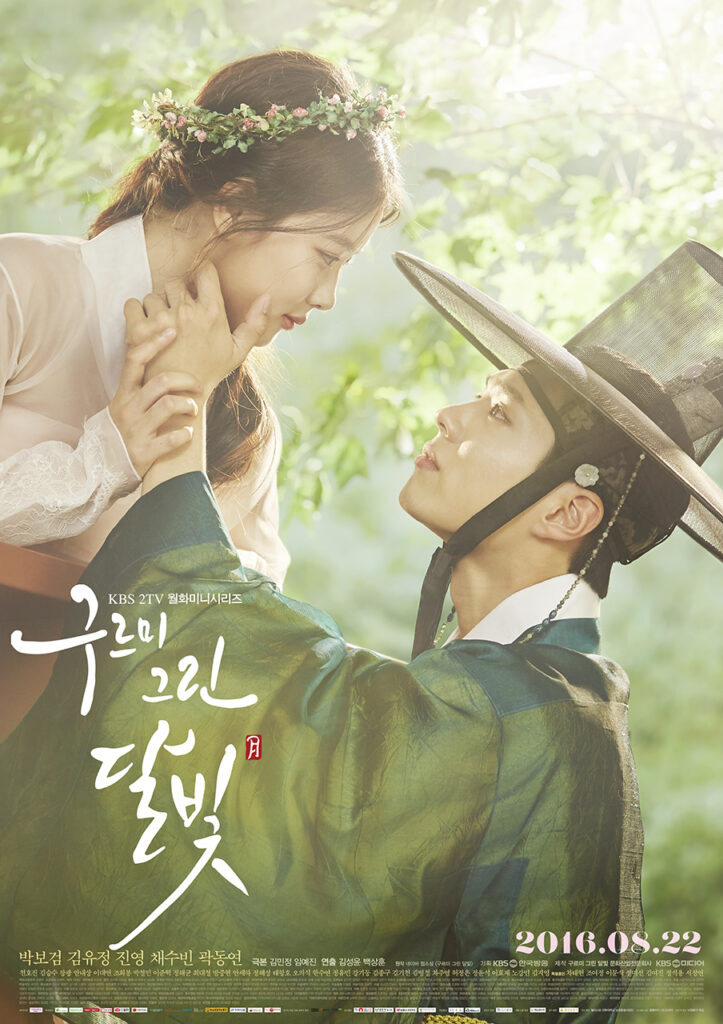 Image credit: KBS2
Main Cast:
Park Bo Gum as Crown Prince Lee Young

Kim Yoo Jung as Hong Ra-on/Hong Sam Nom

Jung Jin Young as Kim Yoon Seong

Kwak Dong Yeon as Kim Byeong Yeon

Chae Soo Bin as Jo Ha Yeon
After her father passes away, Hong Ra On changes her name to Hong Sam Nom and lives as a boy so that the people who killed her father cannot find her. She becomes a relationship counsellor. 
Ra On coincidentally meets Lee Young when she writes a love letter for a client, but she doesn't know he's the Crown Prince. Somehow, she ends up as a palace eunuch assigned to Crown Prince Lee Young. As they spend more time together, Lee Young starts to develop feelings for Ra On, which makes him question his sexuality. 
Lee Young is actually a real-life historical figure. He was named Lee Young at birth and became Crown Prince Hyo Myeong during the reign of King Sun Jo in the Joseon dynasty. He was well-liked and known to be very talented, but passed away at the age of 20 due to an unknown illness. The romance between Ra On and Lee Young in the drama is fictional.
Love in the Moonlight enjoyed high ratings because of its unique storyline and star-studded cast. There is also a love triangle between Lee Young, Yoon Seong and Ra On, so beware of second lead syndrome. 
---
19. The Flower in Prison (2016)
---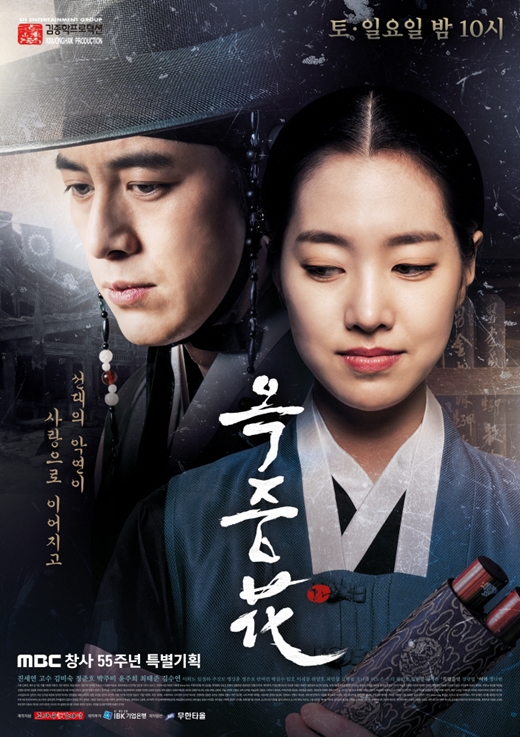 Image credit: MBC
Main Cast:
Jin Se Yeon as Lee Seo Won/Ok Nyeo

Go Soo as Yoon Tae Won

Jung Joon Ho as Yoon Won Hyung
Ok Nyeo was born and raised in prison. She doesn't have a childhood that most children usually have, but her place of birth opens Ok Nyeo's eyes to the prejudice and ill treatment of the lower class. 
When she is able to leave the prison, she takes it upon herself to fight for the rights of the peasant class and ensure that justice is served for everyone. She meets Yoon Tae Won, the illegitimate son of the King, who is also as compassionate as Ok Nyeo.
The Flower in Prison, also known as Flower of Prison, is a heartwarming and inspiring drama about human rights in the Joseon era and how Ok Nyeo makes a difference to the lives of others.
---
20.  Scholar Who Walks the Night (2015)
---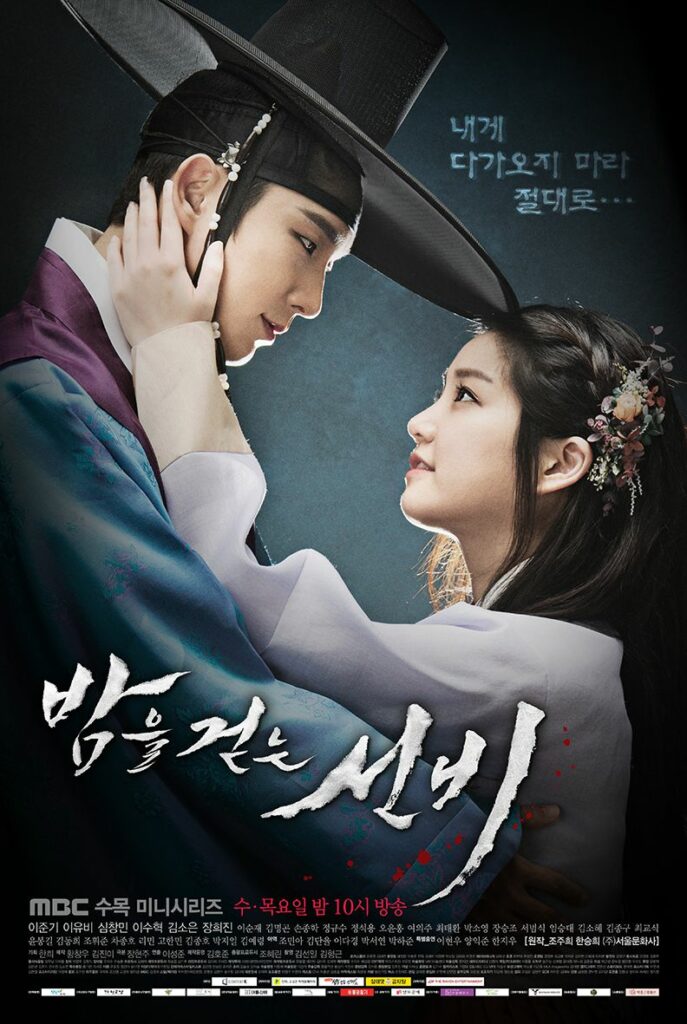 Image credit: MBC
Main Cast:
Lee Joon Gi as Kim Seong Yeol

Lee Yoo Bi as Jo Yang Seon/Seo Jin

Shim Chang Min as Lee Yoon

Lee Soo Hyuk as Gwi

Kim So Eun as Choi Hye Ryeong/Lee Myeong Hee
Kim Sung Yeol, who has spent 120 years as a guardian vampire, removes any vampires who step out of their boundaries. He is seeking revenge against Gwi, who is responsible for the deaths of his family and love, Lee Myeong Hee.
Sung Yeol enlists the help of Jo Yang Seon to find the memorandum of the late Crown Prince Jong Hyeon, which will give Sung Yeol information on how to kill Gwi. Yang Seon finds herself tangled in the feud between Sung Yeol and Gwi. The two of them go on a mission to get rid of Gwi, facing multiple dangerous situations and deadly schemes.
---
21. Jang Ok-jung (2013)
---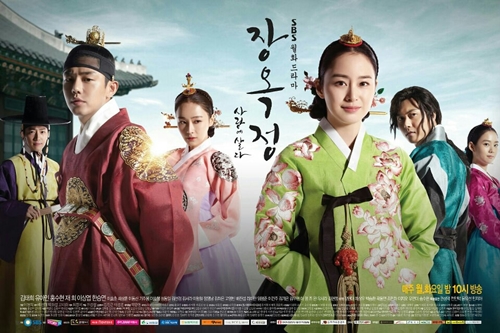 Image credit: SBS
Main Cast:
Yoo Ah In as King Seok Jong

Kim Tae Hee as Jang Ok Jung

Hong Soo Hyun as Queen In Hyeon
Jang Ok Jung, the daughter of a slave and a merchant, becomes a seamstress. One day, she meets Crown Prince Lee Sun when he saves her from thieves. Lee Sun quickly falls in love with the beautiful Ok Jung.
Ok Jung opens her own clothing store to make money in order to save her mother from slavery. Her plan is ruined by her mother's owner, but she receives a request to make clothing for a member of the royal family.
The royal member turns out to be Lee Sun, who finds her familiar but can't recall who she is. 
Jang Ok Jung tells the background story of Korea's most infamous royal concubine, Jang Hui Bin. However, certain parts of the drama are fictional – Jang Hui Bin wasn't recorded as a seamstress in the annals of history before she entered the palace. 
---
22. Empress Ki (2013)
---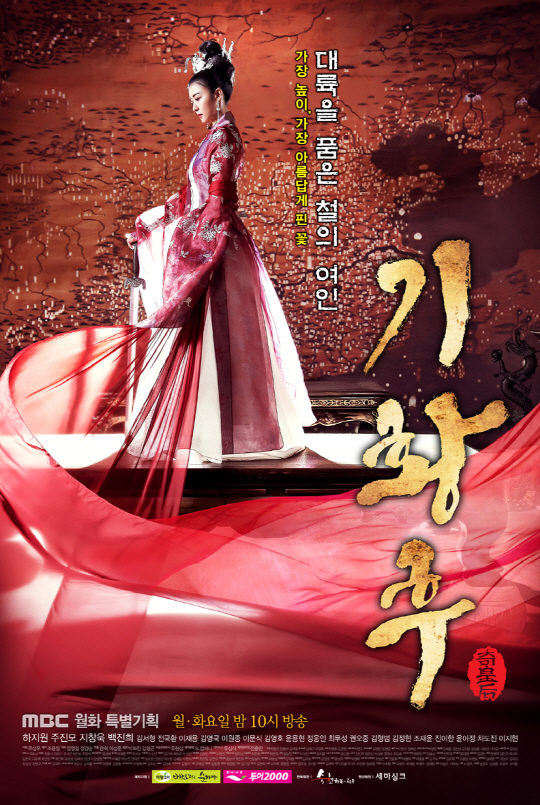 Image credit: MBC
Main Cast:
Ha Ji Won as Empress Ki Yang / Ki Seung Nyang

Ji Chang Wook as Emperor Toghon Temur / Ta Hwan

Joo Jin Mo as King Wang Yoo

Baek Jin Hee as Tanashili
To escape from being sent to the Yuan Empire as a gong-nyeo, Ki Seung Nyang grew up as a boy rather than a girl. She is a person who dealt with many difficulties growing up – her mother was killed in her attempt to escape from slavery, and she doesn't have a father to take care of her. 
Seung Nyang goes on a mission to save other women from being sent away to the Yuan Empire. One day, she meets the King of Goryeo, Joo Jin Mo, and falls in love with him. Jin Mo reciprocates the feelings after finding out that Seung Nyang is actually a woman.
However, Seung Nyang also meets the Prince of Mongolia, Ta Hwan. Ta Hwan also falls in love with her, resulting in a love triangle.
The drama tells of Seung Nyang's story and how she rose to power to become the Empress of Mongolia. While some parts are true to history, much of the story is fictional. When Empress Ki was released, there was some backlash regarding Empress Ki's "watered down" character in the drama compared to the ruthless Empress Ki in reality.
Nevertheless, the drama enjoyed high ratings. Not many historical Korean dramas are set during the Goryeo dynasty, so Empress Ki gives an insight into what the Goryeo dynasty was like. 
---
23. The Moon Embracing the Sun (2012)
---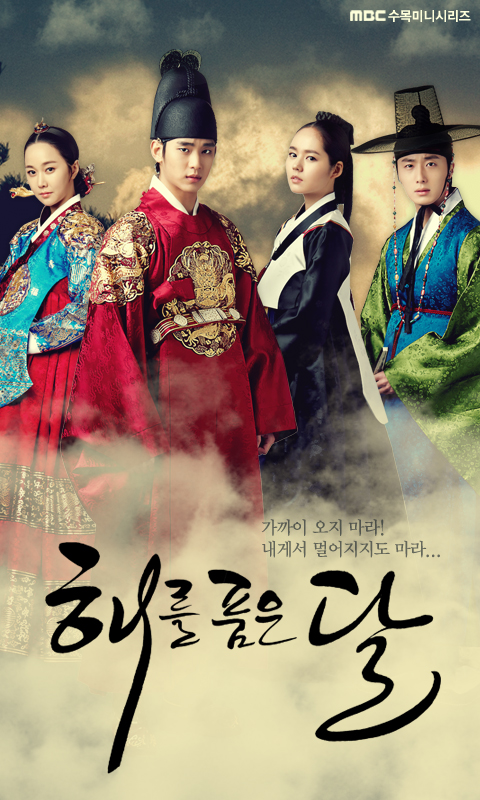 Image credit: MBC
Main Cast:
Han Ga In as Heo Yeon Woo/Wol

Kim Soo Hyun as King Lee Hwon

Jung Il Woo as Prince Yang Myeong

Kim Min Seo as Yoon Bo Kyeong
The drama starts off with the main characters as children. Heo Yeon Woo, daughter of the palace's Chief Scholar, falls in love with the Crown Prince, Lee Hwon. The King takes a liking to Yeon Woo and decides to declare her the Crown Princess, which angers the Queen Dowager and Prime Minister Yoon. 
To replace Yeon Woo with Bo Kyung as the Crown Princess, the Queen Dowager instructs Nok Yeong, a shaman, to place a curse on Yeon Woo. Yeon Woo "dies" from an illness, but the curse wasn't actually meant to cause death. Nok Yeong had promised to protect Yeon Woo on behalf of a friend.
Yeon Woo is taken away to be buried, but she is revived and renamed "Wol". She can't remember anything before she "died", so she lives on as Wol and becomes a shaman. Later, she is recruited to help cure Lee Hwon, who is now the king, of an unknown illness. They start to develop feelings for each other and the truth eventually comes to light.
---
24. Arang and the Magistrate (2012)
---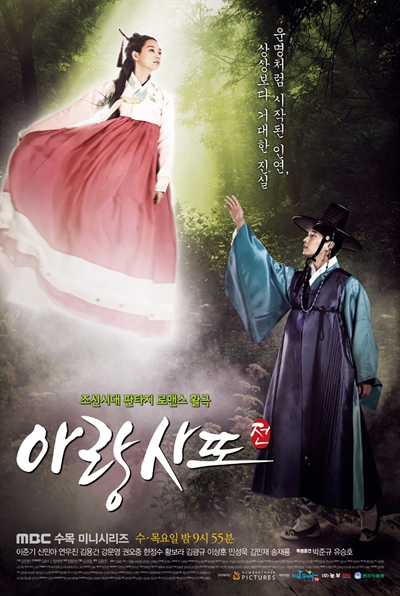 Image credit: MBC
Main Cast:
Lee Joon Gi as Kim Eun Oh

Shin Min Ah as Ah Rang / Lee Seo Rim
Kim Eun Oh, a government official, is able to see and communicate with ghosts. In Miryang, he meets Ah Rang, a ghost seeking answers to her death as she has lost all her memories and can't remember her name. After knowing that Eun Oh can see ghosts and speak to them, she tries to get him to help her find out her name, but he refuses.
Eun Oh finally agrees to help when he sees that Ah Rang is wearing a binyeo – a traditional hairpin – that's the same as the one he gave to his mother. 
Arang and the Magistrate is based loosely on the legend of Arang. Arang, daughter of the magistrate of Miryang, was murdered by a secret admirer. Ever since then, all new magistrates of Miryang die on their first night, until one of them is able to help Arang identify her murderer because he could see and communicate with ghosts.
---
25. The Princess's Man (2011)
---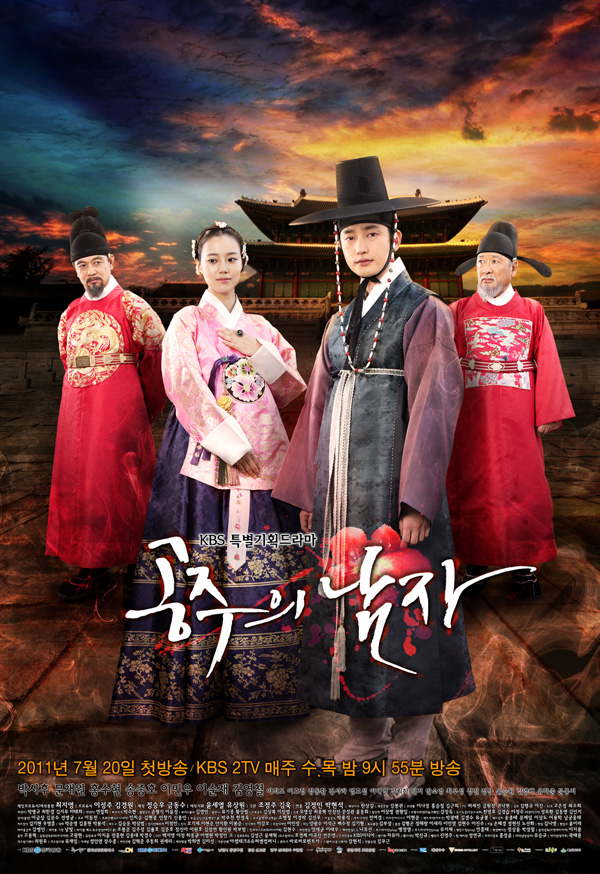 Image credit: KBS2
Main Cast:
Park Si Hoo as Kim Seung Yoo

Moon Chae Won as Lee Se Ryeong

Kim Yeong Cheol as Prince Su Yang
Se Ryung, daughter of Prince Su Yang, finds out that she's to be married to Kim Seung Yoo, the Prime Minister's son. To find out more about him, she swaps places with Princess Gyeong Hye, who was going to be tutored by Seung Yoo.
They gradually fall in love. When the King announces that Seung Yoo will marry the Princess, he is elated because he thinks that Se Ryung is the Princess. He learns of the truth when Princess Gyeong Hye exposes Se Ryung, and is devastated to find out that she is the daughter of Prince Su Yang, who had murdered his family.
Prince Su Yang managed to overthrow King Dan Jong, who took over the deceased King Mun Jong. This part of the drama, when Prince Su Yang stages a coup to become King Se Jo, is actually a true historical event. Prince Su Yang, King Dan Jong, and King Mun Jong are real-life historical figures.
---
26. Sungkyunkwan Scandal (2010)
---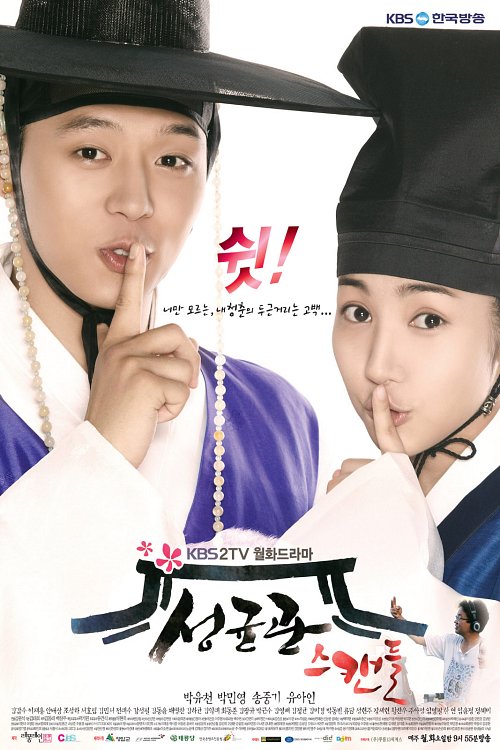 Image credit: KBS2
Main Cast:
Park Yoo Chun as Lee Seon Joon

Park Min Young as Kim Yoon Hee / Kim Yoon Shik

Song Joong Ki as Goo Yong Ha

Yoo Ah In as Moon Jae Shin
Faced with her family's increasing financial difficulties, Kim Yoon Hee decides to take the national exam in place of her brother, who is ill. The national exam, which can help her secure a high-paying job, is only for males, so she disguises herself as a boy. She meets Lee Seon Joon at the exam venue. 
Both of them pass the exam and enrol in Sungkyunkwan University, where Yoon-hee meets Goo Yong Ha and Moon Jae Shin.
If you are a fan of the romance comedy genre, the love rectangle and cheesy moments in Sungkyunkwan Scandal will appeal to you. This is also a fictional historical drama that isn't heavy on politics and fighting, so it's suitable for those who are looking for a light-hearted drama to watch.
The plot of Sungkyunkwan Scandal has withstood the test of time, even if the lead actor has not.
---
27. Dong Yi (2010)
---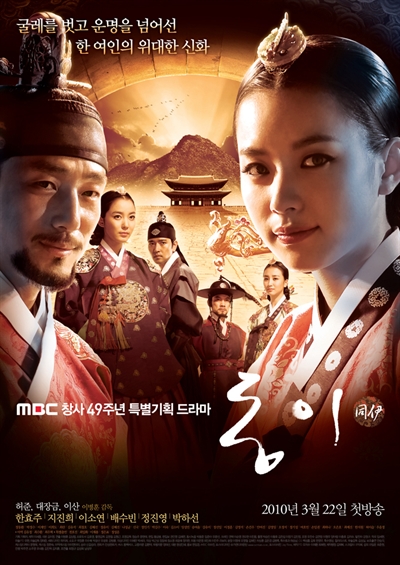 Image credit: MBC
Main Cast:
Han Hyo Joo as Choi Dong Yi / Choi Suk Bin 

Ji Jin Hee as King Suk Jong

Lee So Yeon as Jang Hee Bin 

Bae Soo Bin as Cha Jeon Su

Jung Jin Young as Seo Yong Gi

Park Ha Sun as Queen In Hyeon
Based on real-life historical figures, Dong Yi is a Korean drama that tells the story of a servant girl named Dong Yi, who becomes a royal consort even with her commoner status.
This drama is set during King Suk Jong's reign during the Joseon dynasty. Dong Yi was originally a maid in the palace, but she's promoted to a court lady position – and eventually a royal consort – because of her intelligence and investigative abilities. During her time as a court lady, she uncovers the schemes of Jang Hee Bin, the King's favoured consort. 
Jang Hee Bin, also known as Jang Ok Jeong, is greedy for power and longs to become Queen. Dong Yi's interference quickly creates bad blood between Dong Yi and Jang Hee Bin. Jang Hee Bin continuously attempts to stop Dong Yi and Queen In Hyeon by any means necessary – she even uses black magic. 
---
28. Dae Jang Geum (2003)
---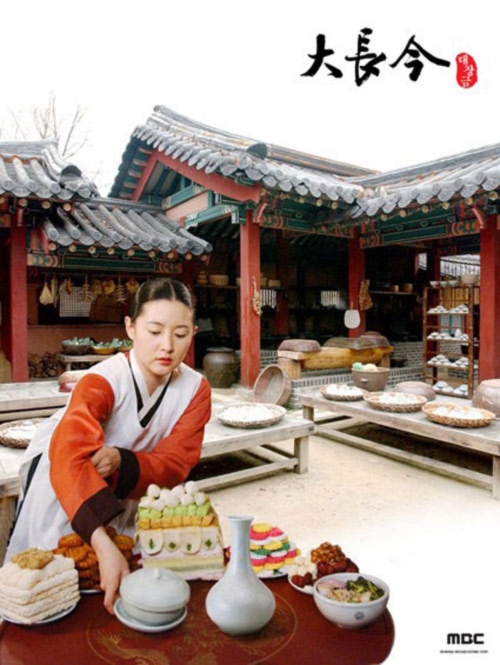 Image credit: MBC
Main Cast:
Lee Young Ae as Seo Jang Geum

Ji Jin Hee as Min Jung Ho
During the Joseon dynasty, the patriarchy was especially strict. Jobs, particularly the higher skilled ones, were available for men only. 
But that didn't deter Seo Jang Geum, who is skilled in treating illnesses and taking care of patients. A lower-class woman, she climbed her way up the social ladder first by becoming a royal cook, then a royal physician, and finally the King's physician. 
Her journey to the top isn't easy. She meets various obstacles along the way and has to deal with toxic masculinity. However, she stands her ground and even finds romance along the way.
Dae Jang Geum, also known as Jewel in the Palace, is an inspiring drama especially in the current age of female empowerment. It scored one of the highest ratings at the time of its release and is a classic Korean drama that brought international attention to Korean culture. 
---
Historical Korean dramas that are old but gold 
---
These historical Korean dramas will introduce you to Korean history, but don't regard everything in these dramas as facts. The characters and storyline of the dramas may be based on real-life historical events, but some scenes are dramatised. It's always good to do your own research after watching the dramas to make sure you have the correct information about Korea's history.
Also check out:
---
Cover image adapted from: Namu Wiki, tvN, SBS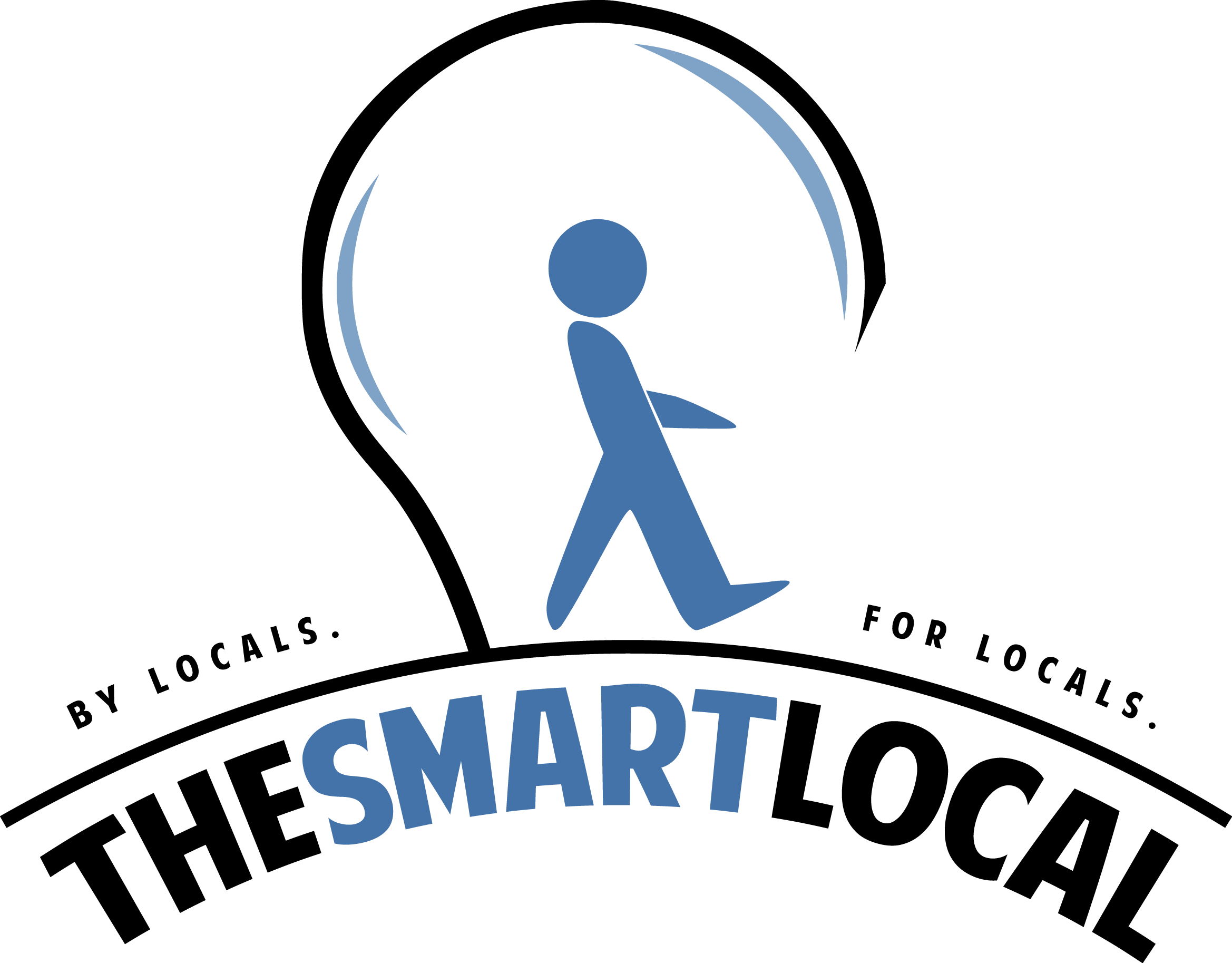 Drop us your email so you won't miss the latest news.