Nice Weather Market
---
With a total of 17 sections and categories such as  "Living", "Fashion", "Food" and "Culture", Nice Weather Market is a one-stop shop that offers a large selection of curated brands, from the fashion label PAME66 to the vegan food company Future Vegan Club.
---
Sells streetwear & their own merch brand
---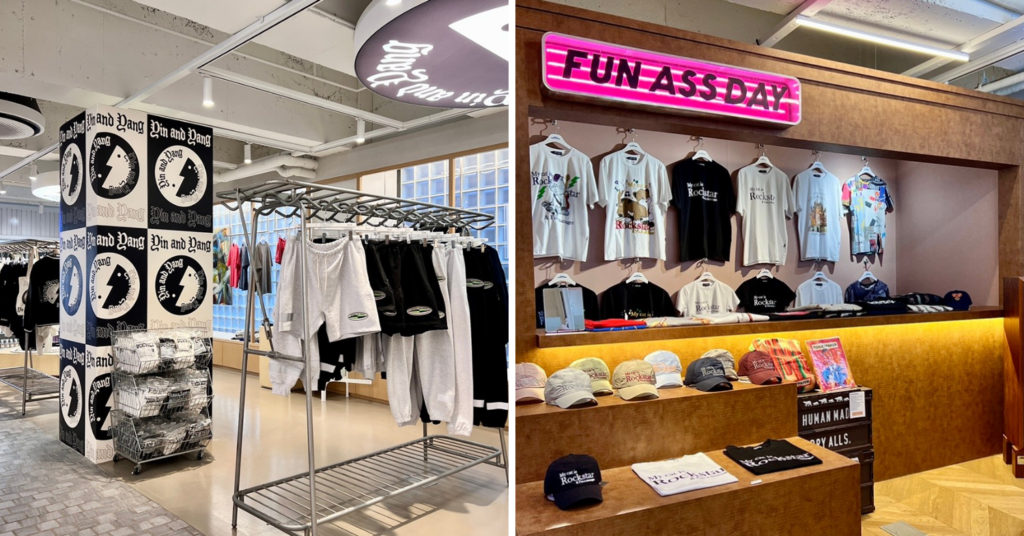 Image adapted from: 쟈니s로그그, 쟈니s로그그
Nice Weather Market carries a plethora of uber-cool fashion brands such as Yin and Yang, Fun Ass Day, and Joegush, which is famous for its "My Cat is Rockstar & I'm a manager" T-shirt that has been worn by celebs such as BTS' Taehyung.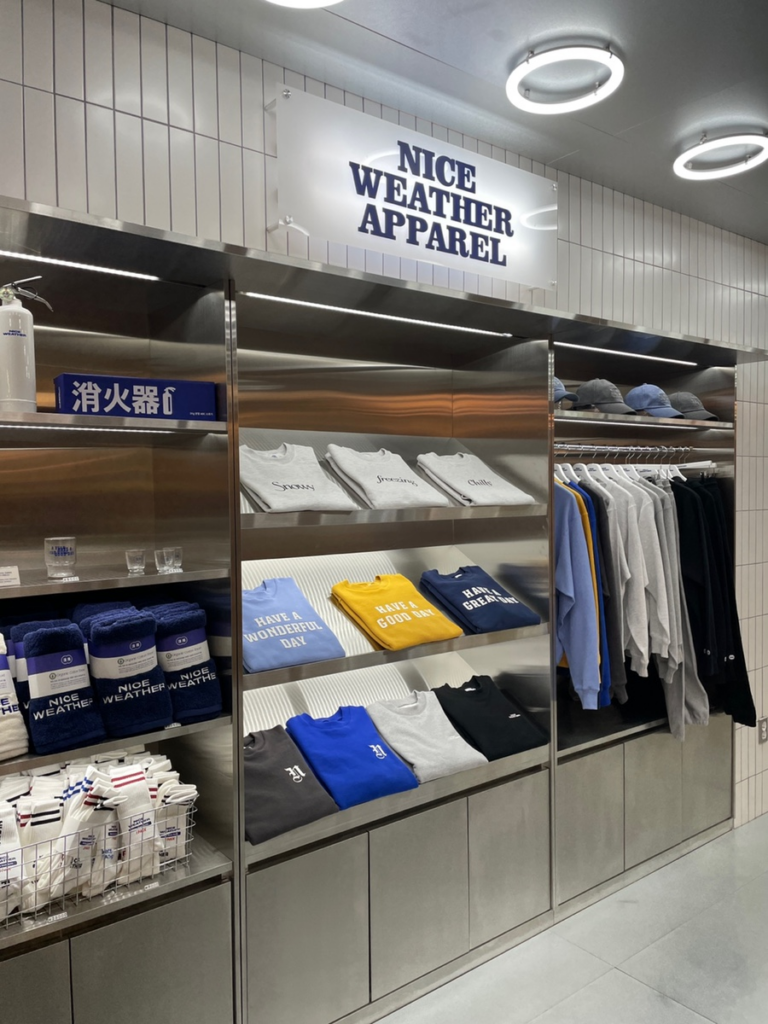 Image credit: 노쥬 
The shop also has their own merch line, Nice Weather Apparel. Its merchandise mainly consists of clothing items such as T-shirts, sweaters and caps. T-shirts cost KRW55,000 (~USD42.27) each, while the caps are priced at KRW49,000 (~USD37.65) each.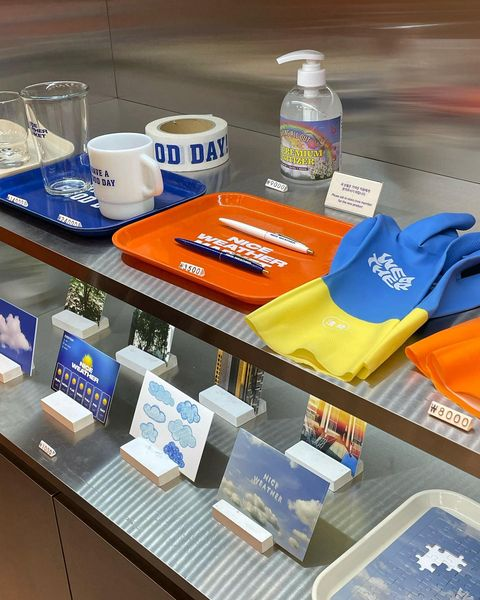 Image credit: @yeah_unim
As for non-clothing merch, items include mugs, stationeries and even dishwashing gloves.
---
Camping equipment
---
Over the past few years, camping has become one of the most popular pastimes in South Korea, and people are constantly seeking new gear to spice up their equipment collection.
If you're one of them, you'll be glad to know that Nice Weather Market also has a wide range of quality camping gear.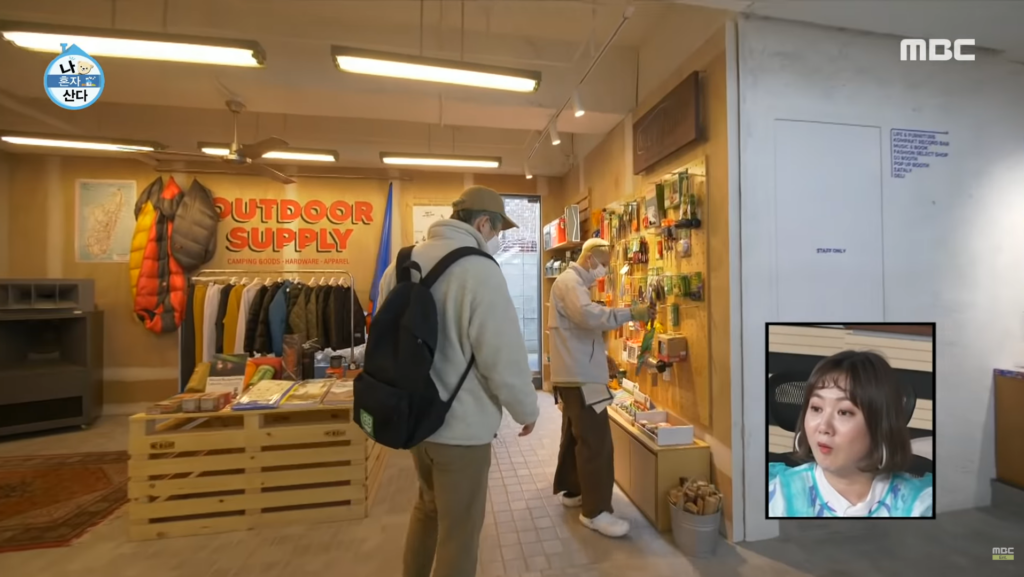 Image adapted from: MBCentertainment
Nice Weather Market was even featured on episode 438 of the Korean variety show I Live Alone, where Winner's Mino and webtoon artist Kian84 went on a camping trip together.
In the episode, Mino drove and brought Kian84 to Nice Weather Market to get some items for their trip. The first item that caught Mino's eye was a sandwich maker suitable for outdoor use. 
Watch Mino and Kian84 visit Nice Weather Market here:
Video credit: MBCentertainment
---
Grocery & household items
---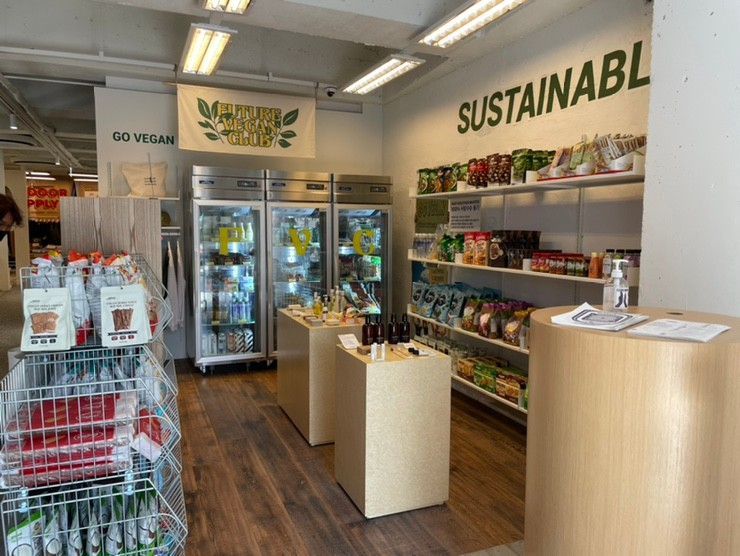 Image credit: 제이
Nice Weather Market has a small supermarket section selling a variety of snacks, groceries, and beverageas. Notable brands include Future Vegan Club, which sells vegan snacks and ready-to-eat vegan meals.
Look closer and you'll spot unusual items such as the Bonilla a la vista Patatas Fritas chips (KRW19,800, ~USD15.21), which is a tin of chips from Spain.
One must-buy item at Nice Weather Market is the Chestnut Jam (KRW5,000, ~USD3.84), which incidentally was the main reason why Mino made his way to the store.
Many Winner fans and avid I Live Alone watchers subsequently went down to Nice Weather Market to get their hands on the chestnut jam, so if you see one on sale at the shop, be sure to nab it before it's gone.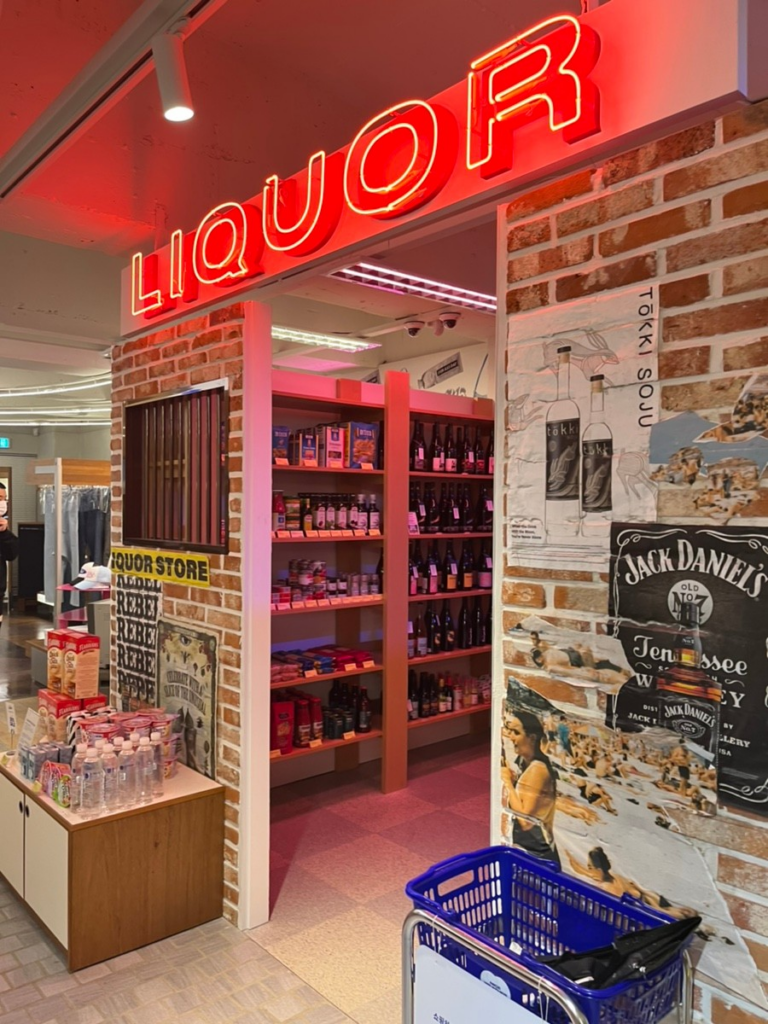 Image credit: 해이 
Situated right beside the grocery store is the liquor section where you can find a wide variety of alcoholic beverages including whisky, wine, and rum.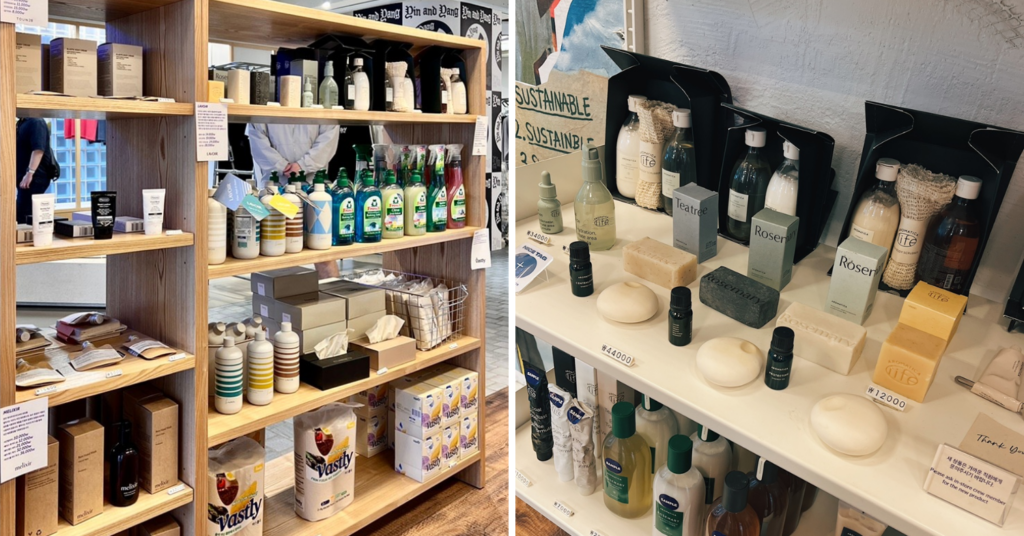 Image adapted from: 쟈니s로그그, 리리
True to its close-to-nature vibes, Nice Weather Market also sells a selection of sustainable beauty and lifestyle products such as bar soap, shampoo, and facial essence from the Korean beauty brand Aromatica. Its products are 100% vegan and toxin-free, and are stored in recyclable packaging.
Lastly, you'll find a homeware section with trendy tableware and furniture in kitschy designs, such as table lamps and chairs, on sale. 
---
Getting to Nice Weather Market
---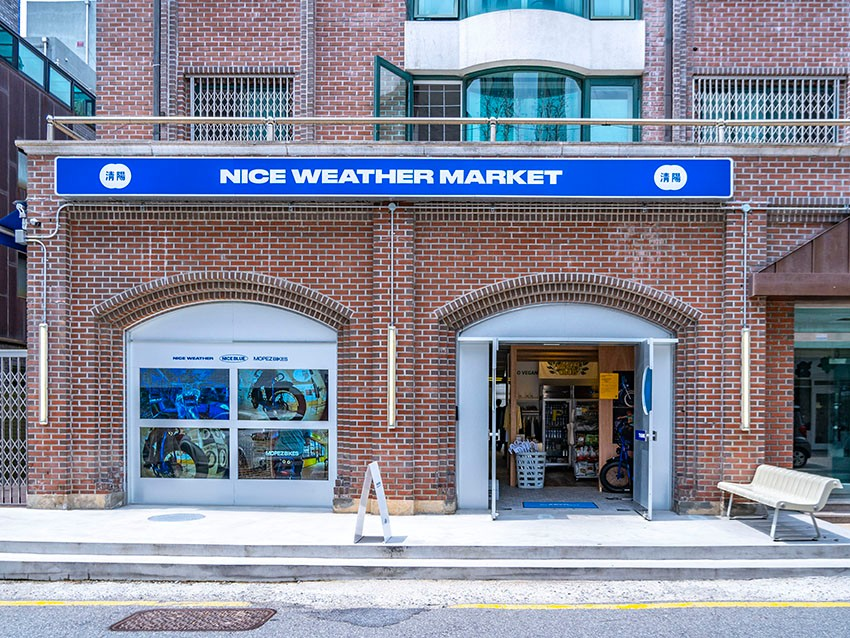 Image credit: 끌림
The next time you plan on going camping in Seoul, make sure to visit this all-in-one select shop for all your necessities. Nice Weather Market does not have a dedicated parking space, so we recommend taking public transport instead.
How to get there:
Take Line 2

or

Shinbundang Line to Sinsa Station

and leave by

Exit 6.
Walk straight

for 270m then

turn right

and walk 50m.

Turn left

and walk 60m, then

turn right

and walk 190m, then you'll arrive at Nice Weather Market.
Address: 35, Gangnam-daero 162-gil, Gangnam-gu, Seoul
Opening hours: 11am-9pm, Daily
Contact:  02-547-0073 | Nice Weather Market Instagram
Also check out:
---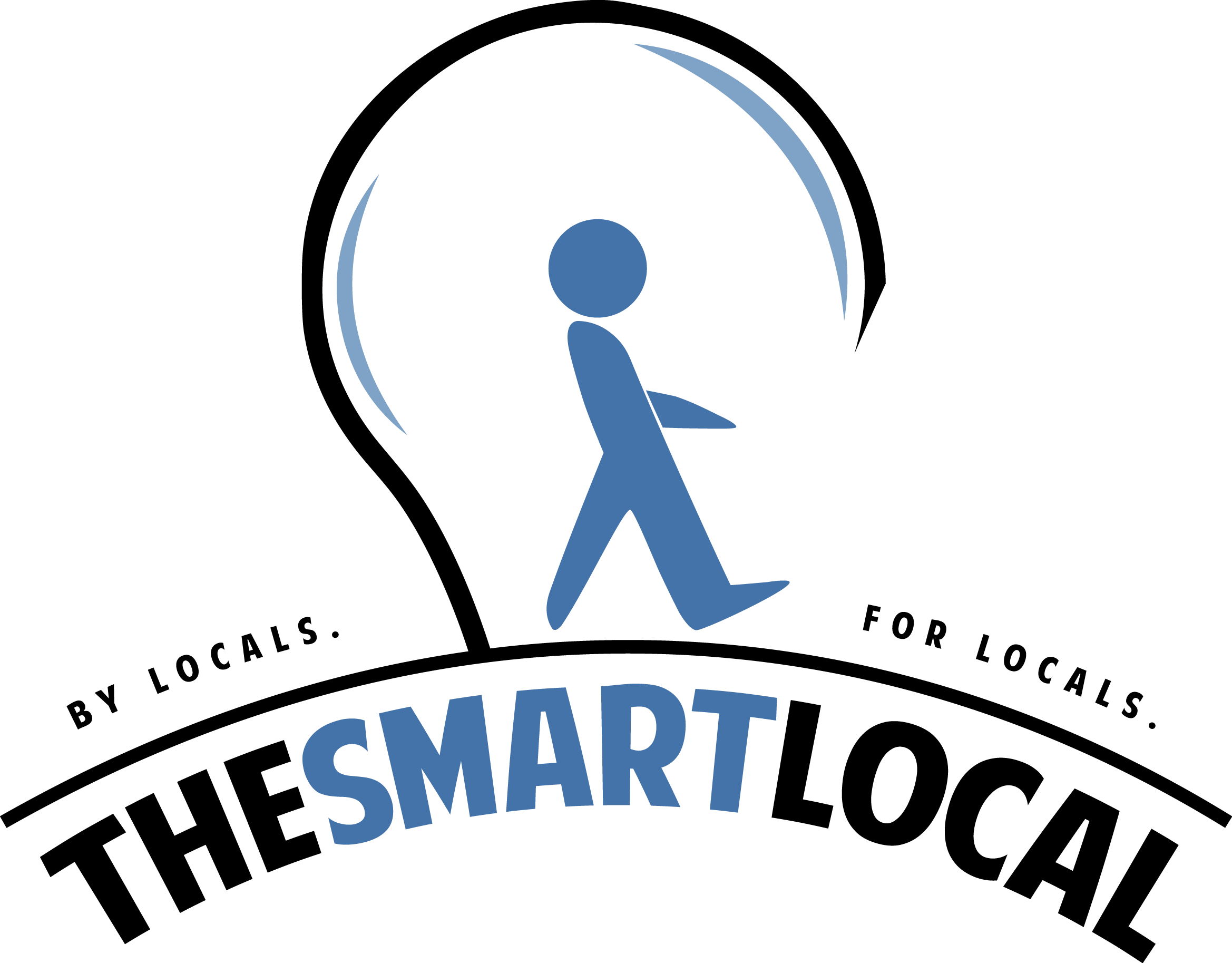 Drop us your email so you won't miss the latest news.