Cafe Sosohage
---
Cafe Sosohage isn't like the usual cafes we're familiar with. Instead of sweet treats made with regular white flour, gluten-free desserts made of rice flour take centrestage. Also, the cosy concept of the cafe aligns with its heartwarming name "sosohage", which translates to "the ordinary and trivial things in our lives that matter". 
---
Traditional on the outside, cosy on the inside
---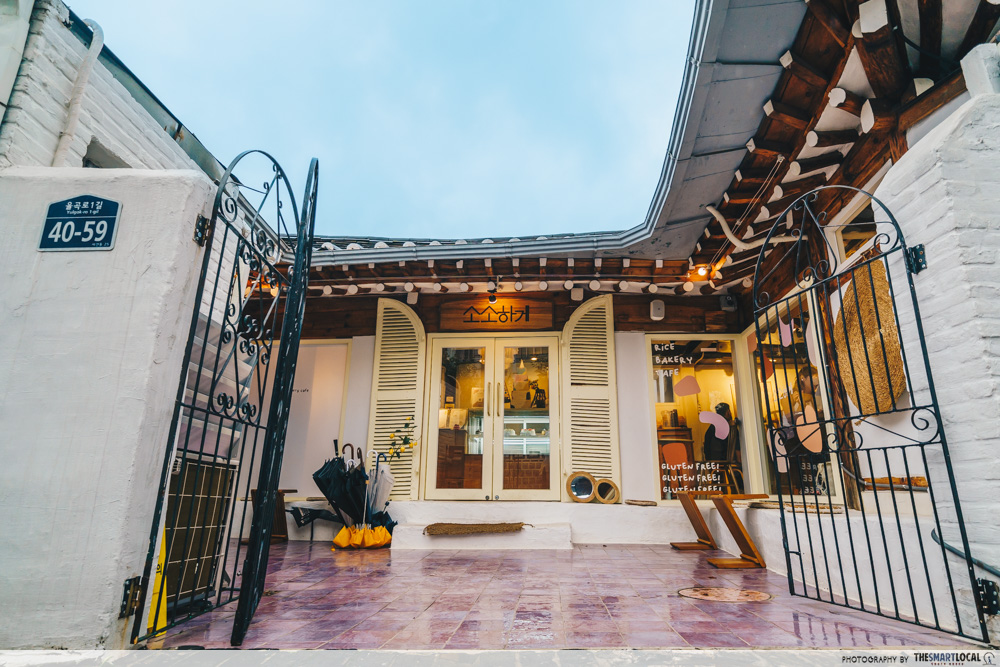 Despite being tucked away in a tranquil neighbourhood, Cafe Sosohage is conspicuous enough for first-timers to spot with ease thanks to its traditional architecture.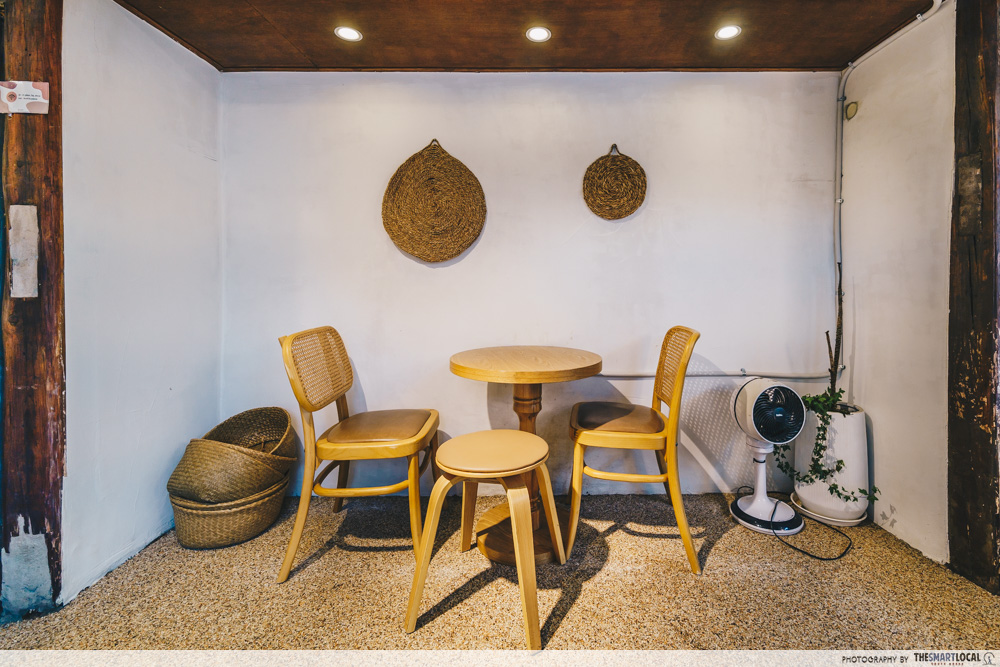 We were almost fooled into thinking that time was ticking away a tad slower at Cafe Sosohage as the cosy environment and slow music made us feel safe and snug. It also helped that the cafe didn't have an overwhelming number of customers chattering at once.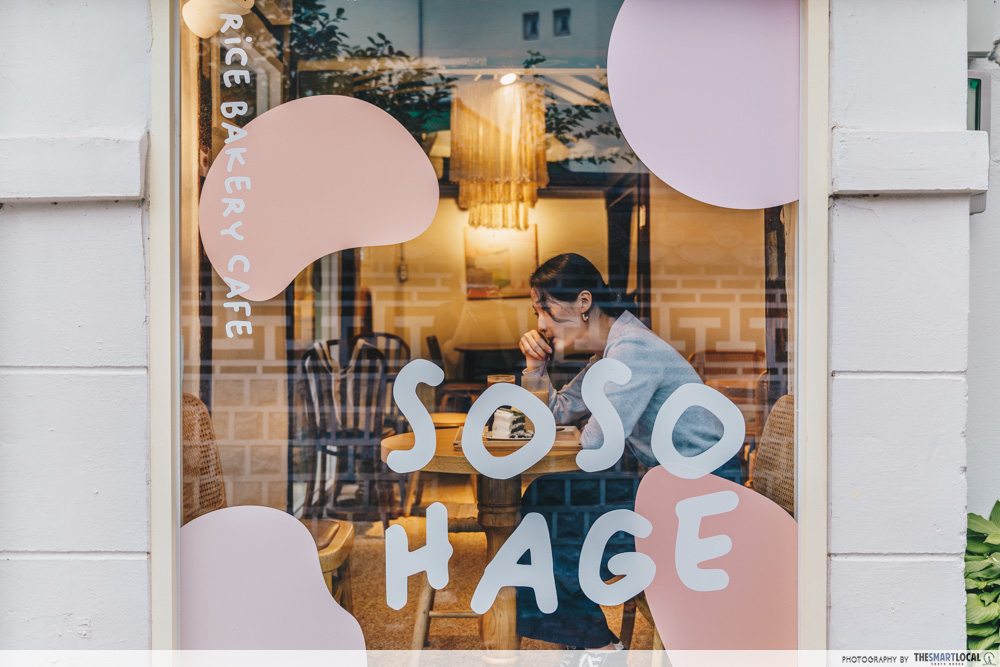 We took a seat right by the floor-to-ceiling window, which was perfect for people-watching and enjoying the soft pitter-patter of the rain during the monsoon season.
---
Gluten-free desserts made with rice flour
---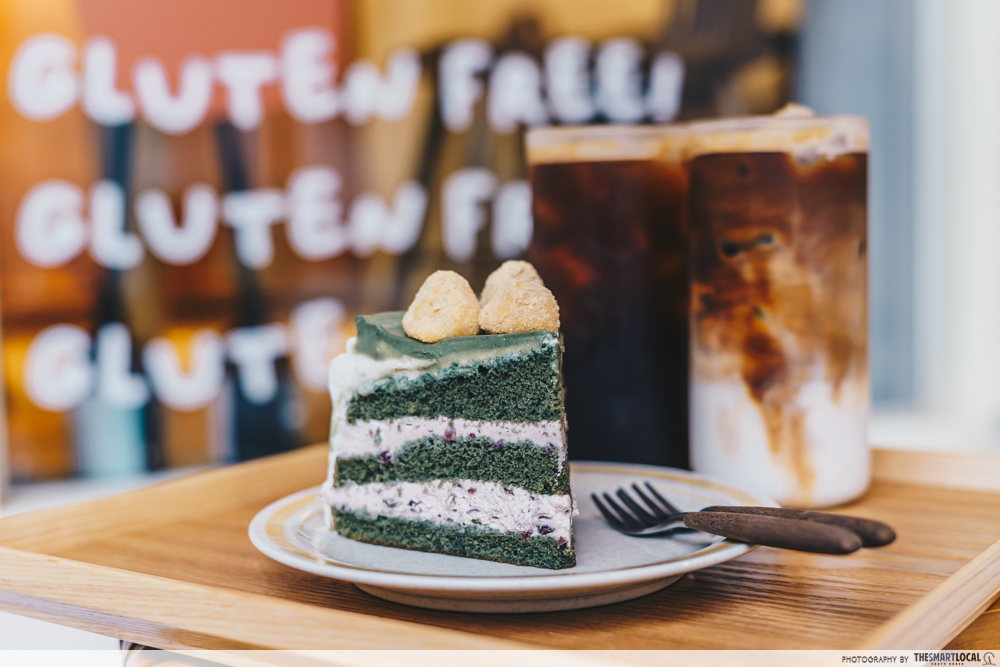 Mugwort is one of the most commonly found herbs in Korea, and its uses extend beyond food as it can even be found in skincare products. This versatile ingredient is not only good for our health, but it's also a feast for the senses thanks to its fragrant scent. 
We settled on the Mugwort Rice Cake (KRW7,300, ~USD5.27), a dessert that will tickle the fancy of those who prefer savoury items. The cake is made of rice flour with layers of injeolmi (powdered dried bean) cream, and topped with 3 pieces of rice cake.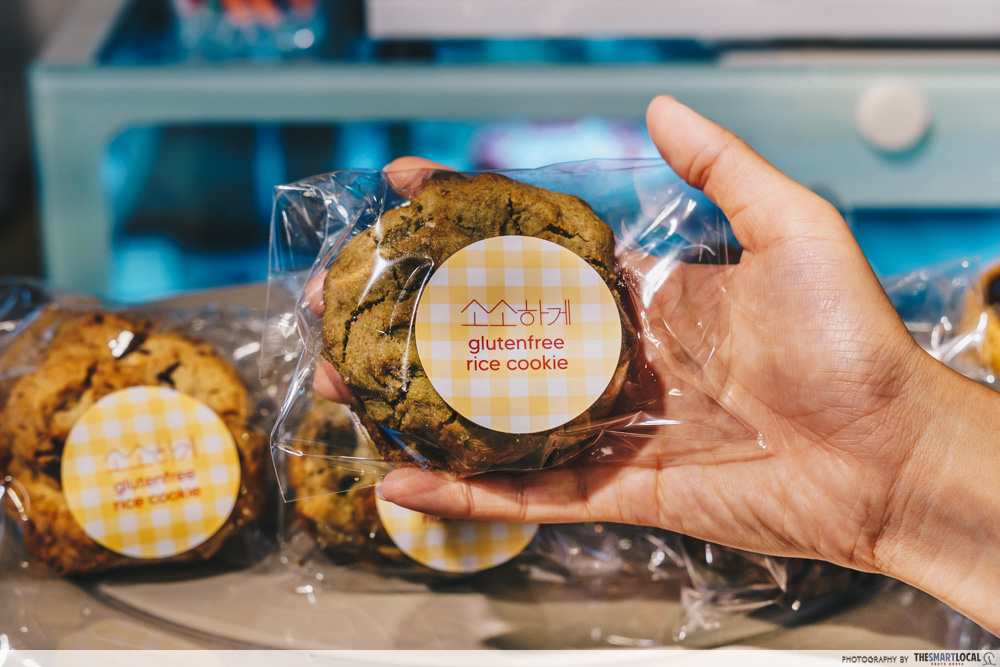 There are pre-packed gluten-free cookies that you can purchase, and just like the mugwort rice cake, these cookies are also made of rice flour. The plain rice cookie is priced at KRW4,000 (~USD3.02) each, whereas the chocolate and matcha rice cookies cost KRW4,400 (~USD3.32) each.  
---
Directions to Cafe Sosohage
---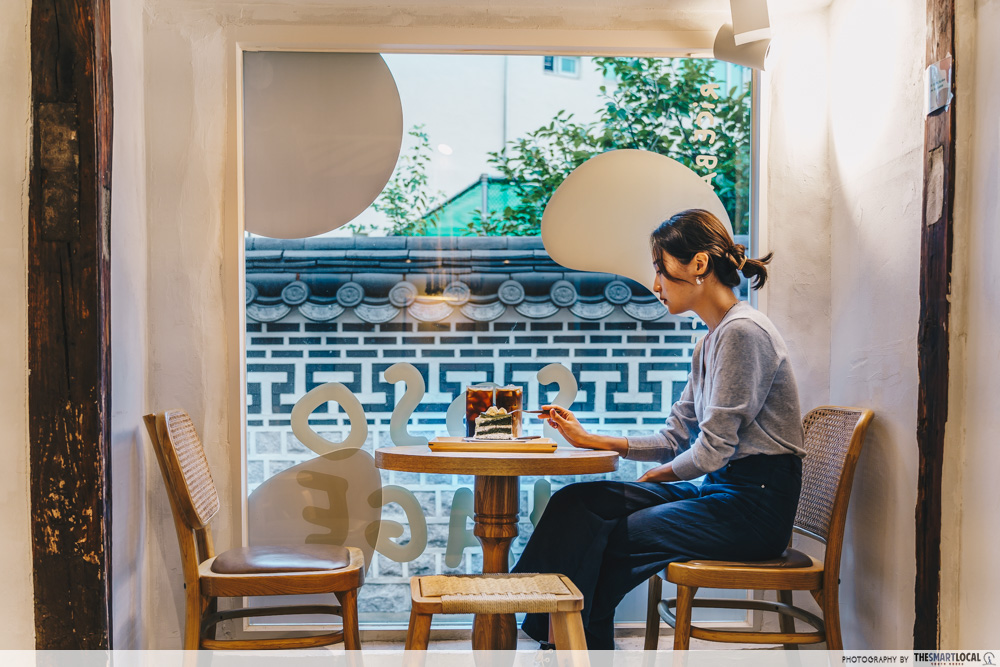 When it gets hectic in Seoul and swarms of locals and tourists descend upon the city, Cafe Sosohage is where you should head to for momentary respite. After all, what's not to like about a quiet, homey space paired with healthy desserts? 
How to get there:
Head to

Exit 1

of Anguk Station.

From Daiso, walk straight until you see a turning corner.

Turn to your left, and continue walking straight.

You should see a school on your left. Continue walking straight, and turn into the corner.

Walk straight ahead, and turn into the corner on your left again. It should take you 10 minutes by foot. 
Address: 40-59 Yulgok-ro 1-gil, Samcheong-dong, Jongno-gu, Seoul
Opening hours: Tue-Sun 11am-8pm (Closed on Mondays)
Contact: 02-733-5554
Also check out:
---
Cover image adapted from: TSL
Get more stories like this!
Drop us your email so you won't miss the latest news.