Baskin Robbins Samcheong
---
Baskin Robbins is an ubiquitous ice cream chain store that is not new to us, and most of us wouldn't think much of an outlet. But a Baskin Robbins store that looks like a hanok (traditional Korean house)? Now we're talking. This unique Baskin Robbins store located in Samcheong-dong, which is near Bukchon Hanok Village, can only be found in South Korea. 
---
Historical K-drama vibe in the 21st century 
---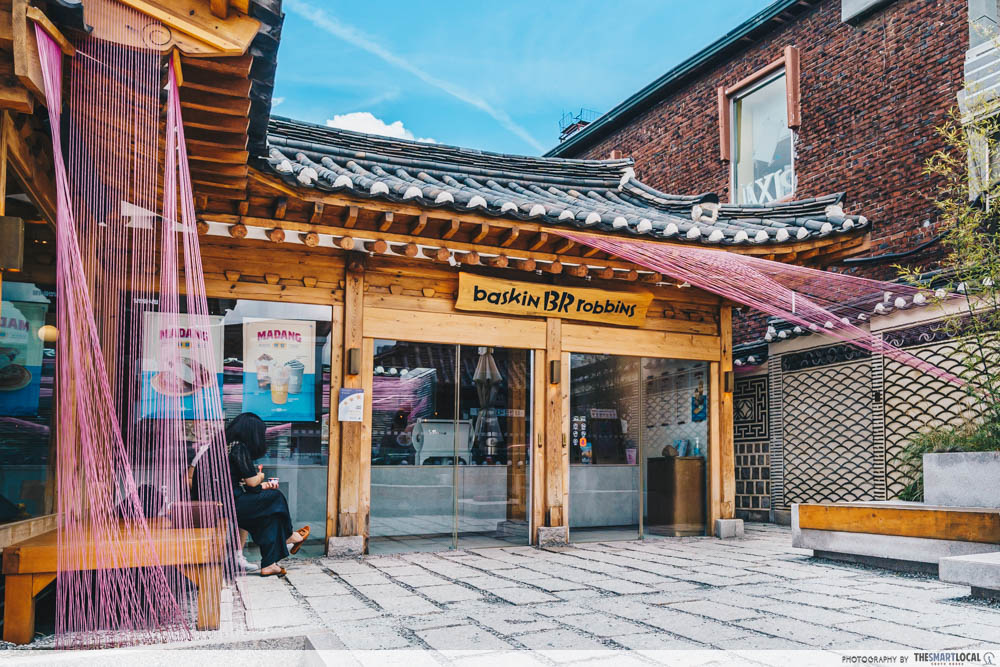 Known as the 1st hanok-themed Baskin Robbins in Korea, the ice cream store opened its doors to the public in 2020. There's even a courtyard outdoors, which is reminiscent of traditional Korean houses in the past. 
The purlins and roof of the beautiful architecture remind us of a historical K-drama set in the Joseon Dynasty, and it's probably the closest we can get to experiencing the bygone era without a time travel machine.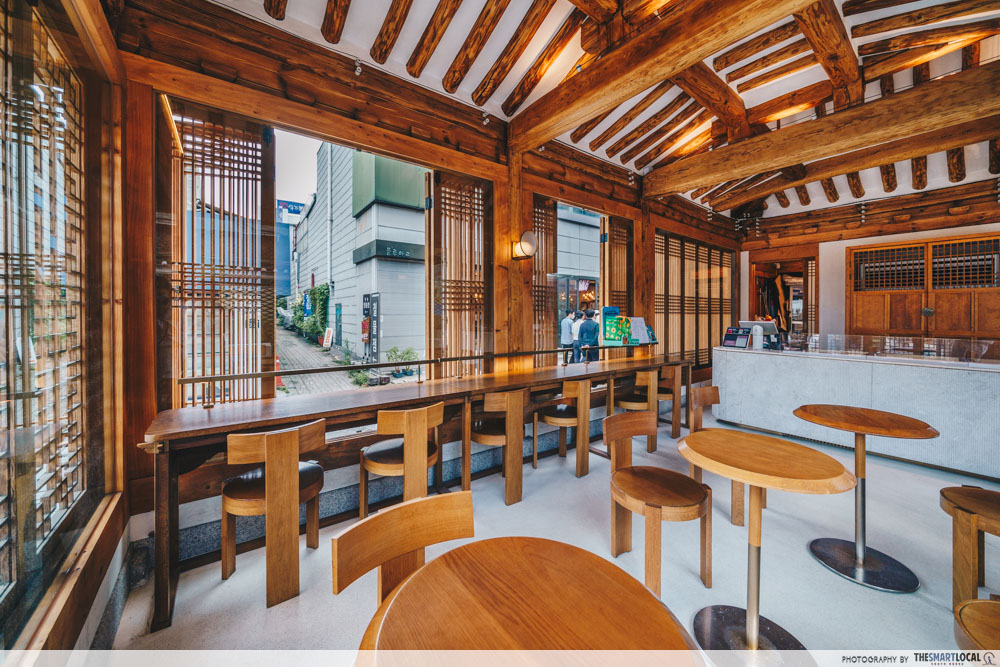 Typically, Baskin Robbins stores are vividly adorned with the brand's iconic accent colours: blue and pink. But the Samcheong-dong branch is vastly different as wooden furniture and latticework windows take centrestage.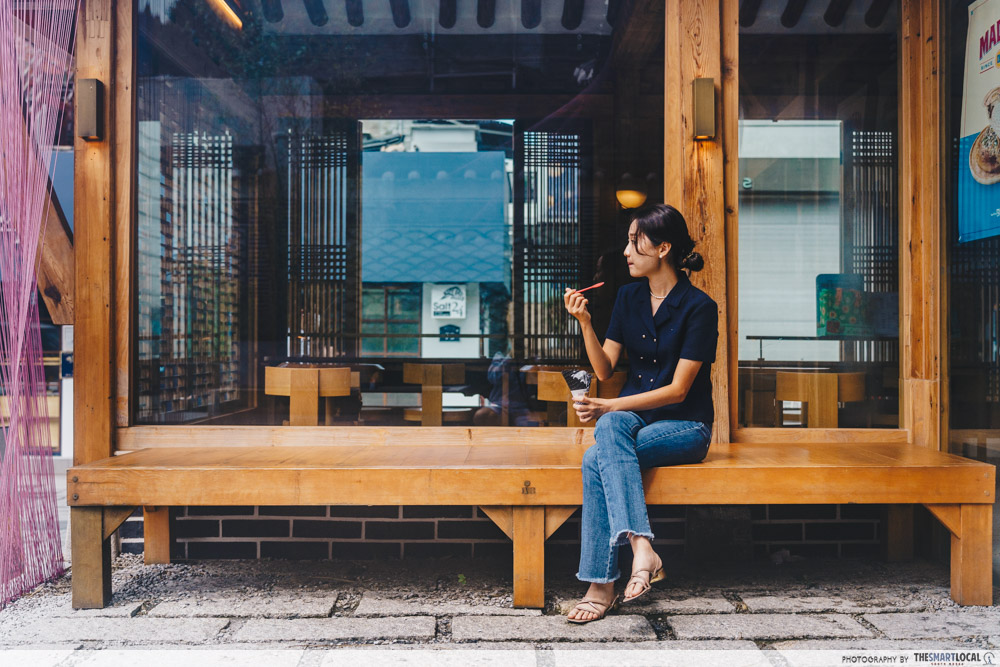 There may not be plenty of indoor seats, but the gorgeous courtyard makes up for it. The roof extends to shelter the wooden platform that doubles as seats for patrons, which means you can enjoy your ice cream outdoors rain or shine. 
---
Exclusive menu at Baskin Robbins Samcheong-dong
---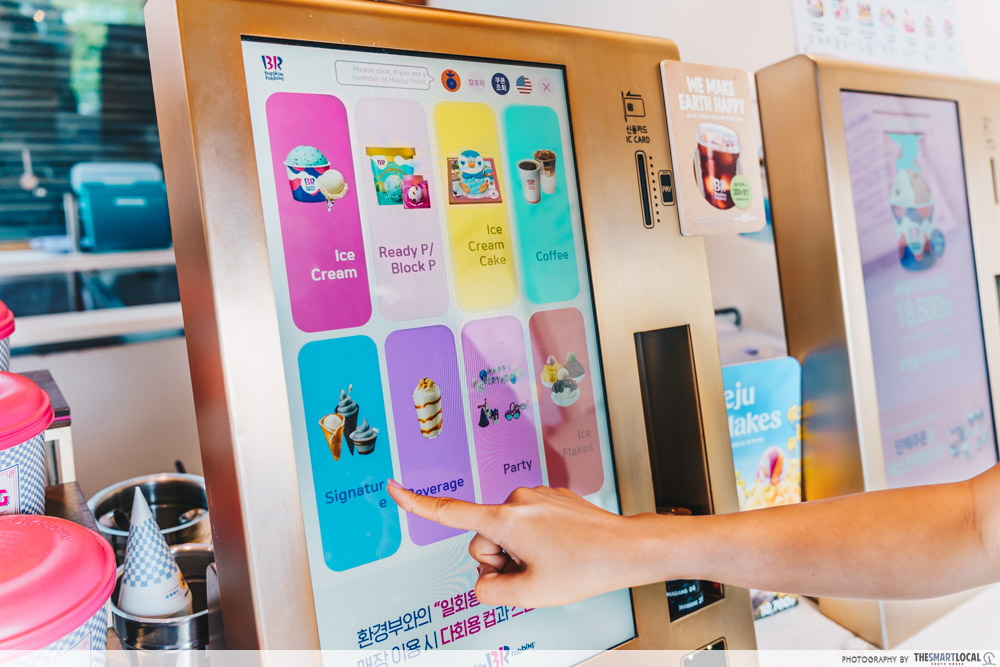 Head over to the kiosk stations to place your orders. Language barrier is not a cause of concern here as you can browse through the menu and make your payment in English. Every ice cream, beverage, and cake comes with an illustration, and this comes in handy when you're uncertain what the dessert includes just by looking at the name.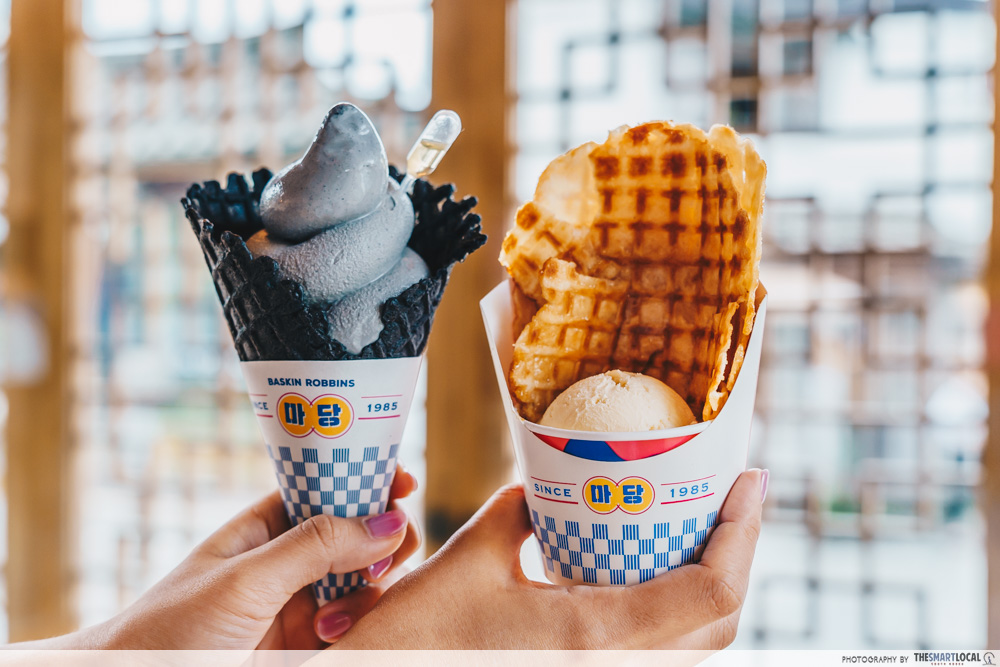 Among a list of signature items on the menu, you'll find Madang Soft Serve (KRW4,500, ~USD3.17) and Wawa Tteok (KRW6,100, ~USD4.30). These are only available at the Samcheong-dong branch, and they can't be purchased anywhere else. 
Instead of getting your regular single scoop or double junior at Baskin Robbins, we strongly encourage you to try one of their exclusive signature items. 
The Wawa Tteok is an interesting combination of vanilla ice cream and waffle, but with a twist. Made with injeolmi, a type of rice cake, the waffle is chewy instead of crispy. The rice cake is gooey enough to rival a satisfying cheese pull, which makes the entire experience of trying the Wawa Tteok a lot more exciting.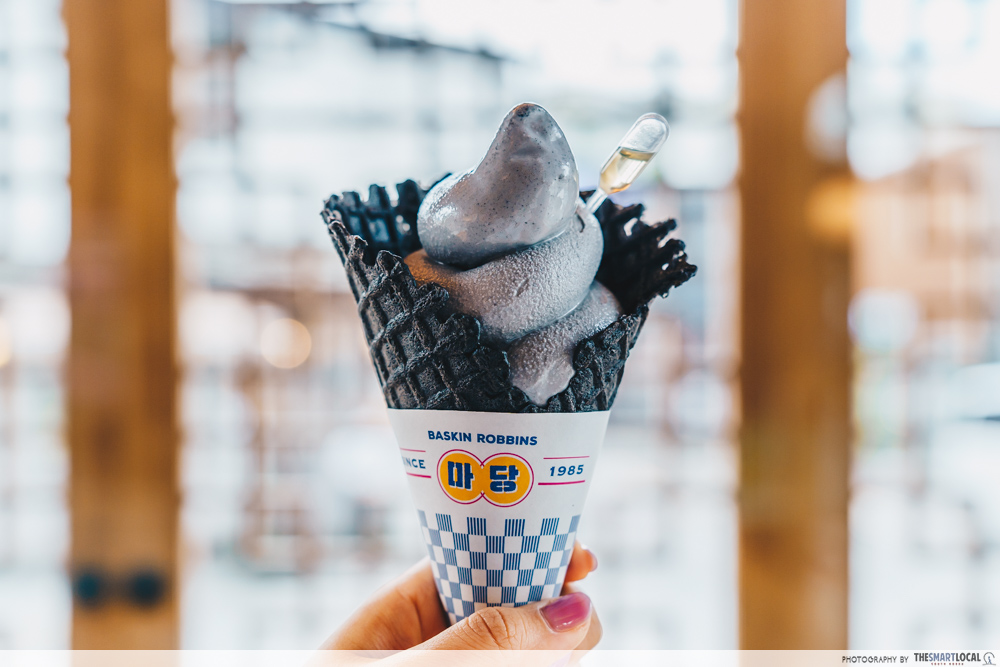 The Madang Soft Serve comes in 2 flavours: corn and black sesame. Before you take a bite of the ice cream, make sure to inject the tiny tube of sesame oil into the icy treat – it's a game changer. If you're not a fan of cones, opt for a Madang Sundae (KRW5,200, ~USD3.67), which is accompanied by two crackers and a scoop of red bean or honey butter corn.
---
Directions to Baskin Robbins Samcheong
---
For those planning a day around the Jongno district, you can drop by Baskin Robbins at Samcheong-dong for a brief stopover and relish the stunning architecture and delicious ice cream while you rest and recharge.
How to get there:
Head to Exit 1 of Anguk Station.

Walk straight for about 500m.

Turn to your left and continue walking. It should take you less than 10 minutes by foot.
Address: 74-1 Yulgok-ro 3-gil, Hwa-dong, Jongno-gu, Seoul
Opening hours: 10am-11pm, Daily
Contact: 02-733-7226
Also check out:
---
Cover image adapted from: TSL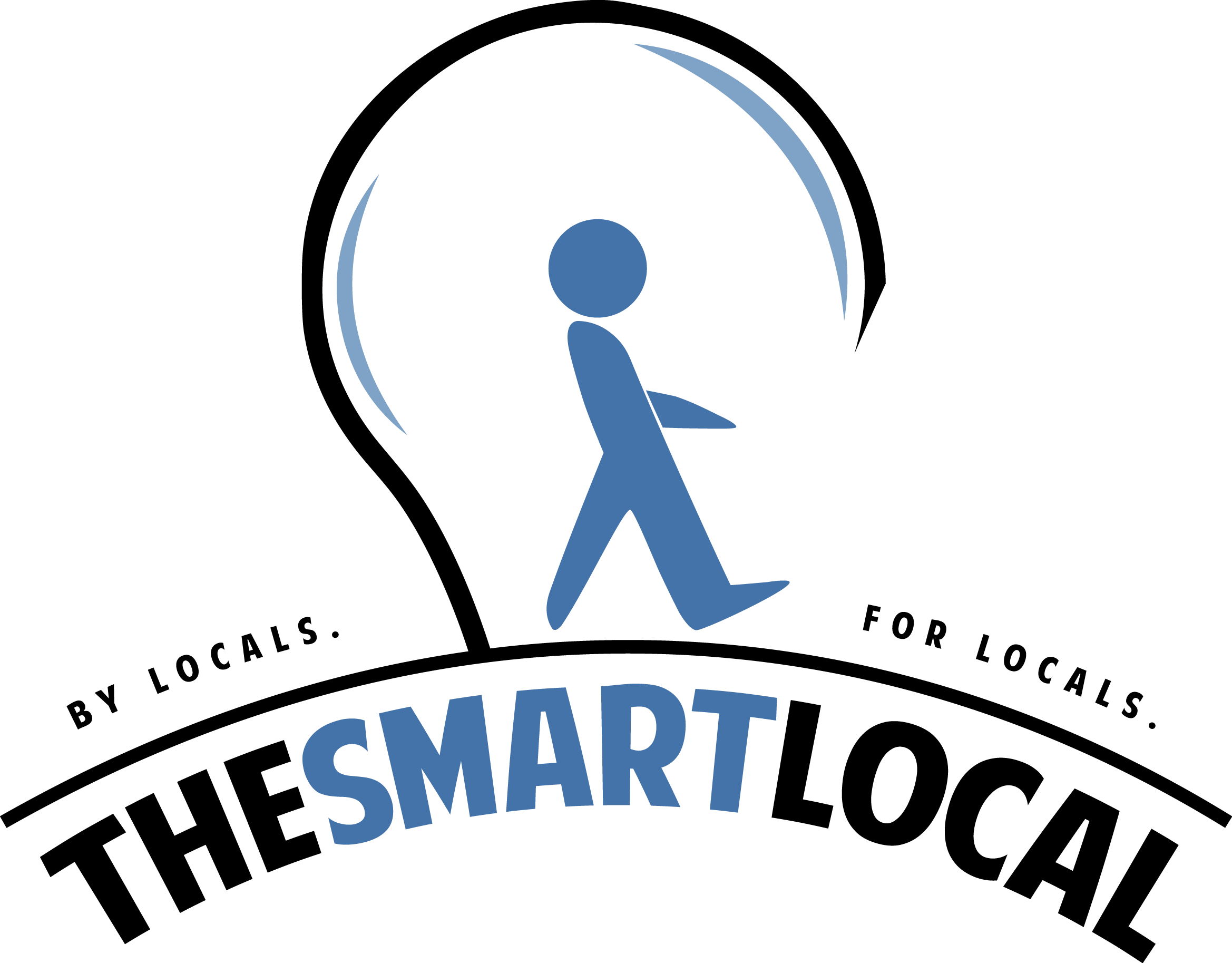 Drop us your email so you won't miss the latest news.