Park Eun Bin press conference in Singapore 
---
When Park Eun Bin made her grand appearance through the doors for her first press conference in Singapore, we were completely bowled over by how smiley and lovely she was in real life. In other words, we were star-struck. 
This press conference stop is the third – after Manila and Bangkok – as she makes her tour around Asia following the success of her latest drama Extraordinary Attorney Woo, to meet and greet her fans. 
---
Her first time in Singapore 
---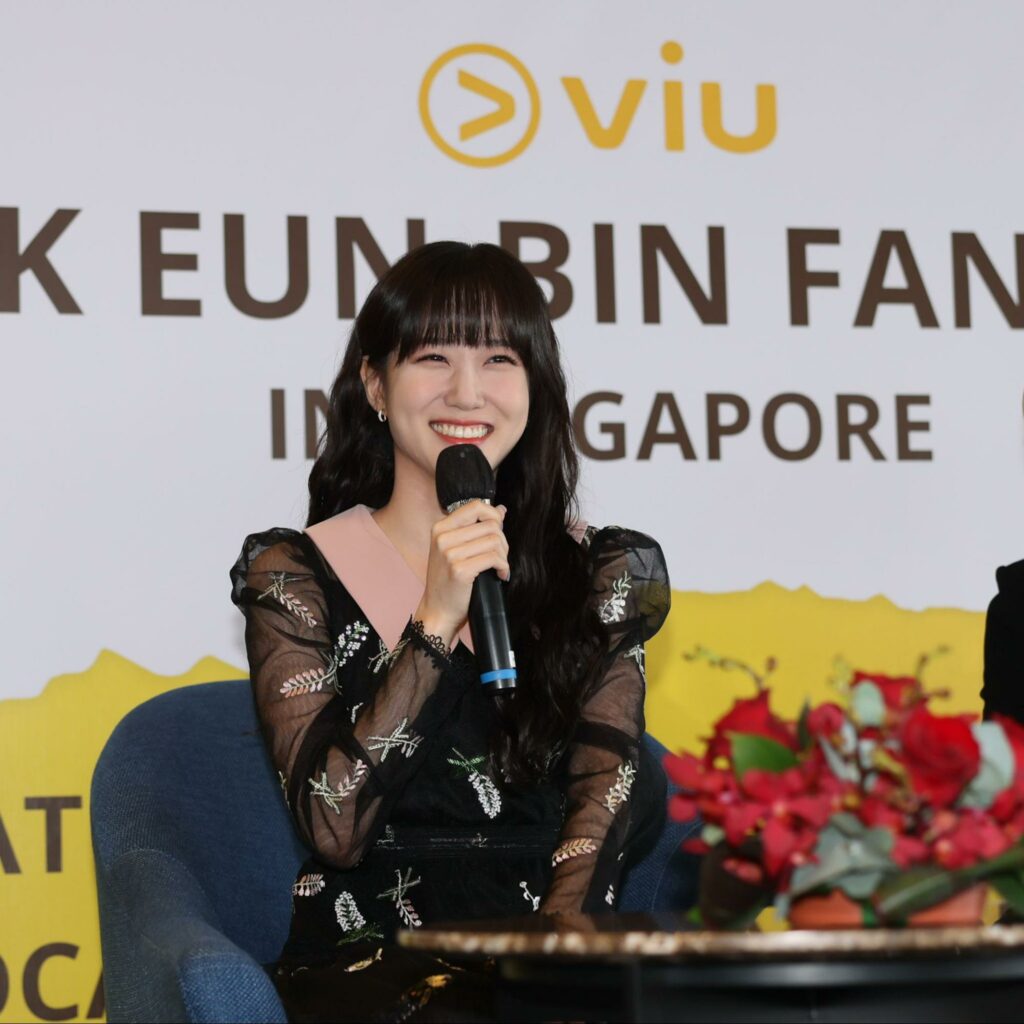 Image credit: Viu Singapore 
Park Eun Bin's fan meet marks her first visit to Singapore, and her impression of the city was a positive one. The actress was thoroughly impressed by how clean and eco-friendly the city is.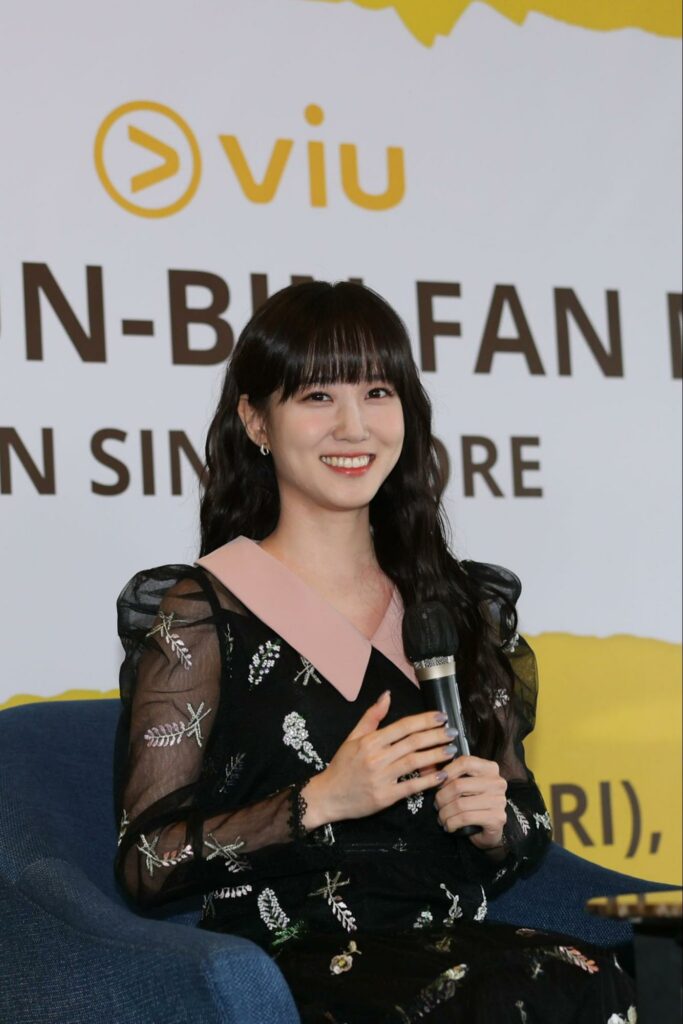 Image credit: Viu Singapore 
Due to her tight schedule, she hasn't been able to try out a variety of Singaporean cuisines. However, she gleefully shared that she will be having chilli crab, the representative dish of Singapore, for lunch tomorrow.
Park Eun Bin hopes to explore the city when travelling to another country. She shared that she hasn't been to Universal Studios Singapore (USS) before, and she would love to pay a visit if given the chance. 
---
Park Eun Bin's upcoming drama projects & how she chooses roles
---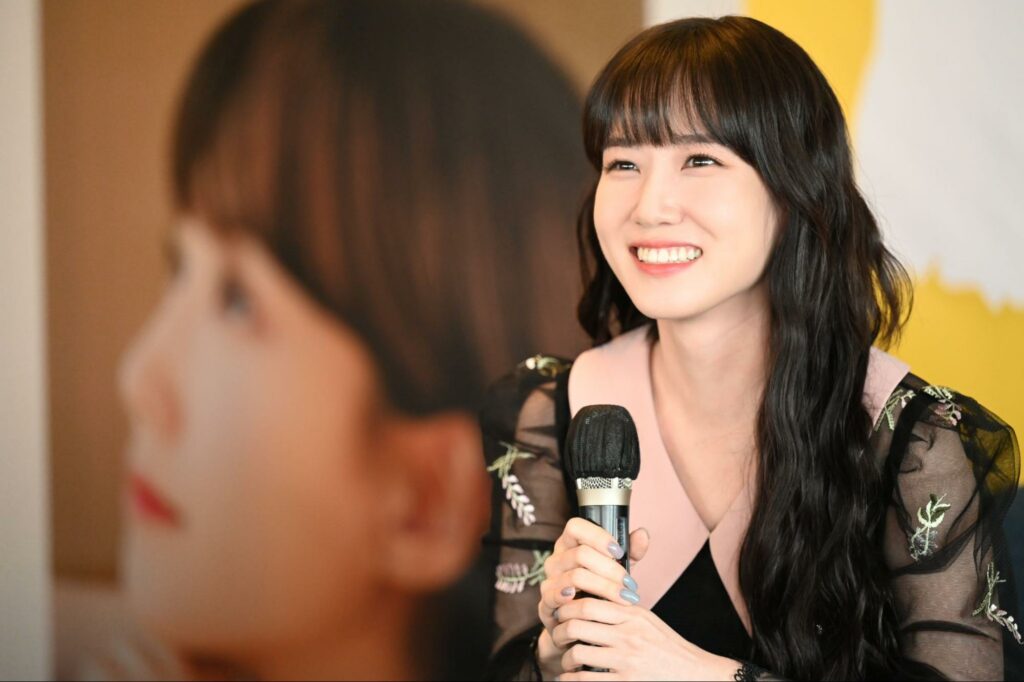 Image credit: Viu Singapore 
Since the overwhelming success of her latest drama Extraordinary Attorney Woo, she hasn't had much time to herself. This explains why she doesn't feel that her day-to-day life has changed much despite being the talk of the town.
However, now that she's meeting her international fans, she's gradually starting to feel the roaring support from them.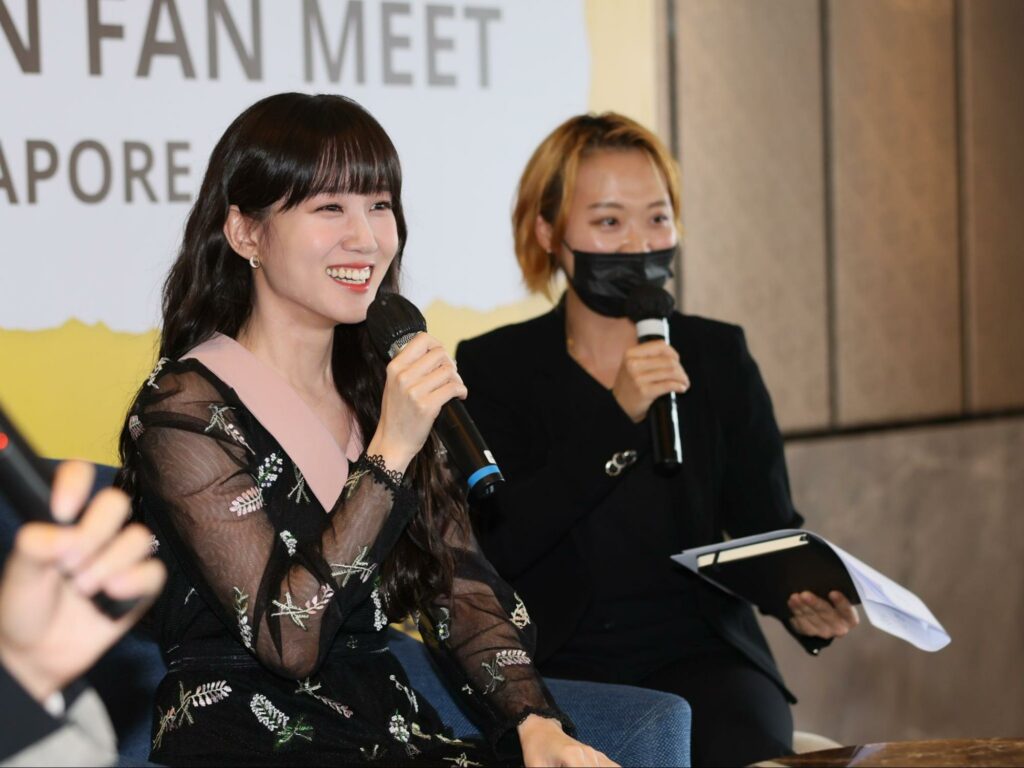 Image credit: Viu Singapore 
The amiable actress also shared that when she decides on a project to work on, she focuses on how charming or attractive the character is. Then, she'll take a look at the synopsis, and think about the direction of the writer's intended message for the audience. Finally, she'll contemplate what she can achieve through the project.
Despite taking on several roles and dipping her toes in a variety of genres, Park Eun Bin said that she has yet to act in a romance drama. She revealed that she's currently considering a drama, and we're hoping that there'll be good news soon. 
---
Her plans for 2023
---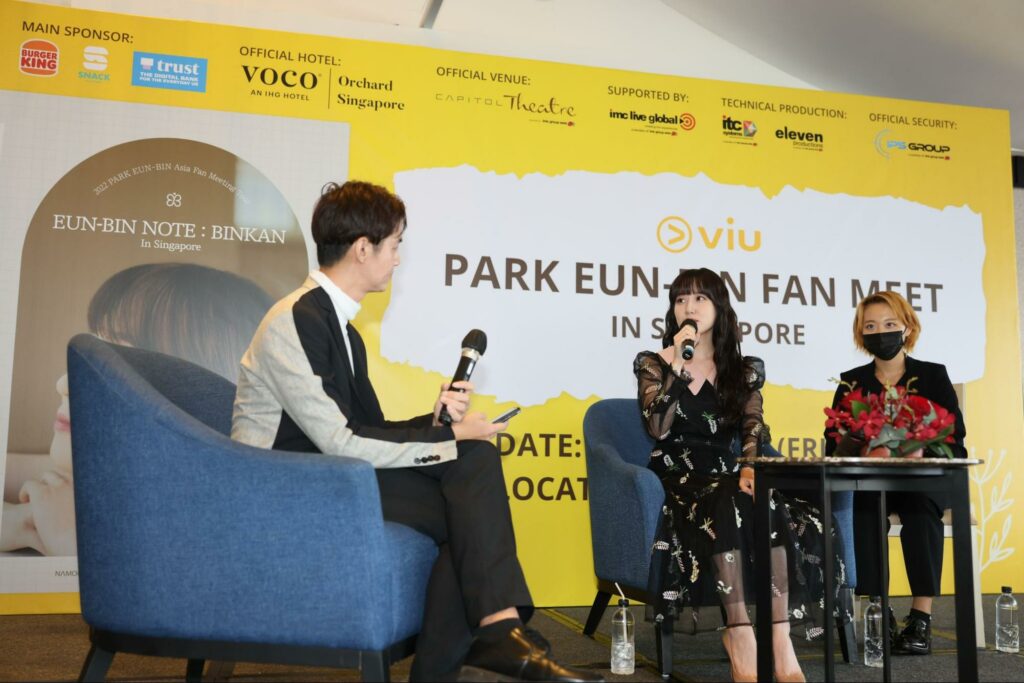 Image credit: Viu Singapore 
Many fans expect Park Eun Bin to be a huge planner because of her role in Extraordinary Attorney Woo, but she confessed that she's not one. Her personal goal for the upcoming year is to be healthy and happy. As cliche as it sounds, she believes that health and happiness are the most important things one can wish for. 
---
Park Eun Bin press conference in Singapore 2022
---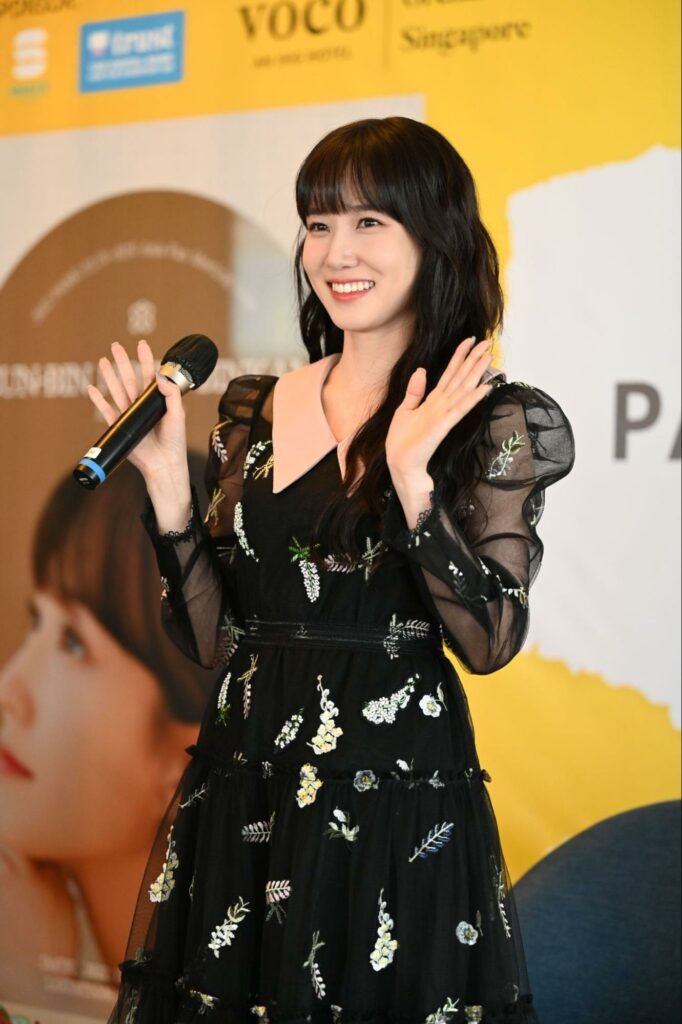 Image credit: Viu Singapore 
Wrapping up the press conference, Park Eun Bin shared that she has always wanted to visit Singapore as it's a famous tourist destination. She deems her first time here even more special thanks to her first fan meet. Her concluding statement was: Please enjoy my fan meeting lah~
Also check out:
---
Cover image adapted from: Viu Singapore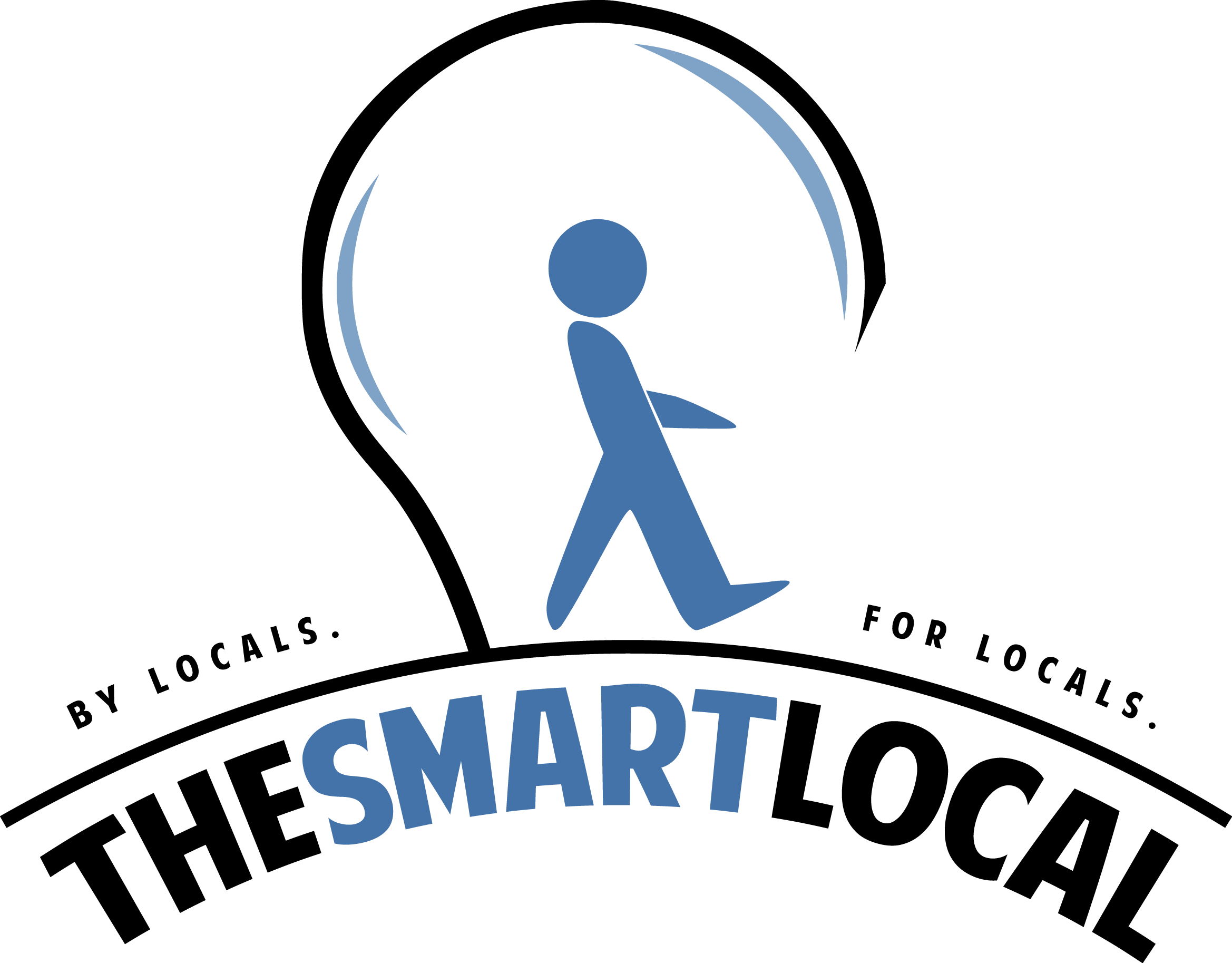 Drop us your email so you won't miss the latest news.