Must-watch Korean law dramas
---
From medical dramas to makjang dramas, you will never run out of K-dramas of various genres to watch. They often keep us up all night, binge watching until two in the morning. But these 10 Korean law dramas will make you pull an all-nighter for a different reason – these dramas question your moral compass and show you that life is not just black and white. You'll be conflicted and frustrated, but they will be worth your time.
---
1. Remember: War of the Son (2015)
---

Image credit: SBS
Main Cast: 
Yoo Seung-ho as Seo Jin-woo

Park Min-young as Lee In-ah

Park Sung-woong as Park Dong-ho

Nam Goong-min as Nam Gyu-man

Jung Hye-sung as Nam Yeo-kyung
Remember: War of the Son revolves around Jin-woo, a young boy with a condition called "hyperthymesia". This condition refers to the ability to remember a substantial amount of life details and experiences vividly. 
After Jin-woo's father is imprisoned for a crime he didn't commit, Jin-woo works towards becoming a lawyer in hopes to prove his father's innocence some day. 
Although Jin-woo successfully passes the bar, he is faced with deep-seated challenges as he goes against people who have it all – money and power. The story is further complicated when Jin-woo, who used to have hyperthymesia, starts to lose his memory due to Alzheimer's disease. 
Remember: War of the Son is not only a suspenseful thriller, but it also reveals the shortcomings of the legal system and struggles of being at odds with people in power.
---
2. The Good Wife (2016)
---

Image credit: tvN
Main Cast: 
Jeon Do-yeon as Kim Hye-kyung

Yoo Ji-tae as Lee Tae-joon

Yoon Kye-sang as Seo Jung-won
The Good Wife follows the story of an accomplished prosecutor, Tae-joon. His future is paved with success until he gets involved in a political scandal. Eventually, Tae-joon gets arrested for corruption. While Tae-joon's career comes to a halt, that's not the case for his wife, Hye-kyung. 
Before taking on the role of Tae-joon's wife, Hye-kyung worked as an attorney. Although she has not worked for the past 15 years, Hye-kyung decides to restart her career and embark on a journey to find her true self and identity. 
The Good Wife is a remake of the American TV series of the same title. Yet, the adaptation incorporates unique characteristics that make up a Korean drama, which means you won't be watching a carbon copy of the original. 
This drama will be right up your alley if you enjoy unpacking complex characters and an intense plot. 
---
3. Suspicious Partner (2017)
---

Image credit: SBS
Main Cast: 
Ji Chang-wook as Noh Ji-wook

Nam Ji-hyun as Eun Bong-hee

Choi Tae-joon as Ji Eun-hyuk

Kwon Na-ra as Cha Yoo-jung 
Suspicious Partner is centered on Bong-hee, a judicial apprentice. One day, she boards the subway and chances upon Ji-wook. Their first encounter is rather unpleasant as she mistakes Ji-wook for a molester, only to find out that he is a prosecutor. 
To make her day worse, Bong-hee finds out about her boyfriend's infidelity. She's naturally betrayed and hurt by his actions, and thus lashes out by saying that she'll sleep with the first man meets. 
Of course, Ji-wook is the first man that she bumps into. They share a couple of drinks and, lo and behold, Bong-hee wakes up to Ji-wook the next morning.
The drama takes an unexpected turn when Bong-hee's ex-boyfriend is found dead in her apartment. As a result, Bong-hee gets arrested as a suspect. Ji-wook is put in charge of Bong-hee's case, and he works day and night to prove her innocence.
After Ji-wook successfully gets Bong-hee off from the murder charges, she becomes determined to catch the real culprit. Two years later, Bong-hee and Ji-wook meet again. But this time, they meet as rivals in court. 
---
4. Witch's Court (2017)
---

Image credit: KBS2
Main Cast: 
Jung Ryeo-won as Ma Yi-deum

Yoon Hyun-min as Yeo Jin-wook
At first blush, Yi-deum comes across as a bold and fearless prosecutor who uses all means at her disposal to win her cases. However, more is revealed about Yi-deum after she is assigned to a special task force that specialises in sex crimes. 
Beneath the confident facade lies a lonely woman who works hard and longs to see her missing mother again.
The loner Yi-deum begins to understand the importance of teamwork as she works closely with Jin-wook, a newbie prosecutor, who also joins the special task force. While they experience a bumpy start as colleagues and neighbours, Yi-deum and Jin-wook work hand-in-hand to take on diverse sex crime cases and ultimately solve the mystery on how Yi-deum's mother went missing. 
Witch's Court has a good balance of humour and tension. More importantly, it offers an insight into sex crimes, such as molka (illegally installed cameras) and date rape, that continues to plague Korea. 
---
5. While You Were Sleeping (2017)
---

Image credit: SBS
Main Cast: 
Bae Suzy as Nam Hong-ju

Lee Jong-suk as Jung Jae-chan

Jung Hae-in as Han Woo-tak

Lee Sang-yeob as Lee Yu-beom
While You Were Sleeping focuses on the protagonist, Hong-ju, who works as a reporter. Hong-ju has a special ability – she can predict the death of others in her dreams. Although Hong-ju attempts to prevent her dreams from becoming a reality, she is unsure when the deaths will take place. 
On the other hand, Jae-chan is a newbie prosecutor. At work, he meets Yu-beom, who used to be his private tutor and is now a lawyer. Despite their former relationship as tutor and tutee, their current relationship is filled with friction.
Jae-chan moves and becomes neighbours with Hong-ju. One day, he has a dream of Yu-beom driving Hong-ju's car, which results in a series of unfortunate events such as the death of Hong-ju and her mother. 
As Jae-chan senses that his dream could become a reality, he takes extreme measures to prevent it from happening.
---
6. Ms. Hammurabi (2018)
---

Image credit: JTBC
Main Cast: 
Go Ah-ra as Park Cha-oh-reum

Kim Myung-soo as Im Ba-reun

Sung Dong-il as Han Se-sang 

Ryu Deok-hwan as Jung Bo-wang

Lee Elijah as Lee Do-yeon

Lee Tae-sung as Min Yong-joon
Ms. Hammurabi revolves around the story of three judges – Cha-oh-reum, Ba-reun and Se-sang. While they share the same occupation, they have distinctly different personalities. 
Cha-oh-reum is an enthusiastic and passionate judge who is newly appointed to the 44th Civil Affairs Department. She is ready to make a difference, but she has to learn how to deal with her emotions first. 
Ba-reun is a collected and composed realist on the outside, and a softie with a strong sense of responsibility on the inside. 
Se-sang is a wise chief judge who guides Cha-oh-reum along the way. In return, he learns some lessons from her too. 
This drama focuses on the development and growth of the three judges as they deal with a plethora of cases. It also depicts diverse societal issues in Korea, such as sexual harassment and abuse of power, while conveying the message that there is no one-size-fits-all solution to these complex challenges.
---
7. Your Honour (2018)
---

Image credit: SBS
Main Cast: 
Yoon Shi-yoon as Han Kang-ho / Han Soo-ho

Lee Yoo-young as Song So-eun

Park Byung-eun as Oh Sang-chul

Kwon Na-ra as Joo Eun-yeok
Soo-ho and Kang-ho are identical twins who lead completely different lives. Soo-ho is a judge who abides by the law, whereas Kang-ho has been arrested for committing several crimes.
One day, Soo-ho goes missing without a trace and Kang-ho covertly takes over his brother's position as a judge. 
While the dual characters played by Yoon Shi-yoon create a thrilling yet humorous story, Your Honour also challenges the definition of law and justice by offering different perspectives. It also explores how traditional influences, such as Confucian values, fuse and conflict with Korea's current legal system. 
---
8. Touch Your Heart (2019)
---

Image credit: tvN
Main Cast: 
Lee Dong-wook as Kwon Jung-rok

Yoo In-na as Oh Yoon-seo / Oh Jin-shim
Touch Your Heart follows the story of Jung-rok and Yoon-seo.
Yoon-seo is a famous actress, but her career begins to go downhill after she gets entangled in a scandal. Despite the controversy, Yoon-seo finds out that a well-known screenwriter is keen on having her as the lead for a new drama series. 
Thinking that this could be her chance to rise again, Yoon-seo decides to audition for the lead character, who's a legal secretary. But there's just one caveat – Yoon-seo has to gain experience by working as a lawyer's secretary for three months in order to be offered the role. 
As a result, Yoon-seo begins to work as Jung-rok's secretary in a law firm. Jung-rok, a high powered lawyer, is hostile and reluctant to accept Yoon-seo as his secretary, but their relationship begins to develop. Little does Jung-rok know that he, too, has a lot to learn from Yoon-seo.
---
9. Law School (2021) 
---

Image credit: JTBC
Main Cast: 
Kim Myung-min as Yang Jong-hoon

Kim Bum as Han Joon-hwi

Ryu Hye-young as Kang Sol / Kang Dan

Lee Jung-eun as Kim Eun-sook
Once a prosecutor and now a professor at a prestigious law school, Jong-hoon is blunt in nature and does not beat around the bush. 
Many people find Jong-hoon's personality to be rather distasteful. The only exception is Eun-sook, his colleague and confidante.
Sol and Joon-hwi are in their freshman year of law school. Unlike her well-to-do and intelligent classmates, Sol comes from a poor family background. On top of that, she barely makes it to law school. 
On the other hand, Joon-hwi has it all. He ranks first among the freshies, and he's physically attractive too. However, Joon-hwi has a secret that no one knows about, just yet.
---
10. The Devil Judge (2021)
---

Image credit: tvN 
Main Cast: 
Ji Sung as Kang Yo-han

Kim Min-jung as Jung Sun-ah

Park Jin-young as Kim Ga-on

Park Gyu-young as Yoon Soo-hyun
The Devil Judge is set against the backdrop of a dystopian, modern Korea. Chaos has taken over, and the society has become a mess due to growing hatred, suspicion, and tension. The collapse of law and order drives Yo-han, a head trial judge, to create change in the society. 
In order to create change, Yo-han's courtroom is turned into a reality show where he subjects the evil and guilty to cruel punishments. This earns Yo-han the nickname of the "Devil Judge".
Yo-han becomes involved in an antagonistic competition with Sun-ah, an intelligent director of a corporate social responsibility foundation. She is in control of the country as she has a close network of powerful political and business figures. 
Ga-on, a newbie judge, and Soo-hyun, a police officer, are childhood friends who embark on a journey to seek true justice. They also aim to expose Yo-han's secret amidst an unstable and turbulent society.
---
Korean law dramas that will have you questioning life
---
You don't have to be well-versed in Korea's legal system to watch these law dramas. As long as you enjoy intense dramas that require some thought, these Korean law dramas will be your cup of tea. What's more, they will open your eyes to some pressing social issues that Korea struggles with today. 
Also check out:
---
Cover image adapted from: JTBC, SBS, tvN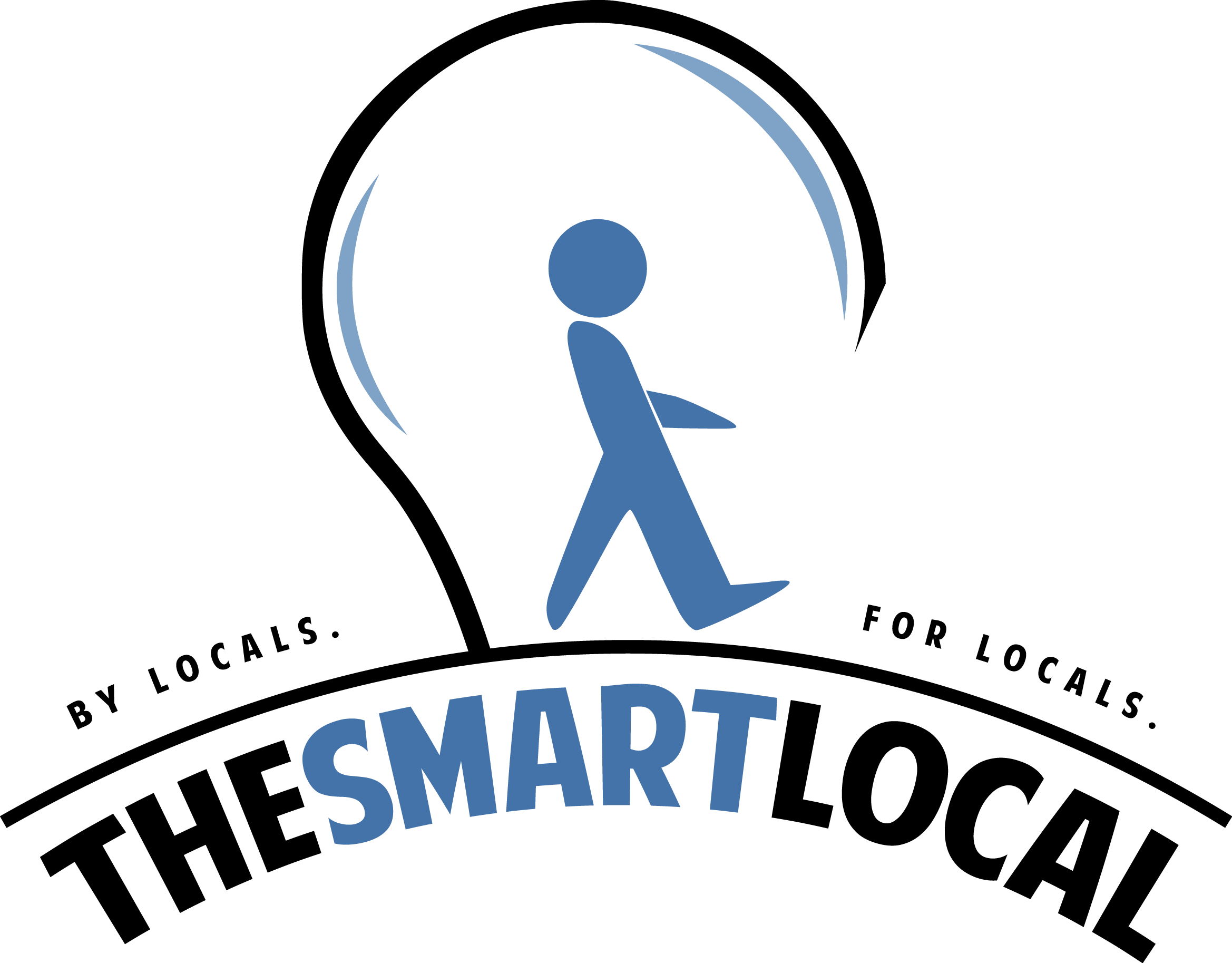 Drop us your email so you won't miss the latest news.