Woo Lae Oak
---
The phrase "So near, and yet so far" couldn't be more apt for South Korea and North Korea. Though close in proximity to each other, cultural exchanges through something as seemingly trivial as food remain unimaginable as the relationship between the two countries remains tense. But at Woo Lae Oak, you get a taste of cold buckwheat noodles, which is widely known as the representative North Korean dish. 
---
Michelin Guide restaurant that's been around for more than 70 years
---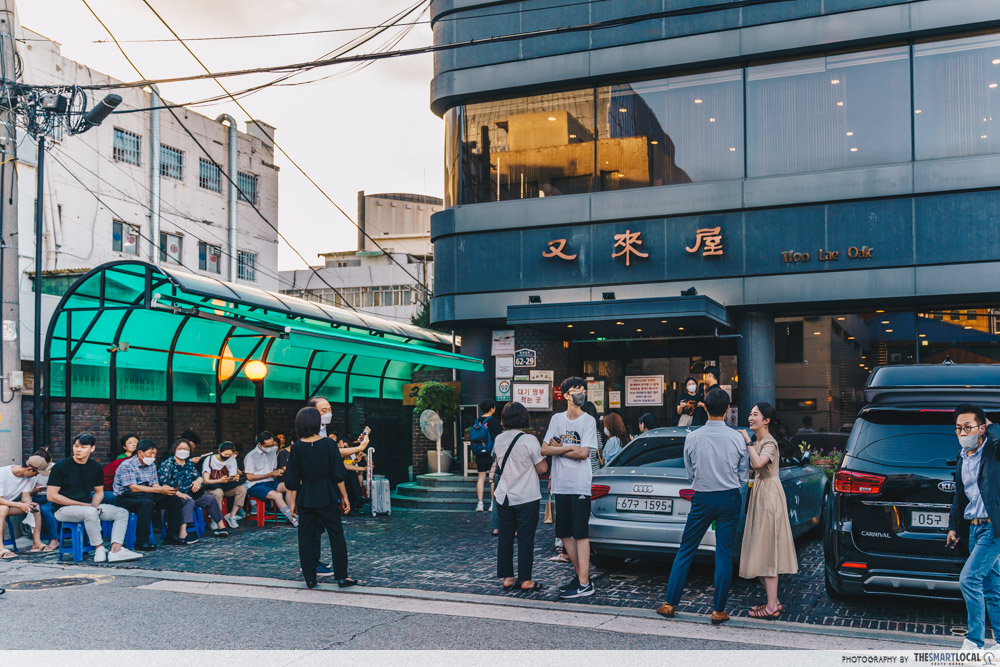 Woo Lae Oak clinched the Michelin Bib Gourmand in 2020, which is a considerable feat as it's only awarded to restaurants with the best value for money and good quality foods.
You'll also find rows of other awards, such as maintaining top-tier food hygiene, lined neatly against the wall as soon as you set foot in the restaurant.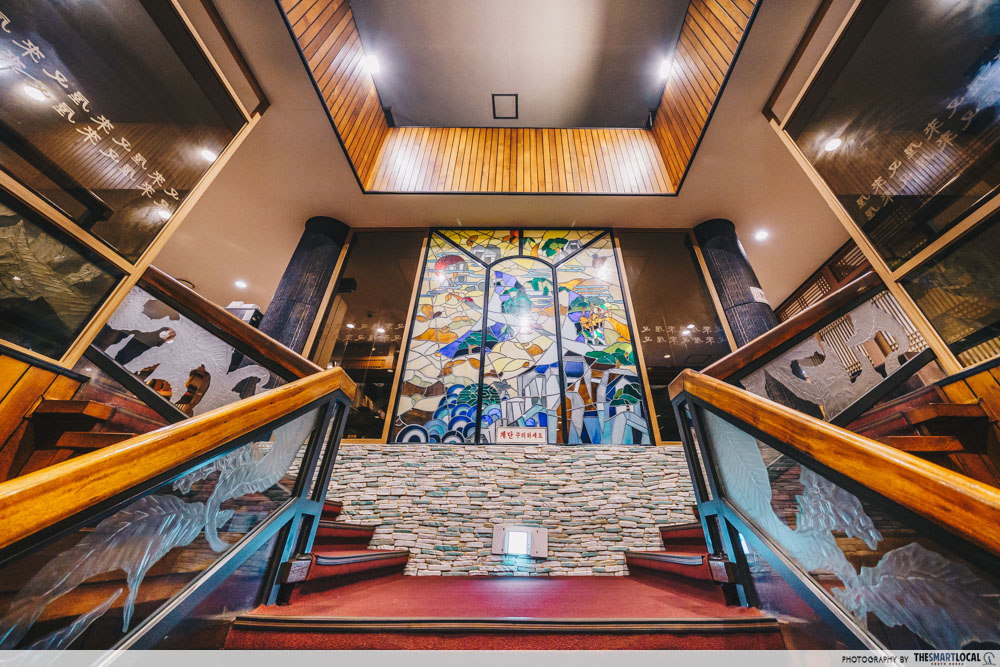 The restaurant started out as a family-run business in 1946, which means that it's more than 70 years old. True to its long-standing reputation and legacy, the 2-storey restaurant is always bustling with customers during opening hours.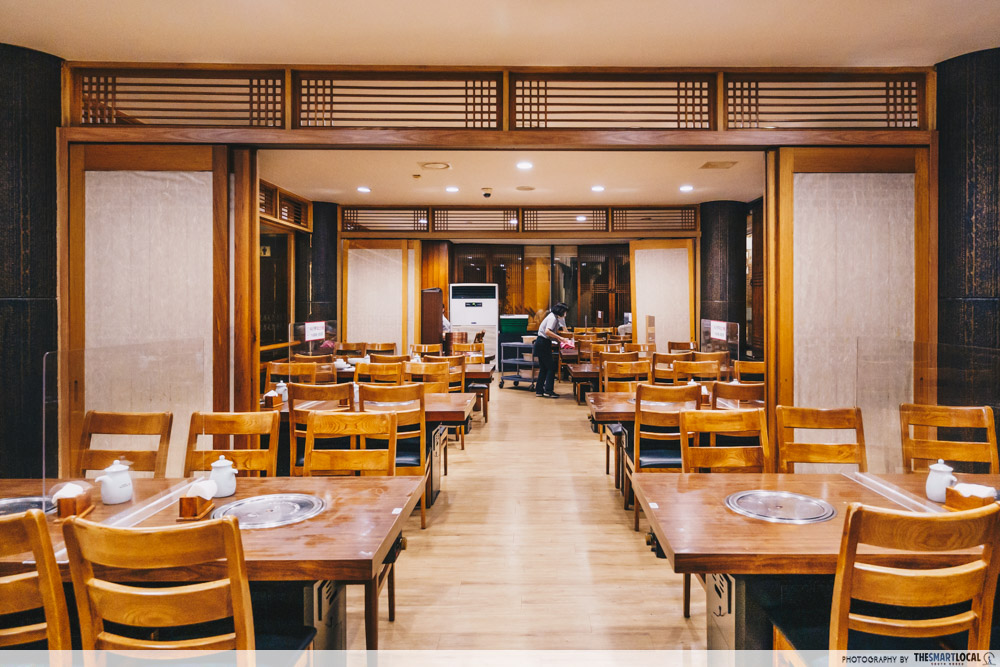 The interior of Woo Lae Oak is relatively quaint yet simple, and it's spacious enough to house big groups of customers at once. Although the restaurant is best known for their Pyongyang naengmyeon (cold buckwheat noodles), you can also enjoy grilled meats as every table comes with a KBBQ grill. 
---
Best North Korean buckwheat noodles in South Korea
---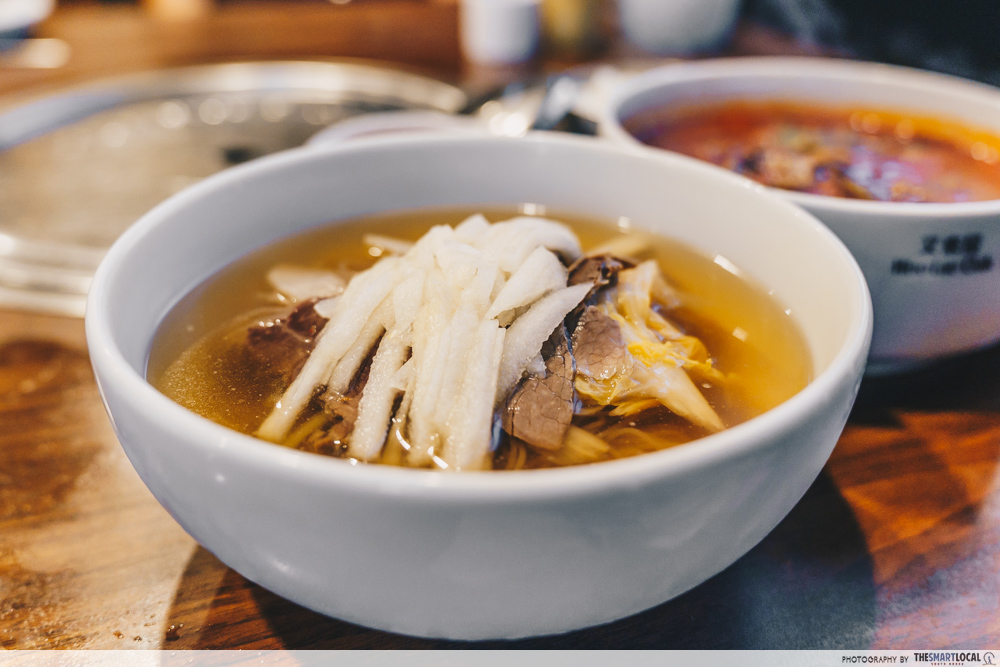 Lauded as the most delicious Pyongyang naengmyeon in South Korea, Woo Lae Oak takes pride in this dish made with beef broth, and topped with sliced Korean pear, beef, and white kimchi. Fun fact: this dish is named after the capital of North Korea.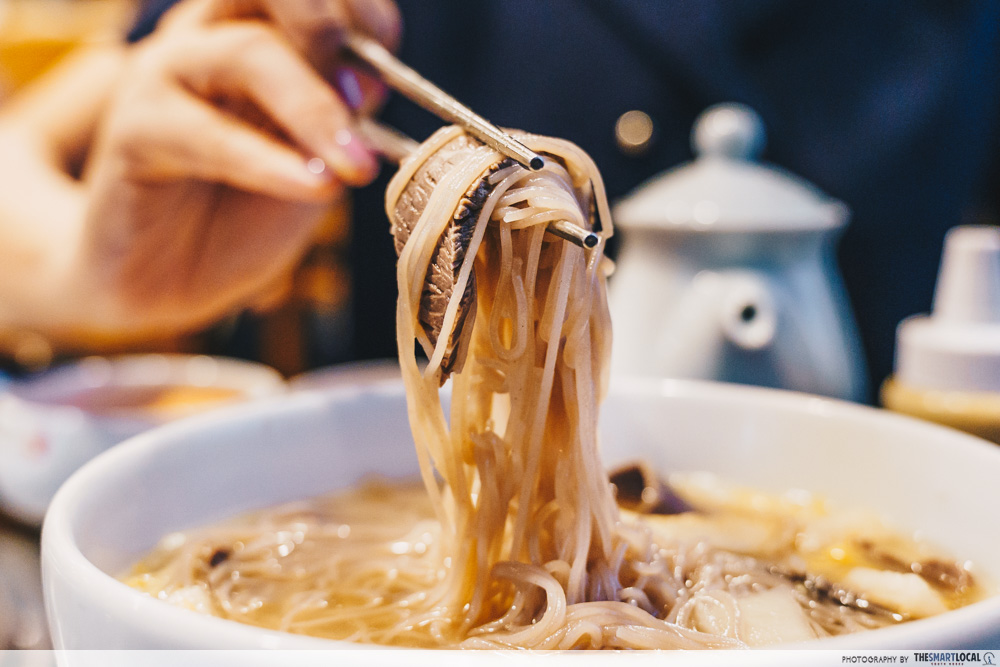 Each bowl of Pyongyang naengmyeon is priced at KRW16,000 (~USD11.21), which is nearly twice the average price of the usual naengmyeon you get at other restaurants. But we'll cut to the chase and say that you get what you pay for. Unlike the regular Pyongyang naengmyeon, which could taste bland to some, Woo Lae Oak's take on the dish is intensely rich in flavour, yet light on the palate.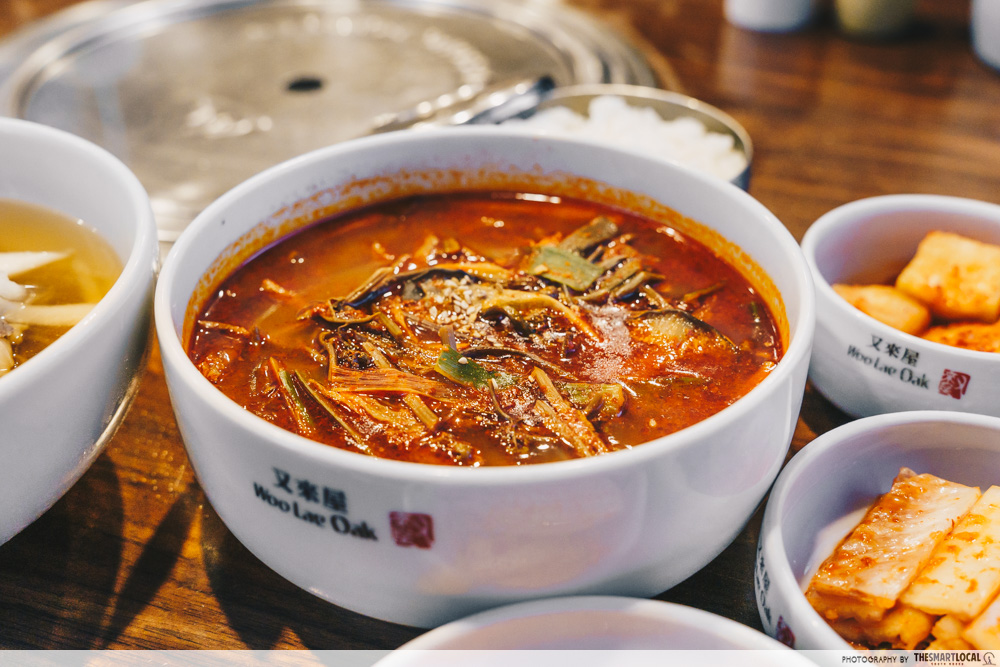 Since we got a bowl of cold noodles, we decided to try out a bowl of piping-hot yukgaejang (spicy beef soup). For those who aren't good at tolerating spice, this dish may look daunting. But not to worry, it wasn't unbearably spicy especially when eaten with rice.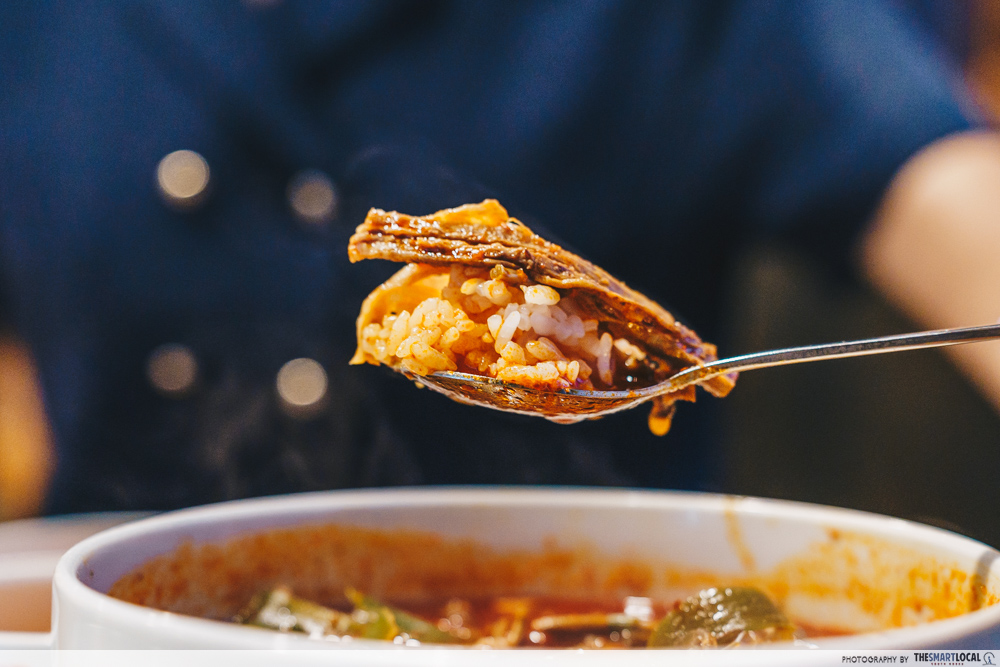 The restaurant staff encouraged us to sprinkle a dash of pepper on the yukgaejang, which proved to be great advice as it enhanced the flavour of the beef soup. The yukgaejang costs KRW16,000 (~USD11.21) per bowl, and it's accompanied with a serving of rice. 
We visited Woo Lae Oak with an eager heart to give their cold noodles a shot, but we left the restaurant pleasantly surprised by their spicy beef soup. 
---
Directions to Woo Lae Oak 
---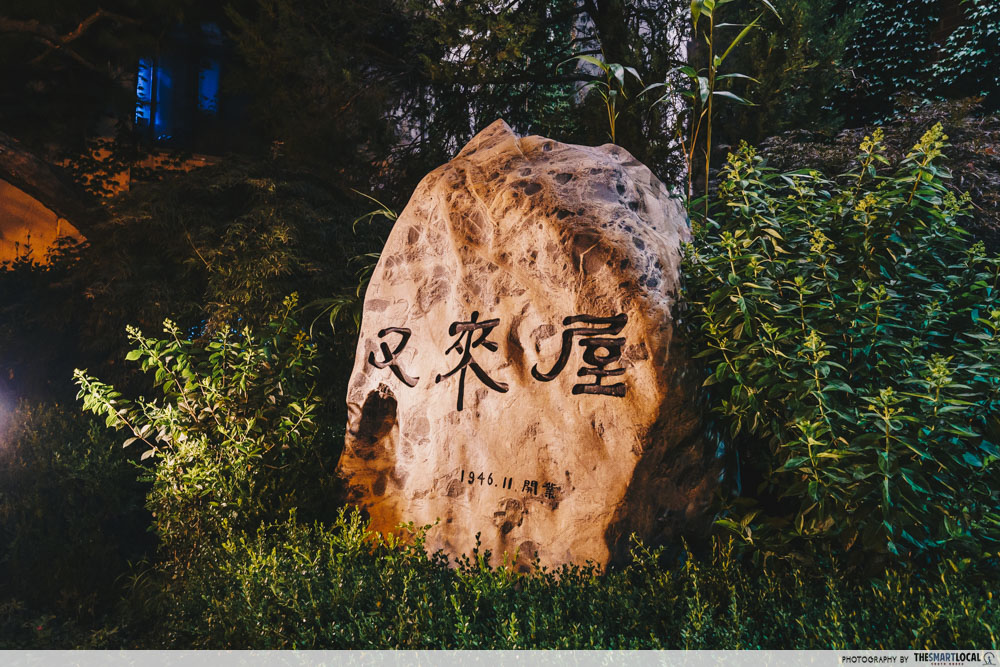 Due to the unceasing support of both new and regular customers, the waiting time may take up to an hour or so. But it's not every day that you get to try authentic North Korean cuisine, so we highly encourage you to pay a visit to Woo Lae Oak for a one-of-a-kind experience nonetheless. 
How to get there:
Head to

Exit 4

of Euljiro 4(sa)ga Station.

From the convenience store CU, walk straight. 

When you see a corner, turn to your left. It should take you 2 minutes by foot.
Address: 62-29 Changgyeonggung-ro, Jung-gu, Seoul
Opening hours: Tue-Sun 11.30am-9pm (Closed on Mondays)
Contact: 02-2265-0151
Also check out: 
---
Cover image adapted from: TSL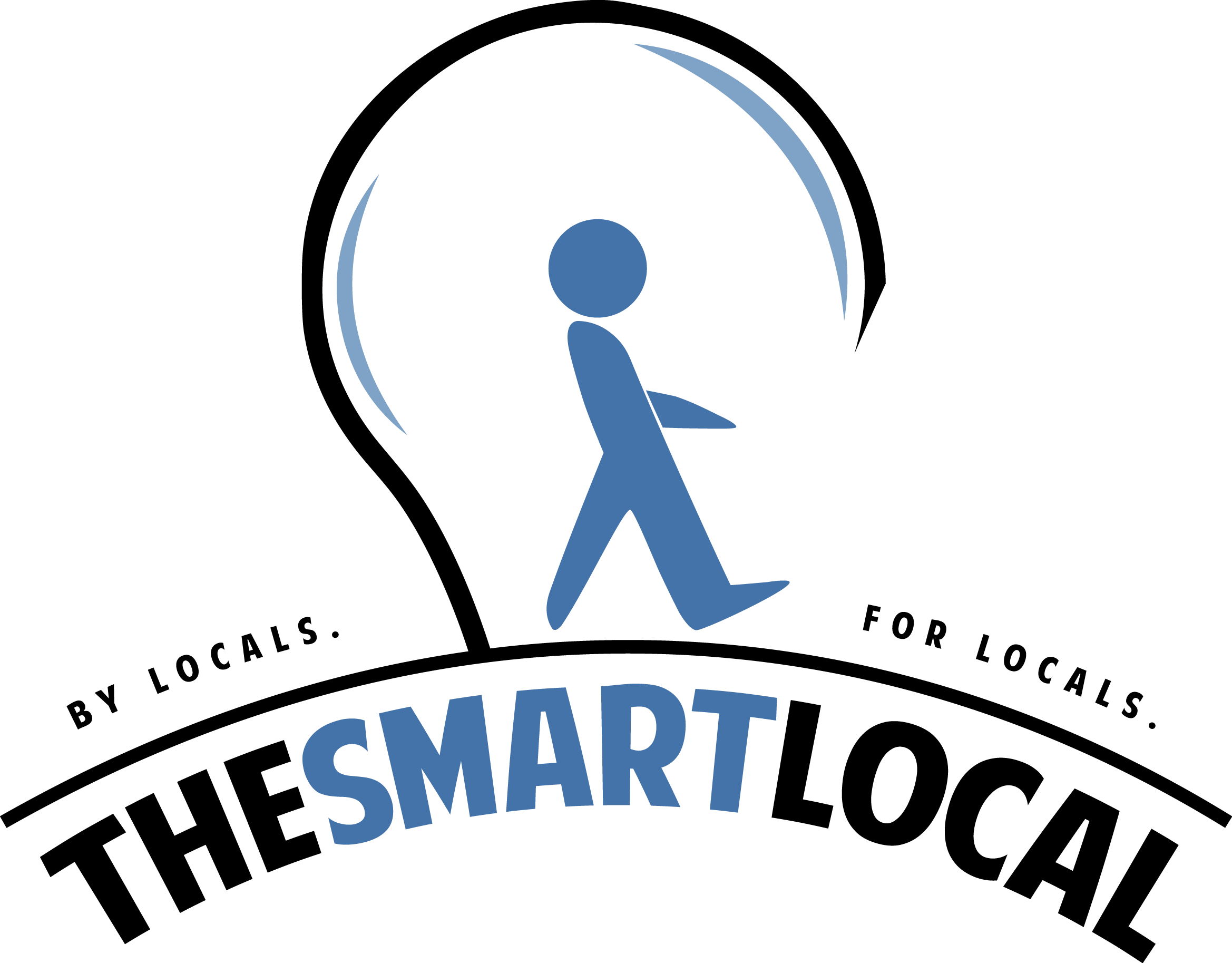 Drop us your email so you won't miss the latest news.