Korean dramas about mental health
---
Mental health can be an abstract concept for those who are neurotypical, but that doesn't mean that you shouldn't try to understand it. Korean dramas have been bringing up mental health issues and incorporating them into the everyday lives of its characters, allowing viewers to empathise. We've compiled 29 Korean dramas about mental health issues, sorted into categories, so you can understand mental illnesses better as you watch the characters heal and grow.
---
Autism Spectrum Disorder
---
1. Crash Course In Romance (2023)
---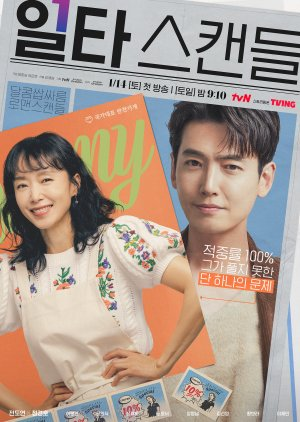 Image credit: tvN
Main Cast:
Jung Kyung Ho as Choi Chi Yeol

Jeon Do Yeon as Nam Haeng Seon

Oh Eui Shik as Nam Jae Woo

Lee Bong Ryun as Kim Young Joo
Nam Haeng Seon is a positive and bright individual who works in private education. Since the loss of her parents, she has had to care for Nam Jae Woo, her brother with autism. The role of a caretaker brings difficult moments, but she goes through it all with a smile.
She then meets Choi Chi Yeol, a prickly instructor who is the total opposite of her cheerful demeanour. Chi Yeol becomes inspired by her perseverance despite everything she has had to go through. The pair develops a romantic relationship and navigates the world together as caretakers of Jae Woo.
Genre: Comedy, romance
---
2. Extraordinary Attorney Woo (2022)
---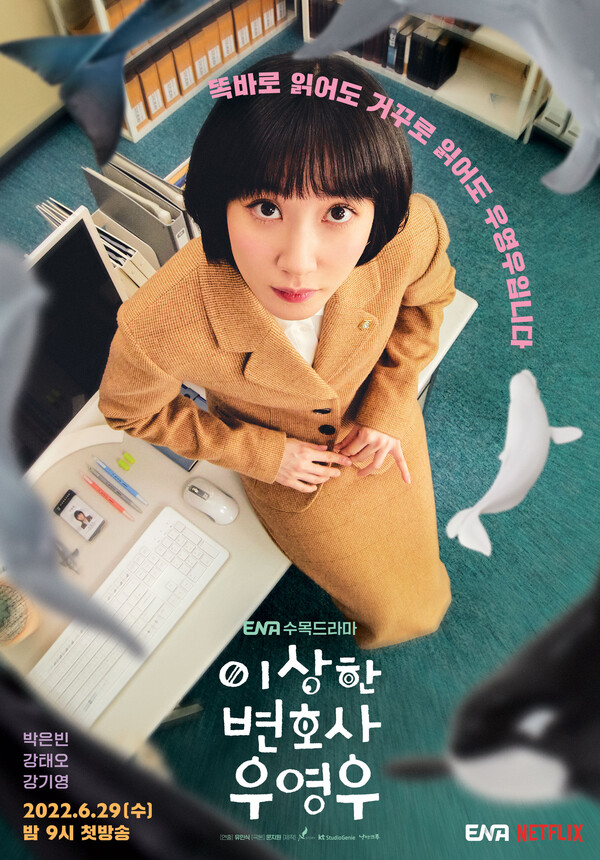 Image credit: ENA 
Main Cast:
Park Eun Bin as Woo Young Woo

Kang Tae Oh as Lee Jun Ho

Kang Ki Young as Jung Myung Seok

Yoon Kyeong Ha as Choi Su Yeon

Joo Jong Hyuk as Kwon Min Woo
Woo Young Woo is a brilliant and young individual with Asperger's syndrome. She finds a job as a rookie attorney at Hanbada, one of the top law firms in Korea. As she struggles against the prejudice from her co-workers and clients, she meets people who truly care for her and help her grow. 
She also develops a romantic relationship with Lee Jun Ho and has to learn to manage her difficulties in understanding social cues to form a healthy relationship.
Check out our review on the 1st episode of the drama.
Genre: Law, romance, life
---
3. It's Okay To Not Be Okay (2020)
---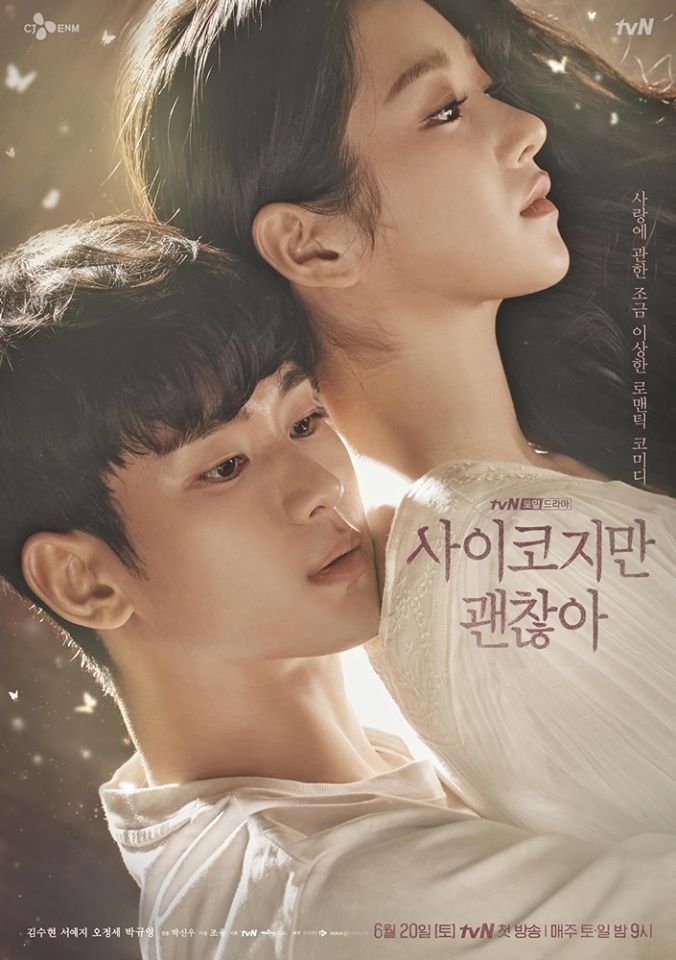 Image credit: tvN 
Main Cast:
Kim Soo Hyun as Moon Gang Tae

Seo Ye Ji as Ko Moon Young

Oh Jung Se as Moon Sang Tae

Park Kyu Young as Nam Ju Ri
It's Okay To Not Be Okay revolves around Moon Gang Tae, a community health worker at a psychiatric ward, and Ko Moon Young, a successful children's book author who is cold to others. 
Taking care of his autistic brother, Moon Sang Tae, leaves Gang Tae with no time for personal relationships. Meanwhile, Moon Young is constantly haunted by her emotional scars.
As their paths intertwine, the two slowly begin to heal each other's emotional wounds.
Sang Tae plays an important role in the healing of both Gang Tae and Moon Young, as he's an innocent figure who remains impartial and truthful when conflict arises between the two. 
Genre: Romance, drama
---
4. Good Doctor (2013)
---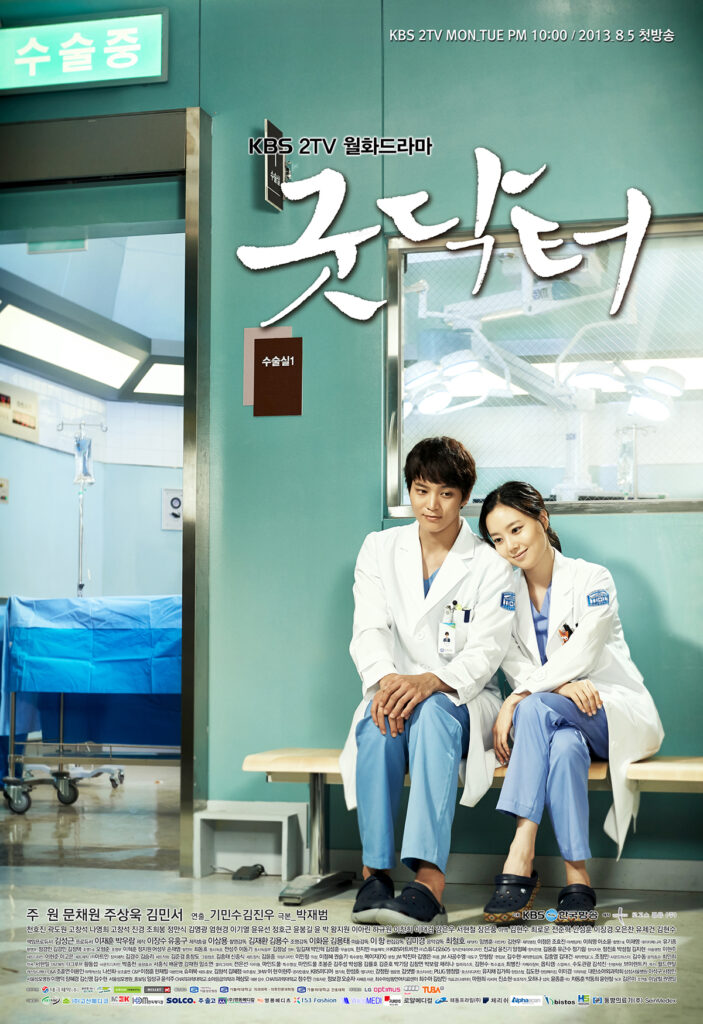 Image credit: KBS2
Main Cast:
Joo Won as Park Shi On

Moon Chae Won as Cha Yoon Seo

Joo Sang Wook as Kim Do Han

Kim Min Seo as Yoo Chae Kyung
Good Doctor revolves around the life of Park Shi On, who has savant syndrome. Although he has the mental age of a 10-year-old due to a developmental disability, he also has near-photographic memory and good spatial skills. 
Shi On works towards his goal of becoming a doctor but is faced with discrimination from both his patients and colleagues. However, Cha Yoon Seo constantly looks out for him whenever he gets bullied, and this eventually causes Si On to develop feelings for her.  
Genre: Medical, romance, comedy 
---
5. Brilliant Legacy (2009)
---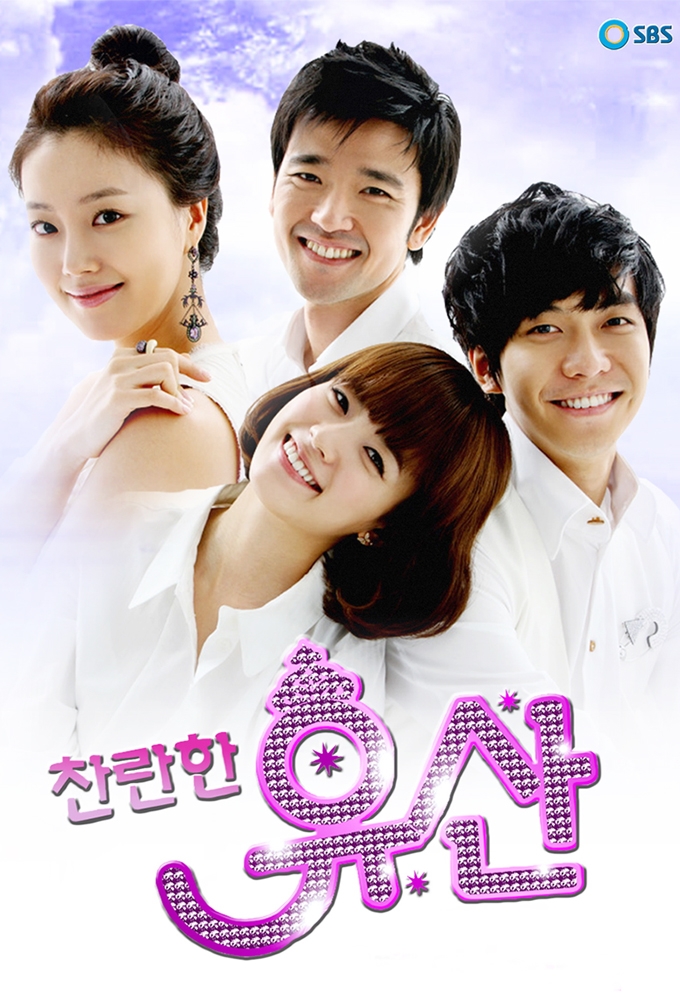 Image credit: SBS
Main Cast:
Han Hyo Joo as Go Eun Sung

Lee Seung Gi as Sun Woo Hwan

Bae Soo Bin as Park Joon Se

Moon Chae Won as Yoo Seung Mi
Go Eun Sung returns from New York after bringing her brother – who suffers from autistic disorder – to the United States to study music. When she arrives in Korea, her luggage gets swapped with Sun Woo Hwan's, making their first meeting an unfortunate one.
Eun Sung's life takes a dramatic turn when her father is mistakenly identified as dead and his second wife runs away with his life insurance money. She also loses her brother, who goes missing not long after.
She decides to start selling dumplings for a living while looking for her brother. Woo Hwan's grandmother chances upon Eun Sung. Seeing her positive attitude, she decides to invite Eun Sung to live with her and compete against Woo Hwan to succeed the company.
Genre: Romance, family
---
Post-Traumatic Stress Disorder (PTSD)
---
6. Find Me In Your Memory (2020)
---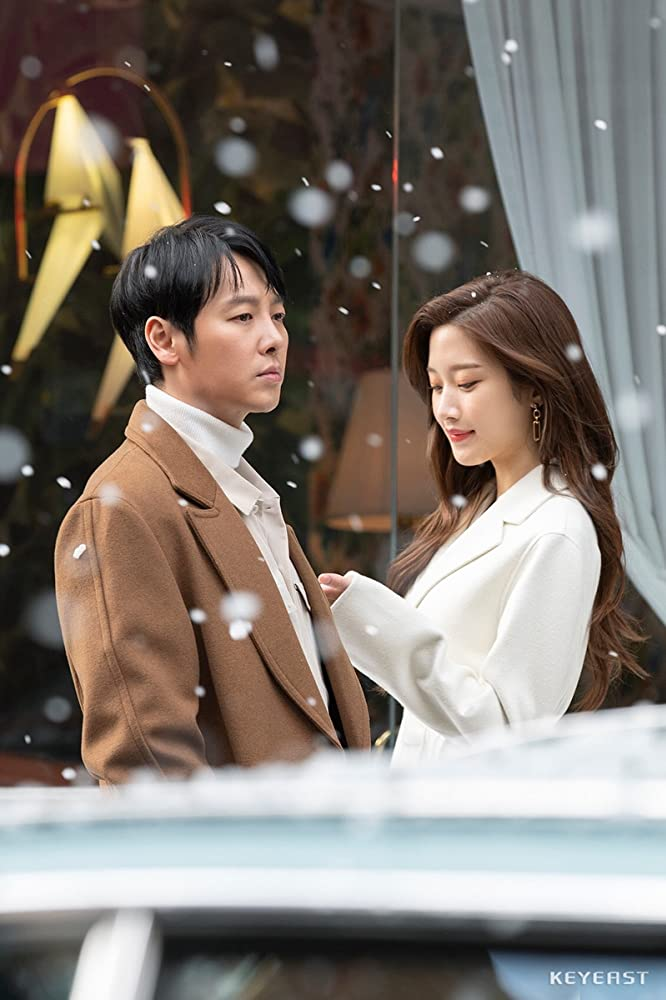 Image credit: MyDramaList
Main Cast:
Kim Dong Wook as Lee Jung Hoon

Moon Ga Young as Yeo Ha JIn

Kim Seul Gi as Yeo Ha Kyung

Lee Jin Hyuk as Jo Il Kwon
Lee Jung Hoon is a news anchor with hyperthymesia, a condition that allows him to remember every intricate detail of his life. This has resulted in PTSD, as he is persistently besieged by the memory of a woman he once loved, who mysteriously disappeared. 
Jung Hoon meets Yeo Ha Jin, a rising actress who's suffering from selective amnesia related to PTSD, which constantly leaves her feeling unsettled. As their paths merge, the pair has to untangle the details of their past and start to heal from their individual pain with each other's support.
Genre: Romance, melodrama
---
7. Forest (2020)
---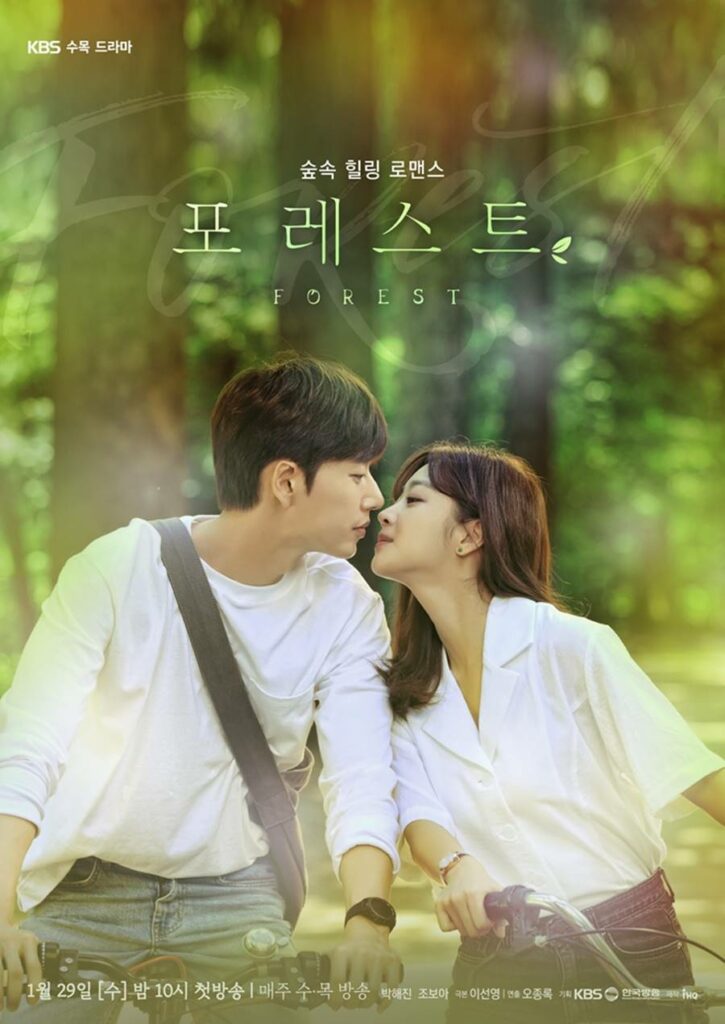 Image credit: KBS
Main Cast:
Park Hae Jin as Kang San Hyeok

Jo Bo Ah as Jung Young Jae

Jung Yun Joo as Oh Bo Mi

Noh Kwang Shik as Choi Chang
Kang San Hyeok is an intelligent and steadfast member of the 119 special rescue team but is marred by memory issues that leave him unable to remember his childhood. Meanwhile, Jung Young Jae is an enthusiastic psychiatrist-turned-surgeon who switched career paths due to the PTSD triggers she gets from treating patients with mental illness.
Young Jae gets posted to Miryeong Hospital, located within a mysterious forest, where she ends up meeting San Hyeok. The longer the two spend time together, the more they discover about their pasts and their connected fates.
Genre: Drama, romance
---
8. Her Private Life (2019)
---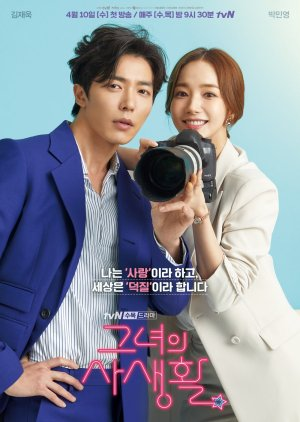 Image credit: tvN
Main Cast:
Kim Jae Wook as Ryan Gold

Park Min Young as Sung Deok Mi

Ahn Bo Hyun as Nam Eun Gi

Park Jin Joo as Lee Sun Joo

One as Cha Si An
Ryan Gold is a museum director who was once a famous painter. Following a traumatic encounter, he lost all creative inspiration to paint. With his PTSD triggered by seeing a painting, he embarks on a mission to track down a series of paintings. 
In this journey, he meets Sung Deok Mi, a poised art curator who hides her fangirl lifestyle from her colleagues. As the pair gets closer, they discover that they are more connected than they think. 
Genre: Drama, romance
---
9. Be Melodramatic (2019)
---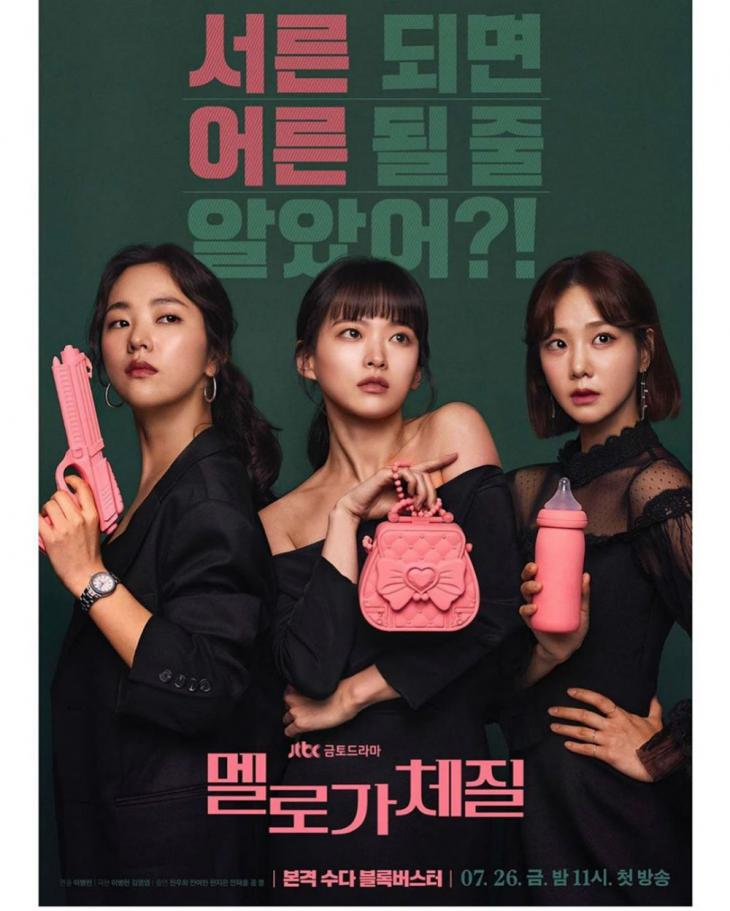 Image credit: JTBC
Main Cast:
Chun Woo Hee as Lim Jin Joo

Jeon Yeo Bin as Lee Eun Jung

Han Ji Eun as Hwang Han Joo

Ahn Jae Hong as Son Beom Soo

Gong Myung as Chu Jae Hoon
Be Melodramatic tells the story of three 30-year-old best friends.
Lim Jin Joo is a rookie drama screenwriter who broke up with her boyfriend after dating him for 7 years. Lee Eun Jung is a documentary director who suffers from PTSD and hallucinates about her dead boyfriend. Hwang Han Joo is a single mother.
The three friends stand by each other through the trials and tribulations of life, helping each other overcome obstacles. 
Genre: Romance, comedy
---
10. Chocolate (2019)
---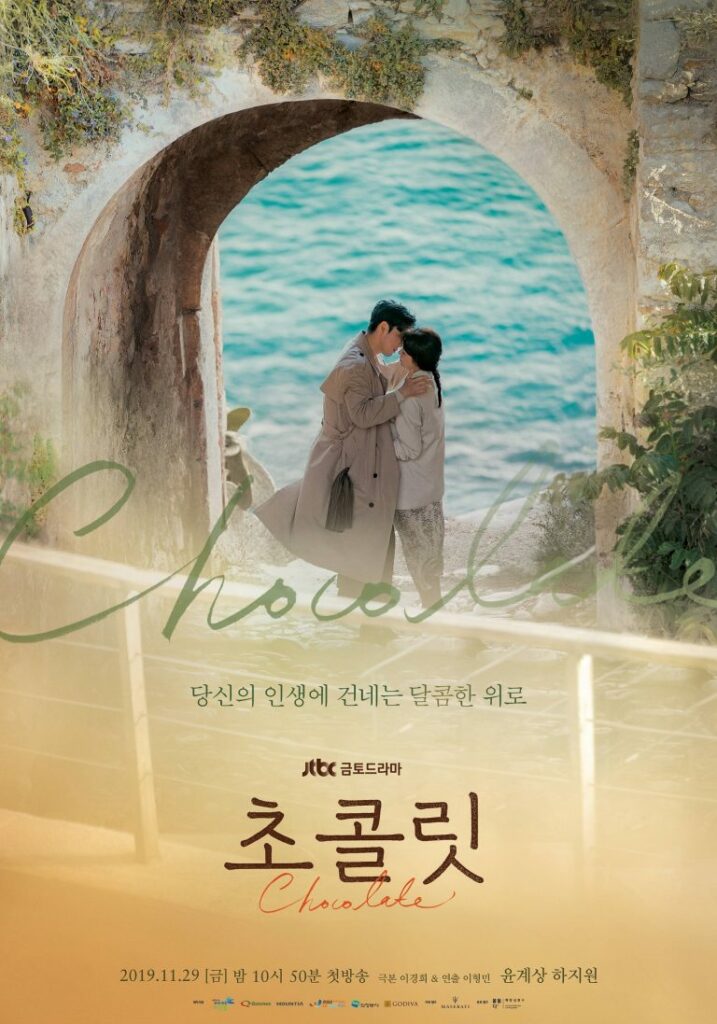 Image credit: JTBC
Main Cast:
Yoon Kye Sang as Lee Kang

Ha Ji Won as Moon Cha Yeong

Jang Seung Jo as Lee Joon

Teo Yoo as Kwon Min Seong

Min Jin Woong as Moon Tae Hyun
Chocolate revolves around Lee Kang, who was pressured into becoming a neurosurgeon by his family, and Moon Cha Yeong, who became a cook because of her childhood interactions with the former. 
Cha Yeong suffers from depression and gets severe panic attacks due to PTSD from being abandoned by her mother at a department store, which later collapsed. She represses the memory of the traumatic event, but it resurfaces as she crosses paths with Lee Kang again.
She eventually finds a way to come to terms with the traumatic incident with the support of Lee Kang and chocolate-making.  
Genre: Romance, medical
---
11. Come and Hug Me (2018)
---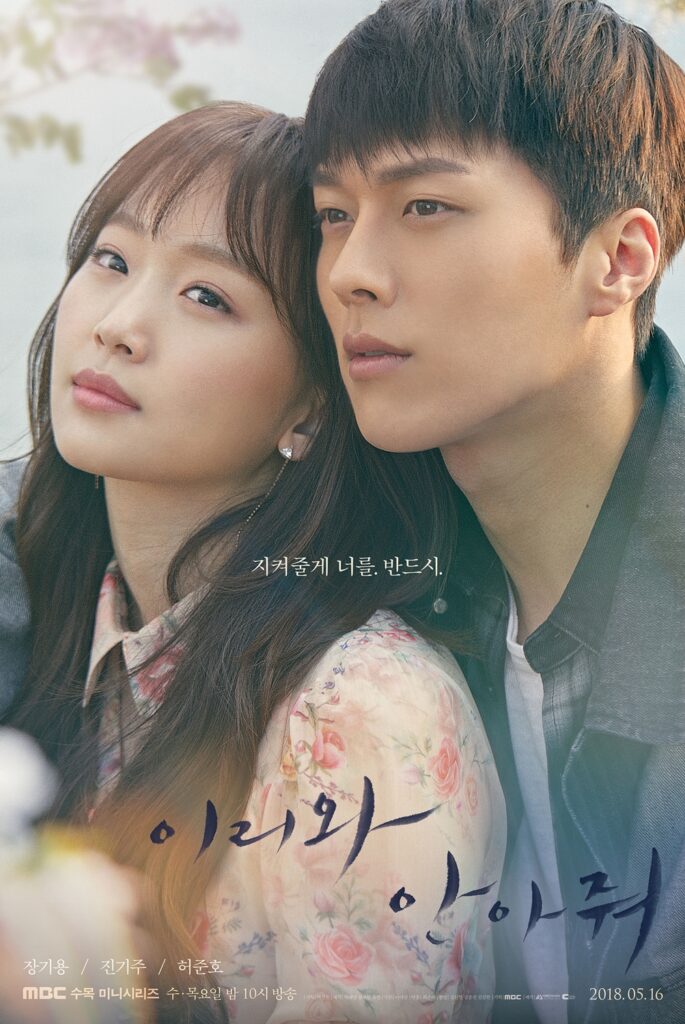 Image credit: MBC
Main Cast:
Jang Ki Yong as Chae Do Jin

Jin Ki Joo as Han Jae Yi

Heo Joon Ho as Yoon Hee Jae
Chae Do Jin, a cheerful rookie detective, lives life to the fullest but has never once forgotten his first and only love, Han Jae Yi. The two were torn apart when Do Jin's father, a psychopathic serial killer, killed Jae Yi's parents. 
Due to the murder of her parents, Jae Yi suffers from a panic disorder. She strives to overcome it and fulfils her dream of becoming an actress, just like her mother. Fate brings the two together eventually and the couple chooses to overcome the dark tragedy between them.
Genre: Melodrama, romance, mystery
---
12. Rain or Shine (2017) 
---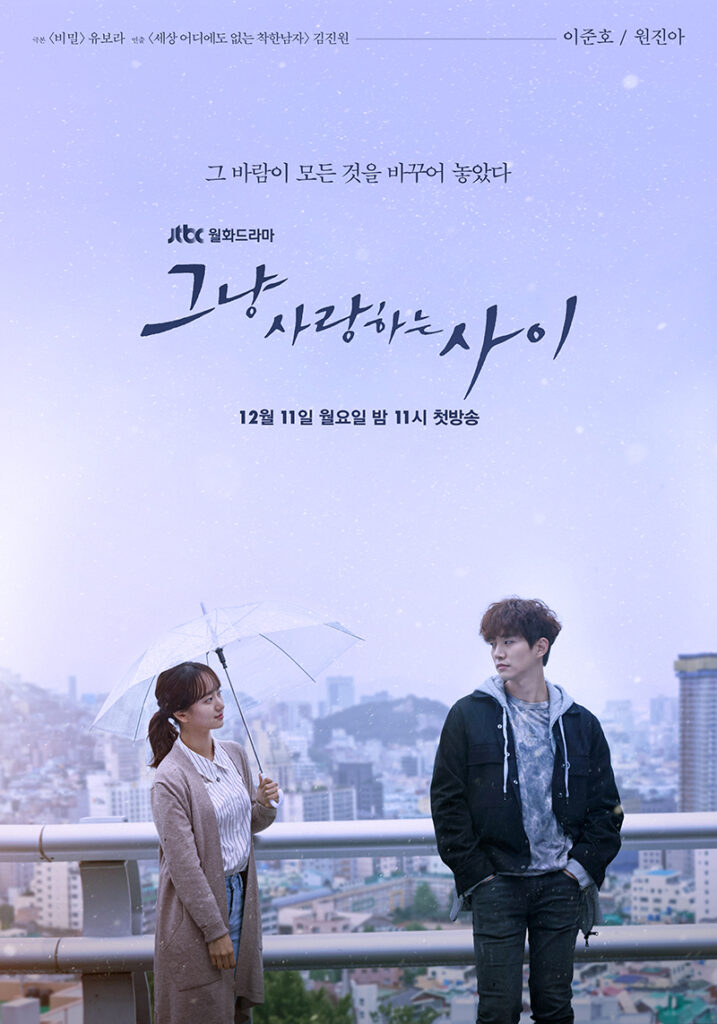 Image credit: JTBC
Main Cast:
Lee Jun Ho as Lee Kang Doo

Won Jin Ah as Ha Moon Soo

Lee Ki Woo as Seo Joo Won

Kang Han Na as Jung Yoo Jin
Rain or Shine tells the story of two individuals who lost their loved ones in a tragic accident and had to suppress the pain of their loss in order to carry on with life. 
After Lee Kang Doo injures his leg and loses his father during a mall collapse incident, his dream of becoming a soccer player gets shattered, leaving him with PTSD and a lack of motivation for anything. 
One day, Kang Doo meets Ha Moon Soo, who suffers from PTSD-induced amnesia after losing her younger sibling in the same incident. As the two start to open up to each other, they fall in love and find new motivation in life through each other.
Genre: Romance, melodrama
---
13. Hello, My Twenties (2016)
---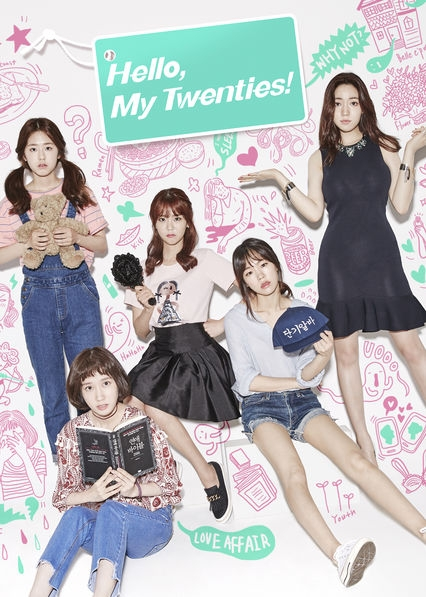 Image credit: MyDramaList
Main Cast:
Park Hye Su as Yoo Eun Jae

Han Seung Yeon as Jung Ye Eun

Han Ye Ri as Yoon Jin Myung

Park Eun Bin as Song Ji Won

Ryu Hwa Young as Kang Yi Na
Yoo Eun Jae moves into a shared house, where she meets four other girls with vastly different personalities. Eun Jae is extremely shy and desensitised to most things, having PTSD from believing she murdered her dad. As the housemates interact with her, they manage to get her to open up, and together, the quintet navigates the difficulties of life and living together.
Throughout the series, the girls find support in each other as they struggle with issues such as recovering from an abusive ex and having to stand up for themselves. 
Genre: Romance, comedy, youth
---
14. Heart to Heart (2015)
---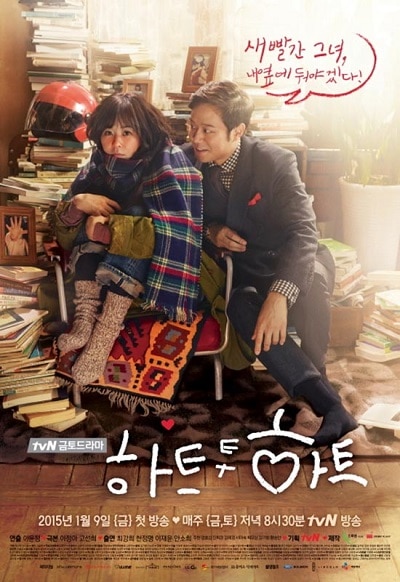 Image credit: tvN
Main Cast:
Choi Kang Hee as Cha Hong Do/Oh Young Rae

Chun Jung Myung as Go Yi Seok

Lee Jae Yoon as Jang Doo Soo

Ahn So Hee as Go Se Ro

Joo Hyun as Go Sang Gyu

Kim Ki Bang as Detective Yang
In Heart to Heart, Cha Hong Do suffers from severe social anxiety disorder, which makes her blush excessively whenever she looks into people's eyes. Due to her condition, she quits high school and locks herself away from the world, only interacting with her grandmother.
After her grandmother's passing, Hong Do is forced to go out into the world. She meets Go Yi Seok, a psychiatrist, and develops a desire to recover from her illness. Yi Seok, however, also has a lot on his plate – a mother who is bipolar and has depression and a sister who suffers from parental neglect.
Nevertheless, he decides to patiently help Hong Do overcome her anxiety, bringing the two on a sweet journey of healing together. 
Genre: Romance, comedy, medical
---
15. Healer (2014)
---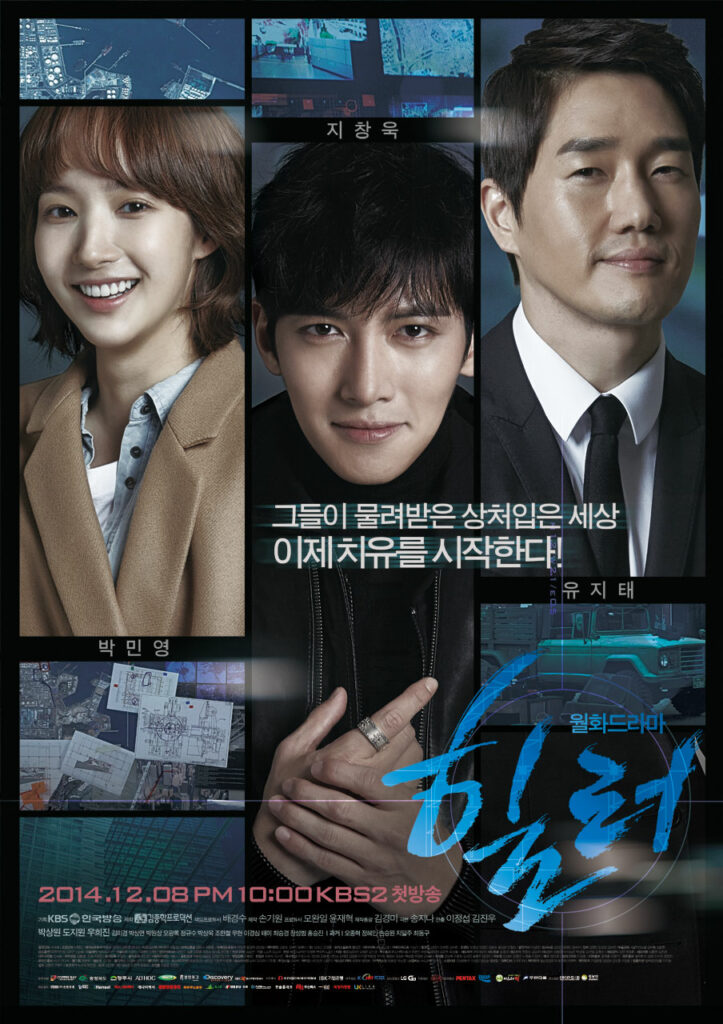 Image credit: KBS
Main Cast:
Ji Chang Wook as Seo Jung Hoo/Park Bong Soo/Healer

Park Min Young as Chae Young Shin/Oh Ji An

Yoo Ji Tae as Kim Mun Ho
Healer is centred on 3 individuals who are brought together due to a tragic incident that took place in 1992. 
Ji Chang Wook plays an illegal "night courier", codenamed "Healer", and is known for his excellent fighting skills. Meanwhile, Chae Young Shin is a tabloid reporter who gets panic attacks whenever she sees violence due to the PTSD caused by her abusive childhood. 
The two meet when Kim Mun Ho, a famous journalist, hires Healer to locate and protect Ji An – now known as Young Shin – from the people that want her dead due to the 1992 incident. While protecting Young Shin, he inadvertently falls in love with her.
Genre: Action, thriller, romance
---
Personality Disorders
---
16. Mental Coach Jegal (2022)
---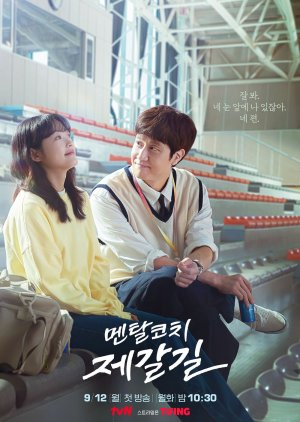 Image credit: tvN
Main Cast:
Jung Woo as Jegal Gil

Lee Yoo Mi as Cha Ga Eul

Park Se Young as Park Seung Ha

Kwon Yool as Ku Tae Man

Moon Yoo Kang as Lee Mu Kyeol
Jegal Gil was formerly a Taekwondo athlete and is now working as a mental coach for professional athletes. He meets Cha Ga Eul, a speed skater undergoing a massive slump. The show navigates mental health issues such as psychogenic injuries, depression, and suicidal tendencies caused by the toxic and corrupt environment in the drama's uber-competitive sports industry.
As Jegal and Ga Eul work together to overcome her slump, they form a deep bond and slowly overcome the trauma that the industry has inflicted on them.
Genre: Comedy, drama, sports
---
17. My Liberation Notes (2022)
---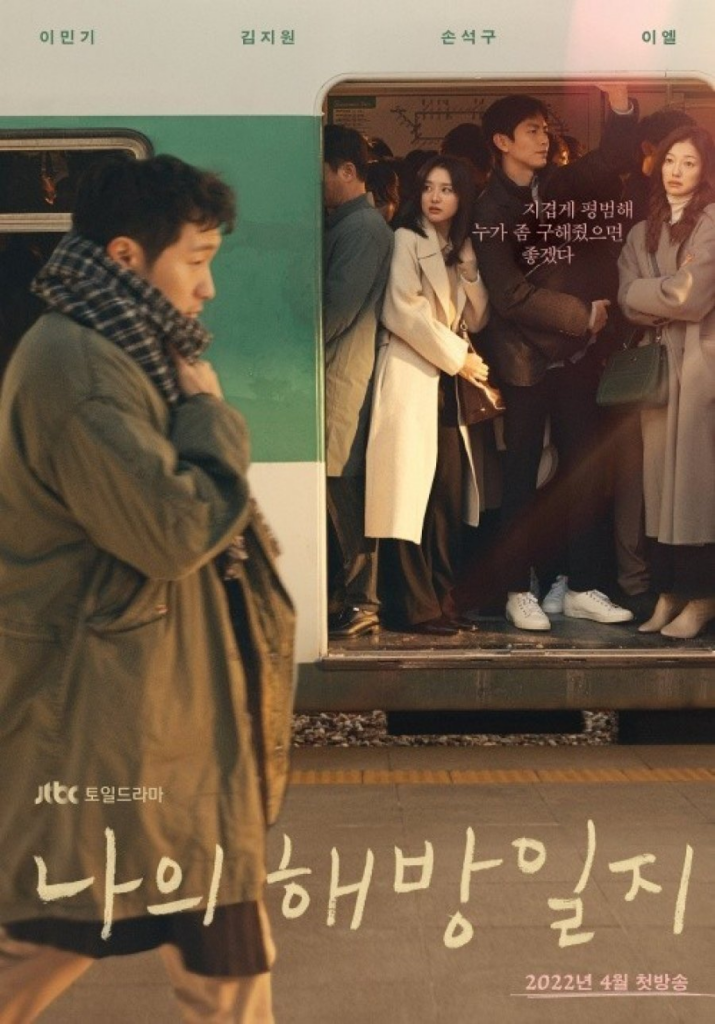 Image credit: JTBC
Main Cast:
Lee Min Ki as Yeom Chang Hee

Kim Ji Won as Yeom Mi Jung

Son Seok Soo as Mr. Gu

Lee El as Yeom Ki Jung
Yeom Chang Hee, Yeom Mi Jung, and Yeom Ki Jung are siblings living in a small village in Gyeonggi-do. Tired and weary of life, they get by, from one day to the next without purpose. 
Mi Jung meets Mr. Gu, a mysterious man who drowns out his past with a bottle and is suffering from alcoholism. The quartet finds unlikely companionship with each other and they try to get through their dreary lives to search for meaning together. By opening their hearts to each other, they become mentally stronger.
Genre: Romance, life, drama
---
18. Summer Strike (2022)
---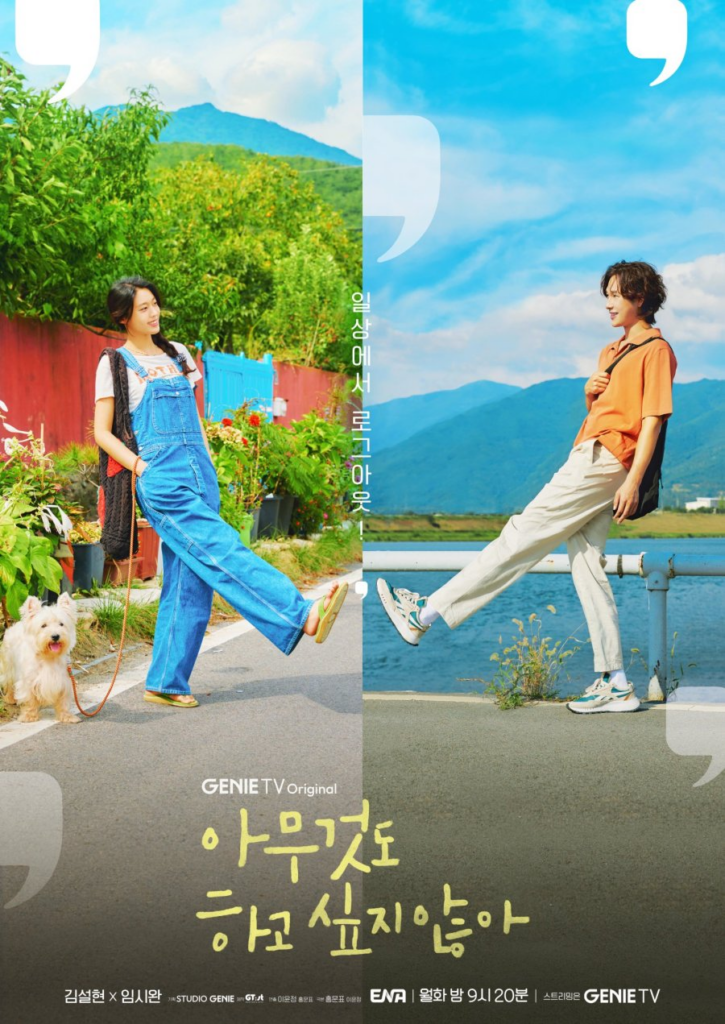 Image credit: ENA
Main Cast:
Seol Hyun as Lee Yeo Reum

Im Si Wan as An Dae Beom

Shin Eun Soo as Kim Bom

Bang Jae Min as Heo Jae Hoo
Lee Yeo Reum is hit by misfortune – with her boyfriend dumping her seconds before her mother dies in an accident. The series of unfortunate events leads to her depression, and she heads to a small village in a bid to recover mentally.
Yeo Reum meets An Dae Beom, a librarian who feels just as lost as she is. With their similarities, the two find solace in each other and work on moving beyond their past hurts together.
Genre: Romance, life, drama
---
19. Flower of Evil (2020)
---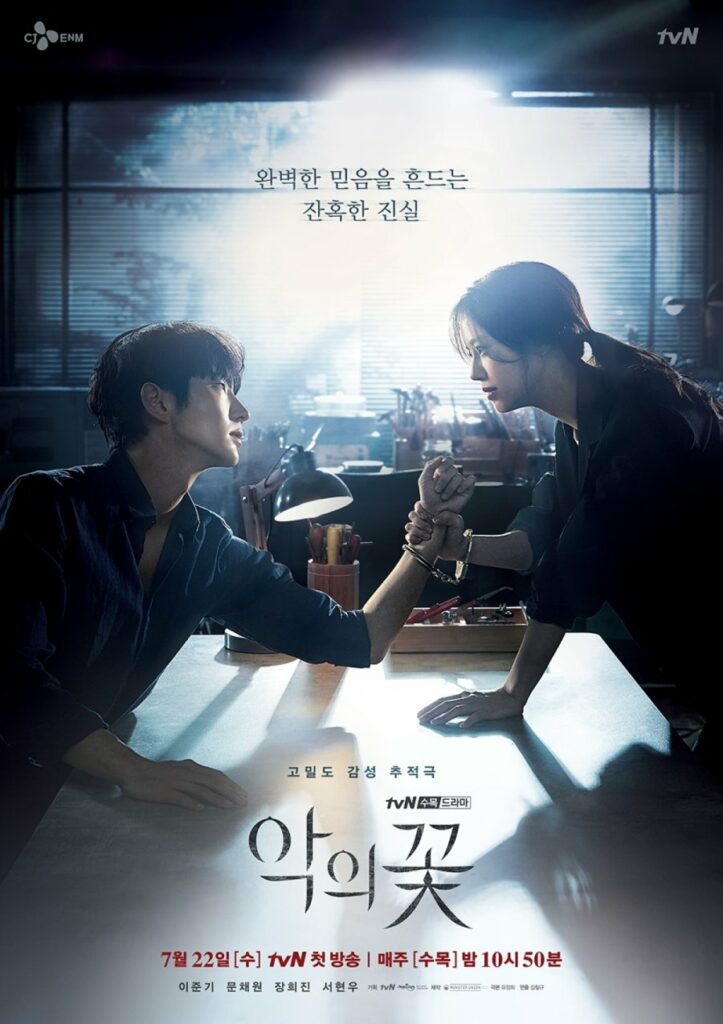 Image credit: tvN
Main Cast:
Lee Joon Gi as Baek Hee Sung/Do Hyun Soo

Moon Chae Won as Cha Ji Won

Jang Hee Jin as Do Hae Soo

Seo Hyun Woo as Kim Moo Jin
Flower of Evil is centred on the mysterious Baek Hee Sung who is married to detective Cha Ji Won. While Hee Sung seems like a committed husband and father, he is actually deceiving his wife with a new identity, hiding his callous past and his antisocial personality disorder from her. 
As Cha Ji Won begins investigating a series of unexplained murders, she realises that her husband is possibly linked to them, prompting her to dig into his past. 
Genre: Melodrama, suspense
---
20. Dinner Mate (2020)
---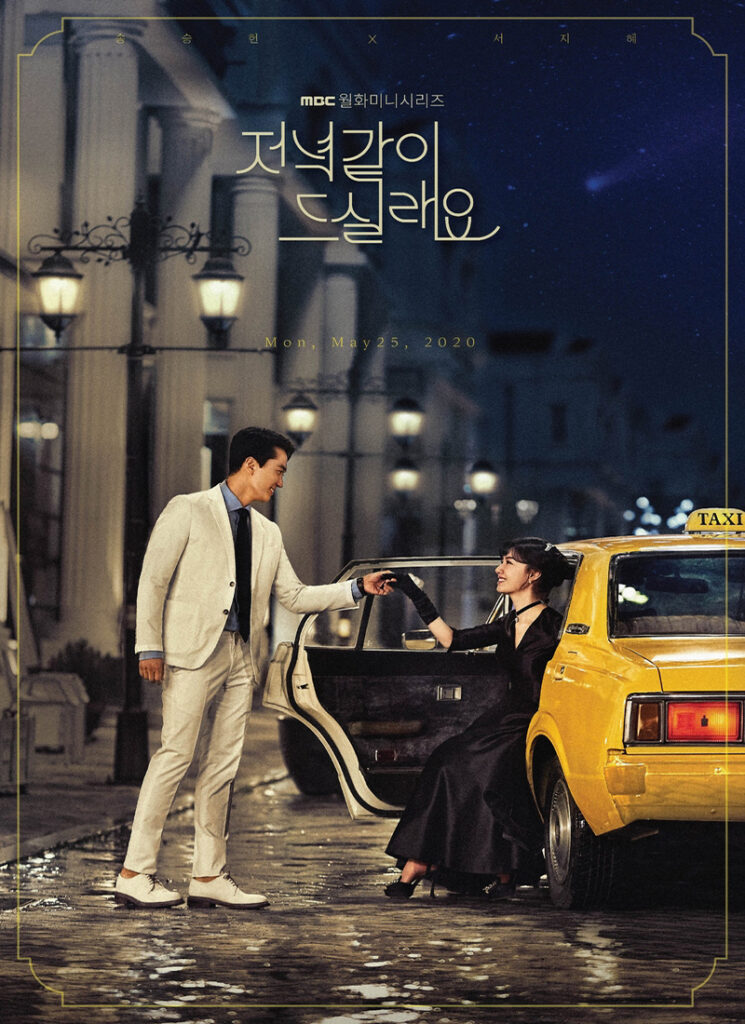 Image credit: MBC
Main Cast:
Song Seung Heon as Kim Hae Kyung

Seo Ji Hye as Woo Do Hee

Lee Ji Hoon as Jeong Jae Hyeok

Son Na Eun as Jin No Eul
Woo Do Hee, a producer at a digital content company, meets Kim Hae Kyung, a psychiatrist, on Jeju Island. Their chance encounter leads to them frequently crossing paths, and they eventually decide to become "dinner mates".
As love starts to bloom between the two, Jeong Jae Hyeok, Do Hee's ex-boyfriend, comes in between them, vowing to patch things up with Do Hee. But things get complicated when symptoms of his dependent personality disorder surfaces.
Genre: Romance, comedy
---
21. Soul Mechanic (2020)
---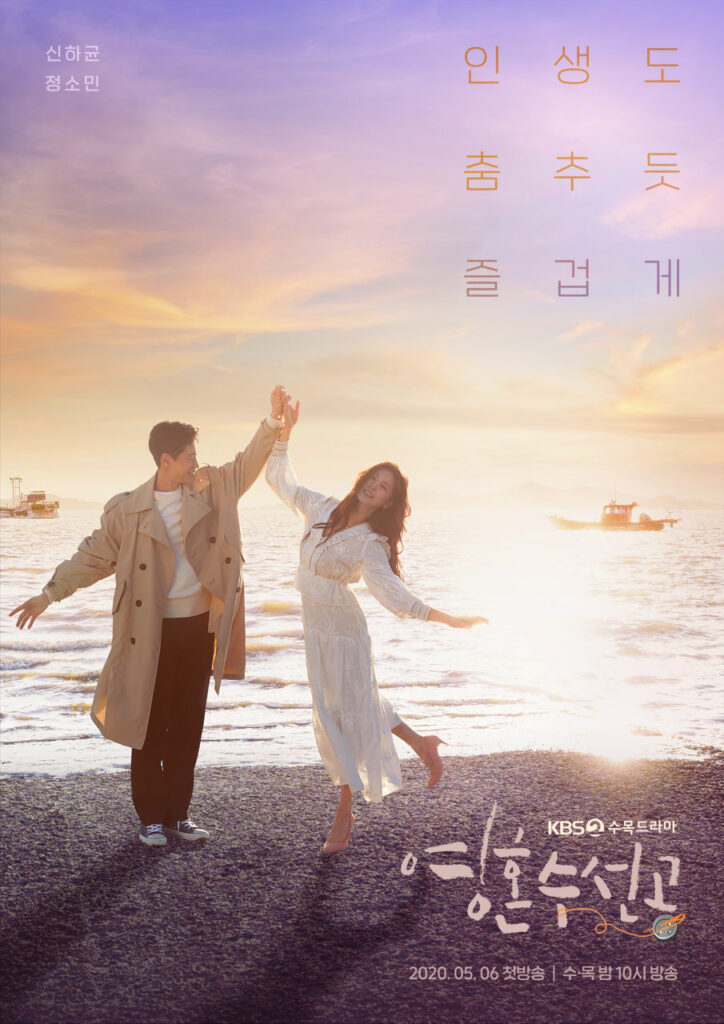 Image credit: KBS2
Main Cast:
Shin Ha Kyun as Lee Si Joon

Jung So Min as Han Woo Joo

Tae In Ho as In Dong Hyuk

Park Ye Jin as Ji Young Won

Joo Min Kyung as Kong Ji Sun 
Soul Mechanic is about a psychiatrist, Lee Si Joon, who is passionate about his work and helps patients heal in unique ways. He meets Han Woo Joo, a musical actress with borderline personality disorder – it causes her to have emotional breakdowns from time to time.
Lee Si Joon decides to help her heal despite struggling with PTSD after a former patient took their own life whilst seeing him. The two overcome their differences and go on a journey of healing together. 
Genre: Romance
---
22. Extracurricular (2020)
---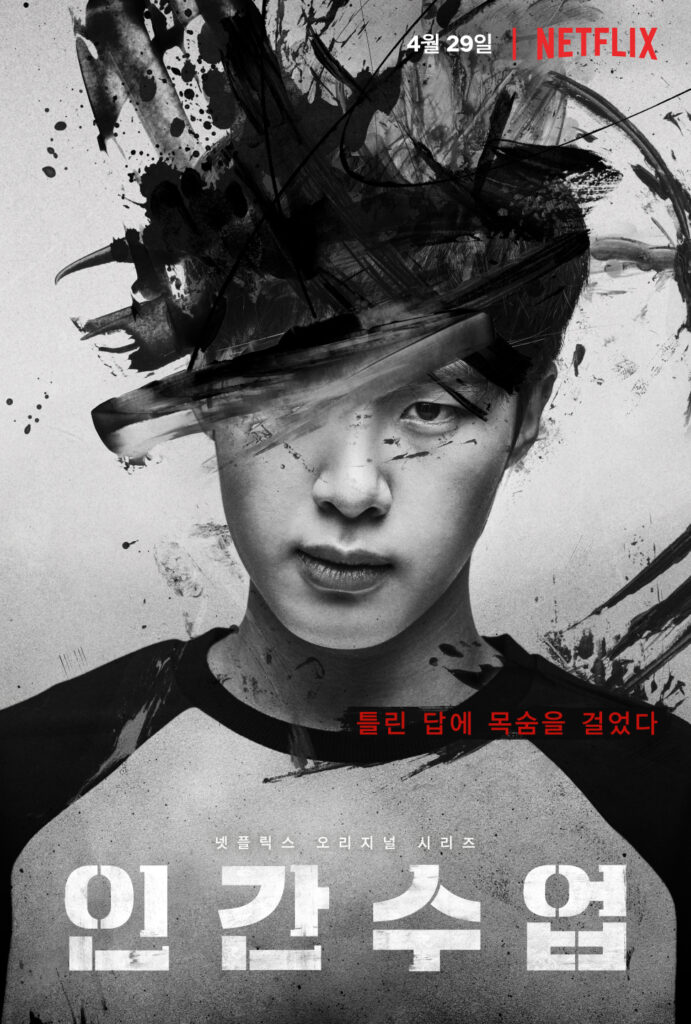 Image credit: Netflix 
Main Cast:
Kim Dong Hee as Oh Ji Soo

Jung Da Bin as Seo Min Hee

Park Joo Hyun as Bae Gyu Ri

Nam Yoon Soo as Kwak Ki Tae

Choi Min Soo as Lee Wang Chul

Park Hyuk Kwon as Cho Jin Woo

Kim Yeo Jin as Lee Hae Kyung
Extracurricular captivates audiences with its complex plot and moral debates.
Oh Ji Soo, a model high school student, takes on an illegal side hustle to save up for his university tuition fees. He creates an app for women who want to make extra cash by going on paid dates. The app also includes extra services, such as a personal security line, in case a date gets dangerous. 
All goes smoothly until Bae Gyu Ri, a classmate who has sociopathic tendencies, catches on and tries to interfere with his side business. The two end up working together but things become complicated when they get in trouble with the law.
Genre: Crime, teen
---
23. Itaewon Class (2020)
---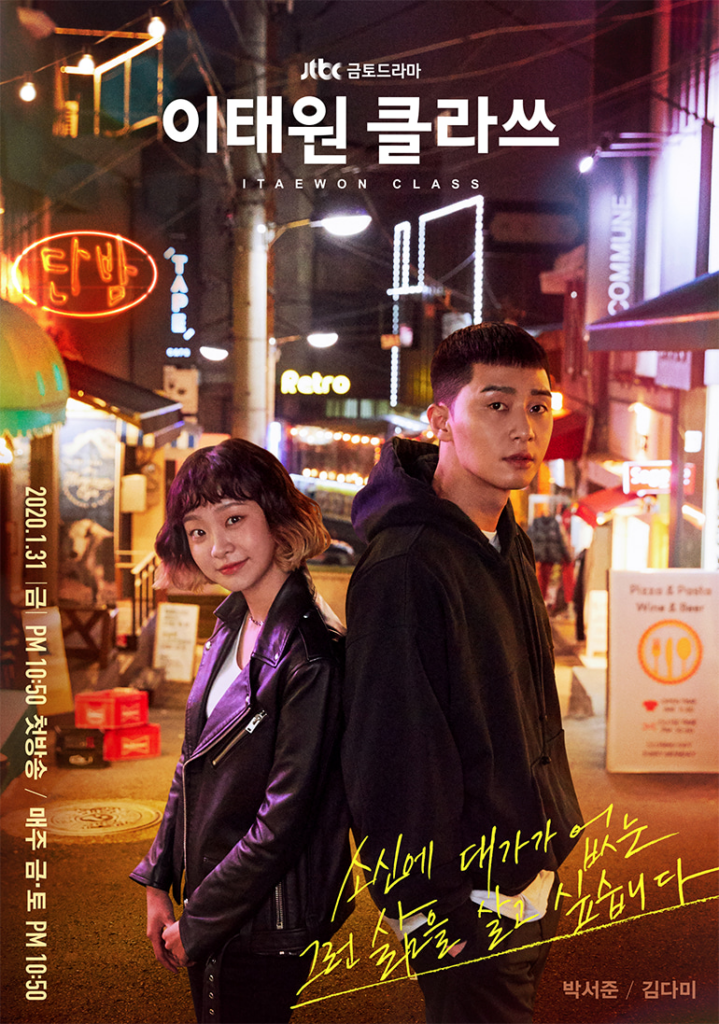 Image credit: JTBC
Park Seo Joon as Park Sae Royi

Kim Da Mi as Jo Yi Seo

Yoo Jae Myung as Jang Dae Hee

Kwon Na Ra as Oh Soo Ah
Itaewon Class tells the story of Park Sae Royi, who gets jailed after getting back at the person who caused his father's death. After his release from prison, he opens a bar-restaurant called DanBam (Honey Night) in Itaewon and strives to be successful, battling against a food conglomerate.
Jo Yi Seo is a smart and talented girl with an IQ of 162. However, she has antisocial personality disorder, which causes her to have a lack of regard for others. Her apathetic behaviour and sharp tongue tend to hurt others, but as she spends more time working at the restaurant, she grows and learns how to care for others.
Genre: Romance, drama
---
24. Clean with Passion for Now (2018)
---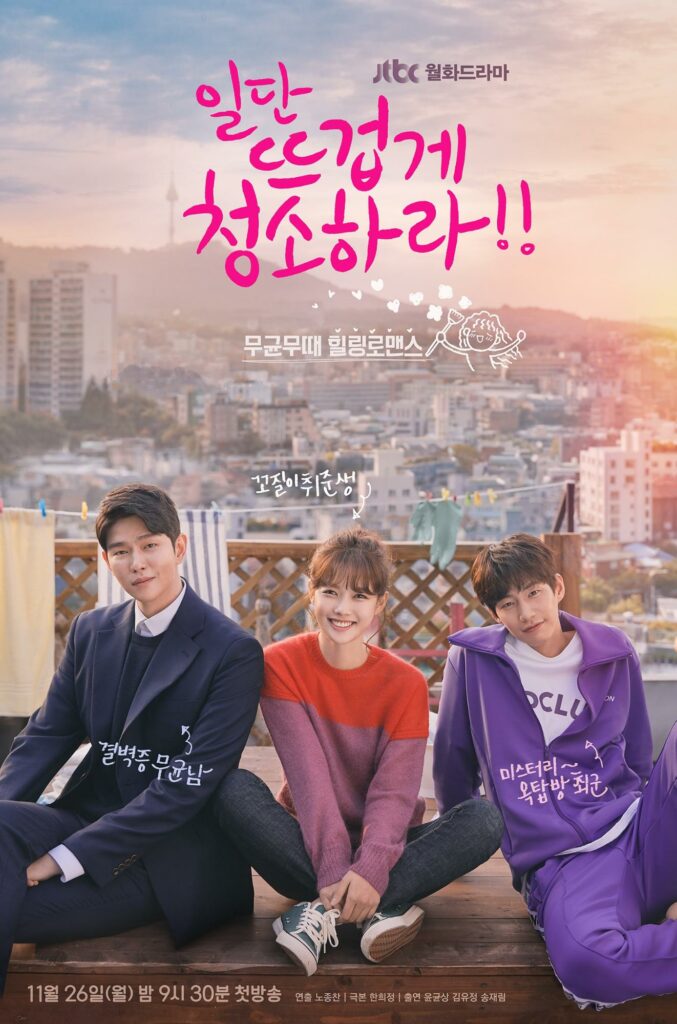 Image credit: JTBC
Main Cast:
Kim Yoo Jung as Gil Oh Sol

Yoon Kyun Sang as Jang Seon Kyul

Song Jae Rim as Choi Ha In/Daniel Choi
Gil Oh Sol is a cheerful and hardworking girl who's very messy, while Jang Seon Kyul, the CEO of a cleaning company, lives with obsessive-compulsive disorder that manifests as severe mysophobia.
When the two meet, Seon Kyul is extremely disgusted by Oh Sol's untidiness, but as the two spend more time together, he starts to fall in love with her while becoming more open to managing his condition.
Genre: Romance, comedy
---
25. Cheese In The Trap (2016)
---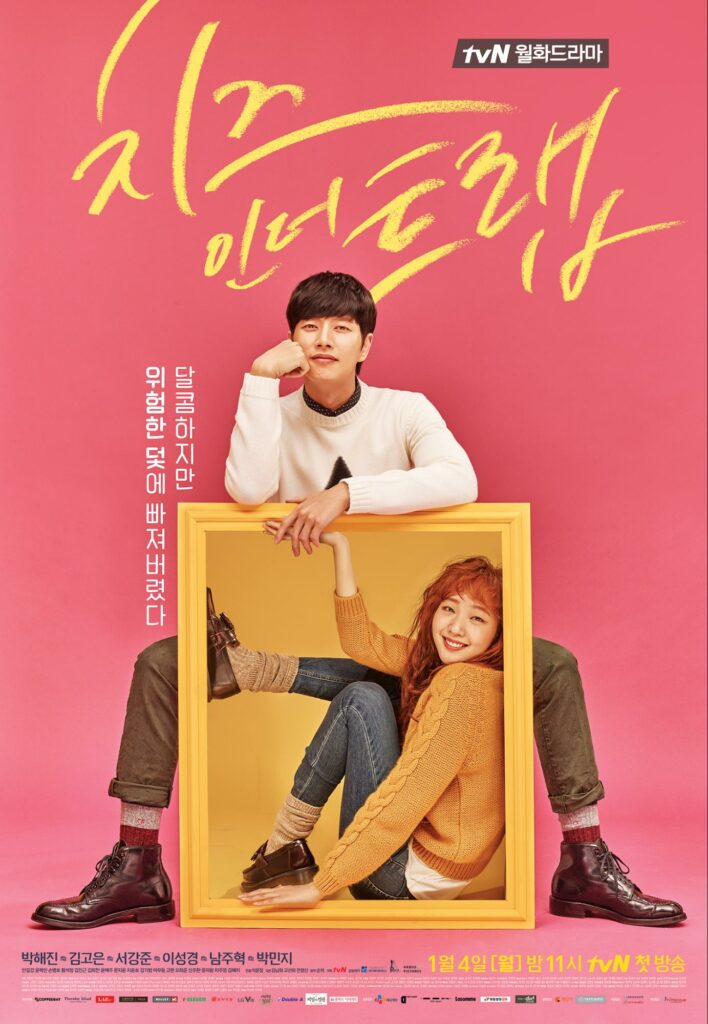 Image credit: tvN
Main Cast:
Park Hae Jin as Yoo Jung

Kim Go Eun as Hong Seol

Seo Kang Joon as Baek In Ho

Lee Sung Kyung as Baek In Ha
Cheese In The Trap depicts a relationship between Hong Seol, a poor university student, and her senior, Yoo Jung. 
Although Yoo Jung is a model student, he is cold, manipulative, and shows symptoms of antisocial personality disorder. Whenever Yoo Jung treats Hong Seol nicely, she becomes suspicious of his intentions. He eventually grows on her, putting the two on a journey of love and healing.
Genre: Romance
---
26. Madame Antoine (2016)
---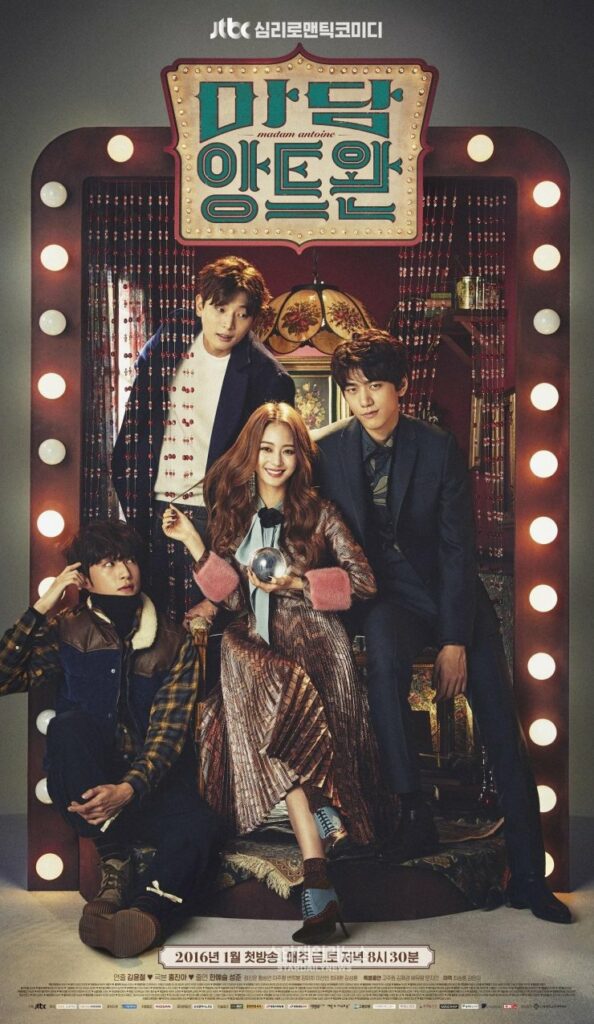 Image credit: JTBC
Main Cast:
Han Ye Seul as Go Hye Rim

Sung Joon as Choi Soo Hyun

Jeong Jin Woon as Choi Seung Chan

Lee Joo Hyung as Won Ji Ho

Hwang Seung Eon as Go Yoo Rim

Jang Mi Hee as Bae Mi Ran

Byun Hee Bong as President Kim
Go Hye Rim, a fortune teller and café owner, goes by the name of Madame Antoine as she claims to be spiritually connected to the famous French queen, Marie Antoinette. But in reality, she merely relies on her eye for details and accurate hunches when "reading" fortunes.
Her peaceful life is disrupted by Choi Soo Hyun, a psychotherapist who specialises in women's psychology. He decides to open a psychology centre above Go Hye Rim's café to counsel clients while testing his hypothesis that true love does not exist.
As Soo Hyun counsels people with mental illnesses, such as a woman with dissociative identity disorder and a rich old man with obsessive-compulsive disorder, he also tricks Hye Rim into being part of his love experiment.
Genre: Romance, comedy
---
27. Hyde, Jekyll, Me (2015)
---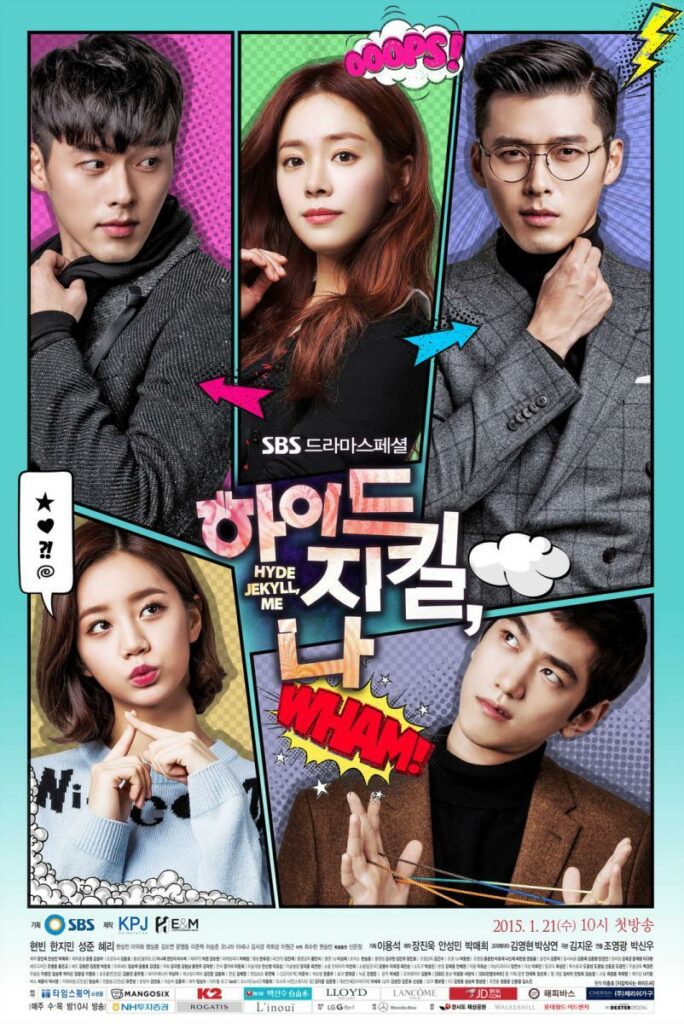 Image credit: SBS
Main Cast:
Hyun Bin as Goo Seo Jin/Robin

Han Ji Min as Jang Ha Na

Sung Joon as Yoon Tae Joo/Lee Soo Hyun

Lee Hye Ri as Min Woo Jung
Gu Seo Jin is a rich CEO of an amusement park. But while it seems like he has it all, he struggles with dissociative identity disorder caused by a traumatic event from 15 years ago. 
His cold personality changes whenever his heart rate increases and he becomes Robin, a kind-hearted and gentle person. Instead of trying to heal from the trauma, he simply decides to not trigger his condition by ensuring that his heart rate does not rise. 
When Seo Jin meets Jang Ha Na, he realises that she could just be the key to fixing his condition. With her help, he tries to face his past trauma and heal. And of course, the two slowly start to fall in love with each other in the process.
Genre: Romance, comedy, drama
---
28. Kill Me, Heal Me (2015)
---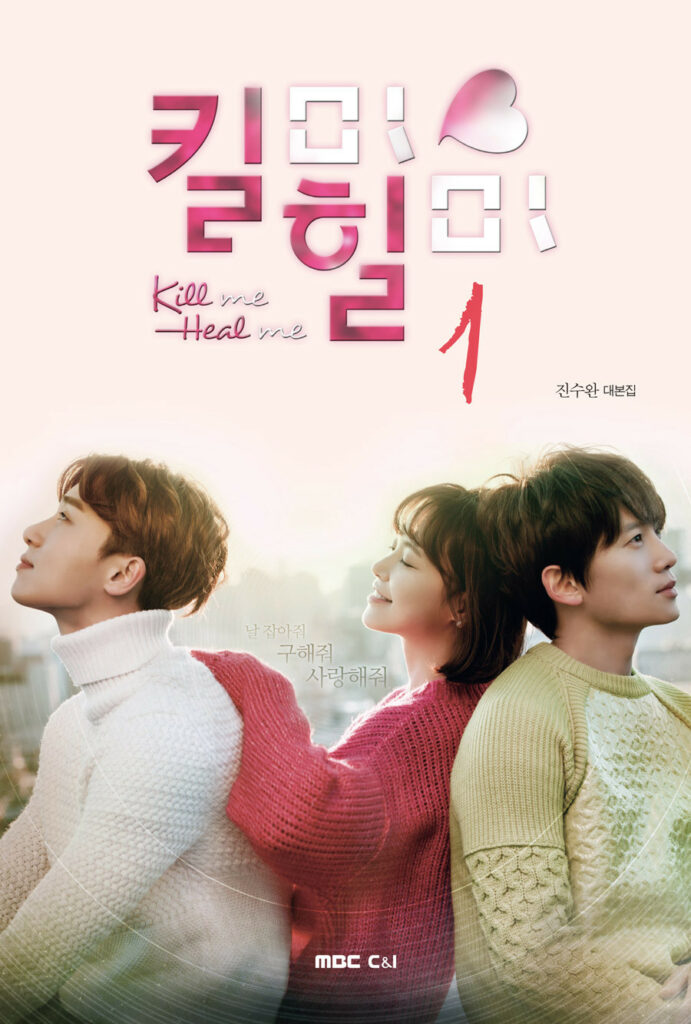 Image credit: MBC
Main Cast:
Ji Sung as Cha Do Hyun/Cha Joon Young/Shin Se Gi/Perry Park/Ahn Yo Seob/Ahn Yo Na/Na Na/Mr. X

Hwang Jung Eum as Oh Ri Jin/Cha Do Hyun

Park Seo Joon as Oh Ri On/Omega/Oh Hwi

Oh Min Suk as Cha Ki Joon

Kim Yoo Ri as Han Chae Yeon
Kill Me, Heal Me depicts the healing journey of Cha Do Hyun, a chaebol who has dissociative identity disorder due to a traumatic childhood experience. This causes him to live with 7 different personalities.
Despite undergoing years of therapy, his symptoms do not improve. His life is threatened when one of his stronger and violent personalities, Shin Se Gi, starts to constantly take over his consciousness. 
Cha Do Hyun meets Oh Ri Jin, a resident psychiatrist, and realises that the latter can control Shin Se Gi. He hires her to be his personal psychiatrist to help him recover his lost childhood memories, but little did he know that she is also part of his childhood trauma. 
Genre: Romance, comedy, suspense, medical
---
29. It's Okay, That's Love (2014)
---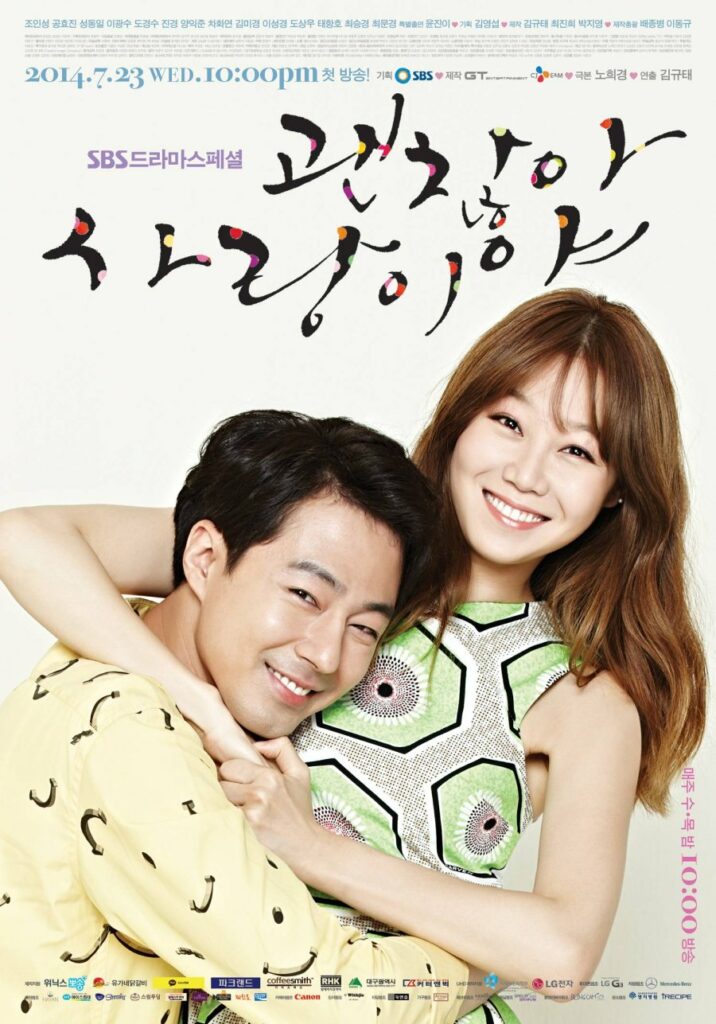 Image credit: SBS
Main Cast:
Jo In Sung as Jang Jae Yeol

Gong Hyo Jin as Ji Hae Soo

Sung Dong Il as Jo Dong Min

Lee Kwang Soo as Park Soo Kwang
Jang Jae Yeol, a popular mystery novel author and radio DJ, suffers from schizophrenia – he has repeated instances of compulsions and obsessions, as well as episodes of auditory and visual hallucinations. 
He was abused by his father when he was younger. When his mother accidentally killed his father, he falsely testified that it was his brother's doing. This caused him intense guilt that developed into an obsessive-compulsive disorder. 
Ji Hae Soo is a psychiatrist who suffers from genophobia due to her mother's extramarital affairs, which traumatised her as a child. This causes her to have an irrational fear of sex.
When the two meet, their strong personalities clash. But soon, they start to fall in love and try to heal each other's wounds. 
Genre: Romance, medical, melodrama, comedy
---
Mental health issues in Korean dramas
---
These Korean dramas that bring up mental health issues will help us gain a clearer picture of how mental illnesses affect everyday life and remind us not to judge or stigmatise these conditions. 
Check out our other K-drama articles:
---
Cover image adapted from: ENA, tvN, JTBC
This article was written by Victoria Ow on 2nd December 2020 and updated by Sabrina Chan on 17th March 2023.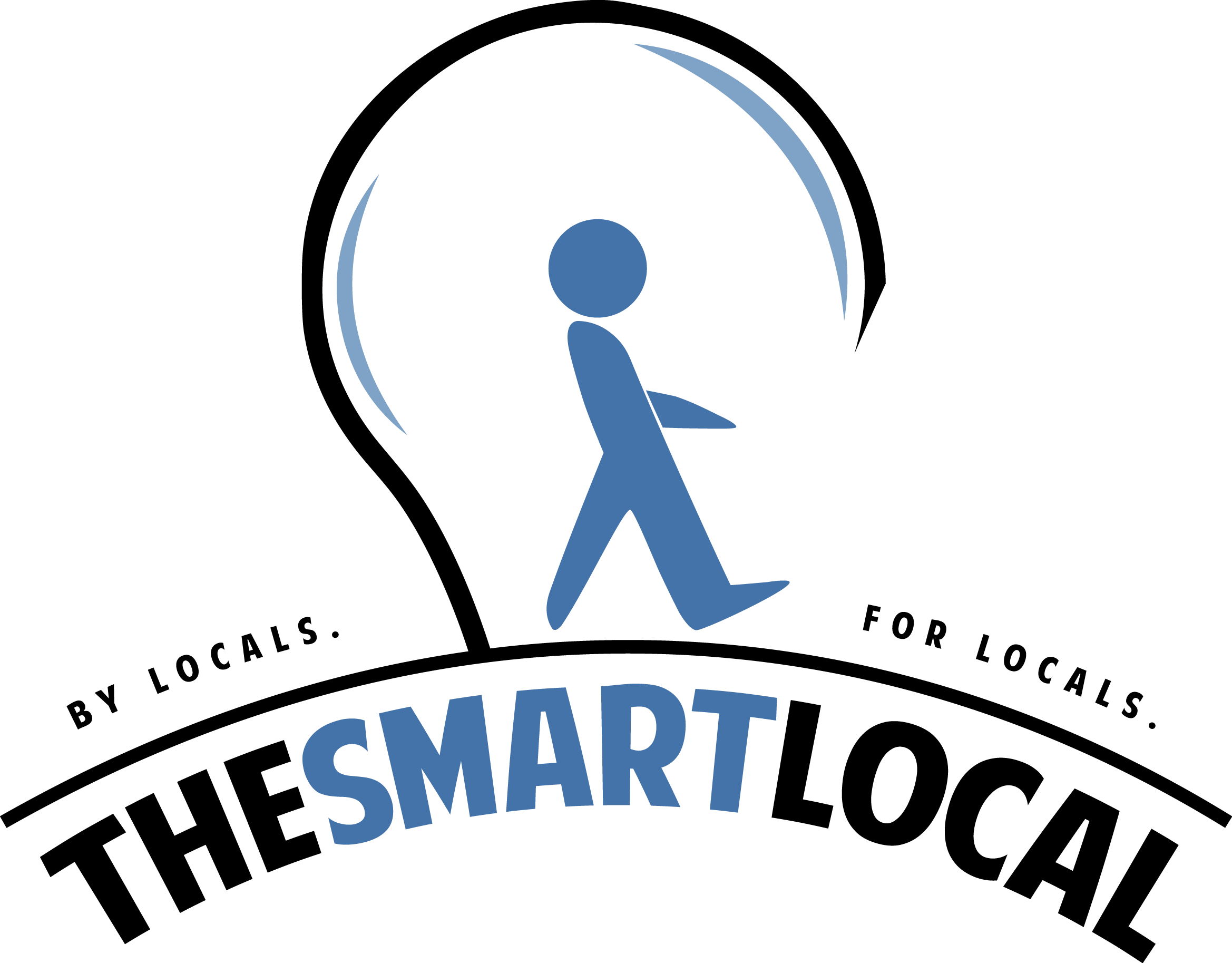 Drop us your email so you won't miss the latest news.