Yongdu Cinema
---
A hidden gem located in Dongdaemun, Yongdu Cinema boasts a unique aesthetic inspired by domestic and international movies. Live out your fantasies by re-enacting scenes from your favourite movies using the backdrop and props provided – all while having a drink with friends.
---
Horror-themed first floor
---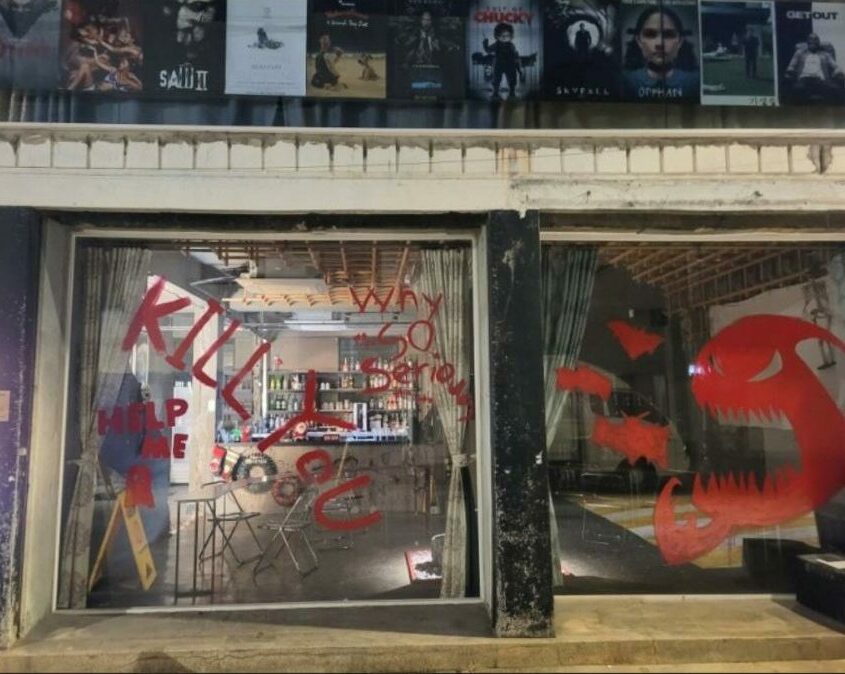 Image adapted from: 준준
It's almost impossible to miss Yongdu Cinema from the roadside, as its movie-themed decor extends even to its exterior. The floor-to-ceiling glass windows at the entrance are smeared with horror movie messages in red paint, while movie posters line the second-storey windows.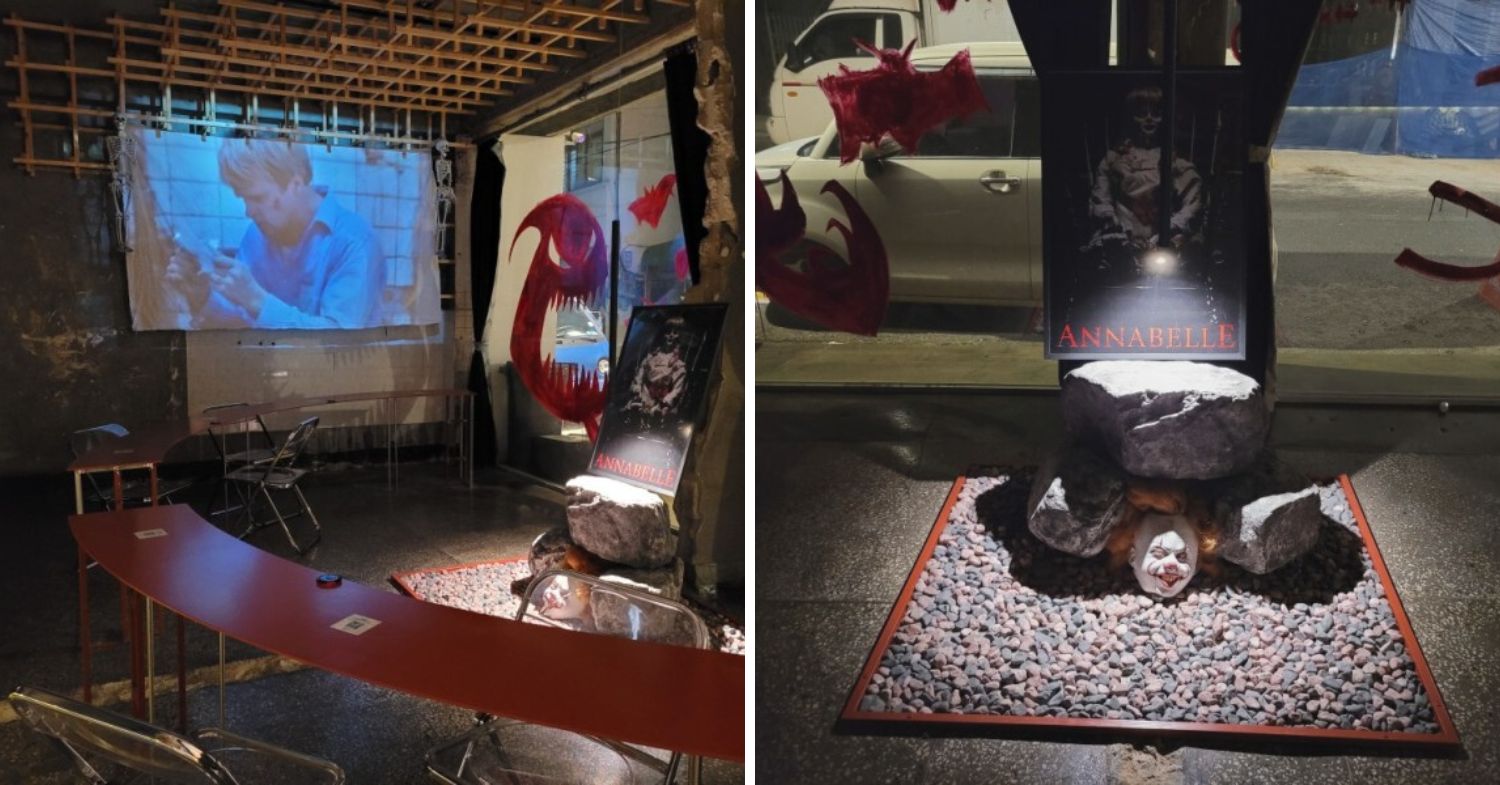 Image adapted from: 준준, 박밍삶이로그
Upon entering the bar, you will immediately be greeted by the unnerving gaze of the clown from It. On one side of the room, a projector screens classic horror movies and dim lighting illuminates the bar top snaking its way through the room. 
With its exposed piping and crumbling walls, the interior appears dilapidated and abandoned, like the setting of a horror movie.  
---
Photoshoot areas on the second floor and basement
---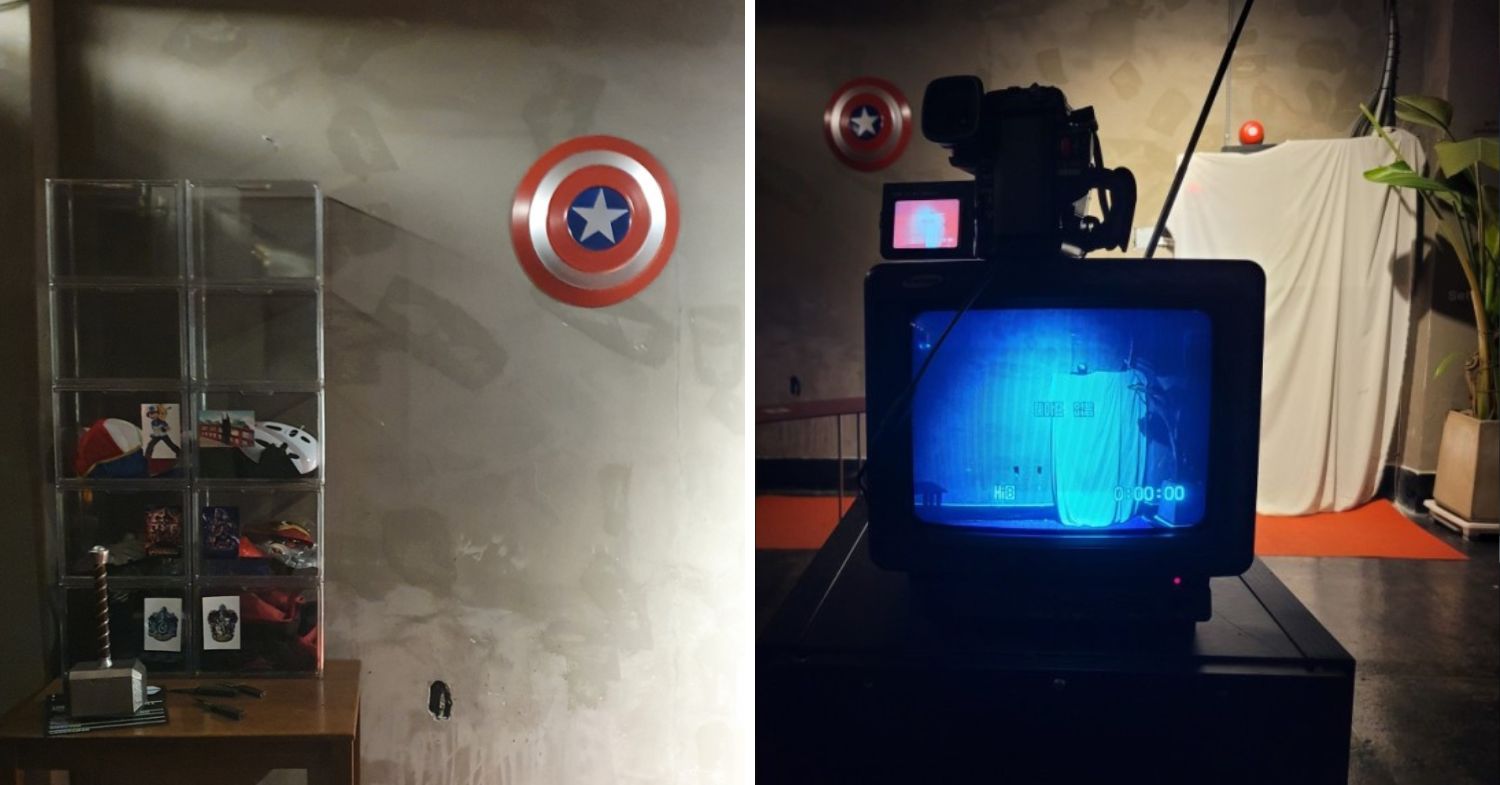 Image adapted from: ZERO TO TEN, 준준
The bar's decor is not limited to the first floor's horror theme. The 2nd floor offers a variety of other movie props with which you can take photographs, such as a monitor and camcorder – great for those who enjoy old-school aesthetics. Additionally, there are props from many popular movies and series such as Pokemon, Marvel, and Harry Potter.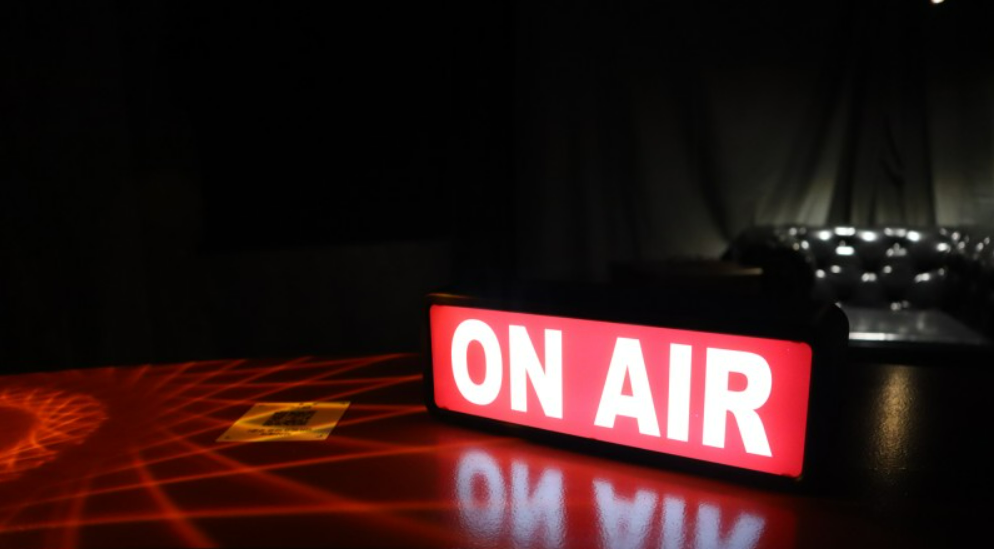 Image credit: 탁이

Each table is adorned with a classic light box with the "On Air" sign, which you can use for your photos.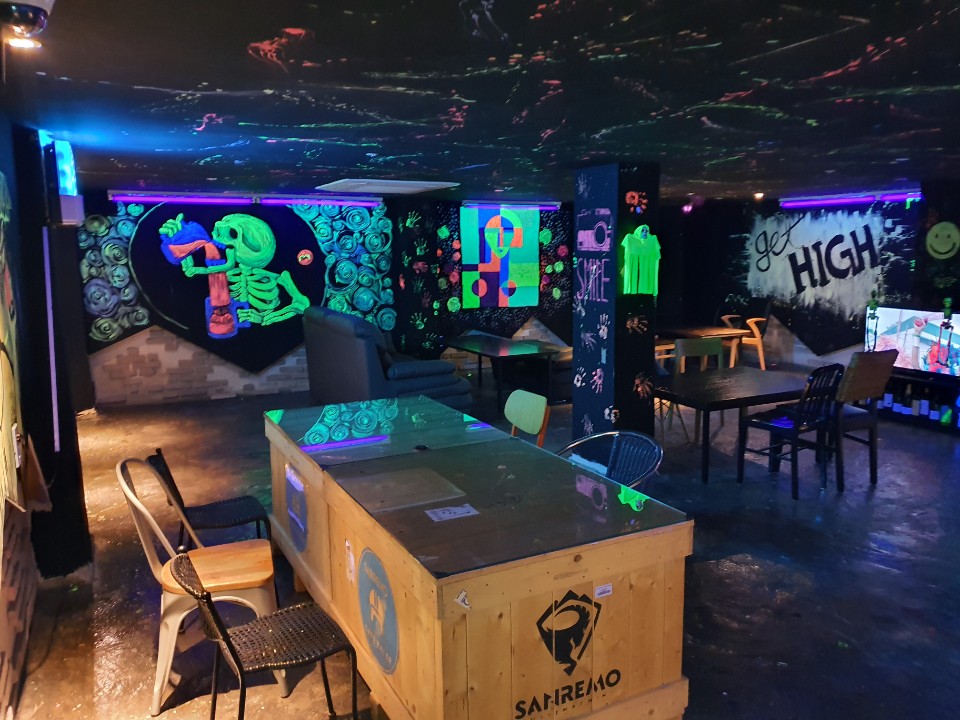 Image credit: Naver Maps  
Meanwhile, the basement holds a bar and plenty of space for hanging out – you can even hold a party here. Unlike the seemingly run-down appearance of the 1st and 2nd storeys, the basement's walls are instead lined with graffiti. Fluorescent lights illuminate the entire room, adding to the atmosphere. 
---
Movie-inspired menu items
---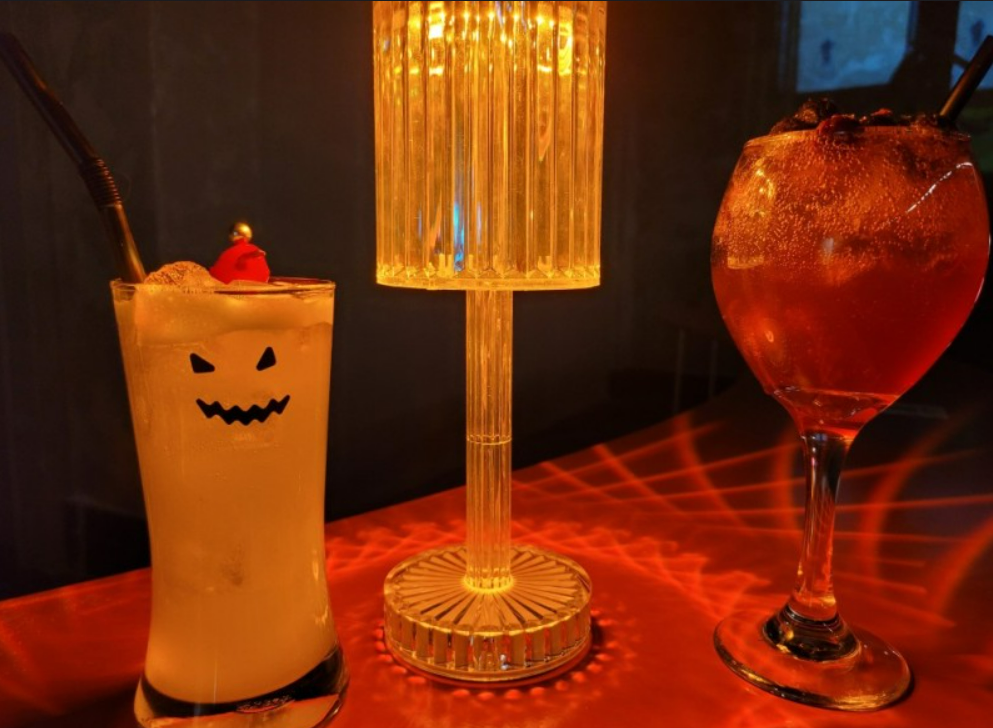 Image credit: 준준
No bar experience is complete without food and drinks. This bar's concept bleeds into its menu, which is influenced by various domestic and international films.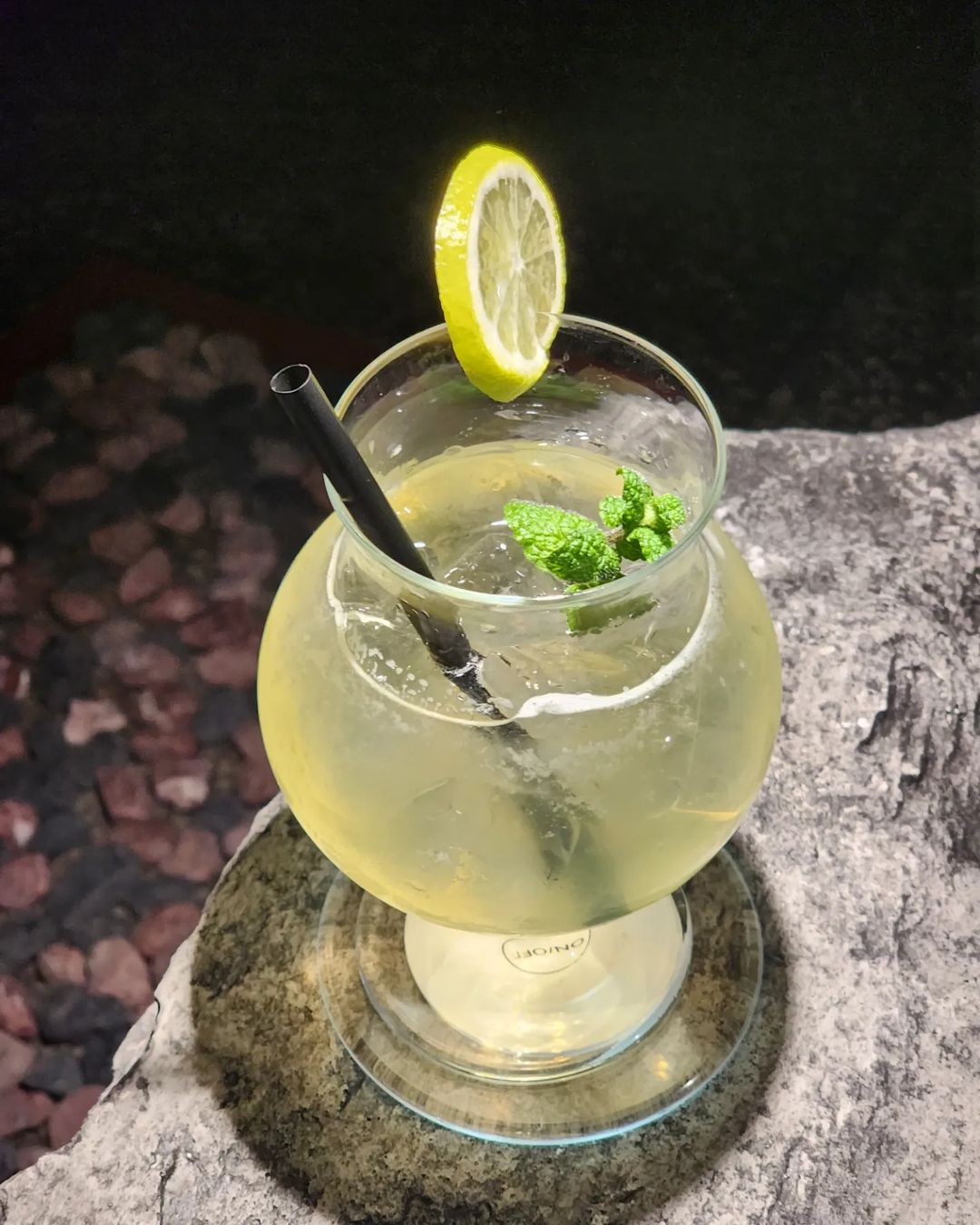 Image credit: @yongdu_cinema
One of Yongdu Cinema's movie-inspired drinks is their mojito, which is based on the famous line "go to Mojito and have a glass of Maldives" from the movie Inside Men (starring Squid Games and Mr. Sunshine actor Lee Byung Hun). 
---
Getting to Yongdu Cinema
---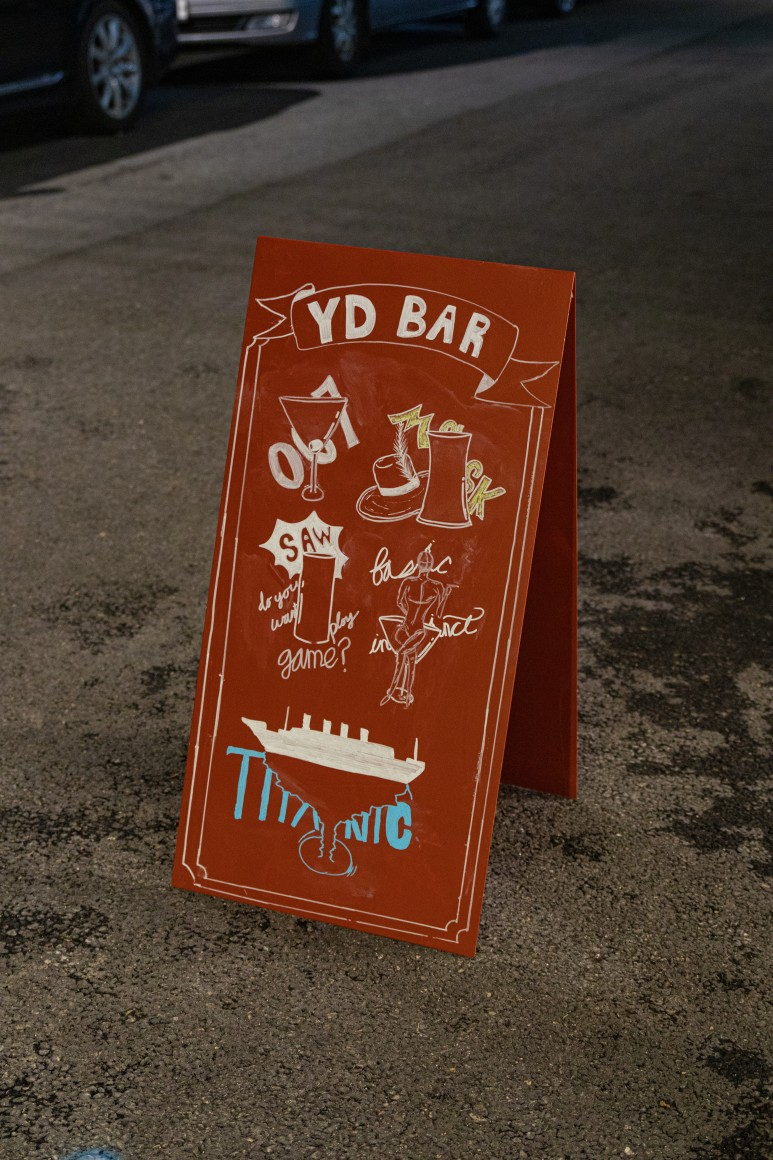 Image credit: 애기
Yongdu Cinema lies in the centre of three subway stations and is easily accessible by public transport.
How to get there:
Take the

Seoul Subway Line 2 to Yongdu Station

and leave by

Exit 3

.

Walk straight

for 3 minutes then turn left, before walking for 6 mins, and you'll arrive at Yongdu Cinema.
Address: 39-61 Yongdu-dong Dongdaemun-gu Seoul
Opening hours: Tue-Sun 6pm-11.50pm (Closed on Mondays)
Contact: 0507-1340-0423 | Yongdu Cinema Instagram
Also check out:
---
Cover image adapted from: 준준, Naver Maps, 탁이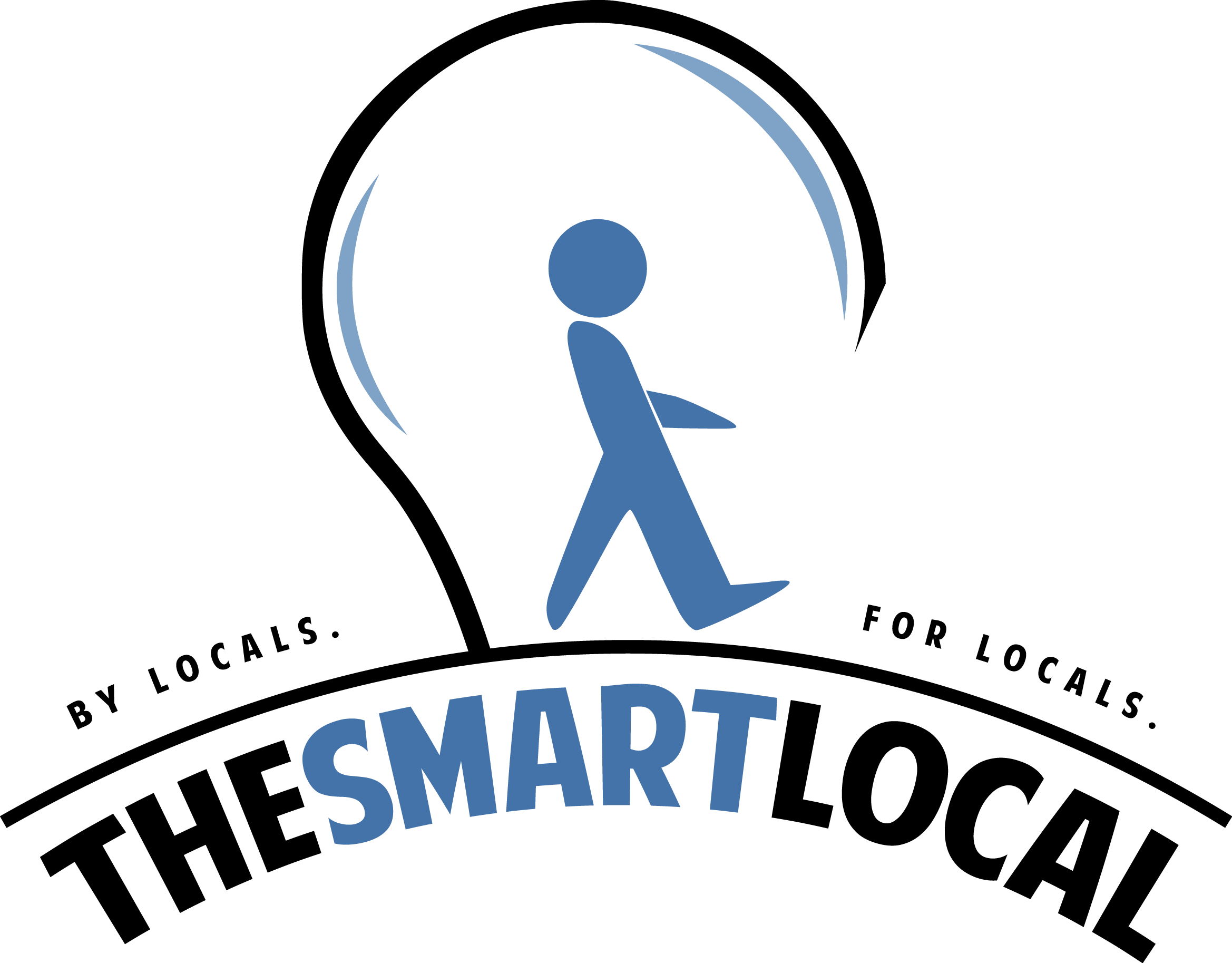 Drop us your email so you won't miss the latest news.