ANGELINUS Island
---
From live music to a selection of scrumptious desserts, ANGELINUS Island has it all. Situated by a large lake and along a cherry blossom-lined road, this cafe is a perfect Instagram-worthy spot to check out.
---
Stunning views of cherry blossoms
---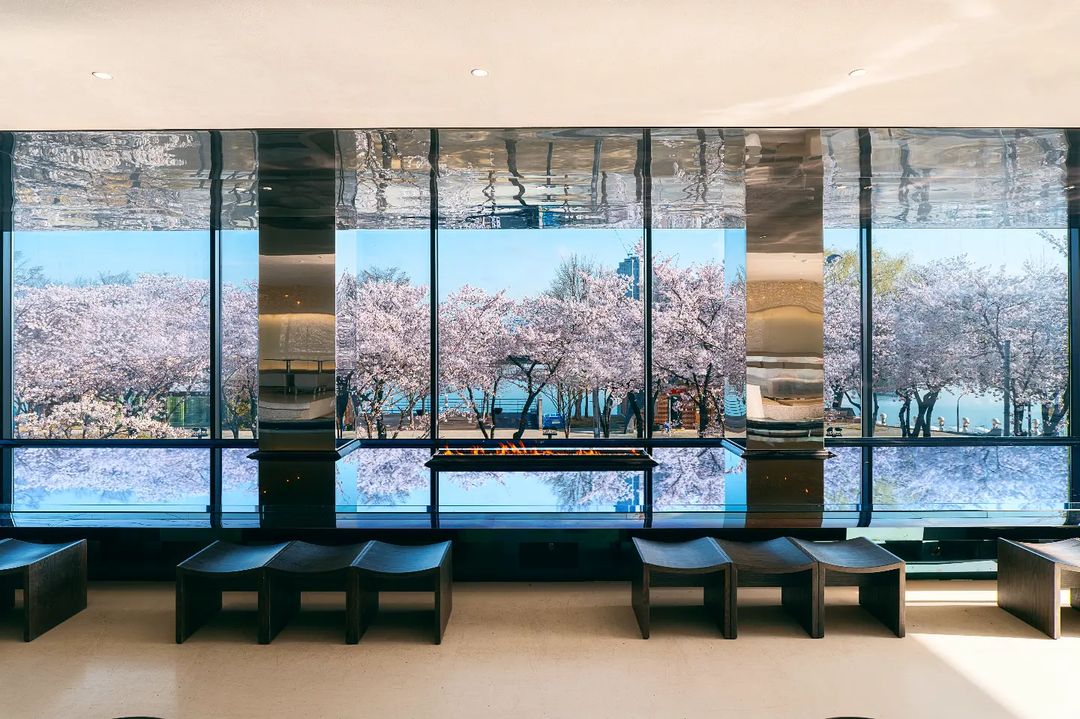 Image credit: @nonespace_sjb 
The cafe is most well-known for its scenery in spring. Gorgeous cherry blossom trees and the Suseongmot lake can be seen through clear glass-panelled walls. For a better vantage point, head up to the cafe's 2nd floor.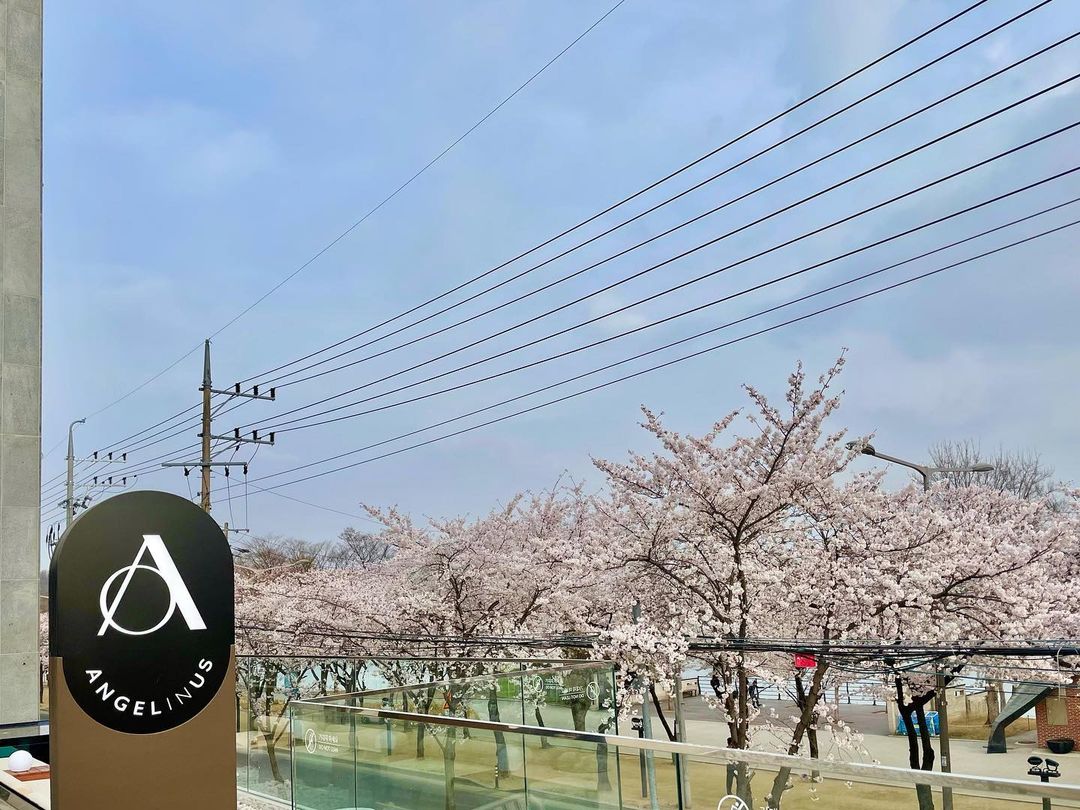 Image credit: @angelinus.island 
While some may prefer to admire the fantastic view from indoors, you can also choose to sit at the 2nd floor outdoor terrace, from which you can take in fresh air along with the view, all while munching on your food or sipping your drinks. 
---
Enjoy open-air busking performances
---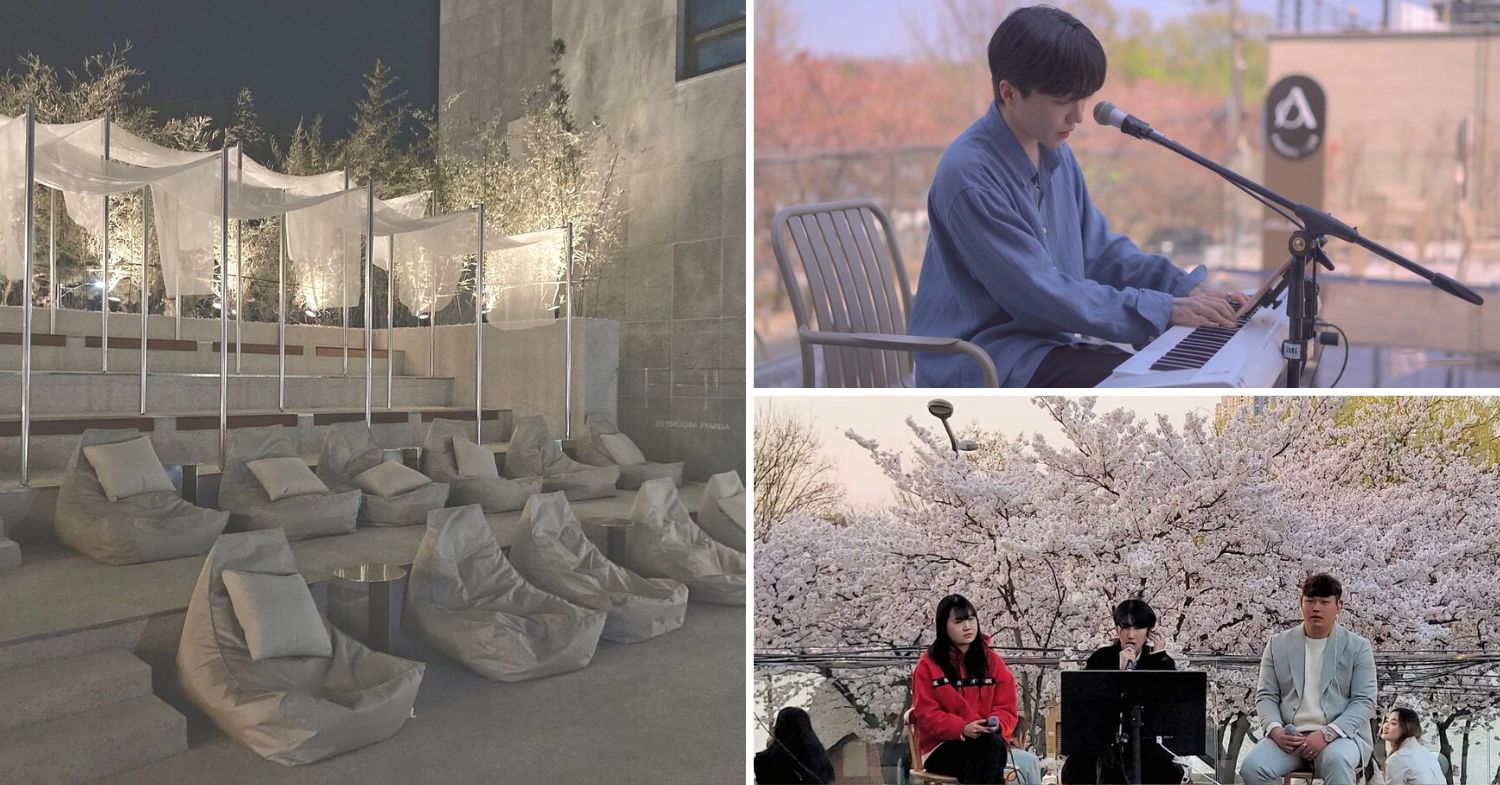 Image credit: @angelinus.island, @___luen, @__once._.again 
The cafe also hosts open-air busking around once a week. Their schedule isn't very consistent so it's best to check the upcoming lineup through their Instagram page. Their frequent performers include Luen, breaktime, and Once again. 
---
A wide selection of desserts
---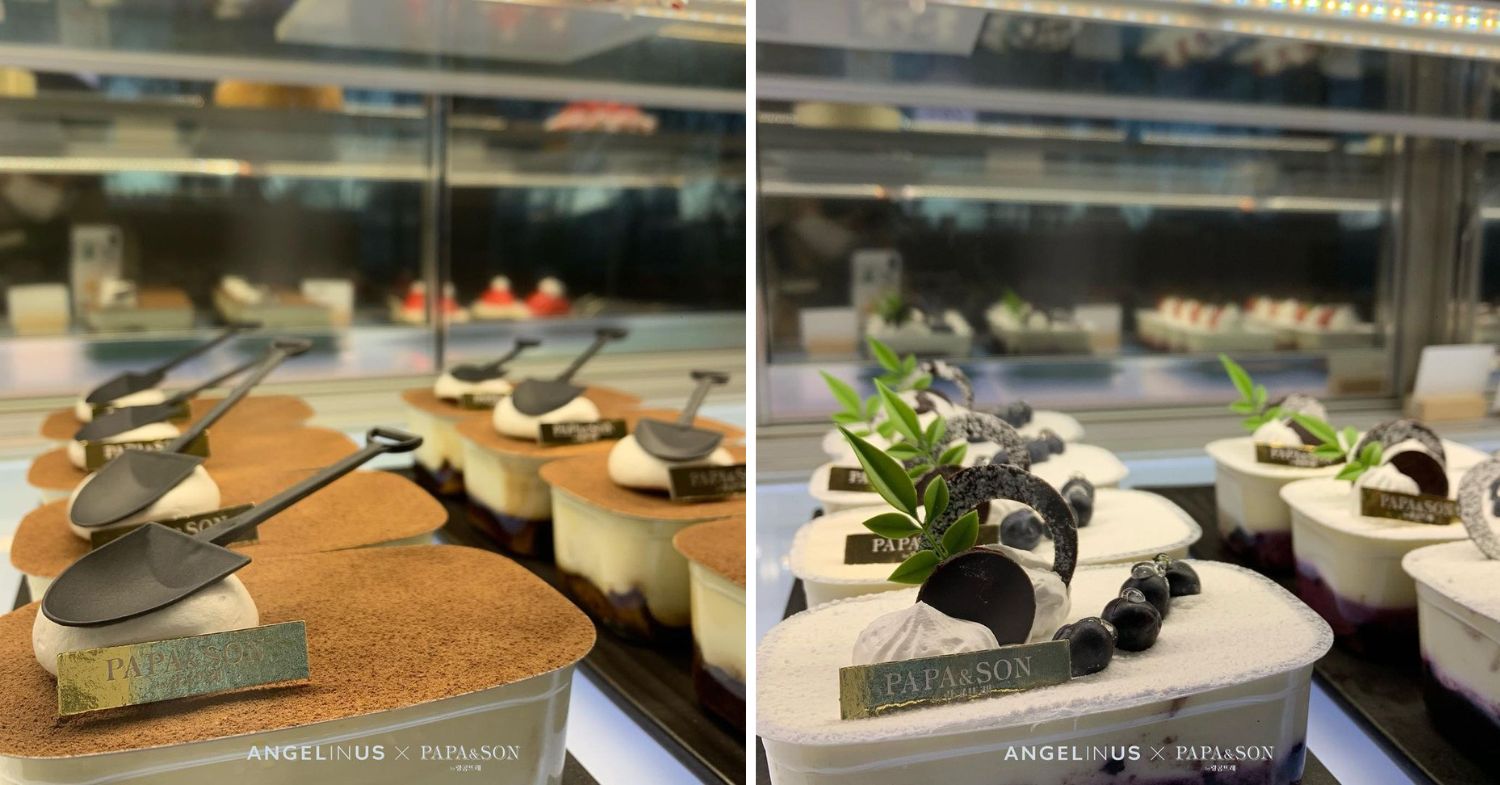 Image adapted from: @angelinus.island, @lovesay0605, @angelinus.island 
ANGELINUS Island has an extensive drink and dessert menu filled with mouth-watering pastries and cakes, as well as an array of coffees and sweet drinks. Prices range from KRW5,000 (~USD3.86) for an espresso or americano, to KRW6,900 (~USD5.32) for a cookies & cream, java chocolate chip, or green tea smoothie.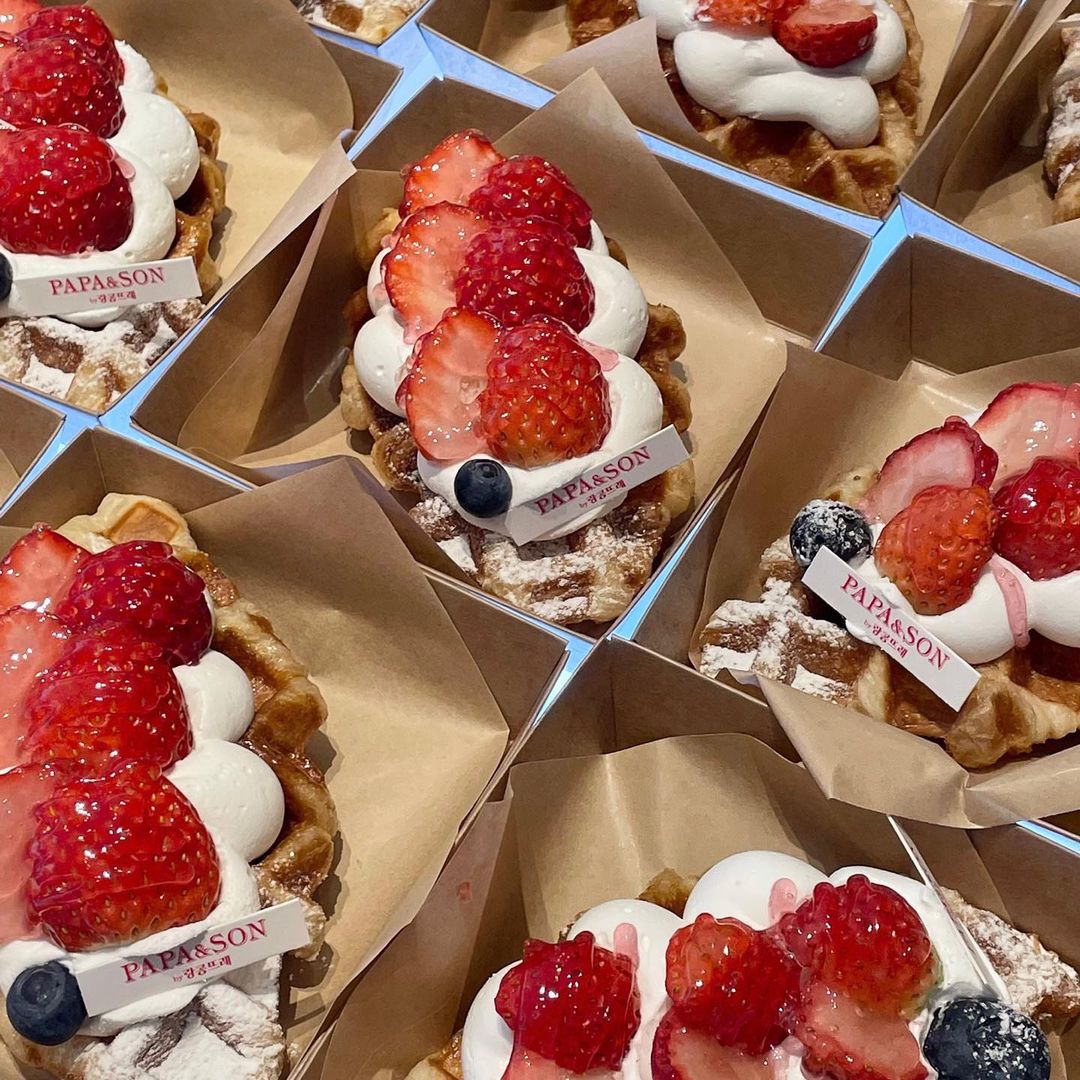 Image credit: @angelinus.island  
In addition to its wide variety of desserts, the cafe also switches up some of the items on the menu. Depending on which produce is in season, the cafe offers croissants and waffles with different fruit toppings. For example, during the winter and spring season, the cafe offers croissants topped with strawberries for KRW4,800 (~USD3.70) each.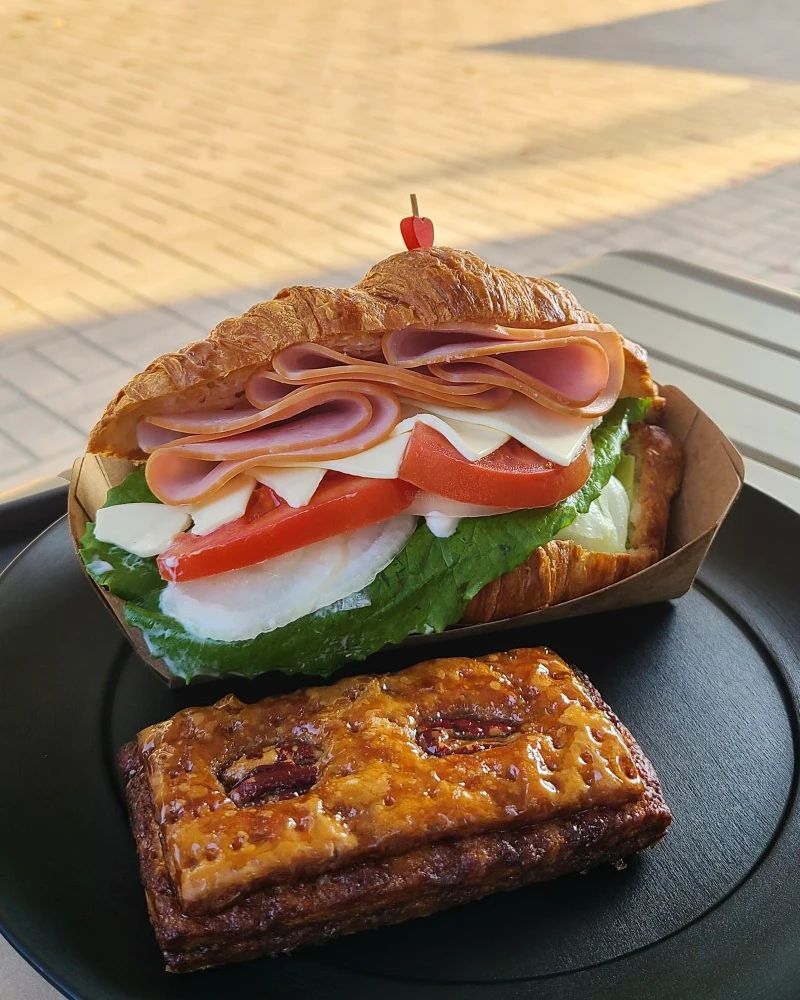 Image credit: @qwe828_
ANGELINUS Island also sells savoury foods from KRW3,500 (~USD2.66), including croissant sandwiches, as well as an American breakfast platter with salad, cheese, eggs, and ham. 
---
Collaborations with brands
---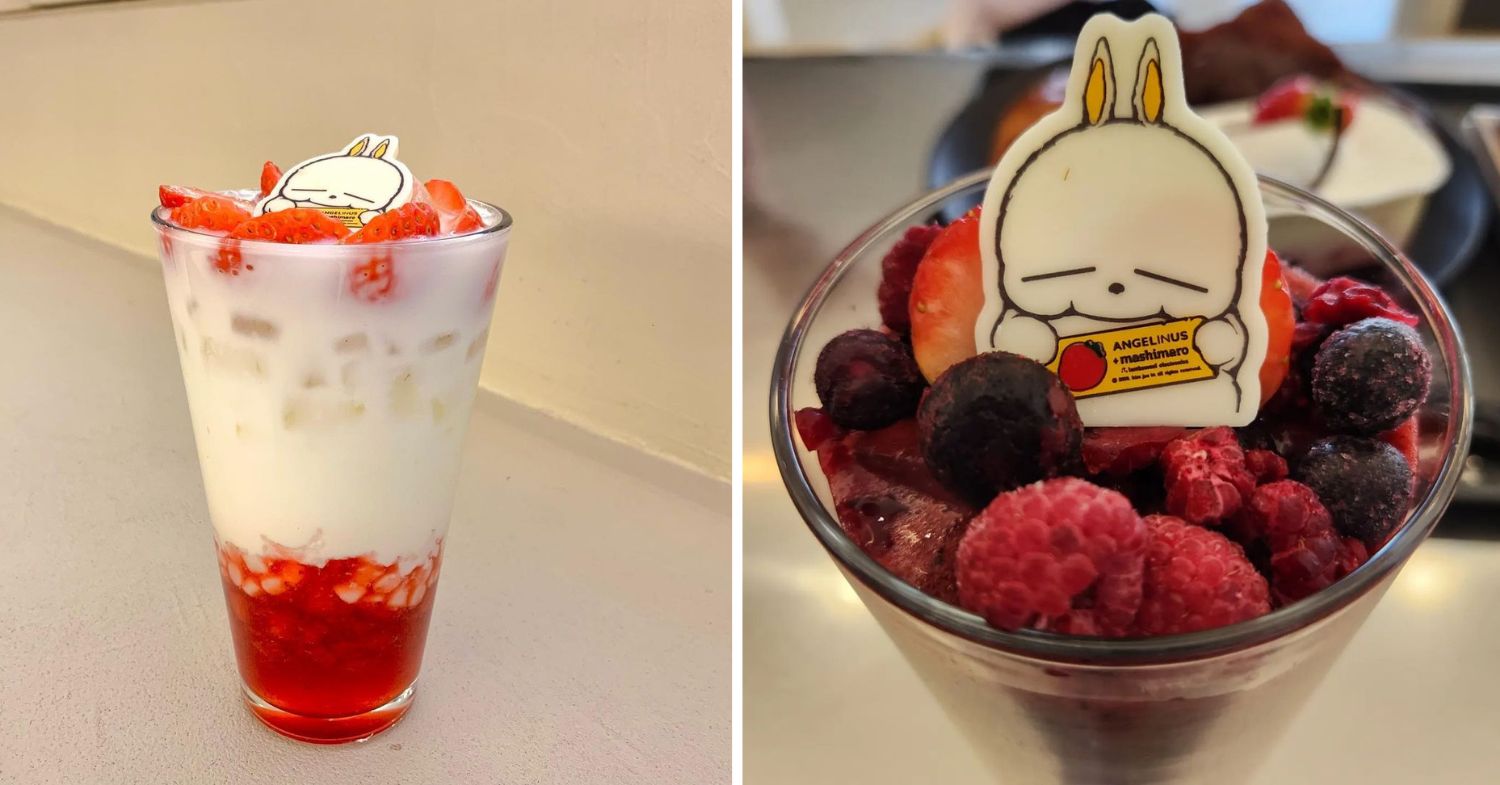 Image adapted from: @angelinus.island, @seo_jinsuk73

ANGELINUS Island also does collabs with other brands. They have produced themed drinks with famous local brands such as Mashimaro, a rabbit cartoon character popularised in the Korean Internet communities.
---
Getting to ANGELINUS Island
---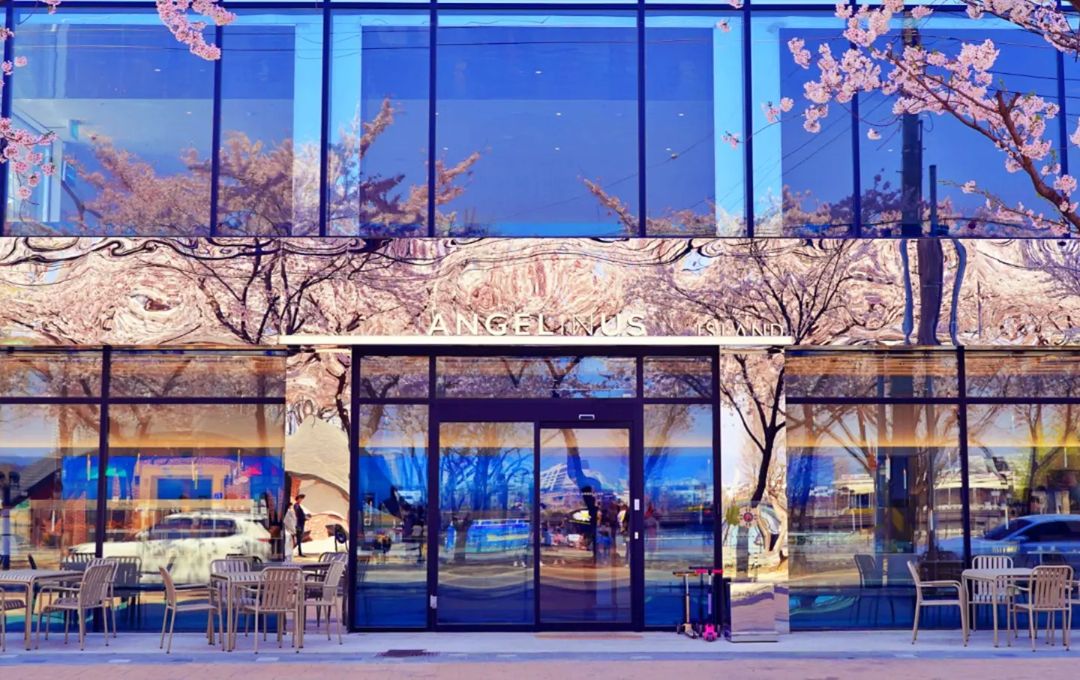 Image credit: @obong_dj

ANGELINUS Island may not be the most accessible of places as a large lake partially obstructs the path towards the nearest station. However, the very same lake and the cherry blossom trees around it make the 1-km walk from the station exceptionally scenic. Alternatively, it is an 8-minute taxi ride from Suseongmot Station. 
How to get there:
Take the

Daegu Metro Line 3 to Suseongmot Station

and leave by

Exit 1

.

Walk straight

for 5 minutes, before crossing the road and taking the middle path.

Continue walking straight alongside Suseongmot Lake and turn right after 5 minutes, following the edges of the lake.
Walk straight for 5 more minutes and you'll reach ANGELINUS Island.
Address: 902-5 Dusan-dong, Suseong-gu, Daegu
Opening hours: 24 hours, Daily
Contact: 053-762-7486 | ANGELINUS Island Instagram
Also check out:
---
Cover image adapted from: @lovesay0605, @nonespace_official, @obong_dj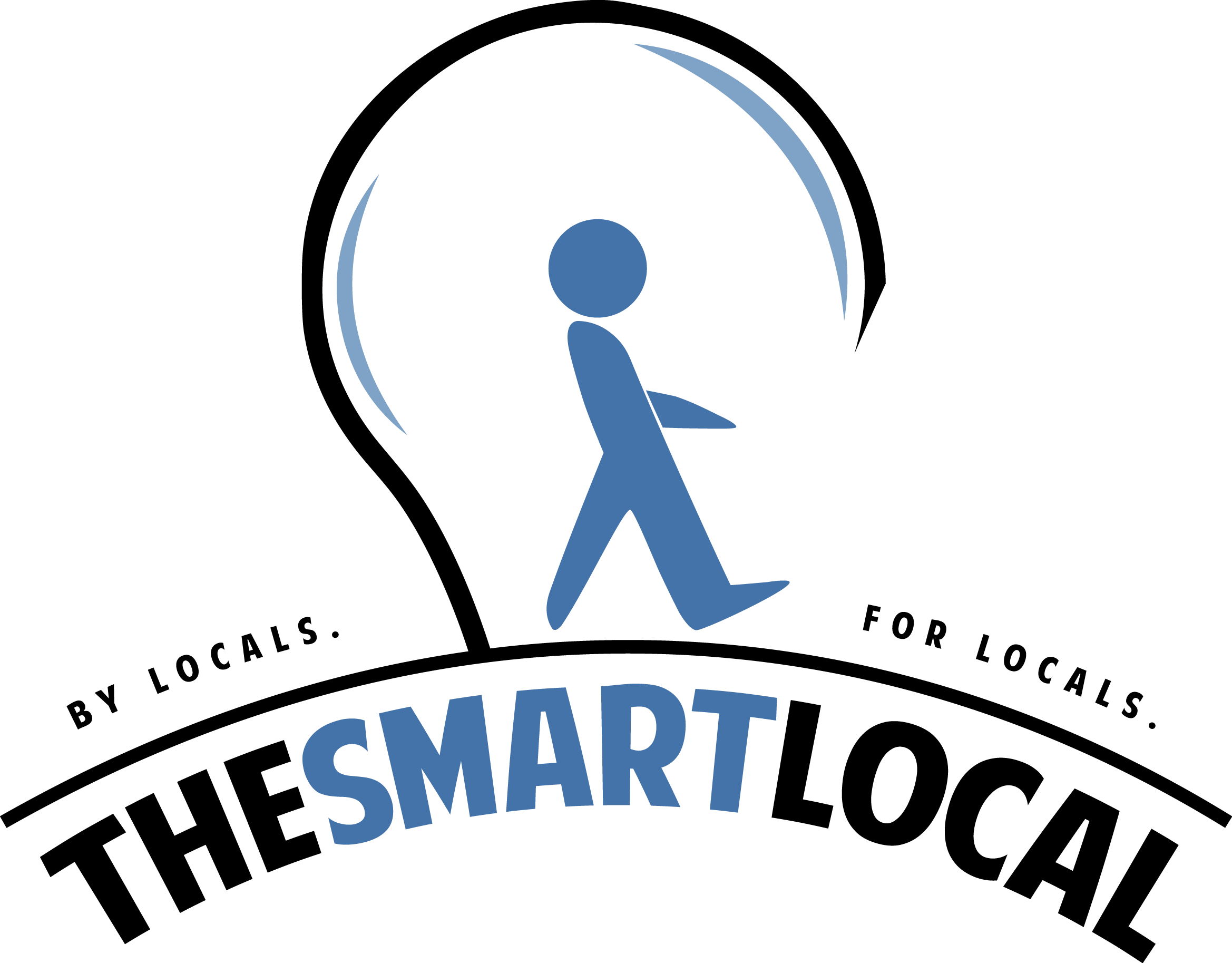 Drop us your email so you won't miss the latest news.