Soup Neoul in Gongju
---
Gwangdeok Mountain, located in the western part of South Korea, is home to hiking trails favoured by locals. It also houses fairytale-like cafes that are well-integrated with nature, and one such example is Soup Neoul.
---
Huge field of cosmos flowers
---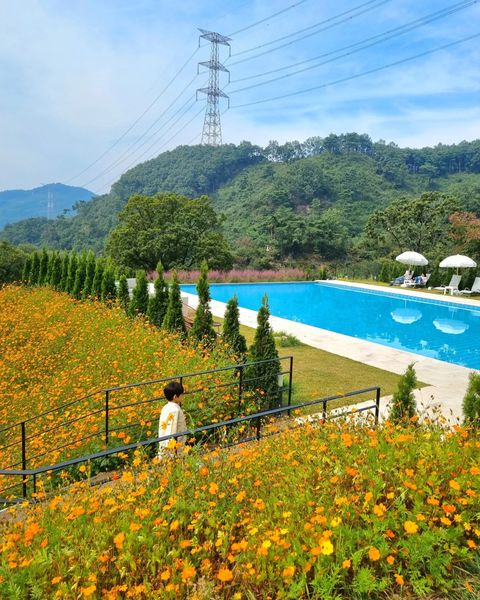 Image credit: @giyeoony
Once you enter Soup Neoul, you'll be welcomed by a field of bright orange cosmos flowers that light up the entire place. The flowers, which look like something out of a painting, make every corner of the cafe a great photo spot.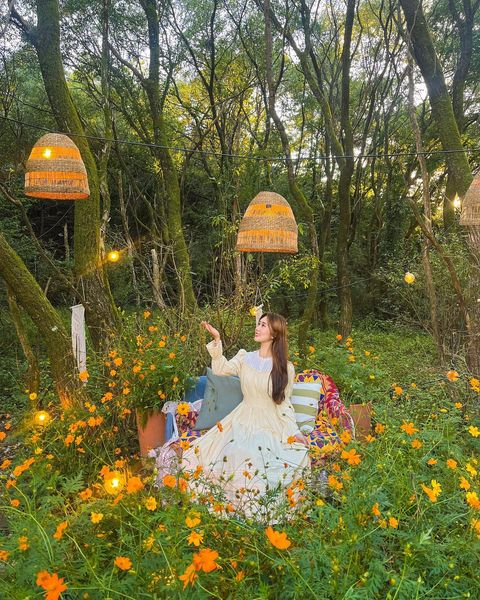 Image credit: @_pinkvely
One of the main photo spots at Soup Neoul is a single-seater sofa right in the middle of a field of flowers. The seat is spiced up with fairy lights and lamps, as well as comfy throws and cushions, making the set-up feel super cosy.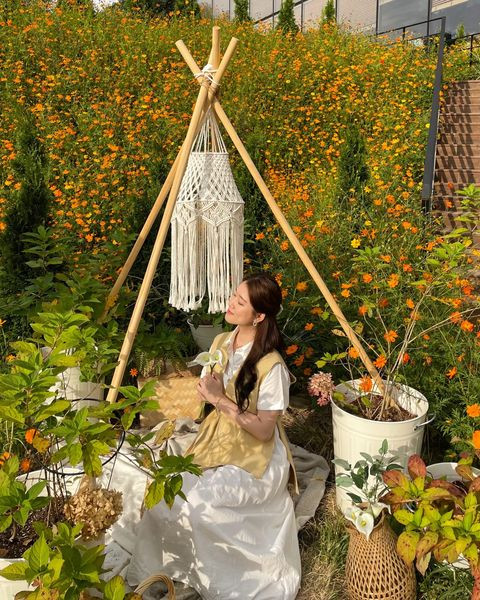 Image credit: @and_jihyeonyy
Another popular photo spot is a picnic set-up with a macrame piece hanging from a teepee. Besides cosmos flowers, the spot also has plenty of potted plants strategically placed to make you feel like an Insta-famous #plantmom.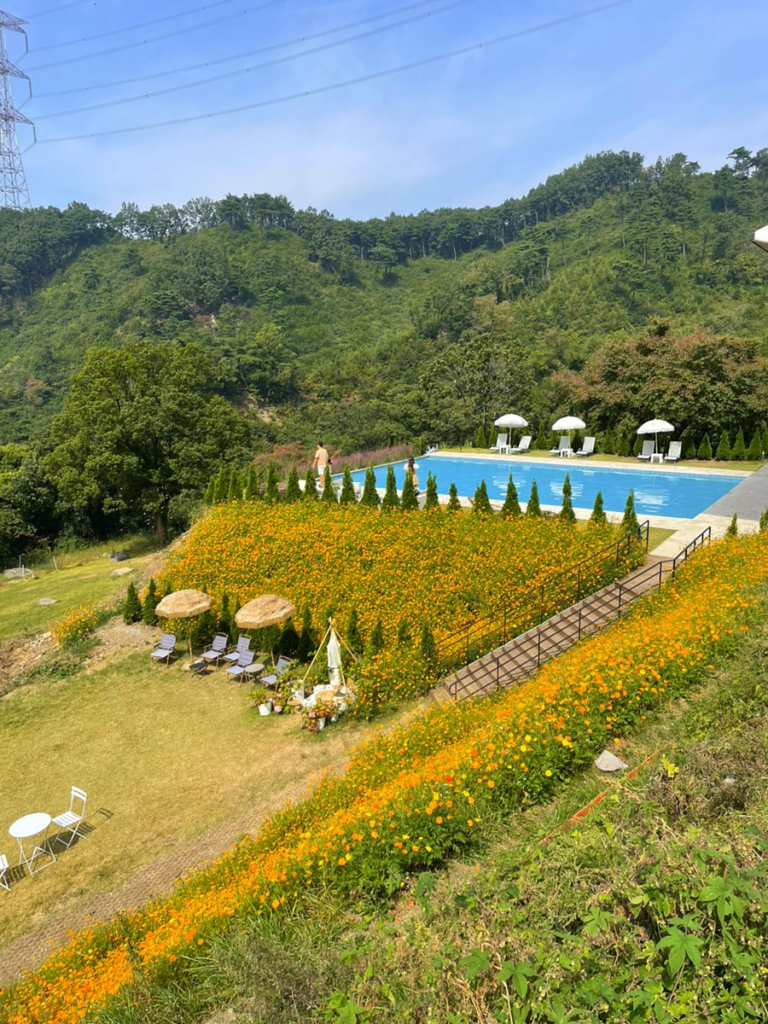 Image credit: 눼눼

The cosmos bloom from September to November, and the entire field is awash with hues of oranges and yellows.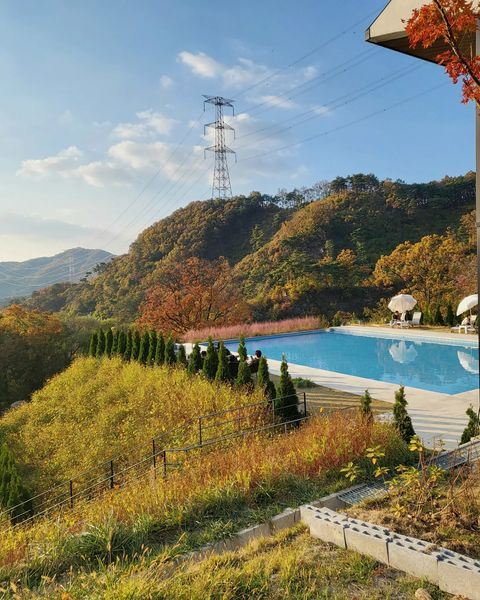 Image credit: @yeuniary
The place is equally as beautiful in other seasons. Spring sees an abundance of blooming cherry blossoms, while winter brings with it views of snow-capped mountains.
---
Beautiful sunset & mountain view
---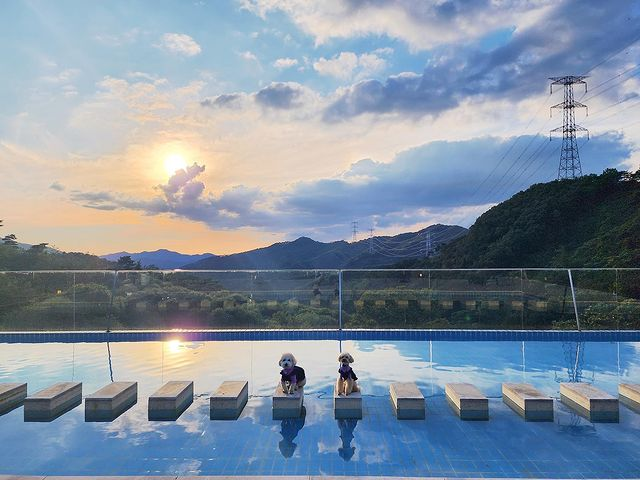 Image credit: @ho_dong28
Soup Neoul has 2 large infinity pools that reflect the beautiful blue skies. Unfortunately, swimming isn't permitted here, but the pools do make for an impressive photo spot.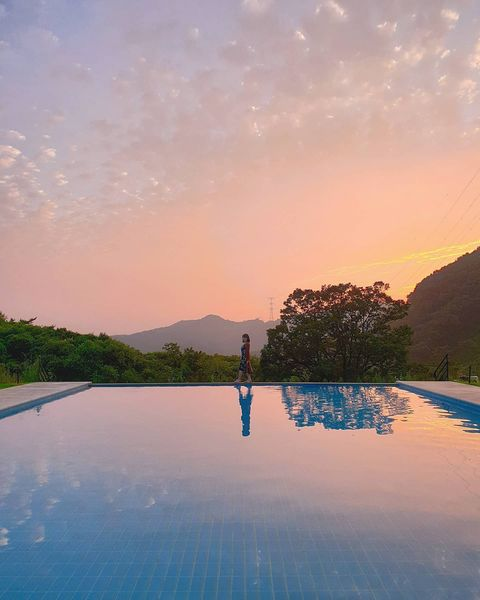 Image credit: @evalee_evita
Visit Soup Neoul in the late afternoon for a beautiful pastel pink, purple and orange sunset view. If you scroll through the cafe's location tag, you'll notice many patrons making use of the sunset reflected on the surface of the infinity pools to create photos that will make you say "wow". 
Do note that as Soup Neoul is located in a less-accessible part of the city, the cafe closes relatively early at 6.30pm on weekdays and 7pm on weekends. So if you are planning to head there to snap a shot of the sunset, be sure to work fast.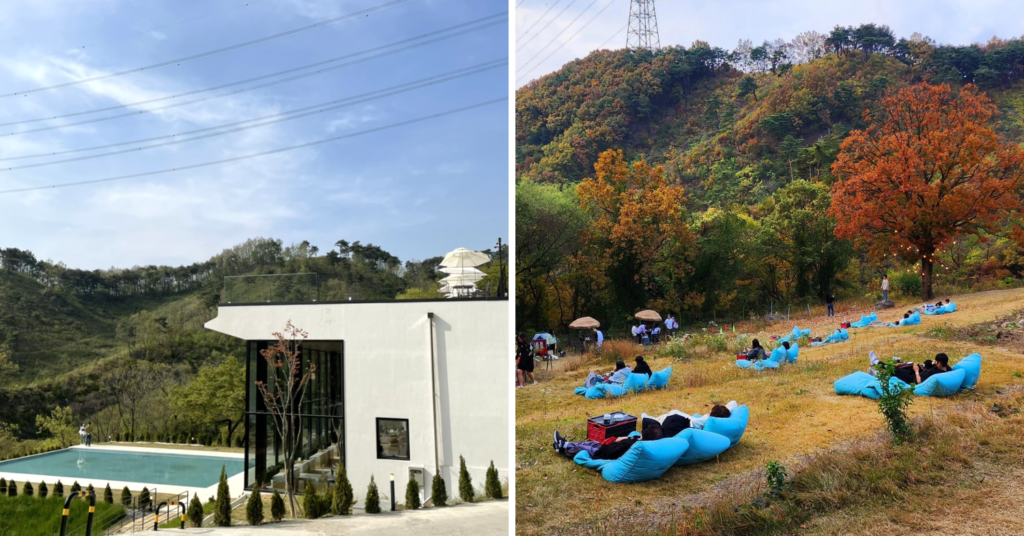 Image adapted from: HA RAM , @soup_neoul
Soup Neoul is surrounded by the tall Gwangdeok mountains, which means that patrons have a front-row view of the peaks. The cafe has thoughtfully placed bean bags in the outdoor area where you can lounge and enjoy a relaxing time while admiring nature and scenery.
---
Interesting cheesecake & cookie flavours
---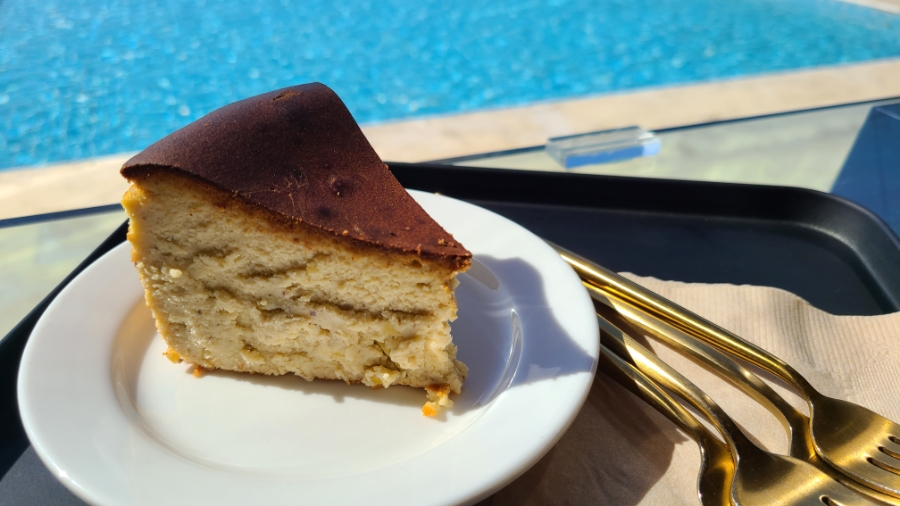 Image credit: 지예로운 하루
Besides its mesmerising views, Soup Neoul is also known for tasty cheesecakes. The most popular flavour is the Chestnut Basque Cheesecake (KRW7,000, ~USD4.91), which has a nice burnt top and a creamy centre with bits of chestnuts that provide an interesting contrast in texture.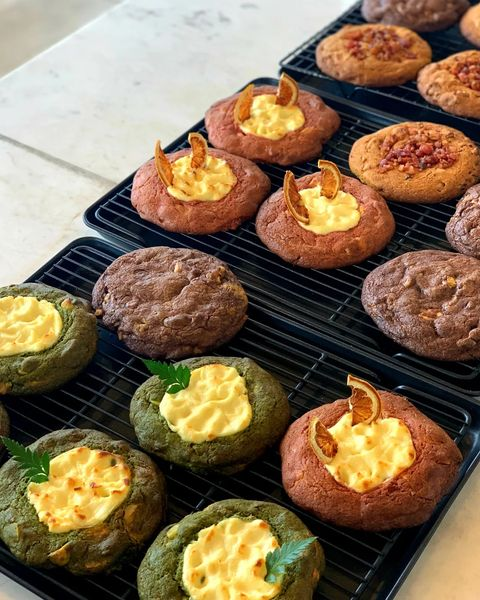 Image credit: @soup_neoul

The cafe also sells cookies in 5 flavours: chocolate, strawberry cream cheese, roasted chestnut, matcha cream cheese, and grilled bacon.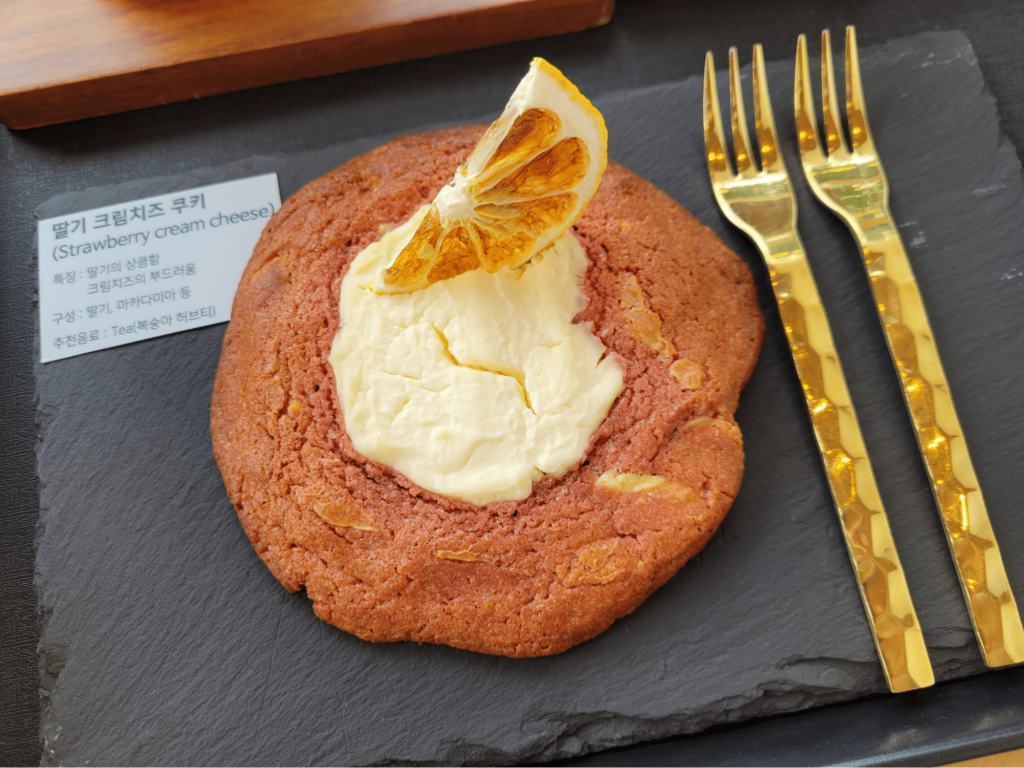 Image credit: 나는오늘
The best-selling cookie is the Strawberry Cream Cheese Cookie (KRW5,500, ~USD3.85), which is a chewy strawberry-flavoured cookie with macadamia nuts and cream cheese.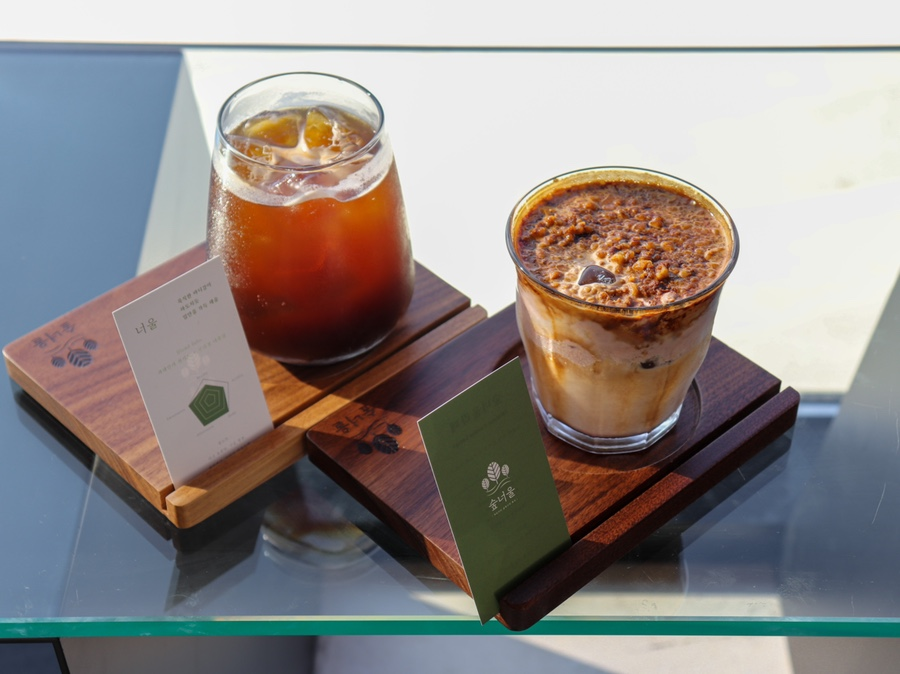 Image adapted from: 예워리  
Wash it all down with the cafe's signature Soup Neoul Latte (KRW7,000, ~USD4.91), which is a cream-based latte with walnut and cookie bits. You'll love this drink if you enjoy savoury and sweet combinations in your treats.
---
Getting to Soup Neoul
---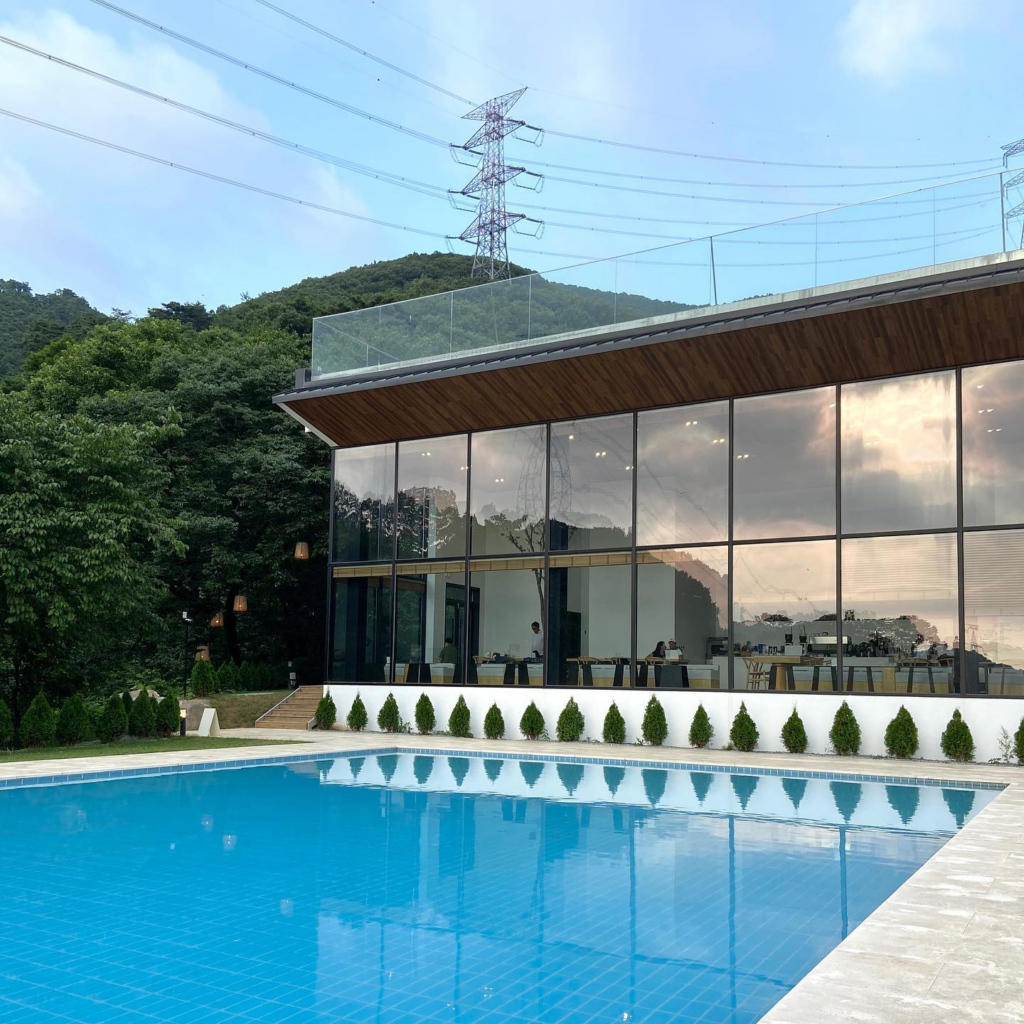 Image credit: @eunjeongchoi_clare
As Soup Neoul is located in a secluded area of Gongju City, it isn't easily accessible via public transportation. Therefore, we suggest that you take a taxi or drive there instead.
Address: 2 Mungeum-ri, Yugu-eup, Gongju-si, Chungcheongnam-do
Opening hours: Tue-Fri 11am-6.30pm | Sat-Sun 11am-7pm (Closed on Mondays)
Contact: 0507-1322-6635 | Instagram
Also check out:
---
Cover image adapted from: @kkomiya0827, 지예로운 하루, @evalee_evita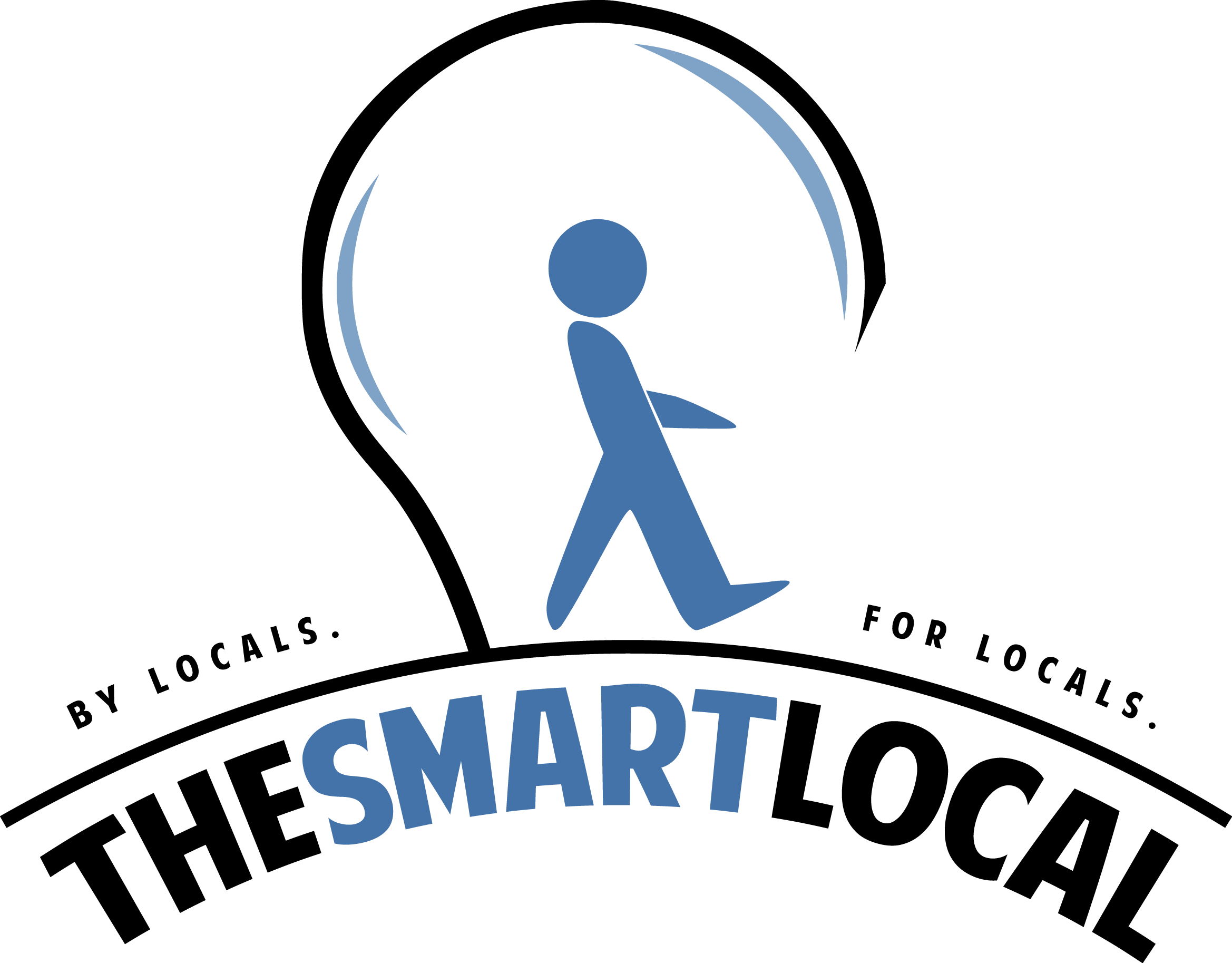 Drop us your email so you won't miss the latest news.