Moment Coffee in Mapo
---
Mapo is a South Korean district where the famous Hongdae and Sinchon shopping streets are situated. It's no wonder that the kitschy Moment Coffee is located in Mapo, with photo booths, clothing stores, and other trendy cafes as its neighbour.
---
DIY bread grilling set
---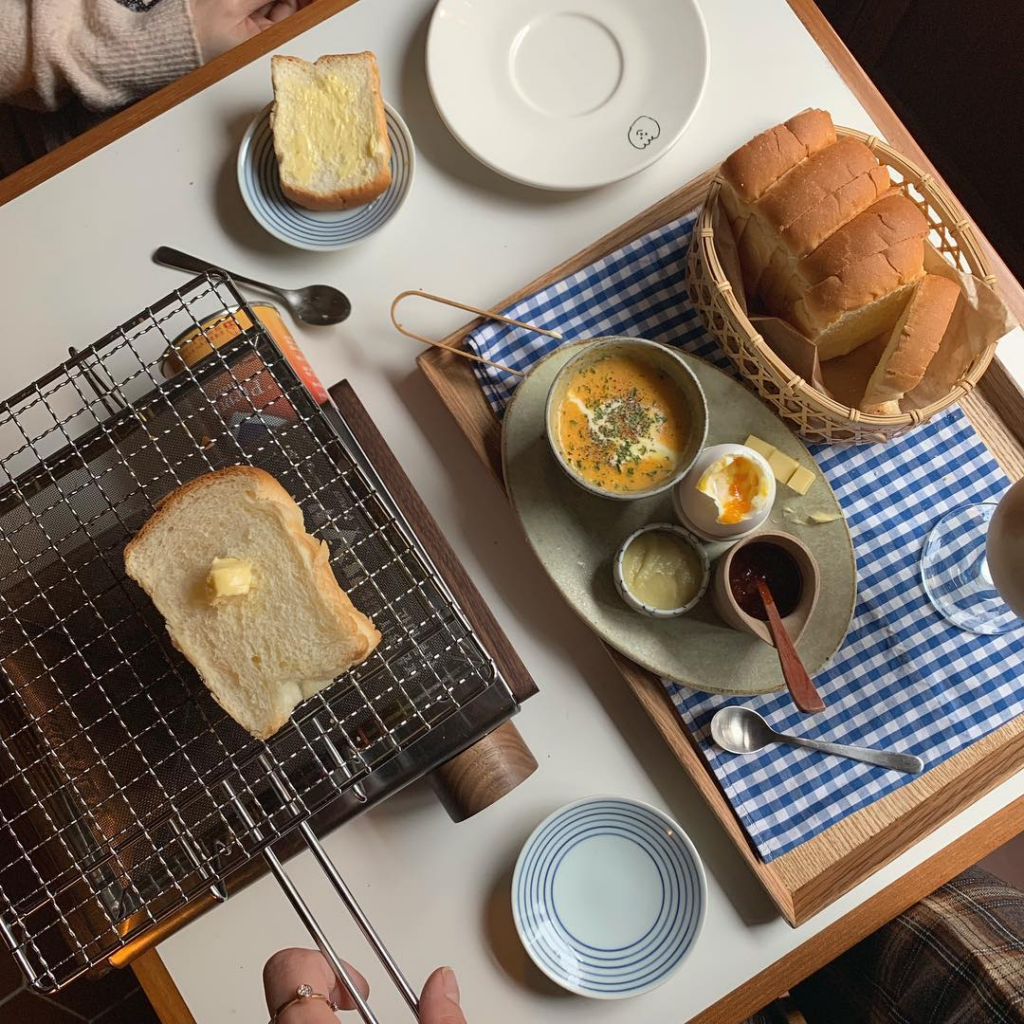 Image credit: @8soultrain
Moment Coffee is known for its Yaki Pan Set (KRW13,000, ~USD9.17), which consists of 8 adorably small slices of bread, assorted toppings such as jams and whipped cream, a soft-boiled egg, and butter. 
What's unique about the Yaki Pan Set is that you can toast your bread to your preference and eat them straight from the grill. Remember to keep the fire on low, or you may burn the bread – unless that's what you want.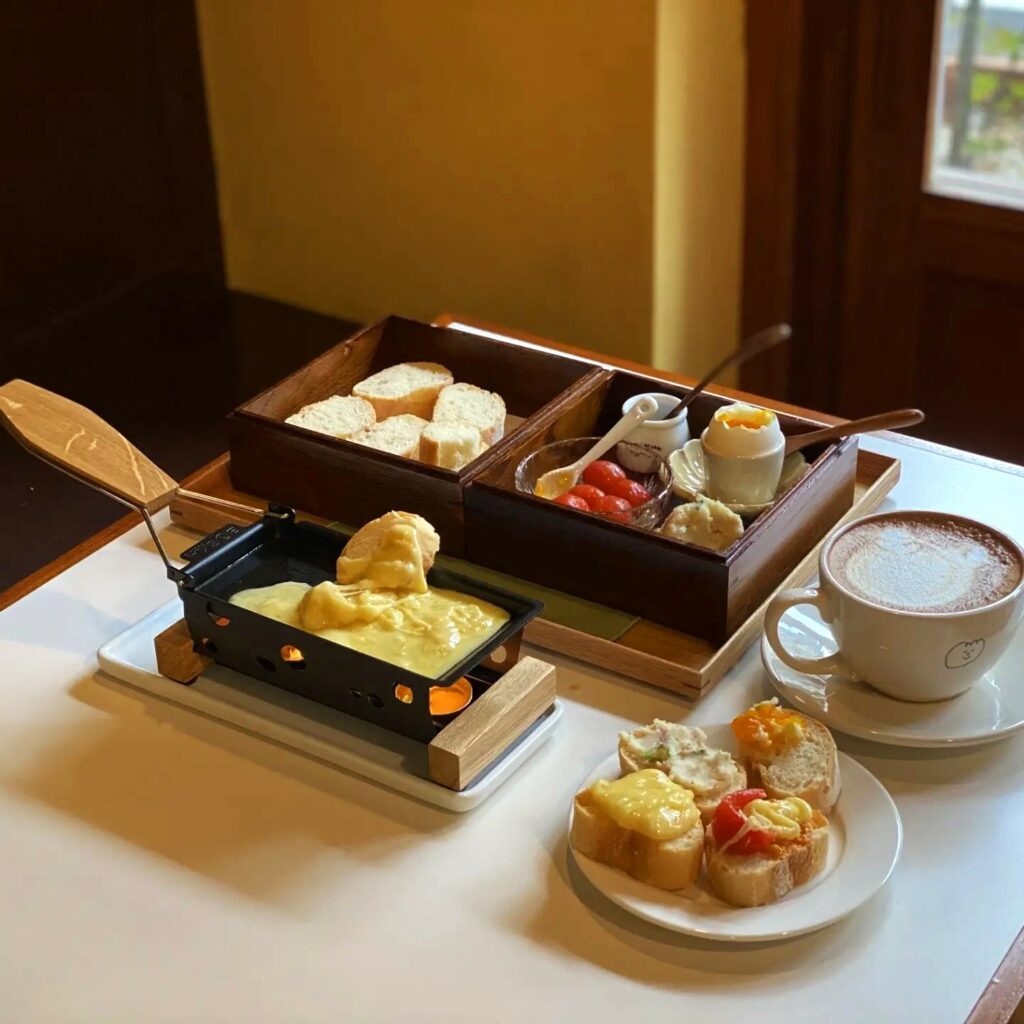 Image adapted from: @moment___coffee
Another interesting menu item is the Raclette Cheese Bread Set (KRW18,000, ~USD12.70), which includes a portion of raclette cheese, 8 small slices of baguette, a soft-boiled egg, cherry tomatoes, honey, and mashed potato salad. The baguette for this set is pre-toasted by the staff, but you do get to melt the cheese yourself.
Each set can feed 2-3 pax. Note that every diner will have to order a drink for themselves, however.
---
Financier & tigre for sale too
---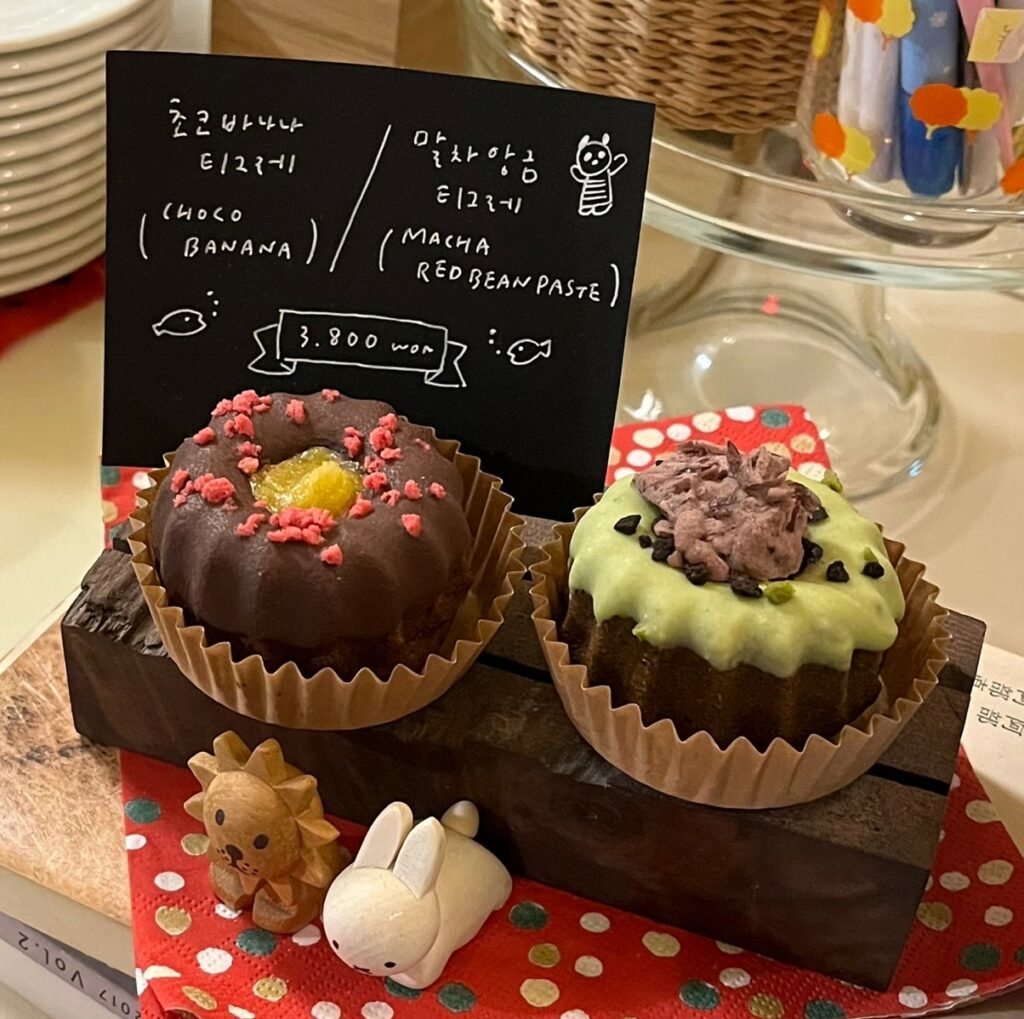 Image adapted from: 마리드
Apart from the bread sets, Moment Coffee also sells baked goods such as financiers, tigrés, and savoury buns. Try the Choco Banana Tigre (KRW3,800, ~USD2.68), which is a spongy chocolate cake with banana puree filling.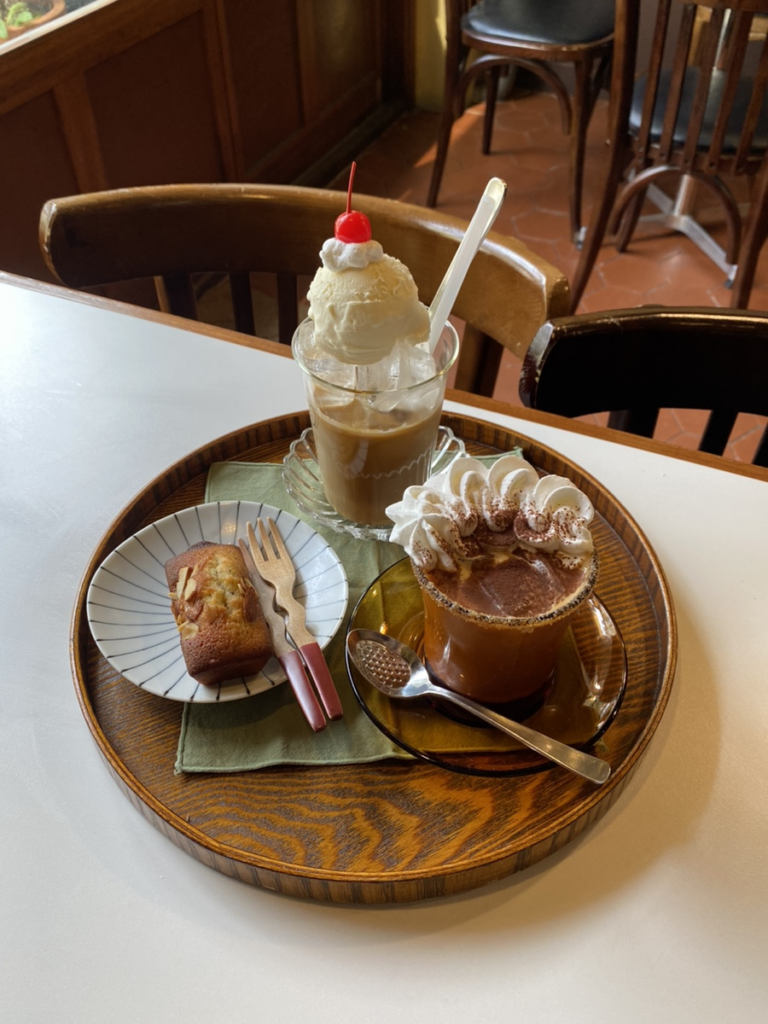 Image credit: 밍또
Another popular item at Moment Coffee is the Earl Grey Financier (KRW2,800, ~USD1.97), which has a robust earl grey flavour and added crunch from almond slices.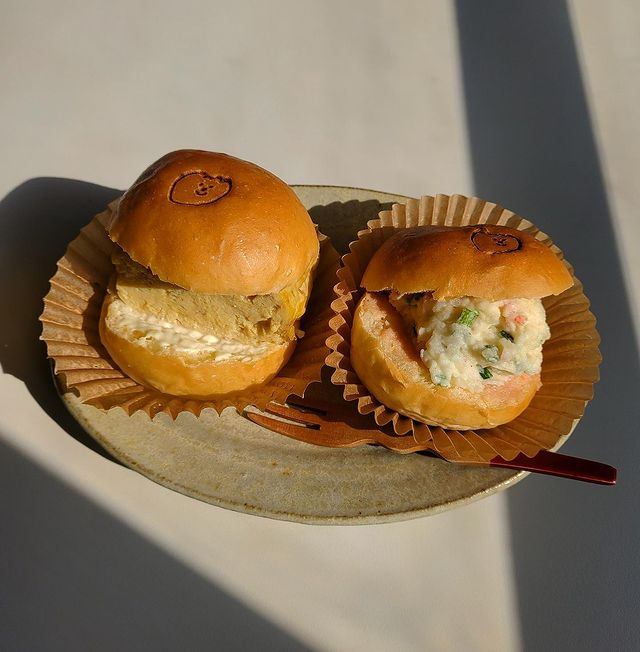 Image credit: @gimayeong472
If you like bread, get the cafe's savoury buns (KRW3,000, ~USD2.11) with fillings such as egg omelette roll and potato salad.
---
Gift shop with cute merchandise
---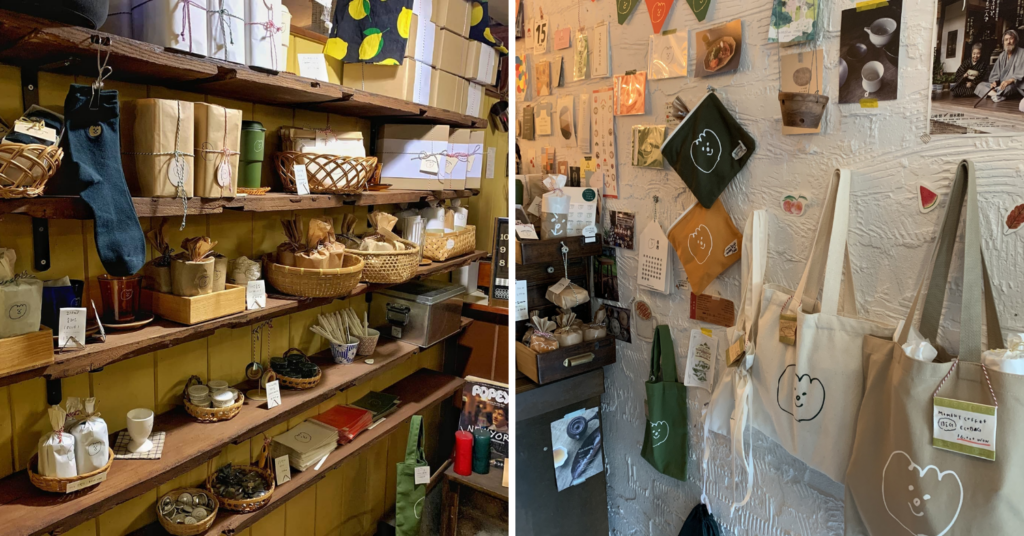 Image adapted from: @zzang._.dol, 서단
Moment Coffee has a small gift shop selling cute and functional merchandise such as mugs, tote bags, and notebooks. All their products are adorned with a cute Moment Coffee mascot.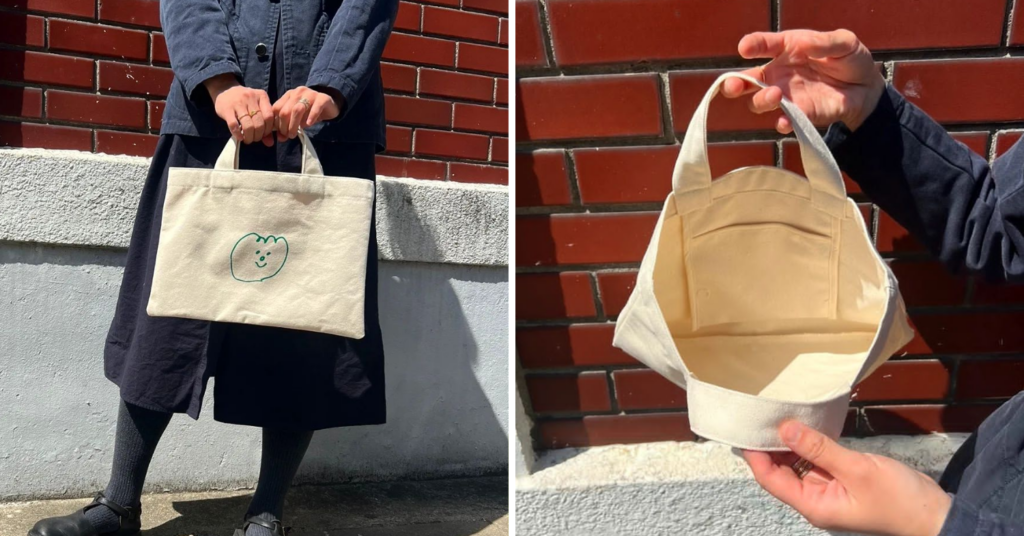 Image adapted from: @moment___coffee, @moment___coffee
The tote bags come in different sizes, designs, and earthy colours such as beige, black and olive green.
Get the Mini Tote Bag (KRW10,000, ~USD7.04), which is small enough to be portable but roomy enough to fit all your essentials for a fun day out. The tote also has a compartment for small items such as lipstick and keys so you won't have to rummage around to find it.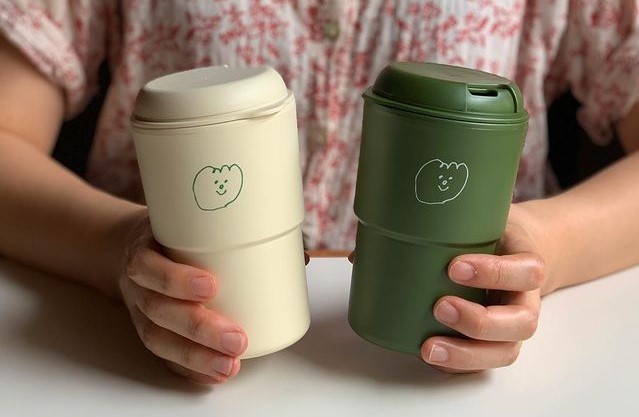 Image adapted from: @moment___coffee
If tote bags are not your thing, get a Tumbler (KRW8,000, ~USD5.63) instead. The tumbler comes in 2 colours, cream and olive green, and it's suitable for both hot and cold beverages.
---
Getting to Moment Coffee
---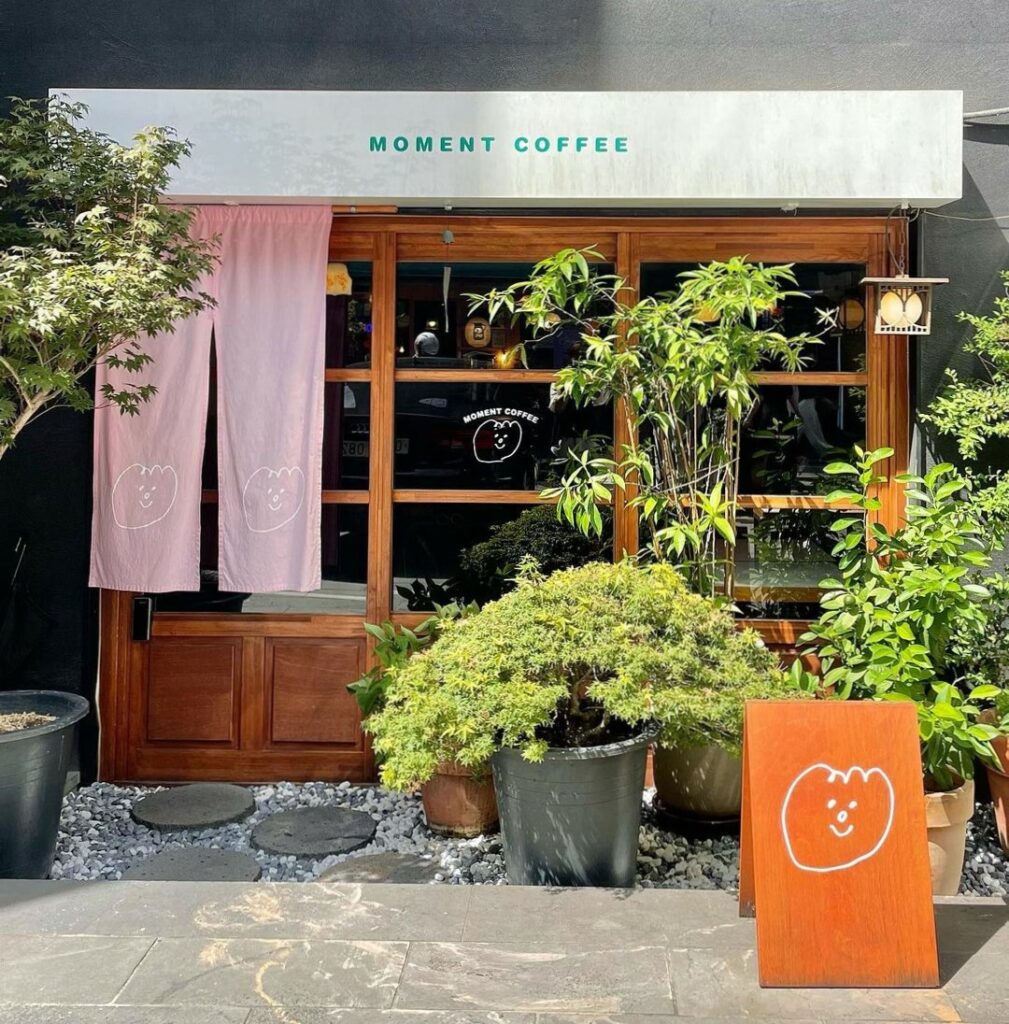 Image adapted from: @gree_nellow
Moment Coffee is conveniently located near Hongik University Station and only a few minutes' walk away from the bustling Hongdae shopping street. We recommend taking public transport as there are no parking spots at Moment Coffee.
How to get there:
Take Line 2 to Hongik University Station

and leave by

Exit 1.
Walk 20m

then

turn right

and

walk for 230m

and you'll arrive at Moment Coffee.
Address: 29 Worldcupbuk-ro 4-gil, Donggyo-dong, Mapo-gu, Seoul
Opening hours: 10am-10pm, Daily
Contact:  070-8860-5287 | Instagram
Also check out:
---
Cover image adapted from: @moment___coffee, @moment___coffee, @8soultrain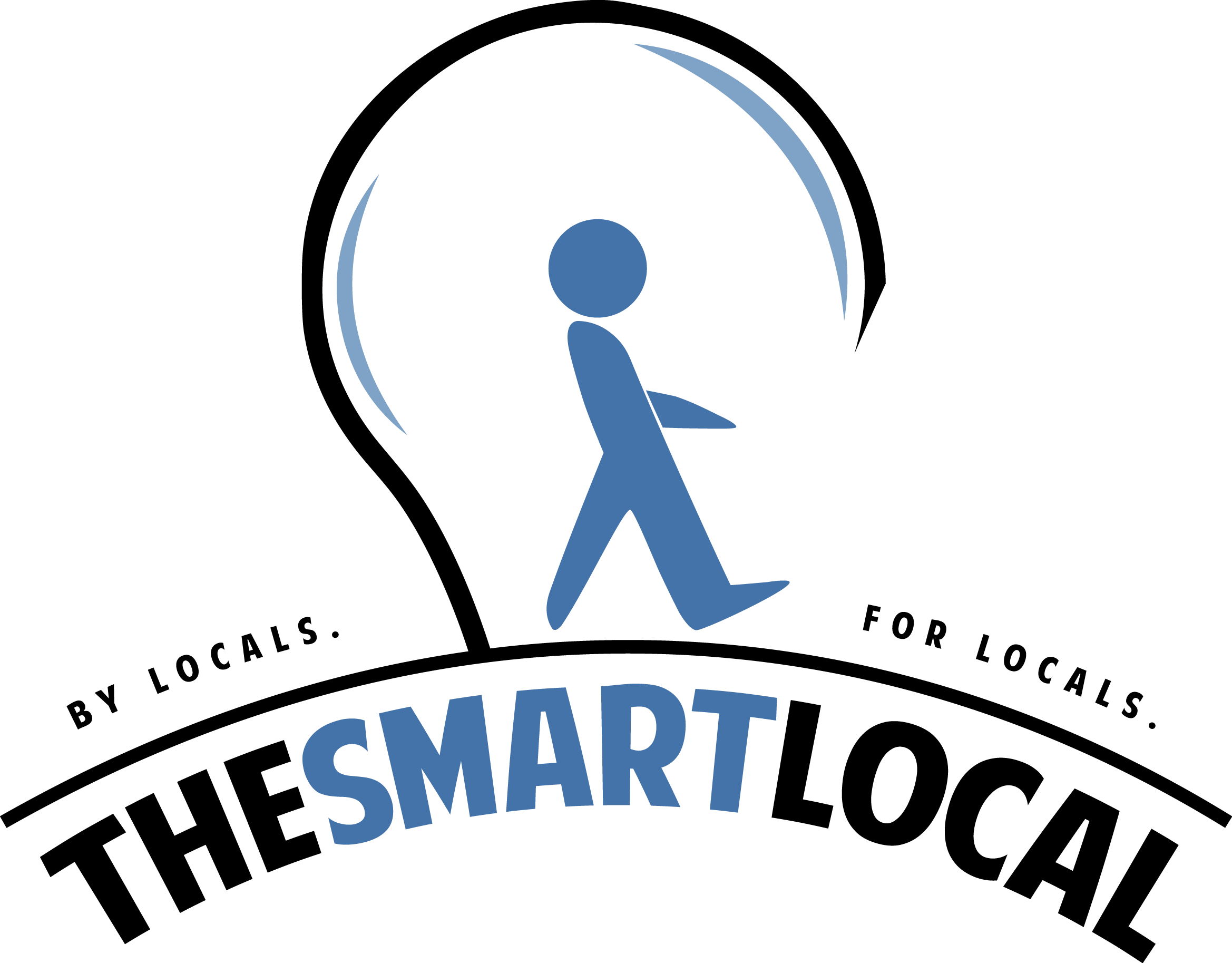 Drop us your email so you won't miss the latest news.