Dusk Blue 
---
People love sunsets for their stunning views and tranquil vibes. Dusk Blue brings the peaceful beauty of sunsets into their themed cafe, alongside their wide selection of artisanal coffee and desserts. It's a place where you can enjoy a cup of coffee while basking in the serenity of soft sunset lighting – any time of the day.
---
Sunset-themed cafe
---
You'll lose track of time when you're in Dusk Blue, as sunset lighting is projected around the entire cafe. Greeting you with its warm orange hues, the comforting atmosphere will transport you into a serene state of mind.

Image credit: @u_dse0ng
Tables are spaced a good distance apart from each other, giving you the privacy to relax and unwind as you enjoy one, or a few, of their wide variety of desserts available.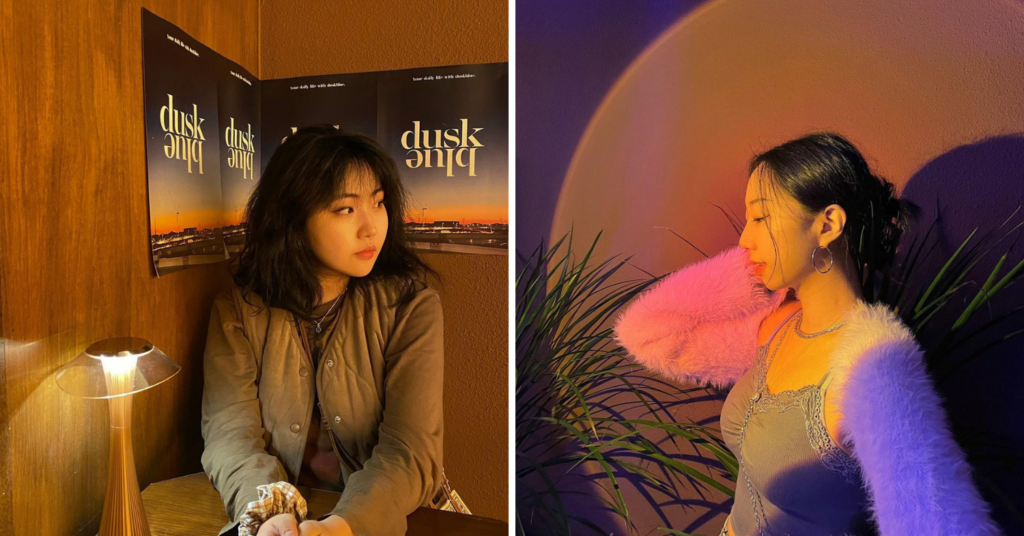 Image adapted from: @riseoyeong, @youngji_jo
For those looking for an Instagram-worthy photo spot, check out the purple sunset lamp by the entrance. The circular lamp creates a dramatic spotlight against the dark backdrop, making you feel like you're in a photoshoot. Alternatively, grab a picture against the lighted sunset wall, for that stunning golden hour shot.
---
Extensive menu options
---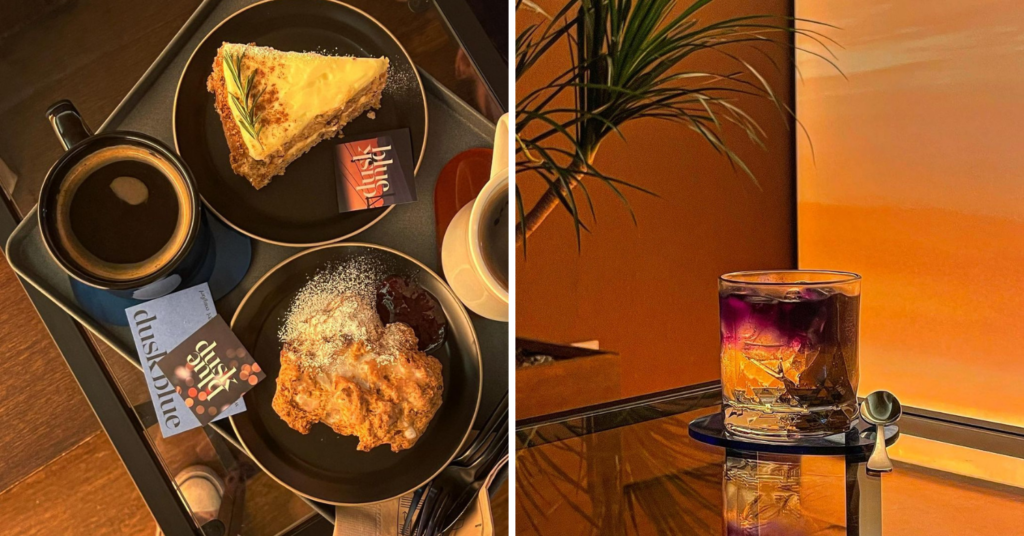 Image adapted from: @4arahmood, @duskblue_cafe
Dusk Blue has an extensive menu that offers an assortment of coffee, desserts, and cocktails, leaving you spoilt for choice.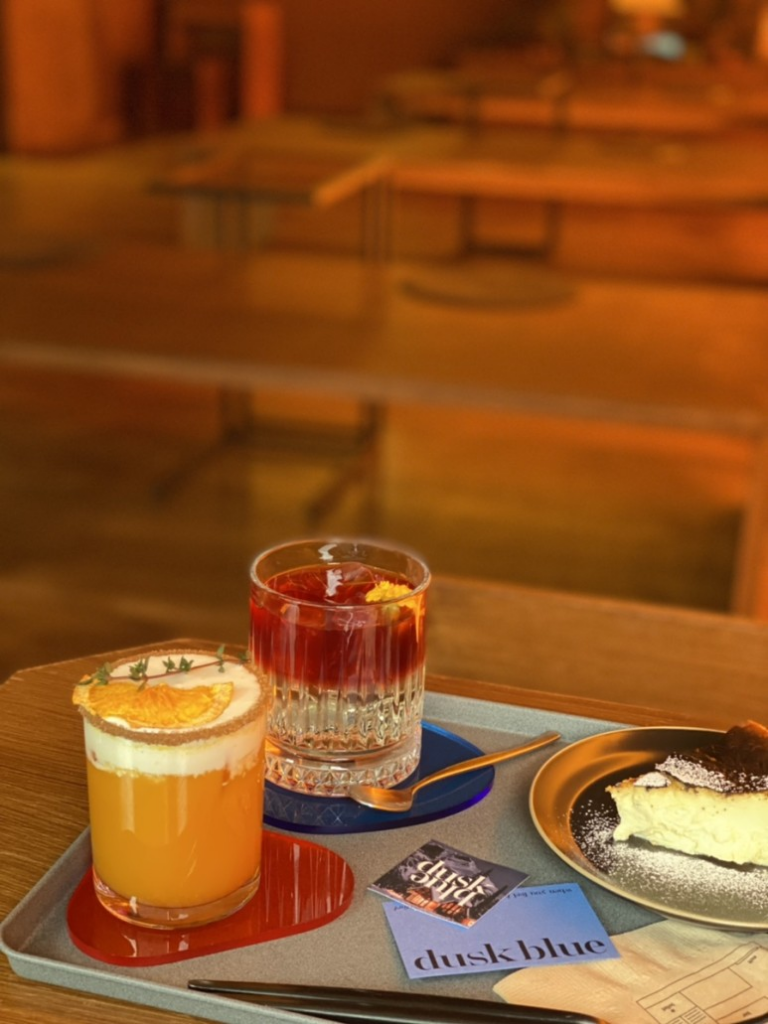 Image credit: 꼬님 
The coffee menu features everything from classic espresso drinks to signature beverages. A popular drink at the cafe is their Peanut Latte (KRW6,500, ~USD4.92), a delicious and savoury combo of espresso and peanut butter. Non-coffee options are also available, with honourable mentions being their floral teas starting from KRW6,000 (~USD4.57) each.

Image adapted from: @duskblue_cafe, @duskblue_cafe
For those craving an alcoholic beverage, the cafe has a variety of options, ranging from beer to whisky. With their aesthetic presentations, the cocktails are popular amongst customers. Try their Blue Sapphire Cocktail (KRW12,000, ~USD9.08), a refreshing drink that includes carbonated water, peaches, and blue pea flower water.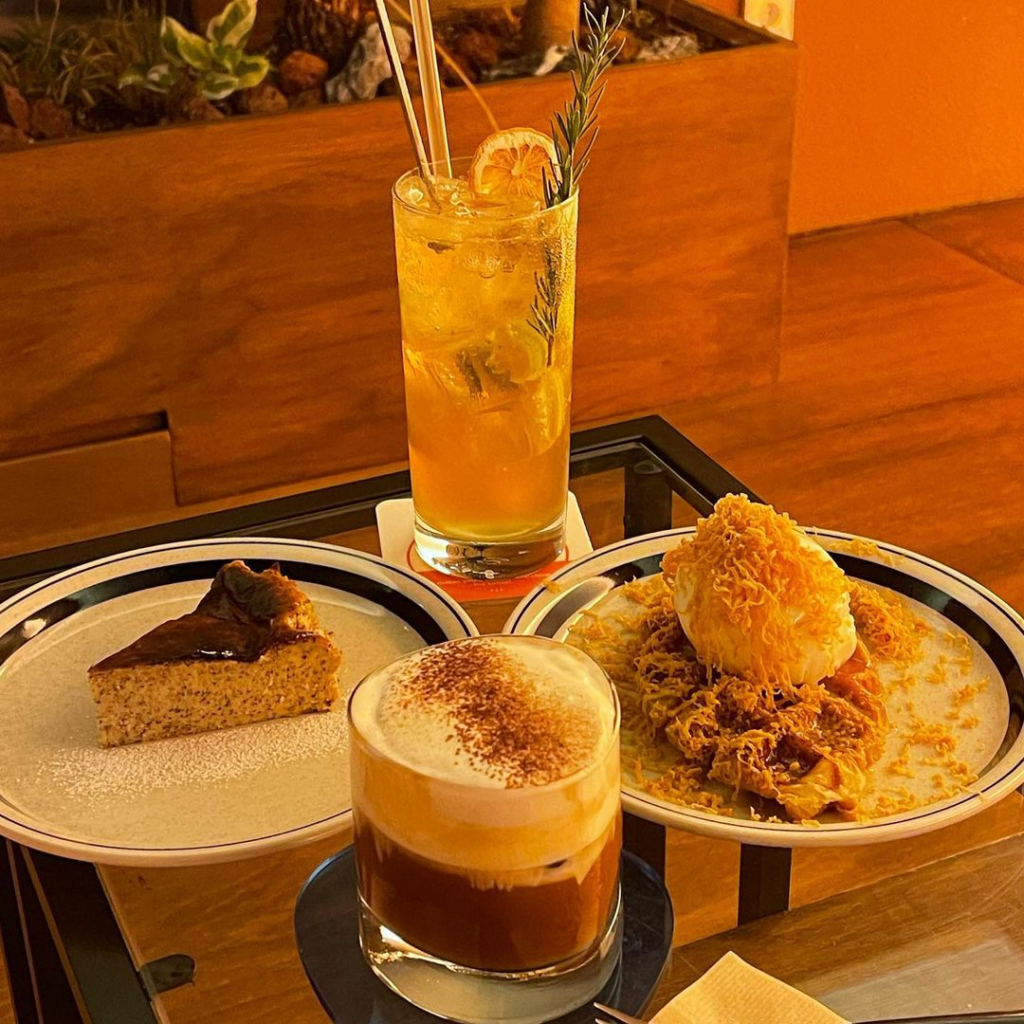 Image credit: @duemongo_o
A huge selection of cakes and pastries are displayed on the counter to tempt your sweet tooth cravings. For the indecisive, we recommend their Earl Grey Basque Cheesecake (KRW6,500, ~USD4.92), a rich and creamy earl grey-infused cake. The Brown Cheese Ice-cream Croffle (KRW7,000, USD5.30) is a savoury and sweet combo that's also a must-try.
---
Open till midnight
---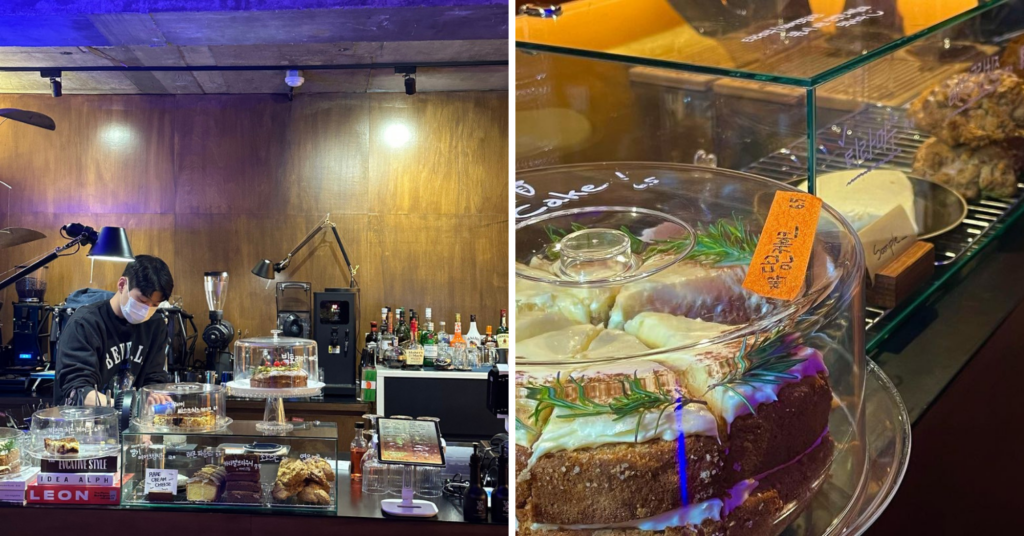 Image adapted from: 구데, @seung_gr
Unlike most cafes, Dusk Blue is open until midnight, making it the perfect spot for a late-night coffee or cocktail.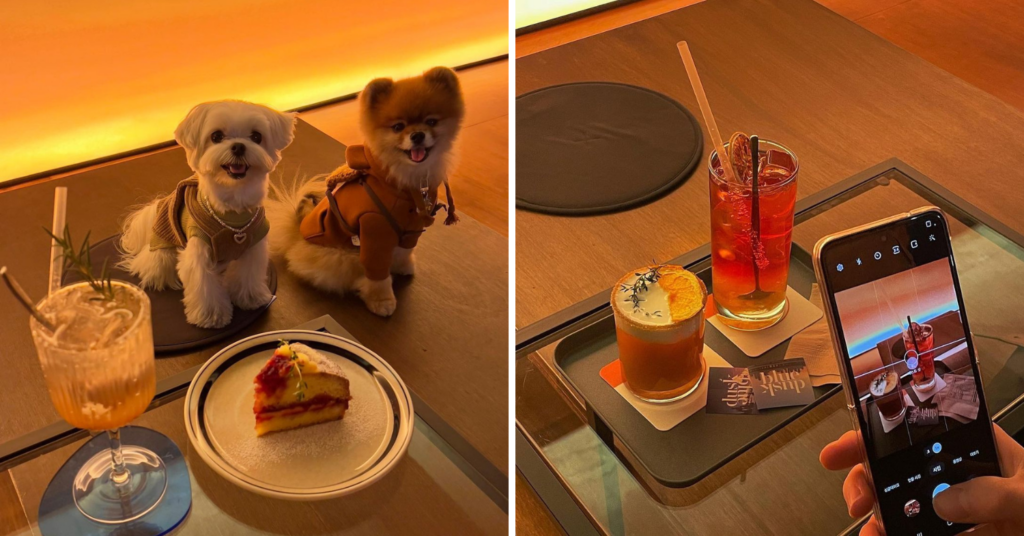 Image adapted from: @millytori0824, @daily_cafestagram
The cafe is also pet-friendly, so feel free to bring your furry friend along for an exciting day out. The spacious interior means that there is plenty of space for you and your pet to lounge around in the cosy setting.
---
Getting to Dusk Blue cafe
---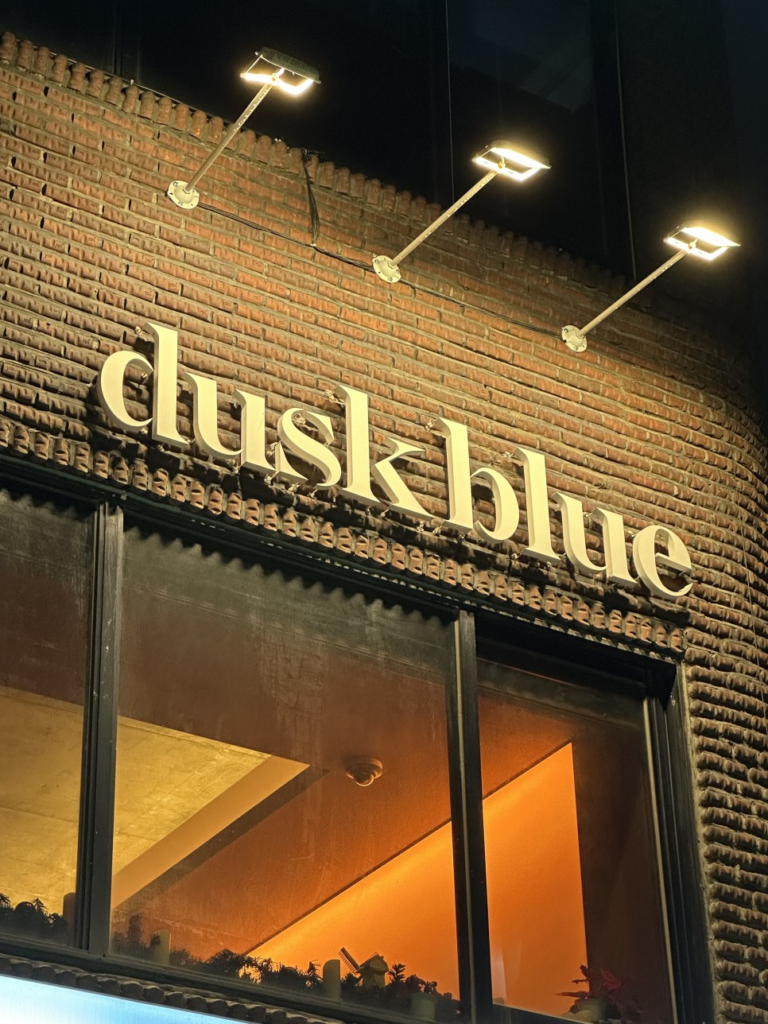 Image credit: 구데
Dusk Blue is the perfect destination to catch up with friends while basking in perpetual sunset. The cafe is conveniently located 10 minutes away from Yeongdeungpo Station and is easily accessible by public transport.
How to get there:
Take

Subway Line 2 to Yeongdeungpo Station.

Leave via

Exit 4.

Walk straight for

10 minutes

, and you'll arrive at Dusk Blue.
Address: 132-64 Dansandong 4-ga, Sangseonro 38-gil, Yeongdeungpo-gu, Seoul
Opening hours: 11am-12am, Daily (Closed on the 2nd & 4th Tuesdays of the month)
Contact: 0507-1342-3264 | Dusk Blue Instagram
Also check out:
---
Cover image adapted from: @riseoyeong, @duskblue_cafe, @millytori0824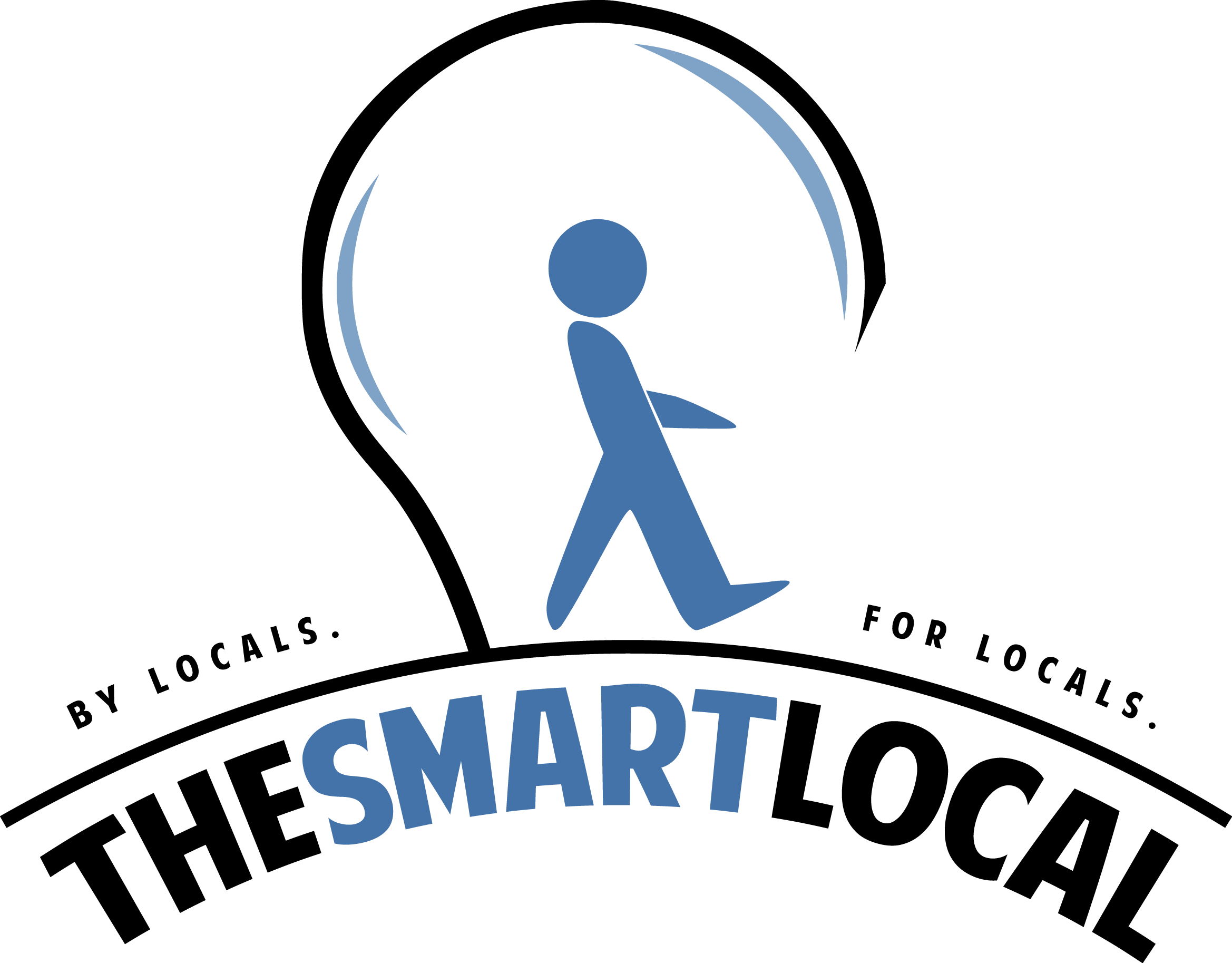 Drop us your email so you won't miss the latest news.