Seoul's trendy neighbourhoods
---
From lively nightlife districts to cute cafes, as well as historical sites and aesthetic alleyways, Seoul is definitely an exciting city that many flock to visit. But where does one even begin to explore this vibrant city? Well, we've got you covered. In our breakdown of 10 trendy neighbourhoods in Seoul, we take a special look at what makes each of them so popular and why they're worth checking out during your next trip to the city. 
---
1. Hongdae – shopping district with street performances
---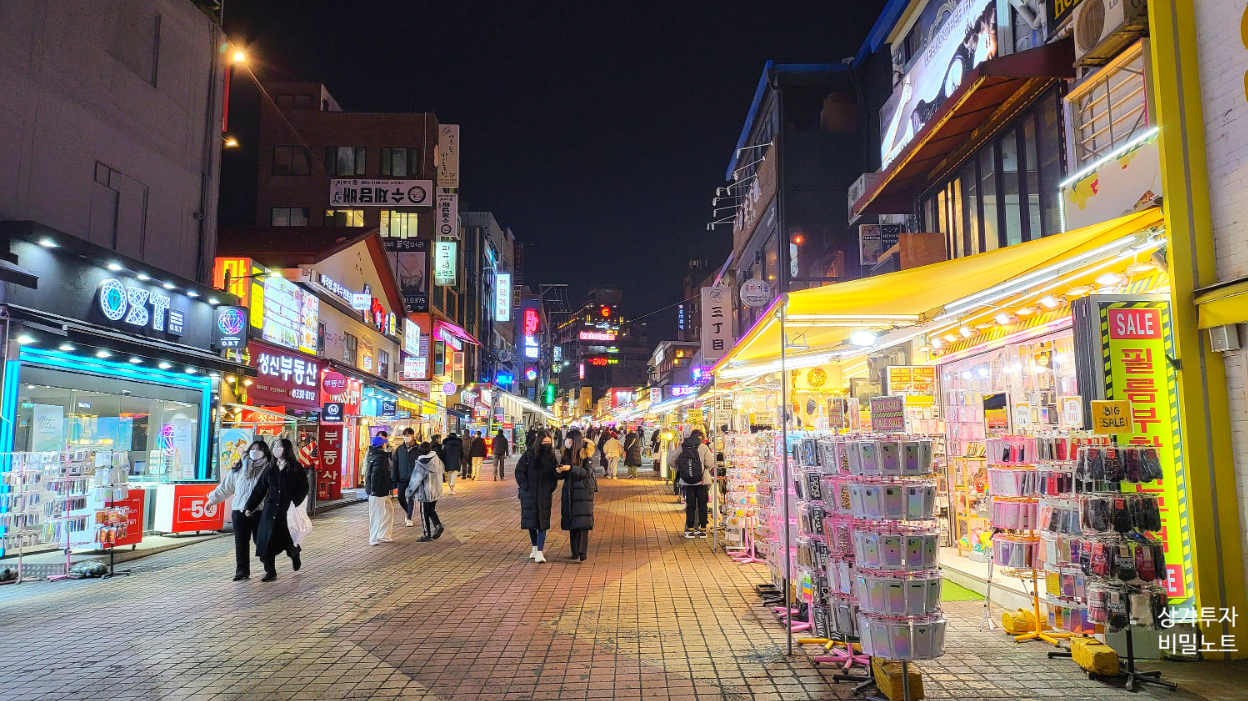 Image credit: 홍소장 
Hongdae is well-known as a shopping district. Streets are jam-packed with stores selling clothes, cosmetics, and living goods – you will not be disappointed by the variety of items available.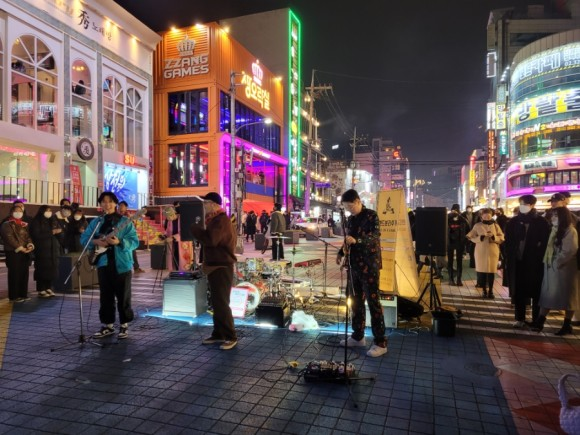 Image credit: 부국맨 
While it's still a treat to explore Hongdae during daytime, it only truly comes alive at night. As if a switch has been flipped when the sun sets, street performers and buskers take to the streets, and the neighbourhood becomes filled with the sounds of the latest hit songs and sweet serenades. 
You'll find that at night, more noraebangs (karaoke rooms), restaurants selling chimaek (Korean chicken and beer), photobooths, arcades, as well as clubs and pubs open. As a result, the streets are brightly lit as each store seeks to outdo its competitors with vividly coloured signs. 
---
2. Yeonnamdong – aesthetic cafes and artsy area
---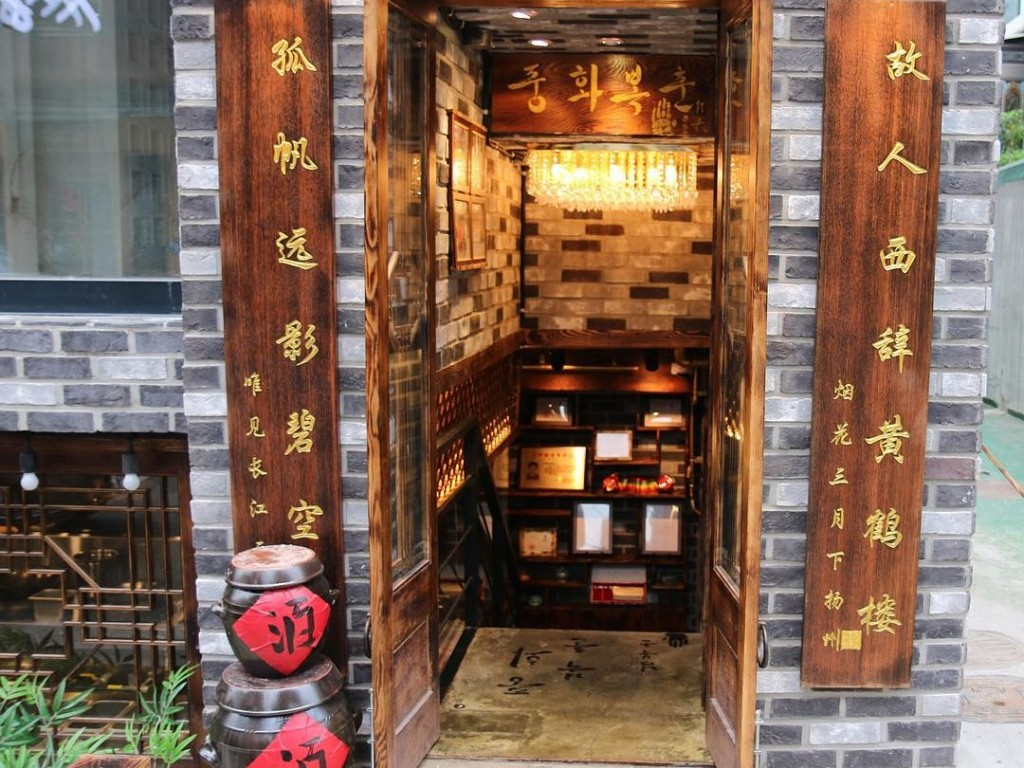 Image credit: TRIPPOSE 
On the flip side of Hongdae, Yeonnamdong is best appreciated during the day. Home to lots of scrumptious food originating from all over the world, from various European delights to next-door-neighbour Asian cuisines, you'll find yourself spoiled for choice here. 
Yeonnamdong, which used to be the Chinatown in Seoul, was where Chinese immigrants first settled. Now, only a vestige of the past remains. But you will still see remnants of its history around. Hwagyo Restaurant Street is endearingly referred to as "Little Chinatown" by locals due to its alleys which are lined with Chinese restaurants.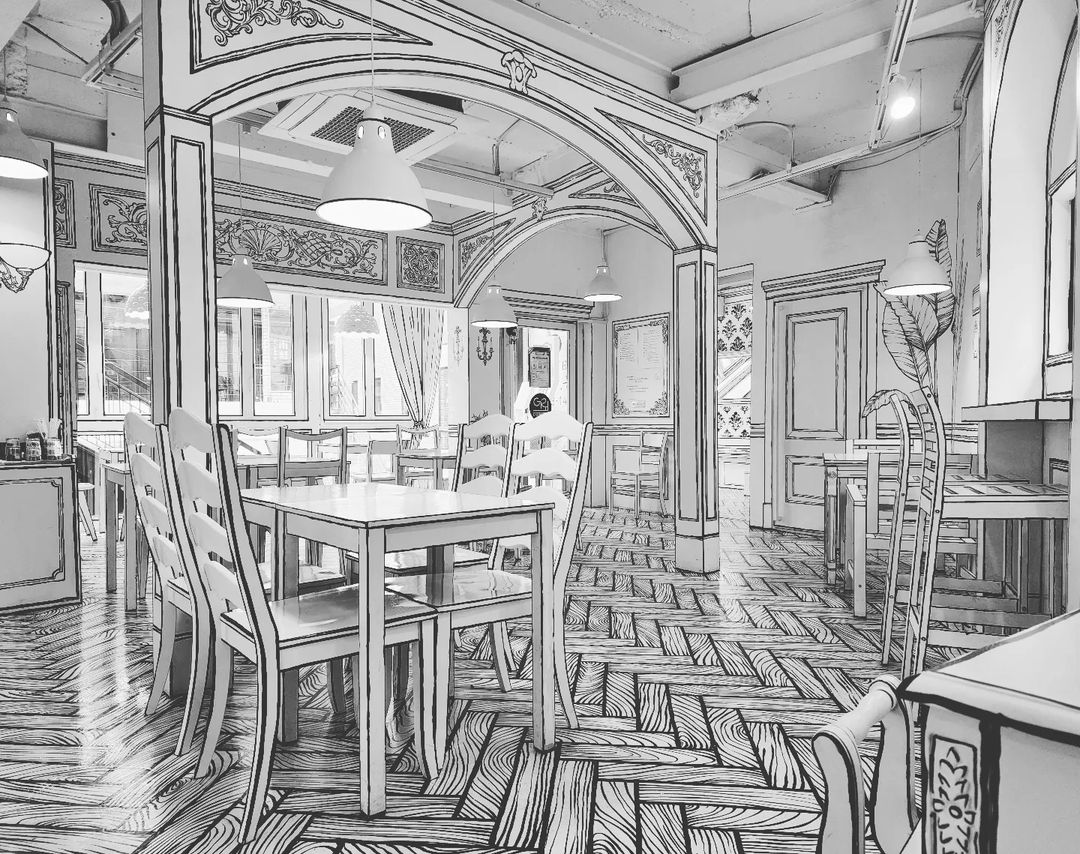 Image credit: @greem_cafe
There are also tons of indie bookshops and aesthetic cafes where you can get your Insta-worthy shots. Each cafe has its own unique theme and takes these concepts to the next level with their execution, such as the mind-boggling 2D cafe, Greem Cafe.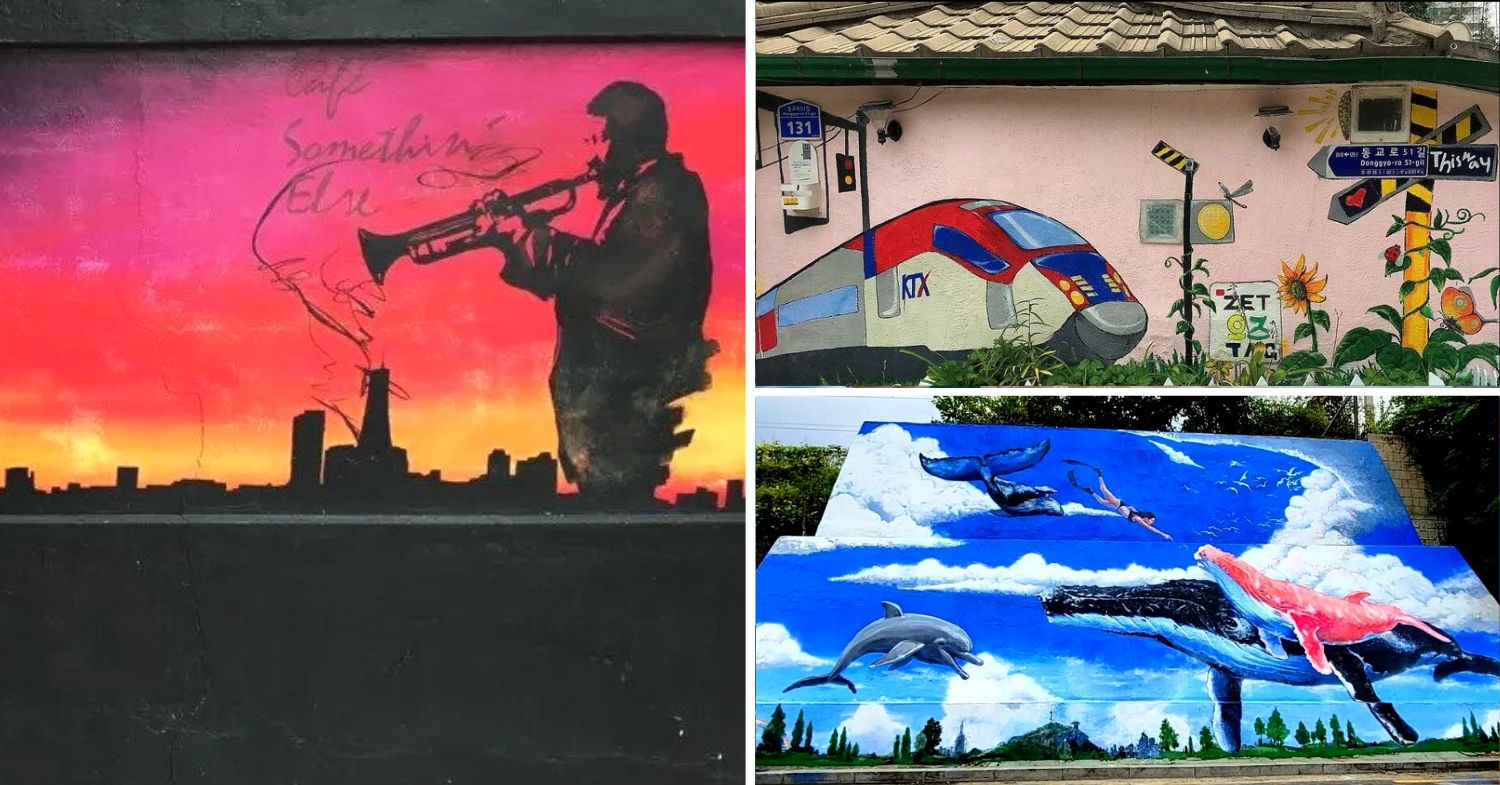 Image adapted from: The Soul Of Seoul, @art.vstory 
Yeonnamdong also houses many creative and cultural displays, including its stunning mural-adorned alleys. Head down to the Weekend Dongjin Market where you can purchase vintage clothes and handmade fashion accessories, or to Gyeongui Line Forest Park where an old railway is displayed. 
---
3. Sinchondong – university district with lots of food spots
---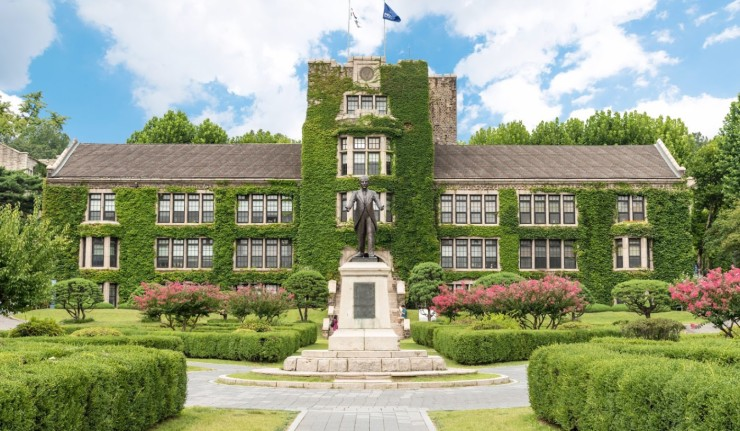 Image credit: Lead Academy 
There is always an abundance of things to do in South Korea's university districts – and Sinchondong is no exception. You might recognise Yonsei University, one of South Korea's top institutions – especially if you've watched the popular K-drama SKY Castle. 
There are numerous other universities whose campuses are located around the area, including Ewha Womans University, Sogang University, Hongik University, and Myongji University, so it is no surprise that the neighbourhood is more catered towards youths.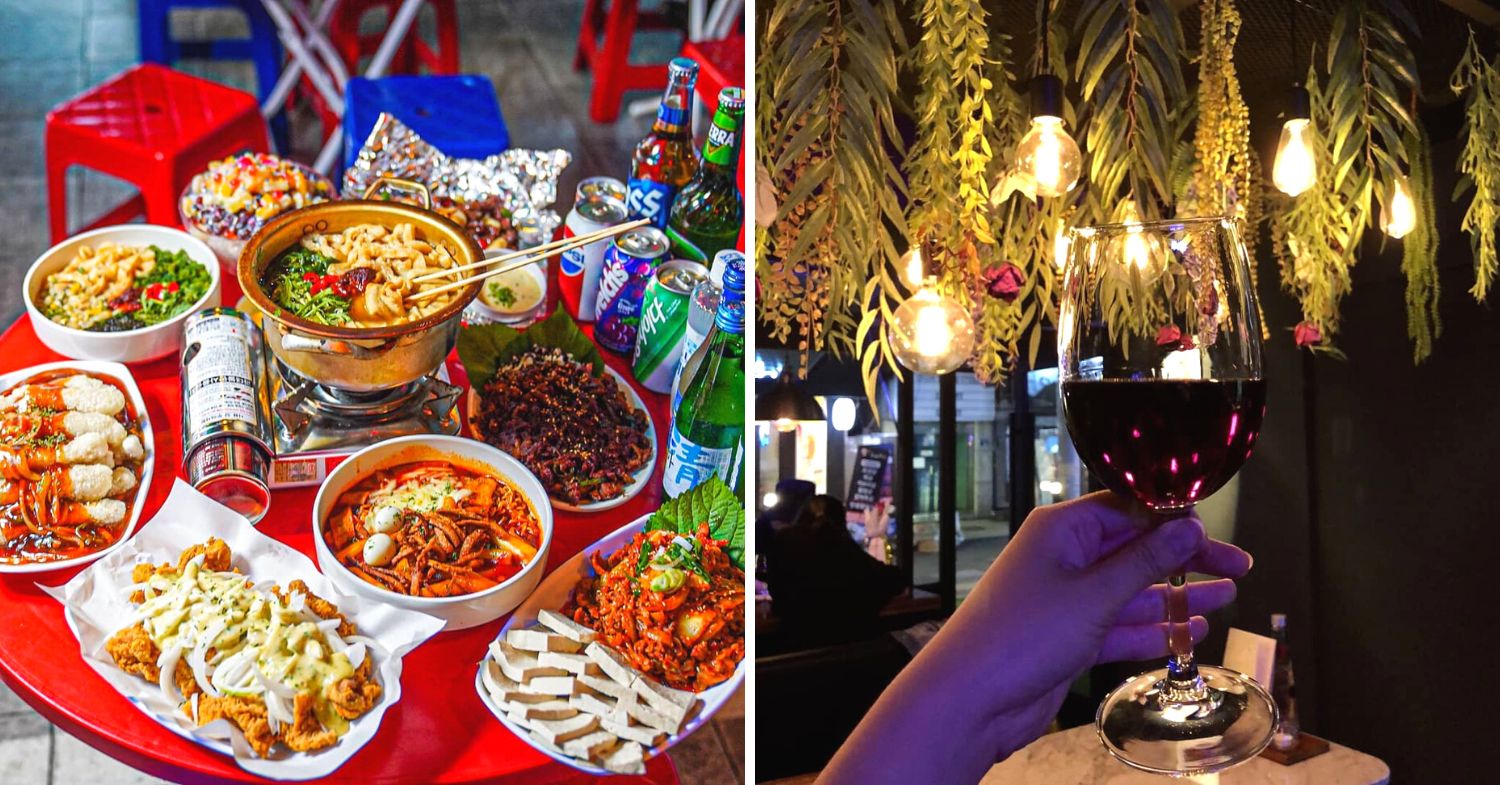 Image adapted from: @vnusvelo, @oneulwine_sinchon 
There are numerous food places and cute shops to explore in the neighbourhood, as well as a vibrant nightlife catered towards the Korean youths.
---
4. Insadong – aesthetic neighbourhood with small crafts booths
---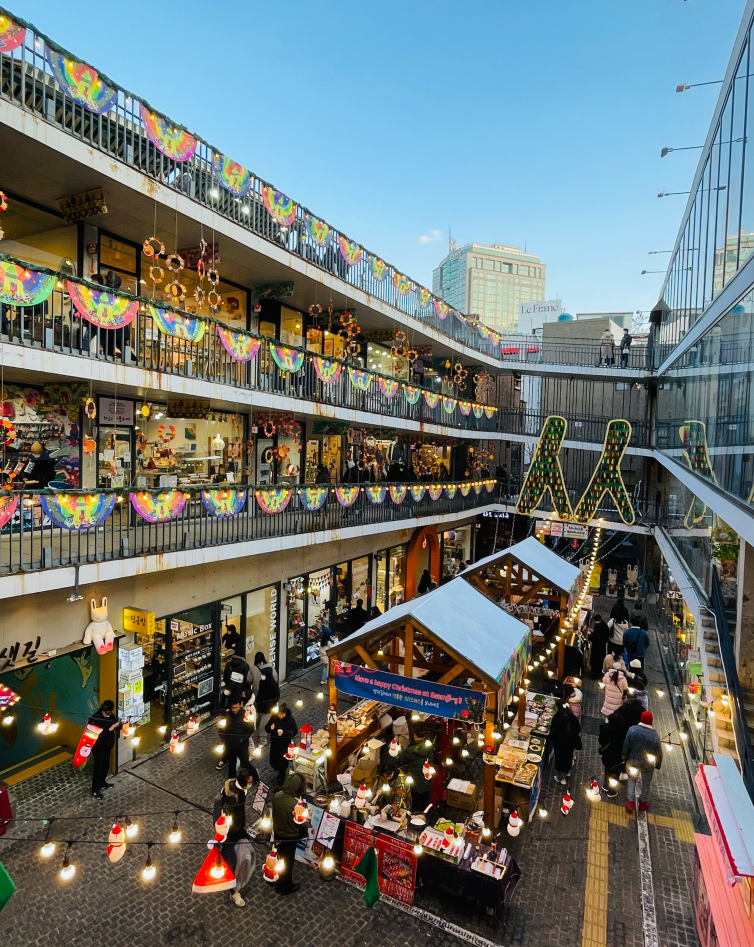 Image credit: 민트플러스 
Insadong is a known artsy district. At the heart of this popular area is Ssamziegil, a small mall with a spiral-like walkway that houses an open-air plaza and craft booths. Here, you can buy handmade trinkets, pottery, art supplies, makeup, clothes as well as food, including the trending poop-shaped bread. It is also frequently visited for its many cafes and eateries.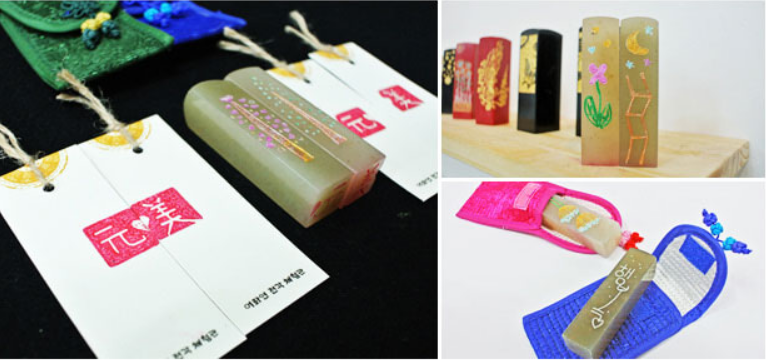 Image credit: Yhlayuen Jeongak Academy 
At Insadong, you can check out Yhlayuen Jeongak Academy where they hold many traditional Korean activities, such as calligraphy classes or workshops to learn how to carve your own seal. Or, choose to visit Museum Kimchikan to delve into the history of one of Korea's most famous dishes, kimchi.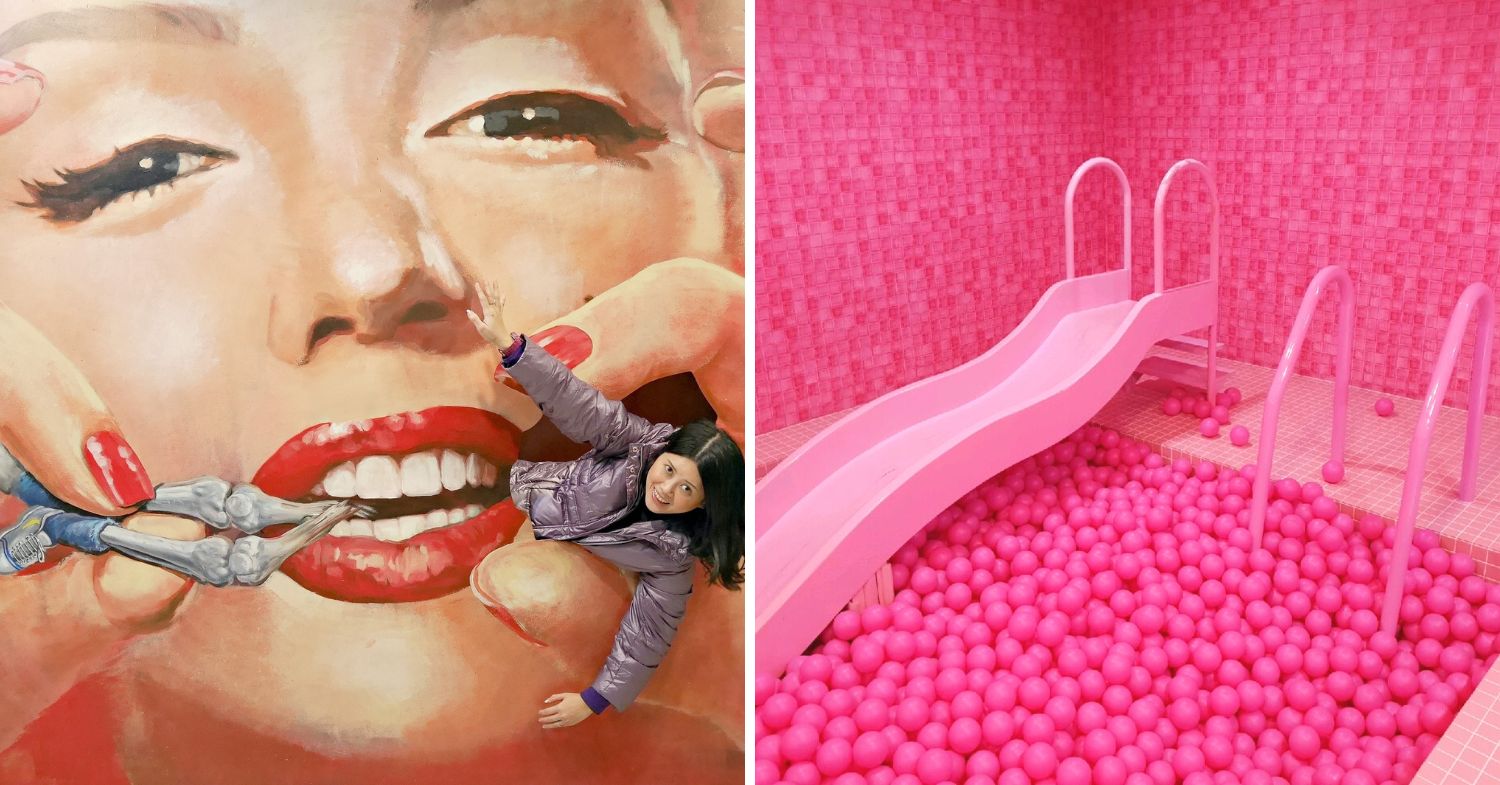 Image adapted from: Asia 361, Trip.com 
Alternatively, you can also indulge in capturing aesthetic shots in the Alive Museum & Dynamic Maze, as well as the Colour Pool Museum.
---
5. Ikseondong – modern and traditional vibes
---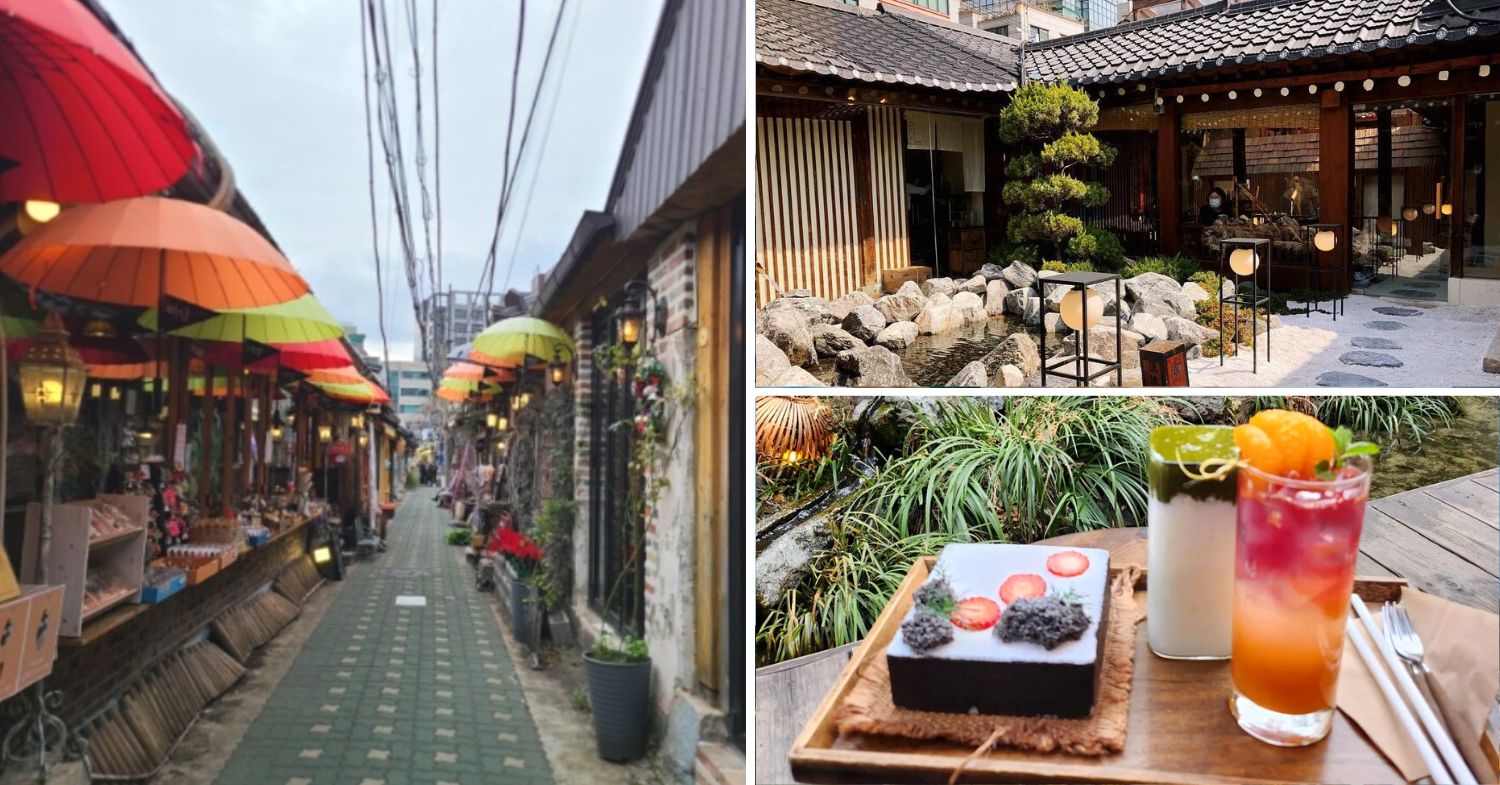 Image adapted from: 안유맘, @tei_taste, @joanna_rawon_lee 
Right next to Insadong, Ikseondong comprises a convergence of the traditional and the modern. Feast your eyes on traditional Korean houses as the area houses a small hanok (traditional Korean houses) village. These huts are often converted into charming cafes, as well as small souvenir shops.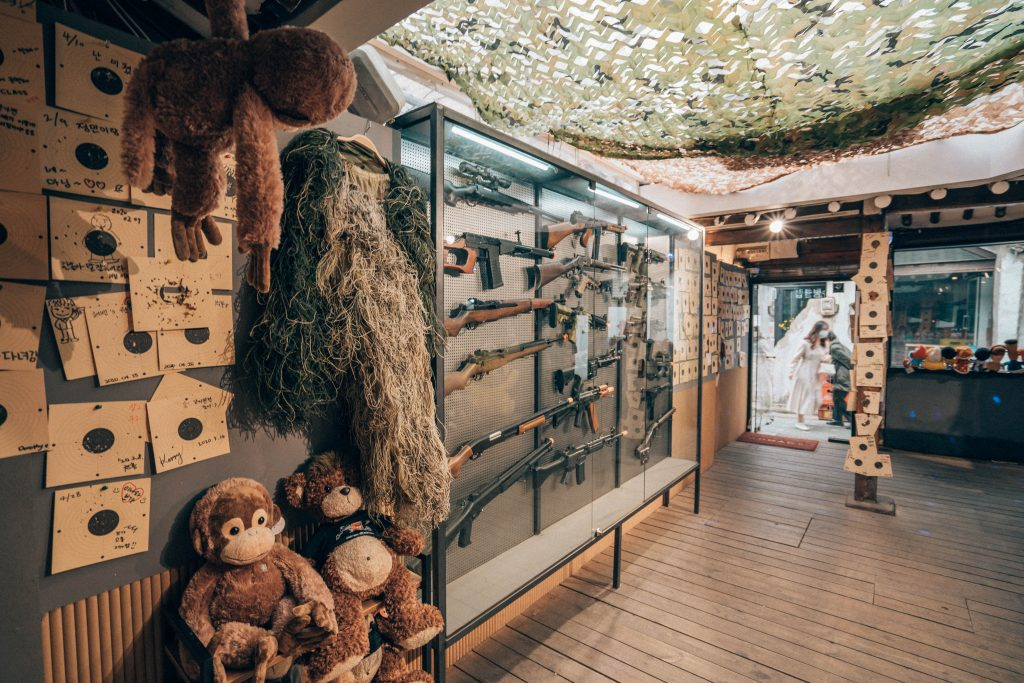 Image credit: Gina Bear's Blog 
Beyond exploring the hanok, there are plenty of other fun places to check out in Ikseondong. This includes a shooting range, a 4-cut photo studio, as well as a fortune-telling gacha.
---
6. Myeongdong – a shopping and food paradise
---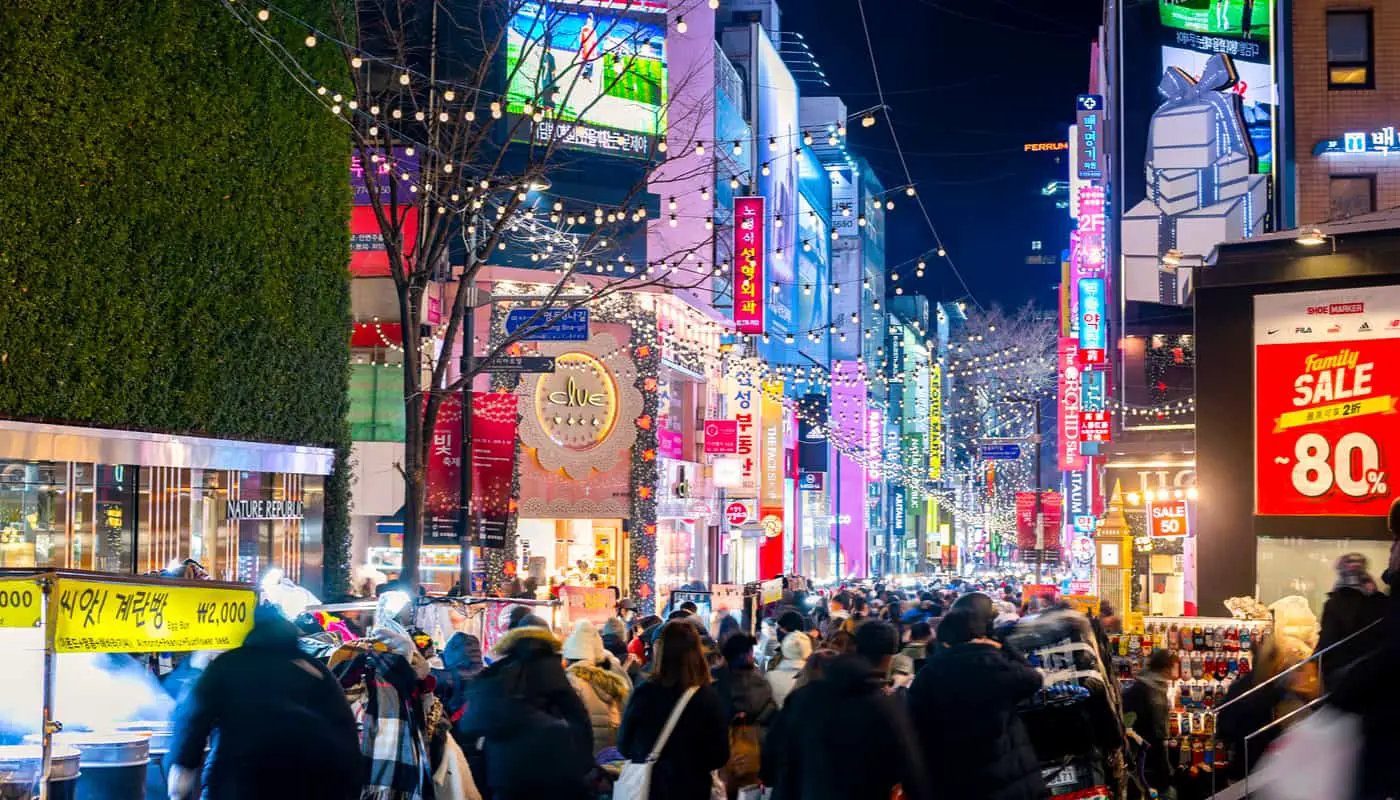 Image credit: IVisitKorea 
Located conveniently in the middle of Seoul, Myeongdong is an easily accessible place that is often visited by both tourists and locals alike. It is also located along the belt of the popular shopping street, Eulji-ro, which stretches from Myeongdong to Dongdaemun. 
Myeongdong is a happening place that is always bustling with people. Fashion, K-pop, souvenirs, cosmetics, food – you name it, they've got it.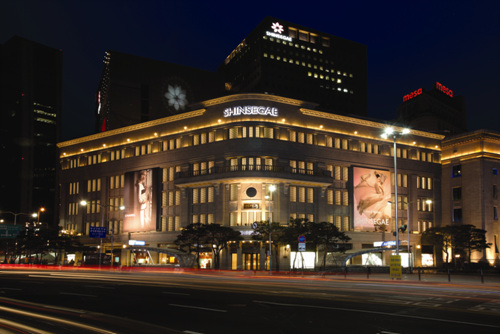 Image credit: Visit Korea 
Myeongdong is known for shopping. Whether it's one of the international cosmetics or your popular domestic fashion brands, you will see shops lining the streets. You can even check out their underground shopping centre for all your fashion and K-pop merchandise or visit one of the largest department stores in Seoul, the main branch of Shinsegae Department Store.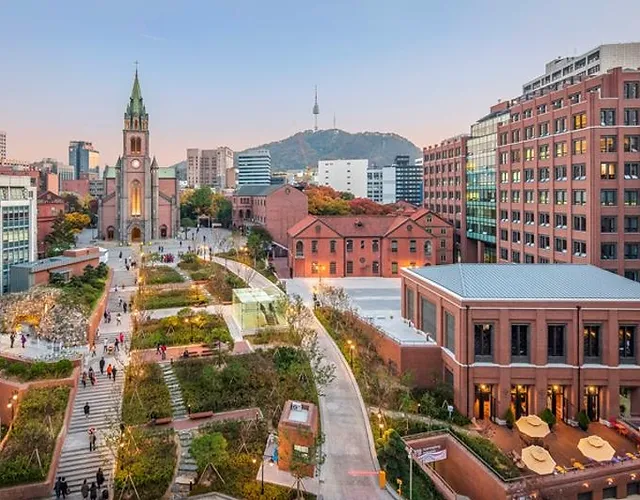 Image credit: KoreaToDo 
If you are up for exploring, you might want to check out the well-known gothic-style Catholic monument, the Myeongdong Cathedral. Alternatively, take a quick snack break from all that shopping at the Myeongdong Night Market, which sells a wide variety of snacks, from churros to gyeranppang (egg bread), to even lobsters.
---
7. Dongdaemun – a mixture of arts, culture and shopping
---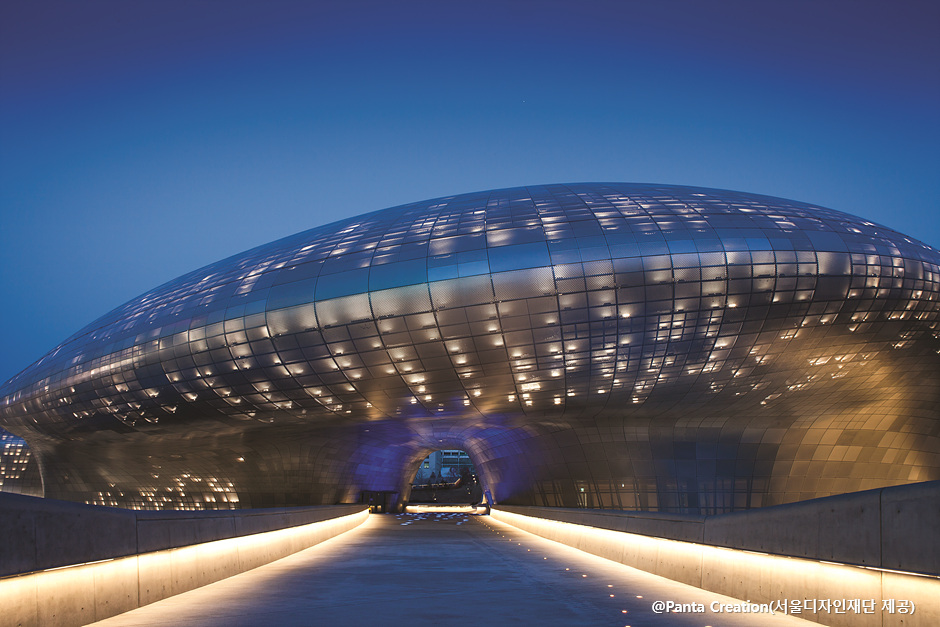 Image credit: Visit Korea
Dongdaemun has long been known for its food, arts, and culture. Its most famous landmark has to be the Dongdaemun Design Plaza, also known as DDP. This sleek structure houses a variety of cultural spots including an exhibition hall, a design museum, Dongdaemun History and Culture Park, as well as a design market.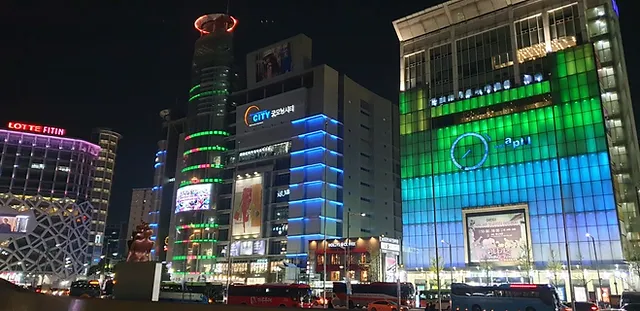 Image credit: KoreaToDo
Located right next to it is the Dongdaemun Market. It is Korea's largest wholesale and retail shopping area, featuring 26 shopping malls, 30,000 speciality shops, as well as 50,000 manufacturers.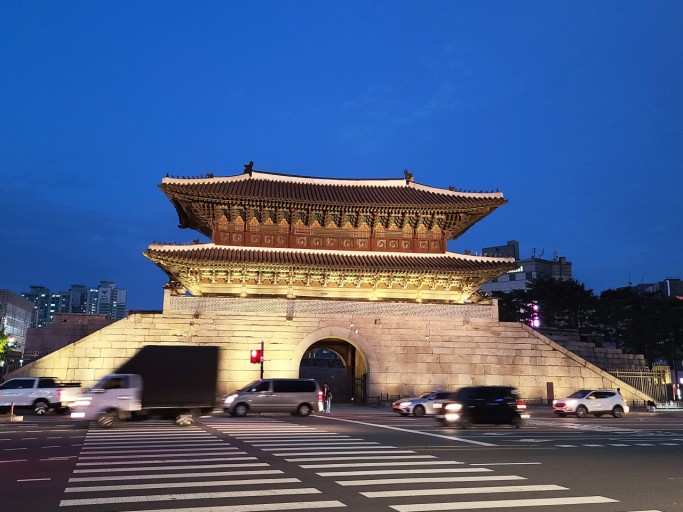 Image credit: 박예지 
Explore Korea's history at Dongdaemun History Museum, or Heunginjimun, which is a restored gate built during the Joseon Dynasty and was part of the Fortress Wall of Seoul. 
---
8. Daehak-ro – trendy university district with aesthetic backdrops
---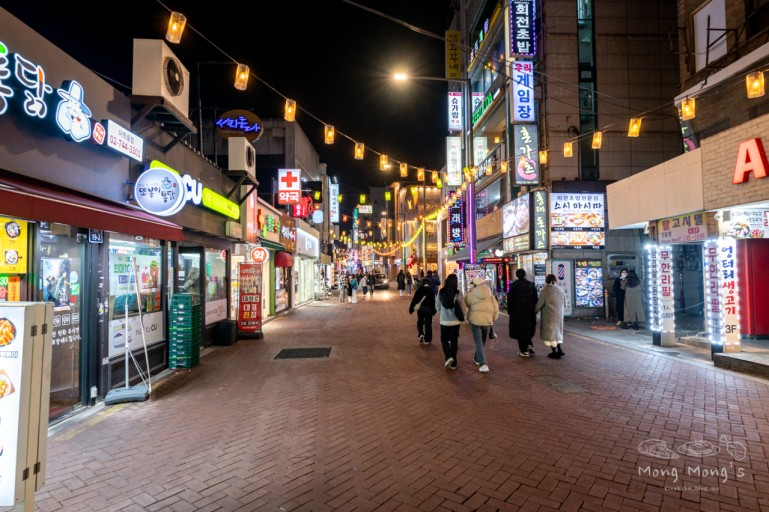 Image credit: 몽몽
Daehak-ro, which literally translates to "university road", is another university district with a multitude of things to do and food to eat. With the prestigious Seoul National University, as well as the Daehak-ro branch of Hongik University located here, it is a trendy place among Korean youths.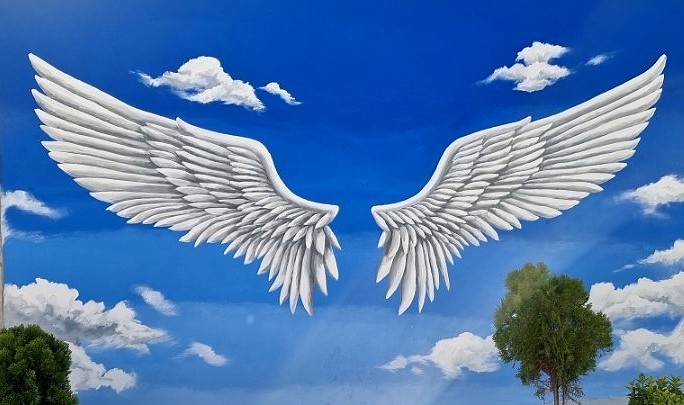 Image credit: 세꼰주맘
Much like Sinchondong, food and entertainment are abundant. It is most known for its artsy hangouts. You can enjoy various outdoor musical and theatre performances in Marronnier Park. Alternatively, there are lots of breathtaking artwork to admire in Ihwa Mural Village. 
Saehak-ro is a hidden gem compared to the other neighbourhoods in this article. It is less frequented by tourists, so this is a place worth checking out if you want a break from your usual tourist spots. Small indie shops, street food stalls, bars, and cafes line the streets.
---
9. Itaewon – melting pot of international cuisine
---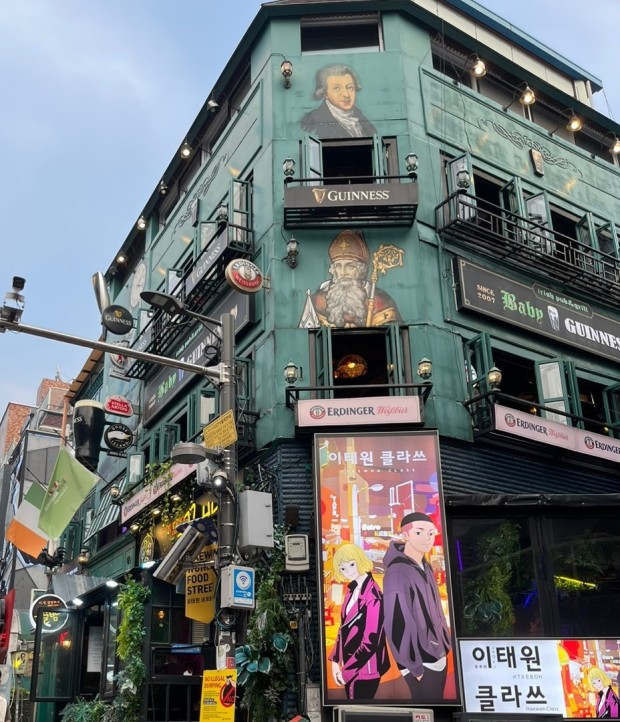 Image credit: tiodnac1 
You've probably heard of the famous K-drama, Itaewon Class, but if you're a true fan, you would know that the filming location of the restaurant Danbam in the drama is situated in Itaewon. Famous as an international food paradise, Itaewon offers cuisines from various cultures around the world that may be harder to find in other districts – you'll never have to miss your favourite Mexican or German cuisine here. 
There are also many other K-BBQ joints, clubs, pubs, bars, and upscale bistros in Itaewon. You can easily party your night away here.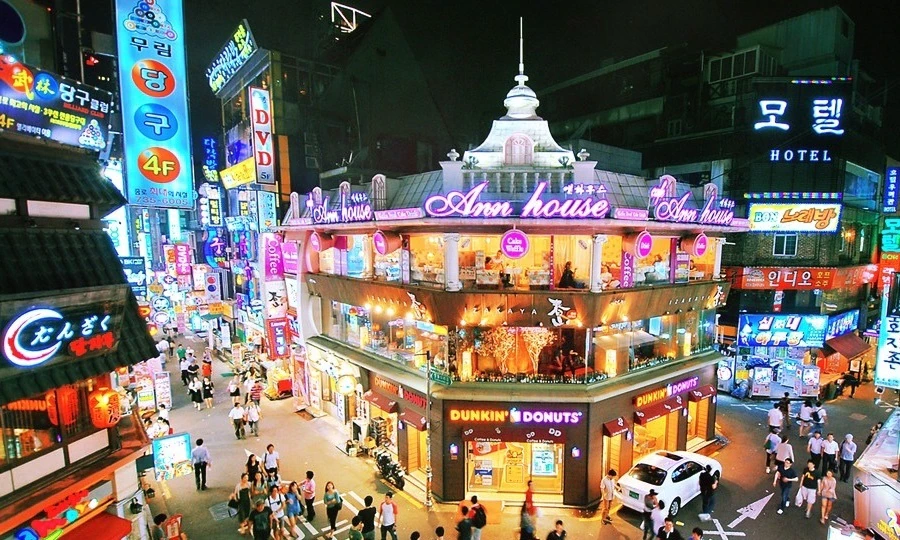 Image credit: Expedia 
One of the more famous roads in Itaewon, which is known for its eateries, cafes, bars, and boutiques, is Gyeongnidan-gil. 
You may be surprised to find out, however, that the district famed for its nightlife is also an area where you can shop for furniture and antiques. A shop featured in many noteworthy publications such as The Straits Times and Trazy, Itaewon Antique Furniture Store is also located among the many restaurants and bars. 
---
10. Gangnam – upscale neighbourhood with vibrant nightlife
---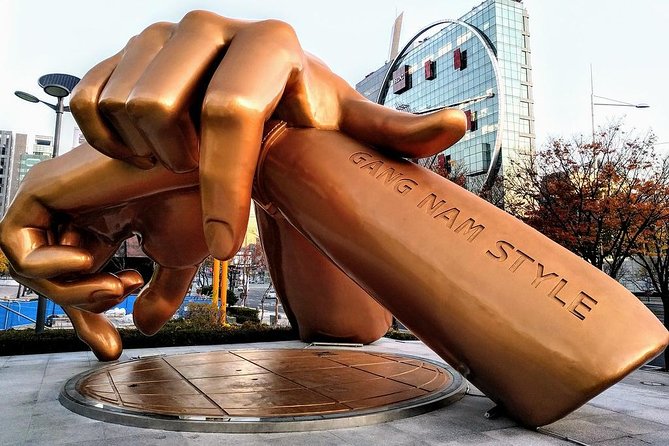 Image credit: viator
Psy's 2012 hit song, Gangnam Style, made waves, not just in Korea but globally as well. Because of its popularity, they even built a statue as a homage to the song in Gangnam itself.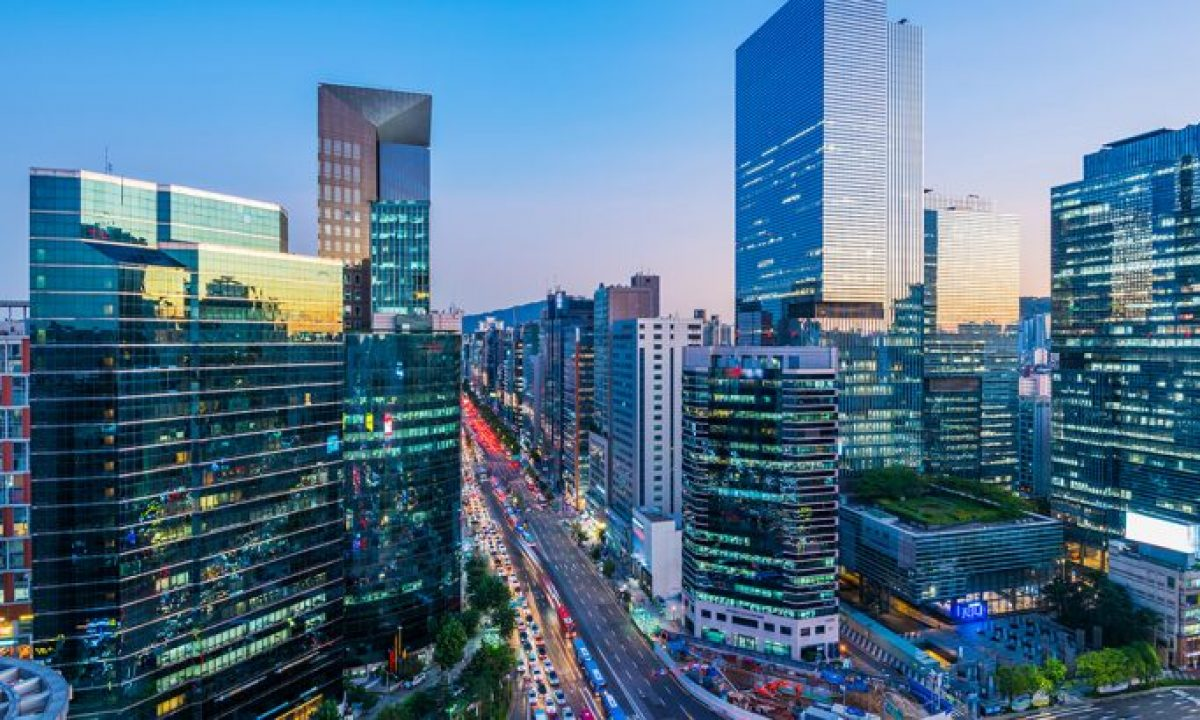 Image credit: Trazy Blog 
Gangnam has long been seen as a trendy yet more upscale district. This is due to its gleaming skyscrapers, designer brands, and stylish nightclubs. A high-end area in Gangnam, Apgujeong houses one of the three biggest department stores in Seoul, Hyundai Department Store Apgujeong Main, as well as numerous luxury brand stores such as Prada and Gucci.
However, other parts of Gangnam such as Garosu-gil Street is also home to many small clothing boutiques, as well as vintage and design stores, so do not fret if you have a smaller budget but still want to check out this district.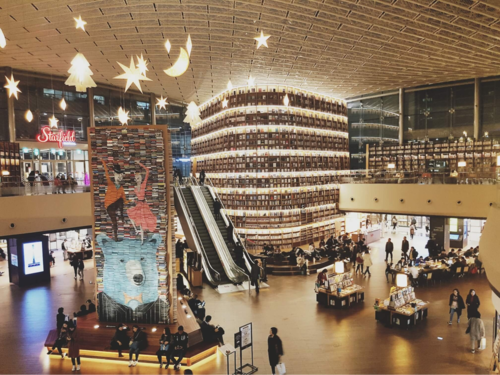 Image credit: Her Brave Soul 
There is no shortage of things to do in Gangnam. One of the most famous malls in Seoul, COEX, is also located here. And, it houses the breathtaking Starfield Library – which is possibly the most well-known library in South Korea – with its ceiling-high shelves of books, along with an aquarium and a multitude of shops and brands.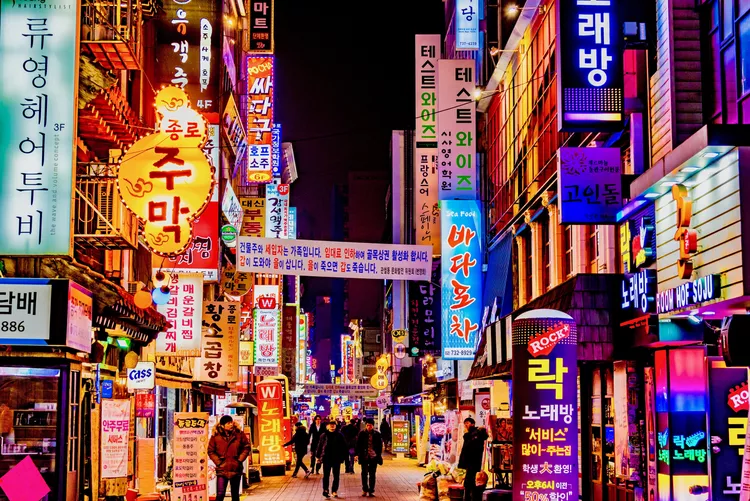 Image credit: TripSavvy 
Like Hongdae, Gangnam is also known for its nightlife, with clubs, pubs, busking, and street performances at every corner. 
Food-wise, Gangnam has numerous K-BBQ restaurants, Korean fried chicken stores, bars, as well as high-end restaurants.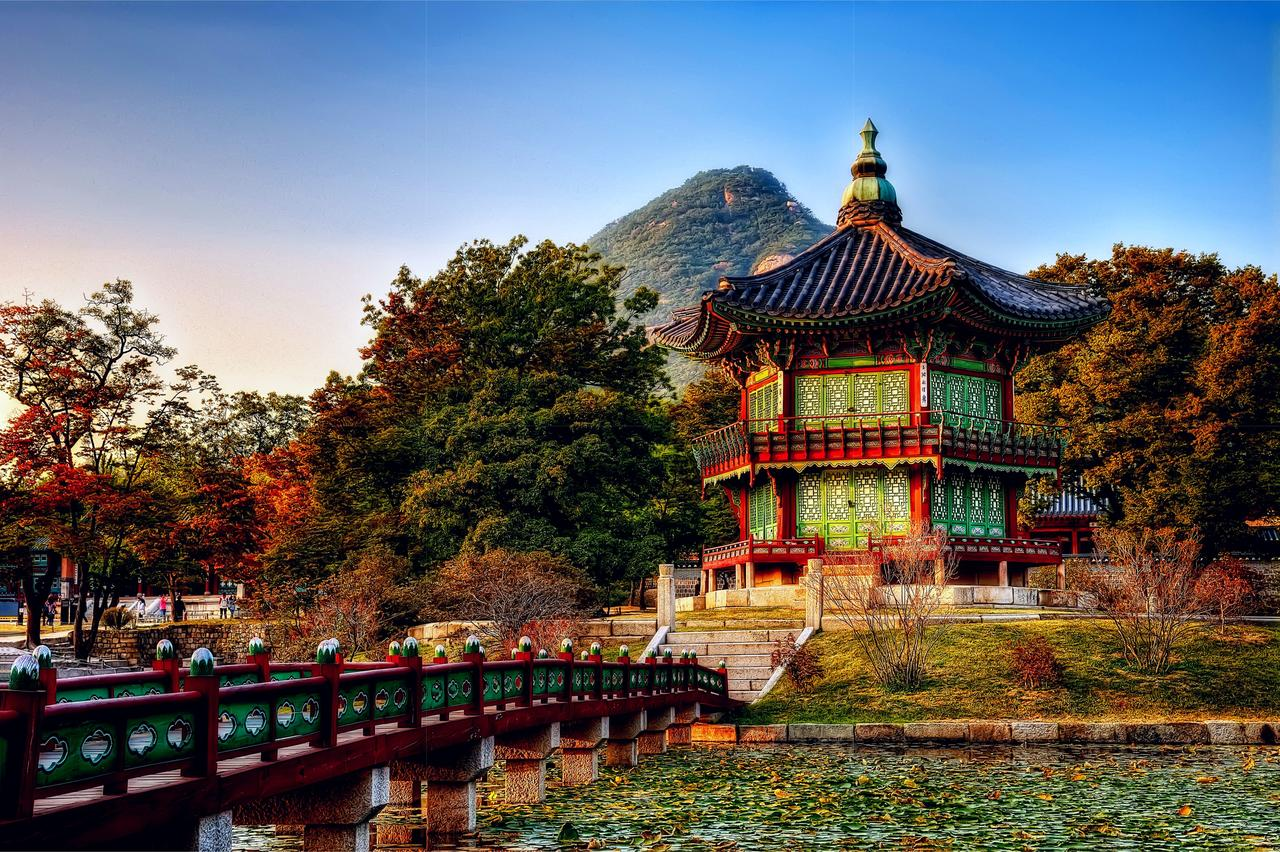 Image credit: Planet of Hotels 
Beyond its luxury stores and bustling nightlife, you can also check out Gangnam's numerous cultural areas to unwind. Enjoy orchestras and musicals at Seoul Arts Centre. Or visit Bongeunsa Temple, one of Seoul's most famous temples which contains Buddhist statues and prayer halls.
---
Seoul's trendy spots
---
Of course, South Korea is home to many exciting districts, and the fun is not limited to just these 10 areas. While Seoul may be a big city with almost too many things to do, we hope that this can serve as a guide for your next few trips to this famed city.
Also check out:
---
Cover image adapted from: @suelynang, Planet of Hotels, @vnusvelo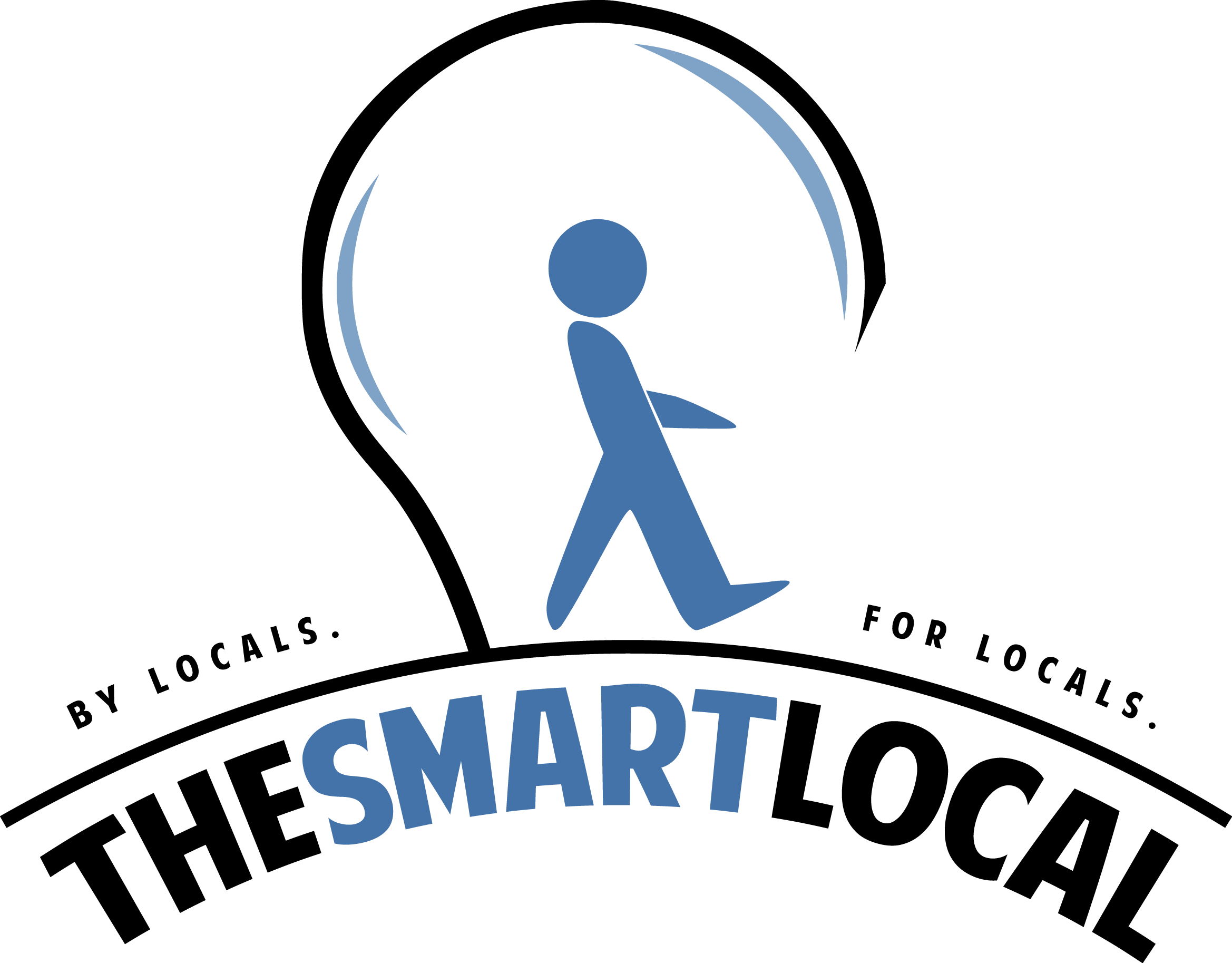 Drop us your email so you won't miss the latest news.