Best cities to visit in Korea
---
Planning a trip to Korea is always exhilarating and exciting, but the repetitive itinerary to major cities such as Seoul and Busan can get mundane after a while. The thing is, Korea is brimming with things to do – if you know where to look – so we have hand-picked a list of the best cities in Korea to visit besides Seoul and Busan.
From kicking back and relaxing at a resort located at Yeosu to learning more about Korean folk traditions at Andong, exploring the cities in Korea is a lifetime journey. 
---
1. Yeosu
---

Image credit: @highclass153
A port city in Korea, Yeosu is famous for its scenic sea view. There's even a song titled Yeosu Night Sea by Busker Busker, a Korean indie band, and this city truly lives up to the song. 

Mosageum beach
Image credit: @daisy_kangjongyoon
There's a variety of beaches you can visit, such as Mosageum beach, Jangdeung beach, Ungcheon beach, and Manseongri beach. Interestingly, Ungcheon beach is a man-made beach with high accessibility to several facilities, such as supermarkets, cinemas, and restaurants.

Yeosu Aqua Planet
Image credit: @de_fatal
In 2012, Yeosu hosted the World Expo. Through the World Expo, Yeosu introduced new attractions, such as the Aqua Planet aquarium and multimedia Big-O Show, to draw both locals and tourists.

La Terrace Boutique Resort & Spa
Image credit: @yeosu_laterrace_official
Yeosu is a famous summer vacation spot for locals, and it's becoming an increasingly popular vacation destination for tourists too.

Sugarbrium's double infinity pool
Image credit: @sugar_brium_resort_official
For a truly relaxing experience at Yeosu, we recommend staying at a resort. Popular resorts include the La Terrace Boutique Resort & Spa and Sugarbrium.

Image credit: @yeosubigboss
Many know Busan as the city of seafood, but Yeosu is also home to fresh seafood and fish markets. Basically, it's a seafood paradise. From ganjanggejang (raw crab marinated in soya sauce) to abalone, you name it and Yeosu has it.

Dolsan Bridge
Image credit: @honeytaeng_e
You can enjoy a cable car ride to Dolsan Park and get a bird's-eye view of the city. We recommend doing this in the evening as it offers you a prime view of the Dolsan Bridge light show.
After the sun sets, Dolsan Bridge is lit up to create a magnificent scene – one that will stay with you for a long time. 

Hyangiram Hermitage
Image credit: @heffyj 
Although Yeosu is a city, it's surrounded by islands and cliffs. On one of these cliffs, you'll find the Hyangiram Hermitage, a temple. Yeosu takes pride in Hyangiram Hermitage, and it was even picked by CNN as one of "33 of South Korea's most beautiful temples" in 2020.
There's an interesting saying that if you pass through all of the seven rock cracks at the temple, your wish will come true. 
Fun fact: Episode 16 of Temperature of Love, starring Seo Hyun-jin and Yang Se-jong, was filmed here. 
---
2. Gwacheon
---

Seoul Grand Park
Image credit: @lasunnysunshine
Gwacheon is a city located in Gyeong-gi Province, and it's in close proximity to both Seoul and other major cities in Gyeong-gi Province, such as Suwon and Anyang.
Marketed as a family-friendly city, Gwacheon is packed with many attractions that will appeal to children. Seoul Grand Park is the representative attraction that houses the Seoul Zoo, Seoul Land Amusement Park, Botanical Garden, National Museum of Modern and Contemporary Art (MMCA), and more.

Seoul Grand Park
Image credit: @from.nal
Seoul Grand Park is versatile for people of all ages as there's something for everyone. With multiple attractions located in one place, you can get the full tourist experience in just a day without having to fuss about travelling here and there. 

National Museum of Modern and Contemporary Art (MMCA)
Image credit: @iamyoungfromkorea

National Science Museum
Image credit: @doojung0317
While the National Museum of Modern and Contemporary Art (MMCA) is better suited for adults, the National Science Museum located at Seoul Grand Park is a great choice for kids. It's recognised as one of the most spacious and well-supplied science museums in the world. 
There are more than 2,000 exhibits, ranging from astronomical observatory and natural history, and kids will never be bored here.
---
3. Geoje 
---

Image credit: @jisun_trip
Geoje is affectionately dubbed the Blue City as it's surrounded by clear blue waters with stretches of beaches and coastlines.

Prisoner-of-War (POW) Camp
Image credit: @geoje_prisoncamp
This beautiful city is also rich in history. The Prisoner-of-War (POW) Camp located in Geoje is known to be the largest camp that existed during the Korean War. North Korean prisoners used to be confined here during the war. 

Maemiseong
Image credit: @wony428
There's a fortress called maemiseong located in Geoje. It was named after Typhoon Maemi in 2003. The typhoon hit nearby villages and left many crops and plants destroyed.

Shrine dedicated to Admiral Yi Sun-sin
Image credit: @jk_gonji
Okpo Great Victory Commemorative Park is a historic site that was built in 1996. It was built to commemorate Admiral Yi Sun-sin's first victory of the Okpo Battle during the Im-jin War. 
Visitors can enjoy the view of Okpo Bay while getting to know more about South Korea's national hero here. 

Oedo Botania
Image credit: @oedobotania
Geoje is also popular for its flora and fauna. Here, you can find the Oedo Botania, a European-style botanical garden with more than 1,000 types of subtropical plants. 
Visitors who plan to stay in Busan can include Geoje as part of their itinerary as it only takes about an hour by car to travel between the two cities. The cheapest mode of transportation is to travel by bus, which takes approximately an hour and a half.
---
4. Andong 
---

Image credit: @yej1n_3
Andong is a city that offers you a break from the hustle and bustle of city life. This city is known for its preservation of Korean traditions, and it's the place you should visit for the full folk cultural experience.

Andong soju
Image credit: @andongsoju_
Andong is also the birthplace of soju. Did you know that soju was used for medicinal purposes in the 13th century in Korea? It was believed that soju could cure ailing people who suffered from diverse illnesses, such as toxic insect bites and stomach ache. 
You can also read more about regional soju brands in Korea here. 

Queen Elizabeth II of England visiting Andong in 1999
Image adapted from: The Korea Times
Queen Elizabeth II of England and Prince Andrew, Duke of York, visited Andong in 1999 and 2019 respectively. Queen Elizabeth II celebrated her 73rd birthday in Andong, while Prince Andrew commemorated the Queen's visit just two years ago!

Andong Maskdance Festival
Image credit: Andong Maskdance Festival Website 
Andong is the richest city in terms of cultural elements, such as the Mask Dance Festival. 
The Mask Dance Festival is held at Hahoe Folk village, a UNESCO world heritage site, annually. The performances are not only entertaining to watch, but also strive to promote the importance of cultural preservation.

Image credit: @8eunseo8
No jjim-dak (braised chicken marinated in soy sauce served with vegetables and noodles) can beat Andong jjim-dak. Andong takes pride in its culinary speciality, and jjim-dak remains a local and international favourite of many. 
Although the history of how jjim-dak became Andong's speciality is uncertain, there are two possible explanations. During the Joseon Dynasty, aristocrats and those in the middle class lived in Andong. Since these people could afford poultry, Andong naturally became known for its jjim-dak dish.
Another possible explanation is that in the 1980s, there was a rumour that a restaurant located at a chicken alley would mix a variety of ingredients as requested by the customers, and created jjim-dak by chance.
---
5. Paju
---

Panmunjom, the de facto border between North and South Korea.
Image credit: @boraa.kim
Paju is a city blended with both artistic and historic elements. It's located south of Panmunjom, the de facto border between North and South Korea, on the 38th parallel.

Third Tunnel of Aggression
Image credit: @rockerleego
Paju is home to the Third Tunnel of Aggression. It is one of many secret passages to South Korea built by North Korea, and was later discovered by South Korea in 1978. 
Third Tunnel of Aggression is a highlight of the DMZ tour, although photo-taking is prohibited.

Dirty Trunk cafe
Image credit: @jean_of_life
Dirty Trunk cafe has become one of Paju's landmarks. Its spacious and industrialized interior, which resembles a factory, has become a famous photo zone. 
Besides the unique architecture, Dirty Trunk cafe is also well-loved for its signature coffee and American-style food. 
Fun fact: Dirty Trunk cafe was featured in episode 10 of My Roommate Is A Gumiho.

Art Center White Block at Heyri Art Valley
Image credit: @_e.del
Located just 6km from the DMZ, Heyri Art Valley is a close-knit art community that aims to inspire, create, and educate. Heyri Art Valley was named after Paju's local song titled Heyri Sound, which was sung by farmers in the past. 
Today, Heyri Art Valley has expanded to become an art complex with more than 50 art galleries and museums. The harmony between nature and the neighbourhood presents a trendy yet tranquil atmosphere to visitors.
---
6. Daegu
---

83 Tower Observatory
Image credit: @9_hyun_2
Daegu is the fourth largest city in Korea, and it's located between Seoul and Busan. Similar to the 63 Building Observatory located in Seoul, Daegu is popularly known for its 83 Tower Observatory.

Daegu Opera House
Image credit: Space in Space
The city is also proudly home to the Daegu Opera House, the first municipal opera house in Korea. It hosts a range of performances with cutting-edge sound systems.
The building itself resembles a grand piano, and it's an iconic symbol of the opera house. 

Seomun Night Market
Image credit: Daegu Tourist Information Website 
Seomun Market dates back to the middle of Joseon Dynasty, where it was ranked as one of the three major markets in Korea. It continues to uphold such a reputation, and has gained more attention after the opening of Seomun Night Market in 2016. 
On top of mouth-watering food, Seomun Market also offers a candid glimpse of the unfiltered lives of Korean people.

Night view at Apsan Park
Image credit: @sabina.niftalieva
Daegu becomes a city of stars at night. Apsan Park is not only a great place to visit during daytime for hiking or walking your dog, it's also a gem for those who want to get the perfect city view in its entirety. 
---
Best cities in Korea besides Busan & Seoul
---
Seoul and Busan may be the most popular cities, but they are not the only places that represent Korean culture and city life. If you really want to get to know the country, this list will be a good starting point. The next time you plan a holiday to Korea, be sure to allocate some time to visit some of these six cities – you will be in awe of how vast and magnificent the country is.
Also check out:
---
Cover image adapted from: @9_hyun_2, @highclass153 and @jean_of_life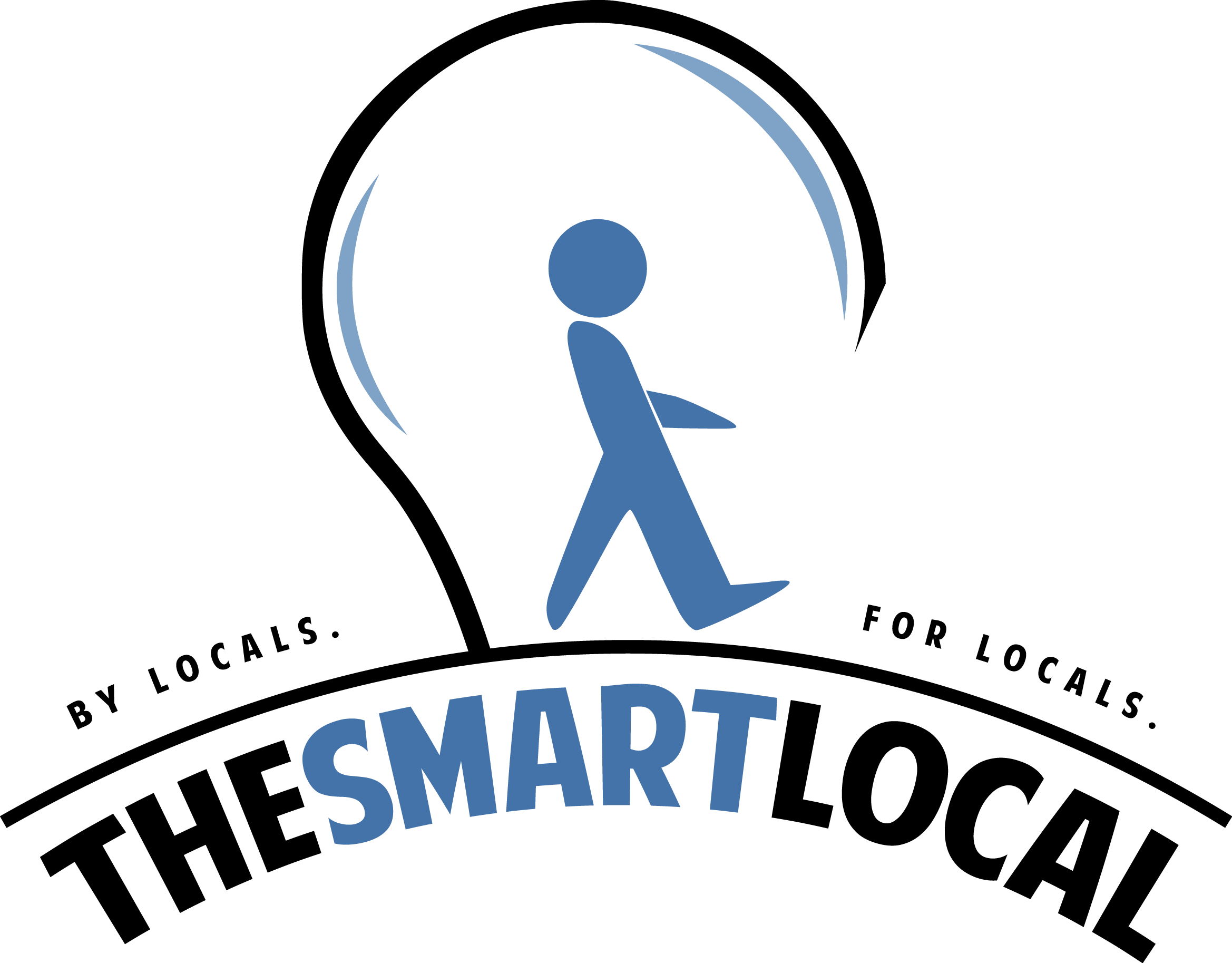 Drop us your email so you won't miss the latest news.