Nam Joo Hyuk facts
---
From starring in the hit series Weightlifting Fairy Kim Bok-joo, to the nostalgia-inducing Netflix series Twenty-Five Twenty-One, Nam Joo Hyuk has been climbing up the popularity ranks in the realm of K-dramas. But before the star struck fame, he was just an awkward, braces-wearing teen who loved basketball.
Here are 12 facts about Nam Joo Hyuk that will pique your interest and get you simping for this dashing actor. 
---
1. He won against Stephen Curry in a 1-on-1 match
---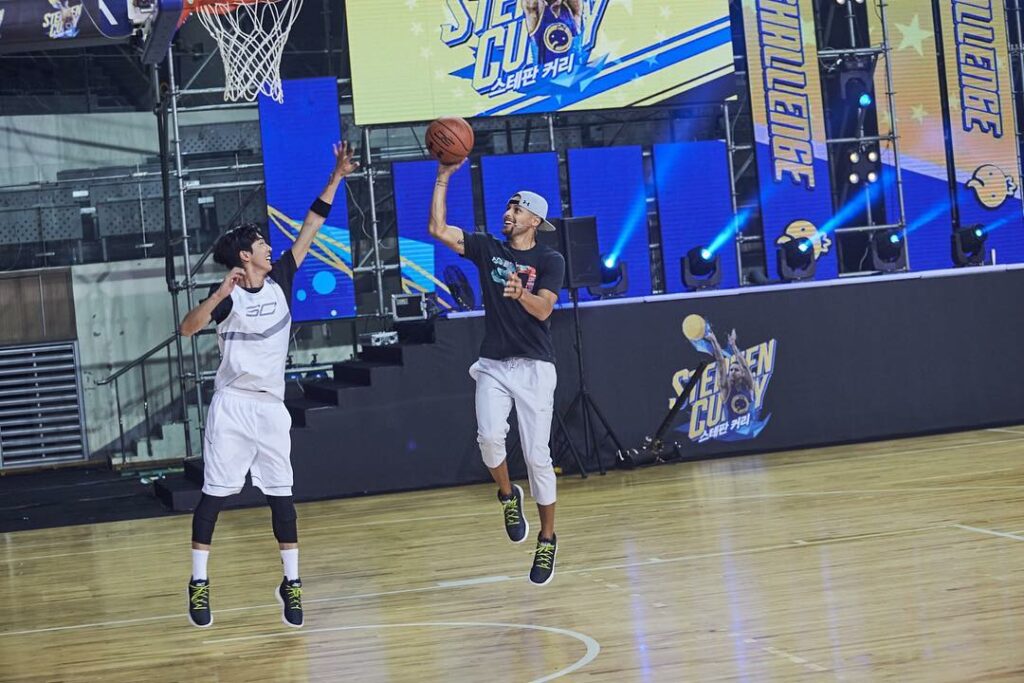 Image credit: @skawngur
With a towering height of 188cm, it's no wonder that Nam Joo Hyuk is talented at basketball. He played basketball in middle school for 3 years and even had dreams of becoming a professional basketball player. 
Although he won numerous tournaments in school, he had to put a pause on his dreams after sustaining a shin injury that required him to undergo surgery twice. 
However, his injury has not doused his fiery passion for basketball, and he continues to play basketball as a hobby today. 
In 2017, he met Stephen Curry on the variety show Infinite Challenge, played a 1-on-1 match with him, and ultimately won against the NBA star.
Watch a clip of their match here:
Video credit: MBCentertainment
---
2. He appeared in AKMU's music videos
---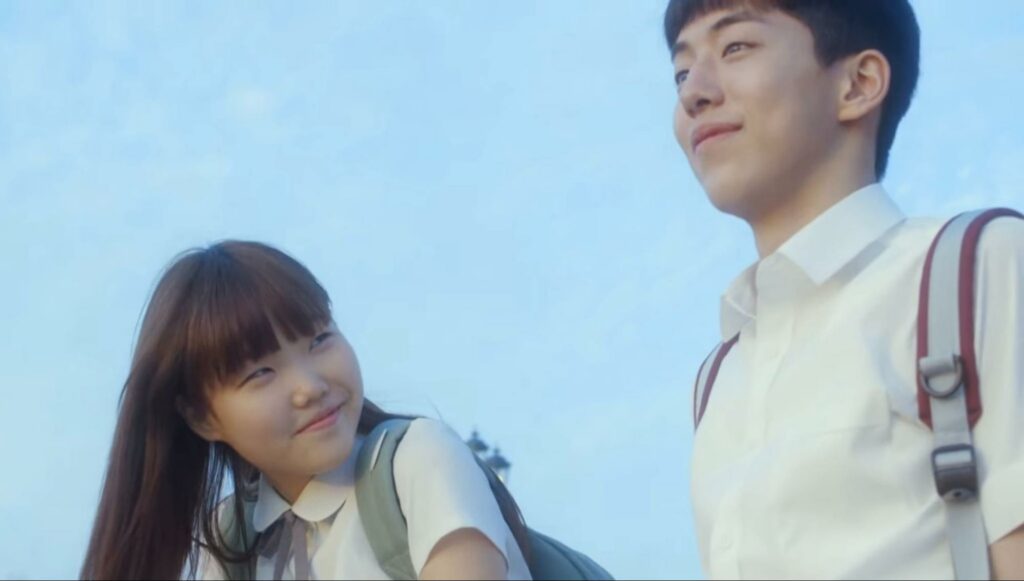 Image adapted from: AKMU
Nam Joo Hyuk used to be from YG Entertainment and was labelmates with AKMU at one point. He even appeared in AKMU's music videos for Give Love and 200% in 2014.
He left YG Entertainment in 2020 and joined Management SOOP, which is home to famous actors such as Gong Yoo and Bae Suzy.
Watch the music video of Give Love here:
Video credit: AKMU
---
3. His favourite hobby is playing video games
---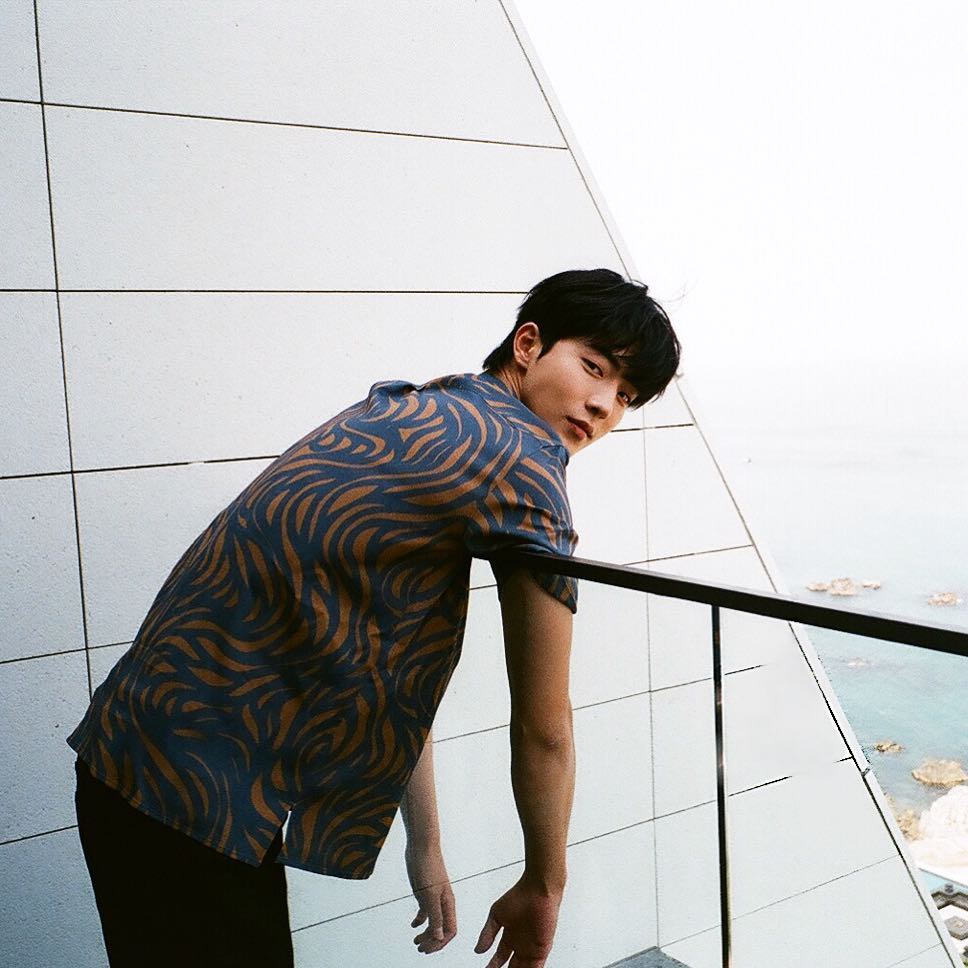 Image credit: @skawngur
Known for being a homebody, the actor's favourite thing to do on a day off is lazing around at home and playing video games. 
He appreciates games for how well-made they are, and it is his go-to activity when he needs to de-stress.
During an appearance on the talk show Radio Star, he revealed that his game ID used to simply be "Nam Joo Hyuk 1″. Though nobody would suspect that he'd use his real name as his game ID, Nam Joo Hyuk's voice let the cat out of the bag when he was in a multiplayer game, so he has since changed it.
Similar to his character in Start-Up, Nam Do-san, Nam Joo Hyuk is also tech-inclined and even assembles computers.
---
4. He came from humble beginnings
---

Image credit: @skawngur
Nam Joo Hyuk was born as an only child in Busan, and came from a poor family. He wasn't born with a silver spoon, unlike many actors, and could only afford to eat cup ramen for the whole of 3rd grade.
He didn't even have a bathroom in his house, which illustrates the tough times he had to endure during his childhood. 
Thankfully, he later moved to Seoul to pursue modelling, and eventually helped his family escape poverty when his career took flight.
---
5. He was already 184cm-tall in middle school
---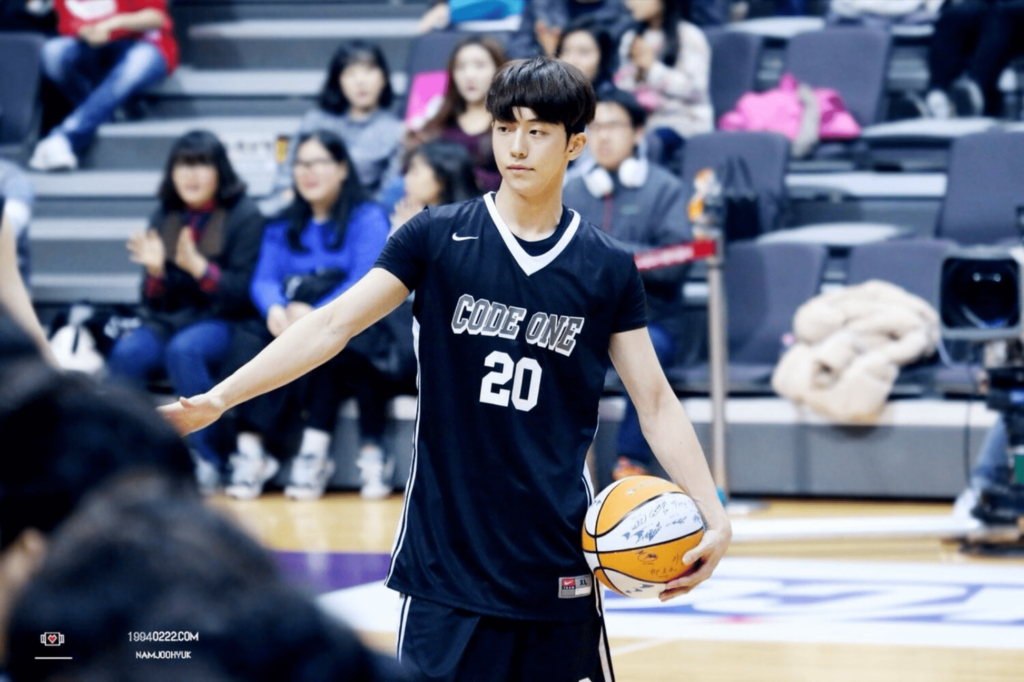 Image credit: We Heart It
When Nam Joo Hyuk was in 1st grade of middle school, he was only 158 cm, but puberty later hit him like a truck. He quickly grew almost 30cm in 2 years, and was already a staggering 184cm at the age of 15.
His tall frame and athletic build has captivated all of our hearts, and it's not hard to understand why so many K-drama fans are simping for Nam Joo Hyuk.
---
6. He looks up to Jang Ki Yong
---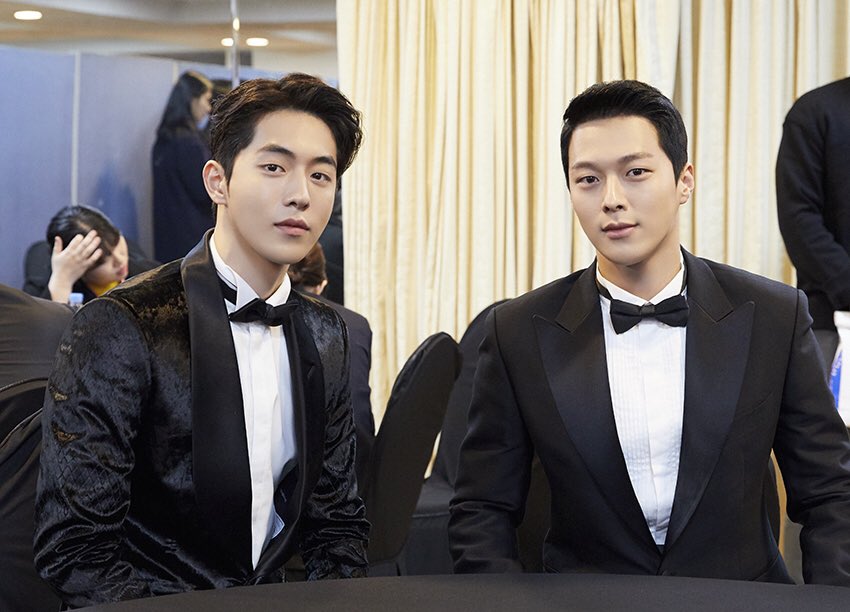 Image credit: @skawngurn
Before he made his debut as a model, Nam Joo Hyuk looked up to Jang Ki Yong, a famous model-turned-actor. 
He revealed that he first saw Jang Ki Yong in a magazine during his senior year of high school and wanted to follow in his footsteps. Jang Ki Yong was the reason that Nam Joo Hyuk had the confidence to wear braces at the start of his career, as Jang encouraged him to wear them.
Although Nam Joo Hyuk has left YG Entertainment, the 2 still remain as good friends.
Watch a video of their interaction here: 
Video credit: THEICONTV
---
7. He has to enlist by December 2022
---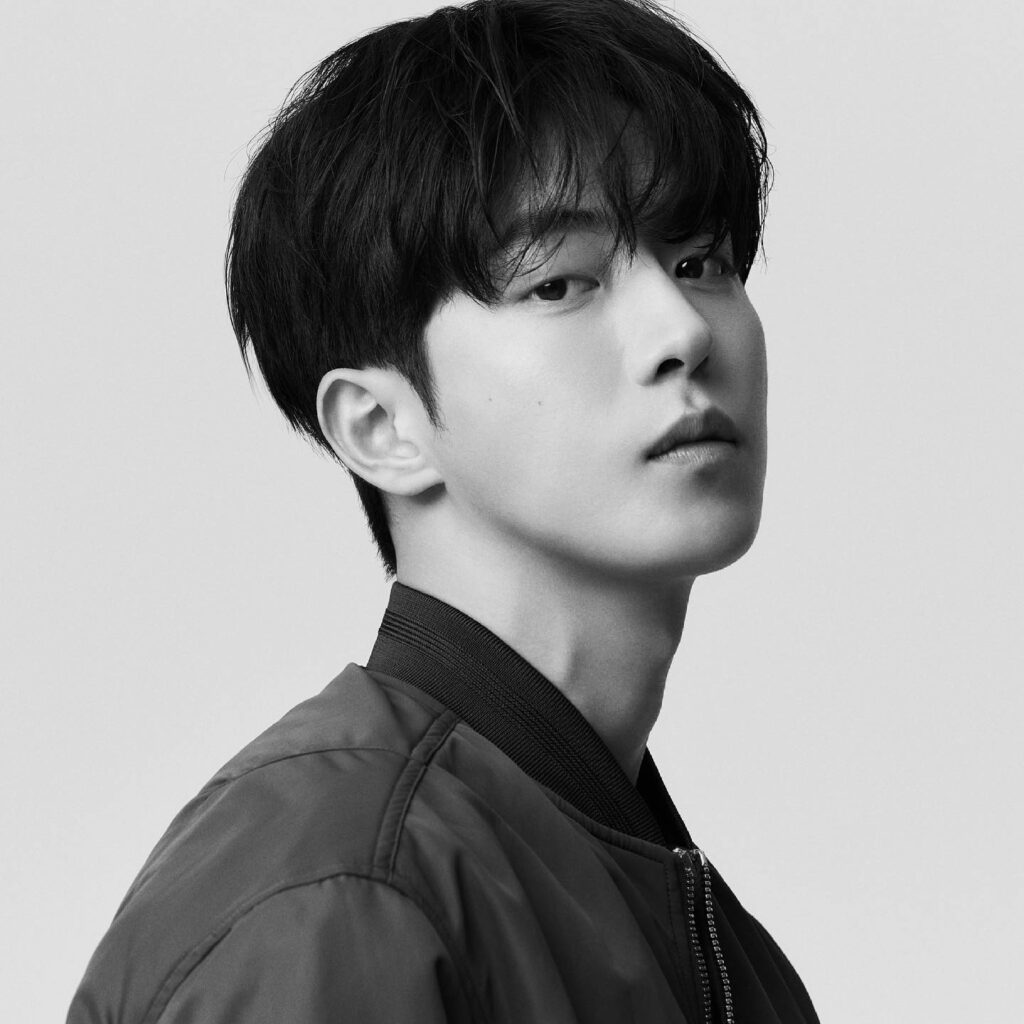 Image credit: @skawngur
In an interview with MBN Star, the actor revealed that he almost enlisted in the military in 2013. 
He is about to turn 28 years old in international age, which means that his time to serve the military is just around the corner. In fact, he will be required to enlist before December 2022.
---
8. He has 2 poodles

 
---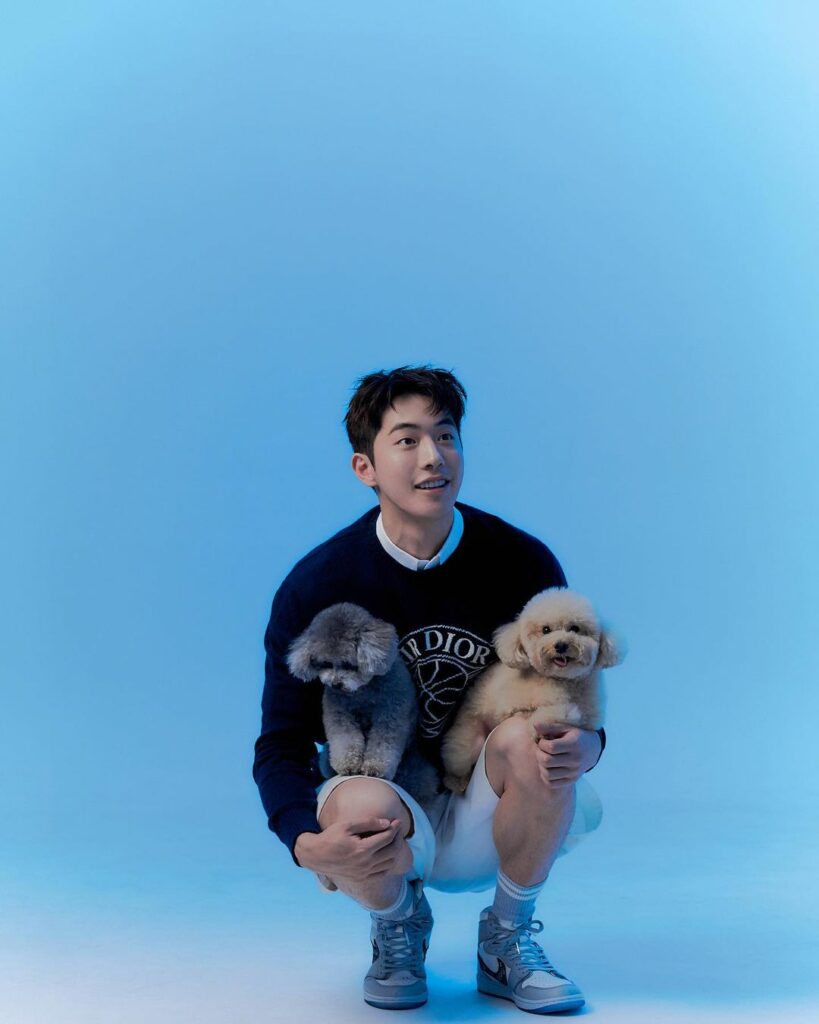 Image credit: @skawngur 
As an avid dog lover, Nam Joo Hyuk is a proud dad of 2 adorable poodles named Ga-eul and Gob-soon.
He often brings them out to play and they have even joined him in a photoshoot with Dior.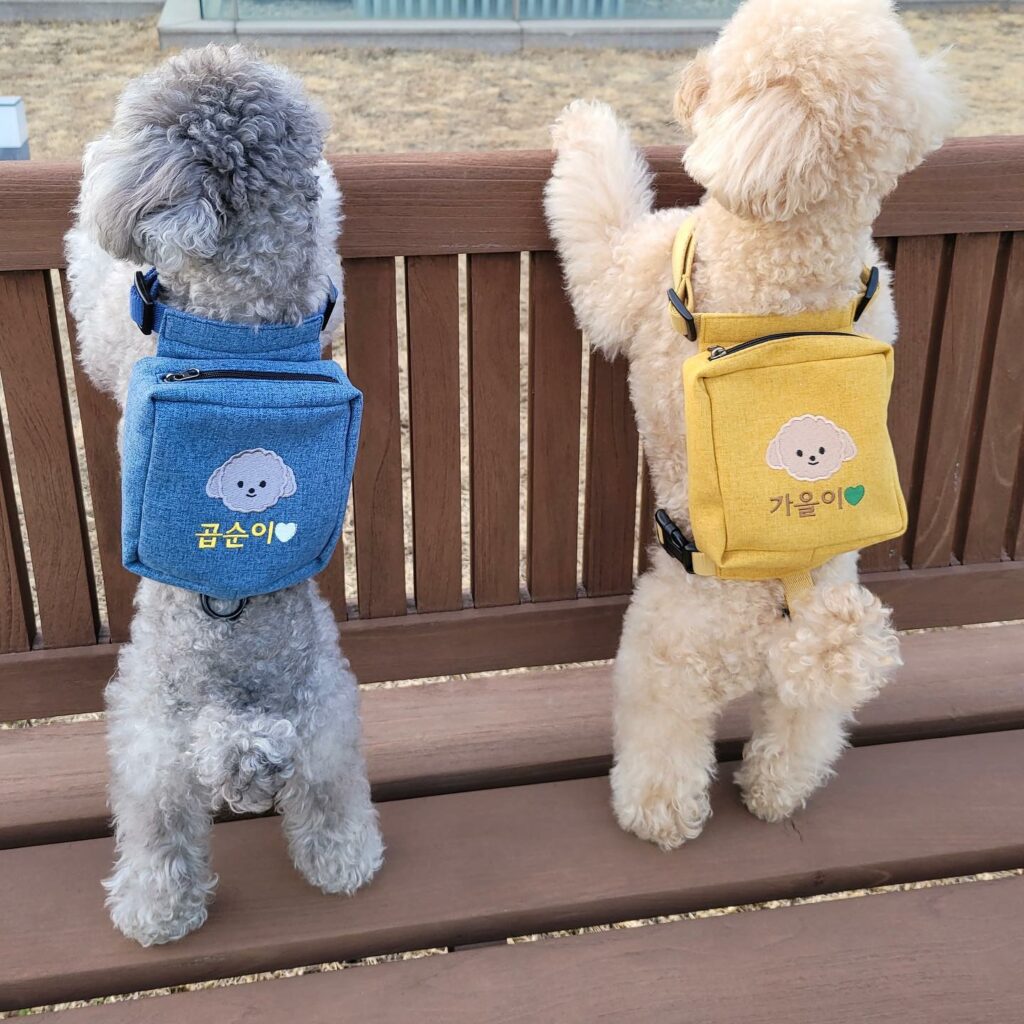 Image credit: @skawngur
---
9. He began his modelling career after winning the contest TOP model
---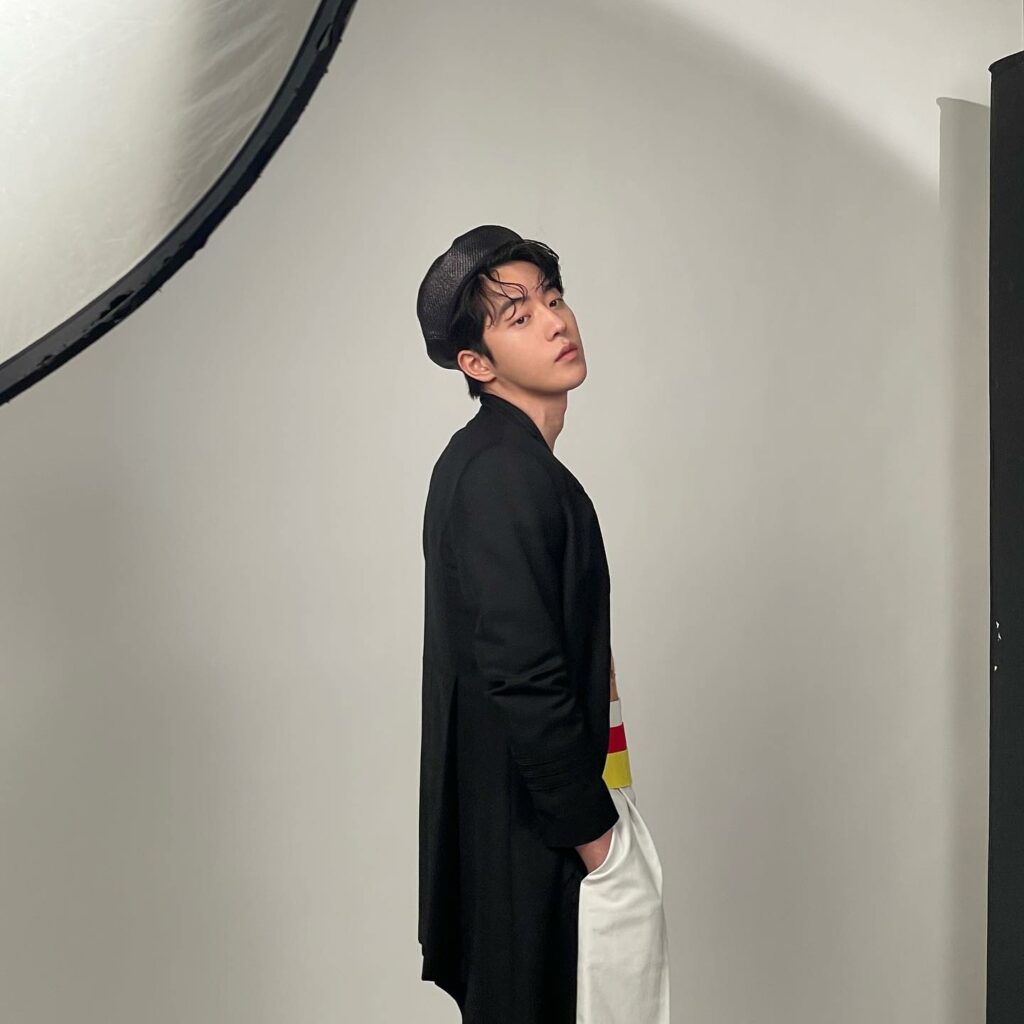 Image credit: @skawngur
After his dreams as a basketball player were dashed, Nam Joo Hyuk participated in the TOP Model contest and ended up bagging the 1st place. He subsequently landed a slew of modelling projects, including a gig at the 2014 Seoul Fashion Week.
He was awarded a 3-month scholarship at KPLUS model academy and signed an exclusive contract with YGKPLUS.
His success in modelling paved the way for his acting career, and he is now an actor that is highly sought after.
---
10. He enjoys painting
---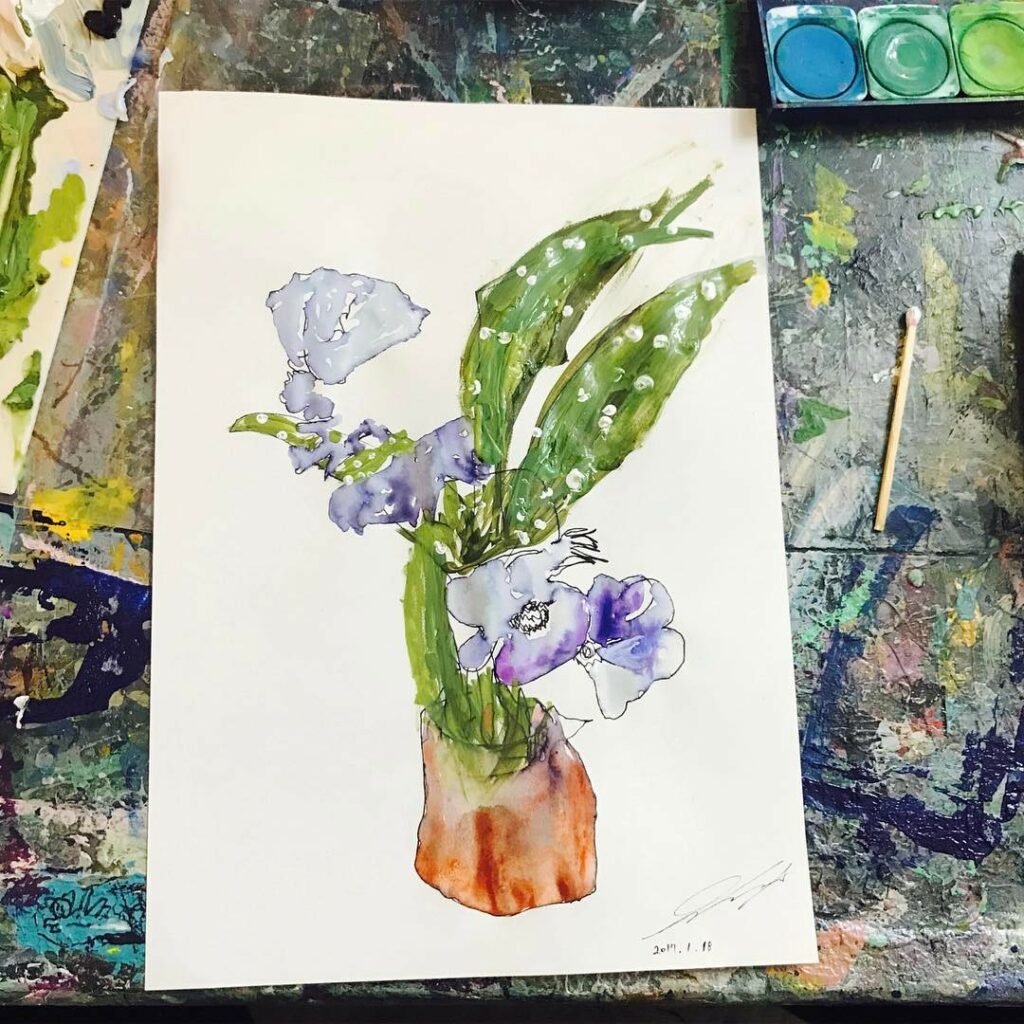 Image credit: @skawngur
Nam Joo Hyuk isn't just gifted in acting and modelling – he's also artistically inclined and enjoys painting in his free time.
He has posted some pictures of his artwork on his Instagram. One of his post was jokingly captioned "남카소" (Nam-Casso), which alludes to the famous artist Picasso.
We stan a multi-talented man.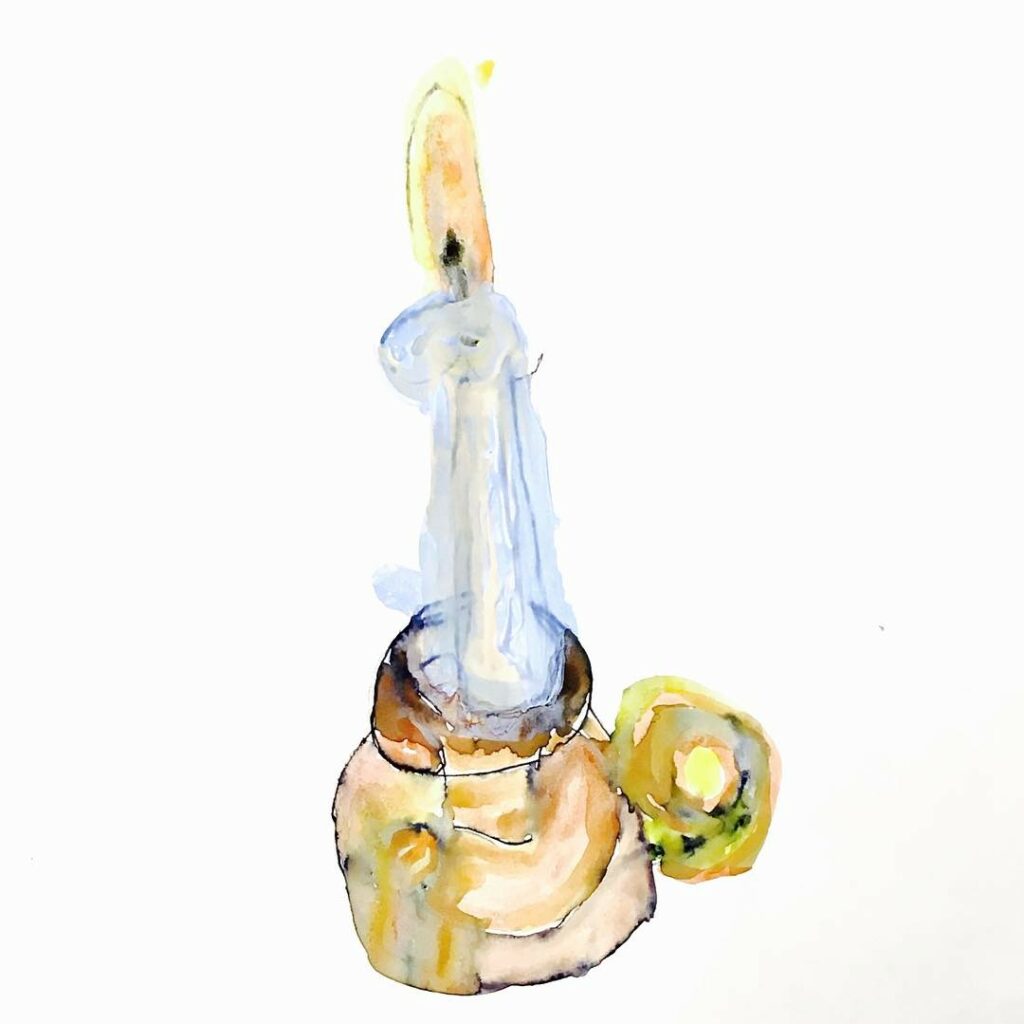 Image credit: @skawngur
---
11. He can sing
---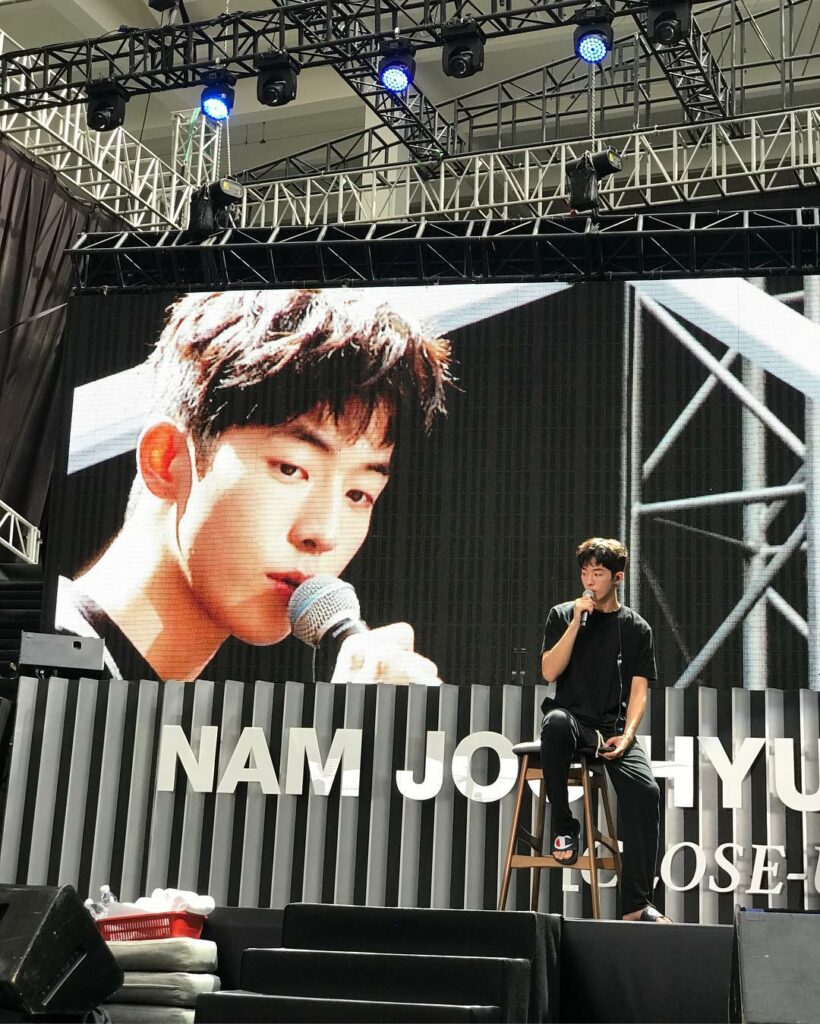 Image credit: @skawngur
The actor has another surprising hobby – he likes to sing. Some of his fans had their ears blessed during fan meetings when he sang for them.
In the talk show Radio Star, Nam Joo Hyuk performed the song Yeosu Night Sea and stunned the hosts as he belted out high notes with ease, even though he said he was not confident at the start.
What can't this man do? Watch his performance of Yeosu Night Sea here: 
Video credit: KOCOWA TV
---
12. He was on the Forbes 30 Under 30 Asia list
---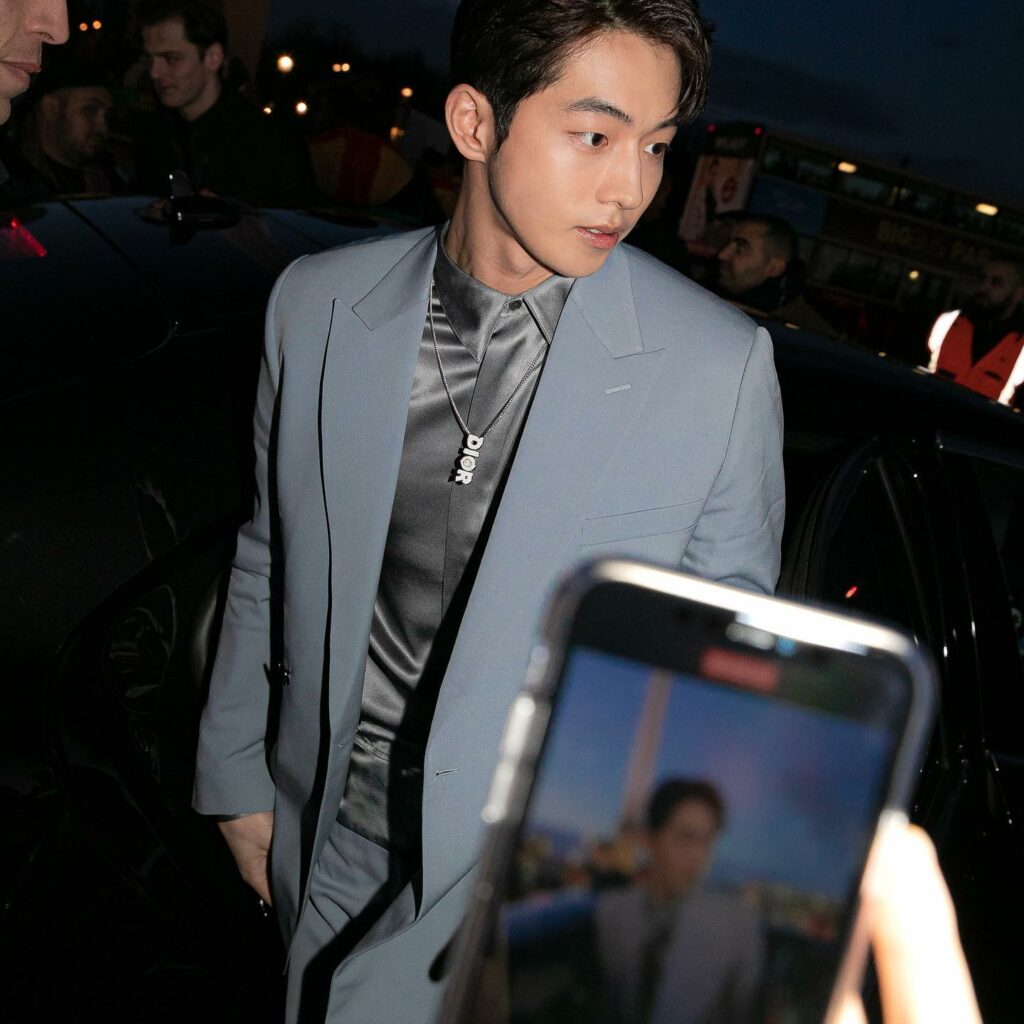 Image credit: @skawngur
The Forbes 30 Under 30 list recognises prominent figures from different industries who are under 30 years old. 
In 2021, Nam Joo Hyuk made the list for his outstanding performance in his acting career. He acted in Start-Up and The School Nurse Files, both of which aired the previous year. 
---
Nam Joo Hyuk facts to make you fall for him
---
Nam Joo Hyuk has been an inspiration for many, especially with his rags-to-riches success story. And apart from his dashingly good looks, his constant hard work and effort in honing his acting skills also explains why he's loved by many K-drama fans. 
Get your Nam Joo Hyuk fix by catching his latest drama, Twenty-Five Twenty-One, on Netflix.
Also check out:
---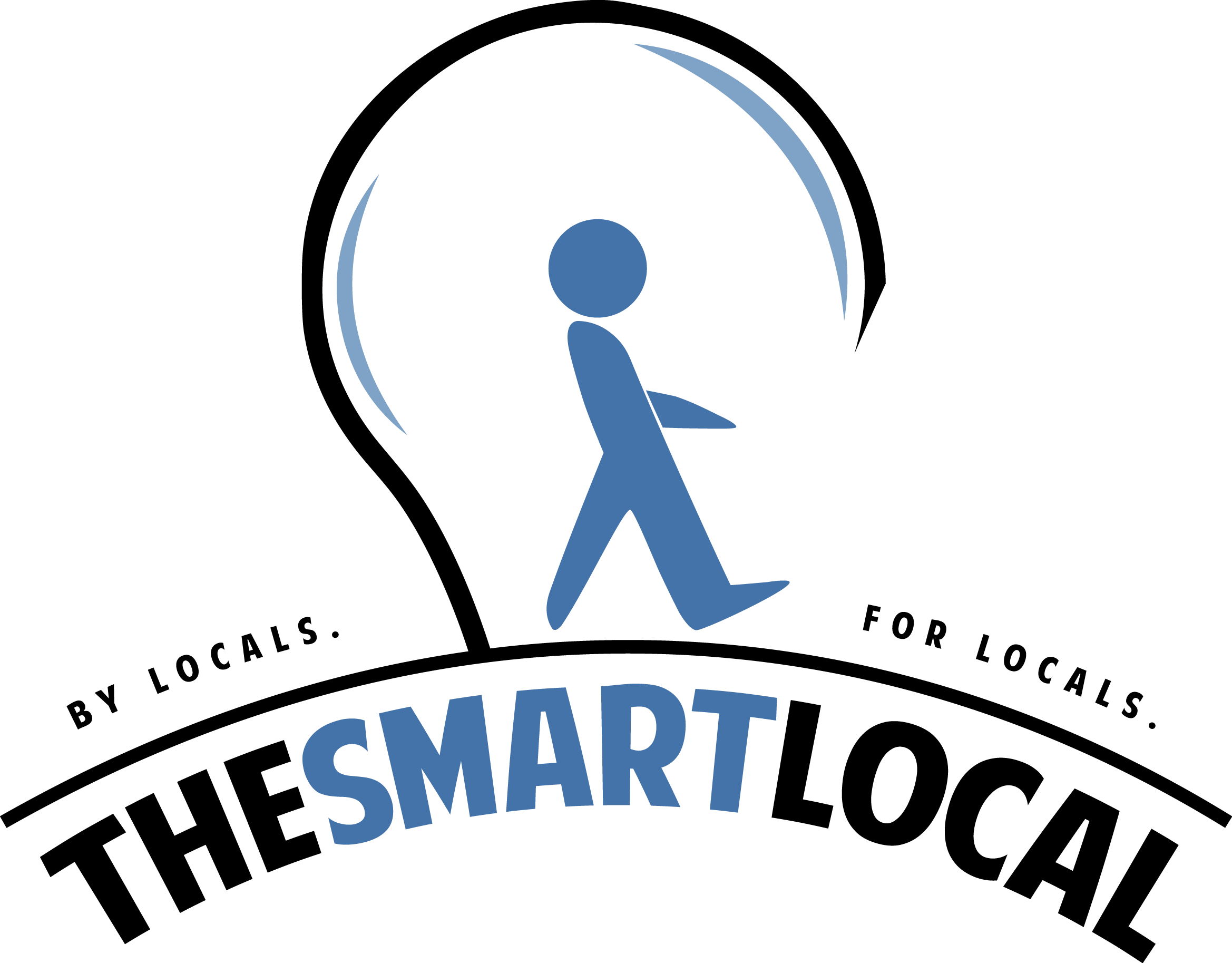 Drop us your email so you won't miss the latest news.