Cho Gue Sung 
---
"Korea player no.9" was probably on Google's top searches during South Korea's 1st World Cup Qatar 2022 match against Uruguay on 24th November. Just who is the player who took the Internet by storm in just 23 minutes for his looks and skills? Here are 9 facts about Cho Gue Sung that will explain why so many are falling heads over heels for him.
---
1. FIFA 2022 marks his 1st World Cup 
---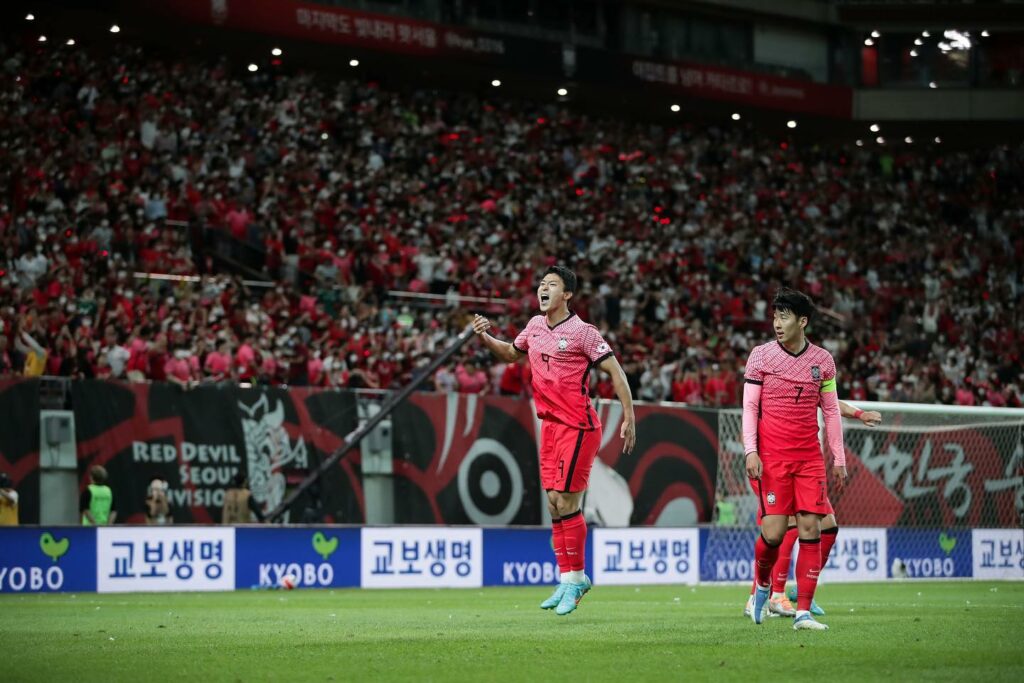 Image credit: @whdrbtjd
On 7th September 2021, Cho Gue Sung made his debut in South Korea's national football team. The World Cup qualifier, which happened to be Cho Gue Sung's debut match as part of the national team, was against Lebanon.
Aside from being part of the national team, he's also currently playing as a forward for Jeonbuk Hyundai Motors, which is a professional football club based in Jeonju, South Korea. 
---
2. His mother used to be a professional volleyball player 
---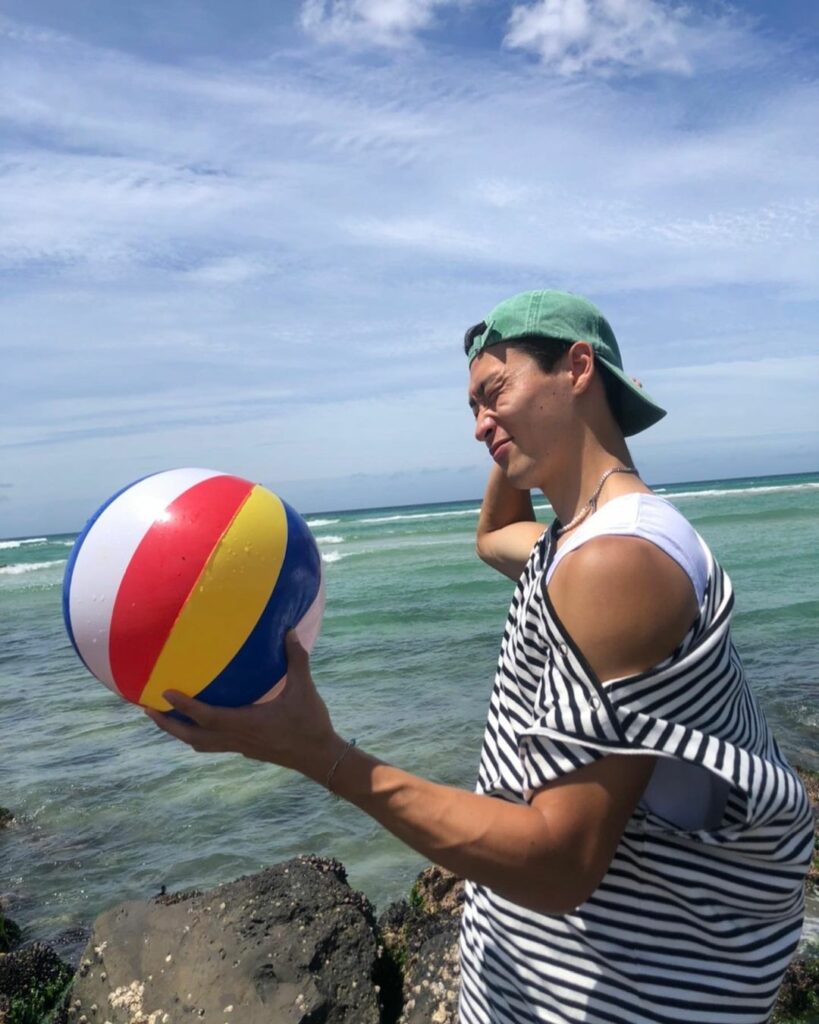 Image credit: @whdrbtjd
Fans are swooning over Cho Gue Sung's 189cm physique, and we have 1 person to thank: his mother. It turns out that she used to be a professional volleyball player, and while her height hasn't been revealed, we're certain that her genes runs in the family as the footballer's sisters are tall as well.
His broad shoulders and long legs are the reason behind his perfect fashion fits, and ngl, his muscular build can be distracting when he's running on the football field because… yeah. 
---
3. Served his military duty in the Korea Armed Forces Athletic Corps 
---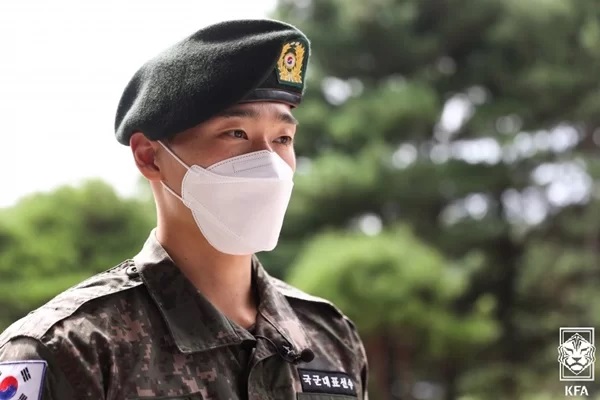 Image credit: KFA
Cho Gue Sung's career is at its peak potential as he can focus on football without having to worry about enlisting: the 24-year-old completed his military service in September 2022. 
In 2021, he enlisted in Gimcheon Sangmu FC, which is an association football club comprising professional players serving their mandatory military service. The team was created with the intent to train footballers while serving their military duty.  
---
4. His position was finalised only in university 
---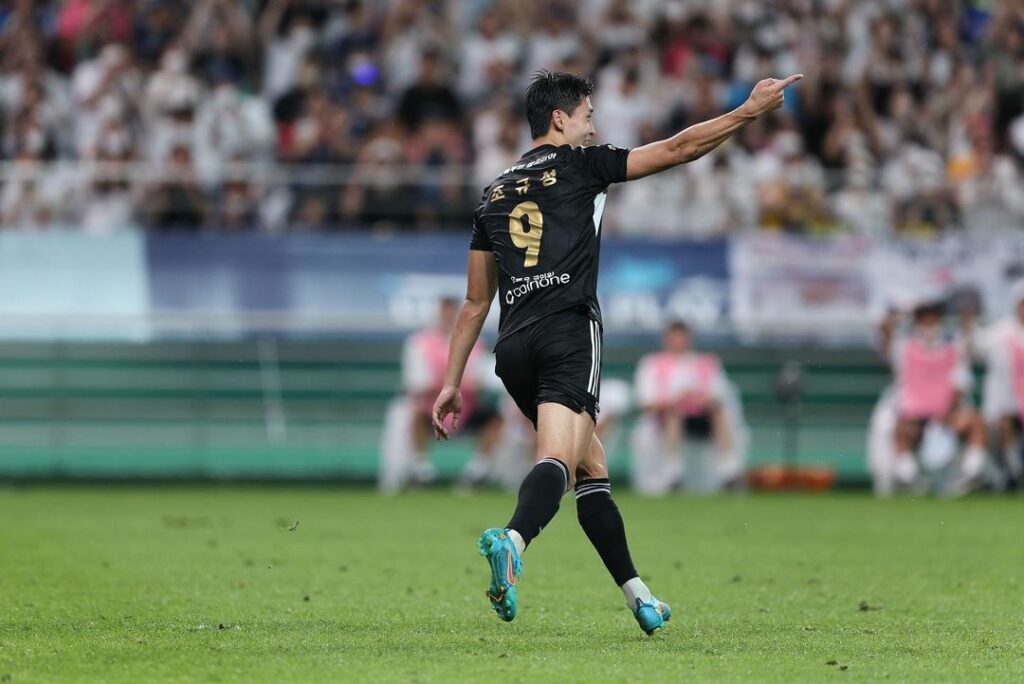 Image credit: @whdrbtjd
Football has been a huge part of Cho Gue Sung's life since elementary school, and he started out as a defensive midfielder. However, he had to change his position to a striker when he was in his sophomore year of university.
His university coach, Lee Seung-won, saw greater potential in him as a striker rather than a defensive midfielder. Cho Gue Sung calls this a blessing in disguise as he began to perform better after the change was made.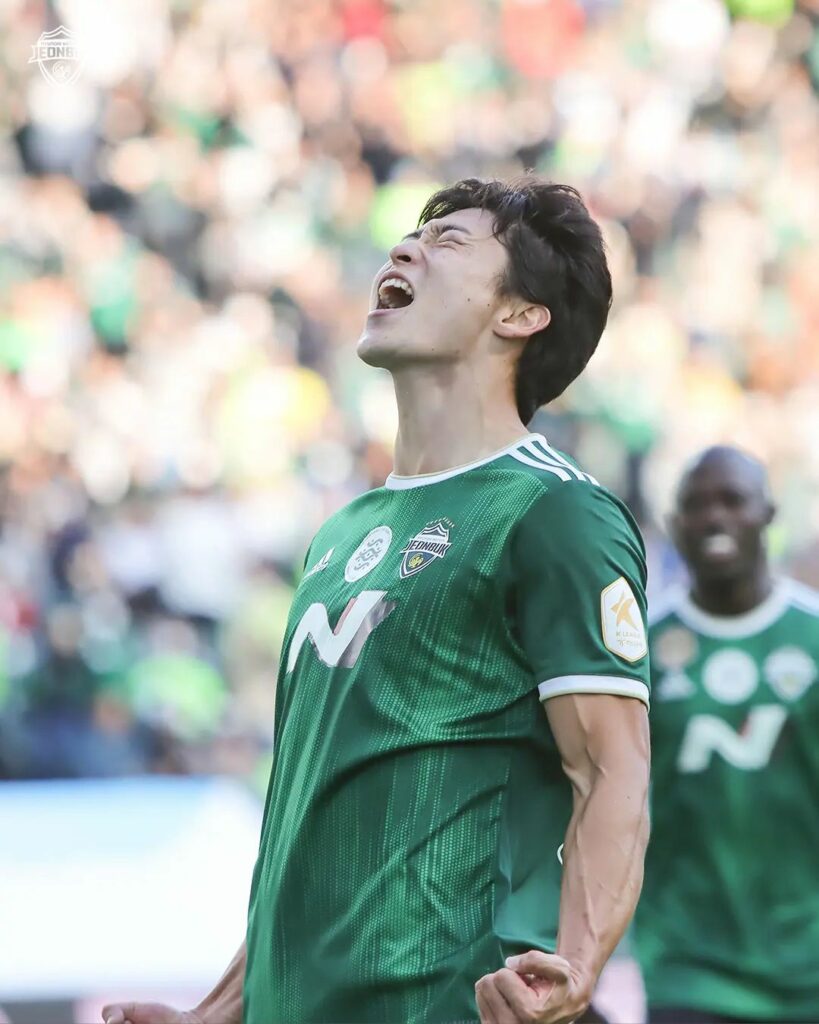 Image credit: @jeonbuk1994
Similar to Mario Balotelli, an Italian professional footballer, Cho Gue Sung approaches the ball slowly and steadily when given a penalty kick. By using such a method, his success rates have been consistently high, and we look forward to witnessing it during the World Cup. 
---
5. He doesn't call his older sisters "noona" 
---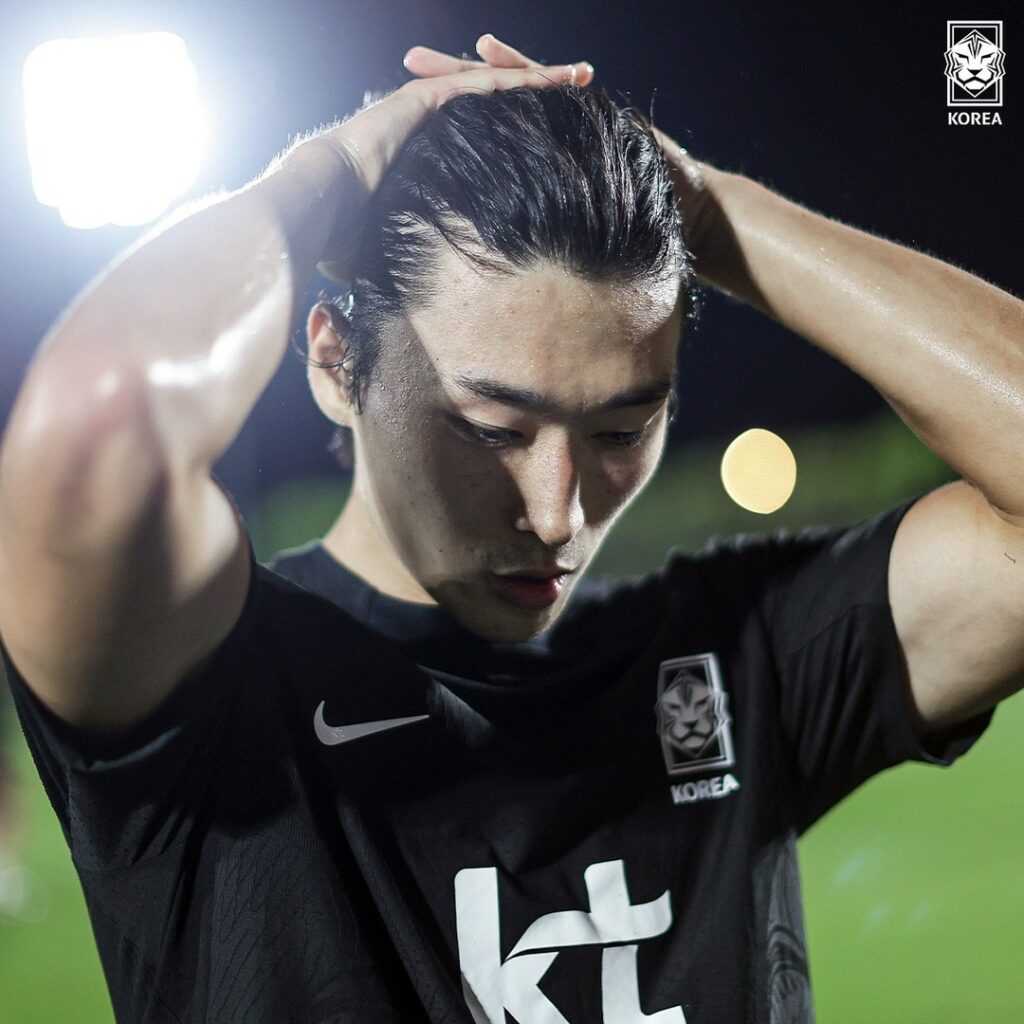 Image credit: @thekfa
When asked by a fan to write "noona" next to his signature, Cho Gue Sung confessed that though he doesn't address his older sisters as such, he would be willing to address his fans as "noona".
Many fans thought that this was hilarious as being reluctant to call their older sisters "noona" is a common trait among younger brothers in South Korea. 
Being the youngest of the family with 2 older sisters, the football player grew up in a close-knit and dynamic household. He shared that his family members would often hold karaoke nights, complete with disco ball party lights, at home.
---
6. He has the same beauty mole mark as Son Heung Min 
---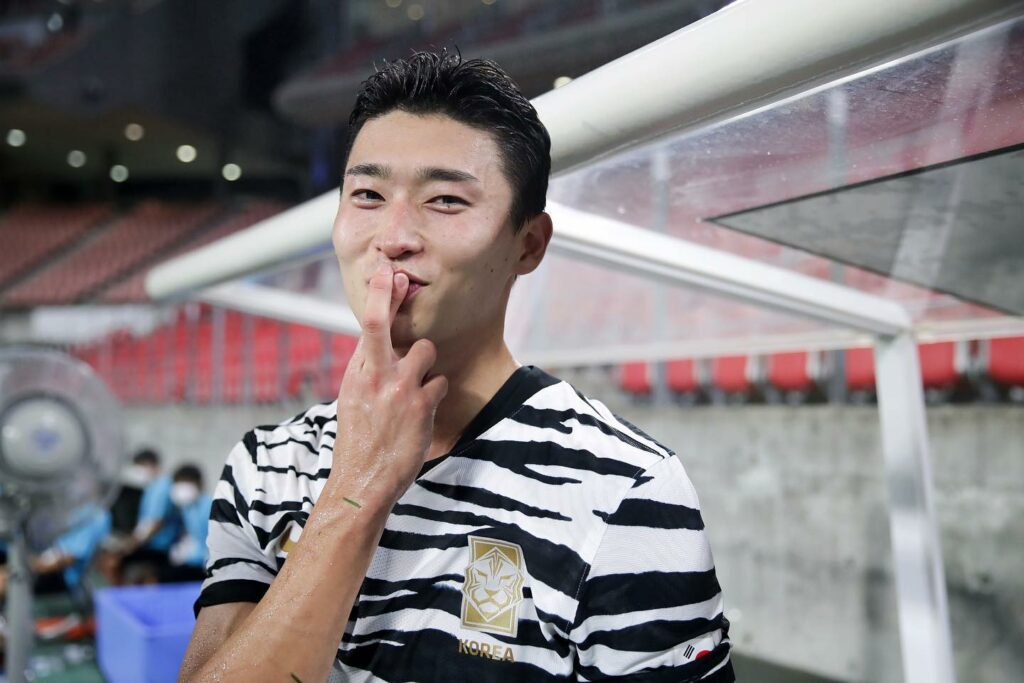 Image credit: @whdrbtjd
Besides his fingers-crossed-kiss trademark pose, the footballer is also known for having a beauty mark under his left eye.
Moles on specific facial features, such as the tip of one's nose and under one's eyes, are referred to as "beauty moles" in South Korea. They are believed to make one look more attractive and distinctive, and some celebrity examples include Seo In Guk and Jun Ji Hyun.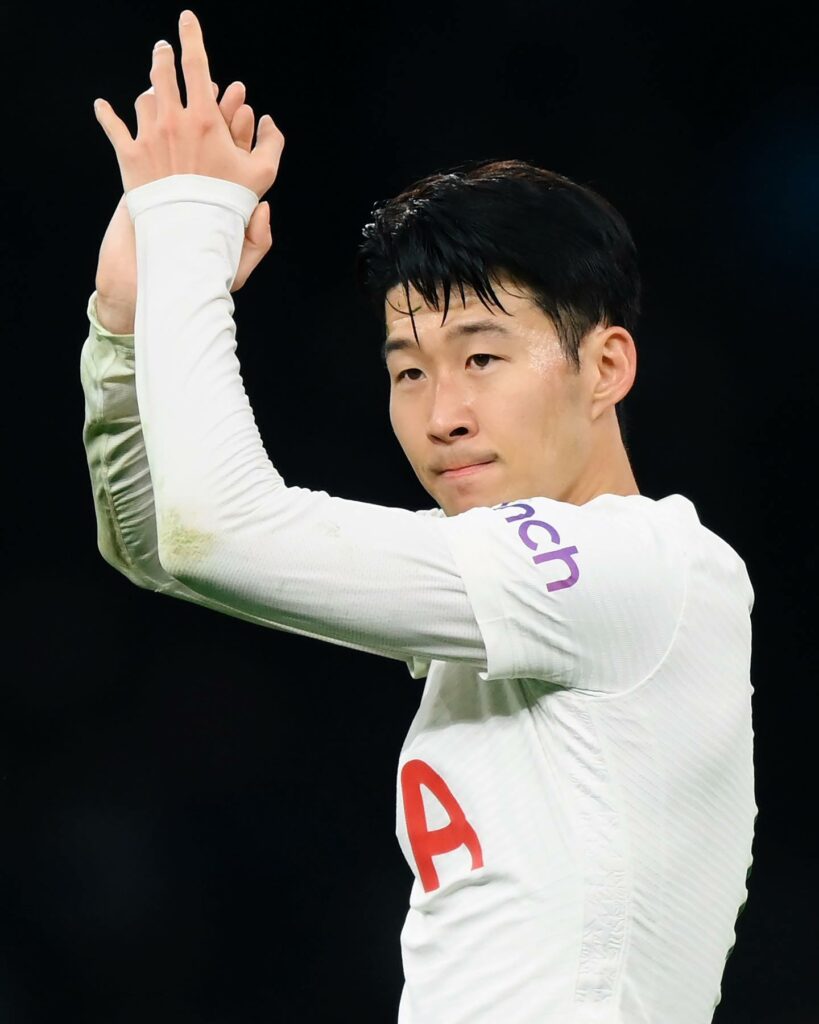 Image credit: @hm_son7
What makes Cho Gue Sung's mole even more special is that Son Heung Min, the captain of South Korea's national football team, has a mole in the exact same spot. It's indeed true that a mole can make a person look more attractive – or perhaps attractive people tend to have a beauty mark on their faces. 
---
7. His favourite actors are Gang Dong Won & Yoo Ah In
---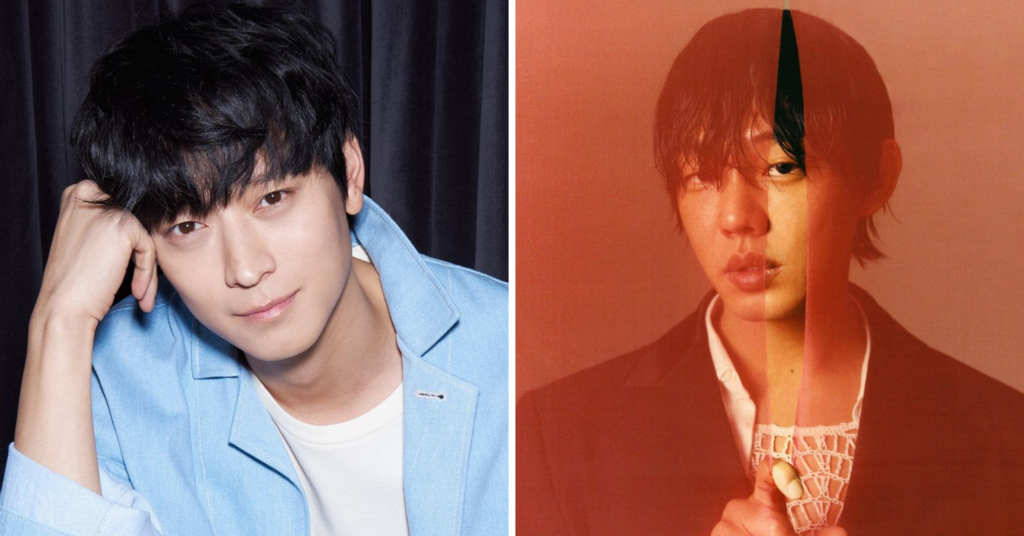 Image adapted from: Namu Wiki, @hongsick
A fan of music and movies, Cho Gue Sung picked Yoo Ah In and model-turned-actor Gang Dong Won as his 2 favourite actors.  
You may recognise Yoo Ah In from the Netflix originals #Alive (2020), Hellbound (2021), and Seoul Vibe (2022). On the other hand, Gang Dong Won starred in Peninsula (2020), also known as the standalone sequel to Train to Busan (2016). This year, he collaborated with Song Kang Ho and IU in Broker, which was nominated for Best Film at the Blue Dragon Award.
---
8. He meditates before entering the football field
---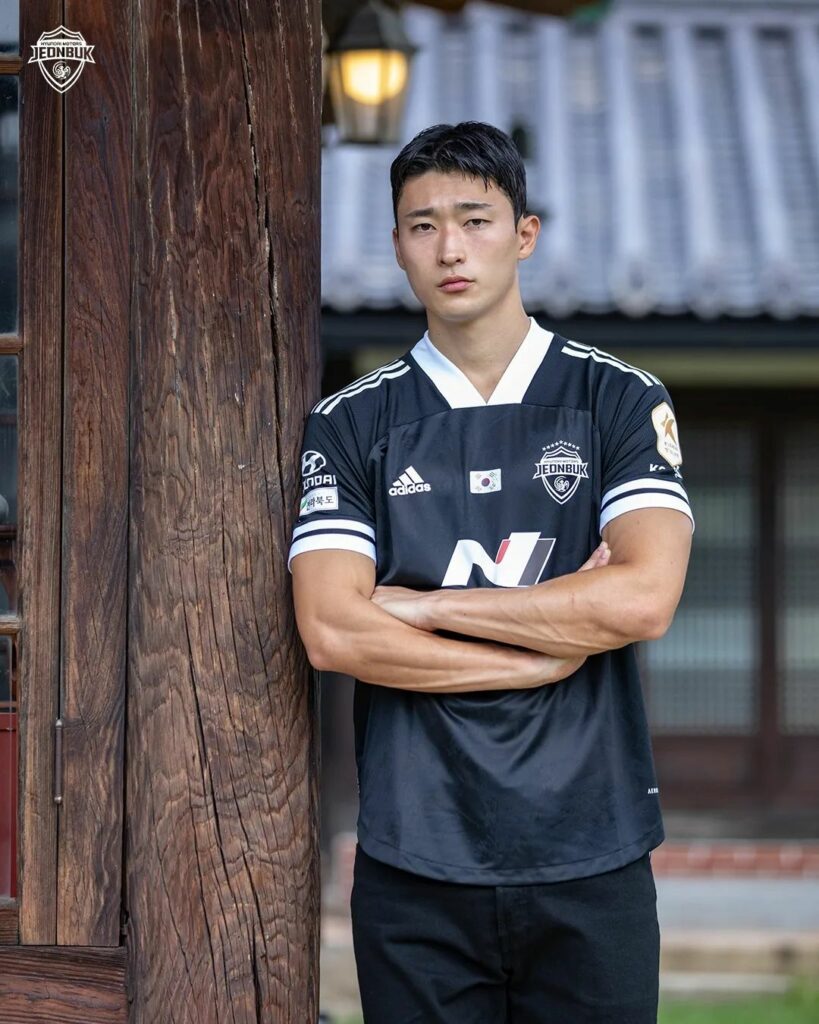 Image credit: @jeonbuk1994
Athletes are known for their propensity for rituals before a game. For instance, Cristiano Ronaldo always makes sure that his right foot touches the grass first when he sets foot in the football field for a match. 
Cho Gue Sung's ritual of choice is to close his eyes and think about how he's going to play during the match. He makes sure to take some time to meditate before stepping onto the field.
---
9. His Instagram followers increased by more than 20-fold 
---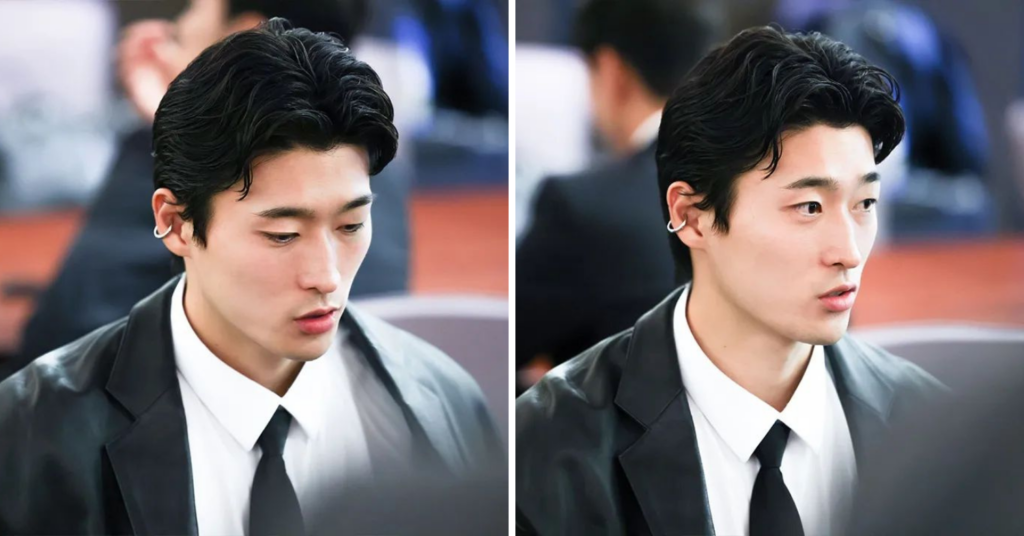 Image adapted from: @jeonbuk1994, @jeonbuk1994
Prior to the 1st match between South Korea and Uruguay, Cho Gue Sung had a little over 30K followers on his official Instagram account, which is pretty normal for a popular athlete. But the number swiftly skyrocketed – as of 28 November 2022, he has surpassed 700K followers, which is a twentyfold increase within just 4 days.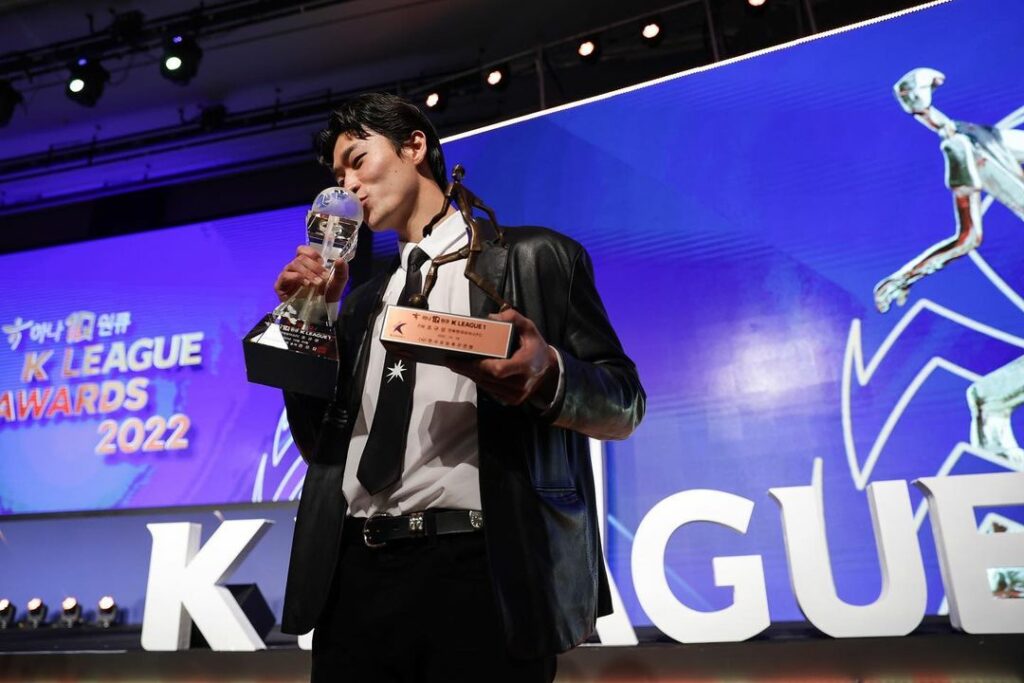 Image credit: @whdrbtjd
It looks like the footballer will hit the 1M mark in no time. Perhaps the 2nd game against Ghana might give another boost to this meteoric rise? We hope the footballer maintains a good Instagram streak to keep up with his local and global fans.
---
Cho Gue Sung facts to give you reasons to watch football 
---
When asked to give a piece of advice to the next generation of footballers, Cho Gue Sung replied with one word: overcome. He underscored the importance of tenacity in times of adversity, and hopes that young athletes who dream of becoming national players will learn to overcome hurdles regardless. 
Also check out:
---
Cover image adapted from: @thekfa, @whdrbtjd, @jeonbuk1994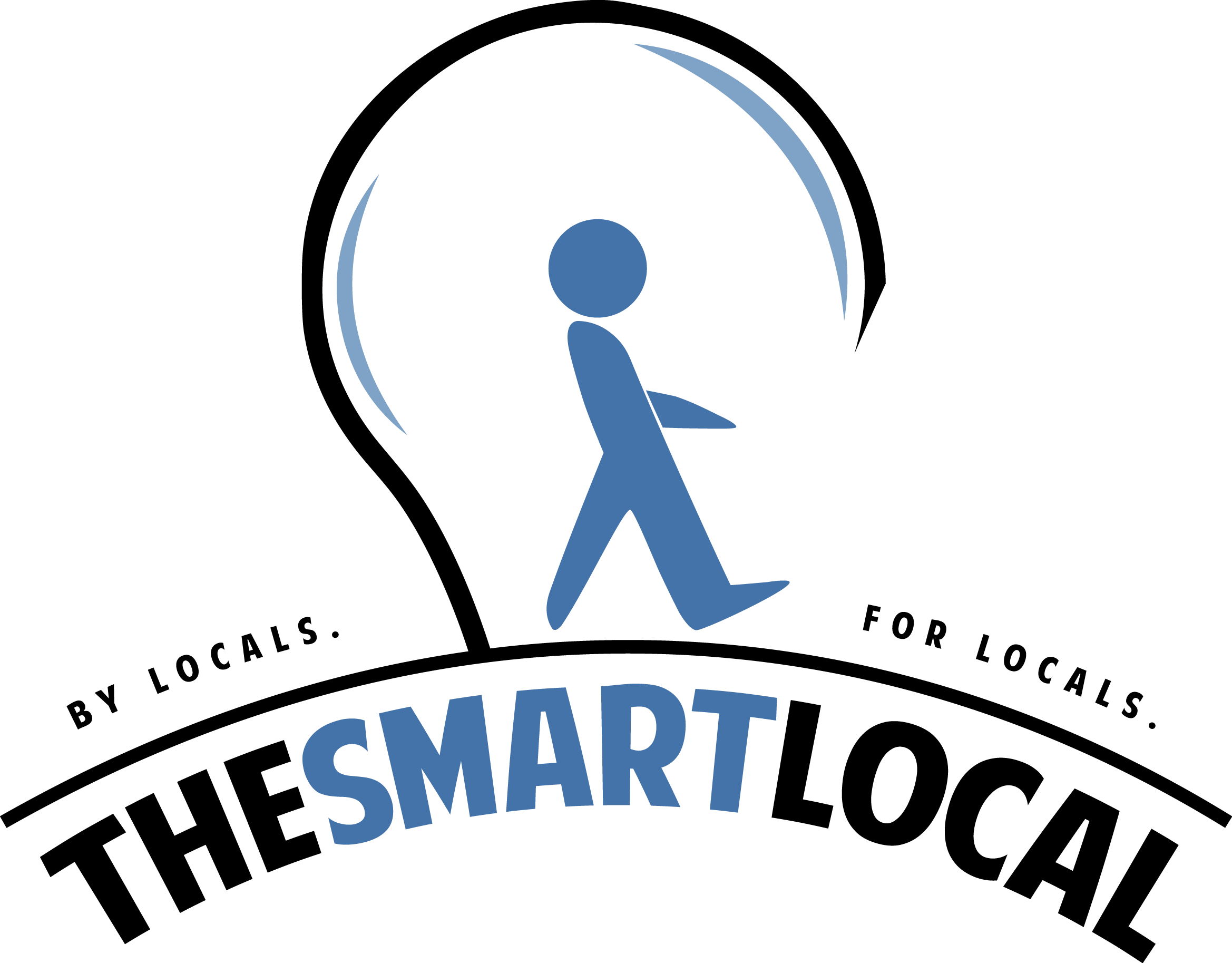 Drop us your email so you won't miss the latest news.