Son Heung Min 
---
Son Heung Min – a name that requires no introduction. The time for Sonny to shine in FIFA World Cup Qatar 2022 has finally come, and we await yet another remarkable performance by the legend in the making. These 9 facts about Son Heung Min will prove that he is, indeed, goals. 
---
1. He recently sustained an orbital socket fracture 
---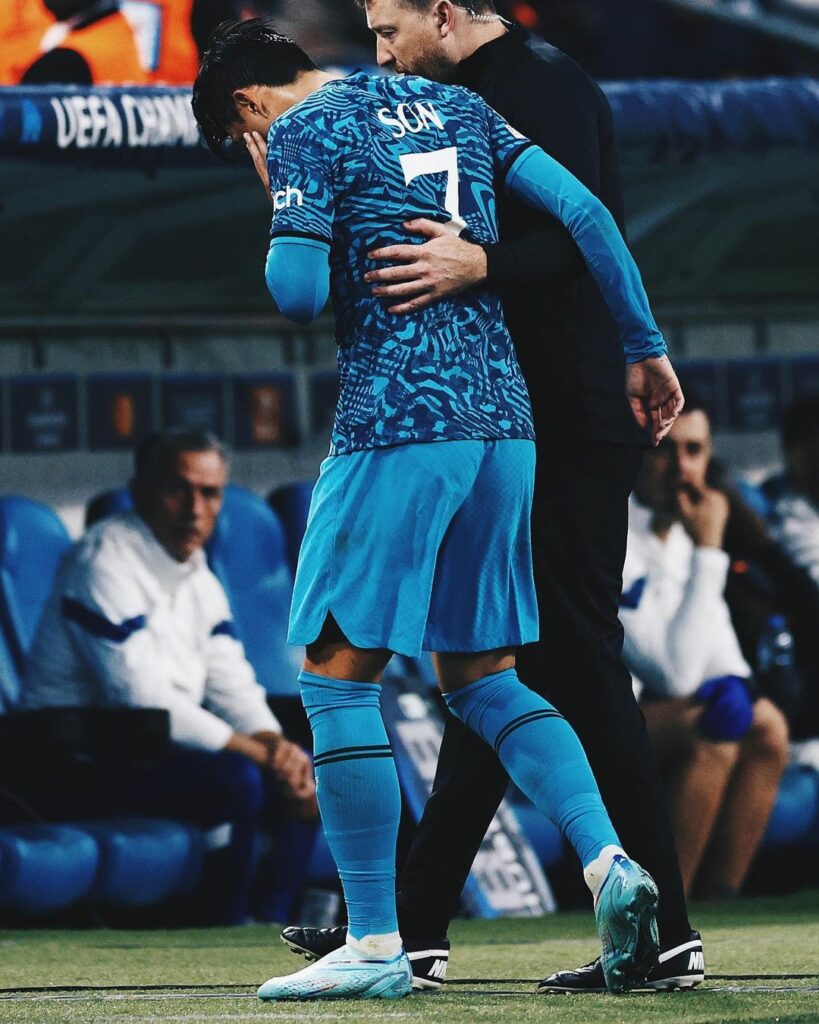 Image credit: @hm_son7
Son Heung Min, the captain of South Korea's national football team, was on the brink of resigning from his participation in World Cup Qatar 2022. 
During the Champions League, the football player was playing for Tottenham against Marseille. To the shock of many fans, he sustained a serious injury – an orbital socket feature – during the match. As a result, Son Heung Min had to undergo surgery on 4th November.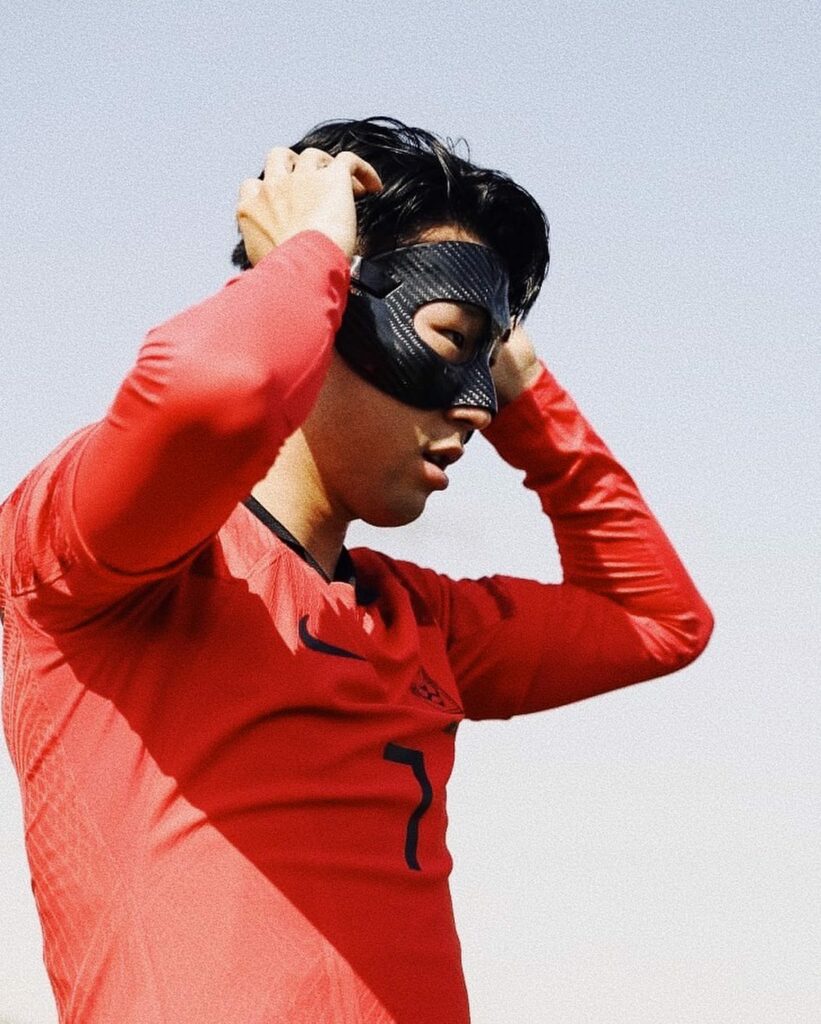 Image credit: @hm_son7
With the World Cup season approaching, fans around the world were distraught upon hearing the news. However, Son Heung Min personally assured them on his Instagram account that he would be playing in the football tournament. 
"Playing for your country at the World Cup is the dream of so many children growing up, just as it was one of mine too. I won't miss this for the world. I can't wait to represent our beautiful country, see you soon," he wrote.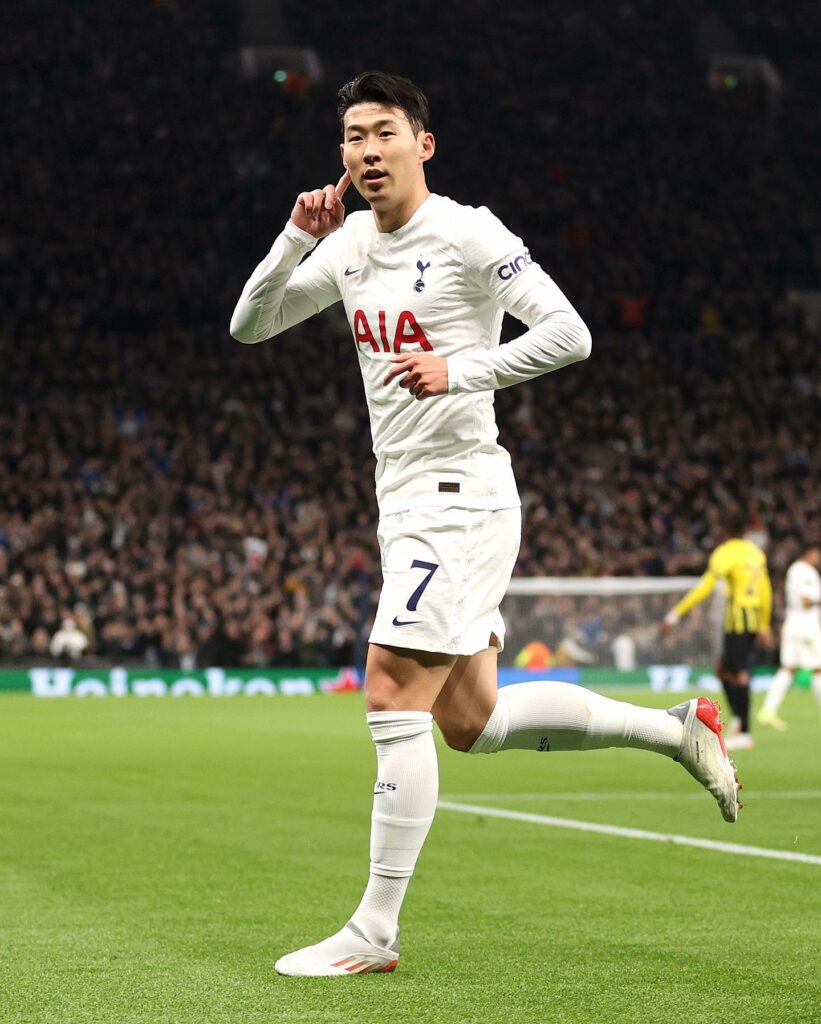 Image credit: @hm_son7
This year's World Cup is especially important to Son Heung Min as it's the golden opportunity for him to become South Korea's top scorer at the prestigious global tournament.   
Currently, he needs just 1 more goal to exceed the records of former players Park Ji Sung and Ahn Jung Hwan.
---
2. His father is a football coach & a retired professional player 
---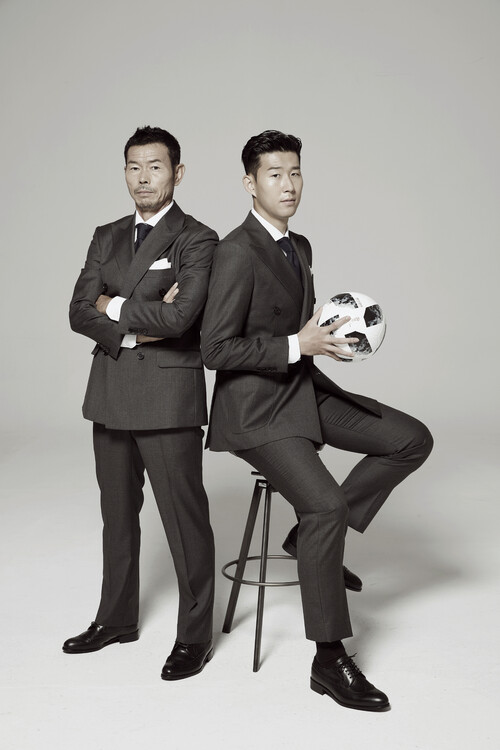 Image credit: 수오서재
Prior to having his son, Son Woong Jung was completely invested in football. He put every ounce of his being into building his career as a professional player, but his dreams crumbled overnight as a result of an Achilles tendon injury. He was only 28 years old then. 
Yet, his love for football remains unwavering as he continues to work as a football coach today. He's currently training the future generation of football players in the Son Football Academy, which is a football club founded and funded by his son, Son Heung Min. 
---
3. He used to date Girl's Day Minah
---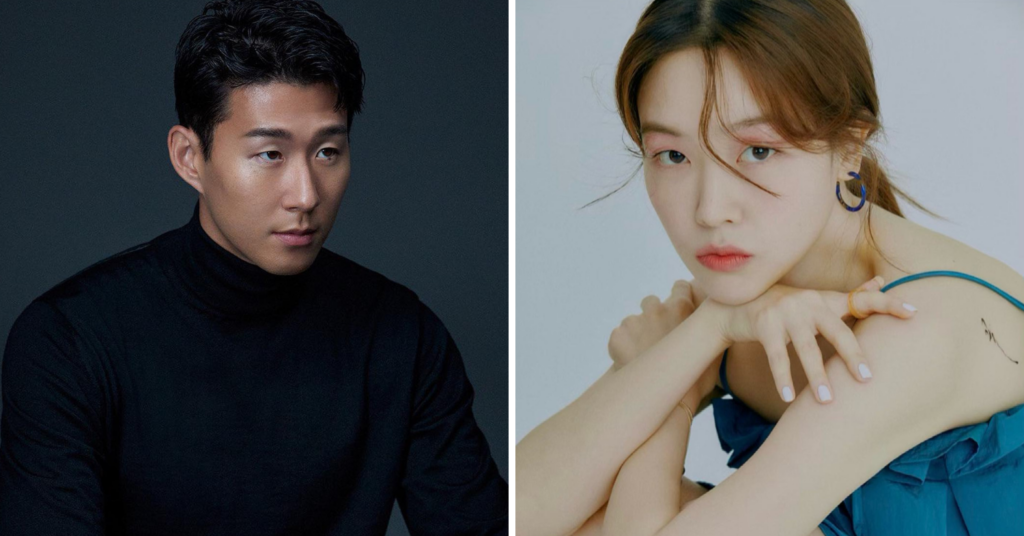 Image adapted from: @hm_son7, @bbang_93
Despite his demanding schedule, Son Heung Min kept his dating life active.
In 2014, news of the football player dating Girl's Day Minah took the country by storm. Unfortunately, they parted ways shortly after their relationship was revealed.
In the following year, it was reported that Son Heung Min and Yoo So Young, a former member of After School, were in a relationship. 
---
4. Tom Holland is a huge fan of him 
---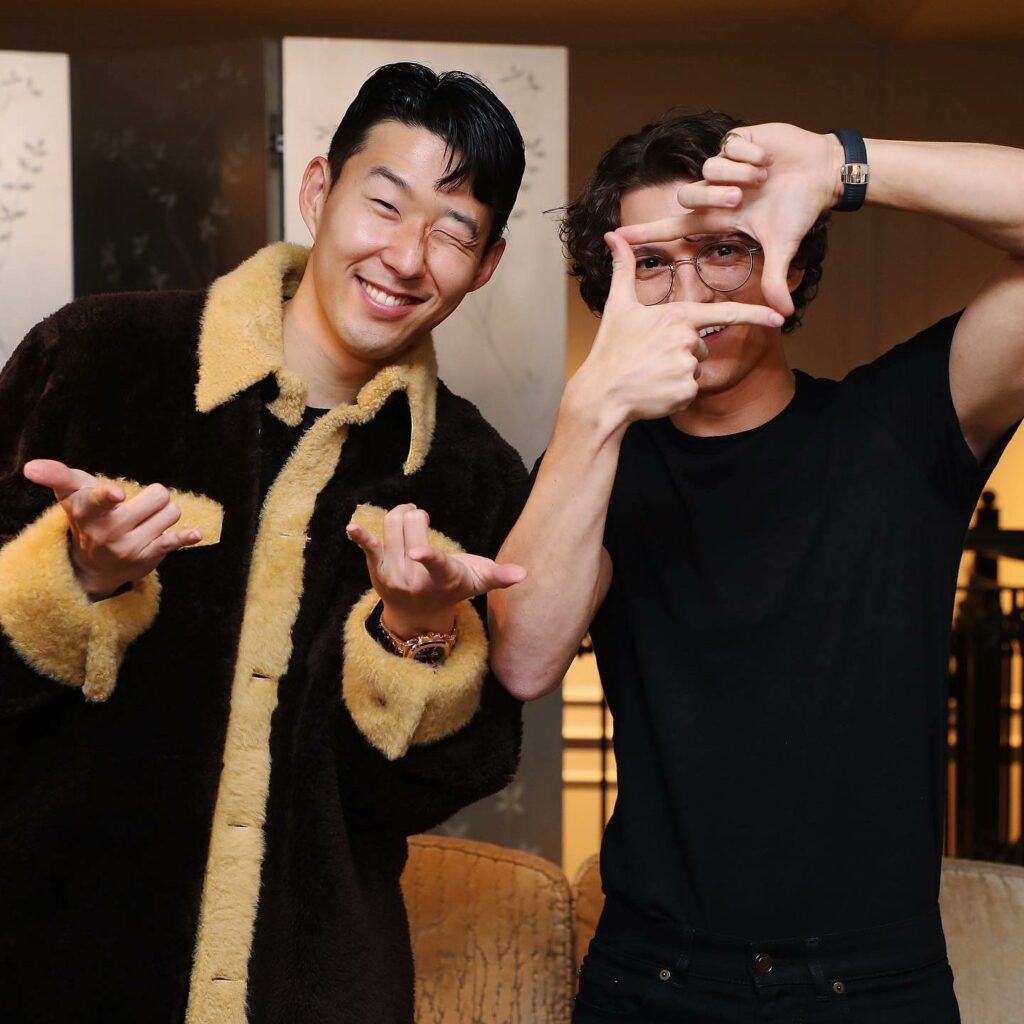 Image credit: @hm_son7
It's no surprise that Son Heung Min has a wide fan base, but Tom Holland fanboying over the football player? Now that's something.
Tom Holland, a.k.a our friendly neighbourhood Spider-Man, shared that he's a huge fan of Tottenham Hotspur F.C. Son Heung Min plays as a forward for the London-based football club.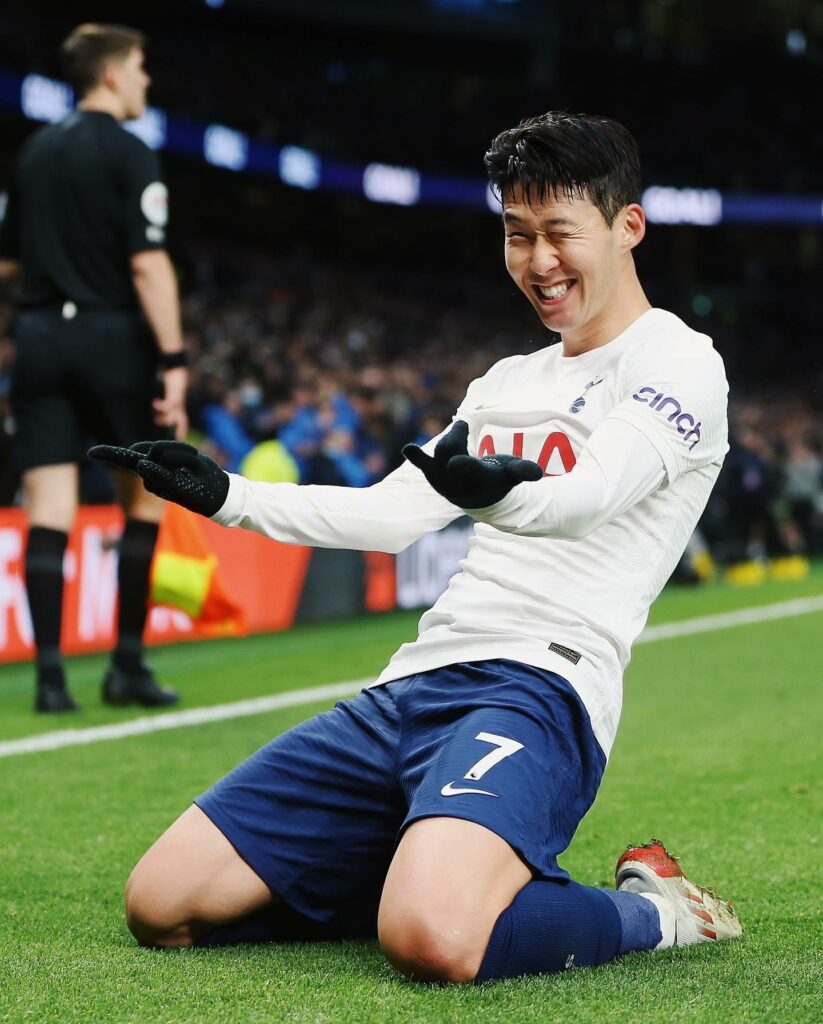 Spidey Sonny.
Image credit: @hm_son7
The Spider-Man revealed that his favourite player is Son Heung Min, and upon hearing this, the football player did the iconic Spidey pose after scoring a goal. Thereafter, they even went on an interview together and debated which Avenger is their favourite. 
---
5. He watched SpongeBob SquarePants to learn German 
---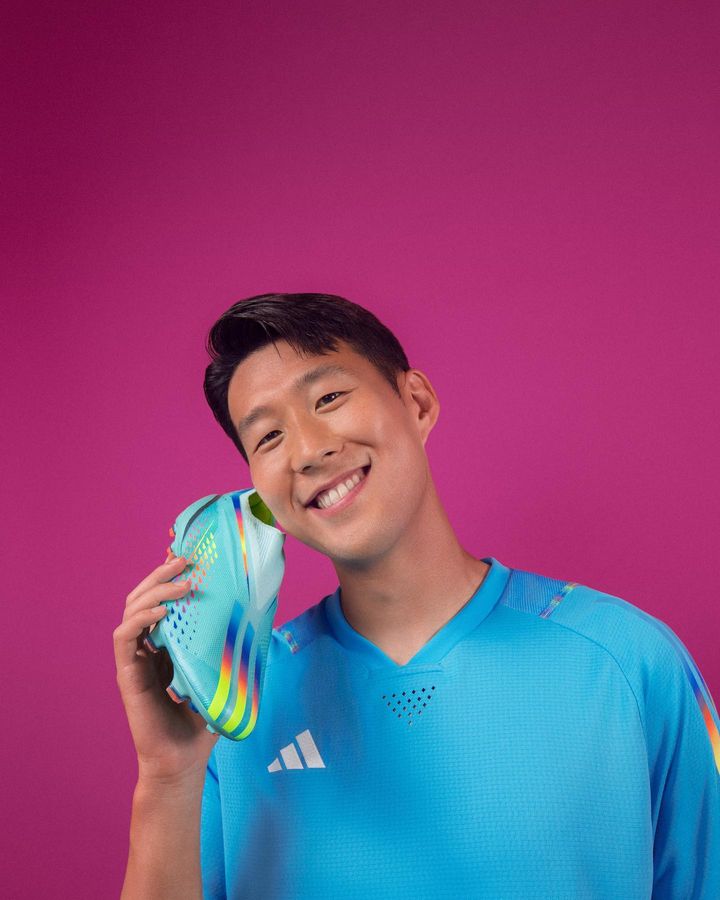 Image credit: @hm_son7
Son Heung Min embarked on his professional football career not in South Korea or England, but in Germany. Hence, he had to pick up German as fast as he could. 
He turned to all sorts of methods, including watching SpongeBob SquarePants dubbed in German. Nothing beats a trilingual king who's fluent in Korean, English, and German. 
Check out his interview in German here:
Video credit: KJ GERMAN
---
6. His trademark goal celebration pose is meaningful 
---

Image adapted from: @hm_son7, @hm_son7
Goal celebratory poses are common among athletes, and some hold meaning, while others are fun and iconic. 
Son Heung Min's trademark goal celebration pose isn't just adorable and memorable, but it also holds a significant meaning. 
After scoring a goal, the football player would look towards the camera and make a gesture imitating a viewfinder. This signifies that every goal he scores becomes a core memory – akin to a photograph in his mind. 
---
7. 1st Asian player to win the Golden Boot award
---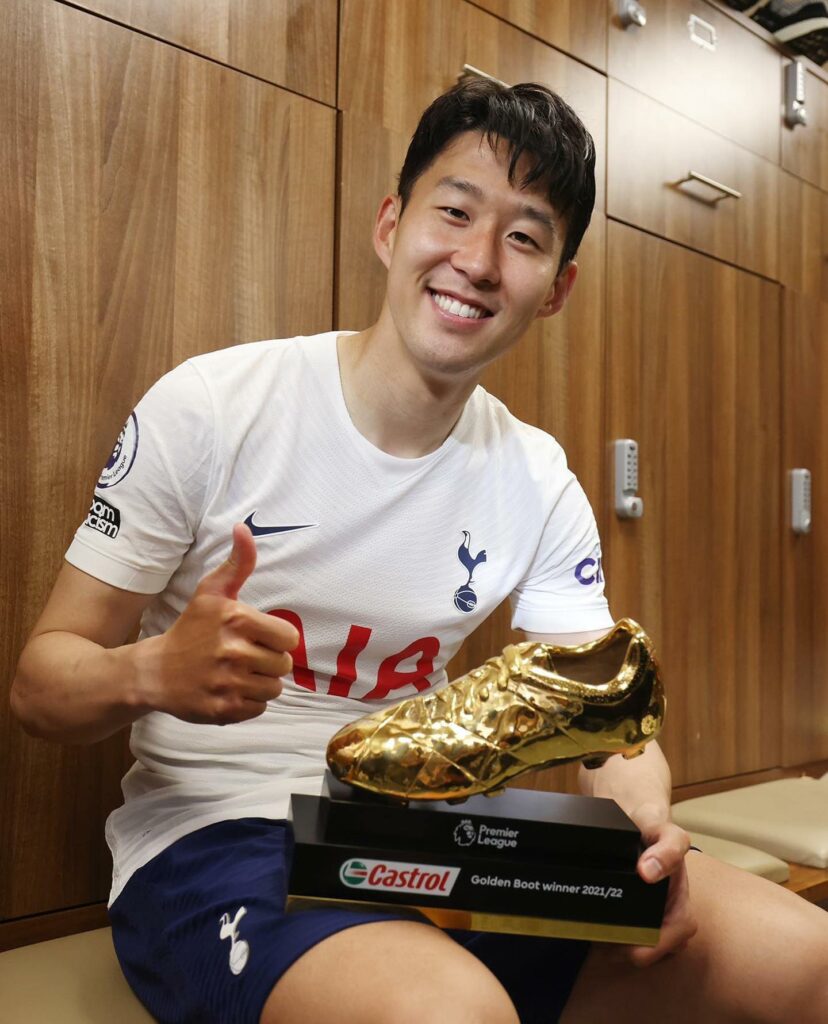 Image credit: @hm_son7
Playing for Tottenham is already a feat on its own, but it seems like Son Heung Min knows no boundaries as he brought home the English Premier League Golden Boot award in May 2022.
What makes this award more monumental is that he's the 1st Asian football player to have earned it.
---
8. There's a must-watch documentary about him 
---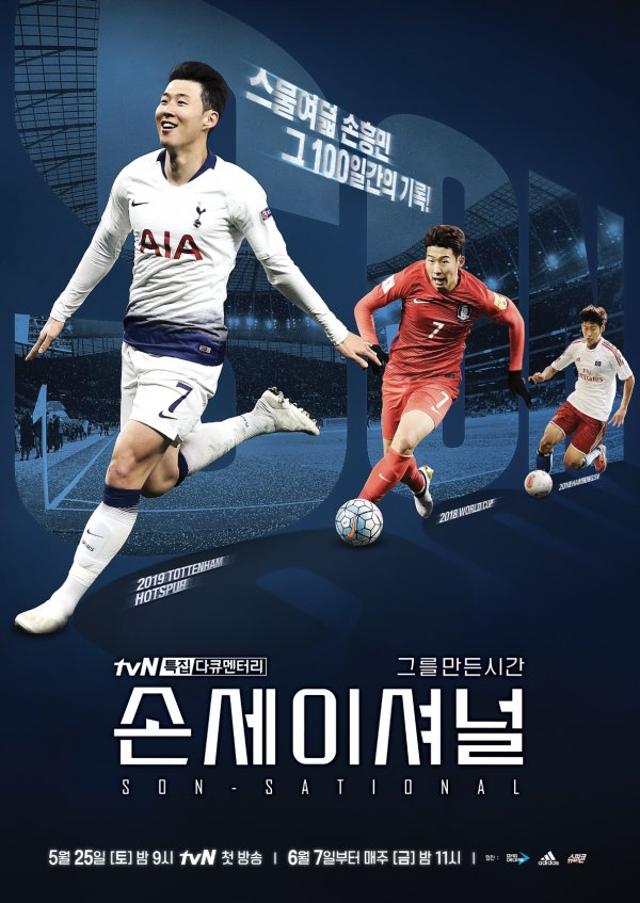 Image credit: tvN
A documentary titled Sonsational, which is a play on Son's surname and the word "sensational", was released in 2021. The 90-minute documentary about Son Heung Min sheds light on the football player's life, from his childhood to his journey of becoming the GOAT. 
This is a must-watch for fans of Sonny as it will give you a glimpse into some of the lowest points in his life, and the sacrifices he had to make in order to get to where he is today. 
---
9. He's close to Ryu Jun Yeol
---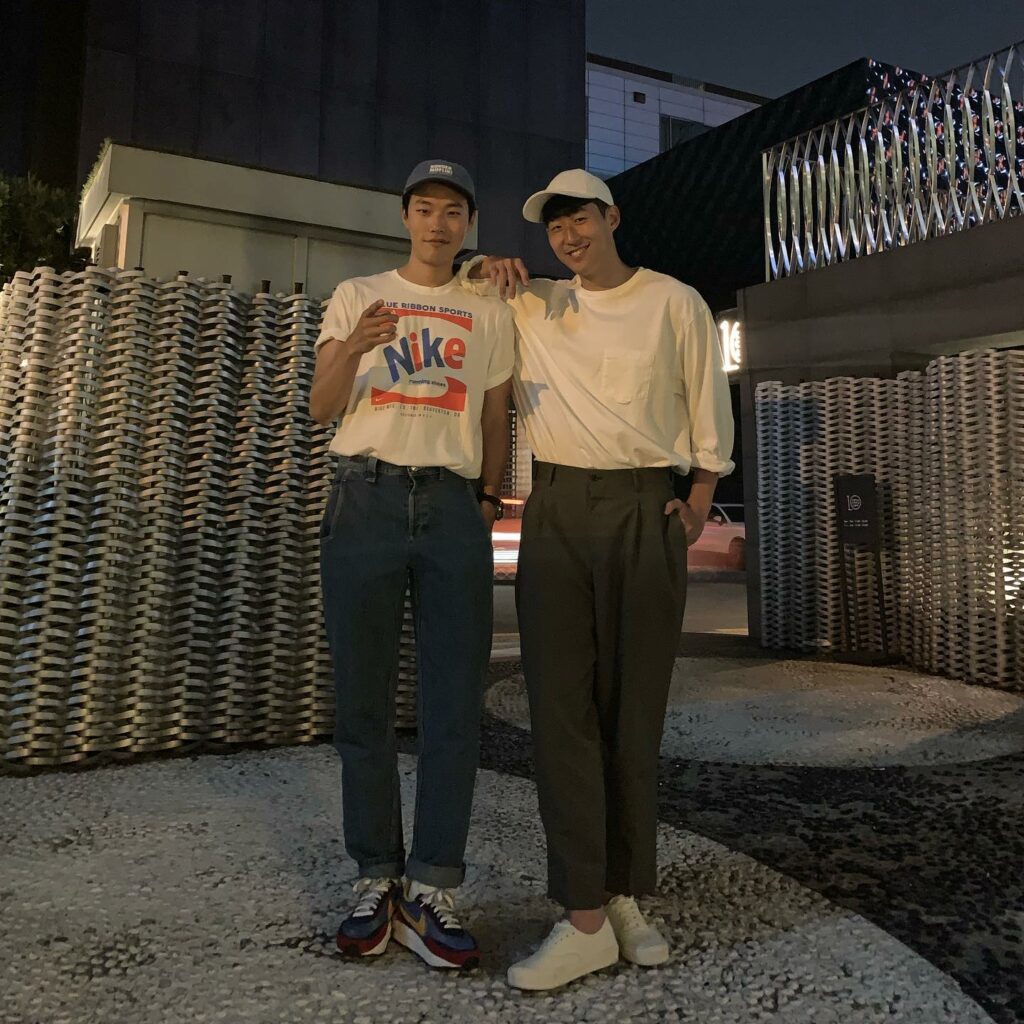 Image credit: @ryusdb
Ryu Jun Yeol, the actor who made waves with the drama Reply 1988, is one of Son Heung Min's closest friends. Head over to their respective Instagram accounts and you'll see pictures of them together.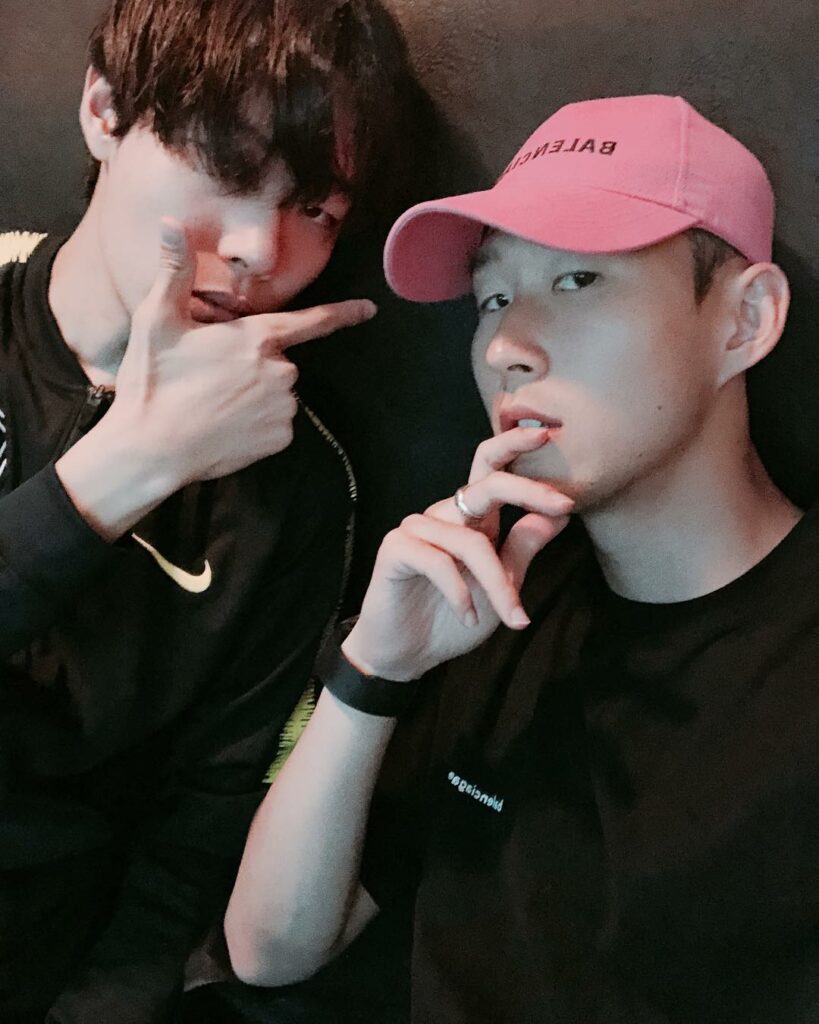 Image credit: @hm_son7
The actor revealed that their 1st encounter was an unexpected and hilarious one. He met the football player during a Tottenham match and blurted out something in English instead of Korean as he was flabbergasted to see Son in real life.
---
Son Heung Min facts that'll make you want to shoot your shot
---
24th November 2022 marks South Korea's first match in World Cup Qatar against Uruguay. While we're relieved to know that Son Heung Min will be participating in the tournament, we also hope that he doesn't sustain any injuries. Good luck to the South Korean team!
Also check out:
---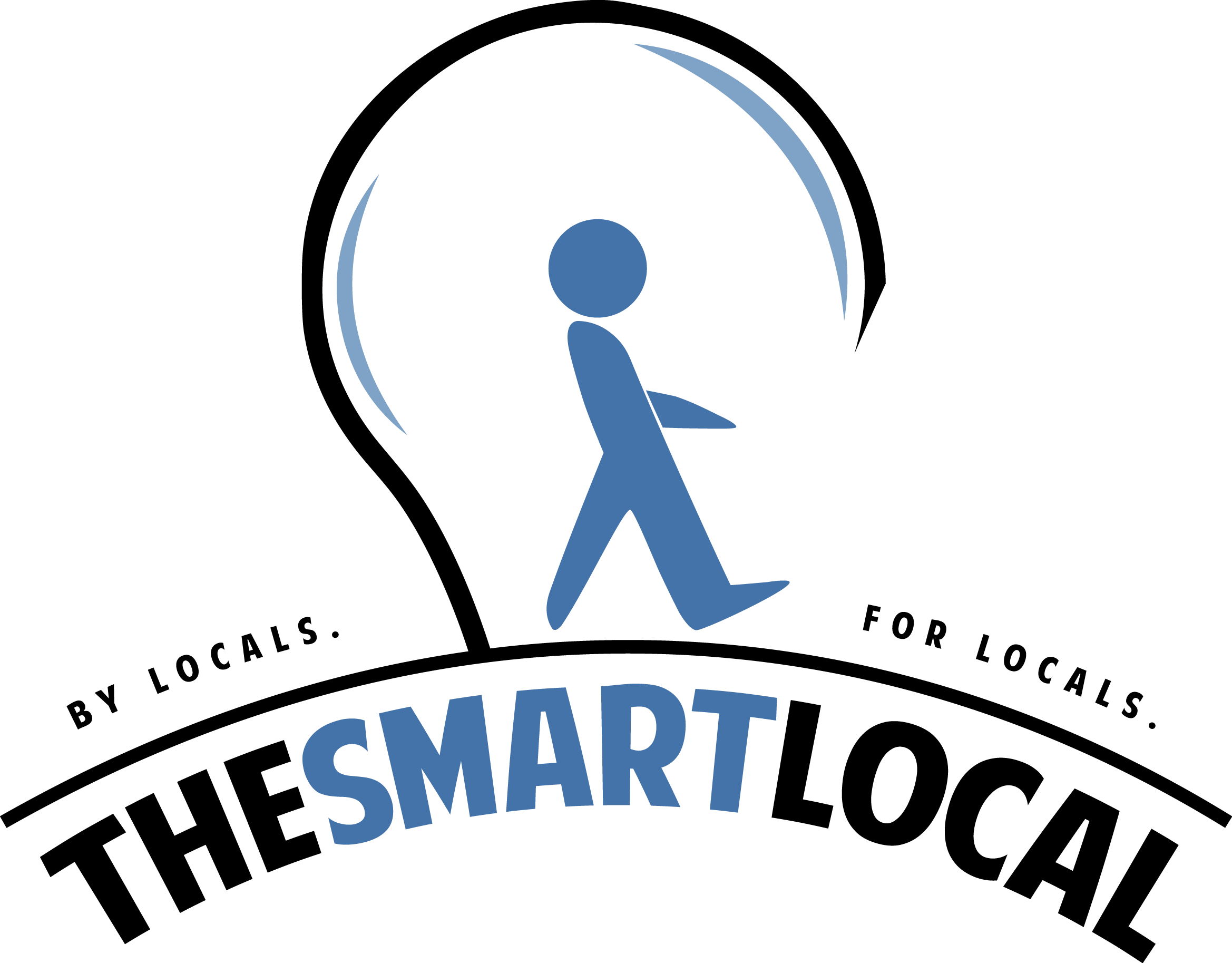 Drop us your email so you won't miss the latest news.