South Korean athletes at the Tokyo Olympics
---
The Tokyo Olympics has now come to a close, leaving behind historical moments made by athletes earning gold medals and beating their personal best in various sporting events. This includes young and dedicated Korean athletes, who fought hard and broke records during their Olympic outing. Here are 12 rising Korean athletes who competed at the Tokyo Olympics to watch. 
---
1. Hwang Sun-woo – Swimming
---

Image credit: FINA
Hwang Sun-woo has been making waves at national and international swimming competitions. At 17 years old, he became the fastest junior swimmer in the world, beating former US swimming legend Michael Phelps' record set at the same age for the title. 
While qualifying for the Tokyo Olympics a year later, he broke a 200-meter record set by Park Tae-hwan – a four-time Olympic swimming medalist. 
Securing a spot at the Olympics didn't stop the young swimmer from achieving new feats in his swimming career. During his Olympics debut, Hwang ranked fifth in the men's 100m freestyle finals, becoming the first Korean to reach the finals. During the semifinals, he also set a new Asian record by finishing third with a time of 47.56.

Image credit: @hwang.sunwoo
The rising Korean swimmer was chosen to be the flag bearer for South Korea during the Tokyo Olympics opening ceremony, alongside well-known volleyball player Kim Yeon-koung. He made another historic mark as the first swimmer in the country who had the honour of leading Team Korea. 
---
2. An San – Archery
---

Image credit: @ssaaaann__22
A hat trick of gold medals is hard to come by. But An San managed the feat by winning three Olympic gold medals in the women's team, mixed team and individual archery events during her Olympics debut. She also beat a 25-year-old Olympic record by seven points after scoring 680 out of 720 possible points during the qualifying rounds. 
Before her Olympic wins were splashed across national and international headlines, the 20-year-old athlete was already proving to be one worth watching. She scored another medal hat trick during her international tournament debut at the 2019 Archery World Cup Berlin – winning gold in the women's individual recurve event, and bronze with the women's team and mixed team. 

Image credit: @koreaarchery_official
However, following An San's recent achievements at the Olympics, she had to deal with criticism over her short hairstyle that's been picked up on by global media. Nonetheless, netizens at home have been sharing photos of their short-dos in support of her, including Korean actress Koo Hye Sun, popularly known as the lead actress in Boys Over Flowers.
The rookie archer nonetheless remains as yet another athlete to watch in Korea's line-up of impressive female archers. But that wouldn't be the case if it wasn't for her passion for the sport displayed at a young age. She once pushed her parents to talk her primary school into letting her join an archery club even though it didn't have a girls team. 
---
3. Lee Kang-in – Football
---

Image credit: @thekfa
Lee Kang-in began his football career playing for local football clubs Incheon United FC and Flyings FC. He later packed his bags and moved to Spain at 10 years old with his family after he was scouted by professional Spanish football club Valencia to join their academy there. Not long after, he debuted in the first team in 2018.
Off to a promising start as a budding footballer, he was called up to the Korea national team, competing at the Tokyo Olympics at 20 years old as the youngest national athlete on the football squad.

Image credit: @kanginleeoficial
Besides his national team debut in 2019, he was listed in Forbes' 30-under-30 Asia 2019 list. He received the Golden Ball award that same year, which recognised him as the best player of the 2019 FIFA Under 20 World Cup tournament. Previous winners of the same award are football legends, Diego Maradona and Lionel Messi.
---
4. Shin Yu-bin – Table Tennis
---

Image credit: @shin_yubin_
At 17 years old, Shin Yu-bin made her Olympics debut, becoming the youngest Korean table tennis player to compete in the Olympics for Team Korea. Previously, she was the youngest athlete to join the national team at 14 years old. These milestones aren't all too surprising, as she's often hailed a table tennis prodigy following an appearance on now-defunct Korean reality show Infinite Challenge in 2014, where she showed off her skills though much younger than her opponents.

Image credit: @olympic
In spite of her young age, she's no newcomer to the sport. Her skills and love for table tennis goes all the way back to when she was just three years old. But it was only when she turned five that she started playing seriously under the tutelage of her father, a former table tennis player.
She officially made her international debut at the 2014 Korea Open Under 21 Event at the age of ten. She's been garnering attention ever since, with her win at the Mixed Doubles at the 2019 Czech Open securing her yet another milestone – the youngest table tennis player to win an ITTF World Tour mixed doubles title. 
Further securing her spot as a rising Korean athlete, Shin previously won two silver medals at the 2017 and 2019 Asian Junior and Cadet Championships. Despite bowing out early in the Tokyo Olympics, she earned a stunning win against former world champion, Ni Xia Lian of Luxembourg – an experienced player 46 years her senior.
---
5. Woo Sang-hyeok – Athletics
---

Image credit: @woo_238
Woo Sang-Hyeok, a two-time Olympian, placed fourth in the men's high jump finals at the Tokyo Olympics. This is the furthest a Korean athlete has ever reached in the Olympic track-and-field event, with South Korea having two medals under their belt in the athletics category comprising several events. 
More notably, the 25-year-old athlete set a new national high jump record at the finals after swooping over a 2.35m bar – beating a 24-year-old high jump record set by former Olympian high jumper, Lee Jin-taek. 
Previously, the high jumper placed 22nd in the qualifiers at the Rio Olympics. He later won gold at the 2017 Asian Championships, where he recorded a now-surpassed personal best of 2.30m.
---
6. Yeo Seo-jeong – Gymnastics
---

Image credit: @yeo_seojeong
Following closely in her parents' footsteps is Yeo Seo-jeong. The 19-year-old artistic gymnast won the bronze medal at the Tokyo Olympics – 25 years after her father, Yeo Hong-chul, a former artistic gymnast, bagged a silver medal in the men's vault event at the 1996 Summer Olympics.
She was the gold medalist at the 2018 Asian Games, 2019 Melbourne World Cup and 2019 Korea Cup for women's vault – trailing after her mother Kim Yoon-gi, also a former gymnast, won bronze at the 1994 Asian Games. 
Nonetheless, the young gymnast is determined to set her own path ahead of her. Yeo shared with Yonhap that she hopes to beat her father and become an Olympic gold medalist. 

Image credit: @yeo_seojeong
Her spectacular performance in the women's artistic gymnastics at the Tokyo Olympics marks yet another accomplishment for the country. Yeo is the first Korean woman gymnastics medalist at the Olympic Games.
---
7. Seo Chae-hyun – Sport Climbing
---

Image credit: @chaehyun.s
Sport climbing is one of five new sporting events introduced at the Tokyo Olympics. Stepping forth for South Korea in the new sporting event is Seo Chae-hyun, who finished in eighth place in the women's sport climbing finals at the Tokyo Olympics.
Her start in sports climbing comes as her father operates a rock climbing facility. She started competing in the first grade of elementary school, and aims to be an Olympic gold medalist. While she's not yet done so yet, the 17-year-old is definitely one to watch, winning gold at multiple international tournaments prior to her Olympics debut. She won gold in the lead and bouldering events at the 2019 Asian Championships, and another gold medal in lead at the 2019 World Cup.
---
8. Kim Je-deok – Archery
---

Image credit: @olympic
Another archer who won big at the Tokyo Olympics is Kim Je-deok. He bagged two gold medals from competing in the mixed team and men's team events at his first ever Olympics.
He was also the youngest member on the men's archery team at 17 years old, and the second Korean male archer to score two gold medals at the Olympics, following Ku Bon-chan, a two-time Olympic medallist. 
Along with his stunning Olympic wins, the rookie archer and high school student caught attention at the prestigious sporting event with his passionate shouts to spur on his teammates. He also gained respect from supporters after his coach Hwang Hyo Jin took to a CBS radio show to share how he had to look after his ill father while training at a young age.
---
9. Lee Da-bin – Taekwondo
---

Image credit: @lee.da._.bin
Taekwondo has always been an area where Korean athletes shine. Pulling off yet another feat for the country, where the sport originates from, is first-time Olympian Lee Da-bin. She won the silver medal in the women's 67kg taekwondo event at the Tokyo Olympics.
Prior to her debut at the Olympics, Lee picked up the sport in middle school with an aim to win a gold medal after qualifying for the recent Olympics – which she managed to compete in. She showed her skills by becoming the Grand Prix Taekwondo champion in 2018 and 2019 in the women's 67kg event. The 24-year-old taekwondo practitioner was also the gold medallist at the 2019 World Taekwondo Championships. 
---
10. Im Ae-ji – Boxer
---

Image credit: @lee._sang
Women's boxing was only introduced as an official sport at the 2010 Olympics. So while South Korea has produced notable boxers, who contributed 20 medals in the men's boxing event, there's yet to be a female boxing contender. Hoping to change all this is Im Ae-Ji, the first female Korean boxer to qualify, and later compete, at the Tokyo Olympics. 
The 22-year-old athlete made her international tournament start by becoming the first female Korean boxer to win gold at the 2017 AIBA Youth Women's World Boxing Championship, despite sustaining a shin injury during the event. To secure her spot at the Olympics, she won bronze at the Asia Oceania Olympic boxing qualifying tournament. 
Like many before her, Im's start in boxing before the tough competitions kicked in began in middle school. She picked the sport up without any intention to become a professional boxer. In the end, she decided to pursue it seriously after she realised she didn't want to quit the hobby.
---
11. An Se-young – Badminton
---

Image credit: @a_sy_2225
An Se-young is considered a badminton prodigy, having competed in numerous international tournaments, and earning multiple medals, at just 19 years old. Her start in the national team began at a young age too – while she was in middle school at 15 years old – but she's been playing the sport since 8 years old as a hobby. 
In 2019, she was even crowned "Most Promising Player of the Year" by the Badminton World Federation (BWF).
The young badminton player is currently ranked eighth in the women's singles world ranking, according to BWF. One of her biggest wins that propelled her to the top was at the 2019 French Open, where she beat Carolina Marin, ranked number three on the list. At the 2019 Korea Masters, she also toppled Sung Ji–hyun, fellow Korean badminton player, for the world tour title.
An did not manage to make it to the podium at the Tokyo Olympics while competing as a national player, but she did rank fifth in the women's singles – which is an applaudable feat for the first-time Olympian. 
---
12. Shin Jae-hwan – Gymnastics
---

Image credit: @olympic
Shin Jae-hwan, a 23-year-old Korean artistic gymnast, debuted at the Tokyo Olympics and left as a champion after a spectacular performance in the men's vault gymnastic event. His win marks the second time a Korean gymnast has won the gold medal, following after Yang Hak-seon in 2012 who delivered South Korea's first ever Olympic gold medal in gymnastics. 
His win also marks a comeback in the gymnastics event after South Korea left the Rio 2016 Olympics with an impressive 21 medals but none for gymnastics. 
Shin had previously competed in the 2019 Zhaoqing World Cup, where he made his senior international debut and won the silver medal in the men's vault. A year later, he was crowned champion at the 2020 FIG World Cup in men's vault in Baku and Melbourne.
---
Korean athletes at the Tokyo Olympics to know and watch
---
The Olympics is where national athletes come out to showcase their skills and represent their country to the eyes of millions. These 12 rising Korean athletes have managed to do all that, while breaking records, beating personal bests and proving that they have much more to show at future tournaments – which is why we'll want to keep our eyes out for them at future Olympics.
Read more here:
---
Cover image adapted from: @koreaarchery_official, @wtt and @kanginleeoficial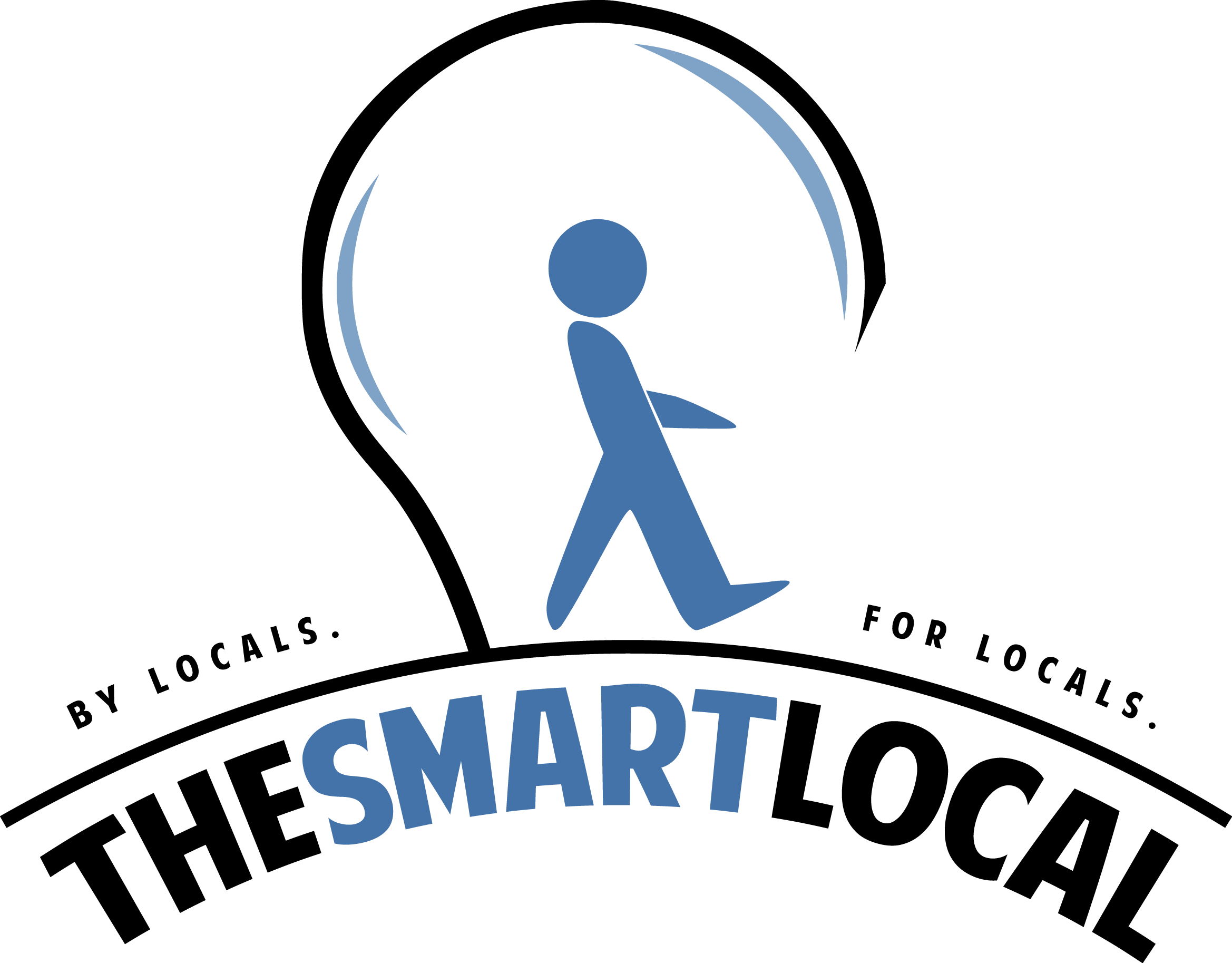 Drop us your email so you won't miss the latest news.