Korean webtoons that are completed 
---
These days, more and more Korean webtoons are being adapted into K-dramas. Case in point – the wildly successful Yumi's Cells and True Beauty were originally webtoons, which you can read for free and in English on Naver's WEBTOON. The phenomenon isn't surprising as webtoons are rich with creativity and original plots. So, if you're tired of binge-watching K-dramas, give Korean webtoons a try.

Ahead, we've compiled 12 Korean webtoons that have been completed so that you don't have to wait impatiently for the next chapter to drop.
---
– Romance –
---
1. A Good Day to be a Dog
---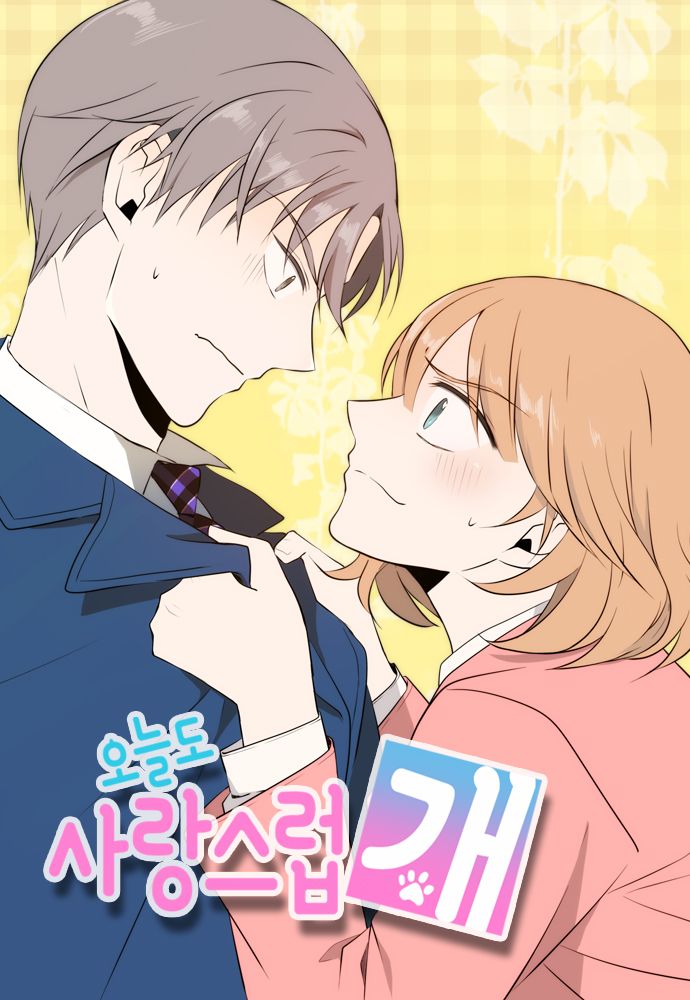 Image credit: WEBTOON
A terrible family curse runs in Hana's family – after kissing someone else for the first time, they will turn into a dog every night, from 12am till dawn. What's worse is that the only way to break the curse is to kiss the same person again while in their dog form. 
Hana made it her life mission to not lose her first kiss as she's fearful after witnessing how her family members have suffered from discrimination due to the curse. However, her plans go down the drain when she accidentally kisses a fellow teacher, Seo On, while drunk. 
This instantly becomes Hana's biggest headache – she's now cursed to become a dog every night, Seo On is incredibly cold towards her, and he's also deathly afraid of dogs.
As Hana attempts to break her curse, she inevitably has to try to get closer to Seo On. Along the way, she discovers his reason for keeping his distance and the truth behind her family's secrets. 
Read A Good Day to be a Dog on WEBTOON.
---
2. To Love Your Enemy
---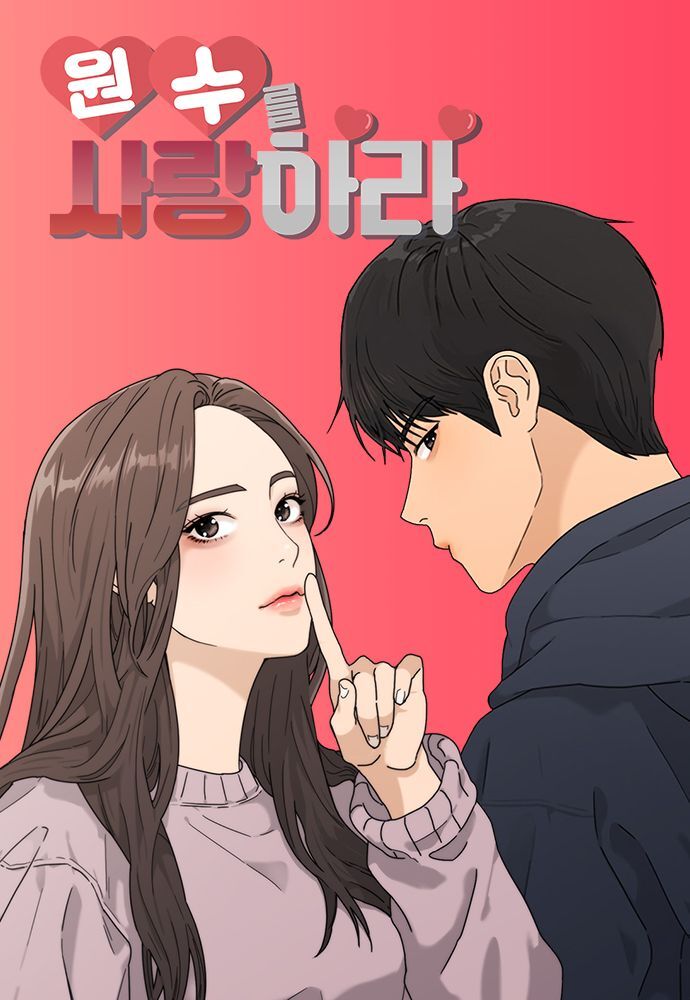 Image credit: WEBTOON
Yeon Hee was working for a pyramid scheme before she decides to clean up her life and attend college as a 24-year-old. Her past catches up with her when she meets Yi Kyung, the son of a chaebol family who fell victim to Yeon-Hee's company's scam. 
True to the title, the two start off on bad terms as Yi Kyung finds out about Yeon Hee's messy history and treats her unkindly. However as the story progresses, the pair is put into situations where they have no choice but to get along, and thus feelings develop and drama escalates. 
Read To Love Your Enemy on WEBTOON.
---
3. Oh! Holy 
---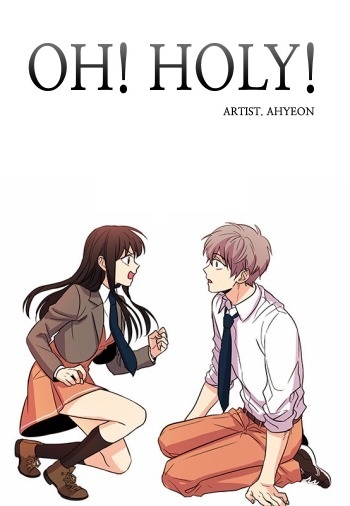 Image credit: WEBTOON
For 10 years, Jamie Oh has been an outcast – the only friends he has are ghosts. But when he enters high school, the most popular girl, Holy Joo, suddenly takes an interest in him. 
They discover that they were childhood best friends before Jamie moved away from their hometown. Back then, they had made big promises such as traveling the world together. The introverted Jamie and outgoing Holy begin their rom-com journey, but Jamie's ability to see spirits throws a wrench into their developing romance. 
Oh! Holy is a webtoon that offers both an interesting supernatural element and a light-hearted romantic story surrounding high school life. 
---
– Horror –
---
4. Chiller 
---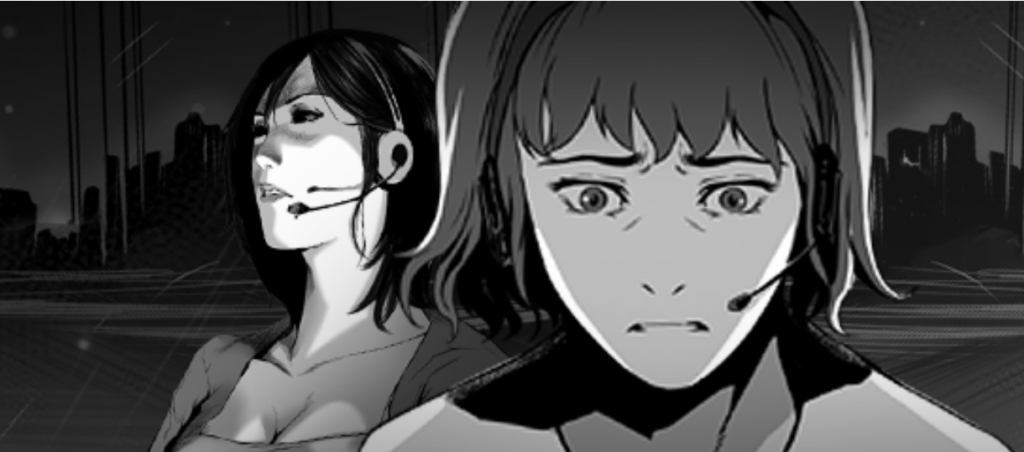 Image adapted from: WEBTOON
Chiller is an anthology of scary short stories drawn and written by different webtoon artists. 
Some notable names include DEY, who created the webtoon Dead Days, and Oh Seong Dae, the great mind behind Tales of the Unusual. This webtoon series is interactive and immersive, with animation, sound effects, music, and even vibrations used to help create an even more unsettling experience for readers. 
Each artist offers a unique drawing style and method of storytelling, keeping readers on edge episode after episode. 
---
5. Ghost Teller 
---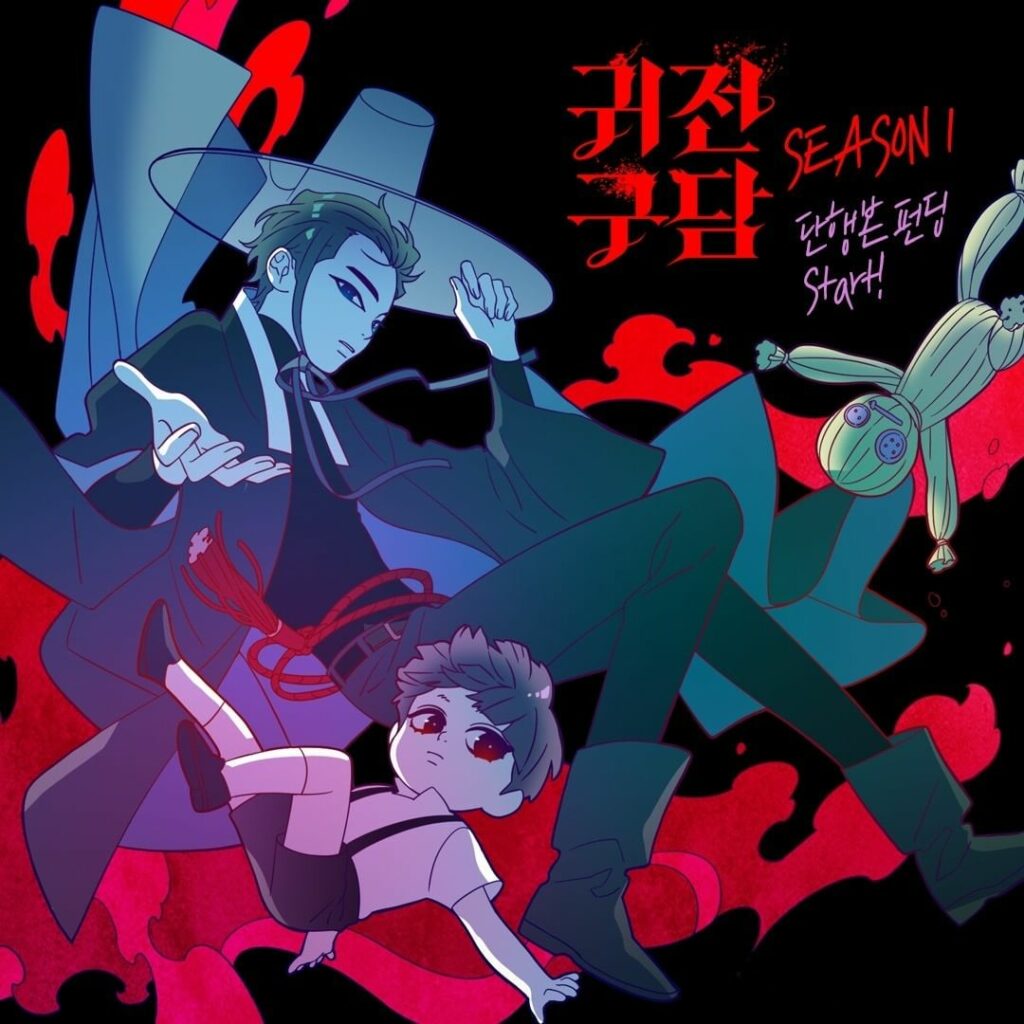 Image credit: @__ghostagram__
Everyone knows about ghost stories, but what about stories told by ghosts?
In Ghost Teller, a group of ghosts gather and share tales about humanity. 
From greed to envy to wrath, each ghost's narration depicts the many flaws humans possess, so don't be too taken aback when you realise that their stories hit a little too close to home. 
While the webtoon deals with more psychological themes instead of horror, the unexpected and terrifying plot twists, as well as the horrifying lengths humans will go to to satisfy their desires, will catch you off-gaurd. 
Ghost Teller is completed with 2 seasons, and there are 13 stories in total. 
---
6. Shriek 
---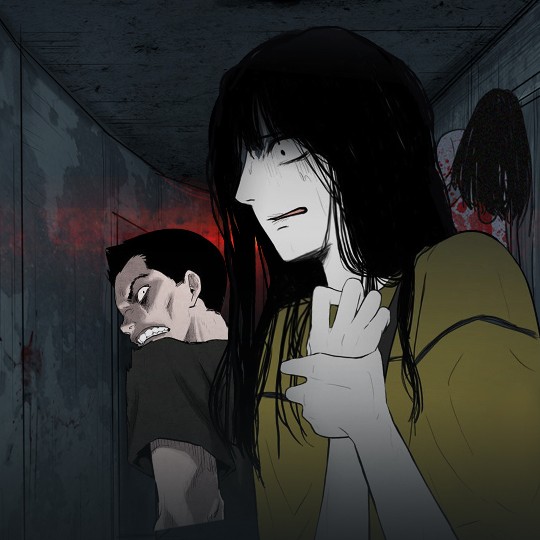 Image credit: WEBTOON
Similar to Chiller, Shriek is a collection of short horror comics created by different webtoon artists. This series is also immersive, and readers can expect jumpscares and chilling background music while scrolling through each episode. 
The most-liked episode is the first chapter, A Ghostly Job, by DEY. 
The story begins with a supposedly possessed character, Min Gyeong. She used to work in a haunted house in an amusement park, and the story involves a shaman who attempts to help Min Gyeong retrieve her soul. 
---
– Slice-of-life –
---
7. Spirit Fingers 
---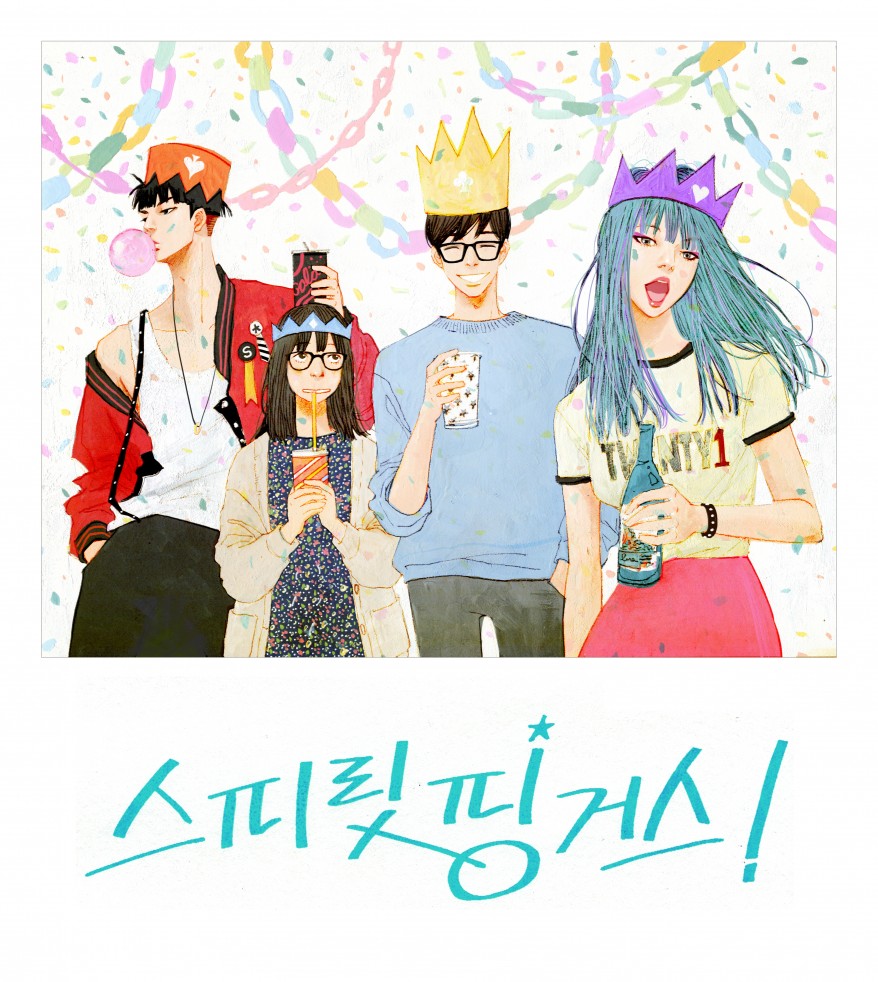 Image credit: WEBTOON
Avid webtoons may find the art style of Spirit Fingers art familiar, and that's because the artist also created Our Beloved Summer, which was adapted into a K-drama with the same title. 
This coming-of-age webtoon tells the story of Amy Song, who lacks self-confidence and is the epitome of an awkward teen. In an attempt to find her own identity, she joins an art club called "Spirit Fingers". There, she meets the other quirky members and forms meaningful relationships with them. 
If you're a reader who values well-written characters and an engaging plot, Spirit Fingers may be the perfect webtoon for you. 
Read Spirit Fingers on WEBTOON.
---
8. Odd Girl Out
---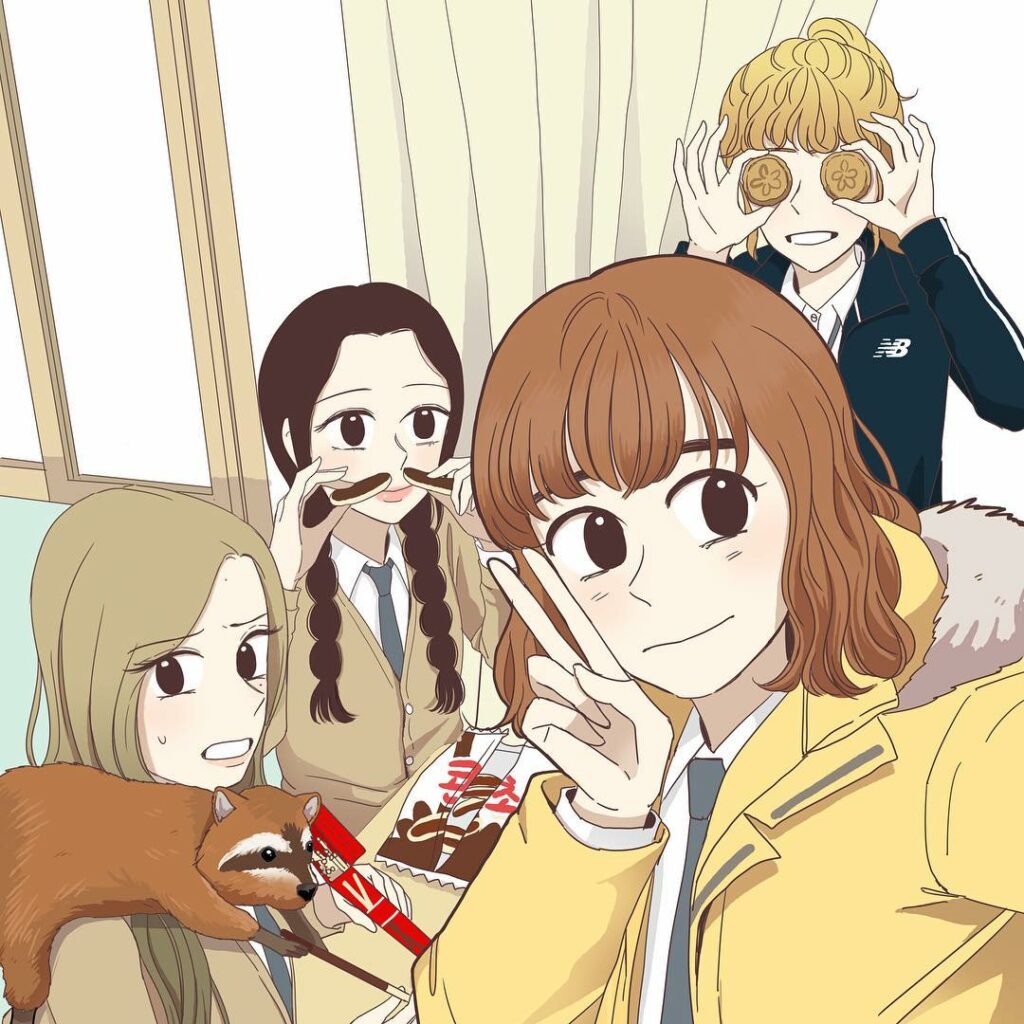 Image credit: @morangji3
While Odd Girl Out is technically still an ongoing webtoon, we've included it in our list as the first season of the comic is completed and has a conclusion. On top of that, there are over 300 episodes ready for readers to binge-read. 
After a successful makeover, Nari is excited for her first day in high school. She wants to make new friends and have the best, yet most ordinary, campus life possible. Her hopes are shattered right before her eyes when she unexpectedly makes friends with the prettiest girls in the school and is forced into the limelight by association. 
From confronting class bullies to dealing with stalking boyfriends, the comic follows Nari as she navigates through her high school life with her new-found friends. 
The story is so interesting that it has been adapted into a web series titled The World of My 17, which now has 2 seasons. Season 1 stars Oh My Girl's Arin as Nari, while Season 2 has soloist and former IZ*ONE Yena playing the main character.
---
9. About Death
---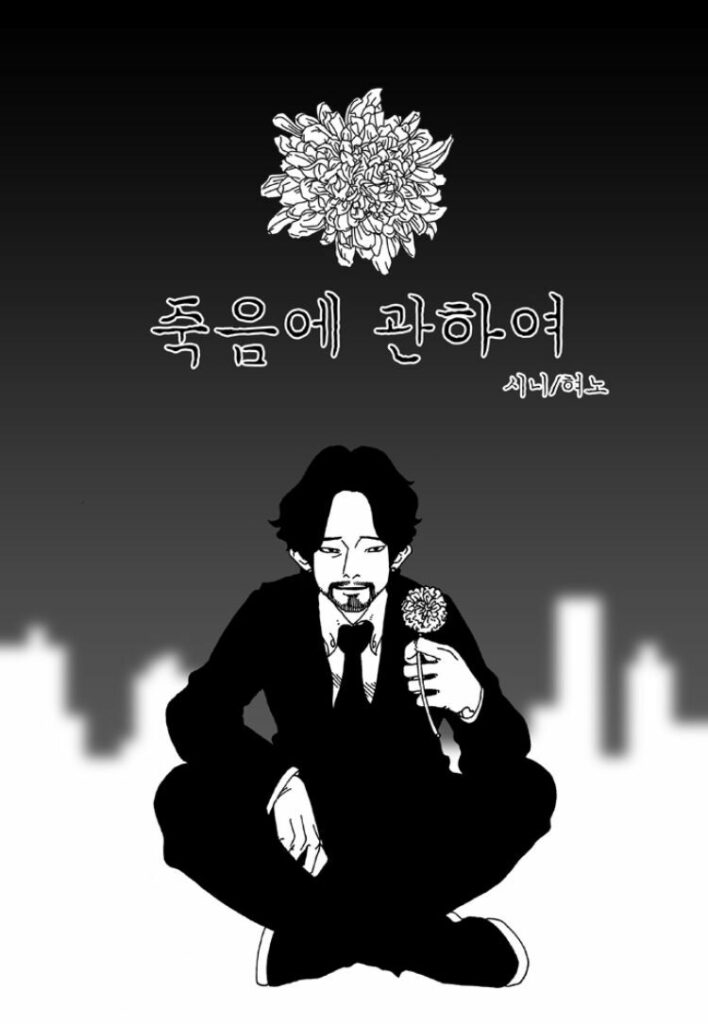 Image credit: WEBTOON
Have you ever wondered what happens at the border between life and death? About Death sets out to tackle the age-old question. 
A god-like narrator guides each character through the connection between death and the afterlife. During the process, these characters share their life stories and how they died. Even though most chapters are drawn in black and white, the artist manages to vividly bring the events to life and immerse readers in the narration. 
Spoiler alert: get ready for a lot of tears and a great deal of thought-provoking stories. 
---
– Comedy –
---
10. The Sound of Your Heart 
---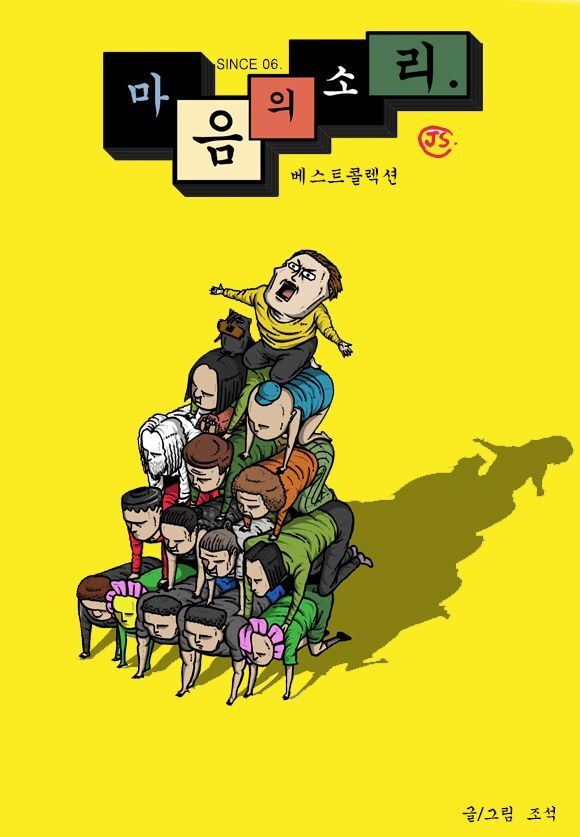 Image credit: WEBTOON
The Sound of Your Heart is one of South Korea's most popular webtoons. During its 14-year run, the webtoon managed to accumulate almost 7 billion views and 15 billion comments, with a total of over 500 episodes. 
The webtoon follows the daily life of cartoonist Cho Seok and all the ridiculous yet comical events that occur to him. The twist? The webtoon is inspired by the artist, who is also named Cho Seok. Most of his characters are based on real people in his life, including his wife Choi Ae-Bong and brother Cho Joon. 
Be prepared to laugh so hard your belly hurts as the jokes in the webtoon are hilarious even across languages. 
The Sound of Your Heart was first adapted into a web drama in 2016, with comedian-actor Lee Kwang Soo playing Cho Seok, and Hospital Playlist cast member Kim Dae Myung playing Cho Joon. You can catch an interview with the cast here:
Video credit: KBS WORLD TV
Read The Sound of Your Heart on WEBTOON.
---
– Fantasy –
---
11. Devil Number 4
---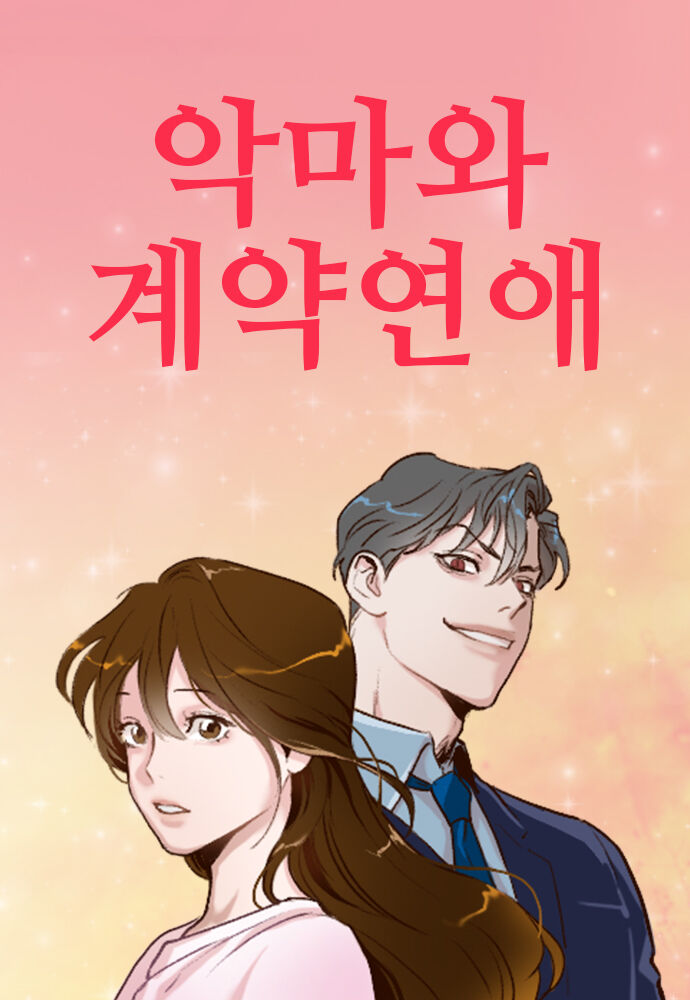 Image credit: WEBTOON
Yoon Han Na has not led a lucky life. Her relationship with her parents is non-existent, and so is the balance in her bank account. A penniless college student, Han Na is the perfect person for a devil to strike a tempting deal with. 
Enter Number 4, a top corporate devil who is seeking to make a contract with Han Na to acquire her soul. But Han Na proves to be a difficult client, and Number 4 is having trouble making an arrangement with her. 
In his attempt to complete their pact, feelings and drama are added into the equation, and the plotline thickens. 
Fans of the K-drama Goblin may find some familiarity in this webtoon as the plot revolves the idea of reincarnation and supernatural deities. 
Read Devil Number 4 on WEBTOON.
---
12. Nano List 
---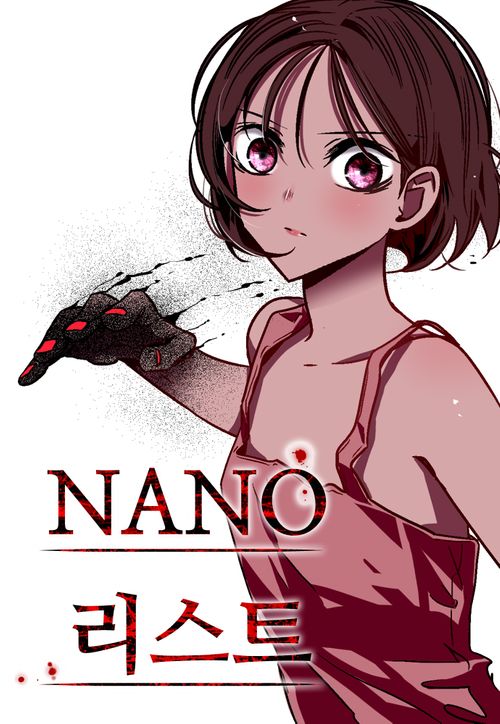 Image credit: Namu Wiki
In an alternate world, androids live normally among humans. Before her death, Ahn Mi Lo's sister gifted him a housemaid android, San, and a promise to give him a present on his birthday when he becomes a high school freshman.  
Fast forward to Mi Lo's birthday, when more and more androids in their neighbourhood are getting murdered. As the clock strikes midnight, an android adorned with a ribbon arrives on Mi Lo and San's front door, and claims to be the birthday present from Mi Lo's deceased sister. 
The only problem is that this android, Na No, claims to be a bodyguard android with deadly strength, and might even be the culprit behind the recent murder cases. 
---
Korean webtoons perfect for lazy afternoons
---
Comics and webtoons are reliable sources entertainment, and with the advancement of technology, reading them online has become effortless. If K-dramas are getting dull for you, try subscribing to a webtoon and get an instant mood-booster with their unique plots and engaging visuals. 
Also check out:
---
Cover image adapted from: @morangji3, WEBTOON, WEBTOON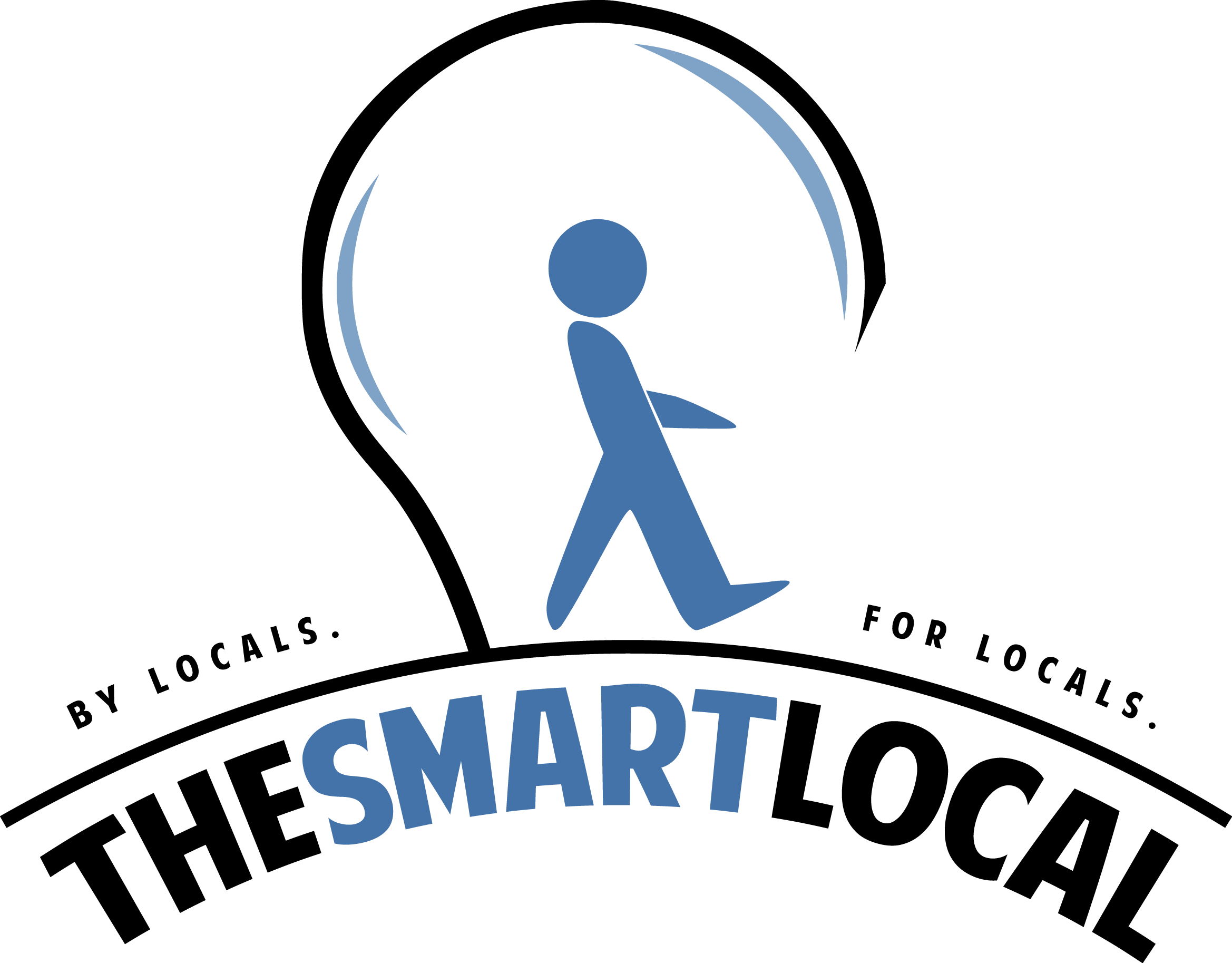 Drop us your email so you won't miss the latest news.