Romantic Korean webtoons
---
Did you know that Koreans are not only big on dramas and movies, but also webtoons? In fact, several popular series of late, such as All Of Us Are Dead and Sweet Home, were adapted from webtoons! If you're new to the world of internet love stories, perhaps our list of romantic Korean webtoons would be a good starting point.
---
1. True Beauty
---

Image adapted from: tvN and tvN
Main Characters:
Lim Ju-kyung

Lee Su-ho

Han Seo-jun
Grappling with themes such as self-esteem, dreams, and love, True Beauty follows Lim Ju-kyung, who struggles with her barefaced appearance. 
When Ju-kyung was young, she was bullied for her physical appearance. Since then, she started to play with makeup in the hopes of making herself look better.
Perhaps this is a blessing in disguise – Ju-kyung becomes so good at it that she lands herself a part-time job in the makeup industry.
In the midst of chasing her dream, Ju-kyung is torn between two of the most popular boys at her school: Lee Su-ho and Han Seo-jun.
Su-ho is almost too good to be true. He's affluent and good-looking, but keeps a low profile in school.
Seo-jun is a bad boy on the outside, but goes uwu on the inside when he's around Ju-kyung.
Who will captivate Ju-kyung's heart? You can click here to find out.
Fun fact: True Beauty was made into a Korean drama in 2020! 
---
2. So I Married The Anti-fan
---

Image adapted from: Namu Wiki and Namu Wiki
Main Characters:
Hoo Joon

Lee Geun-young

Choi Jae-joon / JJ
Would you be daring enough to bring a person down when he's at the peak of success?
Lee Geun-young works as a reporter for a magazine, and she barely makes ends meet with her income.
Unlike the jaded Geun-young, Joon is living his best life. He becomes a successful actor with a wide fanbase, and everyone simply adores him.
However, his reputation is in peril after Geun-young encounters him at a nightclub.
She chances upon Joon rejecting a girl, and Geun-young's instinct is to snap as many photos as she can.
Upon finding out that Geun-young witnessed the incident, Joon threatens to take her job away.
This drives Geun-young to ruin his career instead of backing down. Now, she's determined to see his life crumble into pieces before her eyes.
You can read the webtoon here.
Fun fact: So I Married The Anti-fan was released as a Korean drama in 2021.
---
3. There Must Be Happy Endings 
---

Image credit: Namu Wiki
Main Characters:
There Must Be Happy Endings follows Yeonu and Kang Seon-jae, a married couple in a contract marriage.
The final day of their contract has arrived, and they are ready to bid each other goodbye. However, things don't go as planned when Seon-jae dies in an accident, and Yeonu witnesses his death.
When she's given a chance to go back in time, she does all she can to prevent her ex-husband's death.
Will they get their happy ending, as suggested by the title of the webtoon? Click here if you're interested to find out.
---
4. To Love Your Enemy 
---

Image credit: Namu Wiki
Main Characters:
Bae Yeon-hee 

Lee Yi-kyung 

Woo Ki-ho
Bae Yeon-hee has a dark past that few are privy to. She's more than eager to restart her life at the age of 24.
As she's about to matriculate at a university, she makes a resolution to hide the life she has lived thus far.
At first, her plan runs smoothly, and she seems to be getting better at deceiving people. However, her "new" life gets interrupted when she meets someone who knows about her hidden past.
Fearing that her lies would come to light, she becomes increasingly paranoid and anxious.
Check out To Love Your Enemy here.
---
5. Odd Girl Out 
---

Image adapted from: Namu Wiki and Namu Wiki
Main Characters:
Oh Na-ri

Seung-ha

Chan-yang
Odd Girl Out follows Oh Na-ri, who literally is the odd one out.
Na-ri is beyond excited to embark on her high school journey as she just had a makeover over the winter break.
She strides into the school compound with confidence, until she somehow forms a clique with three of the prettiest and most popular girls in school. Naturally, she feels self-conscious about herself in comparison to them.
But as Na-ri gets to know her friends better, she realises that they are the kind of friends who would stick together through thick and thin.
One day, she finds out the hidden past of one of her friends, and this potentially has the power to ruin their friendship.
You can read the webtoon here.
Fun fact: Odd Girl Out was made into a Korean web drama titled The World Of My 17.
---
6. Cheese In The Trap 
---

Image credit: Namu Wiki 
Main Characters:
Hong Seol

Yu Jung

Baek In-ho

Baek In-ha
Adapted into one of the most popular dramas of 2016, Cheese In The Trap revolves around Hong Seol and Yu Jung.
Seol is constantly juggling family matters, financial worries, and academic excellence. Jung, on the other hand, comes from a rich family and has nothing to worry about in life.
On the surface, Jung is an amiable guy who's easy to get along with. But Seol finds out that he has been hiding behind a mask as his true personality is completely different from his public persona. 
After taking a break from school, Seol returns and meets Jung again. To her surprise, he's nicer to her than he's ever been.
Does Jung have ill intentions, or is it safe for Seol to finally trust him? Read the webtoon to find out.
---
7. A Good Day To Be A Dog 
---

Image credit: Namu Wiki 
Main Characters:
Han Ha-na

Jin Se-on

Lee Bo-gum

Choi Yul
Imagine turning into a dog every time you kiss someone of the opposite sex. That's the premise of A Good Day To Be A Dog, which takes you on a strange yet romantic journey between Han Ha-na and Jin Se-on.
Ha-na has never kissed a guy in her life because of a family curse that turns her into a dog whenever her lips touch another's.
Despite being 28 years old, she has no dating experience. The only thing that keeps her going is teaching literature at a high school. 
Jin Se-on is a mathematics teacher who works with Ha-na. Here's an interesting fact about Se-on: he has cynophobia, which is an overwhelming fear of dogs.
What would happen to Se-on if he were to be the first guy that Ha-na kisses?
Click here to read the webtoon.
Fun fact: the drama adaptation is confirmed to commence filming at the end of 2022!
---
8. Act Like You Love Me!
---

Image credit: Namu Wiki 
Main Characters:
If you could have control over someone's life, would you be willing to shoulder the responsibility?
Lee Ji-eon works hard day and night, but she still struggles to make ends meet. However, her fate changes when she ends up working for the well-known actor Nam Do-yoon.
Working alongside a top star is no cakewalk, yet Ji-eon finds a way to relieve her stress. When she chances upon a doll, she vents her frustration and shares her feelings with it.
Little does she know that the doll possesses the ability to control Do-yoon in every possible way. 
Will Ji-eon continue being the alpha, or will she lose control over Do-yoon?
You can give the webtoon a shot here.
---
9. Orange Marmalade 
---

Image credit: Namu Wiki 
Main Characters:
If there were to be a Korean webtoon adaptation of Twilight, it would look something like Orange Marmalade. 
Baek Ma-ri is a vampire who keeps her identity hidden at all times. Although society has become more tolerant of vampires, there are still some who aren't accepting of their presence.
Ma-ri is always on her toes for fear of inadvertently hurting someone. But when she catches feelings for an ordinary human being called Jung Jae-min, she can no longer keep up her public facade.
Unfortunately for Ma-ri, Jae-min loathes vampires. Will Ma-ri stay true to her identity, or will she continue living a lie for him?
There's only one way to find out – read the webtoon here.
---
10. What's Wrong With Secretary Kim? 
---

Image adapted from: Namu Wiki and Namu Wiki 
Main Characters:
Adapted into the popular Korean drama of the same name, starring Park Seo-joon and Park Min-young, What's Wrong With Secretary Kim? follows the relationship between a chaebol and his secretary.
Lee Young-joon, the vice president of his family-run company, is hot-tempered and prickly.
His personality pushes Kim Mi-so, his secretary, to quit her job after working for him for nine years.
How will their relationship develop? Get a taste of the webtoon by reading the first three episodes for free here.
---
Romantic Korean webtoons that are as good as K-dramas 
---
You know the authors have done a splendid job of illustrating the characters and developing the plot when you begin to wonder what it feels like to date fictional characters. If you need a break from watching Korean dramas but still want to feel your heart flutter, we believe these romantic webtoons will serve you well!
Also check out:
---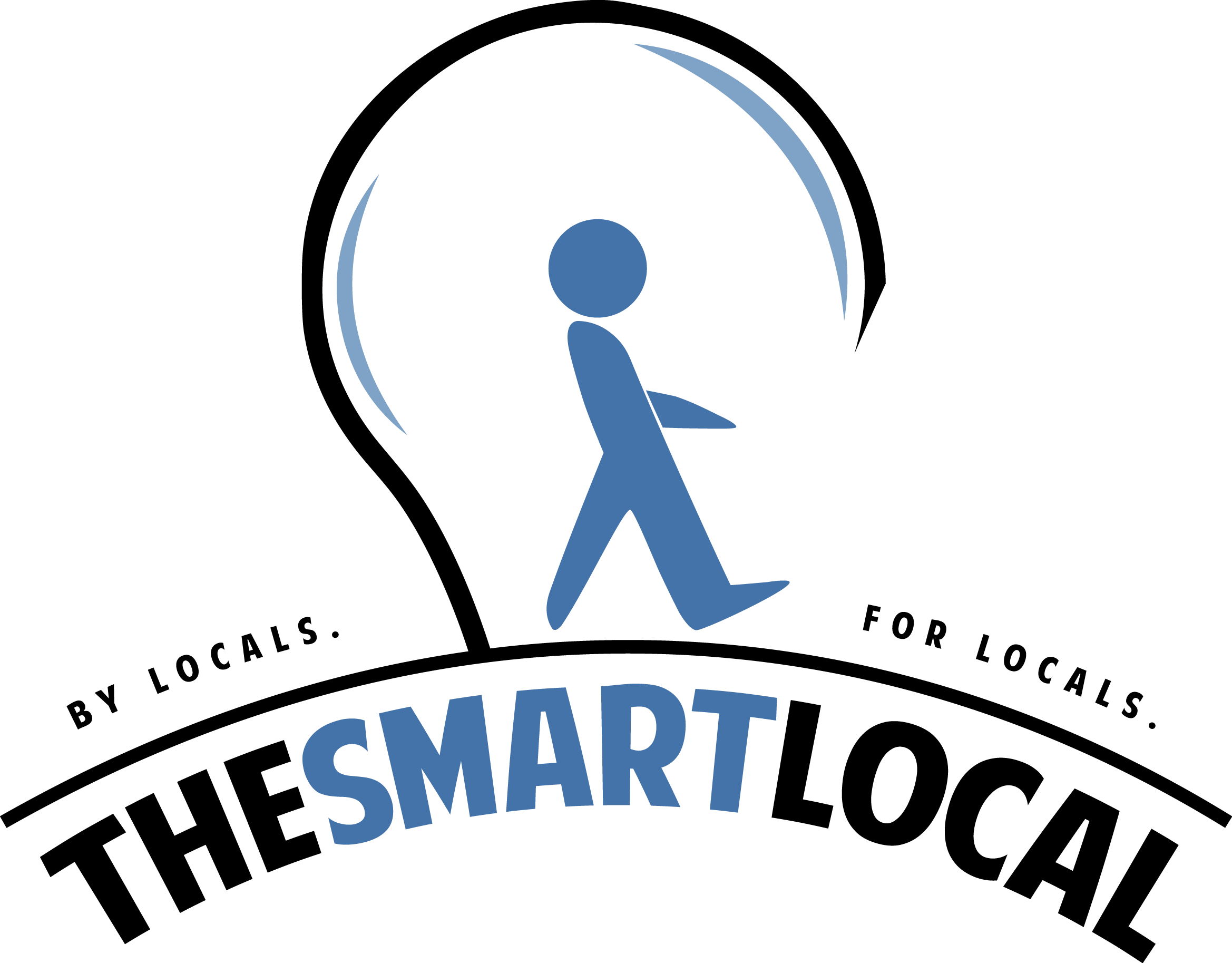 Drop us your email so you won't miss the latest news.