Korean medical dramas to binge-watch
---
No thanks to the pandemic, many of us have been stuck at home, bored out of our minds. To escape this boredom, some have taken to living vicariously through Korean drama characters. Besides thrillers, there's another K-drama genre that will get your heart pumping – Korean medical dramas.

Once you're done binge-watching your way through hit dramas such as Itaewon Class and Start-Up, consider giving these 10 Korean medical dramas on our list a go too. Who knows, you may learn an interesting medical fact or two.
---
1. Hospital Ship (2017)
---

Image credit: MBC
Main cast:
Ha Ji-won as Song Eun-jae

Kang Min-hyuk as Kwak Hyun

Lee Seo-won as Kim Jae-geol

Kim In-sik as Cha Joon-young
Hospital Ship depicts the story of a group of doctors who work onboard a hospital ship, sailing around Korean islands and providing medical care to these island dwellers. 
Song Eun-jae is a genius surgeon. An unfortunate event leads to her joining the ship instead of a prestigious hospital. Onboard the ship, she struggles with having compassion for the elderly island dwellers, many of whom are rather stubborn.
Kwak Hyun follows in his father's footsteps and becomes a doctor, specialising in internal medicine. His warm-heartedness balances out Eun-jae's callousness and allows him to connect with his patients and serve them better.
Eun-jae and Kwak Hyun are joined by Kim Jae-gol, who practices oriental medicine, and dentist Cha Joon-young. These 4 doctors, each specialising in different medical disciplines, work together to treat patients on the ship and the islands that they visit.
Available on: Netflix, Viu
---
2.  Good Doctor (2013)
---

Image credit: KBS
Main cast:
Joo Won as Park Si-on

Moon Chae-won as Cha Yoon-seo

Joo Sang-wook as Kim Do-han

Kim Min-seo as Yoo Chae-kyung
Good Doctor touches on the main lead, paediatric surgeon Park Si-on, who has autism and photographic memory. Because of his mental health condition, he has run-ins with his colleagues who perceive him as unreliable and inexperienced. He later falls in love with Cha Yoon-seo, who becomes his pillar of support as he works through the challenges he faces in the hospital.
This medical drama will bring you on an emotional roller-coaster ride and warm your heart with the main leads' character development as they work in their department to treat patients in the paediatric ward.
The drama has received awards from the Korean government and has been praised by international viewers, so much so that the US, Japan and Turkey have done remakes of it.
Available on: Netflix, Viu
---
3. Life (2018)
---

Image credit: JTBC
Main cast:
Lee Dong-wook as Ye Jin-woo

Cho Seung-woo as Koo Seung-hyo

Won Jin-ah as Lee No-eul

Lee Kyu-hyung as Ye Seon-woo

Yoo Jae-myung as Joo Kyung-moon

Moon So-ri as Oh Se-hwa
Life stars veteran actors such as Stranger's Cho Seung-woo and Goblin's Lee Dong-wook. The former plays a newly appointed president of Sangkook University Hospital and the latter, an ER doctor.
The drama opens with 2 pilot episodes, sharing the doctor's and president's perspectives following the death of the former president of the hospital. Koo Seung-hyo aims to turn the institution into a profit-generating business by covering up patients' deaths, contrary to the humanitarian doctor, Ye Jin-woo and his team of doctors who are out to save the lives of patients.
As the drama unfolds, viewers, like the characters, are caught up in workplace politics and face the choice of prioritising profits or the interest of patients. 
Available on: Netflix, Viu
---
4. Doctor John (2019)
---

Image credit: SBS
Main cast:
Ji Sung as Cha Yo-han / John Cha

Lee Se-young as Kang Shi-young

Lee Kyu-hyung as Son Seok-ki

Hwang Hee as Lee Yoo-joon
After an unfortunate incident at Hanse Hospital, ex-anesthesiology resident Kang Shi-young takes up a part-time job as a prison doctor. There, she meets inmate Cha Yo-han who was sent to jail for euthanising a hospitalised criminal. 
Their encounters at the prison convince Shi-young to return to her profession at the hospital instead of running away to Madagascar, as she had initially planned. After her return, she realises that Yo-han has been released from prison after serving his jail term, and will be heading the department she is in. 
Besides the budding romance between the two leads, this drama also explores the different schools of thought surrounding assisted suicide, mostly conveyed through thought-provoking conversations between patients and their loved ones.
Available on: Netflix, Viu
---
5. Doctor Stranger (2014)
---

Image credit: SBS
Main cast:
Lee Jong-suk as Park Hoon

Jin Se-yeon as Song Jae-hee / Han Seung-hee 

Park Hae-jin as Han Jae-joon 

Kang So-ra as Oh Soo-hyun
Doctor Stranger tells the story of North Korean defectors, a talented surgeon Park Hoon and his girlfriend, Song Jae-hee. In their attempt to escape to South Korea, only Hoon succeeds.
He starts his life anew, and meets Han Seung-hee, a fellow doctor who looks eerily similar to Jae-hee, after he accepted a job offer in a hospital. Later on, Hoon finds out that they are the same person, and things get complicated.
The drama also portrays the romantic relationship between surgeon Han Jae-joon and Oh Soo-hyun. Jae-joon struggles to love Soo-hyun wholeheartedly, because of her father's past mistakes against his dad. 
Available on: Netflix, Viu
---
6. Heart Surgeons (2018)
---

Image credit: SBS
Main cast:
Go Soo as Park Tae-soo

Um Ki-joon as Choi Suk-han

Seo Ji-hye as Yoon Soo-yeon
Heart Surgeons unfolds in the fictional Taesan University Hospital's thoracic surgery department. Choi Suk-han is given the opportunity to perform a heart transplant on a presidential candidate. In return, he will be able to earn fame for both himself and the institution. 
While transporting the donor's heart from another hospital, his colleague, Park Tae-soo, makes a detour and first delays the heart's delivery, then later gives it to a young girl, whom he feels is a more deserving recipient.   
The drama discusses hot button issues such as abuse of power and discrimination against less-privileged people, as the doctors try to save the lives of their patients regardless of their social position in life.
Available on: Viu
---
7. Doctor Prisoner (2019)
---

Image credit: KBS
Main cast:
Namkoong Min as Na Yi-je

Kim Byung-chul as Seon Min-sik

Choi Won-young as Lee Jae-joon

Kwon Nara as Han So-geum
Doctor Prisoner is a medical revenge drama that shares the story of a doctor who is made a scapegoat for malpractice he did not commit. 
Na Yi-je is a caring doctor in the Taekang Hospital's ER department who gets framed for his superiors' misconduct and gets sent to prison for it. He then becomes a prison doctor after serving out his term. 
He executes his plan to get back at Lee Jae-joon, whose feisty temper has caused the deaths of innocent lives, by teaming up with well-to-do convicts to get them out of prison by diagnosing them with uncommon diseases.
Each episode is filled with suspense, and the drama was so well-received that the show topped viewership charts when it was first aired.
Available on: Netflix, Viu 
---
8. Doctors (2016)
---

Image credit: SBS
Main cast:
Kim Rae-won as Hong Ji-hong

Park Shin-hye as Yoo Hye-jung

Yoon Gyun-sang as Jung Yoon-do

Lee Sung-kyung as Jin Seo-woo
This drama revolves around Yoo Hye-jung, a tough neurosurgeon who comes from a troubled background. Hye-jung met Hong Ji-hong, her homeroom teacher back in high school and he inspired her and helped her realise her potential to get to where she is today. Now, they work in the same hospital.
Hye-jung's colleagues' antics add comedic relief to the drama's heart-thumping operating room scenes. The character growth of Hye-jung's rival, Jin Seo-woo and other characters are touching too, as they heal from their past emotional trauma.
Doctors was received so well domestically in South Korea, its average viewership ratings per episode beat Goblin, another hugely popular Korean drama released in the same year.
Available on: Netflix, Viu
---
9. Hospital Playlist (2020)
---

Image credit: tvN
Main cast:
Cho Jung-suk as Lee Ik-jun

Jeon Mi-do as Chae Song-hwa

Yoo Yeon-seok as Ahn Jung-won

Jung Kyung-ho as Kim Jun-wan

Kim Dae-myung as Yang Seok-hyung
Hospital Playlist follows an ensemble cast of 5 doctors who have been friends for 20 years, and through a twist of fate, are working in the same hospital.
This drama shares deep insights into a doctor's life and shows viewers that being a medical practitioner is more than just donning a white coat and treating patients. There's a good balance of friendship, romance, comedy and workplace drama, but the scenarios are grounded too – great for those who are not into melodramatic plotlines.
Your ears will also be in for a treat, as Hospital Playlist's OST are remakes of classic Korean hits, with popular OST singers such as Kwon Jin-ah, Lee So-ra in the line-up. The 5 main leads, whose characters have a band in the show, also partake in singing the songs. The soundtracks did so well on Korean music charts, the top hits Aloha and I Knew Love are still in the Top 100 charts today.
The drama has been praised by actual doctors for its realism, and it's been so well received that a second season is currently in the making and will be scheduled to air later this year.
Available on: Netflix, Viu
---
10. Dr. Romantic 1 & 2 (2016, 2020)
---

Image credit: SBS 
Main cast:
Han Suk-kyu as Kim Sa-bu (Teacher Kim) / Bu Yong-joo
Season 1
Yoo Yeon-seok as Kang Dong-joo

Seo Hyun-jin as Yoon Seo-jung
Season 2
Ahn Hyo-seop as Seo Woo-jin

Lee Sung-kyung as Cha Eun-jae

Kim Joo-hun as Park Min-gook
Dr. Romantic tells the story of Bu Yong-joo, a doctor who changes his name to Kim Sa-bu after an unfortunate incident in the hospital he was working at. With his new identity, he starts work as a chief surgeon in a small hospital in the Gangwon Province.
In Season 1, Kang Dong-joo and Yoon Seo-jeong grow in character and skills under Sa-bu's guidance. After Season 1 ended, a special episode called Dr. Romantic: Appendix, The Beginning of Everything, was released, sharing the backstory of Sa-bu.
Season 2 follows Sa-bu's search to recruit a general surgeon for the hospital he's working at. His search takes him to a university hospital, where he finds Seo Woo-jin. Sa-bu feels that Woo-jin is a good fit for the position he is looking to fill and offers him the position. Sa-bu also takes in Cha Eun-jae after she got suspended for falling asleep in the operating theatre during surgery, in hopes of giving her another chance to learn from her mistakes and become a better doctor.
South Koreans loved both seasons, as evident from its Nielsen Korea viewership ratings that earned them top spots in the highest-rated weekday dramas of 2020 lists.
Available on: Netflix, Viu
---
Gripping Korean medical dramas
---
If you're a fan of intense heart-pumping scenes that don't involve fistfights, or you just want to pick up a new genre of K-dramas, these Korean medical dramas will be a good start. Watching these Korean medical dramas will have you pondering serious life and death questions, as well as help you to better understand the profession and empathise with those facing medical illnesses too.
Check out these articles for more K-Drama goodness:
---
Cover image adapted from: tvN, KBS2 and SBS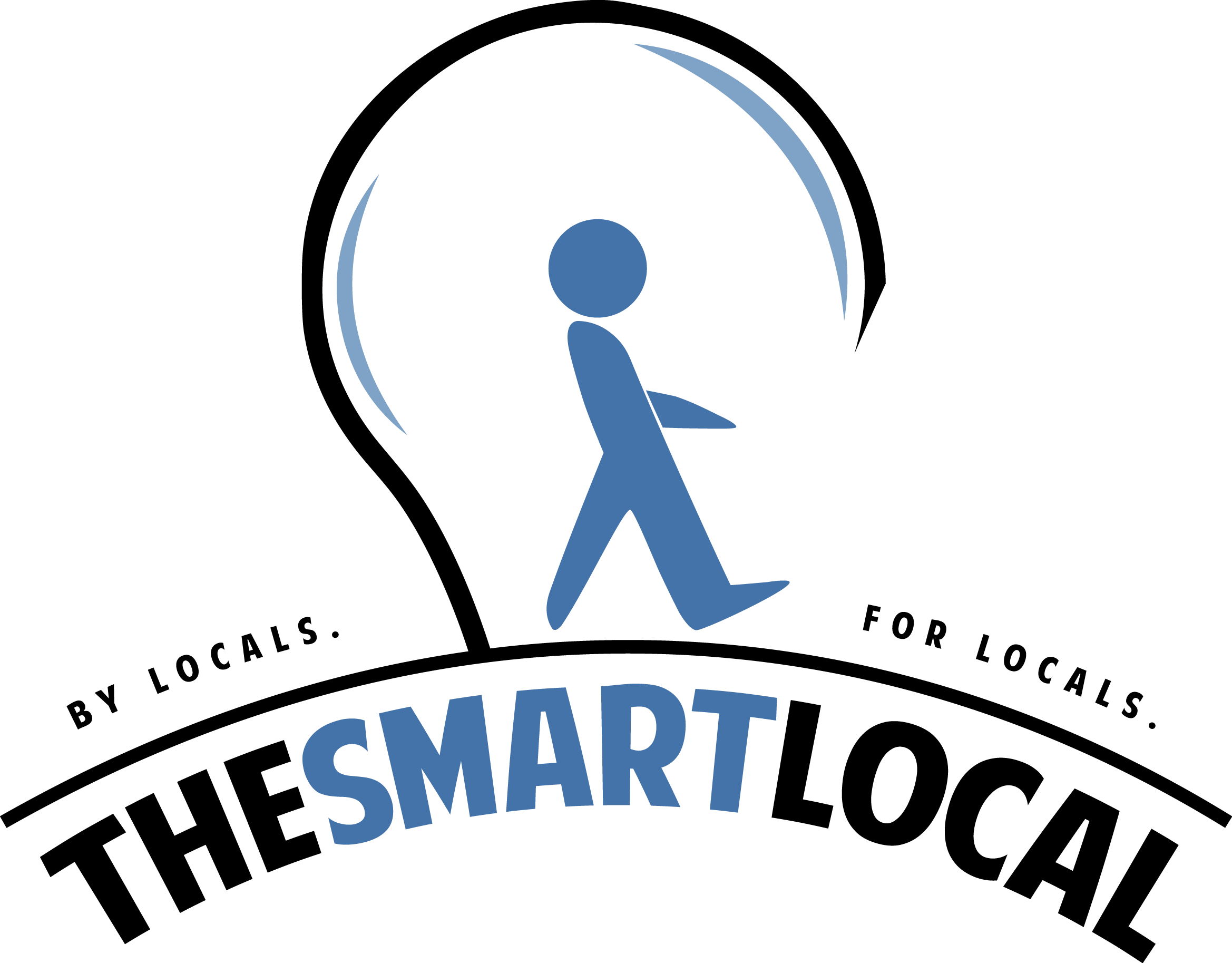 Drop us your email so you won't miss the latest news.