Modern hanbok brands
---
While the hanbok used to be worn only during special occasions, designers have started to update them to suit modern times in recent years. Modern hanbok is often designed for daily wear and incorporates contemporary elements. 
Korean celebrities such as BLACKPINK have also started to add modern hanbok to their wardrobe. In the music video for the group's latest new single, How You Like That, BLACKPINK wore brightly-coloured modern hanbok, also known as shin hanbok (new hanbok), in a dance scene. 
To help you follow in the footsteps of your favourite idols, we've put together a list of brands where you can purchase your new modern hanbok and strut your stuff. 
---
1. Danha Seoul 
---

Images adapted from: Danha Seoul, Danha Seoul and Danha Seoul
Founded in 2018, Danha Seoul is one of the hottest brands for modern hanboks right now. You may recognise some Danha Seoul pieces from BLACKPINK's latest music video. Both Rosé's fruit pattern top and Jennie's pink floral jacket are from Danha's Spring/Summer 2020 collection. 

Images adapted from: BLACKPINK and Danha Seoul
Jennie's jacket was altered by her stylist, but don't fret. The brand has a jeogori (hanbok top) version that's similar to what she wore in the music video.

Images adapted from: BLACKPINK and Danha Seoul
Danha Seoul prides itself on its eco-friendliness. The brand uses only organic or recycled fabric, as well as a traditional Korean drafting method to minimise fabric wastage. 
The brand offers hanbok-inspired pieces, such as crop tops, dresses, and trousers. Their designs primarily utilise bright and pastel colours with traditional floral and fruit motifs to create a more avant-garde feel in their prints. 
There are also pieces in muted shades such as cream, brown, navy, and black for those who prefer a neutral wardrobe.

Image adapted from: Danha Seoul 
In addition to clothes for adults, Danha also sells mini hanboks for kids so you can dress up your tiny doppelganger in matching designs. 
Pieces from Danha Seoul start at USD115. Shop for them here.
---
2. Leesle
---

Images adapted from: @leesle and LEESLE
Started by head designer Hwang Lee-sle in 2014, LEESLE aims to make fashionable yet wearable hanbok. It is one of the most prominent Korean hanbok fashion brands worldwide and was even featured in Vogue. 
LEESLE has been worn by the likes of several K-pop celebrities, such as BTS's Jimin, SHINee's Taemin, and Wanna One's Lai Kuan-lin. 

BTS Jimin wearing Sopak Slacks
Images adapted from: BANGTANTV and LEESLE

SHINee Taemin wearing Sochangui Maxi Coat
Images adapted from: @leesle_official and LEESLE

Wanna One Lai Kuan-lin wearing Trench Dopo Coat
Images adapted from: @leesle_official and LEESLE 
Their designs tend to be on the subtler and simpler side, preferring to focus on translating hanbok features into everyday clothing. 
LEESLE's pieces start at USD50. Shop for them here.
---
3. Seorinarae 
---

Images adapted from: @seori_narae and @seori_narae
Seorinarae is another modern hanbok brand that has been worn by K-pop idols. The brand posted a photo of BTS's Jimin wearing a men's top on their official Instagram account, although this has since been taken down. 
BTS Jimin wearing Blue Linen Jeogori
Images adapted from: @gingerol95 and Seorinarae 
Seorinarae has mainly concentrated its efforts on saenghwal (daily life) hanbok. They modernise traditional hanbok elements with preppy prints such as stripes, polka dots, and even plaid.
Interestingly enough, the brand has also tapped into the strong couple-centric culture in Korea to produce couple sets with matching hanboks.
Seorinarae is one of the most affordable options on this list, with prices starting from USD30. Shop the brand here. 
---
4. Coreano
---
Images adapted from: @coreano.kr__casual_hanbok, @coreano.kr__casual_hanbok and COREANO
Coreano is a 10-year-old brand that has refined its take on casual-style hanbok. Its designs mainly utilise subtle floral prints and pastel colours for a younger and fresher feel. They do also make use of lace and dark colours for more extravagant pieces. 
Besides just coats, their winter collection includes shawls, capes and thicker jackets with hoods.
Coreano pieces retail from ~USD70. Shop from them here. 
---
5. Dailyhan
---

Modern hanbok pieces worn with everyday clothing
Images adapted from: Dailyhan, Dailyhan and Dailyhan 
Dailyhan hopes to revitalise the idea of hanbok being worn daily, as Koreans did in the past. Thus, they actively make it a point to demonstrate how their products can be worn with other everyday clothing.
Dailyhan has a wide range of short-sleeved jeogori made with lightweight fabric, perfect for warm weather. 
Prices start from ~USD40. Shop here.
---
6. bellahanbok (Etsy shop)
---

Images adapted from: bellahanbok, bellahanbok and bellahanbok 
bellahanbok is an Etsy shop that sells different types of hanboks, including modern ones. The account has over 1,000 5-star reviews, with more than 500 accounts marking it as a "favourite" store. 
Its modern hanbok range caters to both male and female consumers. Female consumers will find themselves drawn to the store's collection of ethereal pieces made with soft chiffon, lace, elegant floral prints, and embroidery. 
Young parents might also want to check out bellahanbok as they sell kid hanboks for their little customers. 

Image adapted from: bellahanbok
Another relatively affordable option on this list, prices here start at USD35. Shop from bellahanbok here. 
---
7. Tchai Kim 
---
Images adapted from: Tchai Kim and Tchai Kim
Tchai Kim is acclaimed designer Kim Young-jin's ready-to-wear line. She also has a couture line, Tchai Kim Young Jin. 
The label is well-known for its originality even outside of Korea, having been covered by Vogue and Great Big Story. The brand even received praise from supermodel Naomi Campbell when she made a trip to Korea, and was selected by Victoria and Albert Museum in the U.K. to be featured in an exhibition. 
Tchai Kim is perhaps most famous for adapting the cheollik, a skirted outer robe worn by male officials or noblemen, into a dress for females. This is just one example of how the brand strives to challenge stereotypes and be unconventional.
Tchai Kim's standard pieces retail from ~USD80 onwards. The brand's online store doesn't accept international payments despite offering shipping outside of South Korea. However, you can check out proxy buying services that will purchase what you want on your behalf. 
Tchai Kim has a physical store in Shinsegae Department Store's Gangnam branch. 
---
8. Zijangsa
---

Images adapted from: Zijangsa, Zijangsa and Zijangsa 
Despite being a small brand, Zijangsa has received much love from K-pop celebrities. BTS's Jungkook notably wore a daily hanbok to the airport.

BTS Jungkook wearing V-Neck Daily Hanbok
Images adapted from: Dispatch Korea and Zijangsa
The brand itself mainly focuses on seungbok, a type of daily hanbok worn by monks. As such, their designs tend to be kept simple, but are available in a range of colours. Zijangsa's clothes are designed to be comfortable and fit for daily wear, even in hot and humid weather.
While the store is able to provide international shipping, you would have to use a proxy buying service in order to make payment. Zijangsa's pieces start from KRW12,000 (~USD10.05). Shop for them here. 
---
Modern hanbok for the contemporary age
---
In addition to supporting tradition, celebrities have taken to wearing modern hanbok as a way to showcase local brands. So when you pay homage to your favourite idol, you'll also be helping these designers in their mission to revitalise the hanbok in a new era. 
Check out these articles to learn more about Korean culture: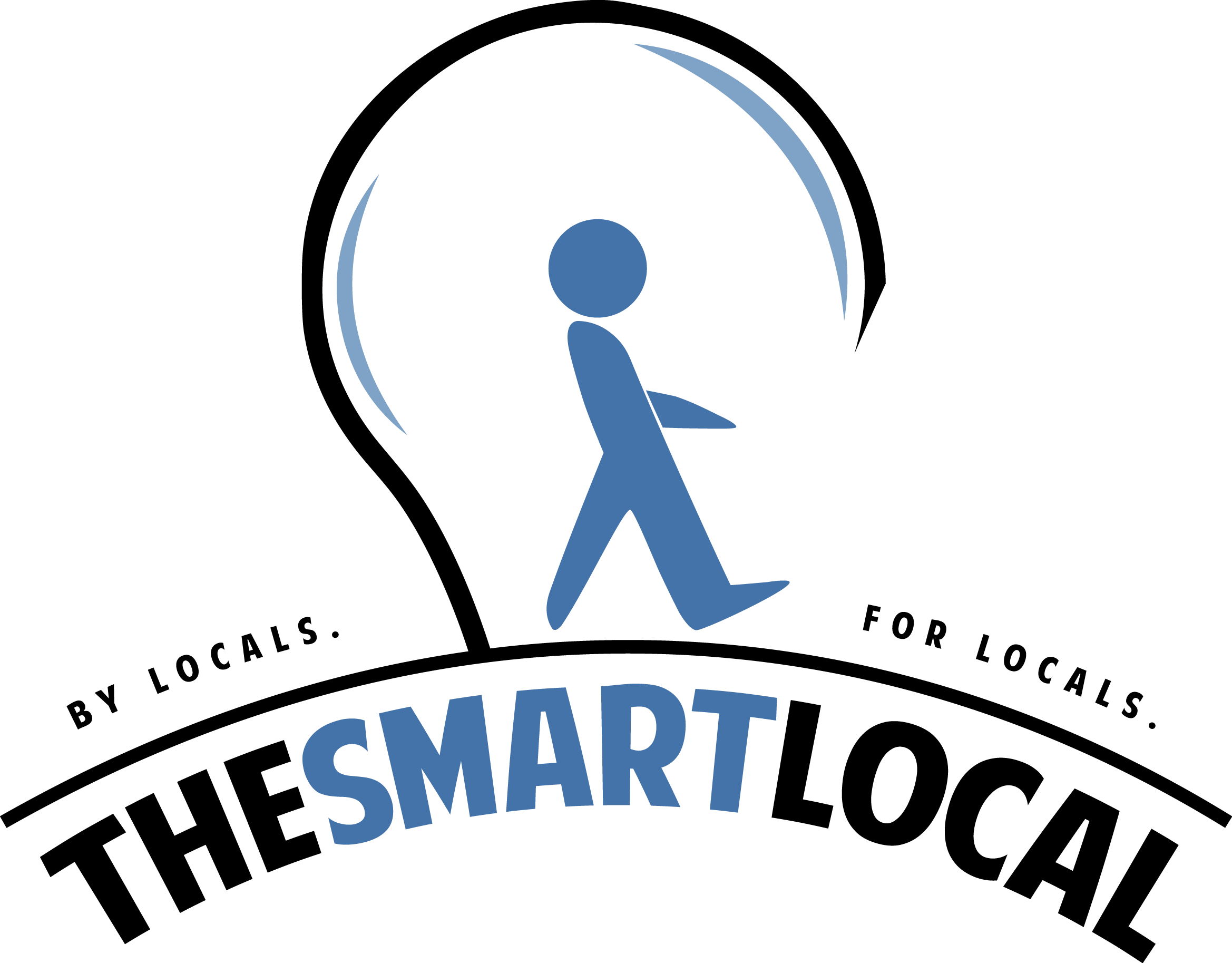 Drop us your email so you won't miss the latest news.