Blooming Land exhibition in Korea

---
Posing well for photos is half the job done, but having a good background is what truly makes for an aesthetic shot. The new nature-themed Blooming Land exhibition in Insadong is perfect for out-of-this-world backgrounds. There, you can frolic amongst vibrant plants, multimedia projections, and even try your hand at being an ABG with the help of temporary tattoos.

---
7 artworks and a myriad of photo spots
---

Image credit: @bloomingland.exhibition
Running from 8th June to 31st October 2020, the Blooming Land exhibition is an irresistible photo opportunity for those who seek to keep their Instagram blooming with colours. Expect a treat of pretty flowers and light displays artistically incorporated into each artwork.

Image credit: @daaezz
Address: KOTE 3F, Insa 1-gil, 133 Insa-dong, Jongno-gu, Seoul
Opening hours: Tues–Sun 11AM-8PM, Closed on Mon and Public holidays
Ticket prices: KRW 15,000 (adults), KRW 12,000 (students), KRW 9,000 (military & senior citizens)
Telephone: 010-3398-7051
Website
---
1. Blooming on Body

---

Image credit: @_wsdl
This section showcases works from 7 tattoo artists, inviting visitors to appreciate the beauty in tattoo art, something that's still seen as "taboo" in many cultures today.  The artists express their idea of "beauty" through paintings on sculptures of human torsos, encouraging visitors to cast aside their prejudice against body art

Image credit: @tae_picboothya
Temporary floral tattoos designed by the tattooists are available for sale at the gift shop, so you can have a memento of their beautiful work even after you leave Blooming Land.

Image credit: ohze2004
---
2. Blooming through Light

---
Image credit: @308artcrew
Using light projections and irregular surfaces, this section fills the space with vivid psychedelic colours. The slow-changing lights form a dreamy space that highlights the beauty in waiting.

Image credit: @jun_ique

Image credit: @bloomingland.exhibition
---
3. Emerging on Flat Surface

---

Image credit: @eusyta_
This section translates colourful scenes of blooming flowers onto flat canvases, paradoxically bringing it to life. The paintings showcase bright spring colours and bold, impromptu brush strokes that capture nature's unrestrained beauty.

Image credit: @bloomingland.exhibition

Image credit: @moonhaejoon

---
4. Growing through Sculpting

---

Image credit: @nao_sjy
This section is filled with blooming plants and trees that were purposefully painted by the artists in vivid colours to create an image of a unique and "unreal" forest. The small path visitors walk through seeks to remind one that there is beauty in the unconventional.

Image credit: @like.it_cloud

Image credit: @nao_sjy

Image credit: @smeller.park
---
5. Sprouting through Moulding

---

Image credit: @bloomingland.exhibition
At first glance, this section seems like a beautiful field of pampas grass. But if you look closely, it is actually created specifically for product advertisement. This artwork satirises the idealistic standards of what's beautiful as portrayed by mass media, as well as our insatiable consumerism.

Image credit: @ssamddagu

---
6. Blossoming on Five Senses

---

Image credit: @jooo_033
This section marks an abrupt departure from the world of colours, instead focusing on stimulating our five senses. It is also a good photo opportunity for those looking to frame an eerie shot.

Image credit: @leejh_9793

---
7. Bursting into Bloom through

---

Image credit: @mxxn._.mun
This section is modeled after the Aral Sea, which completely dried up in 2014. It depicts how the artificial diversion of water for resources needed in the fashion industry has impacted the environment, transforming a once-fertile land into a desert. The dome-shaped space created using discarded clothes invites visitors to teleport into a paradoxical underwater world with eye-catching luminous projections of sea creatures that used to roam freely in the waters.

Image credit: @tp_dud



Image credit: @jooo_033
---
308 Art Crew transforming spaces since 2016

---

Image credit: 308 Art Crew
Blooming Land is directed and coordinated by 308 Art Crew, a budding collective of 5 that focus on transforming architectural spaces into immersive experiences. Here are a few of their past works that will blow your mind with beautiful iridescent colours.

Image credit: @308artcrew

Image credit: @308artcrew

Image credit: @308artcrew

Image credit: @308artcrew
The 308 Art Crew's distinct colourful art concepts continue to give people the opportunity to fill their Instagram feeds with stunning shots whilst low-key imparting important messages about the environment and our society. Do check out their Instagram page and official website for more of their works.
Check out other Korea related articles:
Cover image adapted from (left to right): @jooo_033, @ssamddagu and @jun_ique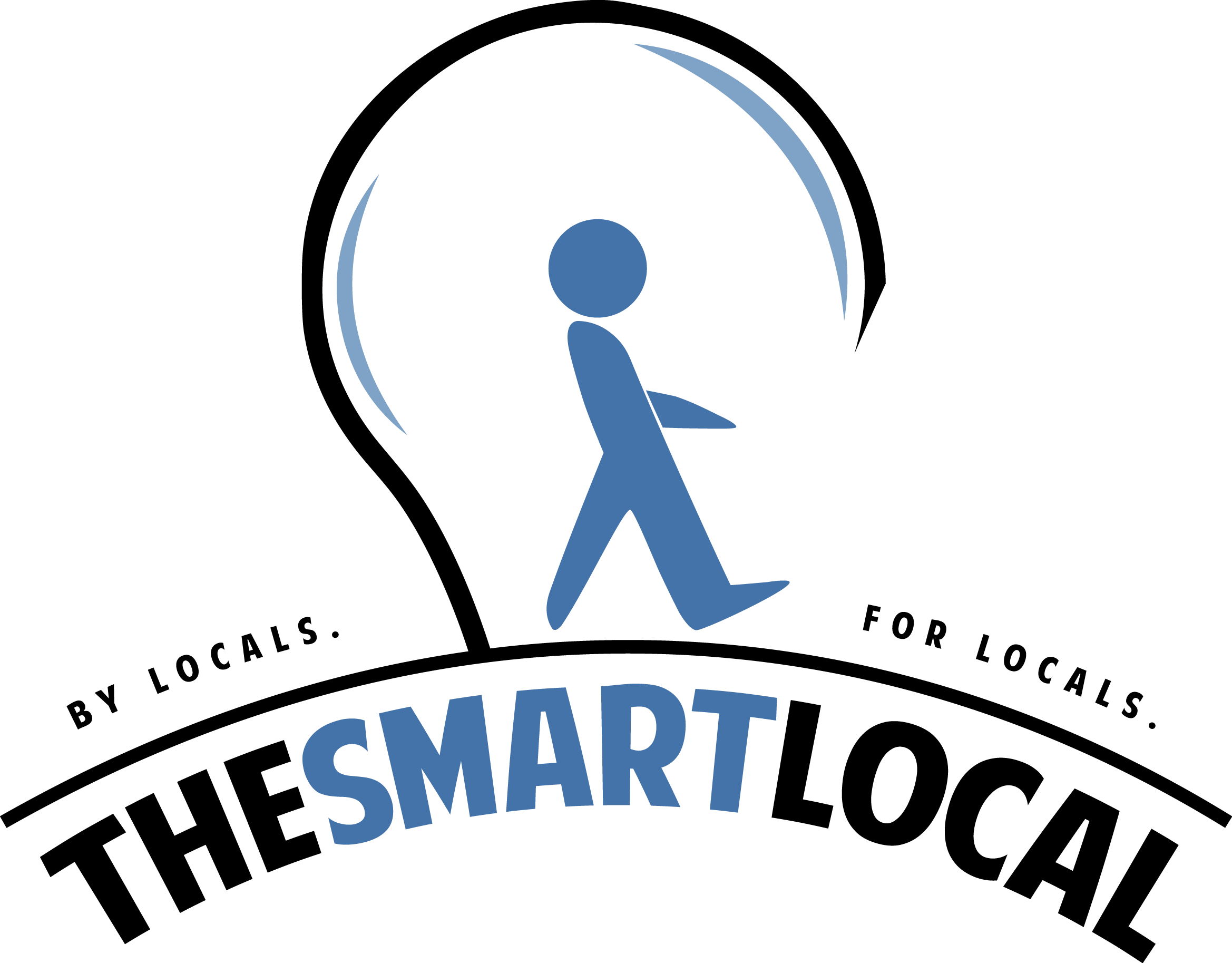 Drop us your email so you won't miss the latest news.