Korean web dramas
---
If you're a K-drama enthusiast but lack the time to sit down and watch an entire series, then Korean web dramas are the perfect solution for you. Think of a web series as a compact version of dramas – while their episodes are relatively short, ranging from 5 to 30 minutes, they pack just enough action to keep you hooked. 
In recent years, the quality of Korean web dramas has improved immensely and their popularity has grown enough to rival that of network TV dramas. As such, we have compiled a list below of popular Korean web dramas that will keep you entertained. 
---
1. Bad Girlfriend 
---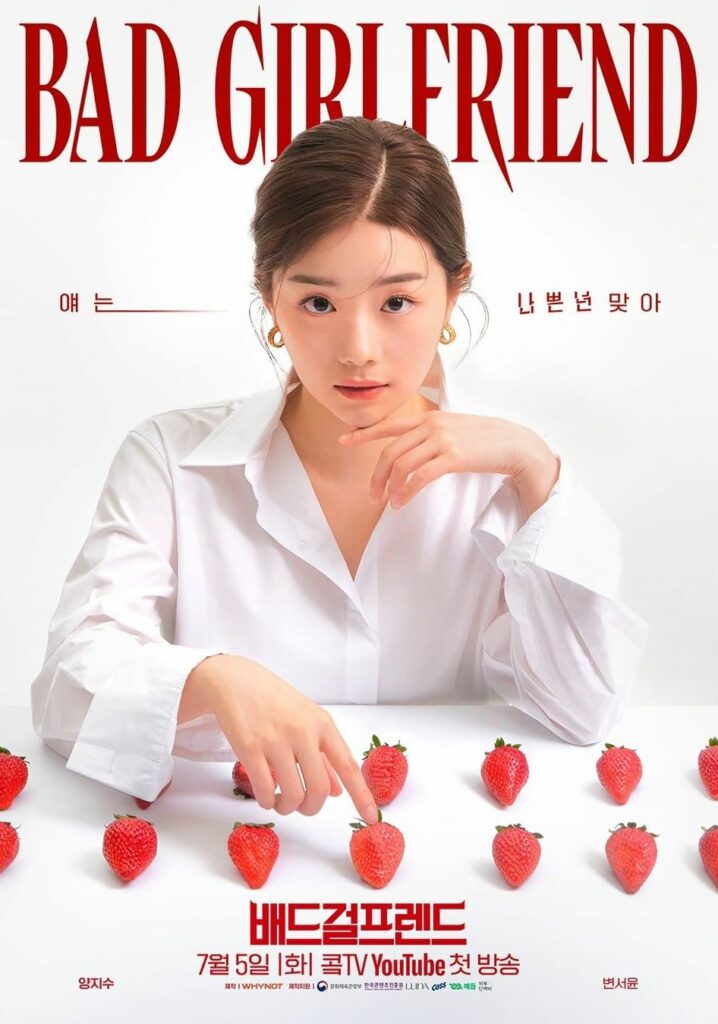 Image credit: WHYNOT 
Main Cast:
Byeon Seo Yoon as Yang Ji Soo

Park Young Woon as Yoon Tae Oh

Yang Hyuk as Moon Ji Ho
Yang Ji Soo is the epitome of a Bad Girlfriend – she's a walking red flag who isn't in a committed relationship. She has an affair with Moon Ji Ho while maintaining her relationship with her boyfriend Yoon Tae Oh, who happens to work at the same company as her. 
Just when she believes that she has gotten the best of both worlds, Ji Ho applies to work at Ji Soo and Tae Oh's company. His entrance marks the start of a messy love triangle, and Ji Soo struggles to keep up with her 2 lovers.
---
2. I Have A Secret
---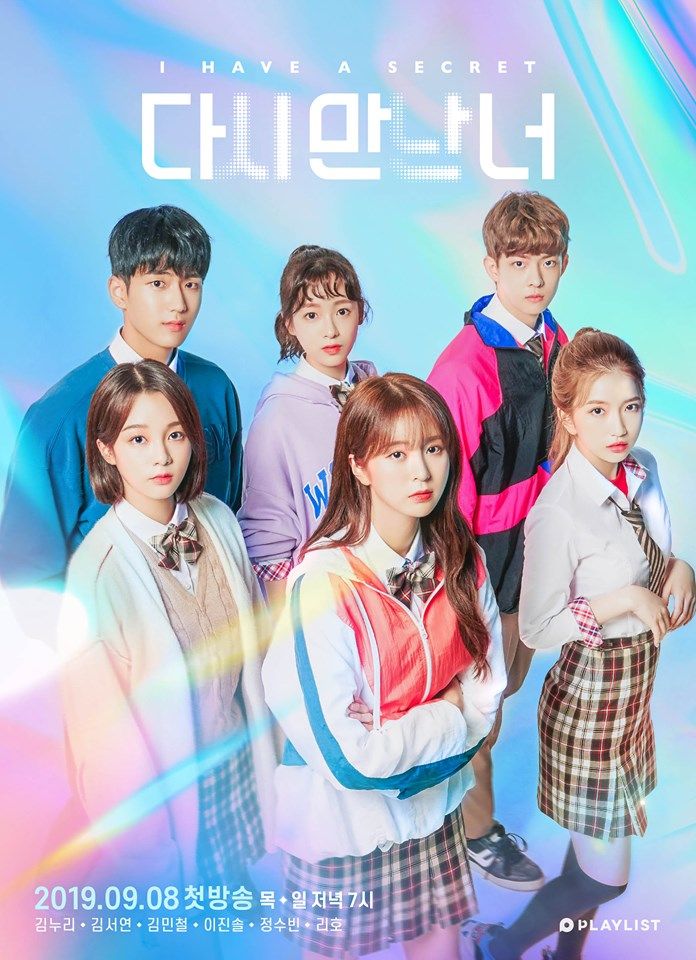 Image credit: Playlist 
Main Cast:
Kim Nu Ri as Woo Ji Soo

Kim Seo Yeon as So Mi Ji

Lee Jin Sol as Ha Da Som

Jung Su Bin as Jo Ah Sung

Kim Min Chul as Lee Yoo Jae
A spinoff of #15 on our list, I Have A Secret might just be your cup of tea if you enjoy watching light-hearted K-dramas set in high schools.
17-year-old high school student Woo Ji Soo is Ha Da Som's ride or die. A part of Ji Soo cherishes her friendship, but another part of her says that she's in love with her best friend's boyfriend, Jo Ah Sung. 
Ji Soo keeps this secret to herself and cautiously makes sure that her best friend doesn't find out about it. However, her days become increasingly exhausting when Ah Sung turns to her for relationship advice.
Desperate to wear her heart on her sleeve, she divulges her secret to So Mi Ji, a fellow high school student who attends a different school. Ji Soo treats her like a close confidante, but things get complicated when Mi Ji transfers to Ji Soo's school. 
---
3. One Fine Week 
---

Image credit: WHYNOT 
Main Cast:
Seo Ji Soo as Jung Da Eun / Kim Byul 

Shin Jun Seop as Han Jung Woo

Park Geon Il as Yoo Ji Han
If given a week to live a different life, would you do it? 
One Fine Week alternates between Jung Da Eun and Kim Byul's contrasting lives. Da Eun works as a part-timer at a coffee shop, while Byul is a famous K-pop idol with years of experience in the entertainment industry.
These 2 decide to live each other's lives for 7 days, and they embark on an unforgettable journey that involves love and loss while forging new friendships with people they'd never expect to meet. 
---
4. Best Mistake 
---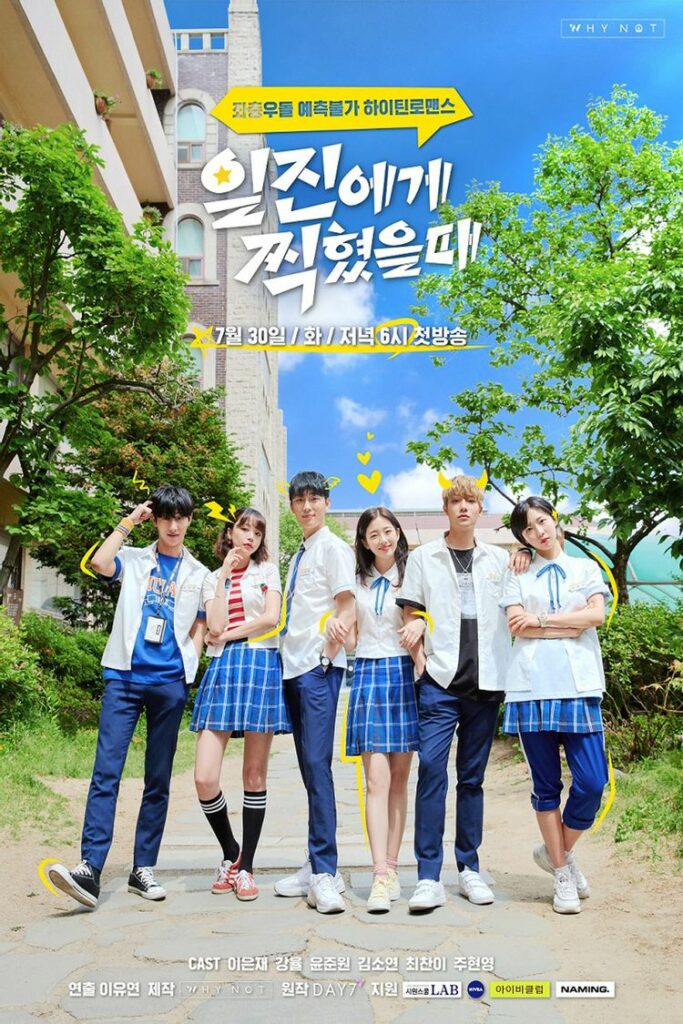 Image credit: WHYNOT 
Main Cast:
Kang Yul as Ji Hyun Ho

Lee Eun Jae as Kim Yeon Doo

Yoon Jun Won as Seo Joo Ho

Park E Hyun as Ryu Seol
If you're all for the bad-boy-turned-good trope, Best Mistake is a must-watch. 
Kim Yeon Doo is sick and tired of being pursued by a guy who just doesn't know how to take no for an answer, and this leads her to impulsively post a picture of a good-looking stranger on her social media account. What's more, she claims that he's her boyfriend.
It turns out that the stranger is Ji Hyun Ho, a notorious bad boy whose name is on the no-fly list of many teachers and students alike. But as she gets to know him better, Yeon Doo learns that there truly is more to Hyung Ho than meets the eye, and one shouldn't be too quick to judge a book by its cover. 
---
5. User Not Found 
---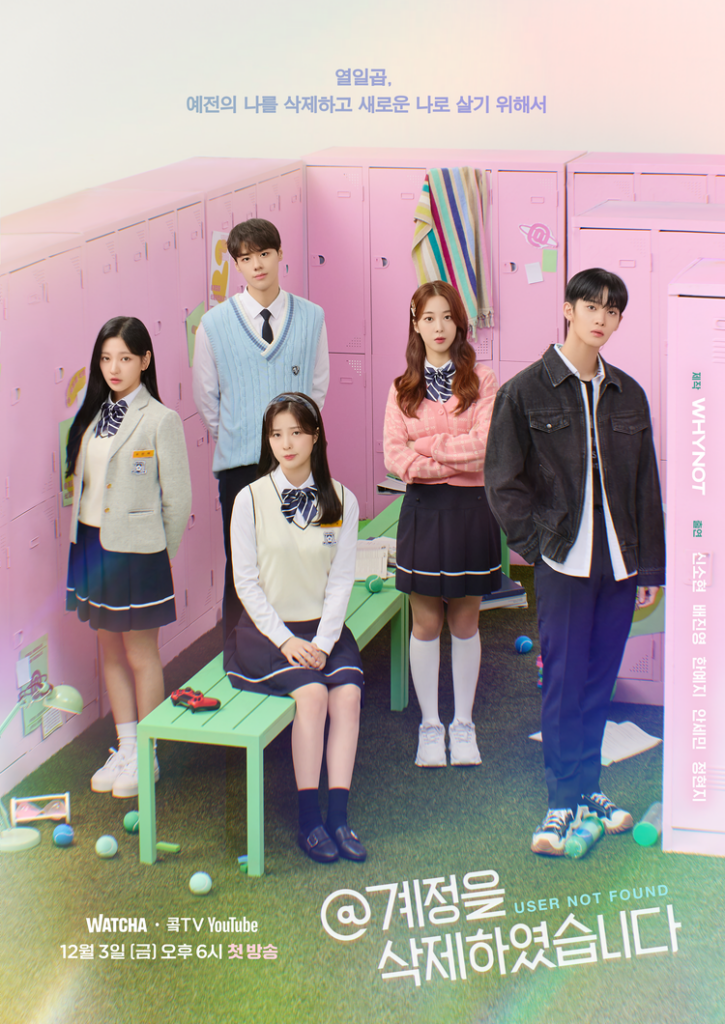 Image credit: WHYNOT
Main Cast:
Bae Jin Young as Shin Yi Joon

Shin So Hyun as Yoo Min Jae

Han Ye Ji as Yoo Min Jae
What are the odds of transferring to a new high school with a fellow student who shares the same name – including your family names – as you? Highly unlikely, we reckon.
In User Not Found, there isn't just 1 Yoo Min Jae, but 2. Although their names are identical, their personalities are completely different. One is timid and reserved, while the other is an it girl.
Sick and tired of their current lives, the pair decide to swap their identities. But they soon regret it when Shin Yi Joon, a seemingly frivolous and nonchalant guy who actually possesses a warm and gentle soul, comes into the picture. 
---
6. Twenty-Twenty 
---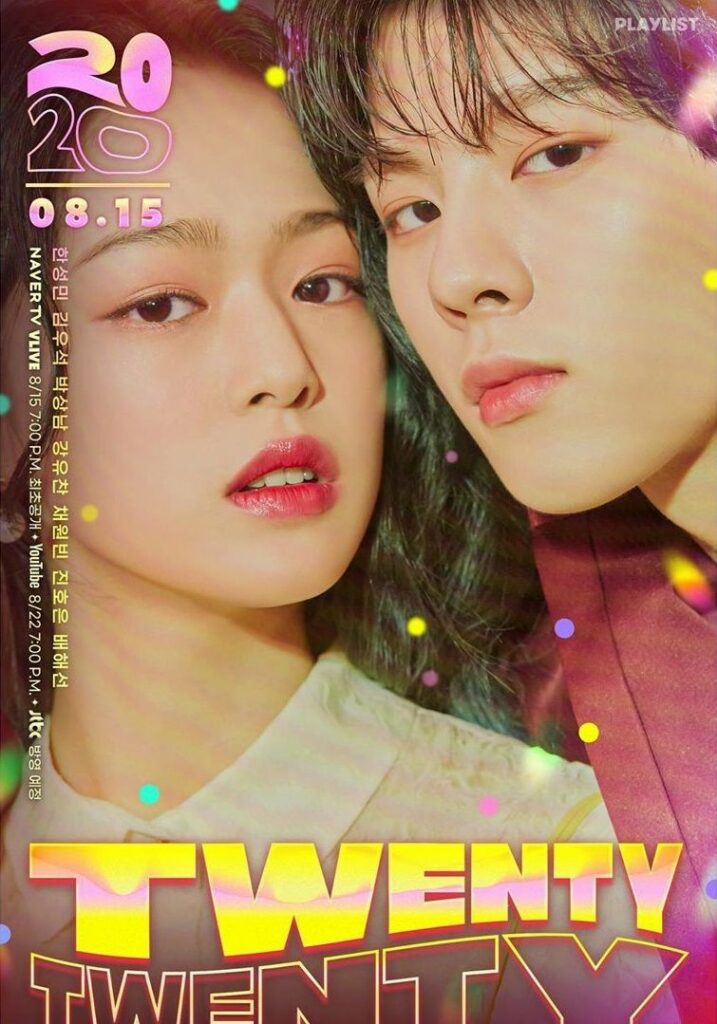 Image credit: Playlist 
Main Cast:
Han Sung Min as Chae Da Hee

Kim Woo Seok as Lee Hyun Jin
The title says it all – Twenty-Twenty revolves around a group of 20-year-olds who enter adulthood together, and they explore what it means to shoulder their responsibilities while learning to have fun.
More importantly, these young adults embark on a journey of finding out more about their own individuality and identity. 
---
7. Mimicus 
---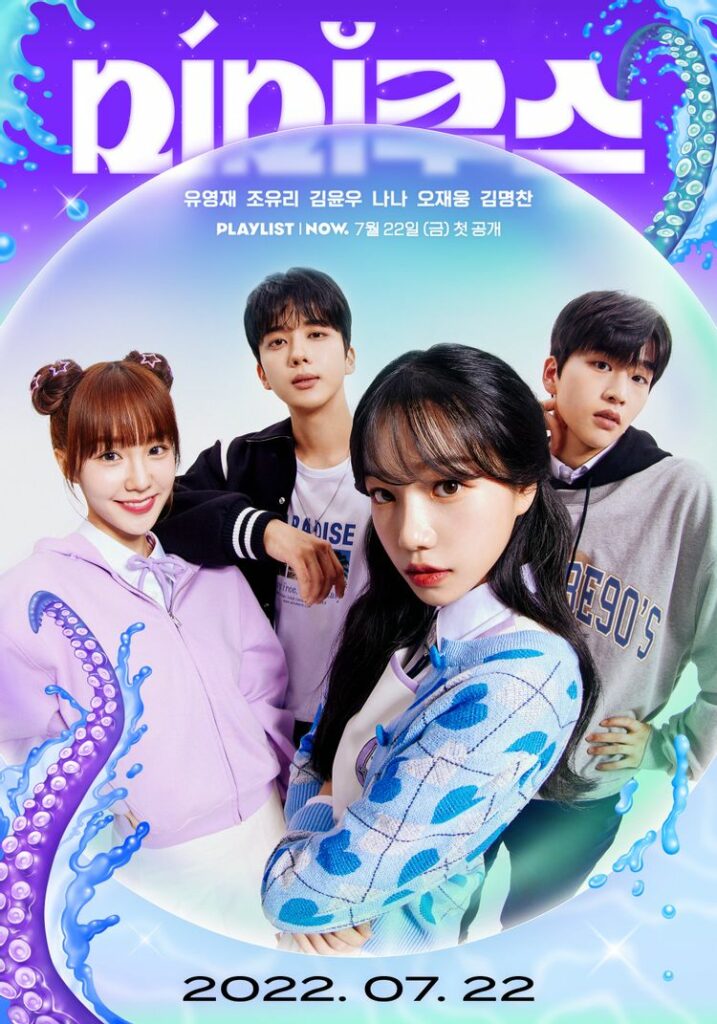 Image credit: Playlist 
Main Cast: 
Yoo Young Jae as Han Yoo Sung

Jo Yu Ri as Oh Ro Shi

Kim Yoon Woo as Ji Soo Bin

Nana as Shin Da Ra
Mimicus follows Han Yoo Sung, a high-flying student who gets accused of mimicking Ji Soo Bin, an idol trainee from an affluent family. 
On the surface, Yoo Sung seems like a hostile and stuck-up snob, but watch a little longer and you'll see that there's more to his personality. On the other hand, Soo Bin remains mysterious with unfathomable sides that he never displays in public. 
---
8. The Temperature of Language: Our Nineteen
---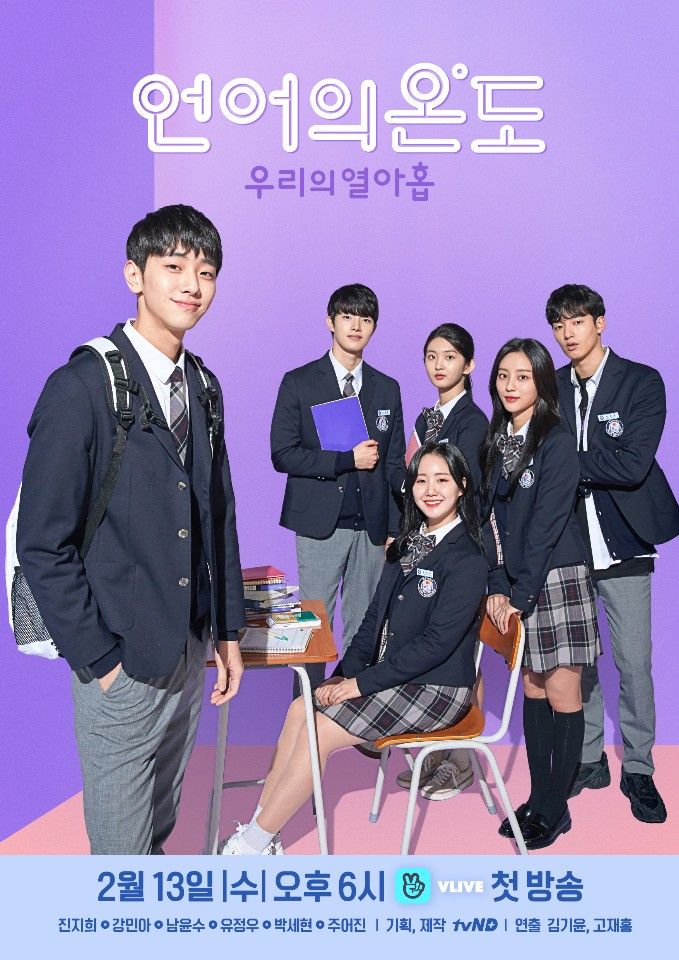 Image credit: tvN D
Main Cast:
Jin Ji Hee as Woo Jin Ah

Kang Min Ah as Han Yu Ri

Nam Yoon Su as Lee Chan Sol

Park Se Hyun as Seo Eun Bin

Yoo Jung Woo as Kim Do Yoon

Joo Eo Jin as Shin Kang Wook
You know what it's like for high school students in their final year – endless exams, frequent burnouts, and baseless gossip.
Woo Jin Ah is one of the many senior high school students whose daily routine is as follows: sleep, eat, study, and repeat. Now that she's running the final lap before taking her college entrance exam, she's overcome with distress.
She decides to anonymously vent her negative emotions on a social media platform as a coping mechanism. But what started as something light-hearted soon becomes the talk of the town in her school, and everyone is eager to find out who's behind the account. 
---
9. Wish Woosh 2
---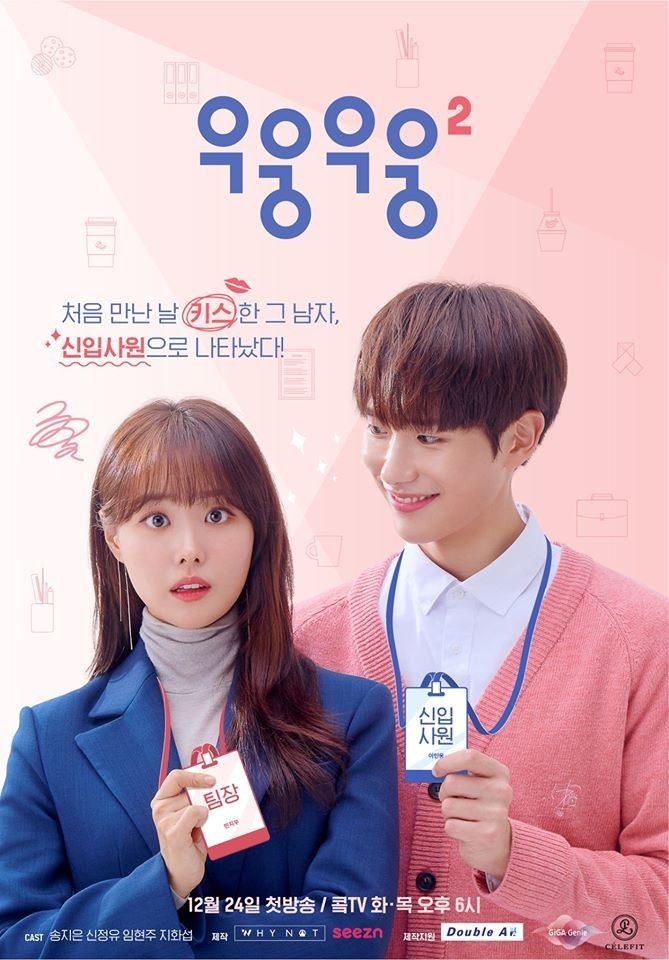 Image credit: WHYNOT
Main Cast:
Song Ji Eun as Min Ji Woo

Shin Jeong You as Lee Min Woong
Wish Woosh season 2 is a workplace drama that follows the complicated relationship between Min Ji Woo and Lee Min Woong.
Ji Woo is a tenacious and diligent employee who prioritises her career above everything else. She keeps her life under control until she meets Min Woong, a newcomer at her workplace who turns her world topsy-turvy.
Season 1, which follows the love triangle entangling the lead characters Sun Ah, Tae Woo, Kwak Woong, and Do Woo, is another must-watch if you like stories about office romances.
---
10. IN SEOUL
---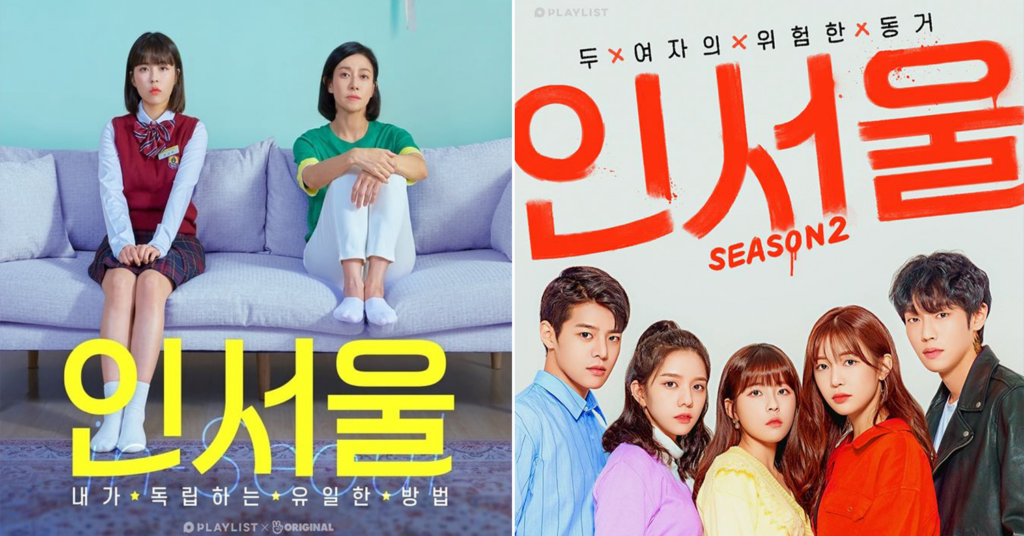 Image adapted from: @playlist_studio, @playlist_studio 
Main Cast:
Min Do Hee as Kang Da Mi 

Jang Young Nam as Song Young Ju 

Ryeo Un as Yang Sung Hyun 

Jin Ye Ju as Lee Ha Rim
You might recognise the lead characters in IN SEOUL – Min Do Hee from Reply 1994 and My ID is Gangnam Beauty plays Kang Da Mi, whereas veteran actress Jang Young Nam from Find Me in Your Memory and It's Okay Not to Be Okay plays her mum. 
This web drama has received largely positive reviews due to the strong on-screen chemistry between mother and daughter. 
Season 1 sees Da Mi as a high school student and avid fan of idols and celebrities. Her mum thinks that it's a complete waste of time, resulting in several huge face-offs. Da Mi then resolves to apply to "In Seoul" – a Konglish term that refers to good universities in Seoul –   in order to move out of her home and achieve independence. 
A somewhat more youthful take on Park Min Young's Her Private Life, the drama explores Gen Z fangirling and how a generation gap affects mother-daughter relationships. It also introduces the concept of "In-Seoul" universities and the struggles high school students face, especially if they're from outside the capital. 
---
11. Pop Out Boy!
---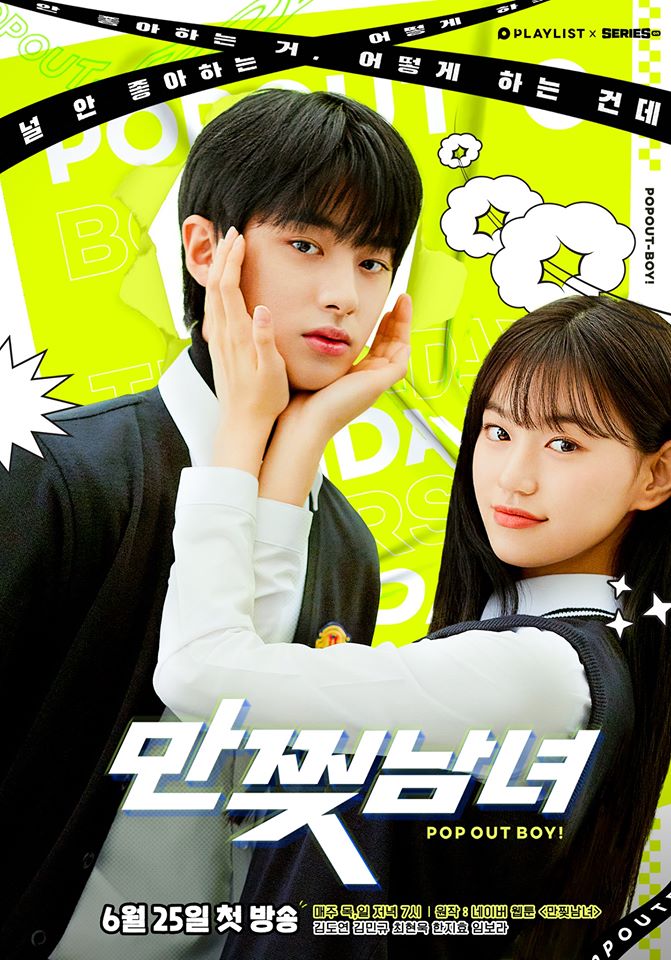 Image credit: Playlist 
Main Cast:
Kim Min Kyu as Chun Nam Wook

Kim Do Yeon as Han Sun Nyeo
Pop Out Boy! received a lot of attention – its main cast consists of Kim Min Kyu and Weki Meki's Kim Do Yeon, who both participated in Produce 101. 
Based on a webtoon called Comic Book Boy Girl, it sees Nam Wook as a manhwa (comic book) character who suddenly finds himself in the real world. There, he meets Sun Nyeo, who looks exactly like the female protagonist in his manhwa universe. 
Like W and Extraordinary You, the show deals with the breaking of the fourth wall in their universe. That said, it is way less intense and focuses on Min Kyu's character awkwardly trying to adapt to his new environment. 
---
12. The World of My 17
---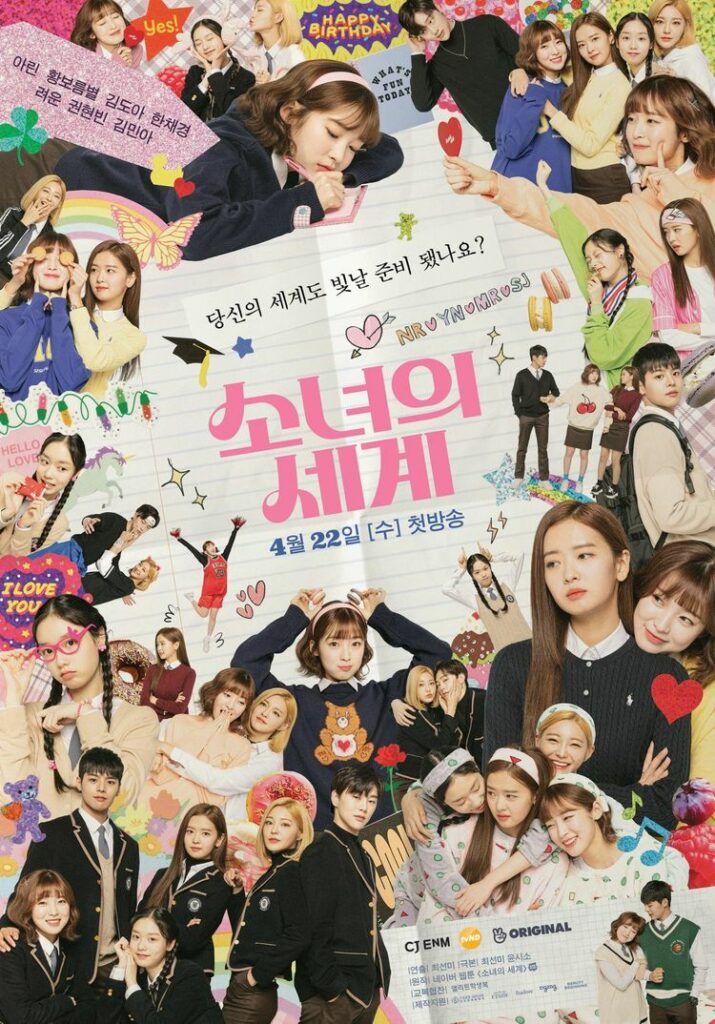 Image credit: Namu Wiki 
Main Cast:
Arin as Oh Na Ri  

Hwang Bo-Reum-Byeol as Im Yu Na

Kim Do Ah as Lim Seon Ji

Chae Hae Kyung as Seo Mi Rae

Ryeo Un as Yoo Jin Hyuk 

Kwon Hyun Bin as Jung Woo Kyung
Na Ri is looking forward to a fresh start after getting teased and compared to the school's goddess and her supposed close friend, Im Yu Na, all through elementary and middle school. However, they end up meeting again as schoolmates. The story follows them and two other girls with whom they navigate the high school social jungle. 
This show was highly anticipated due to the casting of Arin from OH MY GIRL, Do Ah from FANATIC, and rapper VIINI, in addition to rising actors like Extraordinary You's Han Chae Kyung and Doctor Prisoner's Ryeo Un. 
---
13. Top Management
---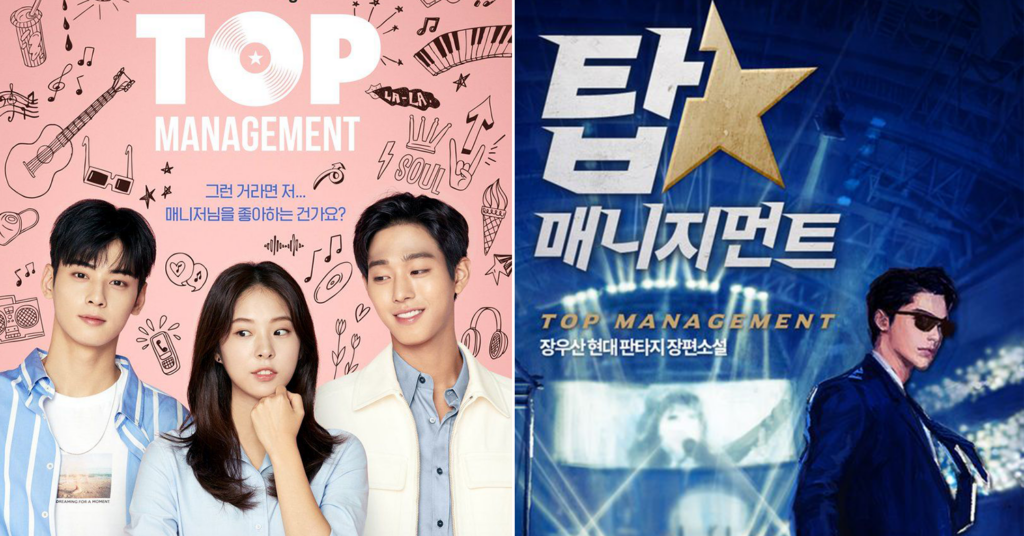 Image adapted from: Namu Wiki, Namu Wiki 
Main Cast: 
Seo Eun Soo as Yoo Eun Sung

Ahn Hyo Seop as Hyun Soo Yong 

Cha Eun Woo as Woo Yeon Woo

Jung Yoo Ahn as Kim Tae Oh

Bang Jae Min as Jang I Rip
Based on an original novel of the same name, Top Management premiered on YouTube Premium with a total of 16 episodes. 
ASTRO's Cha Eun Woo is joined by rising stars Ahn Hyo Seop from Dr Romantic 2, and Seo Eun Soo from Dr Romantic.
The plot follows a former girl group idol trainee who becomes the manager for a struggling idol boy band. The newly minted manager has visions of the future, although they aren't set in stone.
The drama shows viewers how an idol group comes into being and how the final products in the industry make the cut. Each episode is also named after a well-known K-pop song, such as SNSD's Into the New World, BTS's Blood, Sweat and Tears, and BLACKPINK's As If It's Your Last. 
---
14. XX 
---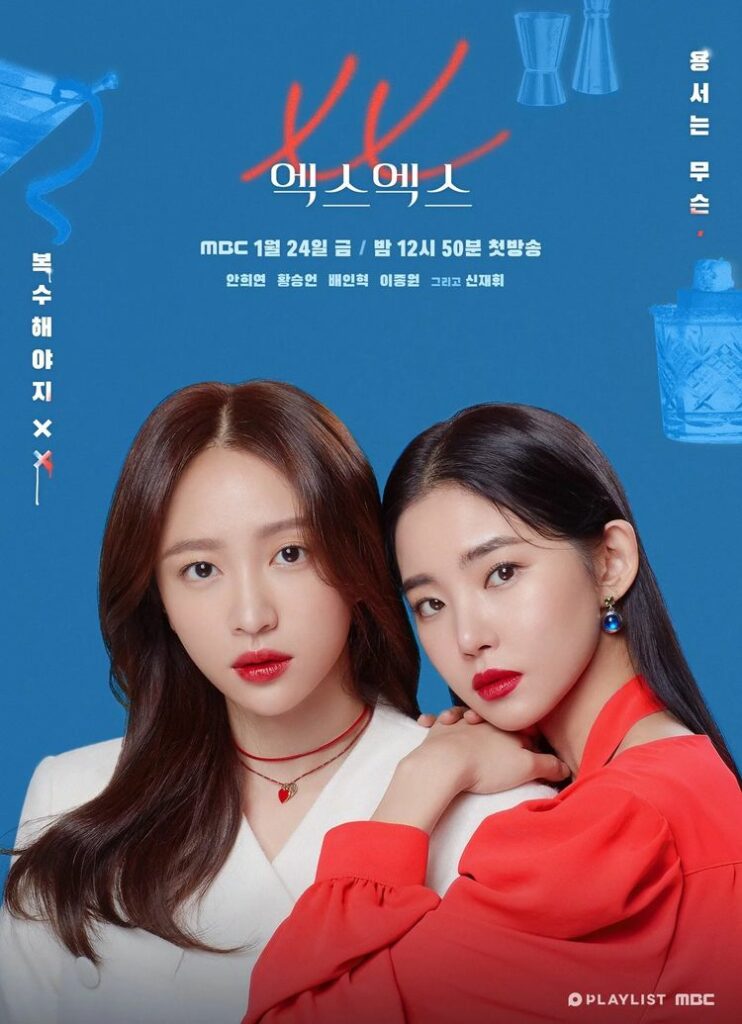 Image adapted from: Playlist 
Main Cast: 
Ahn Hee Yeon (Hani) as Yoon Na Na 

Hwang Seung Eon as Lee Roo Mi

Bae In Hyuk as Park Dan Hee

Lee Jong Won as Wang Jeong Deun 
XX is a driven, intense web drama with beautiful cinematography, powerful music, and a stellar cast to boot. 
The show sees EXID's Hani in her official acting debut, starring opposite actress Hwang Seung On from When I Was Most Beautiful. They are joined by rising star Bae In Hyuk, who is a younger doppelganger of HIGHLIGHT's Yoon Do Joon. 
The series follows Yoon Na Na, the head bartender at the ultra-famous but ultra-exclusive speakeasy, XX, and what happens when her former best friend comes back into her life as the new owner of the bar. 
Romance takes a backseat in this web drama – it instead works to unpack friendships between women and the impact romantic relationships have on them. 
---
15. A-TEEN
---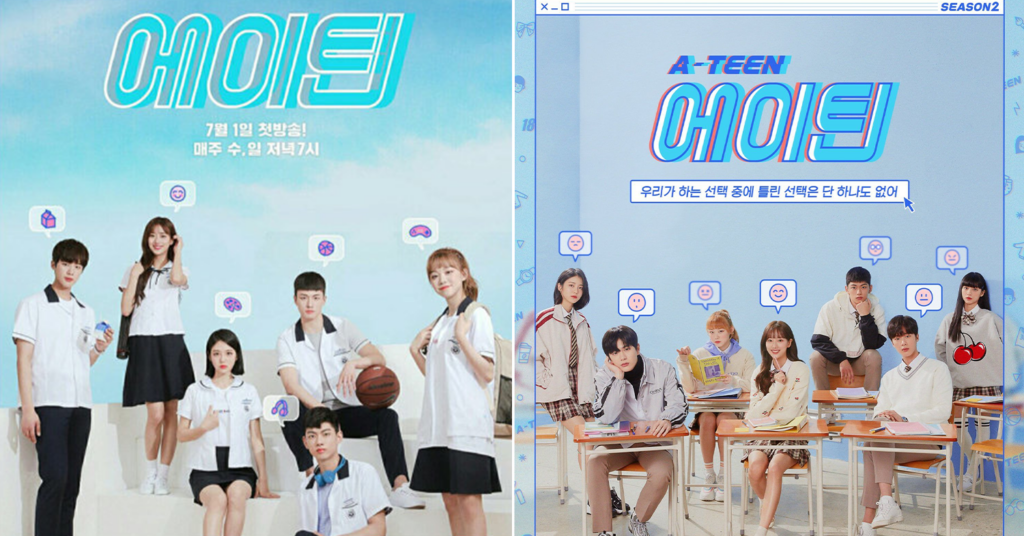 Image adapted from: @playlist_studio, @playlist_studio 
Main Cast: 
Shin Ye Eun as Do Ha Na 

Lee Na Eun as Kim Ha Na 

Shin Seung Ho as Nam Shi Woo

Kim Dong Hee as Ha Min

Kim Su Hyun as Yeo Bo Ram

Ryu Ui Hyun as Cha Gi Hyun

Choi Bo Min as Ryu Joo Ha (Season 2)

Kang Min Ah as Cha Ah Hyun (Season 2) 
A-TEEN is another web drama produced by PLAYLIST Studio. It made waves on the Internet in 2018 thanks to its relatable and fresh storyline centred on teenagers in their 2nd and 3rd years of high school. 
Despite each episode only being 6 to 10 minutes, the drama manages to explore individual challenges faced by the characters. Some themes include the outgoing overachiever versus the quiet average student, as well as sibling dynamics.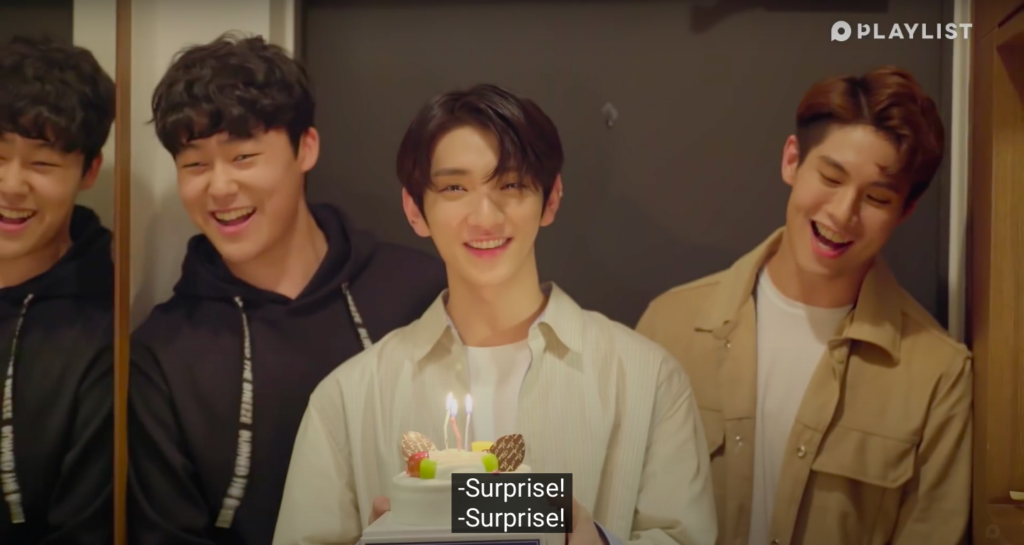 Joshua's cameo in A-TEEN 2.
Image adapted from: PLAYLIST Global
The series has its fair share of star-studded cameos that include NCT's Jaemin and Jeno, as well as Seventeen's Joshua.
---
16. Sweet Revenge 
---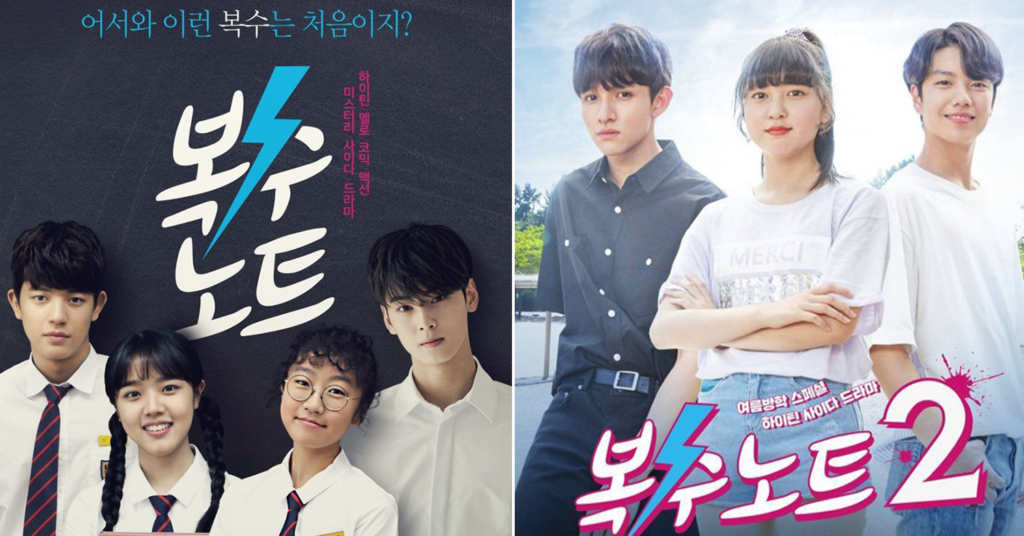 Image adapted from: Namu Wiki, Namu Wiki 
Main Cast: 
Kim Hyang Gi as Ho Go hee (Season 1) 

Park Solomon as Shin Ji Hoon (Season 1) 

Kim Hwan Hee as Jung Deok Hee (Season 1) 

Cha Eun Woo as himself (Season 1) 

Ahn Seo Hyun as Oh Ji Na (Season 2) 

Kim Samuel as Seo Robin (Season 2) 

Ji Min Hyuk as Seo Jae Yi (Season 2) 
Sweet Revenge is a web drama that was produced by Hidden Sequence, the same studio behind Love Alarm. 
The story is reminiscent of Death Note – the main protagonist downloads a mysterious app after being continuously bullied and uses it to exact "revenge", but things start to unravel. While seasons 1 and 2 are completely unrelated, they roughly follow the same storyline. 
The cast for Season 1 included actress Kim Hyang Gi from Along With the Gods and Innocent Witness fame, as well as Park Solomon and ASTRO's Cha Eun Woo. Season 2 saw Ahn Seo Hyun from The Housemaid and Okja, Produce 101's Kim Samuel, and Tempted's Ji Min Hyuk. 
---
17. The Boy Next Door 
---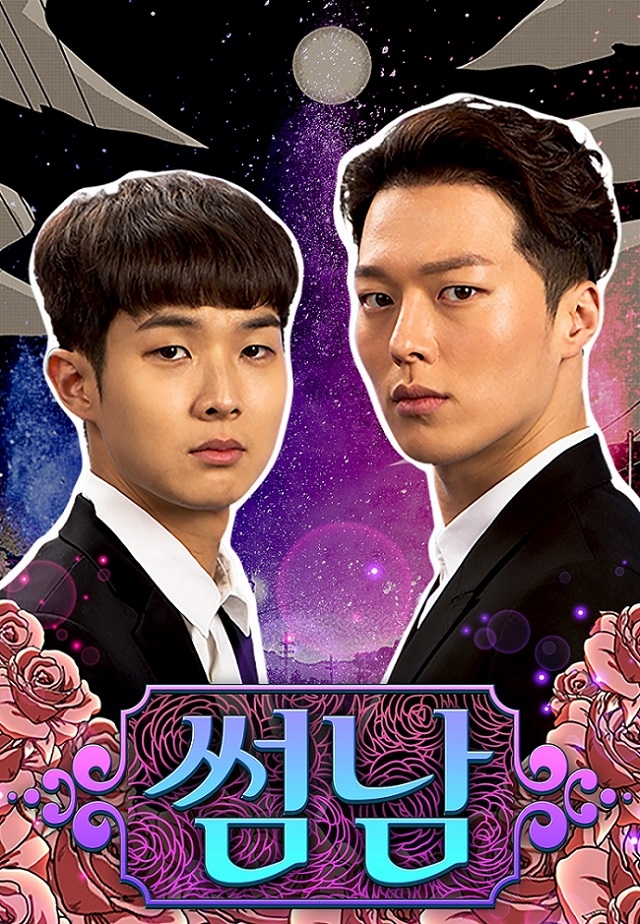 Image credit: IMDb 
Main Cast:
Choi Woo Shik as Park Kyung Tae 

Jang Ki Yong as Sung Ji Jae 

Jang Hee Ryung as Kim Min Ah
With each episode only taking 5 to 10 minutes, The Boy Next Door is probably the easiest on the list to binge-watch. 
The drama is an adaptation of a webtoon about 2 university students who are initially neighbours, but end up living together due to unexpected circumstances. Somehow, they often land themselves in misleading situations that cause people around them to think that they're in a relationship. 
While the drama is lighthearted and comedic, it does touch upon sensitive issues that LGBTQ youth may experience and the misperceptions others might have of them. 
Aside from that, the chemistry between the two male leads is great and their awkward interactions adds to the show's humour. Both actors have come a long way since this series – Choi Woo Shik went on to star in shows like Fight for My Way, Train to Busan, and Parasite, whereas Jang Ki Yong has acted in Come and Hug Me and Search: WWW.
---
18. Gaduri Restaurant 
---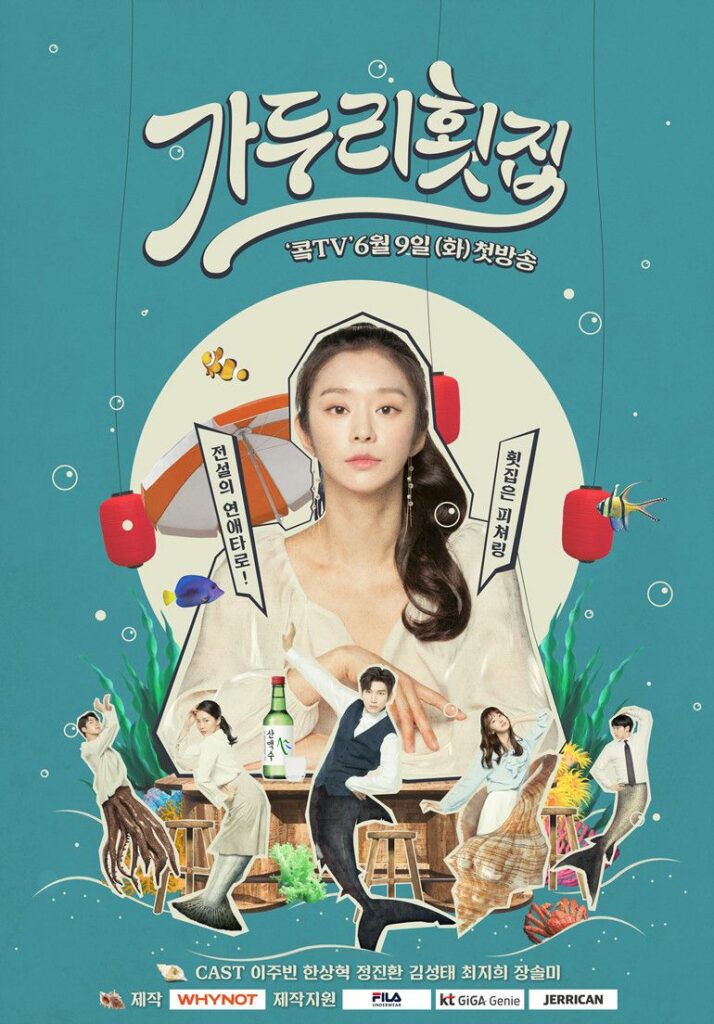 Image credit: Namu Wiki 
Main Cast: 
Lee Joo Bin as Ga Doo Ri 

Hyuk as Cha Woo Bin 
Gaduri Restaurant revolves around a young, beautiful, and charismatic owner of a huijib (Korean sliced raw fish restaurant). She's known for giving relationship advice through tarot card readings. She clashes head-on with her new, mysterious neighbour, who does what he wants without caring what others think of him. 
---
19. Falling For Challenge 
---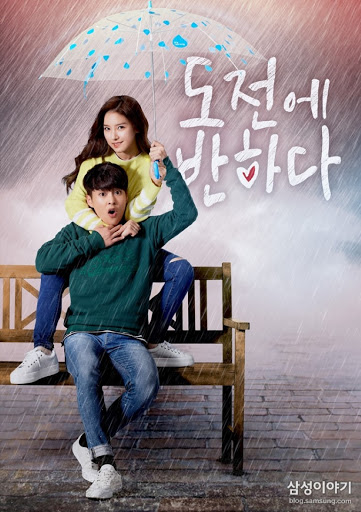 Image adapted from: Naver TV 
Main Cast: 
Xiu Min as Na Do Jeon

Kim So Eun as Ban Ha Na
Falling For Challenge is an older web series that stars EXO's Xiu Min and actress Kim So Eun – the same one from Boys Over Flowers and The Scholar Who Walks the Night – for a short but sweet romantic comedy.
Xiu Min's character, Do Jeon, works part-time as a clown while trying to become a comedian, while Kim So Eun's Ha Na is saving up in order to achieve her lifelong goal of owning a food truck. The two characters grow closer together as they work together to prevent the closure of the "One More" club in their university. 
---
20. Be Positive 
---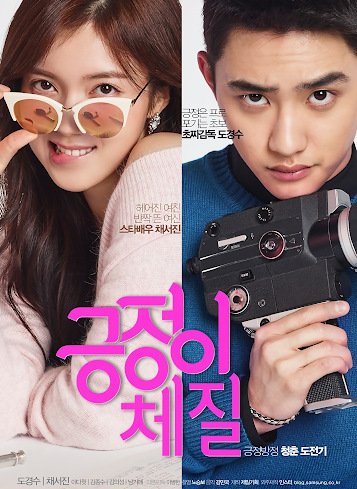 Image adapted from: The Qoo 
Main Cast: 
D.O. as Kim Hwan Dong 

Chae Seo-jin as Bang Hye Jung 

Lee David as Hwang In Guk 
Be Positive follows Hwan Dong, who is preparing for his graduation project as a film major and aspiring director. However, he faces difficulties so he ends up asking his ex-girlfriend to play the lead in his project. 
EXO's D.O. continues to deliver in this drama after a solid performance in It's Okay, That's Love. The show contributed to the popularity of other cast members – Chae Seo-jin went on to star in Girls' Generation 1979, while Lee David landed roles in Cheese in the Trap, Hotel Del Luna, and Itaewon Class.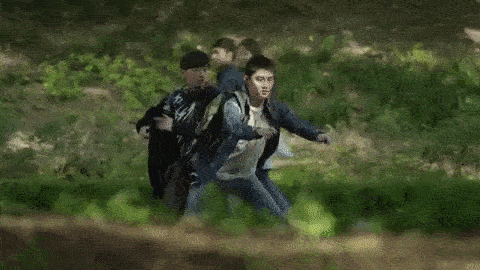 Video adapted from: Naver TV 
Be Positive's aim was to send a message of support to the younger generation through an accessible platform.
---
21. Love Playlist 
---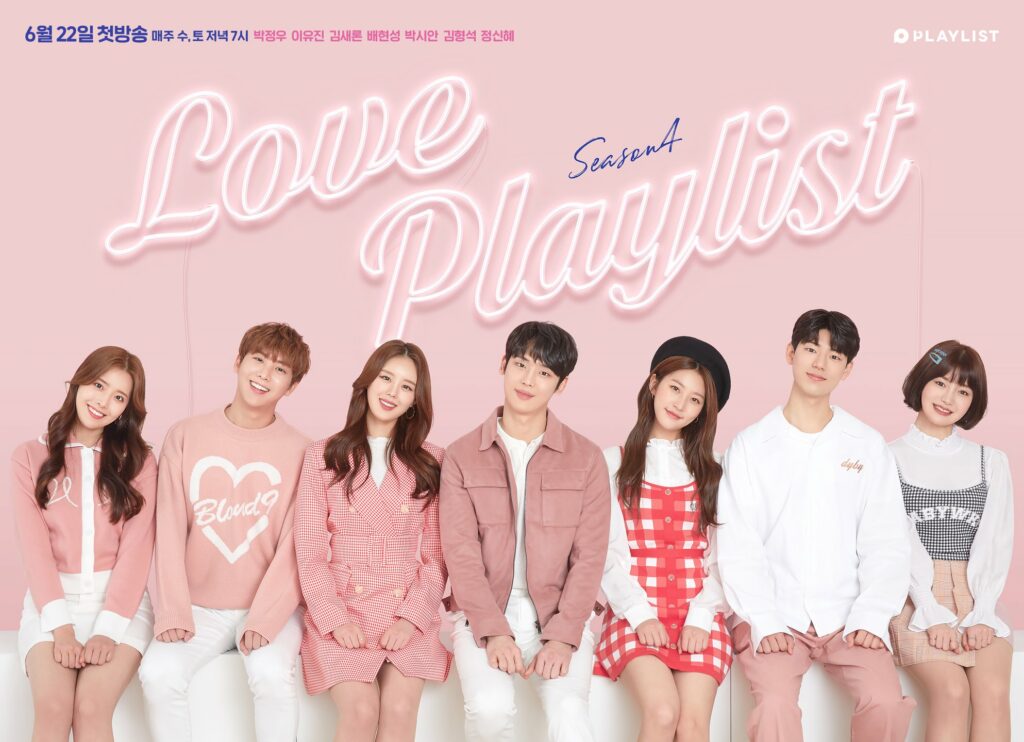 Image adapted from: @playlist_studio 
Main Cast: 
Kim Hyung Suk as Lee Hyun Seung 

Choi Hee Seung as Kim Min Woo 

Im Hwi Jin as Kwak Jun Mo

Lee Yoo Jin as Han Jae In
No Korean web drama list would be complete without LOVE PLAYLIST. Produced by PLAYLIST Studio, it is one of the most successful web dramas in Korea. In fact, the series marked a turning point for such shows, with the total number of views over 4 seasons exceeding 350 million. 
The plot revolves around a group of university friends and school, romances, and friendship. 
While the show may have started off with rookie actors and actresses, many of them have gained popularity through its success and received larger offers afterwards. For instance, Park Jung Woo – who plays Kang Yoon from Seasons 2 to 4 – received an offer to sign with BH Entertainment, which is home to names such as Lee Byung Hun and Kim Go Eun.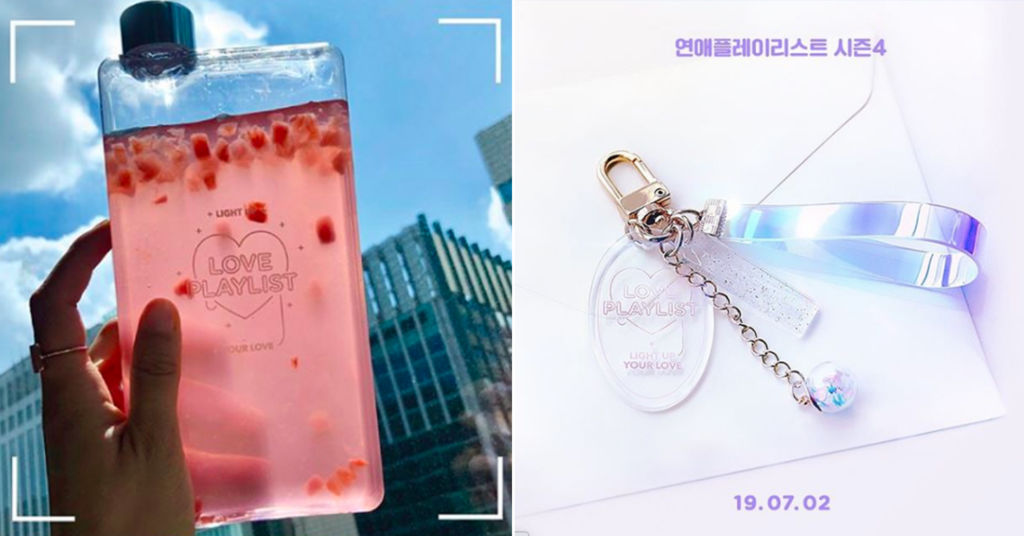 A Love Playlist-themed water bottle and phone strap.
Image adapted from: @playlist_goods, @playlist_goods
To cater to their growing fanbase, the studio has started selling merchandise such as water bottles, notebooks, phone cases, and phone straps. 
---
Korean web dramas that are short & sweet
---
Web dramas have grown in popularity over the years, carving out a niche of their own. Despite being short in length, these shows deliver, be it in terms of plot, cast, music, or production. Next time you need something quick to watch, web dramas are the way to go. 
Also check out:
---
Cover image adapted from: Playlist, @playlist_studio, Playlist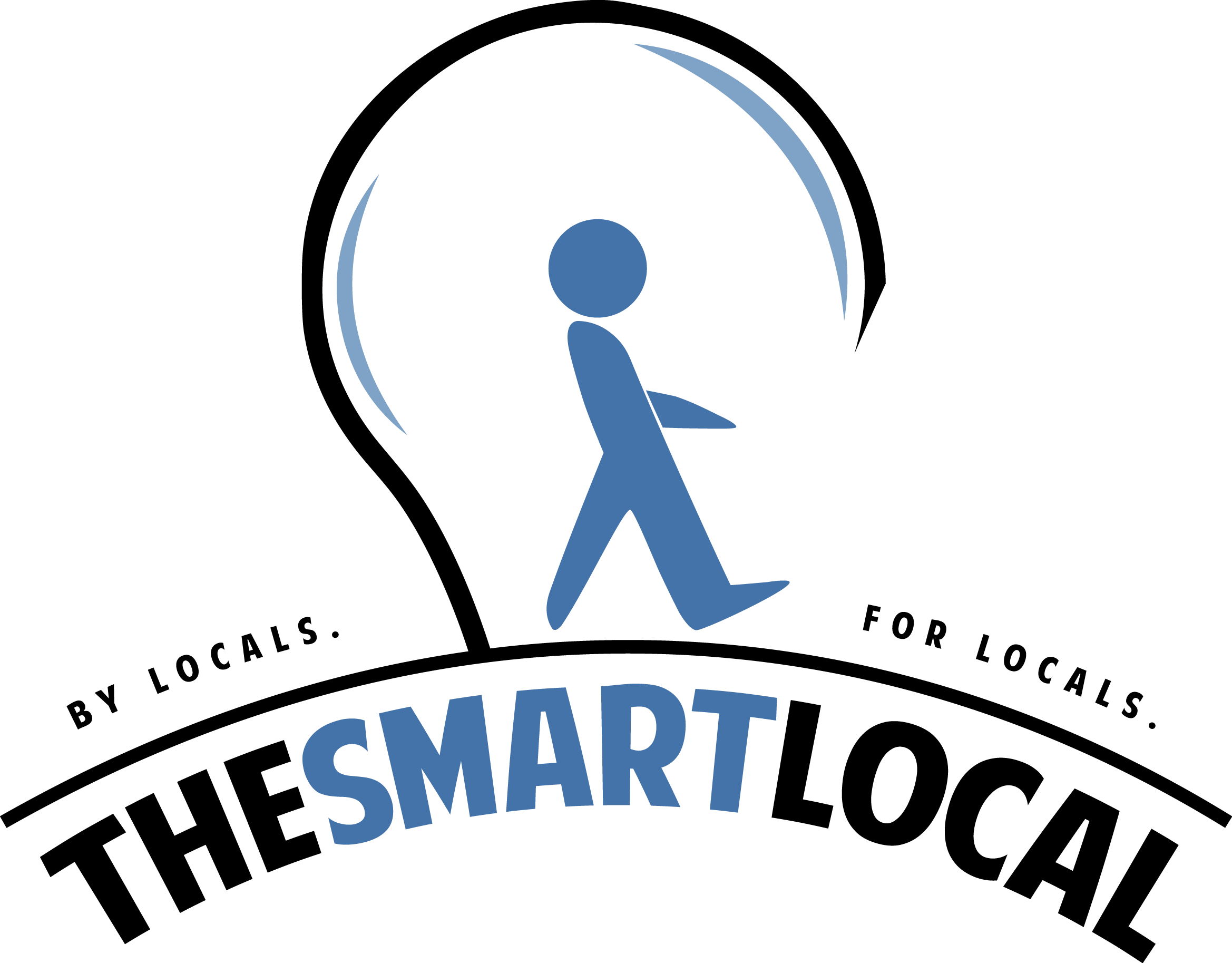 Drop us your email so you won't miss the latest news.