Park Min-young facts
---
After rising to fame thanks to Sungkyunkwan Scandal (2010), Park Min-young has constantly been pushing boundaries in her acting career. From dipping her toes in legal dramas to historical dramas, the sky's the limit. Here are 12 facts about Park Min-young that will open your eyes to a different side of the actress.
---
1. She studied abroad for three years 
---

Image credit: @rachel_mypark
At the young age of 14, Park Min-young followed her older sister to Pennsylvania, where she studied for about three years. 
This explains why the actress is fluent in English. If you've watched What's Wrong with Secretary Kim (2018), you would have seen a couple of scenes that captured Park Min-young communicating in English. 
After three years, she returned to Korea to prepare for her college entrance exam, which is also known as the most important exam in Korea. 
Not only did she matriculate at Dongguk University and major in theatre studies, she also attended graduate school at the said university, where she majored in moving-image production.
Watch Park Min-young introducing herself in English during an interview:
Video credit: ARIRANG K-POP
---
2. She's close to Jessica Jung  
---

Jessica Jung surprised Park Min-young with a coffee van to cheer her on during filming.
Image credit: @rachel_mypark
Former SNSD member Jessica Jung once mentioned that she has known Park Min-young since the former was an idol trainee, and they've been close friends ever since. 
Besides working in the entertainment industry together, the two also share similar life experiences such as having lived in the United States.
When Park Min-young was filming Her Private Life (2019), Jessica surprised her with a coffee truck decorated with cute pictures of the two them. 
In 2019, before the pandemic came in like a wrecking ball, they even travelled to Spain together! More specifically, they visited Majorca, which is an island known for its beach resorts and beautiful scenery.

Park Min-young having a whale of a time in Majorca, Spain.
Image credit: @rachel_mypark
Neither Park Min-young nor Jessica posted a picture of them together, but it was no difficult feat for hawk-eyed fans to find out that they travelled together.
By comparing geotags and the date of pictures posted on their respective Instagram accounts, fans were able to put two and two together.
---
3. She cried when she got her first acting role in High Kick!
---

Image credit: @rachel_mypark
Did you know that Park Min-young didn't debut as an actress, but a model for an advertisement?
In 2005, she was part of an advertisement by SK Telecom, also known as one of the biggest telecommunication companies in Korea.
A year later, she made her debut as an actress in the old but gold K-drama High Kick!
Initially, she didn't dream of becoming an actress. But during her time abroad, she was exposed to several K-dramas and films, which then made her want to pursue an acting career.
When she was given a role in High Kick!, she accepted the offer without hesitation. 
However, the actress cried when she found out that her first drama was a sitcom – she was disheartened as she dreamt of acting in a romance drama. Funny how she's the queen of rom-com dramas now!
---
4. She doesn't shy away from discussing plastic surgery 
---

Image credit: @rachel_mypark
It takes courage for Korean celebrities to confess that they've undergone plastic surgery because it still remains a taboo subject in Korea.
Despite the potential backlash and hate comments, Park Min-young confessed that she underwent plastic surgery in middle school.
During an interview with Sports Chosun, the largest sports and entertainment newspaper in Korea, the actress openly talked about how her mother urged her to get double eyelid surgery when she was in middle school. Besides that, she also had a rhinoplasty due to a crooked bone in her nose.
Park Min-young confessed to getting plastic surgery when she was rapidly gaining fame following her breakout role in Sungkyunkwan Scandal. Even though she had a lot to lose by opening up, she chose to be honest.
She added that being honest is not bad, and that she hopes people will focus on the present Park Min-young instead of dwelling on how she looked in the past.
---
5. Secretary Kim is her favourite role
---

The legendary Park duo, Park Min-young and Park Seo-joon.
Image credit: @rachel_mypark
When asked what her favourite drama role was during an interview with The Swoon, Park Min-young replied with Secretary Kim from the drama What's Wrong with Secretary Kim.
She shared that the role of Secretary Kim was her most comfortable acting experience to date because she shares many similarities with the character.
Also, she talked about how happy and excited she was while filming the drama. She loved the character so much that she found herself becoming attached to Secretary Kim.
The actress also said that she resembles Secretary Kim the most in real life too!
Check out her interview with The Swoon:
Video credit: The Swoon
---
6. Her office look in What's Wrong with Secretary Kim was sensational 
---

Image credit: @rachel_mypark
What's Wrong with Secretary Kim wasn't only popular because of the sizzling on-screen chemistry between Park Min-young and Park Seo-joon, but also because of the actress' sensational office looks.
Since the drama is centred on female office workers in their 20s and 30s, Park Min-young tried her best to represent their image as accurately as possible.
Although some elements of fantasy were included to make the drama more entertaining, the actress did her best to portray a realistic image of a Korean female office worker.
Since the drama was adapted from the Korean webtoon of the same name, she even lost a total of 4kg to look as close as she could to the webtoon character.
Here's a compilation video of some of her sensational office outfits in the drama:
Video credit: Drama & Movie Fashion
---
---

Park Min-young dancing alongside May J Lee.
Image adapted from: 무엑터스 NAMOOACTORS Official
Park Min-young held her first fan meeting in 2018, and she wanted to make the event a special and memorable one for her beloved fans.
It turns out that the actress isn't only good at acting, but also at dancing! She took her fans by surprise when she prepared a dance performance for them despite her hectic schedule.
Her dance practice video went viral when it was posted on YouTube in 2018. In the video, she dances alongside May J Lee, a dancer and choreographer who used to teach at 1Million Dance Studio. May J Lee was also the dance mentor for the Produce 48 trainees.
The two-and-a-half minute video comprises two songs, God Is A Woman by Ariana Grande and Touch by Little Mix. 
Watch the baddie version of Park Min-young dancing here:
Video credit: 나무엑터스 NAMOOACTORS Official
---
8. She has a YouTube channel 
---

Image adapted from: 그냥, 박민영 Just Parkminyoung
In June 2020, Park Min-young created her YouTube channel, 그냥, 박민영 Just Parkminyoung.
It's a wonder how the actress manages to create content for her YouTube channel while committing to her busy acting career.
Her channel gives you a glimpse into events in her day-to-day life, such as preparing a bridal shower for her friend, sharing what happens behind the scenes of a photoshoot, and simply going on a drive.
It's always nice when your favourite celebrity goes the extra mile to create exclusive content for fans. Although Park Min-young doesn't post regularly, YouTube is a great platform for her to interact with her fans on a more personal level.
She even came up with a nickname for her subscribers. Among the many ideas raised by her fans, she decided to go with MINYONS, which sounds like "minions" from the animated film Despicable Me.
If you're curious about what Park Min-young carries in her bag on the daily, you can watch her What's In My Bag video here:
Video credit: 그냥, 박민영 Just Parkminyoung 
---
9. She wants to play a sociopath 
---

Image credit: @rachel_mypark
Although Park Min-young is the queen of rom-com dramas, she's also a versatile actress who's not afraid of taking on diverse characters such as a sociopath.
The actress enjoys watching Netflix during her free time, and one of her favourite series is You. This psychological thriller follows a sociopath who becomes obsessed with the women he falls in love with at first sight.
She enjoyed watching You because of how fresh and interesting the plot was. In particular, she thought it was intriguing that the series began with the sociopath's narration, and that it revolves around his perspective.
It's difficult to imagine the goddess-like actress taking on the role of a sociopath, but it'd be exciting to witness Park Min-young stepping out of her comfort zone. Perhaps we'll get to see a creepy side to her in the near future.
---
10. She enjoys cooking and is good at it 
---

Park Min-young in the kitchen cooking up a storm for her parents.
Image adapted from: 그냥, 박민영 Just Parkminyoung
Talk about being a jack of all trades – besides acting and dancing, Park Min-young is also good at cooking.
Park Min-young's speciality is kimchi, which is impressive as it requires years of experience and practice.
If you're curious about how Park Min-young makes her kimchi, check out the video here: 
Video credit: 그냥, 박민영 Just Parkminyoung
Apart from making some good ol' kimchi, she can even prepare a three-course meal all by herself.
In one of her YouTube videos, she prepared a feast for her parents. Watch the actress making salad, pasta, and steak here:
Video credit: 그냥, 박민영 Just Parkminyoung
---
11. She's on team mint chocolate
---

Image credit: @rachel_mypark
If you didn't already know, mint chocolate is a polarising flavour that's beenthe subject of many a debate in South Korea. 
Take BTS for instance: J-Hope and Jungkook are fans of mint chocolate, but the rest of the members don't understand what the hype is about.
From mint chocolate soju to mint chocolate toothpaste, the experiment on food combinations involving the flavour is never-ending.
But good news to all mint chocolate fans out there – Park Min-young shared that she's on team mint chocolate in a TMI interview!
---
12. Her MBTI type is ENFP-T
---

Image credit: @rachel_mypark
If you've yet to take the MBTI personality test, what are you waiting for?
The personality test has basically taken over blood typing stereotypes in Korea, and many celebrities have made their MBTI type public information.
In one of her YouTube videos, Park Min-young took the test due to an overwhelming request by her fans. It turns out that she's an ENFP, also known as "The Campaigner".
She took the test with doubt and scepticism as she doesn't believe in personality tests, but after reading the description of her personality type, she admitted that the result was relatively accurate.
You can watch her taking the personality test here:
Video credit: 그냥, 박민영 Just Parkminyoung
---
Park Min-young facts that will fascinate you
---
These 12 facts about the actress boil down to one key fact: don't judge a book by its cover. Park Min-young may have played several demure roles that tend to focus on her appearance, but don't let that distract you from her bold and outgoing personality.
Park Min-young's latest work, Forecasting Love and Weather, is currently on air. To understand why she's known as the queen of rom-com dramas, you should give the drama a shot. Here's a bonus point: Song Kang is her co-star!
Also check out: 
---
Cover image adapted from: @rachel_mypark and @rachel_mypark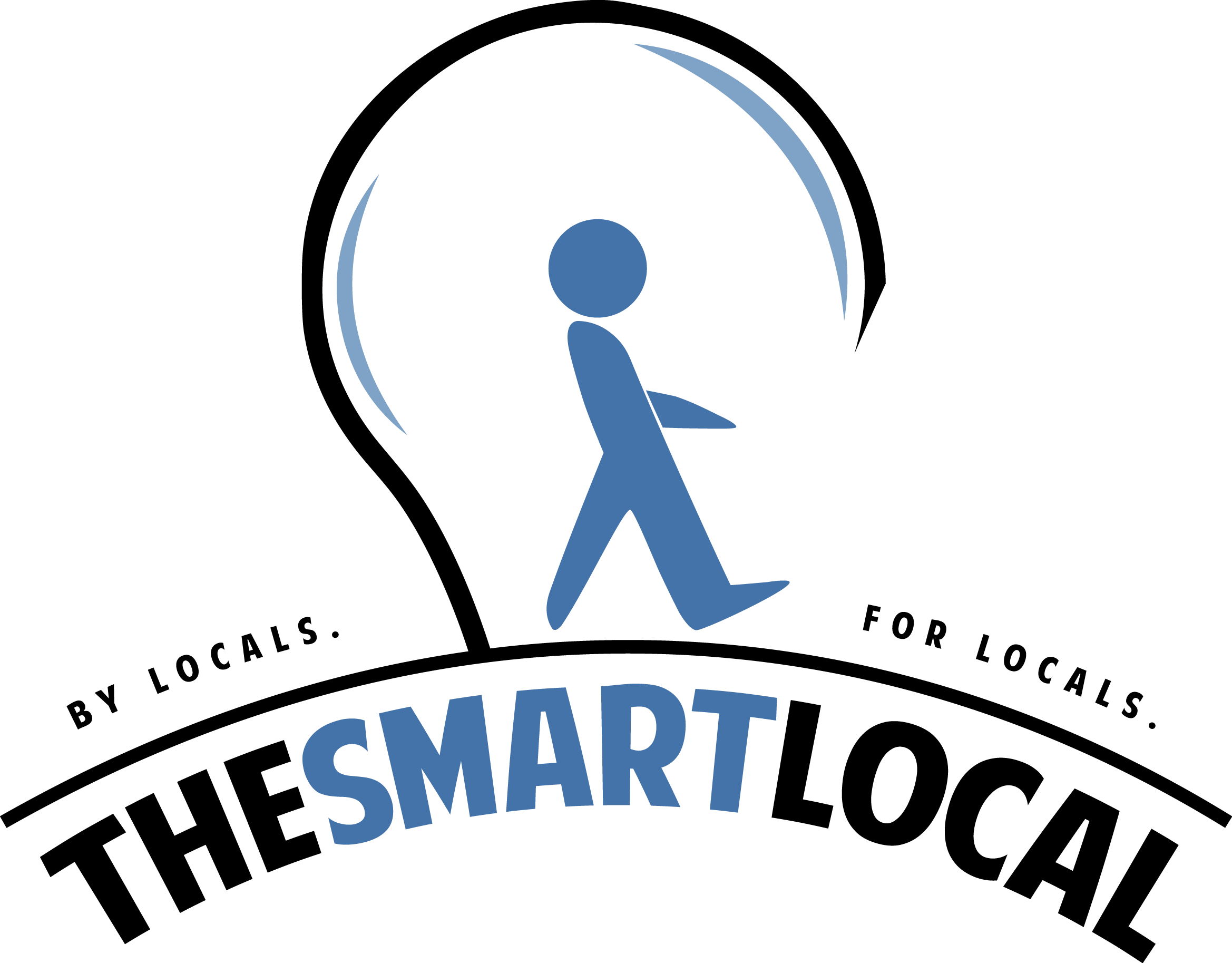 Drop us your email so you won't miss the latest news.