Pocha streets in Seoul
---
Pocha, the short form of pojangmacha (포장마차), is a type of tent bar that serves cheap and good street food. Pocha are usually open till late at night and people like to visit these tent bars as their 2nd or 3rd stop on a night out.
Besides their cosy and casual atmosphere, pojangmacha are also well-liked for their 안주 (anju) – side dishes and snacks that pair well with alcohol. These anju are usually displayed in refrigerators that have clear glass doors so that customers can easily browse through before ordering. 
Over the years, tent bars have grown larger in scale and there are now even dedicated streets with rows of pocha lined up. On your next night out in Korea, don't forget to check out these 8 pocha streets where you can drink the night away like in Mystic Pop-up Bar. 
---
1. Mapo Pocha Street 마포 포차거리 
---

Image credit: @minjitree
Mapo Pocha Street is one of the most popular pocha streets in Seoul. After working hours, the place gets crowded with office workers and couples. The alley is conveniently located between Mapo Station and Gongdeok Station, opposite Yeomri Elementary School. It's just a 5-minute walk from Mapo Station Exit 2.

Image credit: @_sena.vincent
With just KRW10,000 (~USD8.99) in hand, you can get a variety of anju, including fish cake soup, chicken gizzard, and udon. 

Jjusam bulgogi (Stir-fried pork belly & squid)
Image credit: @foodringguri
Some of these tent bars also serve complimentary portions of sliced cucumbers, carrots, and a gochujang dip as a service (서비스).
---
2. Yeongdeungpo Pocha Street 영등포 포차거리
---

Image credit: @ssun_oung
You'll find Yeongdeungpo Pocha Street after coming out of Yeongdeungpo Station Exit 6 – if you can't find it, look out for KB Kookmin Bank or Shinhan Bank as they are near the stretches of tent bars. 

Golbaengi Soup
Image credit: @jwon___eeeeee
Tent bars at Yeongdeungpo are famous for their 통골배이탕 (ttong-gol-bae-ee-tang), also known as sea snail soup. One bowl usually costs ~KRW12,000 (~USD10.79). Pour some soju into your soup, like the locals do, for the ultimate pocha experience.

Image credit: @jiinii_
The soup also goes well with spicy ramyeon (KRW3,000, ~USD2.70) and jjapaguri (KRW6,000, ~USD5.40), both of which will prepare your body for a whole night of drinking.
Yongdeungpo Pocha Street became popular after it was visited by celebrity couple Han Go-eun and Joon Park in SBS' Same Bed, Different Dreams, as well as comedian Kim Joon-hyun.
---
3. Jongro 3-ga Pocha Street 종로 3가 포차거리
---

Image credit: @life_sergio_
Jongro 3-ga Pocha Street is located near Jongro 3-ga Station Exit 6, in the hipster neighbourhood of Ikseon-dong. 

Image credit: @kim___ssum
The street has many pojangmacha and can get quite crowded even on weekdays. The tent bars at Jongro 3-ga serve a large variety of seafood, subject to seasonal availability. 

Gobchang bokkeum
Image credit: @awesome.park
The most popular dish in the area is 곱창볶음 (gob-chang-bok-keum, stir-fried gizzard), which costs around KRW12,000 (~USD10.79).

Image adapted from: @minjung.komin
Besides gizzards, you should also give 오징어볶음 (oh-jing-eo-bok-keum, seasoned squid) or 산낙지 (san-nak-ji, live octopus) a try – both are local favourites. 
---
4. Gangbyeon Pocha Street 강변 포차거리
---

Image credit: @kej5571_
You can find Gangbyeon Pocha Street near Gu-ee Park in Gwangjin-gu. After coming out from Gangbyeon Station Exit 1, cross the road to reach the street. There are approximately 12 stalls, all in the vicinity of the Han River. 

Image credit: @beautiful_ming
The 오돌뼈 (o-dol-bbyeo, stir-fried cartilage) here is a must-try. Its chewiness and spiciness pair well with fish cake soup and a glass of soju. It's usually sold for KRW10,000 (~USD8.99).

Image credit: @kkul_kkul_pig
All-time favourites, such spicy rice cakes (떡볶이, tteok-bok-ki), mussel soup (홍합탕, hong-hab-tang), and udon (우동, u-dong), are also served here. 
---
5. Euljiro 3-ga Pocha Street 을지로3가 포차거리
---

Image credit: @hungry_seoul_korea
Euljiro 3-ga Pocha Street is located near Euljiro 3-ga Station Exit 4, and it's also known as Euljiro Nogari Alley (을지로 노가리골목). The sizes of the tent bars here are a lot bigger compared to those in other pocha streets, and most have both indoor and outdoor seating. 

Image credit: @kiremmi
만선호프 (man-seon-ho-peu) is one of the most well-known pojangmacha in the alley.

Garlic fried chicken
Image credit: @hungry_seoul_korea
The tent bar is famous for their fried chicken, which comes in 2 flavours – classic fried chicken (KRW16,000, ~USD14.39) and garlic fried chicken (KRW17,000, ~USD15.29).

Nogari and beer
Image credit: @photoc3
If you're visiting this pocha street, you must try the fried nogari, a type of codfish usually sold for KRW1,000 (~USD0.90) per piece. It's the perfect anju for your drinking session. Most pojangmacha at Euljiro 3-ga serve complimentary peanuts and rice popcorn with every order too. 
---
6. Shindaebang Pocha Street 신대방 포차거리
---

Image credit: @luckyzebra86
Shindaebang Pocha Street is located near Shindaebang Station Exit 2. It is right beside Dorimcheon, which grants you a nice view of the river while you have your soju session. 

Image credit: @hxxrany
The pocha at Shindaebang are known for their 닭꼬치 (dak-ggot-chi, chicken skewers) and 떡꼬치 (tteok-ggot-chi, rice cake skewers), which are sold for around KRW8,000 (~USD7.20). The skewers go well with soju.

Image credit: @an9bal
After placing your order, you'll usually be served refillable fish cake soup (오뎅탕, o-deng-tang), on the house. 
---
7. Yeonsinnae Pocha Street 연신내 포차거리
---

Image credit: @yangyang_2e
After coming out of Yeonsinnae Station Exit 6, you'll be able to find some pocha along the road. Pocha at Yeonsinnae Pocha Street are known for their noodle dishes. The 칼국수 (kal-guk-su, knife-cut noodles) and 짜장면 (jja-jang-myeon, black bean sauce noodles) are particularly popular with patrons.

Kalguksu (left) and jjajangmyeon (right)
Image credit: @sungwonpark
Some pocha owners here even make their noodles from scratch. 
---
8. Jungnang Pocha Street 중랑 포차거리
---

Image credit: @zzgum_95
Once you alight at Jungnang Station, head to either Exit 2 or 3, where you'll find a whole stretch of tent bars. 
Because these tent bars are located so near the subway station, you get to hear the sound of trains chugging along while you chug your soju shots. 

Image credit: @babbab119
다운이네 (da-woon-ee-ne) is a popular pocha at Jungnang Pocha Street, and queues usually start forming at 6PM even though the place only opens at 7PM.

Grilled pork belly with kimchi
Image credit: @ordinary_eating
When you're there, you must try the 김치삼겹살 (kim-chi-sam-gyeop-sal) – grilled pork belly with kimchi (KRW10,000, ~USD8.99) – for a heavenly mix of grilled meat and kimchi. 

Image credit: @sunny_b_8921
Cabbages and gochujang are provided along with the pork belly. Like with most tent bars, the stalls at Jungnang Pocha Street will serve some complimentary side dishes with every order. 
---
Visiting pocha streets in Seoul
---

Image credit: @la.fruta_pearl
To prepare you for the ultimate pocha experience, here are a few tips when visiting one:
Always have some

cash

with you as most

pocha

don't accept card payment.

Some tent bars

 

don't have prices on their menu

but generally, prices are cheaper than in restaurants. If you're afraid of getting over-charged, look for

pojangmacha

with prices listed on their menu. 

Most menus are in Korean so it'll be good to have translation apps, such as Papago and Naver Dictionary, on your phone.
There are no toilets in pocha tent bars

so you have to look for public restrooms in nearby malls and subway stations if nature calls.
Lastly, when visiting pocha bars, don't be afraid to try different dishes as they are known for their extensive list of authentic Korean food. If there are seasonal dishes available, seize the chance and give them a try too. 
Check out other K-culture articles:
---
Cover image adapted from (clockwise from top-left): @awesome.park, @kiremmi, @jwon___eeeeee, and @life_sergio_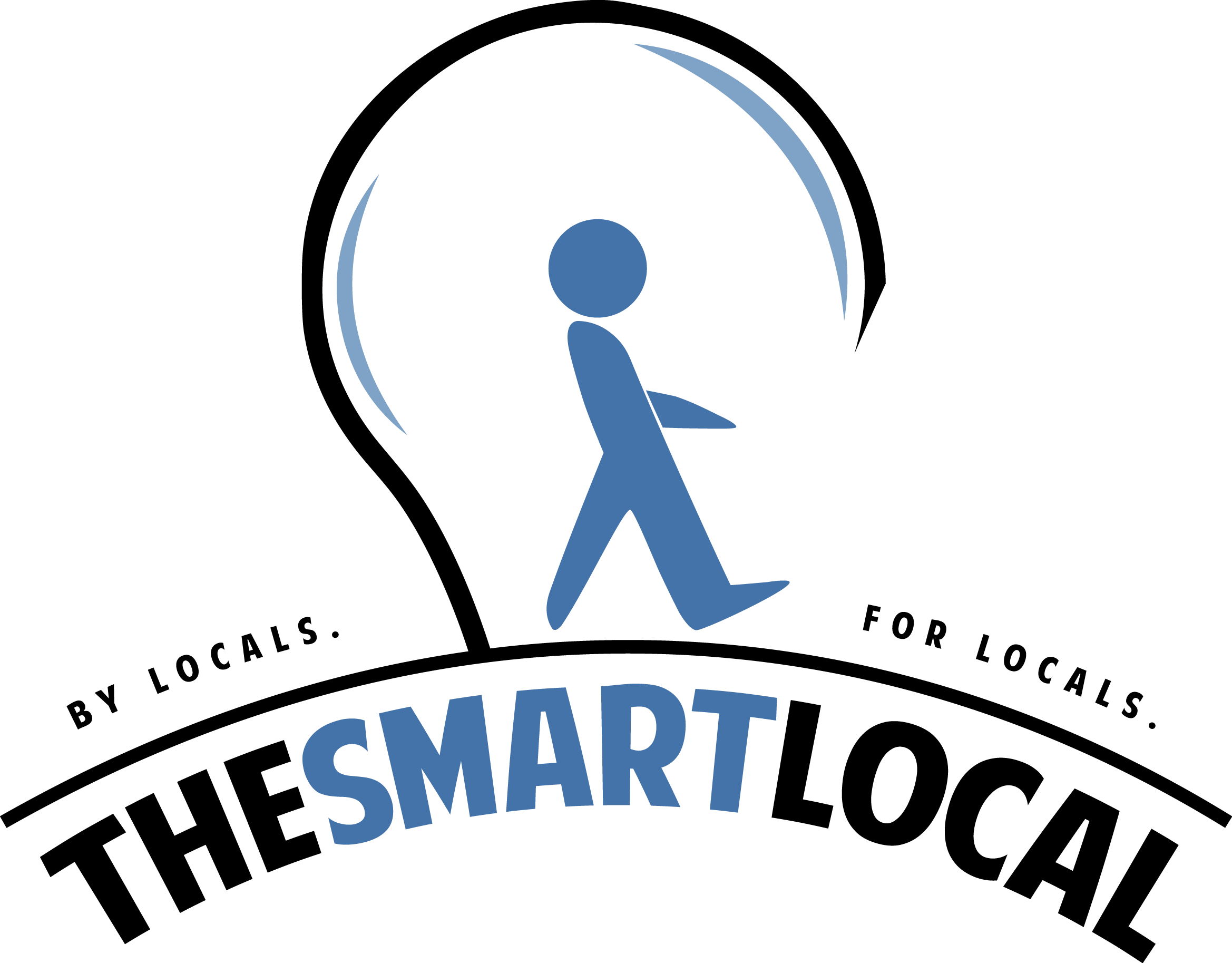 Drop us your email so you won't miss the latest news.