Romantic activities in Seoul
---
This Valentine's season, you may be looking to do something other than the typical dinner with your partner. Thankfully, Seoul has an abundance of romantic activities, allowing for meaningful bonds to be forged with your significant other – all while having fun. If you need inspiration for your upcoming date, check out this list of 9 romantic activities in Seoul.
---
1. Have a caricature done at Acorn Caricature
---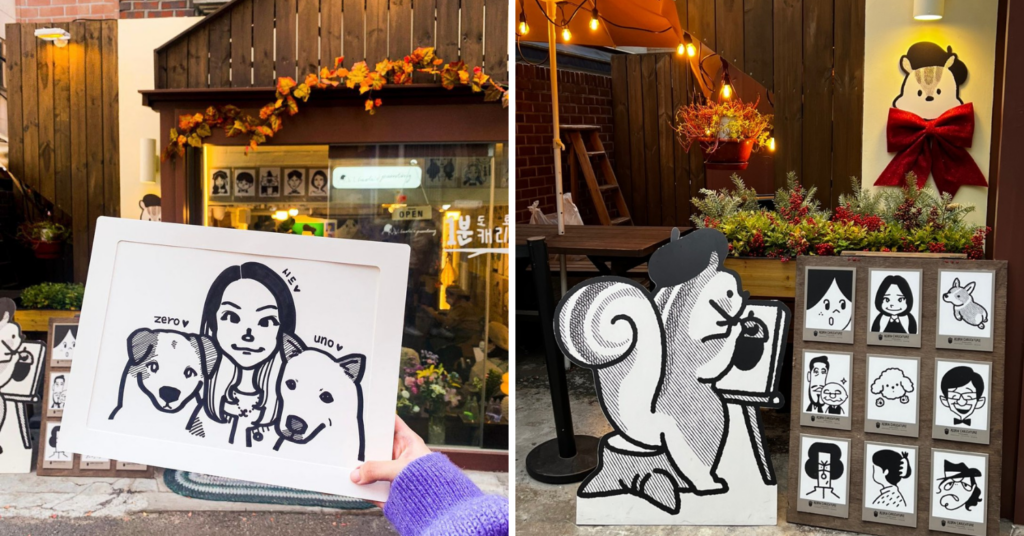 Cute caricatures.
Image adapted from: @cesdmonsada, 제트
Acorn Caricature offers portrait caricatures inside their cute and cosy space. The shop has grown wildly popular within the last year and sees long queues during peak hours. There's a range of options to choose from – from solo to family portraits.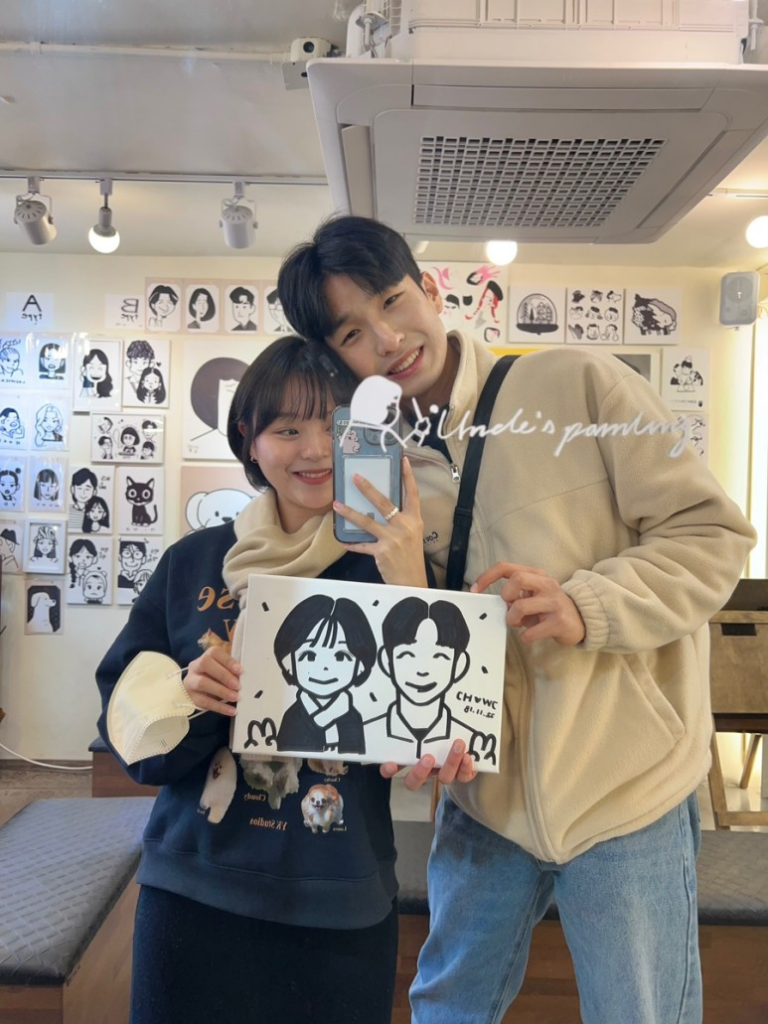 Image credit: 쥬니
The caricatures cost KRW7,000 (~USD5.70) for solo portraits done on paper, and KRW19,000 (~USD15.44) for couple portraits done on canvas.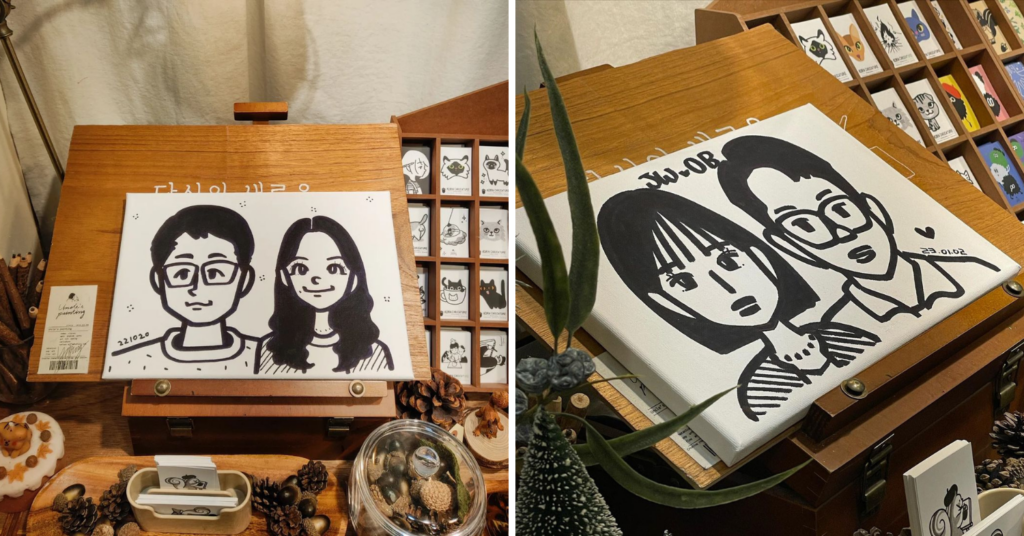 Image adapted from: @xiaowei_low, @o_yun_b
If you're intending to surprise your other half, the artists are also able to draw caricatures from photographs, as long as facial features are visible. You can even opt for a portrait of your pet, or include your pet in your group caricature.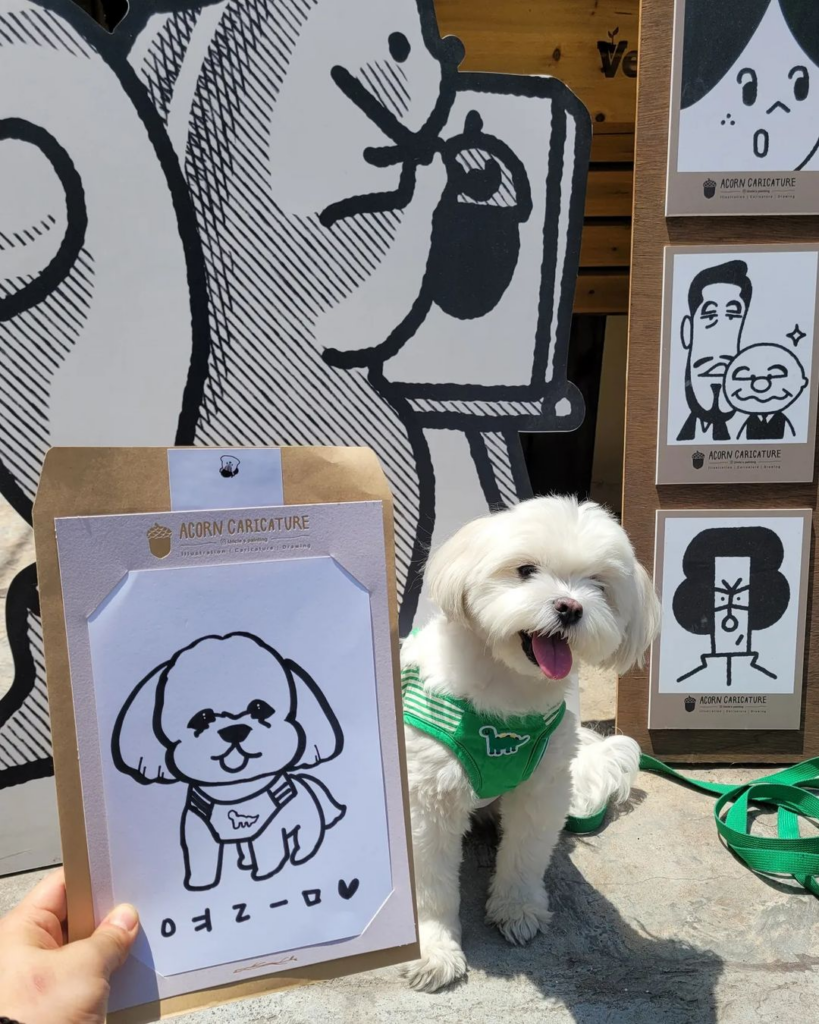 Get a caricature of your fur-baby.
Image credit: @lov.summer_
Acorn Caricature is a great way to spend time with your partner – and you'll get an adorable memento to remember the date. 
Address: 34 Donggyo-ro 38-gil, Mapo-gu, Seoul
Opening Hours: 12pm-9pm, Daily
Contact: 0507-1373-2903 | Acorn Caricature's Instagram
---
2. Get your fortune told based on your MBTI
---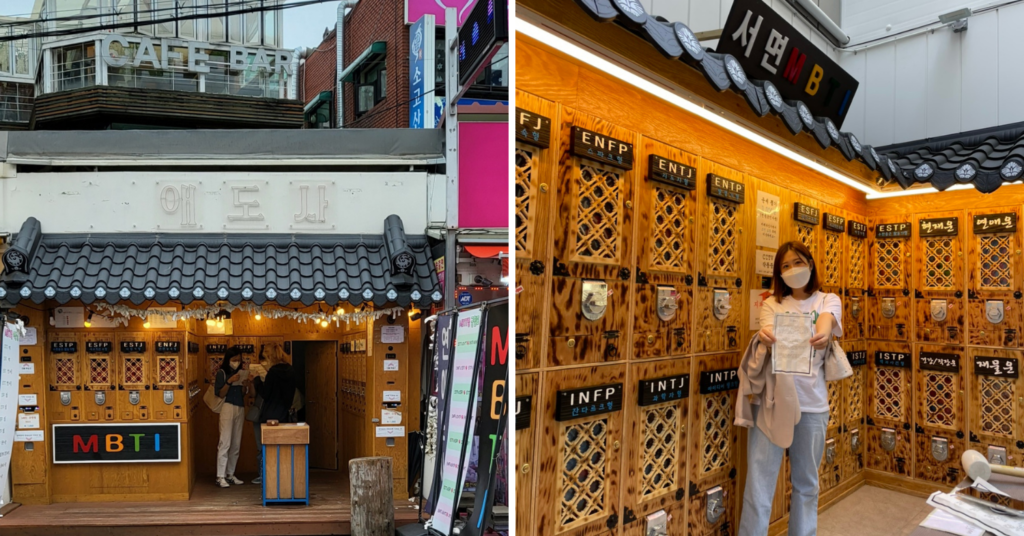 Image adapted from: hijin, 설아뚜
If you're on a date in Hongdae, keep a lookout for these fortune-telling stores filled with gachapon machines. For just KRW1,000 (~USD0.81), you can get your fortune read based on your Myers-Briggs personality type from the machines, which are labelled according to the 16 personality types.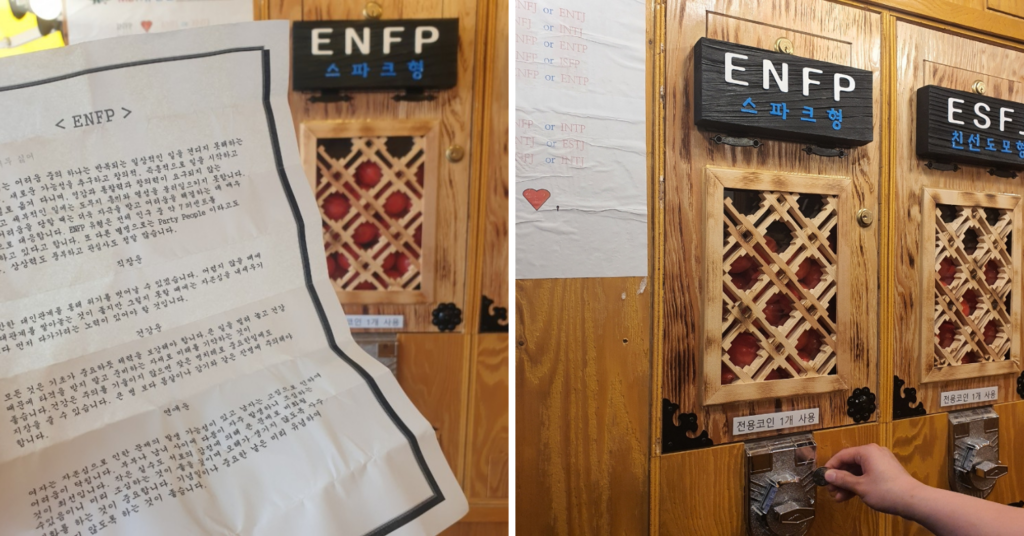 Fortune-telling booths in Hongdae.
Image adapted from: 정은, 뚜
The fortunes are written in Korean, but a translation app will be able to decipher the message for you. If you're in the area, it's definitely worth stopping over at these stores. Getting your fortunes told together is also a cute and fun activity to get to know your partner better.
---
3. Take photos at The Film
---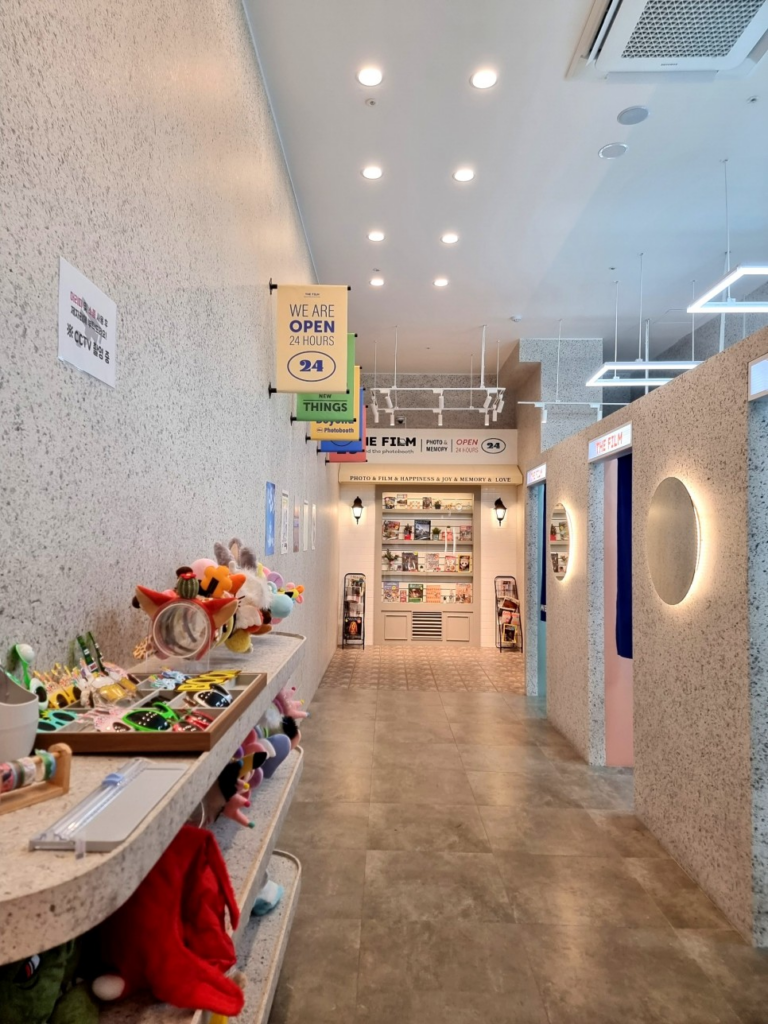 Image credit: YENA
Photostrips have become a popular memento, with many film studios popping up around Korea. Besides Life4Cut and Photomatic, another studio that offers a unique photo booth experience is The Film. 
Aside from a wide variety of adorable photostrip frames, The Film is famous for their translucent photostrips. 
The price of the photostrips range from KRW4,000 (~USD3.15) to KRW8,000 (~USD6.30). If you're getting a 1-cut photostrip, you can also purchase a keyring frame at KRW5,000 (~USD3.93) to store it in.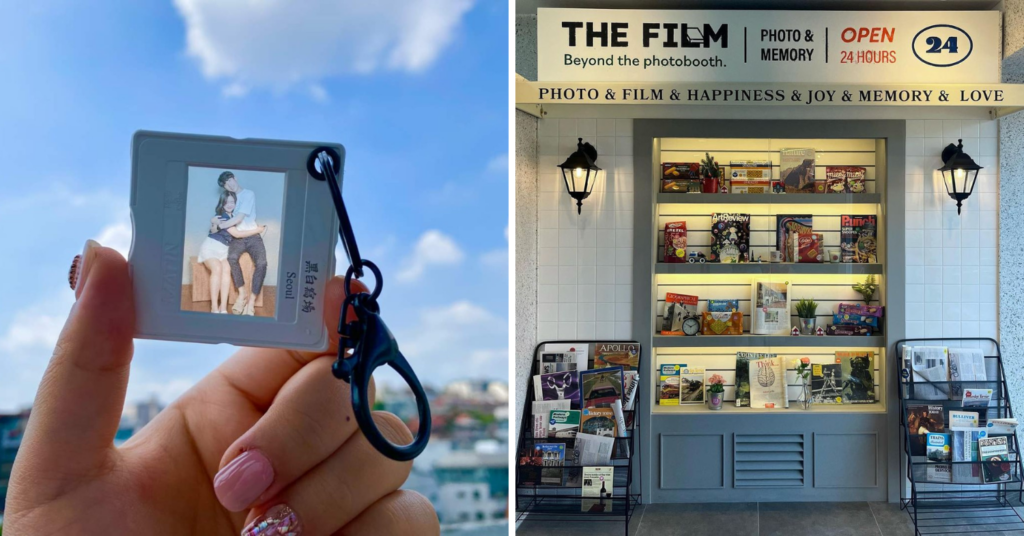 Image adapted from: 포토키오스크 넥스온, @yuinlin_n
With many outlets across Seoul, it won't be difficult to pop by for a quick photoshoot with your partner – a reminder of a happy day spent together.
Opening Hours: 24 hours, Daily
Contact: The Film's Instagram
For a list of branches, click here.
---
4. Craft perfumes at Proust
---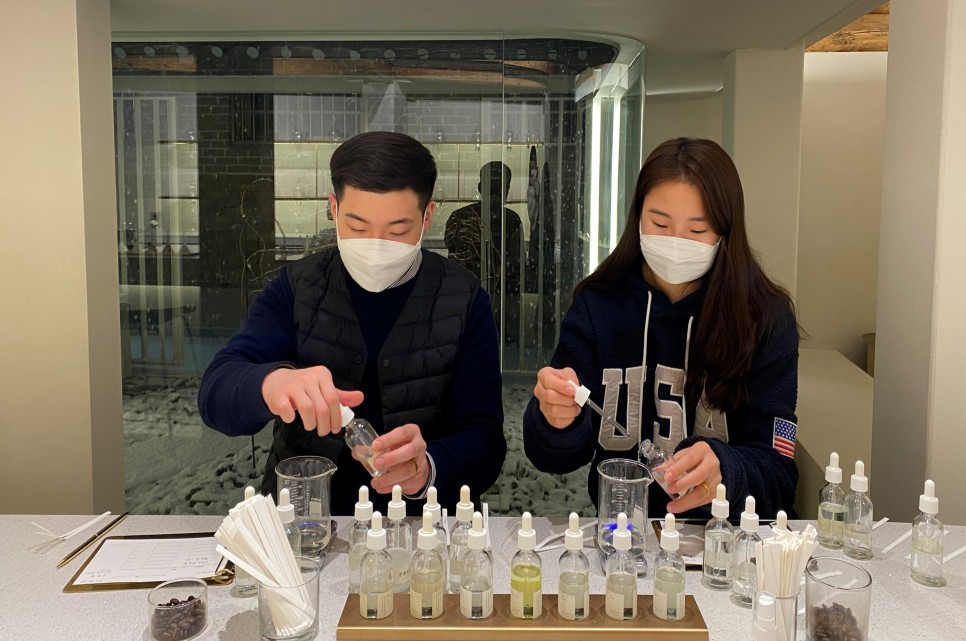 Image credit: 이정원
Proust is a perfume store that offers perfume-making workshops for you and your partner to find your signature scents. Choose from over 300 scent profiles, and mix and match to find a combo that hits the right notes.
For KRW65,000 (~USD51.48) per person, you'll be guided through a 1.5-hour workshop, which will give you plenty of time to experiment with different scent combinations. At the end of the workshop, you'll get to bring home a 50ml bottle of your new perfume. Afterwards, head to the in-house cafe to enjoy a cup of tea. 

Image credit: 수수떡
Proust offers a relaxing space and a unique experience. It's a good way to unwind with your partner and to create a special scent that will remind you of the time you spent together.
Address: 140-4 Myeongnyun 4(sa)-ga, Jongno-gu, Seoul
Opening Hours: Mon-Tue 12pm-8pm | Wed-Sun 11.30am-9pm
Contact: 0507-1333-3552 | Proust's Instagram
---
5. Customise couple rings at Eunpa Eunpa
---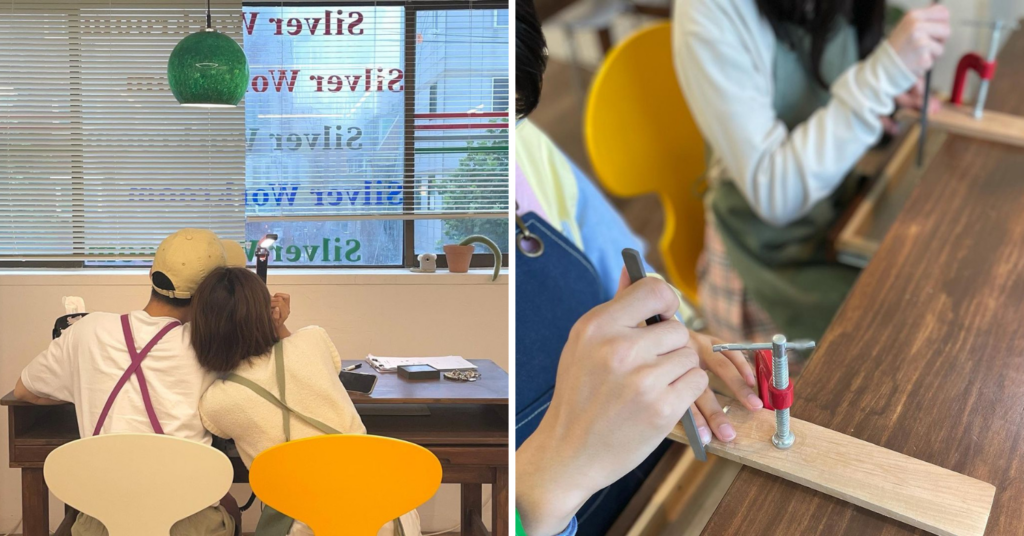 Image adapted from: @epep_workroom, @epep_workroom
In Eunpa Eunpa's cosy studio space, you can craft and customise a pair of matching rings together with your partner. The guided workshop costs KRW25,000 (~USD19.80) per person and provides a wide variety of ring designs and metals.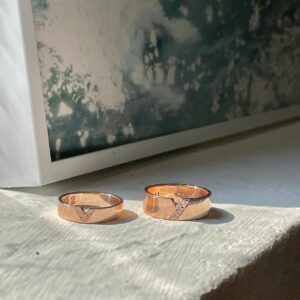 Image credit: @epep_workroom
You can also opt to engrave the rings to make them even more personalised. The experience of making the rings together is sure to create a special memory that will last a lifetime.
Address: 259-10 Yeonnamdong, Mapo-gu, Seoul
Opening Hours: 12pm-8pm, Daily
Contact: 0507-1387-5020 | Eunpa Eunpa's Instagram
---
6. Take a makgeolli-making class at Soolow
---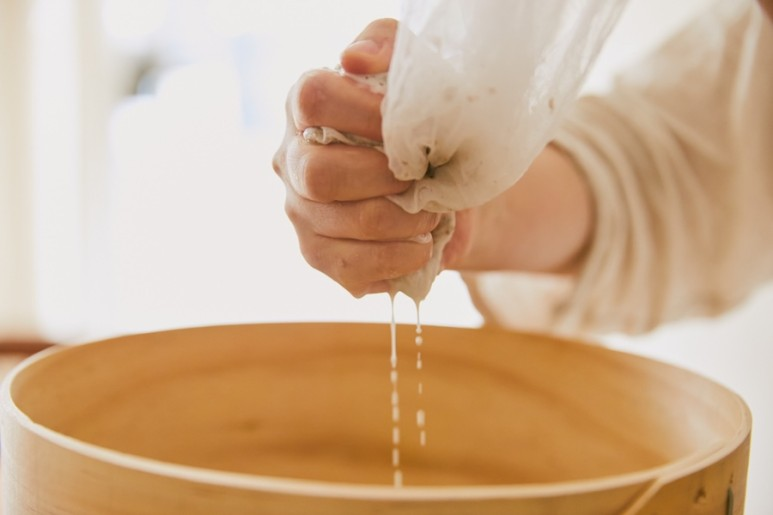 Image credit: 술로우
Soolow's makgeolli-making class brings you a traditional experience, where you and your significant other can delve deeper into Korean culture together. Soolow has been teaching the craft of this traditional beverage for years, so you can be assured that you're learning from experts.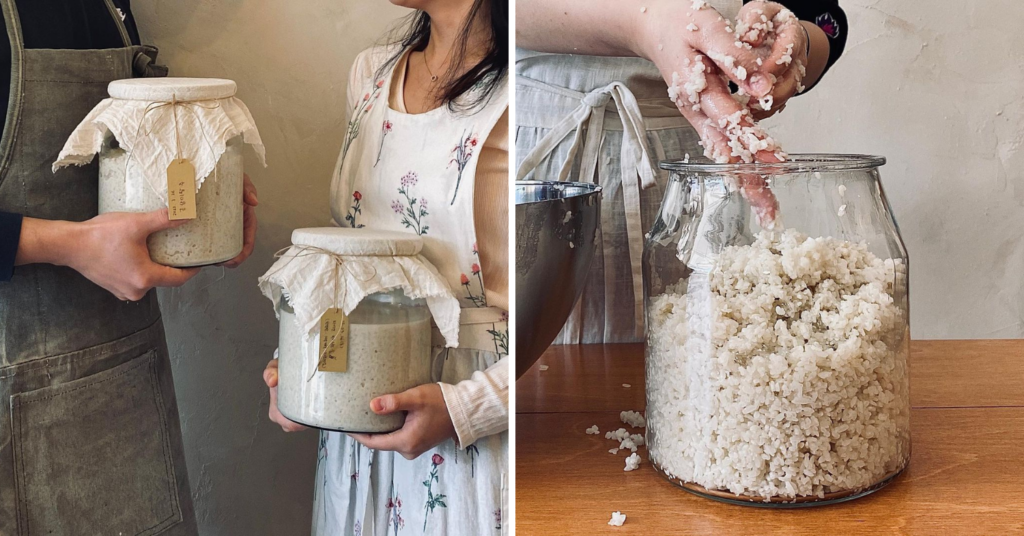 Image adapted from: @_soolow, @_soolow
The guided workshop is conducted in small groups over a span of 2 hours, so you can enjoy a quiet and intimate experience. A photo memento is also provided at the end of the experience.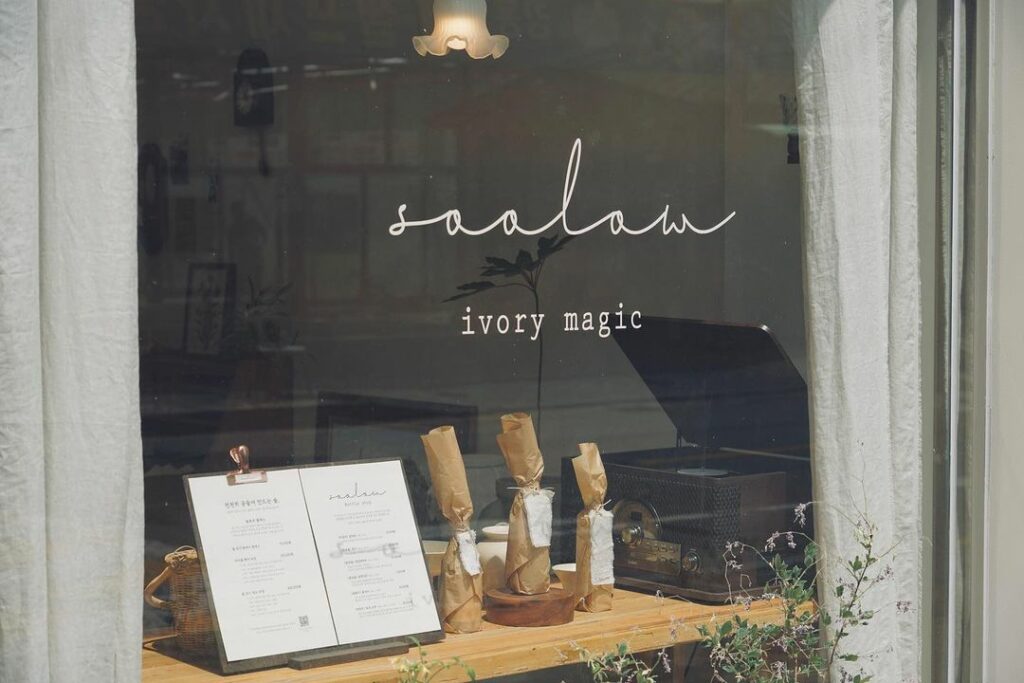 Image credit: @_soolow
The workshop costs KRW80,000 (~USD63.29) per person, and you'll get to bring home 1.5-litre worth of delicious makgeolli. 
Address: 47-101 Seongan-ro, Gangdong-gu, Seoul
Opening Hours: Tue-Sat 11am-5pm (Closed on Sundays & Mondays)
Contact: 0507-1368-5166 | Soolow's Instagram
---
7. Customise matching dishware at Of You
---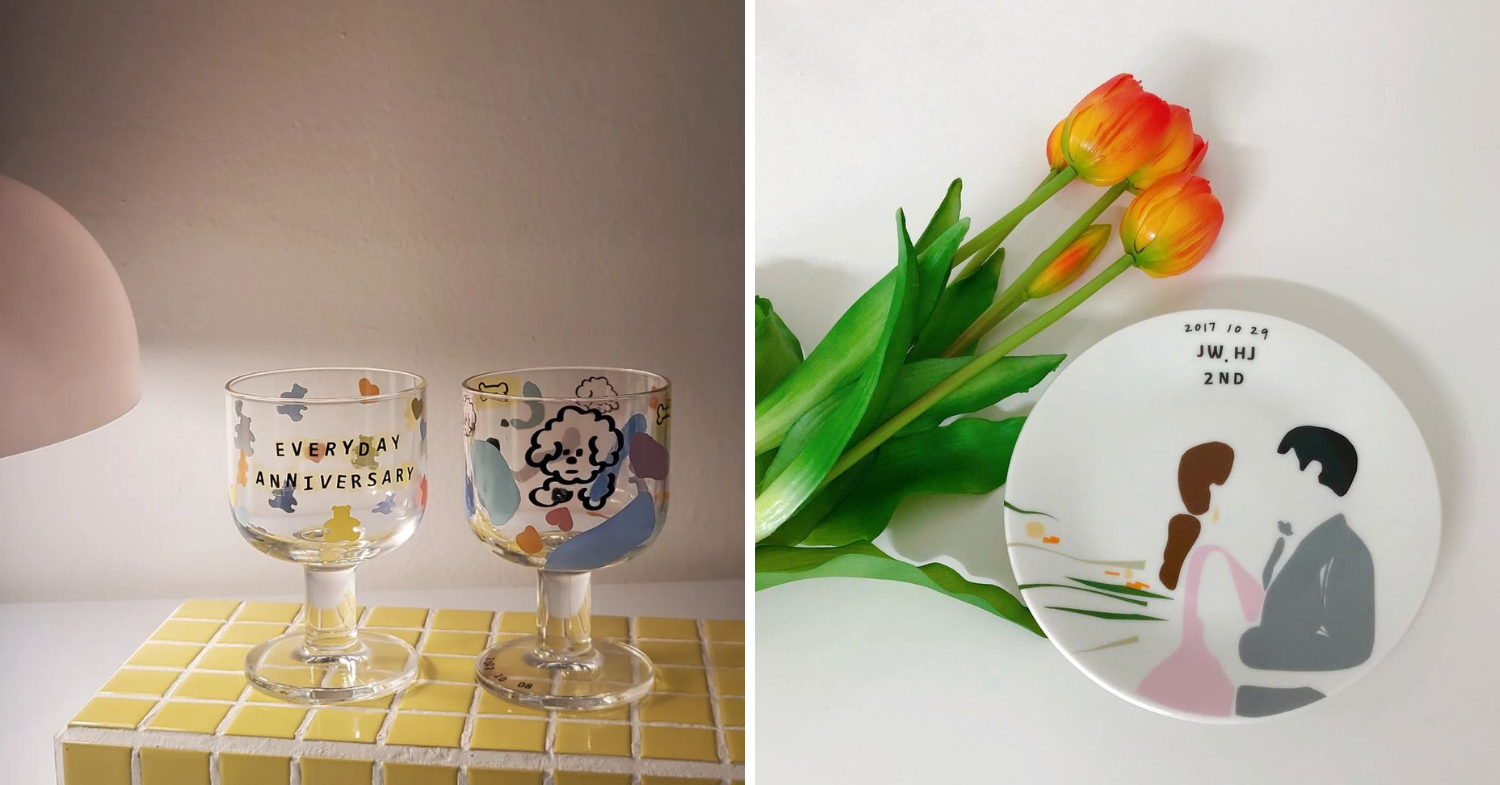 Image adapted from: @daa._.yun, @0809dy
Of You is a workshop cafe where you and your partner can customise your own dishware. Choose from an array of colourful transfer paper to decorate the homeware of your choice, and unleash your creativity.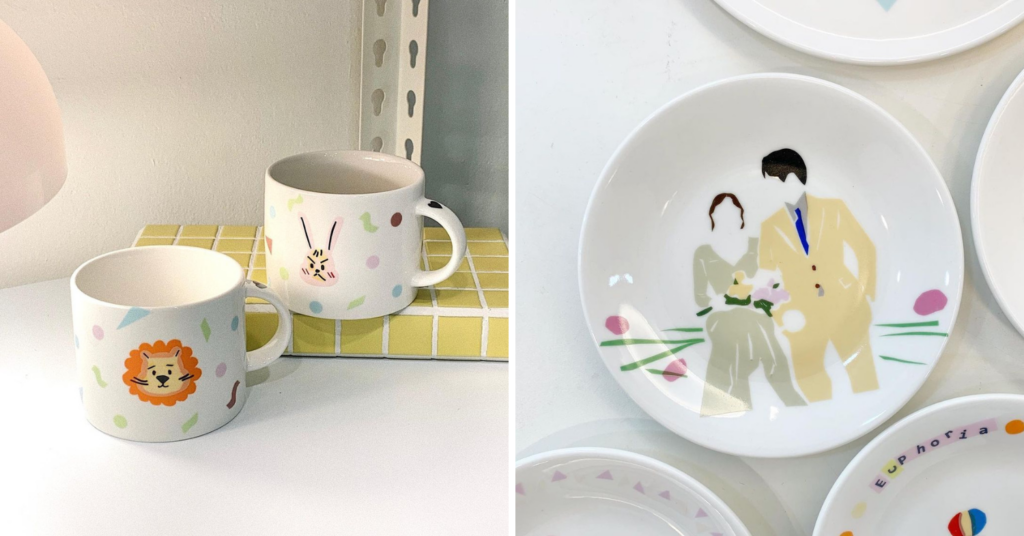 Image adapted from: @__ofyou_, @__ofyou_
The 2-hour workshop is a great date activity, and you'll get to bring home functional and personalised homeware. If you're interested in taking this workshop, you can contact them here.
Address: 66-33 Wangsimni-ro, Seongdong-gu, Seoul
Opening Hours: Tue-Sun 11am-8pm (Closed on Mondays)
Contact: 010-8638-4743 | Of You's Instagram
---
8. Bring home matching handcrafted soaps from Somday
---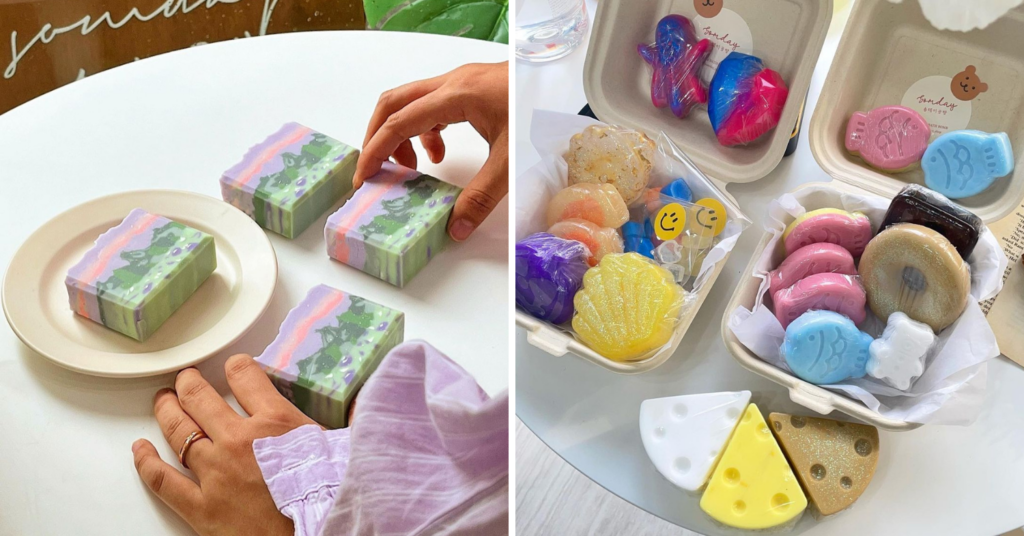 Image adapted from: @somday_shop, @somday_shop
Somday offers a variety of soap-making classes, where you can craft adorable hand soaps to brighten up your home. The rates of the classes differ according to the type of soaps you want to make, so you can check out their blog for more information.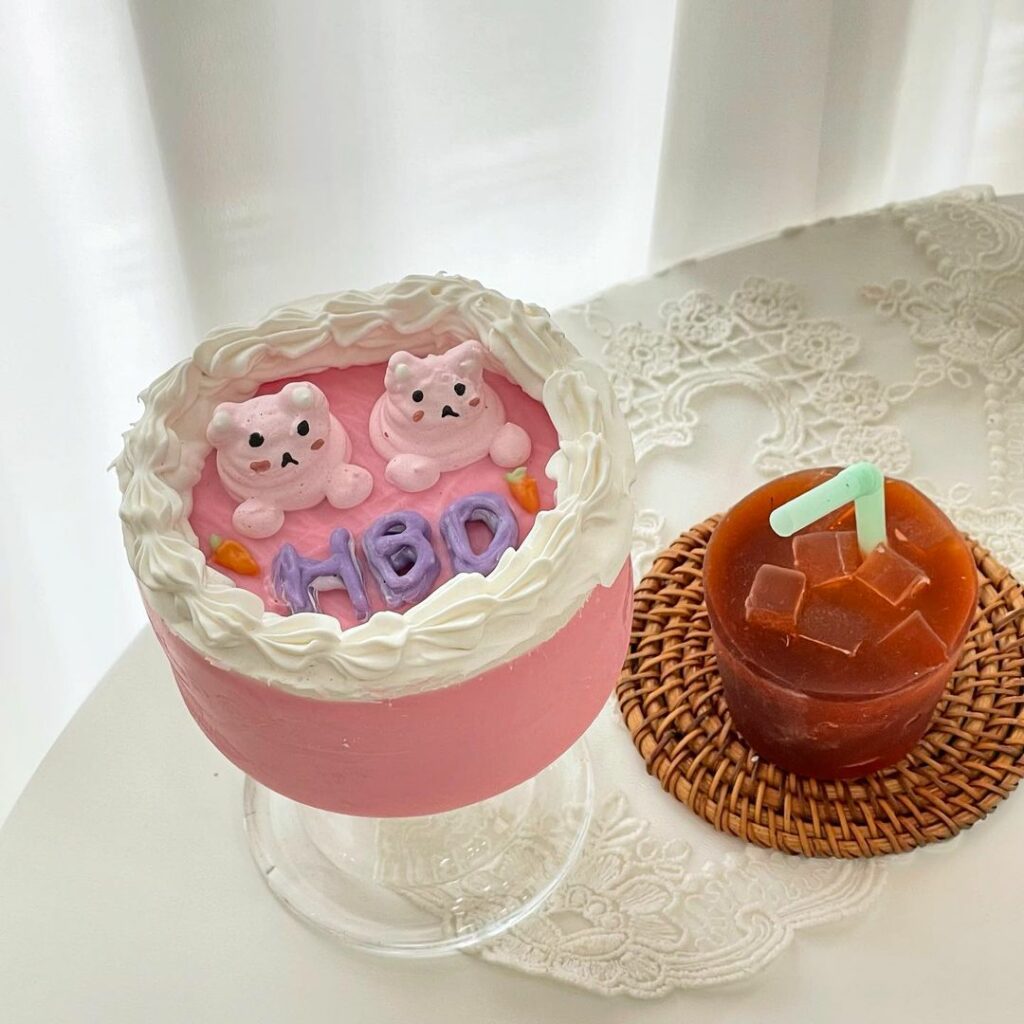 Image credit: @somday_shop
The workshops are conducted in small groups to make the learning experience more immersive. This way, you can rest assured that the soaps you'll be bringing back are perfect.
Address: 18 Sagajeongro 46-gil, Joongrang-gu, Seoul
Opening Hours: Mon-Sat 11am-7pm (Closed on Sundays)
Contact: 0507-1402-8979 | Somday's Instagram
---
9. Make cute LED signs at SMOOD
---
SMOOD is an LED sign-crafting workshop, where you'll learn how to make colourful statement pieces that will light up your rooms. For KRW39,000 (~USD30.62), you'll get to choose from various colours and templates to craft your design.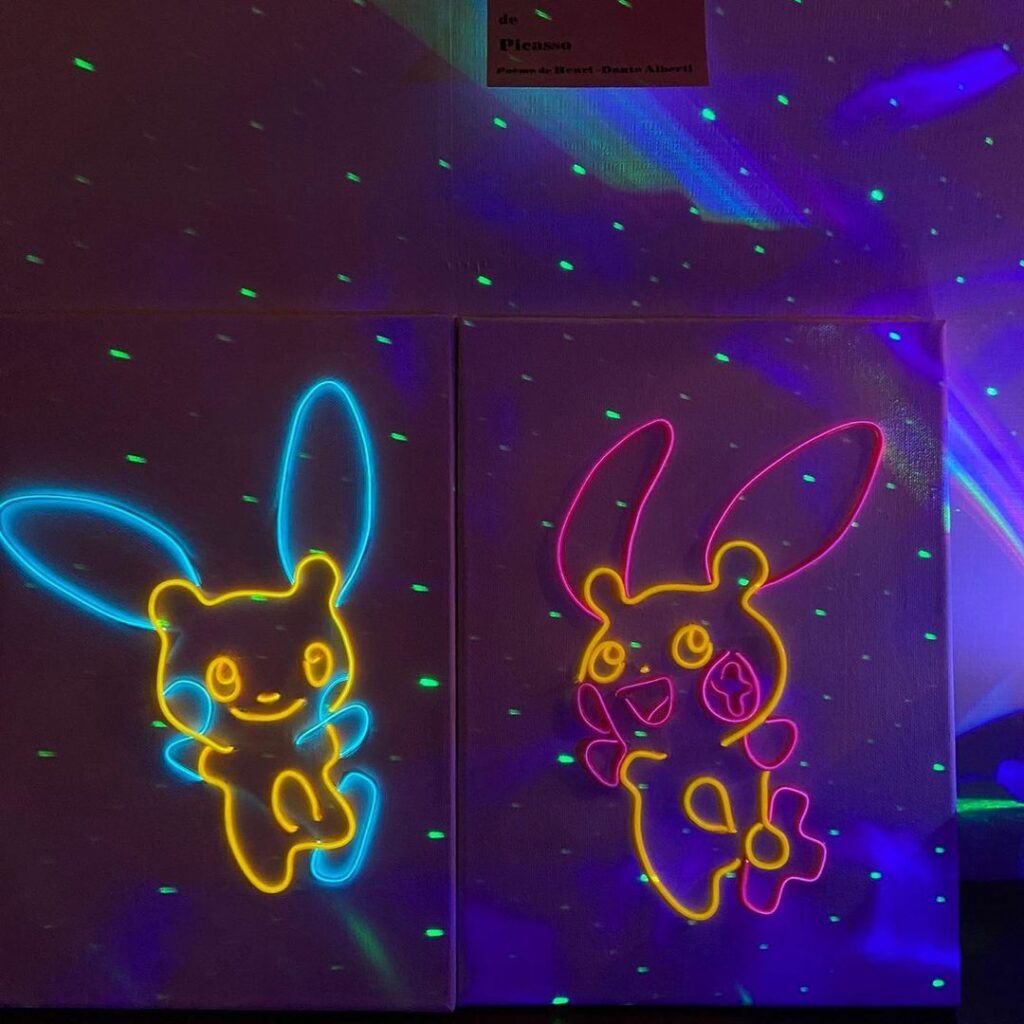 Image credit: @20diy_hongdae
SMOOD is located in Gangnam, so you and your partner can drop by a restaurant for a meal before heading home with your personalised mood light.
Address: 42 Seochodae-ro 78-gil, Seocho-gu, Seoul
Opening Hours: Mon-Fri 1.30pm-9pm | Sat & Sun 11am-8pm
Contact: 0507-1483-2021 | SMOOD's Instagram
---
Romantic activities in Seoul
---
There's no better way to show romance than to share a fun and meaningful experience with your significant other. Deepen your bond with your soulmate and keep the fire alive during any day of the year with these romantic activities.
Also check out:
---
Cover image adapted from: @u.n__j, @somday_shop, @epep_workroom, @_soolow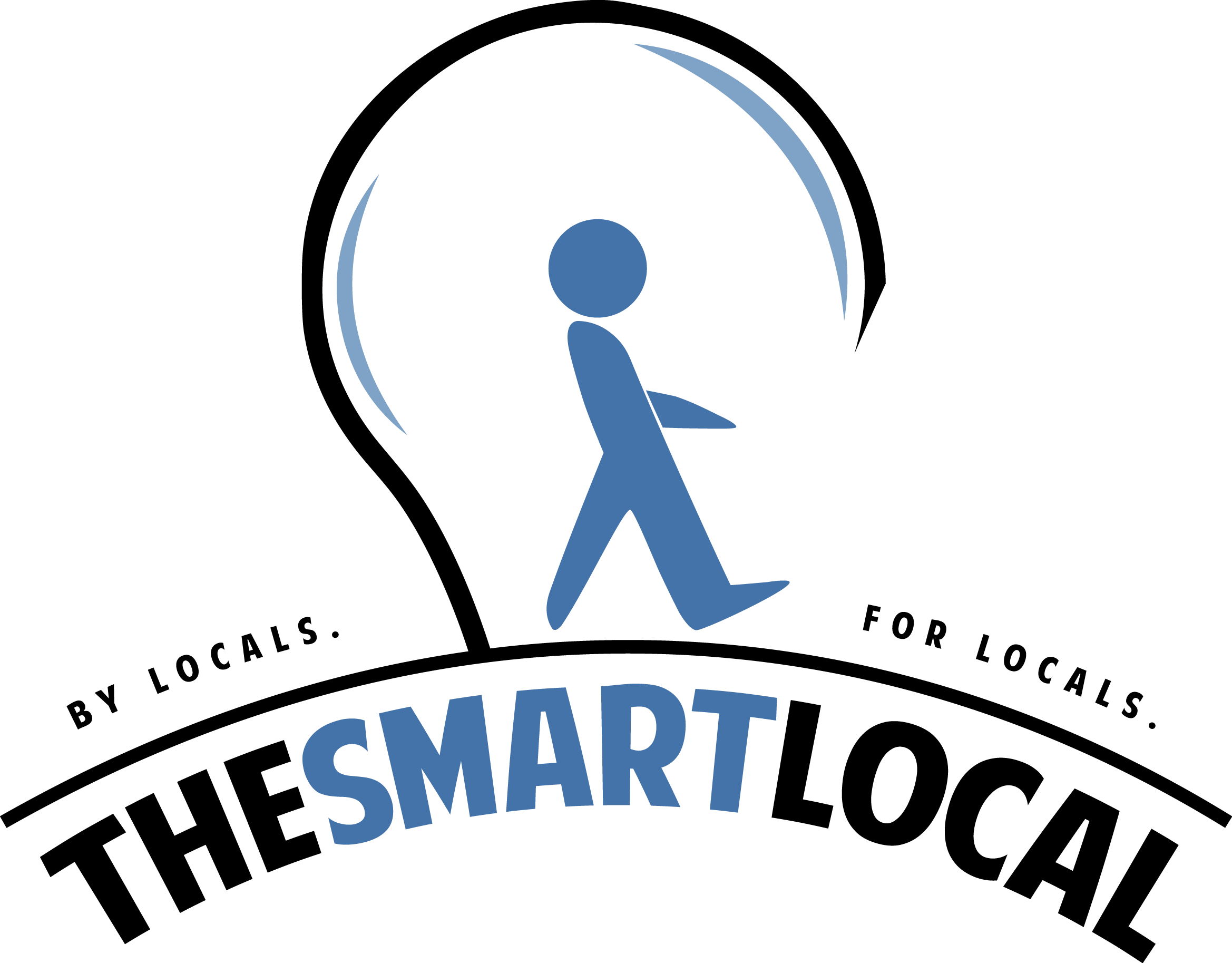 Drop us your email so you won't miss the latest news.