Park Solomon facts 
---
A zombie apocalypse doesn't sound all that bad if a classmate like Park Solomon were by our side. Curious to find out more about the actor who piqued the interest of global viewers in All Of Us Are Dead? Here are 11 facts about Park Solomon that will tickle your fancy.
---
1. He was born in Uzbekistan & raised in Russia 
---

Image credit: 박솔로몬 – Park Solomon
Following his breakout role in All Of Us Are Dead, many viewers have been on the hunt to find out more about Park Solomon, whom fans have dubbed a lookalike of SHINee's Minho.
One of the most intriguing facts about the rising actor is that he was born in Uzbekistan. He currently has dual citizenship, which means he's a South Korean-Uzbek actor. This took many of his fans by surprise as it's rare to find actors with dual nationality in Korea.
Some even believe that he's of mixed heritage thanks to his defined features. However, Solomon has yet to confirm the details of his ancestry.
Solomon grew up in Russia until he was 11 years old, when he finally moved to Korea after living abroad for more than a decade.
Based on his global experiences, it's likely that the actor is a polyglot who can speak several languages besides Korean.
---
2. He dreamt of becoming a K-pop idol
---

Image credit: 박솔로몬 – Park Solomon
Prior to making his acting debut, Solomon dreamt of becoming a K-pop idol. As he loved dancing on stage, he initially pursued singing and dancing. 
In particular, the actor enjoys breakdancing. He first began his dancing journey as a b-boy, and his love for dancing is still going strong today. In fact, the cast of All Of Us Are Dead saw him dance while they were undergoing training for their action scenes.
Solomon ultimately decided to pursue a career as an actor upon realising that singing isn't his forte.
Although his dream of becoming a performer didn't work out, his acting career is blossoming. Who knows, we might get to see him dancing on stage one day!
---
3. He debuted as an actor when he was 15 years old 
---

Image credit: @lomon991111
After the release of All Of Us Are Dead, many viewers thought that the actor was a new face in the entertainment industry. But little did they know that Solomon has been acting since 2014. 
Although the actor only made his official debut in a horror film titled Horror Stories 3 (2016), his first project was actually in the 2014 drama Bride of the Century, which starred Lee Hong-gi and Jung Hae-in.
Following his official debut in 2016, Solomon continued to dip his toes into diverse roles and genres. He even acted alongside Cha Eun-woo in a coming-of-age drama titled Sweet Revenge (2017). In 2017, the actor took on the role of a psychopath in an action drama titled The Guardians. This was his first antagonist role and it allowed him to prove his acting chops. 
Here's a short clip of Sweet Revenge starring Solomon and Cha Eun-woo: 
Video credit: J Drama
---
4. He changed his stage name to Lomon in 2020
---

Image credit: @lomon991111
The actor went by his real name until 2020 when he decided to make "Lomon" – short for Solomon – his stage name.
All Of Us Are Dead marks the first project where the actor introduced himself using his stage name instead of his real name.
This explains why his Instagram handle is @lomon99111, and why he introduces himself as "Lomon" during press conferences and interviews. 
You can watch the cast interview of the Netflix series here:
Video credit: 씨네21
---
5. He graduated from the same high school as BTS' RM & Suga 
---

Image credit: @lomon991111
Solomon attended a Korean middle school and high school after bidding farewell to his life in Russia.
He graduated from Apgujeong High School, which is located in one of the most affluent districts in Seoul.
Other famous celebrities who also attended the said high school include BTS' RM and Suga, and Twice's Nayeon and Jeongyeon.
Following his graduation from high school, Solomon didn't enrol in a university. Perhaps he's waiting for the right time, or maybe he has decided to focus on developing his acting career.
---
6. He starred in a Chinese drama in 2019 
---

Image adapted from: ZUTTER x DRAMA
In 2019, Solomon starred in a Chinese drama titled Lookism.
Despite being a Korean, he managed to play the protagonist "Handsome", otherwise known as "Tuo Wen-shuai" or "Kris".
He even studied the language prior to filming the drama and took the Hanyu Shuiping Kaoshi (HSK), also known as the Chinese Proficiency Test.
You can watch the first episode of Lookism here:
Video credit: ZUTTER x DRAMA
---
7. His MBTI type is INFP-T
---

Image credit: @lomon991111
During the press conference for All Of Us Are Dead, the actor mentioned that he took the MBTI test out of curiosity. It turns out that he's an INFP-T, also known as "The Mediator".
The Mediator is one of the rarest personality types, and people who fall under this category are often quiet but thoughtful. They're also creative beings with a wild imagination.
Catch Solomon sharing more about his MBTI type here:
Video credit: PICKCON / 픽콘
---
8. He bawled his eyes out on-set because of actor Ham Sung-min
---

Park Solomon with Ham Sung-min.
Image credit: @lomon991111
Our man Solomon couldn't help but cry his heart out when his colleague, Ham Sung-min, turned into a zombie in episode three of the series. 
Although you don't see much of his tears in the show itself, the actor revealed during the press conference that he bawled his eyes out behind the scenes. He added that because Ham Sung-min is his close friend, it was difficult to control his tears while getting immersed in his role.
It turns out that All Of Us Are Dead marked their second project together. The first time they collaborated on-screen was in Sweet Revenge.
You can watch the two actors in Sweet Revenge here:
Video credit: J Drama
---
9. He worked with Cho Yi-hyun prior to the Netflix series
---

Park Solomon with Cho Yi-hyun a.k.a the adorable couple in the Netflix show.
Image credit: @yihyun_1208
Besides working with actor Ham Sung-min in Sweet Revenge, Solomon also acted alongside Cho Yi-hyun in the said drama. Perhaps this helped to create their endearing on-screen chemistry in All Of Us Are Dead.
Similar to Solomon, Cho Yi-hyun is an experienced actress who appeared in several notable works, such as Hospital Playlist and School 2021.
You can watch Solomon and Cho Yi-hyun in Sweet Revenge here:
Video credit: K-Crush
Although it was short yet sweet, their kiss scene in the Netflix series took them 17 tries. This was because Cho Yi-hyun couldn't find Solomon's lips with her eyes closed.
When the actress asked Solomon if they could try kissing again, he gladly agreed with a huge smile on his face. It's hilarious that the kiss scene was his favourite part of the 12-episode show.
---
10. He grew 20cm thanks to swimming
---

Image credit: @yihyun_1208
After he quit dancing, the actor picked up swimming when he was 15 years old. He was about 160cm tall then.
Thanks to swimming and perhaps puberty, Solomon grew to 180cm when he in high school. He's now 183cm tall. 
Swimming also helped him to overcome his insecurities, such as being "too" lean for his height. When he was in high school, Park Solomon gained 10kg just so he could bulk up and build a sturdier physique. 
Despite his hectic schedule, he continues to hit the gym to maintain his muscular frame.
---
11. He is an avid reader 
---

Image credit: 박솔로몬 – Park Solomon
Solomon isn't just a pretty face – he's a bookworm who takes his hobby seriously.
Although it only takes him about two days to read a book cover to cover, he would reread a text repeatedly if he doesn't fully understand it. As such, it can take him about two or three months to fully finish reading a book that's relatively complex. 
It's a wonder if the actor enjoys reading books in languages other than Korean since he has lived abroad for more than a decade. 
---
Park Solomon facts that will spark your interest 
---
From growing up in two foreign countries to making his debut in Korea, it seems like Park Solomon has a fair share of intriguing life experiences to share with his fans. We're eager to witness the growth of the rising star who has proven his acting chops with his badass demeanour and blood-pumping action scenes in All Of Us Are Dead. 
Also check out: 
---
Cover image adapted from: @netflixkr and 박솔로몬 – Park Solomon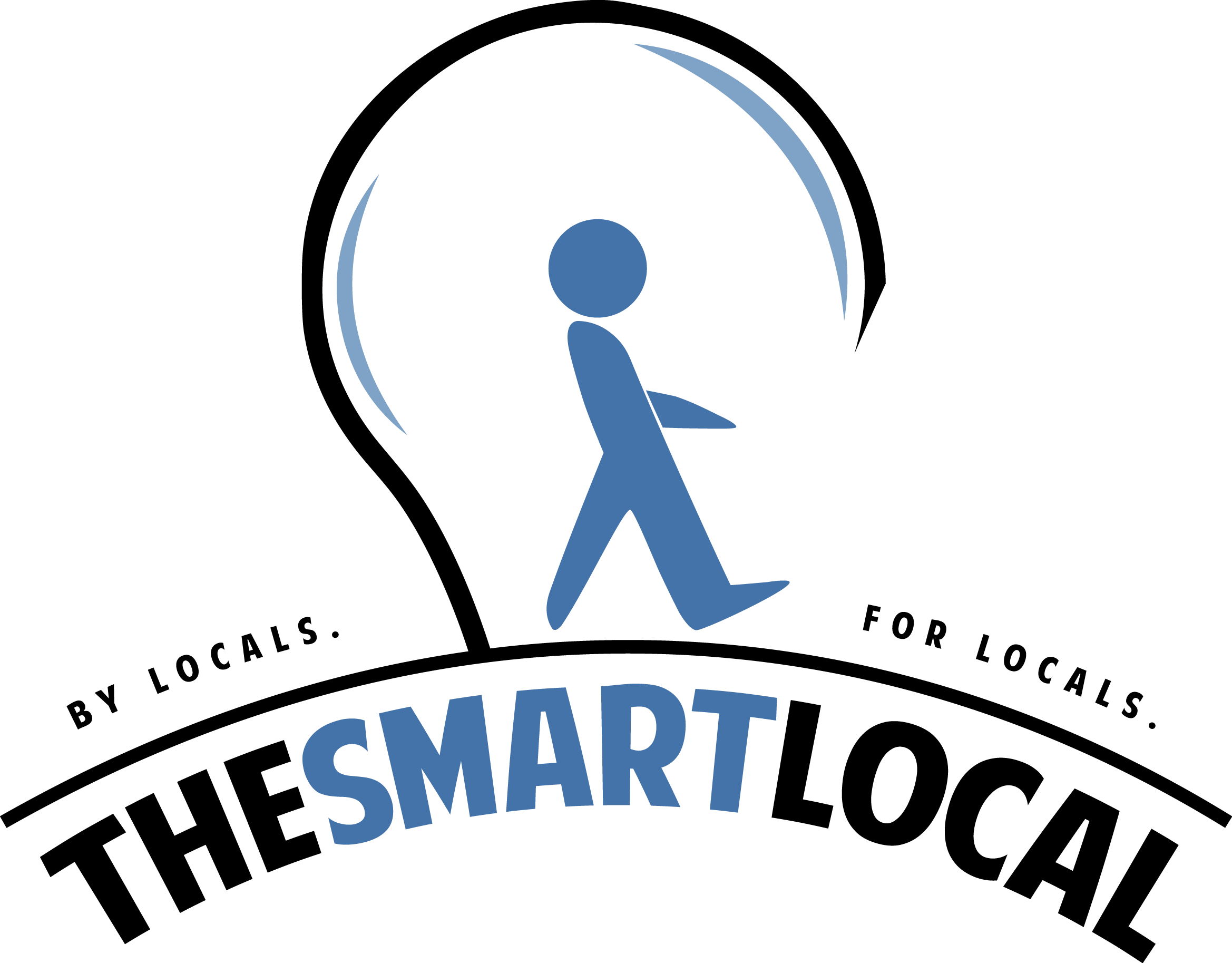 Drop us your email so you won't miss the latest news.