Underrated Korean dramas
---
To truly earn the title of a K-drama Queen or King, you'll have to go the extra mile and check off underrated dramas that not a lot of people know about. Although these dramas aren't super popular, they all have exceptional plots and stellar performances from the cast. So if you think you've got what it takes to be the ultimate K-drama fan, here are 28 underrated Korean dramas you've got to watch before crowning yourself K-drama royalty. 
---
1. My Liberation Notes (2022)
---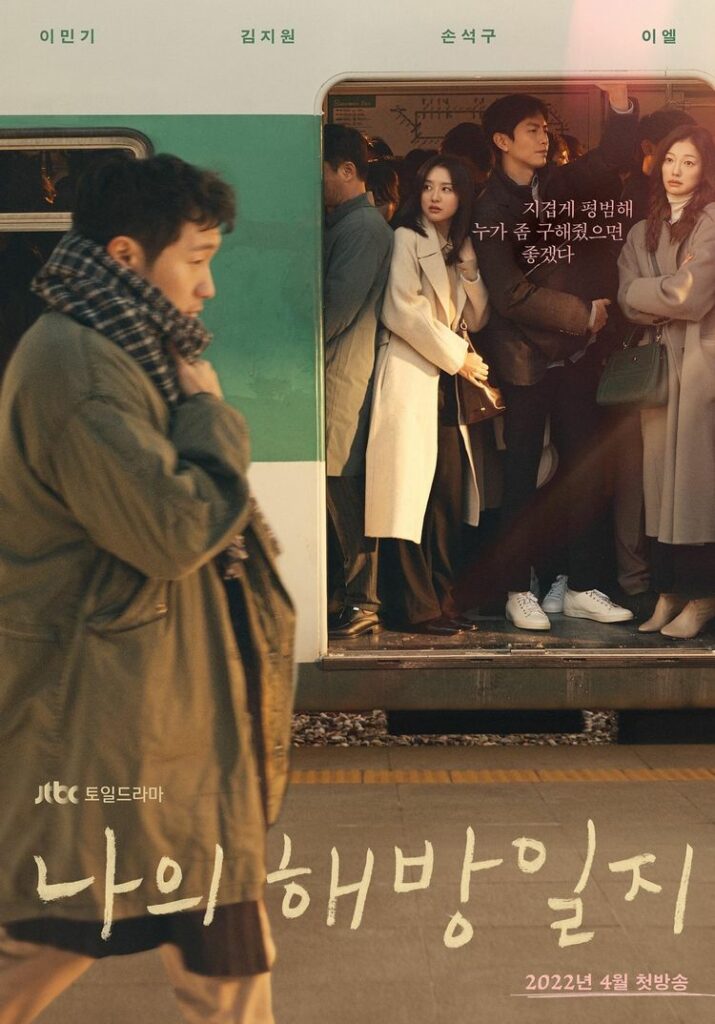 Image credit: JTBC
Main Cast: 
Kim Ji Won as Yeom Mi Jung

Lee Min Ki as Yeom Chang Hee

Son Seok Koo as Mr. Gu

Lee El as Yeom Ki Jung
Set in a small village called Sanpo, My Liberation Notes is centred on the realistic challenges and struggles of 3 siblings, Yeom Chang Hee, Yeom Mi Jung, and Yeom Ki Jung.
Living away from the hustle and bustle of city life, the Yeom siblings often feel as though they are like frogs in the well. They believe there's more to life than the mundane routine in a tiny village that many have not even heard of. 
But with the sudden entrance of Mr. Gu, a mysterious stranger, their lives drastically change – perhaps for the better, or for worse. 
---
2. Soundtrack #1 (2022) 
---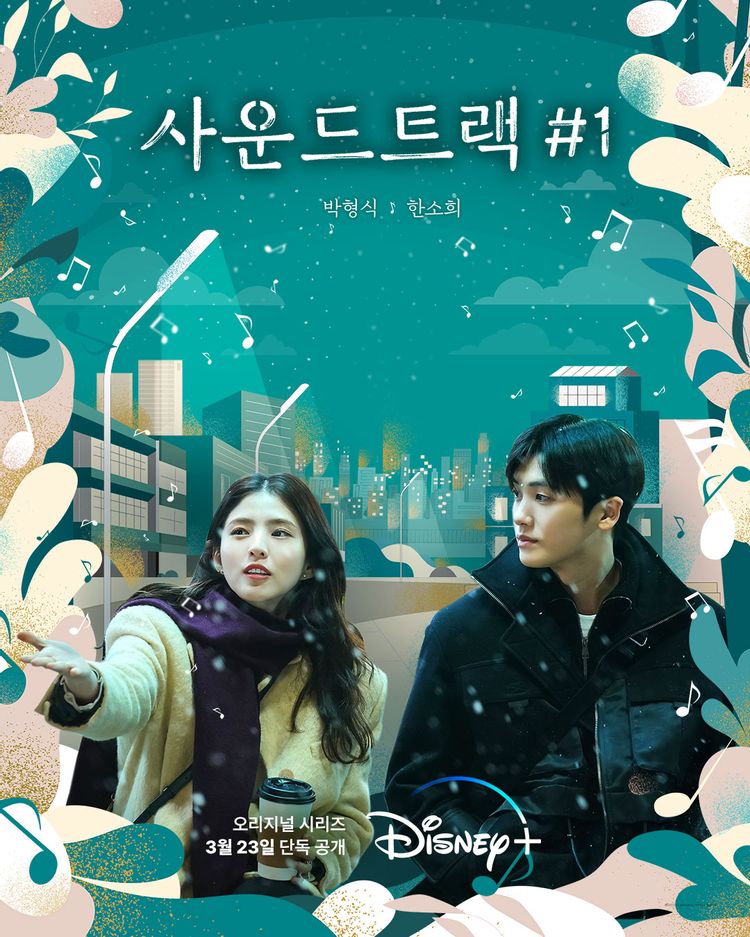 Image credit: Disney+ 
Main Cast:
Park Hyung Sik as Han Sun Woo

Han So Hee as Lee Eun Soo
If you're all about the friends-to-lovers trope, Soundtrack #1 is a must-watch – not because of Han So Hee and Park Hyung Sik, we promise.
Han Sun Woo and Lee Eun Soo share a passion for the arts. Sun Woo is a photographer, while Eun Soo has just started her career as a lyricist. They have been best friends for 2 decades now, and they believe nothing can falter their friendship.
But when they decide to live together for 2 weeks, 2 decades of friendship become a blur, and their relationship is put to the test to determine if they will become more than friends, or turn into strangers.  
---
3. A Model Family (2022) 
---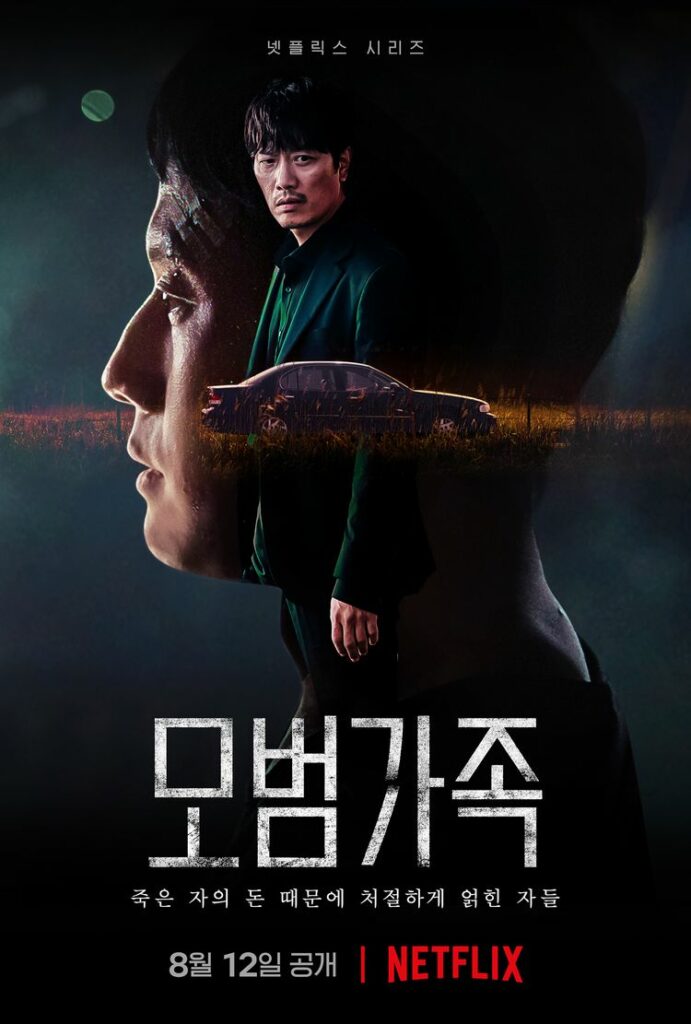 Image credit: Netflix 
Main Cast:
Jung Woo as Park Dong Ha

Park Hee Soon as Ma Kwang Chul
An intense watch, A Model Family focuses on the relentless fight between Park Dong Ha and Ma Kwang Chul.
Having to deal with piling debt and a potential divorce, Dong Ha's life is a complete mess. He falls into a dark abyss when he finds a car loaded with cash – a sum that will change his life. What Dong Ha doesn't know is that the money is dirty money earned from a lucrative drug business run by Kwang Chul. 
---
4. Move to Heaven (2021) 
---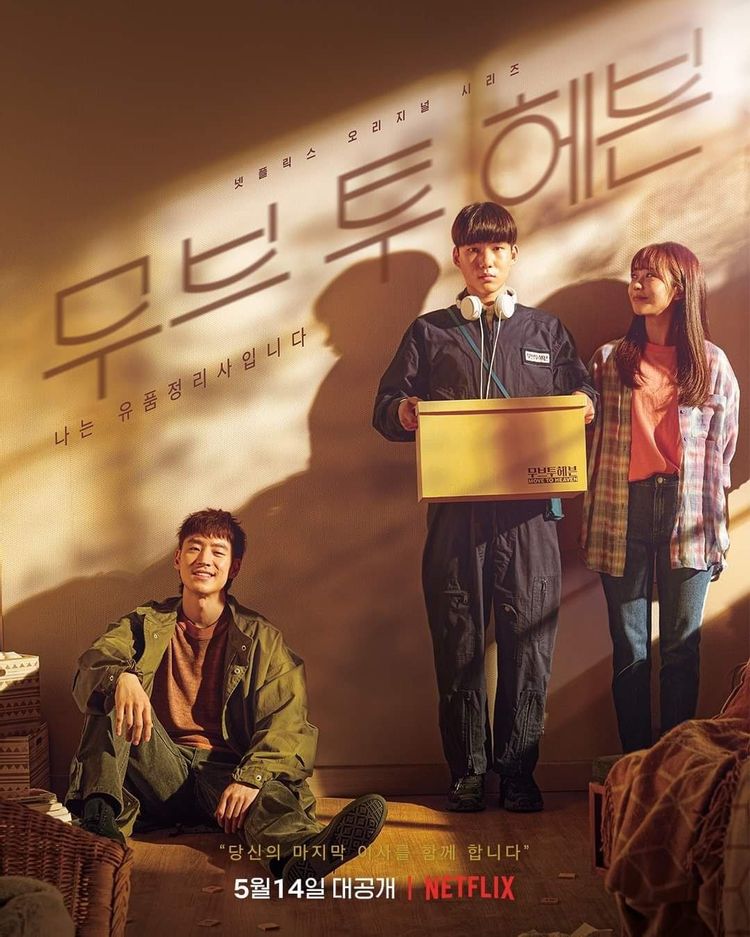 Image credit: Netflix 
Main Cast:
Lee Je Hoon as Cho Sang Gu

Tang Jun Sang as Han Geu Roo

Hong Seung Hee as Yoon Na Mu
Based on real-life events experienced and written by an actual trauma cleaner, Move to Heaven is a moving series that will pack quite the emotional punch.
Geu Roo's father operates a trauma cleaning service called Move to Heaven. He supports his son with autism by cleaning up the houses of those who no longer live. With Geu Roo's father passing on, Geu Roo is now under the care of his uncle Cho Sang Gu.
They work to the best of their abilities to continue the legacy of Move to Heaven, and along the way, they meet individuals who teach them invaluable life lessons. 
---
5. Happiness (2021) 
---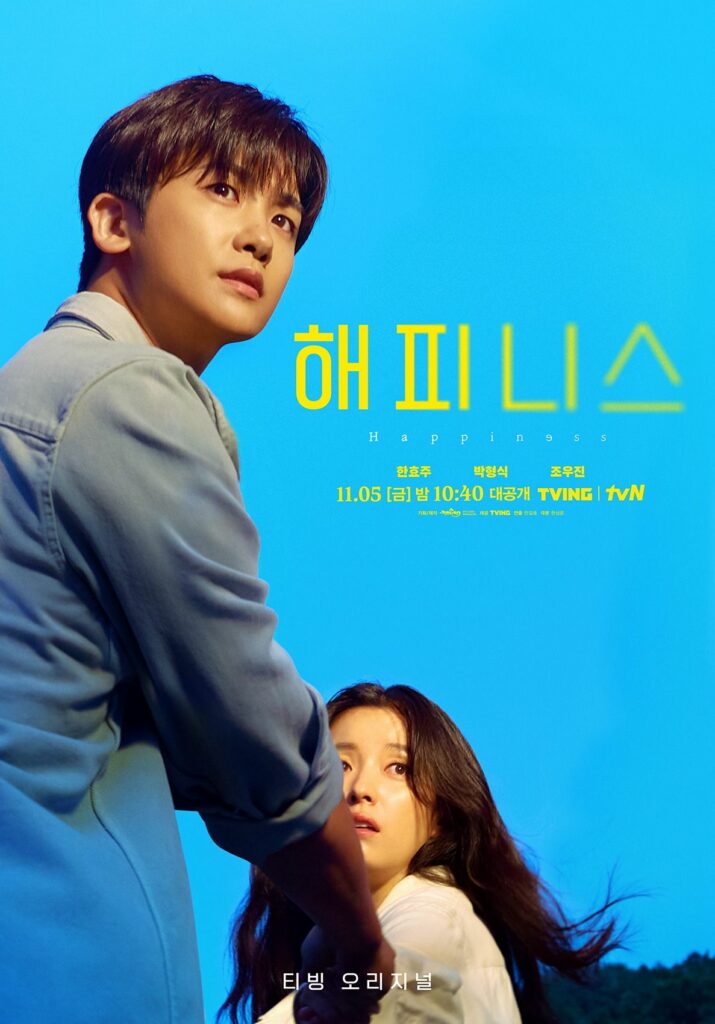 Image credit: TVING
Main Cast:
Han Hyo Joo as Yoon Sae Bom

Park Hyung Sik as Jung Yi Hyun
With the persistent Covid-19 pandemic, the spread of an infectious disease isn't new to us. But an unknown disease that turns you into a zombie? Now we're talking. 
Happiness follows Yoon Sae Bom and Jung Yi Hyun, who go against all odds to investigate the cause and solution of the outbreak. Besides zombies and jump scares, the drama includes elements of romance and comedy. 
---
6. Law School (2021) 
---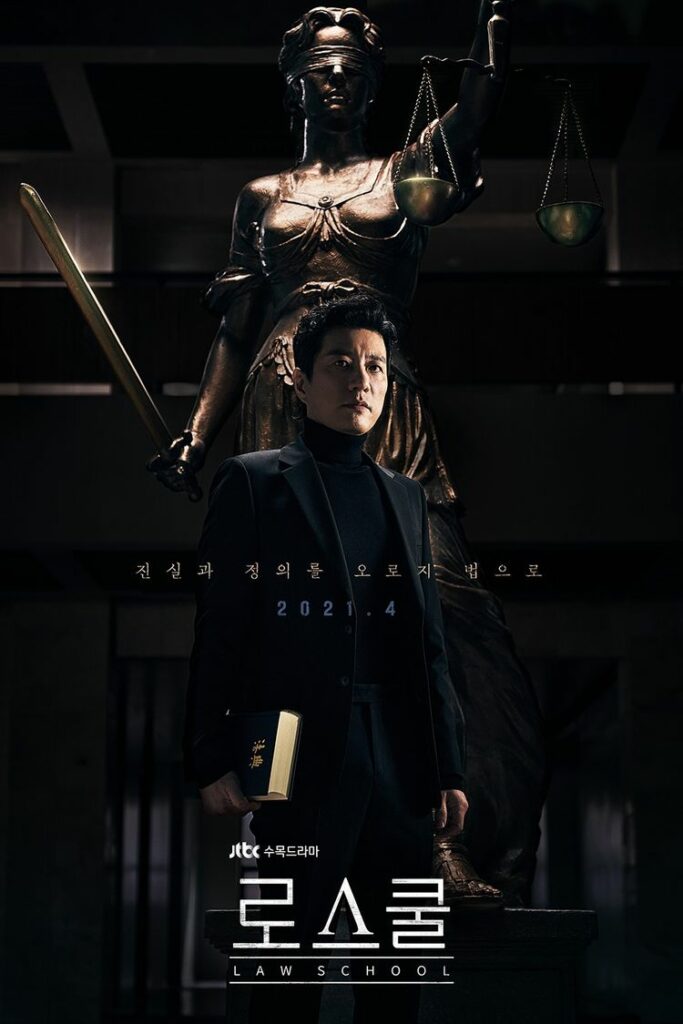 Image credit: JTBC
Main Cast:
Kim Myung Min as Yang Jong Hoon

Kim Bum as Han Joon Hwi

Ryu Hye Young as Kang Sol A / Kang Dan
Packed with plenty of twists and turns, Law School is one of the most underrated law Korean dramas. 
The news of a murder case spreads like wildfire in Hankuk University's law school as a professor unexpectedly dies in the hands of an unknown murderer. However, the matter becomes even more complicated when freshies Kang Sol A and Han Joon Hwi become embroiled in the murder case.
---
7. Mine (2021) 
---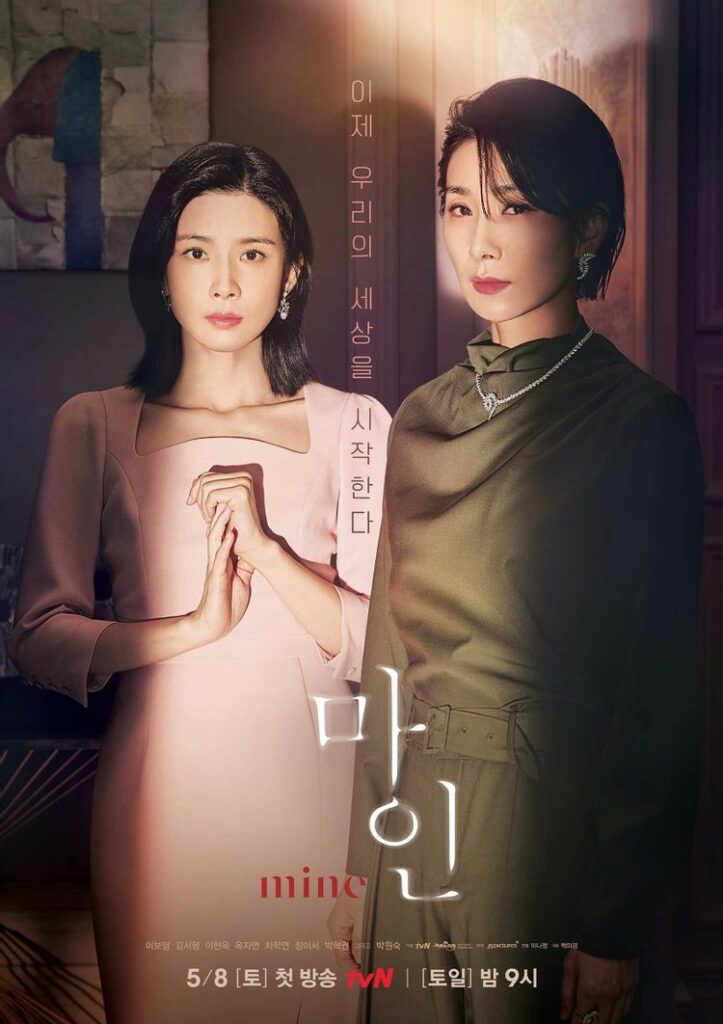 Image credit: tvN
Main Cast: 
Lee Bo Young as Seo Hee Soo

Kim Seo Hyung as Jeong Seo Hyun

Ok Ja Yeon as Kang Ja Kyung
Mine is an exemplary K-drama that features strong female leads who explore what it means to find themselves again. 
Once a reputable actress, Seo Hee Soo makes the difficult decision to give up her high-flying career to wed an affluent guy from a chaebol (family-run conglomerate). At first blush, she seems to have it all figured out – status, future, and money. But beneath the surface hides an insecure woman who constantly questions her identity. 
Also married to a chaebol family, Jeong Seo Hyun is similar to Hee Soo as she fights her own battle of filling up the empty spaces in her heart, while having to fake a smile in the public eye. 
---
8. The World of the Married (2020)
---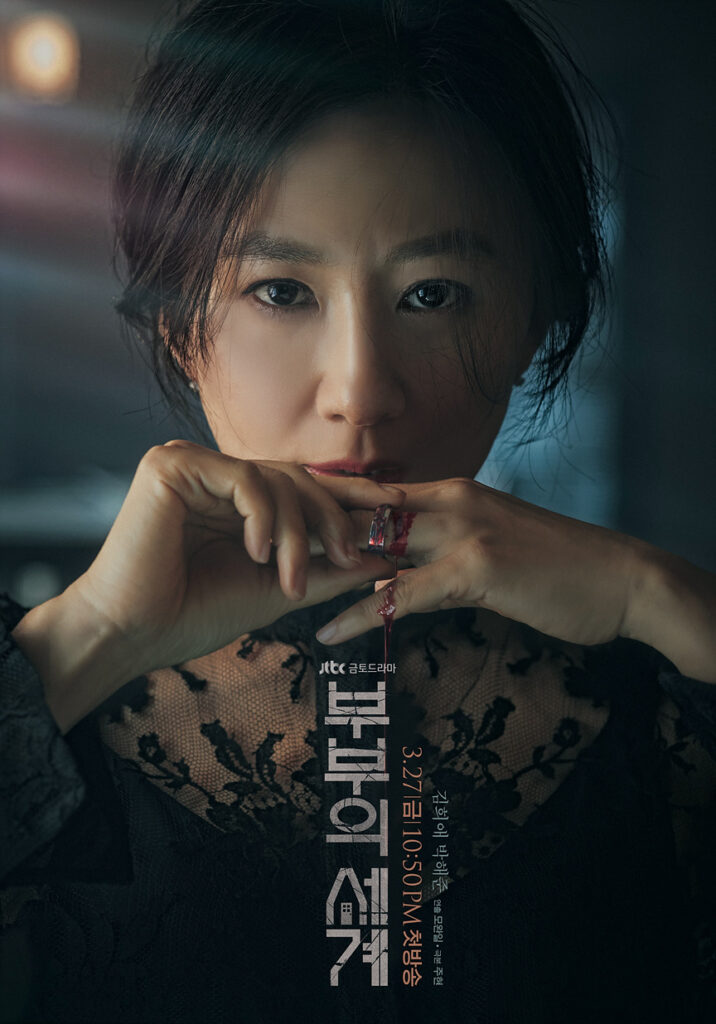 Image credit: JTBC
Main Cast:
Kim Hee Ae as Ji Sun Woo 

Park Hae Joon as Lee Tae Oh

Han So Hee as Yeo Da Kyung
The World of the Married is the ultimate makjang Korean drama of 2020. Makjang is a Korean expression used to describe drama plots that are outrageous and dramatic. Revolving around adultery, betrayal, and revenge, every episode of this series is sure to get your emotions riled up.
Ji Sun Woo is the envy of all women. On top of a successful career, she has a perfect family with a good-looking husband and a filial son. But all of these come crumbling down when her husband and her friends betray her.
Follow the drama as Sun Woo sets out to get her revenge on the love of her life and those she used to trust. 
---
9. The Game: Towards Zero (2020)
---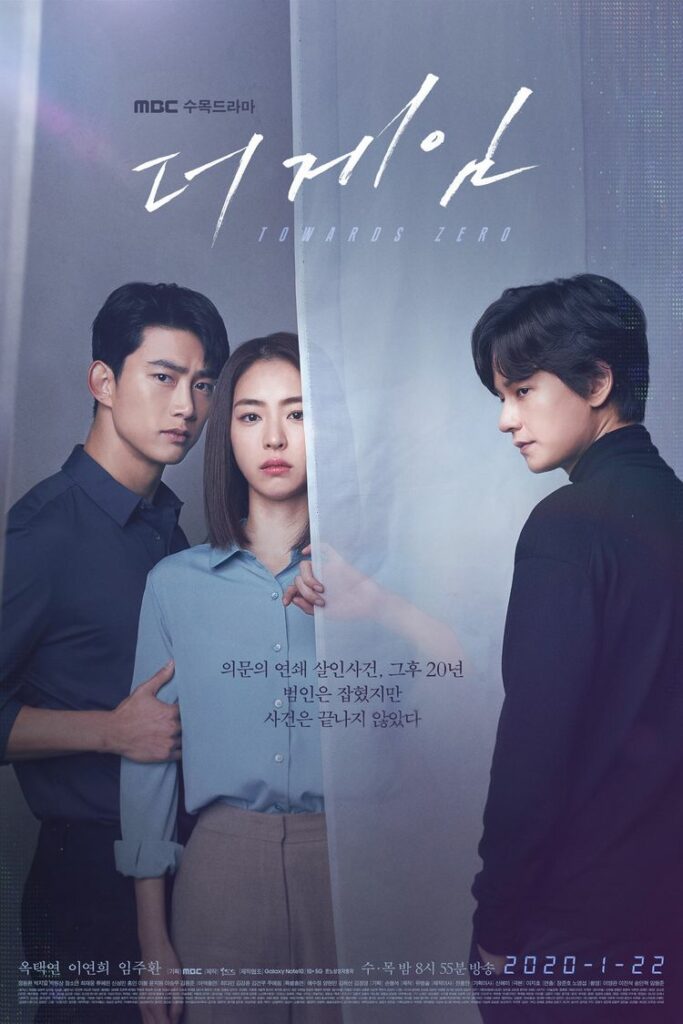 Image credit: MBC
Main Cast:
Ok Taec Yeon as Kim Tae Pyeong 

Lee Yeon Hee as Seo Joon Yeong 

Lim Ju Hwan as Gu Do Kyung 
2PM's Taec Yeon plays Kim Tae Pyeong, who possesses a special ability where he can see when a person dies upon looking into their eyes. 
When a serial killer is on the loose, Tae Pyeong offers to help the police by using his ability. However, there's more to this than meets the eyes when he realises that he can't see the death of detective Seo Joon Yeong.
---
10. Doctor John (2019)
---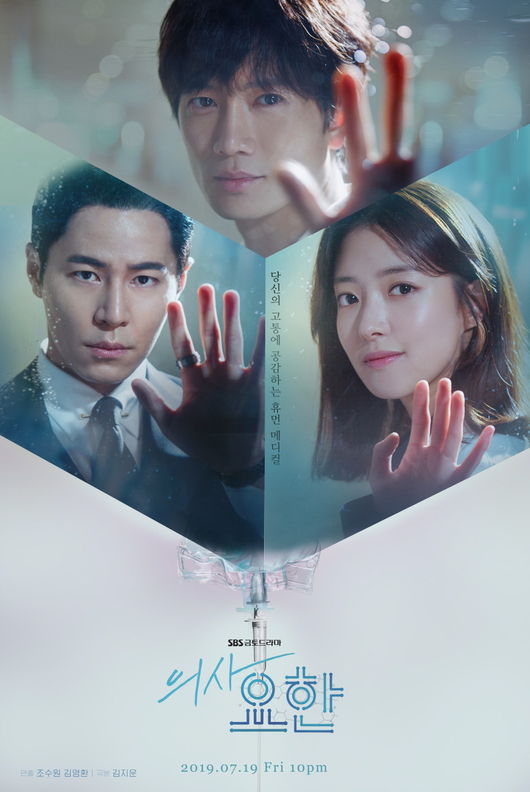 Image credit: SBS
Main Cast:
Ji Sung as Cha Yo Han 

Lee Se Young as Kang Shi Young

Lee Kyu Hyung as Son Seok Ki

Hwang Hee as Lee Yoo Joon 
What sets Doctor John apart from other medical Korean dramas is the leads' ability to immerse themselves into the characters throughout this suspense-filled drama. 
Cha Yo Han is a talented anesthesiologist who's quick to diagnose the ills of his patients, while Kang Shi Young is a final-year resident doctor working under Yo Han. 
Prior to her residency, Shi Young was working as a doctor in a prison when she first came across Yo Han, who was jailed for euthanizing a patient with untreatable pain. 
But having the skills to cure the ills of his patients doesn't mean that Yo Han is able to do that for himself. As Shi Young works with him, she finds out about a painful secret of his that neither of them can find a cure to.  
---
11. Secret Boutique (2019)
---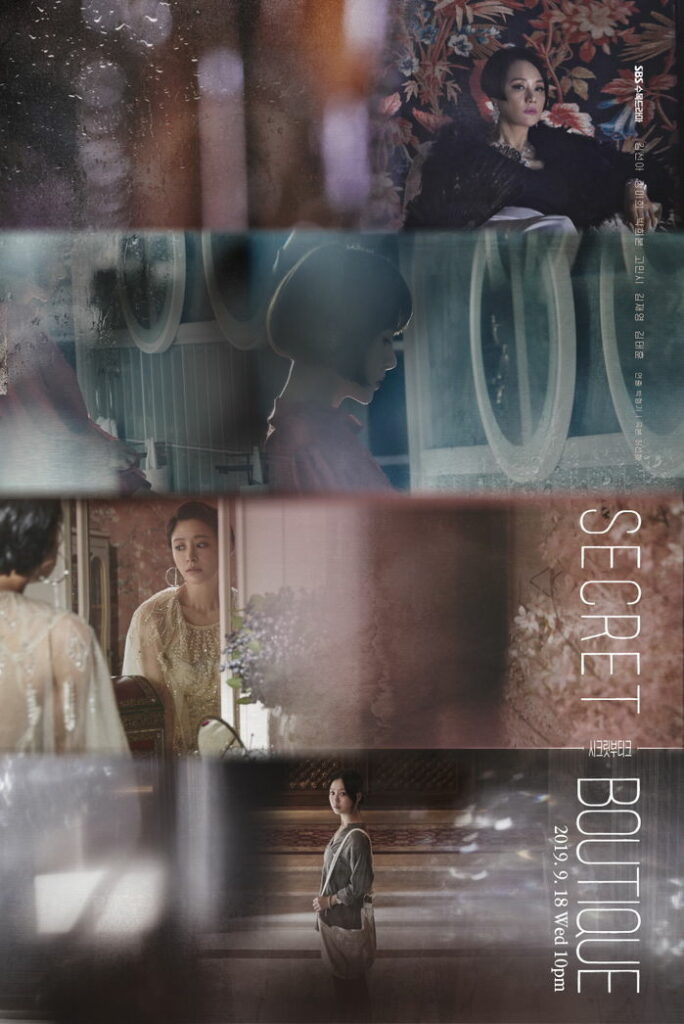 Image credit: SBS
Main Cast:
Kim Sun Ah as Jenny Jang / Jang Do Young 

Jang Mi Hee as Kim Yeo Ok

Park Hee Von as Wi Ye Nam

Go Min Si as Lee Hyeon Ji

Kim Jae Young as Yoon Seon Woo

Kim Tae Hoon as Wi Jeong Hyeok 
Secret Boutique is all about money, secrecy, politics, and corruption. 
Jenny Jang is the proud owner of J-boutique, one of the most well-known high-end fashion houses in Korea. But her life hasn't always been this comfortable – she was born into poverty and only rose to fame with the help of an influential woman called Kim Yeo Ok. 
With a strong ambition for greater success and wealth, Jenny steps into the tangled world of politics and chaebol families, using her boutique as a front.
---
12. Mother (2018)
---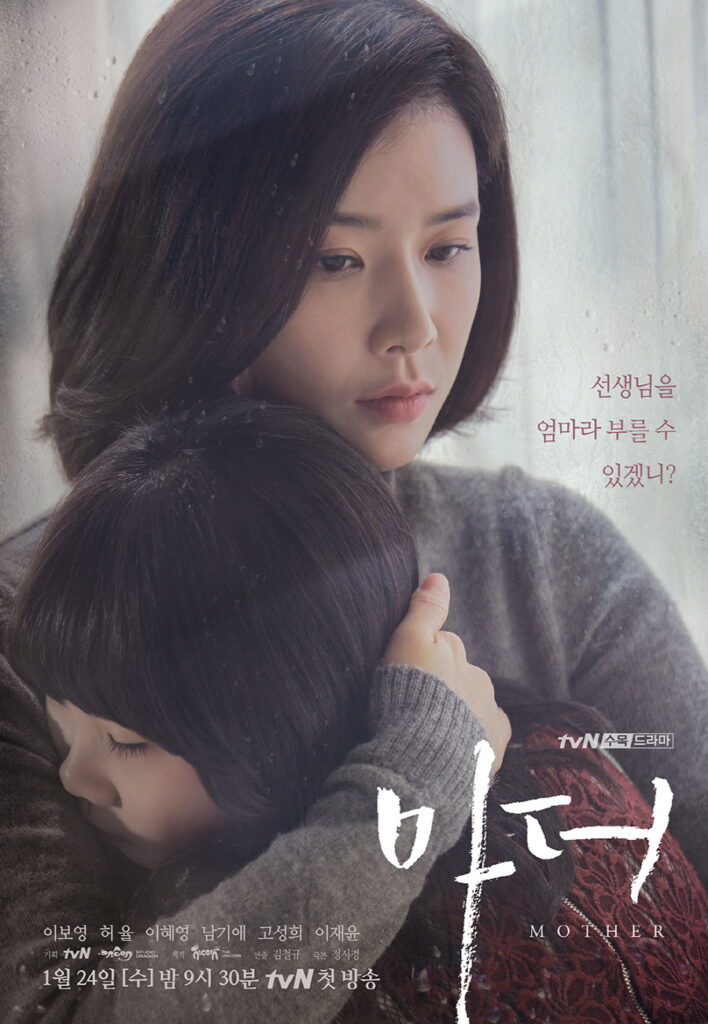 Image credit: tvN
Main Cast:
Lee Bo Young as Kang Soo Jin

Heo Yool as Kim Hye Na

Lee Hye Young as Young Sin 
Mother is a heart-wrenching drama sure to leave every viewer in tears. It touches on motherhood and child abuse – both of which are sensitive topics and bound to tug on your heartstrings.
Kang Soo Jin works as a temporary teacher at Kim Hye Na's elementary school. She realises that Hye Na is being abused by her birth mother back at home, despite her saying otherwise. She decides to kidnap Hye-na and take on the role of her mother, which challenges viewers to think about the true meaning of motherhood and what actually constitutes it.
---
13. The Smile Has Left Your Eyes (2018)
---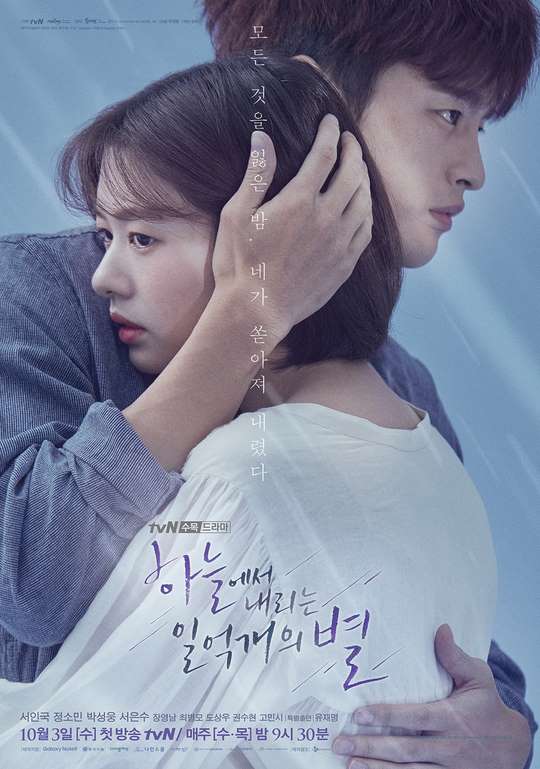 Image credit: tvN
Main Cast:
Seo In Guk as Kim Moo Young

Jung So Min as Yoo Jin Kang 

Park Sung Woong as Yoo Jin Gook 
Kim Moo Young doesn't remember his past and becomes a suspect for a murder case. But his life starts to pick up when he runs into Yoo Jin Kang, who piques his interest. 
Moo Young tries to pursue Jin-kang, but her brother is a detective and disapproves of their budding relationship.   
This drama has a perfect balance of romantic and adrenaline-inducing scenes, so if you've always avoided lovey-dovey dramas that are too cheesy or thriller dramas that are too scary, this one's for you.
---
14. Come and Hug Me (2018)
---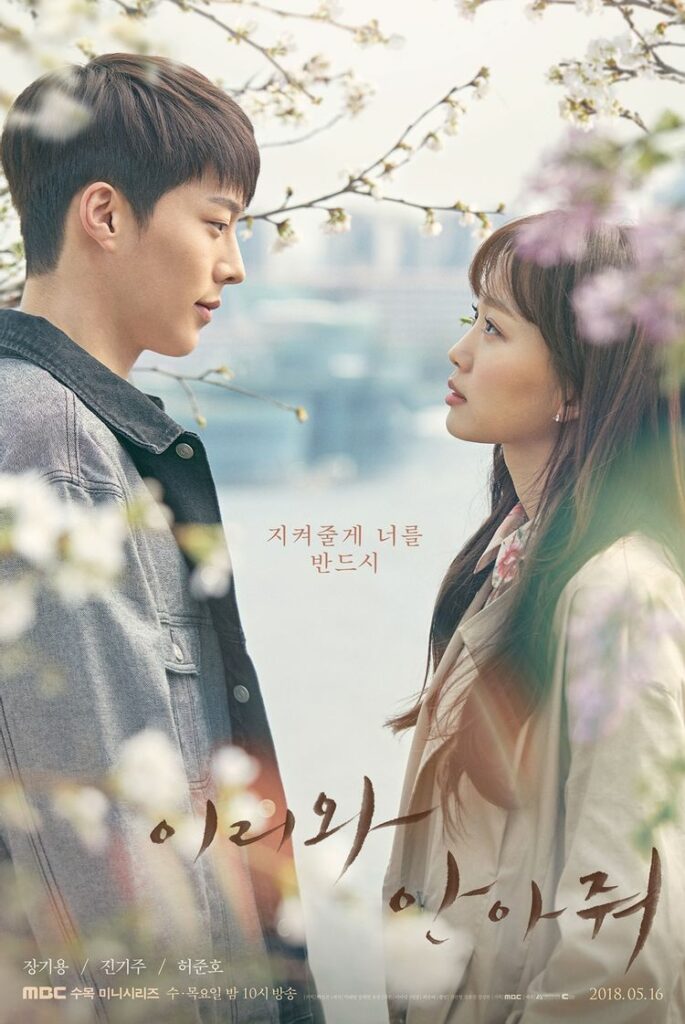 Image credit: MBC 
Main Cast:
Jang Ki Yong as Chae Do Jin

Jin Ki Joo as Han Jae Yi 
Chae Do Jin and Han Jae Yi met each other and fell in love when they were younger. However, this encounter was short-lived when Do Jin's father – a notorious serial killer – killed Jae Yi's parents. 
Determined to turn out different from his father and undo the wrongs he had committed, Do Jin sets his eyes on graduating from the police academy. Meanwhile, Jae Yi is an up-and-coming actress who suffers from a panic disorder due to the incident. 
As this pair of ill-fated lovers reunite, they try their best to overcome their tragic fate and rekindle the love they have always had for each other. 
---
15. Radio Romance (2018)
---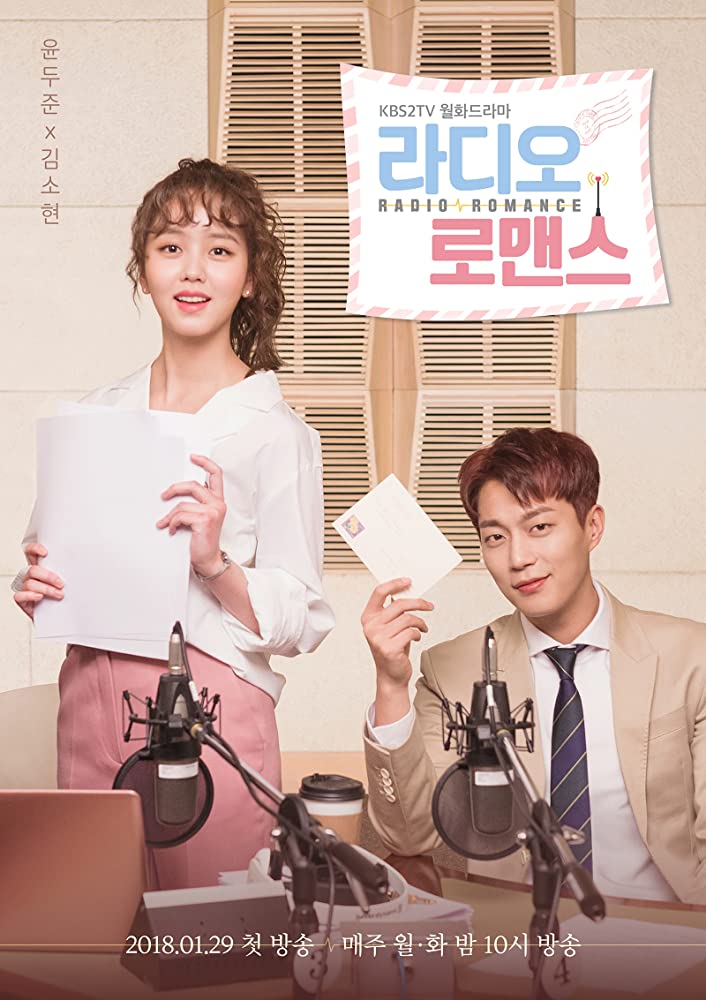 Image credit: IMDb
Main Cast:
Yoon Doo Joon as Ji Soo Ho

Kim So Hyun as Song Geu Rim

Yoon Park as Lee Kang

Yura as Jin Tae Ri 
Song Geu Rim works for a radio station as an assistant writer and her lifelong dream is to become the main writer for her own radio programme. But when the show she's in charge of is on the brink of cancellation, she needs to find a way to keep the ratings up. In order to save the show, she decides to cast a top-star, Ji Soo Ho. 
---
16. Prison Playbook (2017) 
---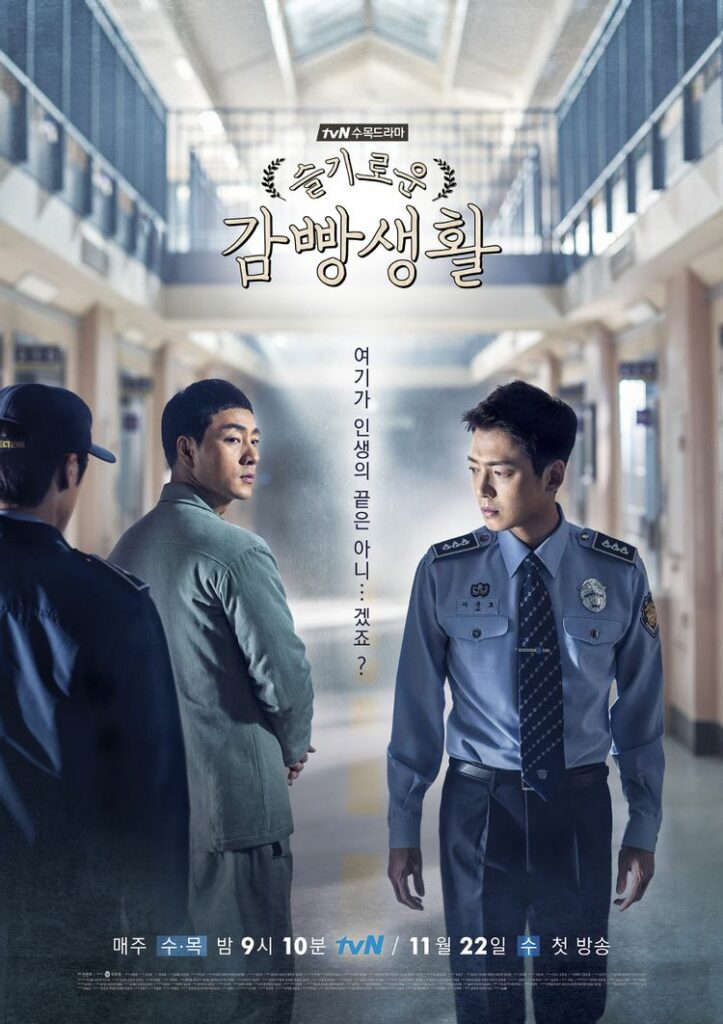 Image credit: tvN
Main Cast: 
Park Hae Soo as Kim Je Hyuk

Jung Kyung Ho as Lee Joon Ho
Spearheaded by the same director of the Reply series, Prison Playbook explores inmates from all walks of life.
Kim Je Hyuk used to be known as the gifted baseball player whose future looked promising. However, he gets imprisoned after he beats up a man who tried to rape his sister. 
In the beginning, Je Hyuk can't wait to leave the prison cell and get on with his life. But when he meets his best friend Lee Joon Ho, who works as a prison guard, and a diverse group of inmates with their own stories to share, Je Hyuk realises that the world is bigger than he thought it was, and that there's much more to be discovered. 
---
17. Suspicious Partner (2017)
---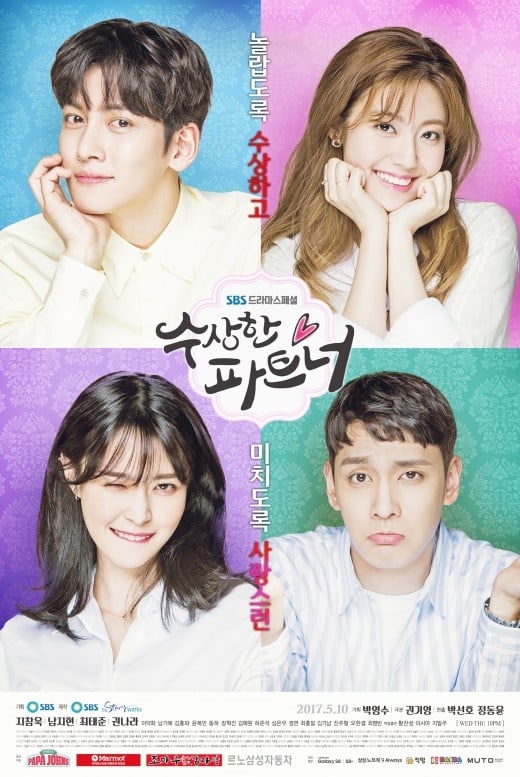 Image credit: SBS
Main Cast:
Ji Chang Wook as Noh Ji Wook

Nam Ji Hyun as Eun Bong Hee

Choi Tae Joon as Ji Eun Hyuk 

Kwon Na Ra as Cha Yoo Jung 
This was Ji Chang Wook's last drama prior to his enlistment in 2017. Unlike the two action and thriller dramas he's known for – K2 and Healer – Suspicious Partner is a light-hearted series with only a hint of suspense. 
He plays Noh Ji Wook, a prosecutor in charge of a murder case that involves prosecutor trainee Eun Bong Hee, who was framed for the death of her unfaithful ex-boyfriend. 
Despite pressure from the prosecutor office to close the case as quickly as possible, Ji Wook eventually finds evidence to prove Bong Hee's innocence while the real murderer is still at large. As a result of this, he quits being a prosecutor and opens his own law firm.
Years later, the two reunite when Bong Hee gets a job at his law firm. As they set out to track down the real murderer, feelings between Bong Hee and Ji Wook start to grow. 
---
18. Man to Man (2017)
---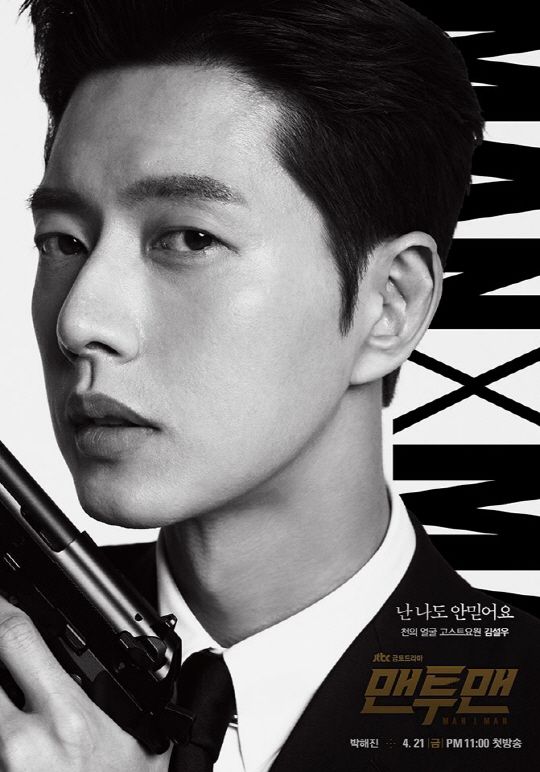 Image credit: JTBC
Main Cast:
Park Hae Jin as Kim Seol Woo

Park Sung Woong as Yeo Woon Gwang

Kim Min Jung as Cha Do Ha

Chae Jung An as Song Mi Eun

Yeon Jung Hoon as Mo Seung Jae 
A recipe for a successful drama goes beyond having a couple with superb on-screen chemistry – you'll need some bromance to spice things up. Just look at Song Joong Ki and Jin Goo in Descendants of the Sun, and Gong Yoo and Lee Dong Wook in Goblin.
In Man to Man, you'll witness a budding bromance as celebrity Yeo Woon Gwang engages bodyguard Kim Seol Woo for his security. 
Unknown to Woon Gwang, Seol Woo is actually an undercover NIS agent. His mission proves harder than expected – on top of his growing bromance with Woon Gwang, he also finds himself falling for Woon Gwang's manager, Cha Do Ha.
---
19. Chicago Typewriter (2017)
---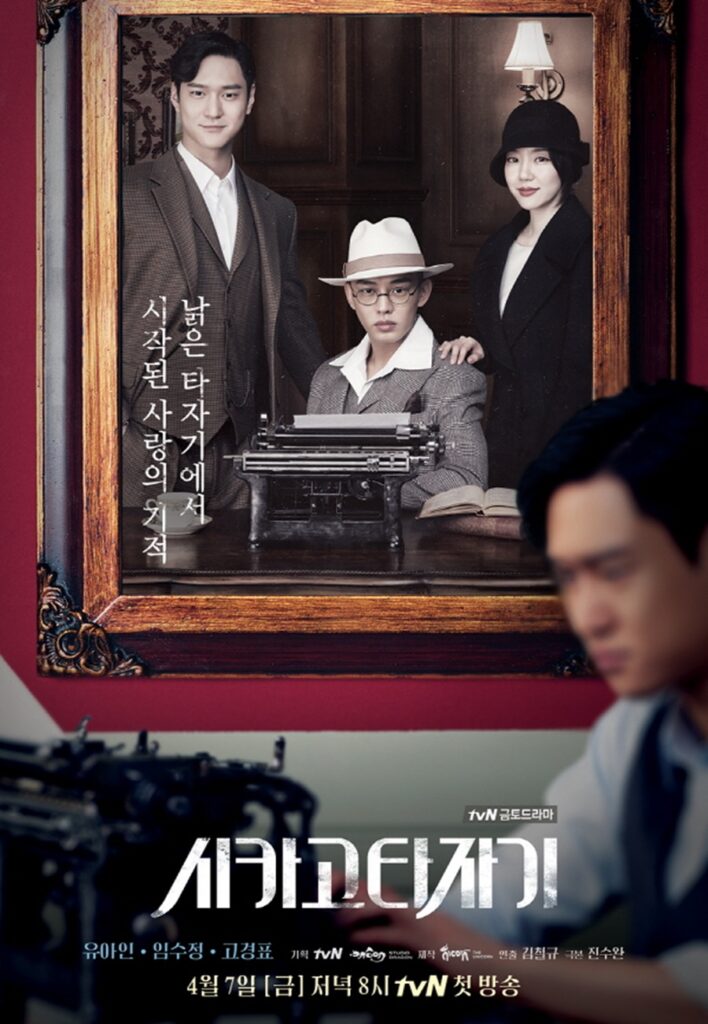 Image credit: tvN
Main Cast:
Yoo Ah In as Han Se Joo

Lim Soo Jung as Jeon Seol

Go Kyung Pyo as Yoo Jin Oh

Kwak Si Yang as Baek Tae Min 
Chicago Typewriter follows the relationship between three individuals in their past and present lives. 
In the present, renowned writer Han Se Joo engages a ghostwriter by the name of Yoo Jin Oh when he meets with a writer's block. During this time, he also comes across a fan of his, Jeon Seol. 
Little known to Se Joo, Jin Oh, and Jeon Seol, their relationships with one another goes way back to the 30s, when Korea was under Japanese rule. As it turns out, their present-day encounter is far more than a coincidence. 
---
20. Circle (2017)
---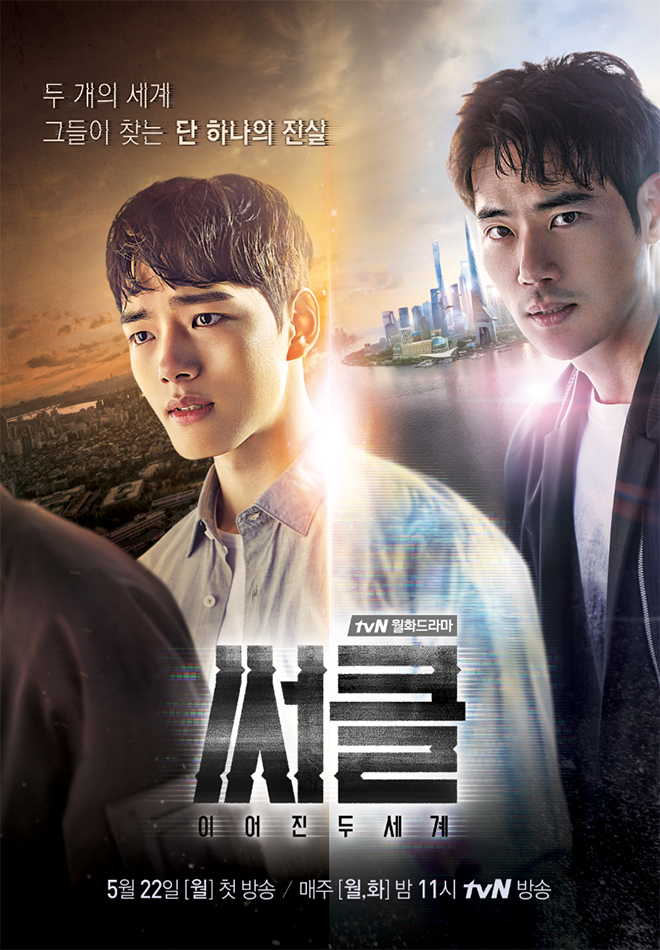 Image credit: tvN 
Main Cast:
Yeo Jin-goo as Kim Woo-jin 

Kim Kang Woo as Kim Joon Hyuk 

Gong Seung Yeon as Han Jung Yeon / Byul

Lee Gi Kwang as Lee Ho Soo
Circle is a sci-fi drama that takes place in 2017 and 2037 simultaneously. 
In 2017 on Earth, a series of suicides occur in Woo Jin's university and he discovers that they are linked to an alien named Byul, whom he met as a child. While searching for answers, he comes across Han Jung Yeon, a female undergraduate who resembles Byul. Coincidentally, she's also looking into the suicides, but she believes those are actually murders. 
In 2037, Earth is divided into two – a crime-free "Smart Earth" and a "Normal Earth" where crime rates have skyrocketed. Kim Joon Hyuk, a detective from Normal Earth, tries to break into Smart Earth to reinvestigate the disappearance of a pair of twins in 2017. 
---
21. Strongest Deliveryman (2017)
---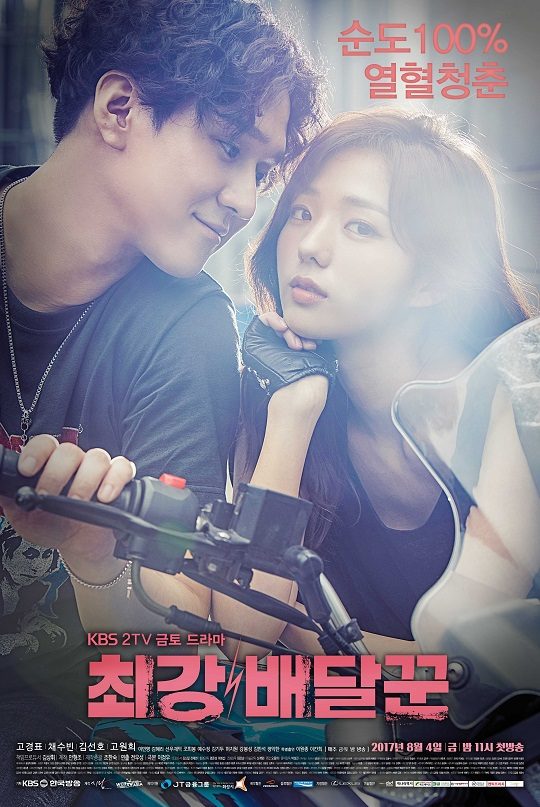 Image credit: IMDb
Main Cast:
Go Kyung Pyo as Choi Kang Soo

Chae Soo Bin as Lee Dan Ah

Kim Seon Ho as Oh Jin Kyu

Ko Won Hee as Lee Ji Yoon
Strongest Deliveryman is a feel-good drama revolving around the lives of two delivery men, Choi Kang Soo and Lee Dan Ah, as they go about making deliveries to make ends meet. 
Unlike Kang Soo who's always optimistic about his situation, Dan Ah resents her current way of life. But all of these change as the two meet and team up to tackle life's trials together. 
---
22. Another Miss Oh (2016)
---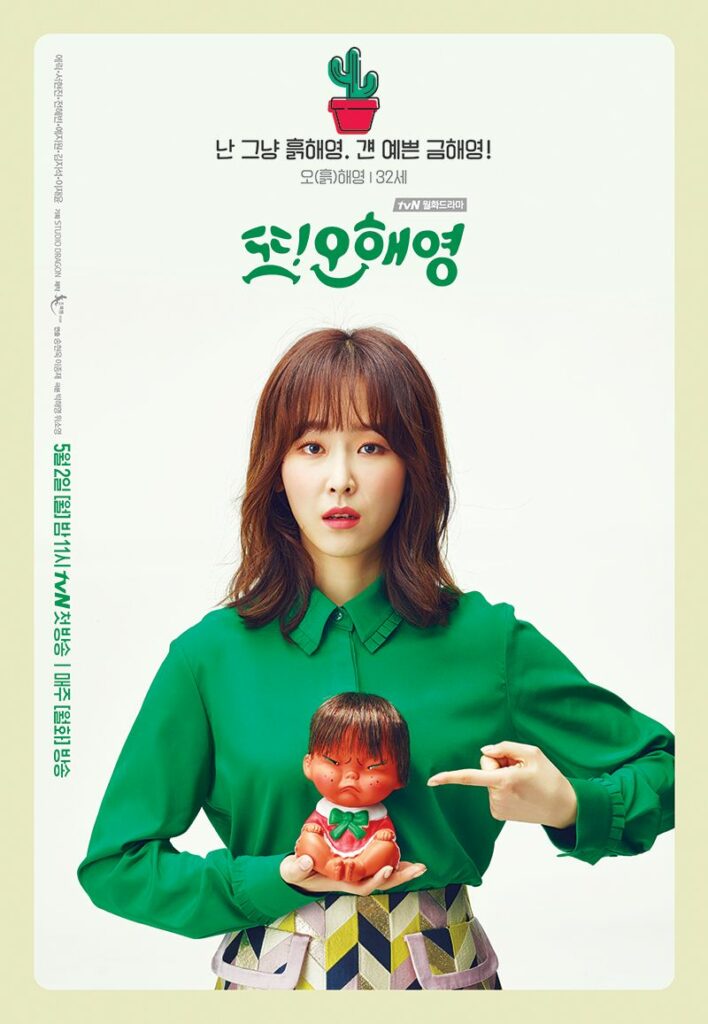 Image credit: tvN
Main Cast:
Eric Mun as Park Do Kyung 

Seo Hyun Jin as Oh Hae Young

Jeon Hye Bin as Oh Hae Young 
In Another Miss Oh, Park Do Kyung mistakes Oh Hae Young, played by Seo Hyun Jin, for his runaway bride who shares the same name. As a result, he sabotages her wedding, which leaves her utterly heartbroken. 
In a twist of fate, Do Kyung crosses paths with this Hae Young, and as they fall in love after learning about each other's pasts, a new set of challenges crops up. Will Hae Young still choose Do Kyung when she realises that he's the one responsible for her initial heartbreak?
---
23. Uncontrollably Fond (2016)
---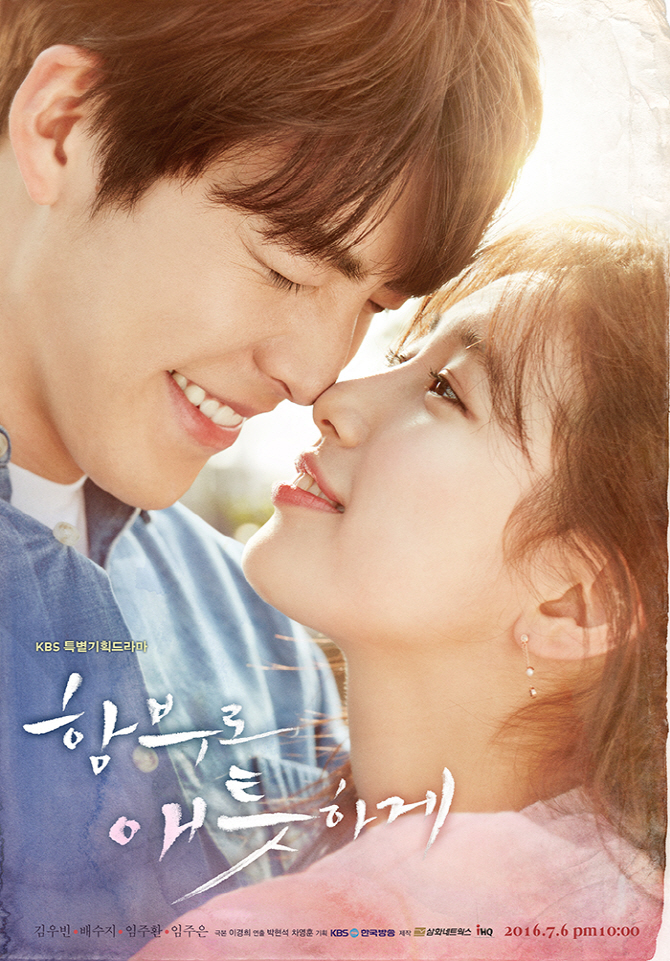 Image credit: KBS
Main Cast:
Kim Woo Bin as Shin Joon Young 

Bae Suzy as Noh Eul

Lim Ju Hwan as Choi Ji Tae

Lim Ju Eun as Yoon Jeong Eun 
Shin Joon Young and Noh Eul were classmates before going their separate ways. Years later, Noh Eul becomes a producer while Joon-young is living the life as a celebrity. 
The two reunite when Noh Eul is tasked with producing Joon-young's personal documentary. They get off to a rough start as Joon Young is unwilling to proceed with the filming. Eventually, he acquiesces in order to spend more time with Noh Eul and win her over. 
All goes according to plan until Joon Young falls ill with a terminal disease, which forces him to reconsider having Noh Eul by his side. 
---
24. A Beautiful Mind (2016)
---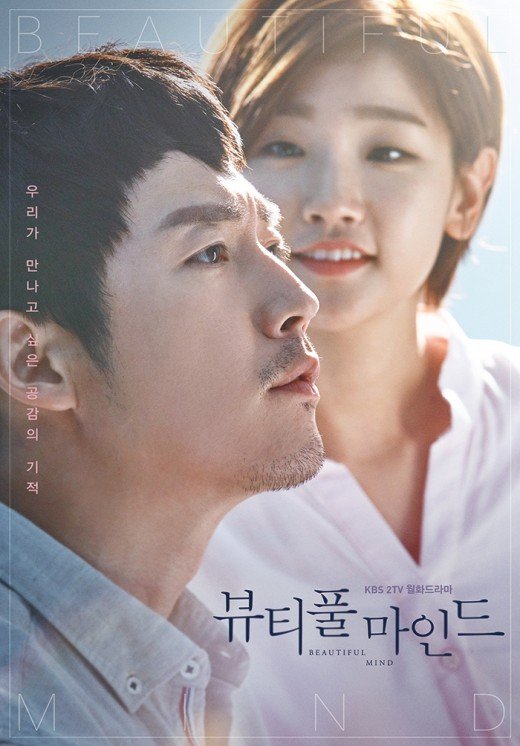 Image credit: IMDb
Main Cast:
Jang Hyuk as Lee Young Oh 

Park So Dam as Gye Jin Sung 

Yoon Hyun Min as Hyun Suk Joo 

Park Se Young as Kim Min Jae

Heo Joon Ho as Lee Gun Myung 
A Beautiful Mind draws inspiration from the novel Frankenstein, written by Mary Shelley. Jang Hyuk plays Lee Young Oh, a top-notch neurosurgeon who can't empathise with people due to a condition.
When a series of mysterious deaths take place in the hospital, he finds himself working together with police officer Gye Jin Sung, played by Parasite actress Park So Dam, to try and uncover the truth. Things take a turn for the worse when people begin accusing Young Oh of being a psychopath due to his inability to feel empathy. 
---
25. Come Back Mister (2016) 
---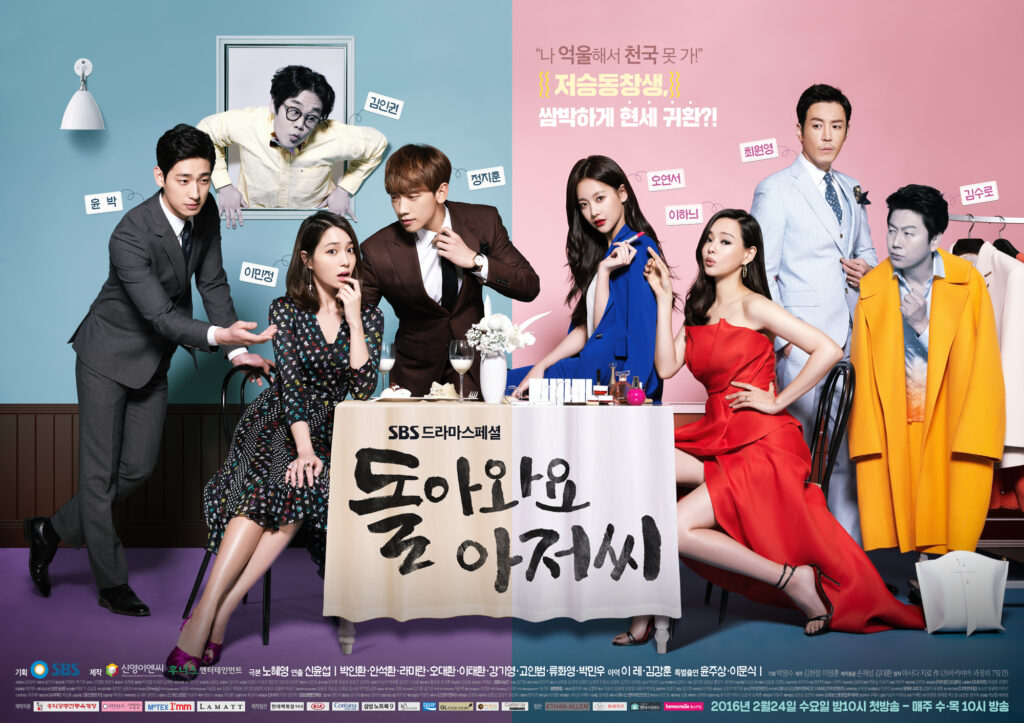 Image credit: SBS
Main Cast:
Rain as Lee Jae Hoon

Lee Min Jung as Shin Da Hye 

Oh Yeon Seo as Han Hong Nam 

Kim In Kwon as Kim Young Soo

Kim Soo Ro as Han Gi Tak

Lee Ha Nee as Song Yi Yeon

Yoon Park as Jung Ji Hoon
Most dramas involving reincarnation only feature one reincarnated soul but Come Back Mister ups the stakes by bringing two souls back from the afterlife.
Both Kim Young Soo and Han Gi Tak passed away due to accidents, but luckily for them, they are given a second chance to right the wrongs they committed. Young Soo is reincarnated as Lee Jae Hoon, the dashing young section chief of the department store, while Gi Tak is reincarnated as Han Hong Nam, a young and beautiful woman. 
But reincarnation comes with a set of rules and this proves challenging for both, who are already having a hard time adjusting to life with a new identity.  
---
26. Missing Noir M (2015)
---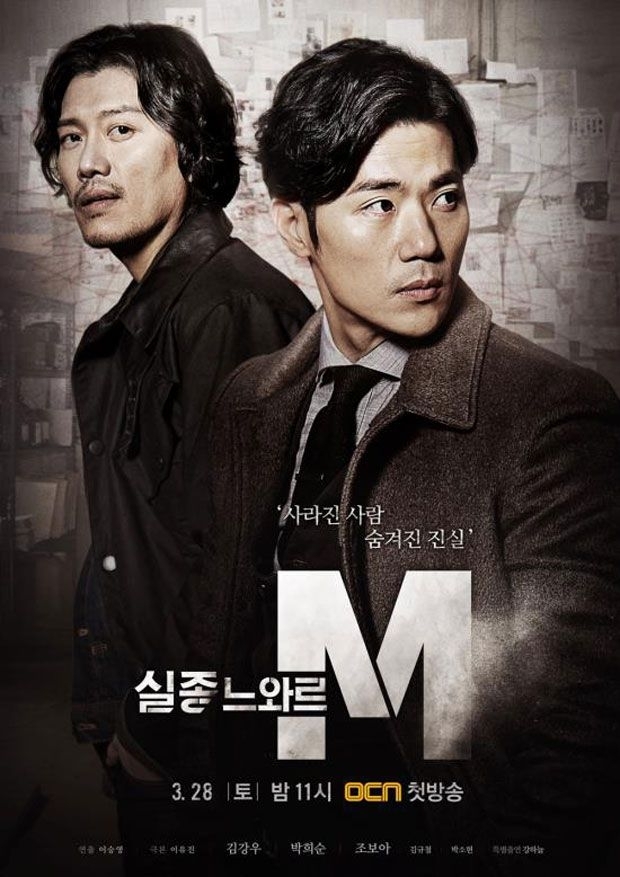 Image credit: OCN
Main Cast:
Kim Kang Woo as Gil Soo Hyun

Park Hee Soon as Oh Dae Young
Gil Soo Hyun is a genius detective working for the FBI. He chooses to return to South Korea to work for a special unit called the Special Missing Person Unit, which takes on some of the hardest cold cases. Together with Oh Dae Young, a detective with many years of experience under his belt, the two work relentlessly to mete out justice. 
---
27. Beating Again (2015)
---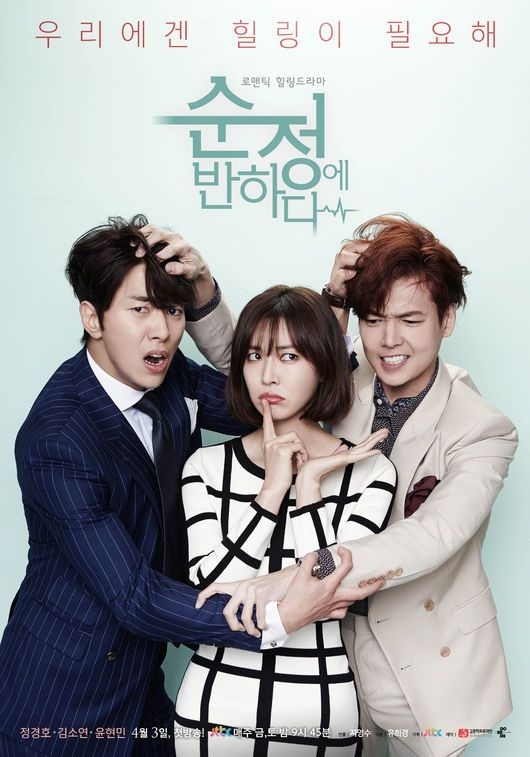 Image credit: IMDb
Main Cast:
Jung Kyung Ho as Kang Min Ho

Kim So Yeon as Kim Soon Jung

Yoon Hyun Min as Lee Joon Hee 
Kang Min Ho used to be a cold-hearted and ruthless investor who didn't let his emotions get in the way. One day, he suffers from a heart attack and has to receive a heart transplant. After the surgery, his personality takes on a 180° change. Not only is he friendlier to the people around him, he also gets emotional over the slightest things. 
Strangely enough, he keeps getting a weird rush of emotions whenever he meets Kim Soon Jung, and that's because the heart he received belonged to her fiance, who unfortunately passed away. 
---
28. 49 Days (2011)
---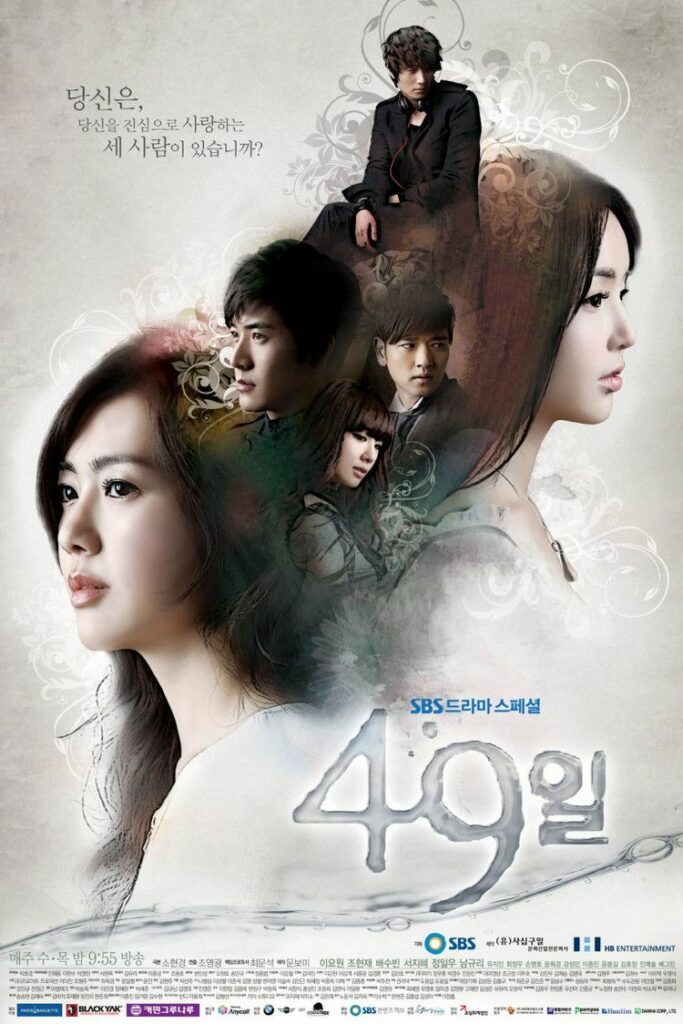 Image credit: SBS
Main Cast:
Lee Yo Won as Song Lee Kyung

Nam Gyu Ri as Shin Ji Hyun

Jung Il Woo as Song Yi Soo

Jo Hyun Jae as Han Kang

Bae Soo Bin as Kang Min Ho

Seo Ji Hye as Shin In Jung 
Shin Ji Hyun meets with a car accident the day before her wedding and slips into a coma. A grim reaper tells her that she'll not be taken to the afterlife if three people shed genuine tears for her in the next 49 days. 
In her quest to achieve this, she possesses the body of Song Lee Kyung, the woman who attempted to commit suicide and inadvertently led to Ji Hyun's car accident. What starts off as an easy task proves too much to handle when her memories slowly return to her over the next few weeks and she realises that her life prior to the accident was actually far from perfect.
---
Underrated Korean dramas that deserve more recognition
---
Drama, drama, drama – is there really something as too much of it? Well, other than making sure you take a break or two in between episodes and keeping an appropriate distance away from the screen, we don't see why you shouldn't indulge in these underrated Korean dramas. 
Also check out:
---
Cover image adapted from: KBS, Netflix, tvN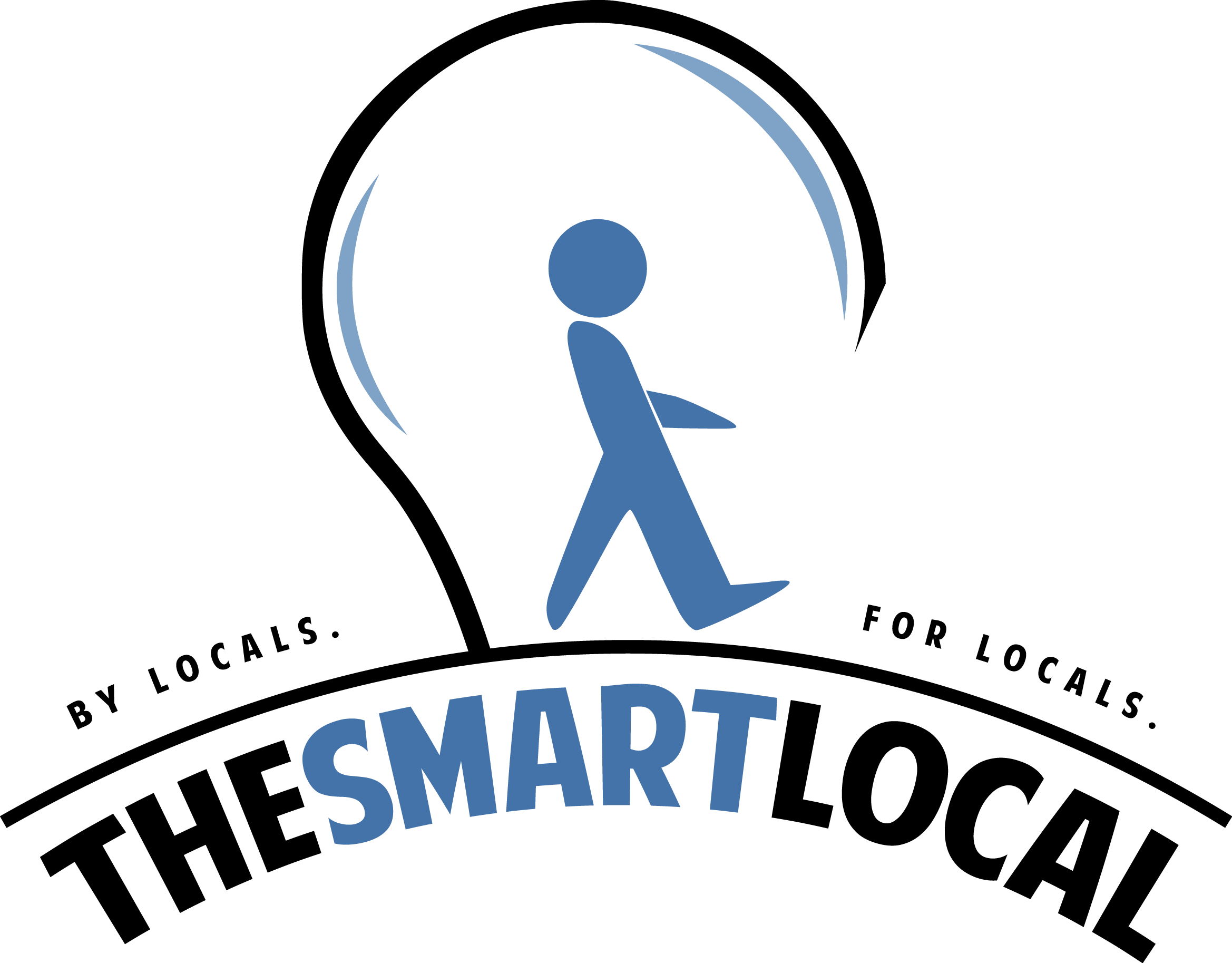 Drop us your email so you won't miss the latest news.