Best makjang dramas
---
Dramas such as The Heirs or You're Beautiful portray pretty unrealistic situations, but those are just scratching the surface compared to actual makjang dramas.
Makjang dramas refer to over-the-top dramas that are tough to understand or comprehend based on common sense and the moral standards of a normal person. Common characteristics of makjang dramas include absurd birth secrets, twisted relationships, and affairs. 
Most of the characters lack a moral compass, and they aren't afraid of committing evildoings for their own benefit.
If you're intrigued by these premises, here are eight makjang dramas you should check out.
---
1. The Penthouse: War In Life series (2020-2021)
---

Image credit: SBS
Main Cast:
Lee Ji-ah as Na Ae-gyo / Shim Su-ryeon

Kim So-yeon as Cheon Seo-jin

Eugene as Oh Yoon-hee
The Penthouse: War in LIfe takes place in a bougie apartment complex called Hera Palace, and follows three mothers who will do anything for their children, even if it has to involve some sort of crime. 
Penthouse makes use of various makjang tropes, such as certain characters taking on multiple identities, babies swapped at birth, and lots of screaming to express one's anger.
Moral compasses in this series are almost non-existent. We've got Joo Dan-tae, one of the residents of the penthouse at Hera Palace, who has committed more than 15 crimes with zero remorse. Other members of the Hera Club, which comprises the crème de la crème of the apartment complex, have also joined hands in murdering a tutor.
The Penthouse series is currently one of the most-watched series of 2021, and their 3rd season is currently airing.
---
2. The Last Empress (2018-2019)
---

Image credit: SBS
Main Cast:
Jang Na-ra as Oh Sunny

Choi Jin-hyuk as Na Wang-sik / Chun Woo-bin

Shin Sung-rok as Emperor Lee Hyuk

Lee Elijah as Min Yoo-ra

Shin Eun-kyung as Empress Dowager Kang
The Last Empress is set in a modern-day South Korea that's run by a constitutional monarchy. A musical actress, Oh Sunny, gets married to Emperor Lee Hyuk. She has to learn the way of royalty, but while doing so, she gets entangled in the murder of the Grand Empress Dowager.
This is a fast-paced and unpredictable drama with many plot twists. In addition, you can expect to see drastic character transformations, blackmail, and cover-ups of murder. The show is also heavily driven by revenge and jealousy.
Video credit: SBS Drama
With the over-the-top elements showcased in The Last Empress, you'll be lost in the craziness of the plot and hooked on it sooner than you think.
---
3. Temptation of Wife (2008-2009)
---

Image credit: SBS
Main Cast:
Jang Seo-hee as Goo Eun-jae / Min So-hee

Byun Woo-min as Jung Gyo-bin

Kim Seo-hyung as Shin Ae-ri / Michelle Shin

Lee Jae-hwang as Min Gun-woo
Temptation of Wife revolves around make-up artist Goo Eun-jae, who gets married to Jung Gyo-bin after falling pregnant with his child while she was drunk. Unfortunately, Eun-jae suffers a miscarriage after risking her life to protect her mother-in-law. She manages to conceive again a few years later. Just then, Eun-jae's best friend, Shin Ae-ri, comes into the picture and tries to steal her husband away from her.
This series contains many makjang elements, some of which include tragic deaths, over-exaggeration of one's emotions, as well as characters who lack a sense of morality. For example, a character faked the protagonist's suicide note after attempting to kill them for personal gain.
This drama was written by Kim Soon-ok, who's known for penning popular makjang shows such as Jang Bo-ri Is Here!, My Daughter Geum Sa-wol, and even The Last Empress. In addition, Temptation of Wife was so popular that it was also remade in China and the Philippines.
---
4. The World of the Married (2020)
---

Image credit: JTBC
Main Cast:
Kim Hee-ae as Ji Sun-woo

Park Hae-joon as Lee Tae-oh

Han So-hee as Yeo Da-kyung

Park Sun-young as Go Ye-rim

Kim Young-min as Son Je-hyuk

Chae Gook-hee as Sul Myung-sook

Lee Geung-young as Yeo Byung-gyu

Kim Sun-kyung as Uhm Hyo-jung

Jeon Jin-seo as Lee Joon-young

Shim Eun-woo as Min Hyun-seo

Lee Hak-joo as Park In-kyu

Lee Moo-saeng as Kim Yoon-ki
The World of the Married tackles the reality of marriages, infidelity, and makjang tropes such as betrayal, revenge, and lots of violence. 
The show revolves around Ji Sun-woo, who discovers that her husband, Lee Tae-oh, is cheating on her. Soon, we follow Ji Sun-woo on her journey to take revenge on her husband. Buckle your seatbelts and prepare to see Sun-woo nearly stabbing her husband in the chest with a pair of sharp scissors, and even getting into a tryst in order to let Tae-oh have a taste of his own medicine.
The World of the Married received critical acclaim for its production and the phenomenal acting of veterans such as Kim Hee-ae, who portrays Ji Sun-woo so well that we get sucked into bingeing on the show. The drama saw a steady climb in viewership ratings while it was airing last year, and it peaked at 28.371% by the end of the last episode.
---
5. Everybody Say Kimchi (2014)
---

Image credit: MBC
Main Cast:
Kim Ji-young as Yoo Ha-eun

Kim Ho-jin as Shin Tae-kyung

Won Ki-joon as Im Dong-joon

Cha Hyun-jung as Park Hyun-ji
The title Everybody Say Kimchi may sound unassuming at first, but bear in mind that this drama gave birth to the iconic kimchi slap. 
This show follows Yoo Ha-eun, who starts a kimchi business after getting betrayed by her husband, Im Dong-jun. As Ha-eun devotes all her time to running the business, she faces a series of obstacles when her competitor and the sudden reappearance of her ex-husband pushes her to her limits.
Everybody Say Kimchi is known for their over-exaggeration of anger, with Ha-eun's legendary kimchi slap prompting other dramas to do up their own food slap scene.
Video credit: MBCdrama
---
6. Princess Aurora (2013)
---

Image credit: MBC
Main Cast:
Jeon So-min as Oh Ro-ra (Aurora)

Oh Chang-seok as Hwang Ma-ma

Seo Ha-joon as Seol Seol-hee
Princess Aurora is outrageous, even for makjang dramas, as it bears a weird script and even weirder plotlines. 
This show follows Oh Ro-ra, the youngest of a big family-run food corporation. She's frank, and she attempts to get rid of her second brother's mistress, who lied about him impregnating her. One day, Ro-ra meets the novelist Hwang Ma-ma, who's a perfectionist and easily irritable, and falls in love with him. But Ma-ma has a dark secret that could potentially ruin their relationship.
As Princess Aurora unfolds, Seol-hee gets diagnosed with leukaemia, and when he's persuaded to receive treatment, he says, "Cancer cells are living things, too. If I try to die, the cancer cells will feel it, so I'm going to try co-existing with them." He also adds that if people are meant to die, they'll die anyway – whether or not they get treatment.
Video credit: MBCdrama
You can also expect to see some characters getting suddenly killed off or written off throughout the drama too. This drama is definitely not for the faint-hearted, as the series received warnings from the Korea Communications Standards Commissions due to the portrayal of violence and use of foul language.
---
7. Maybe Love (2012-2013)
---

Image credit: MBC
Main Cast:
Park Shi-eun as Han Yoon-jin

Kim Bo-kyung as Choi Sun-jung

Ahn Jae-mo as Baek Jae-hun

Hwang Dong-joo as Joo Hyun-do
Maybe Love is a classic makjang drama that revolves around Han Yoon-jin, who later finds out that her best friend, Choi Sun-jung, stole her husband and turned her life upside down. But what Yoon-jin doesn't know is that Sun-jung did all this for the sake of her daughter. 
This show also includes characters who put their morals aside and do their worst to take revenge on others. One of the most memorable scenes involves Yoon-jin, who reveals to Park Do-joon that Joo Hyun-do's daughter, Joo Ye-na, is actually Choi Sun-jung's daughter. After hearing this, Do-joon spits out his orange juice back into his glass. Gross, but we gotta applaud his aim.
Video credit: MBCdrama
Fun fact: This shot of Do-joon spitting out his juice was actually an ad-lib.
The scene went viral, and it has been recreated by various K-pop idols such as MONSTA X's Shownu, BTOB's Sungjae, and IZ*ONE's Yena.
Video credit: 션러버shownlover 
---
8. Love (ft. Marriage and Divorce) (2021)
---

Image adapted from: TV CHOSUN and TV CHOSUN
Main Cast:
Sung Hoon as Pan Sa-hyun

Lee Ga-ryeong as Boo Hye-ryung

Lee Tae-gon as Shin Yu-shin

Park Joo-mi as Sa Pi-young

Jeon No-min as Park Hae-ryun

Jeon Soo-kyeong as Lee Si-eun
Love (ft. Marriage & Divorce) revolves around three married couples in their 30s, 40s, and 50s – lawyer Pan Sa-hyun and DJ Boo Hye-ryung, psychiatrist Shin Yu-shin and radio show producer Sa Pi-young, and writer Lee Si-eun and Professor Park Hae-ryun. As expected from the title, the show also follows a string of affairs that take place in each marriage. 
Some ridiculous scenes in this drama include Kim Dong-mi, Shin Yu-shin's stepmother, completely ignoring her husband while he suffers a cardiac arrest at the movies, and Pan Sa-hyun getting away with his mistress' unplanned pregnancy because his father had a conception dream.
This series was also penned by Im Sung-han, who was the screenwriter for Princess Aurora. Apart from these two titles, she wrote the screenplay for critically acclaimed makjang dramas such as Miss Mermaid and Dear Heaven.
---
Makjang dramas you should check out
---
You can expect to get hooked on the various ridiculous tropes involved in these dramas, however absurd they may be. Don't forget to prepare a stash of popcorn while watching these shows – some scenes can get pretty spicy.
Explore more K-drama genres here:
---
Cover image adapted from: SBS, SBS, and JTBC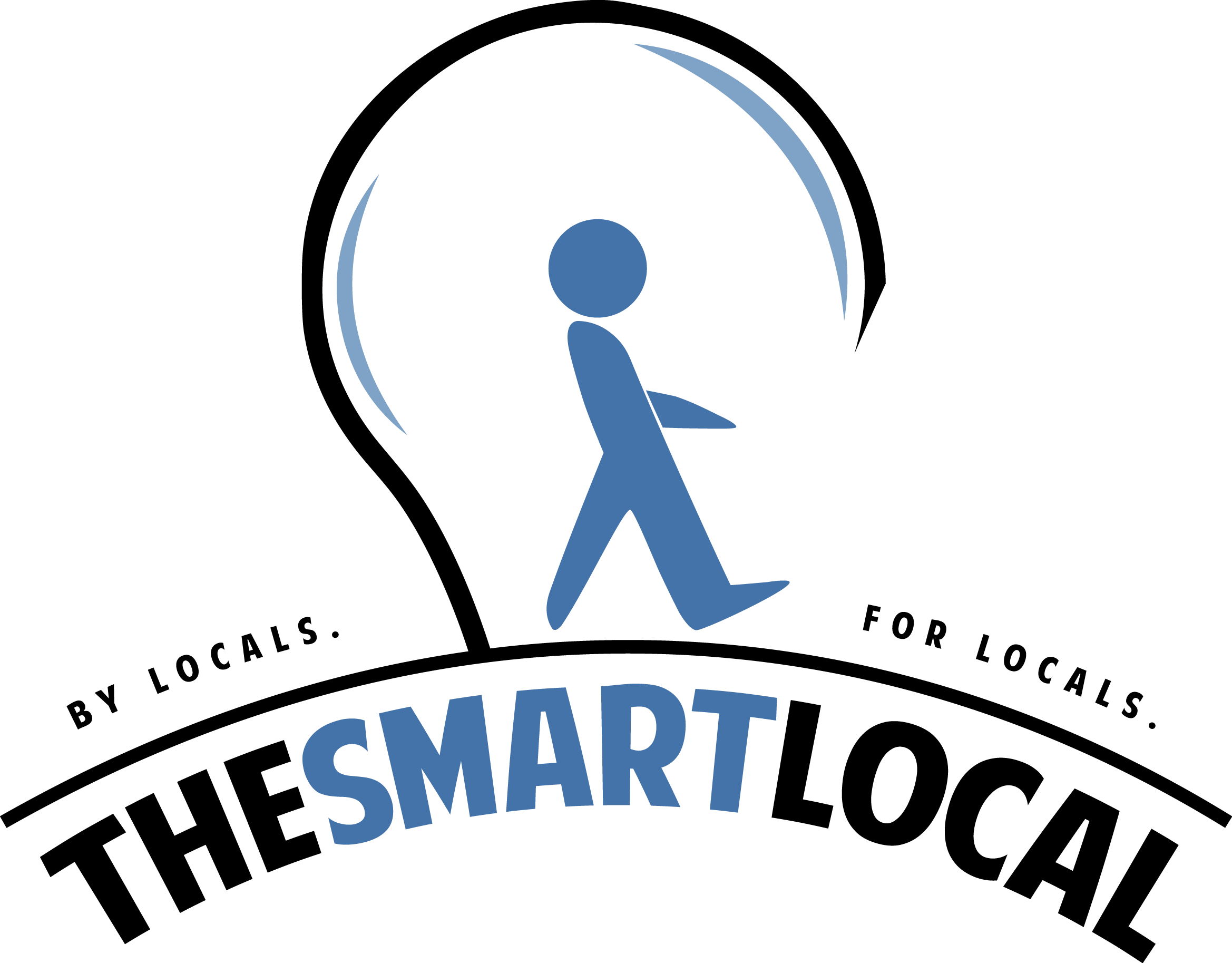 Drop us your email so you won't miss the latest news.