Park Hyung-sik facts
---
"Bagel" is a Korean slang that combines "baby" and "glamorous", and it's the perfect descriptor for Park Hyung-sik, an idol-turned-actor who gives you the best of both worlds with his adorable baby face and glamorous physique. Here are 12 facts about Park Hyung-sik you should know before watching Soundtrack #1, his latest drama with Han So-hee.
---
1. He was cast by SM & JYP Entertainment 
---

Image credit: @SIKARISMA12
Park Hyung-sik's passion for music was sparked as a student when he was part of a band in middle school and high school.
What started off as a hobby developed into something more serious when the band began to participate in several competitions held in different parts of South Korea.
Better still, the band members were recognised for their talent as they won first place in the competitions.
During the competitions, employees from SM and JYP Entertainment saw potential in Park Hyung-sik, and even passed their business cards to him.
However, he wasn't aware of the concept of an entertainment agency. Needless to say, the names SM and JYP Entertainment didn't ring a bell.
Upon receiving the business cards, Park Hyung-sik showed them to his mother. She realised that her son possessed the potential to become a K-pop idol, so she encouraged him to participate in auditions.
Park Hyung-sik agreed to do so, thinking that if the auditions didn't work out, he would go back to studying.
After Star Empire – the home company of ZE:A – got in touch with Park Hyung-sik, he embarked on his idol trainee journey.
---
2. He was bullied in his first agency 
---

Image credit: @phs1116
In episode 196 of the talk show Healing Camp, Park Hyung-sik opened up about being bullied as an idol trainee.
Prior to joining Star Empire, he was part of a different agency. He was particularly close to his manager, and even confided in him about his personal problems.
Seeing how special their relationship was, some of his fellow trainees began to tittle-tattle about Park Hyung-sik. They would exclude him from mealtimes and ignore his presence altogether.
The bullying adversely affected his mental state, to the point where he had depression. He was only a high school student then.
Thankfully, he moved to Star Empire and met his members. He shared that the members of ZE:A always tried to brighten up the atmosphere and were supportive of him.
You can watch Park Hyung-sik's story here:
Video credit: SBS Entertainment
---
3. He's a certified scuba diver  
---

Park Hyung-sik flexing his scuba diving skills.
Image credit: @phs1116
Park Hyung-sik is a true fan of water sports and even has an open water scuba diving licence!
If you take a look at his Instagram account, you'll spot a few pictures of him enjoying his time in the underwater world.
In a recent interview with his co-star Han So-hee, Park Hyung-sik was asked about his favourite sport as of late. It's no surprise that the answer was scuba diving.
Besides water sports, his pastimes also include gaming and fishing.
Don't miss out on his interview with Han So-hee:
Video credit: Disney Plus Korea 디즈니 플러스 코리아
---
4. His best friends include Park Seo-joon, BTS' V & Choi Woo-shik
---

Image credit: @bn_sj2013
Who needs Boys Over Flowers when there's an F4 in real life?
It's a widely known fact that Park Hyung-sik is part of a clique that includes BTS' V, Park Seo-joon, and Choi Woo-shik. Peakboy, a singer-songwriter, is also part of the clique.

The struggle is real when you don't know who to admire first.
Image credit: @phs1116
Park Hyung-sik encountered Park Seo-joon and V thanks to the drama Hwarang (2016). They got to spend extended periods of time together due to filming, and eventually became close friends.
Then, Park Seo-joon introduced them to Choi Woo-shik and Peakboy, which explains how the five of them became a clique.
Apart from having sleepovers and Christmas parties, they also travel the world together and consider themselves a family. If this isn't the epitome of friendship goals, we don't know what is.
---
5. He got his tall genes from his mother 
---

Which is the view?
Image credit: @phs1116
The 183cm-tall actor has a divine body proportion thanks to his 170cm-tall mother.
In a YouTube video, Crayon Pop's Way and fashion stylist Song Jae-yong talked about celebrities with a golden body ratio, and Jae-yong picked Park Hyung-sik as a prime example without any hesitation.
He shared that the actor's airport fashion has left a lasting impression on him, even till this day.
Check out the video here:
Video credit: 웨이랜드WayLand
---
6. He's afraid to publicise his romantic relationship 
---

Park Hyung-sik with actress Han Hyo-joo.
Image credit: @hanhyojoo222
During his guest appearance on Healing Camp, Park Hyung-sik revealed that he's afraid of publicising his romantic relationships.
He understands that the internet can be a scary place. Whenever celebrities are embroiled in dating rumours, they gain both the support and criticism of the public.
Also, he shared that he doesn't like how his personal relationships are prone to becoming a hot topic for people to gossip about.
In a country where image and reputation are crucial to succeeding in the entertainment industry, there's a long way to go before the prejudice against celebrities' rightful freedom to date whoever they want can be broken.
You can watch the clip here:
Video credit: SBS Entertainment
---
7. He learnt kendo & horse riding when he was young 
---

Image credit: @phs1116
The actor learnt kendo for the first time when he was only nine years old. Currently, he has a fourth-degree black belt!
If you think learning kendo on its own is impressive, wait till you hear that he also picked up horse riding at a young age.
Those who have watched Hwarang will know how adept Hyung-sik is at horse riding. Shooting an arrow while riding a horse? No problem.
Prior to filming Hwarang, Park Hyung-sik shared that he wanted to shoot as many scenes as he could without the help of a stunt double.
---
8. He loves spicy food 
---

Image adapted from: 옛능 : MBC 옛날 예능 다시보기
Looks like the fiery Korean blood runs in the actor as he's a connoisseur of spicy food.
He enjoys eating spicy food so much that, at times, he dips his food in capsaicin sauce. This sauce is known to be extremely hot and spicy, and will most likely burn your tongue even if you're good at handling spice.
In 2014, Park Hyung-sik was invited to the Korean variety show Infinite Challenge to compete against the members in eating spicy food.
It's no surprise that he won the challenge. While the members were losing their sanity due to the burning sensation in their mouths, Park Hyung-sik kept his cool and aced the challenge.
Check out the hellarious video here: 
Video credit: 옛능 : MBC 옛날 예능 다시보기
---
9. He earned the nickname "baby soldier" 
---

Baby soldier casually snacking on a cucumber
Image adapted from: MBC
In 2013, the nation was whipped for Park Hyung-sik thanks to his appearance on the military-themed variety show Real Men. 
He even earned the nickname "baby soldier" due to his adorable behaviour.
The actor was well-loved by the public for his pure and clumsy image, and for giving his 100 percent no matter how exhausted he was.
Check out this video to see why Park Hyung-sik is called a baby soldier:
Video credit: MBCentertainment
---
10. He learnt vocal music in middle school 
---

Image credit: @phs1116
When Park Hyung-sik was in middle school, he picked up vocal music for about three months.
Vocal music is not for everyone as it's one of the most difficult types of singing. Not only does it require hours of practice each day, but you also need to master the ability to project your singing voice using your diaphragm instead of the throat. 
Although it was a short span of time, he won awards at various competitions!
Seeing his potential, Park Hyung-sik's middle school teacher encouraged him to major in vocal music.
He entered the entertainment industry instead of becoming a professional vocalist, but we can easily tell that singing is his forte, nonetheless.
The actor sang an OST for Hwarang, and the video garnered more than 25 million views. 
You can watch the video here: 
Video credit: KBS WORLD TV
---
11. His life motto is "let's love each other" 
---

Image credit: @phs1116
Since his debut as a K-pop idol in 2010, Park Hyung-sik has kept a life motto close to his heart: let's love each other.
During his appearance on Real Men, he wrote his life motto on his locker as a daily reminder to love others.
In addition, he shared his life motto on the talk show Live Talk Show Taxi, and even during an interview for his film titled Juror 8 (2019).
He stated that everyone is living in a harsh and cold world, and our quality of lives would deteriorate if we remain wary of others and act cruelly. Hence, he hopes that by loving each other, we can live in a world that is less challenging.
---
12. His MBTI type is ESFP
---

Image credit: UAA
Park Hyung-sik is an ESFP, which is known as "The Entertainer"!
According to the 16Personalities website, people of this personality type are usually adventurous and enjoy dynamic experiences.
Other Korean celebrities who share the same personality type include NCT's Jaehyun and Red Velvet's Wendy.
---
Park Hyung-sik facts that will captivate your attention
---
Following his discharge from military service in 2021, Park Hyung-sik has been actively expanding his acting career. 
In 2021, he made his comeback in the zombie-themed K-drama Happiness, and this year, he's returning to the screen with his co-star Han So-hee in the Disney+ series Soundtrack #1. 
Also check out: 
---
Cover image adapted from: @phs1116 and UAA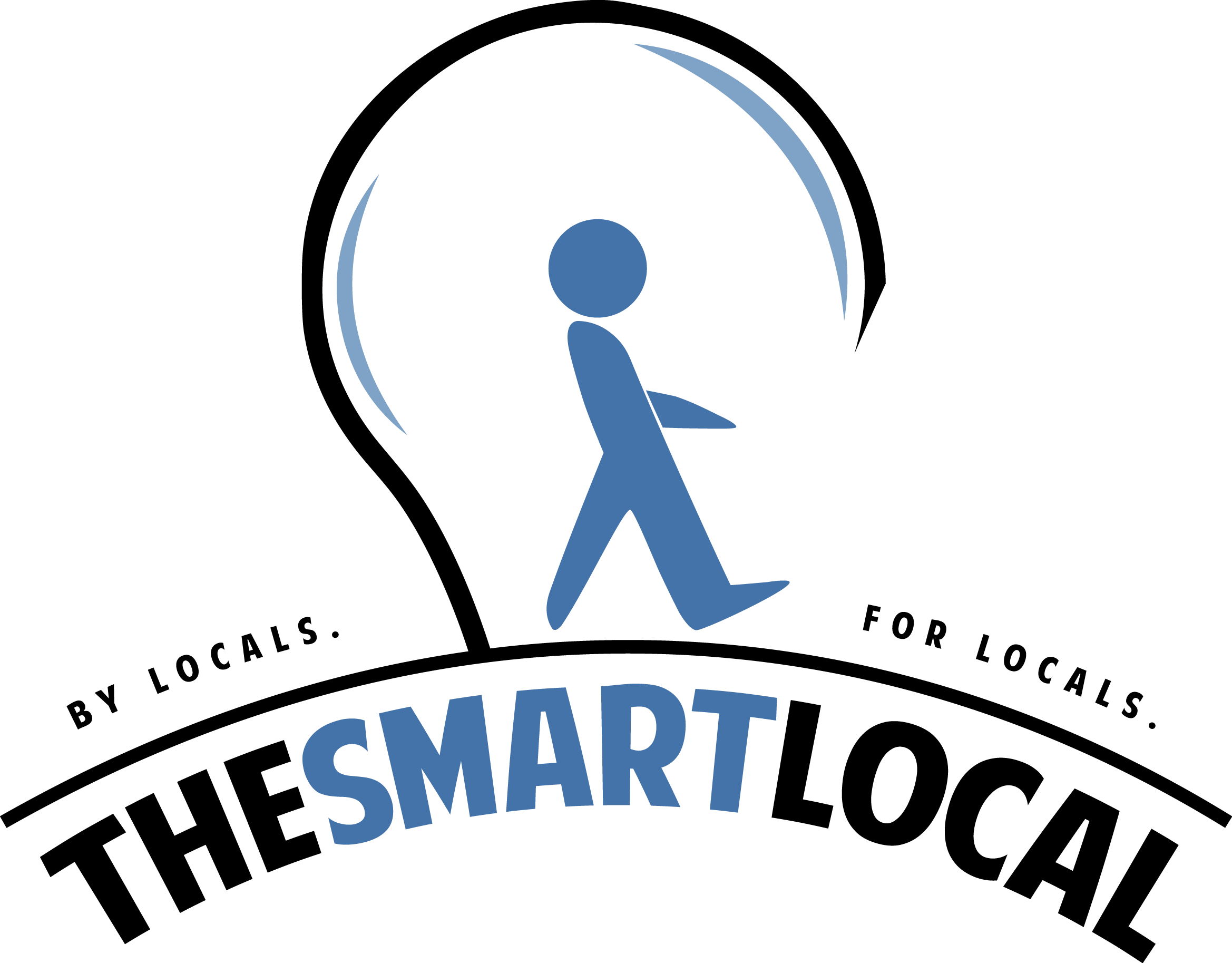 Drop us your email so you won't miss the latest news.