Choo Sung Hoon facts 
---
The 48-year-old Sexyama, who initially gained fame for his onscreen chemistry with his one and only daughter Choo Sarang on The Return of Superman, is now making headlines again – this time, for his bold appearance on the latest Netflix reality show Physical: 100. Here are 9 facts about Choo Sung Hoon that prove age may not always correlate with strength.
---
1. He's the oldest contestant in Physical: 100 
---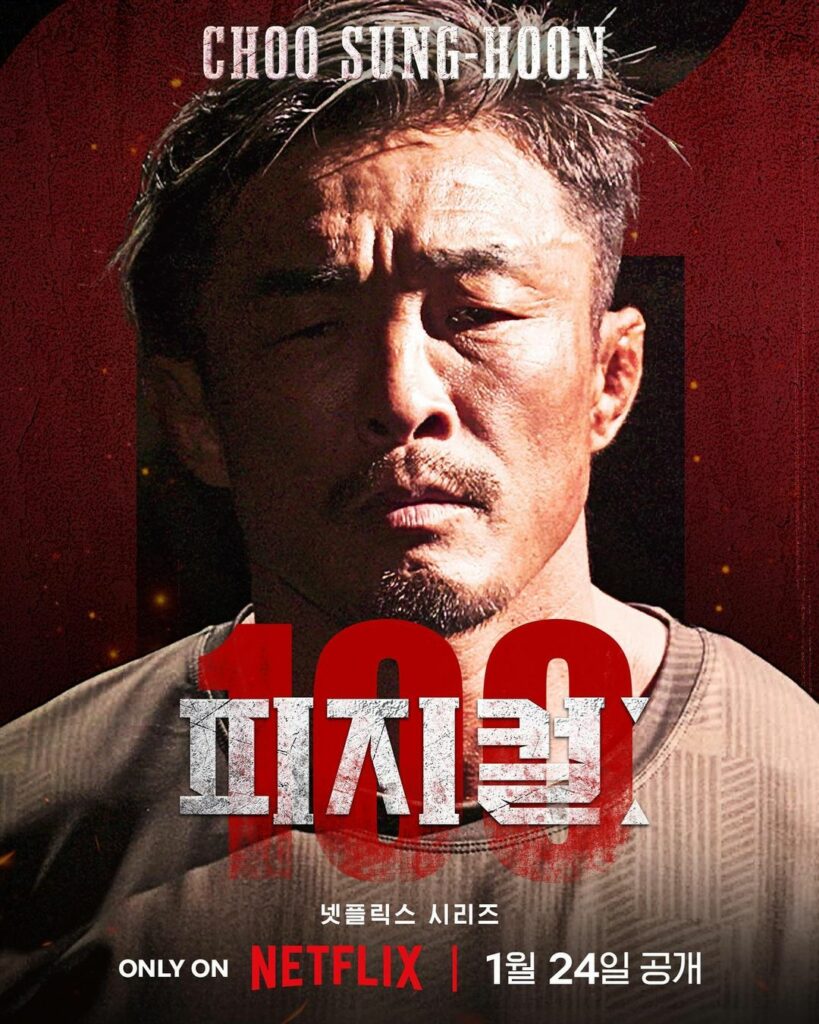 Image credit: @akiyamachoo
Among the 100 contestants in the survival show, most of them are in their 20s and 30s. In fact, the youngest is a high school student.
Choo Sung Hoon is the oldest participant among the 100, and to our surprise, he managed to make it to the Top 20.
We certainly can learn a thing or two from the undaunted beast who is always ready to take on new challenges and expand his horizons.
Catch him in beast mode here:
Video credit: Netflix Korea 넷플릭스 코리아
---
2. He shocked the nation for being a fool for his daughter
---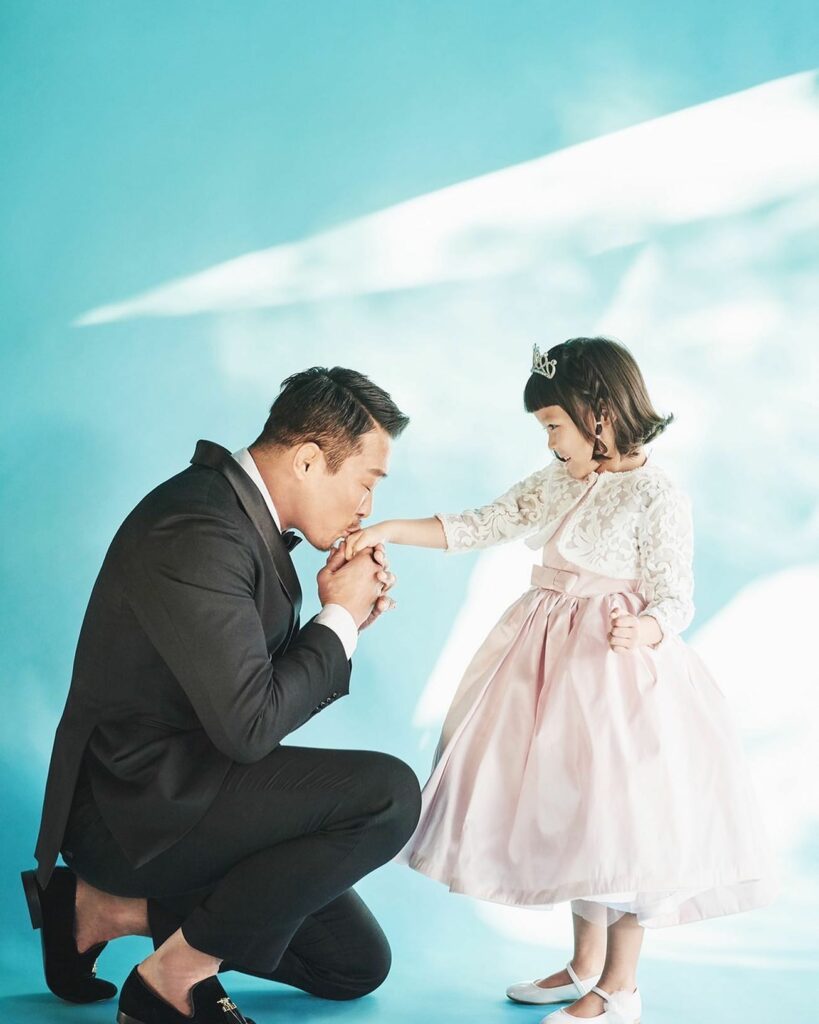 Image credit: @akiyamachoo
Although Choo Sung Hoon is a well-known name in the MMA world, not many are aware that he is a father to an adorable 12-year-old girl who made the nation fall into a "Choo Sarang syndrome" following their appearance on The Return of Superman.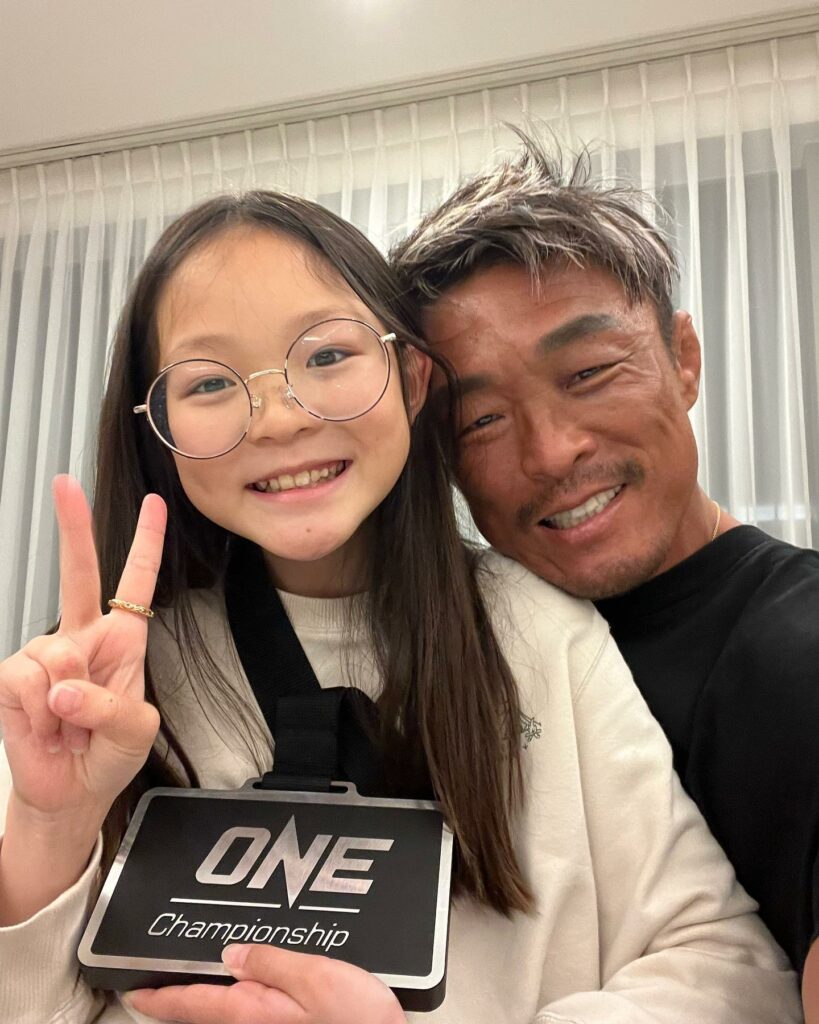 Image credit: @akiyamachoo
Given the violent and aggressive nature of MMA, an image of a gentle father figure is not what one would associate with Choo Sung Hoon.
However, there's no denying that he's a fool for his daughter – and only her – and he would do anything to put a smile on her cheeky little face. For instance, he pampered her by buying anything she wanted from the merch store at Tokyo Disneyland. She wants it, she has it. 
Watch him as a father: 
Video credit: KBS Drama Classic
---
3. He uses the carrot and stick parenting method 
---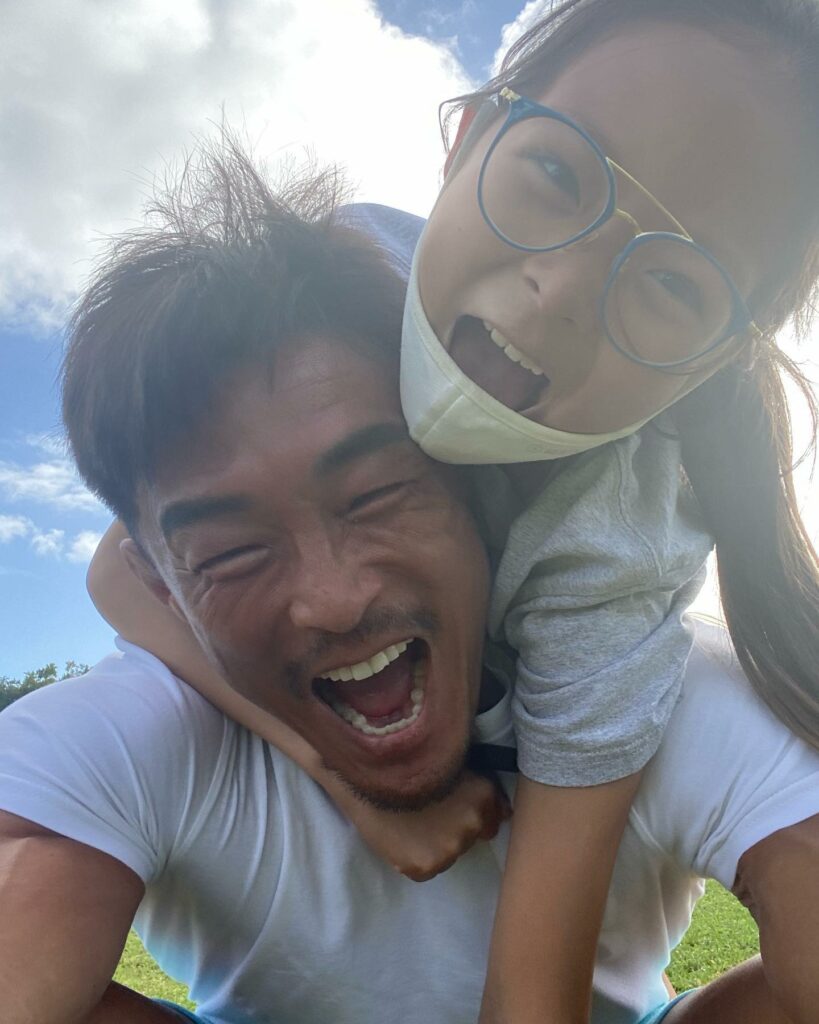 Image credit: @akiyamachoo
In 2017, a video of Choo Sung Hoon discipling his daughter went viral on the Internet. Since his daughter was young, he's been known for using the carrot and stick parenting method – punish them first, then reward them with love and embrace.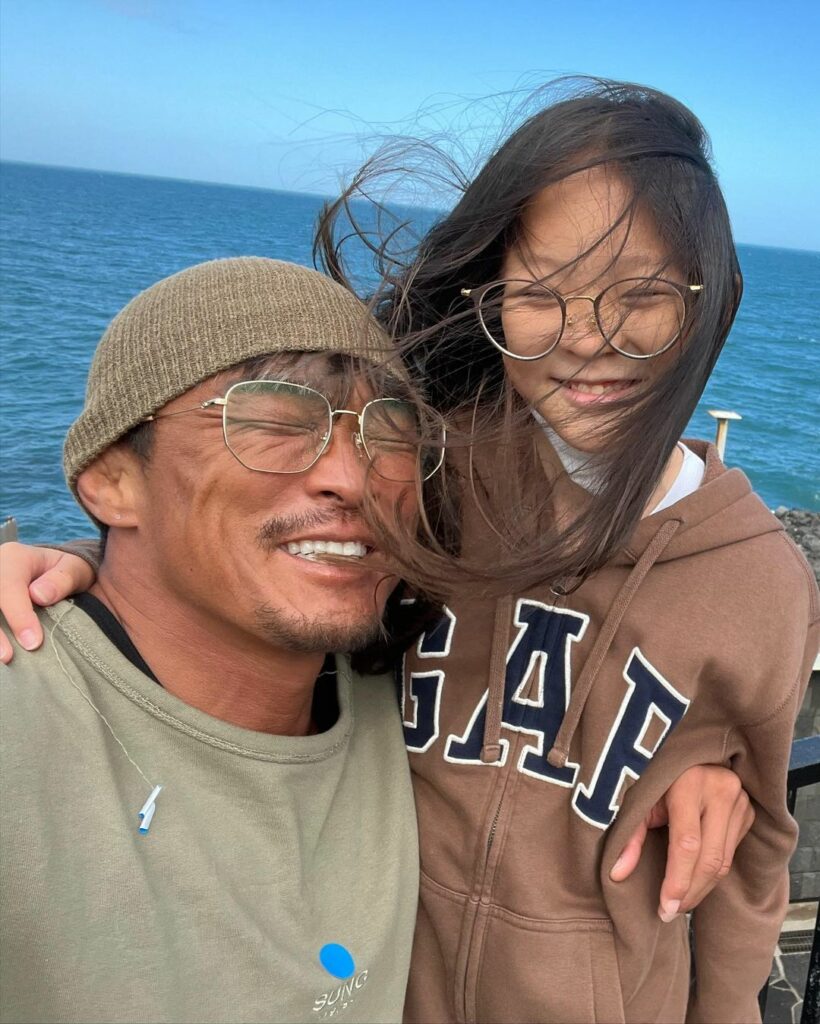 Image credit: @akiyamachoo
Despite being a fool for his daughter, he is adamant about instilling good manners in Sarang, such as having proper table manners.
Check out his parenting style:
Video credit: SBS Entertainment
---
4. He made his acting debut in 2010
---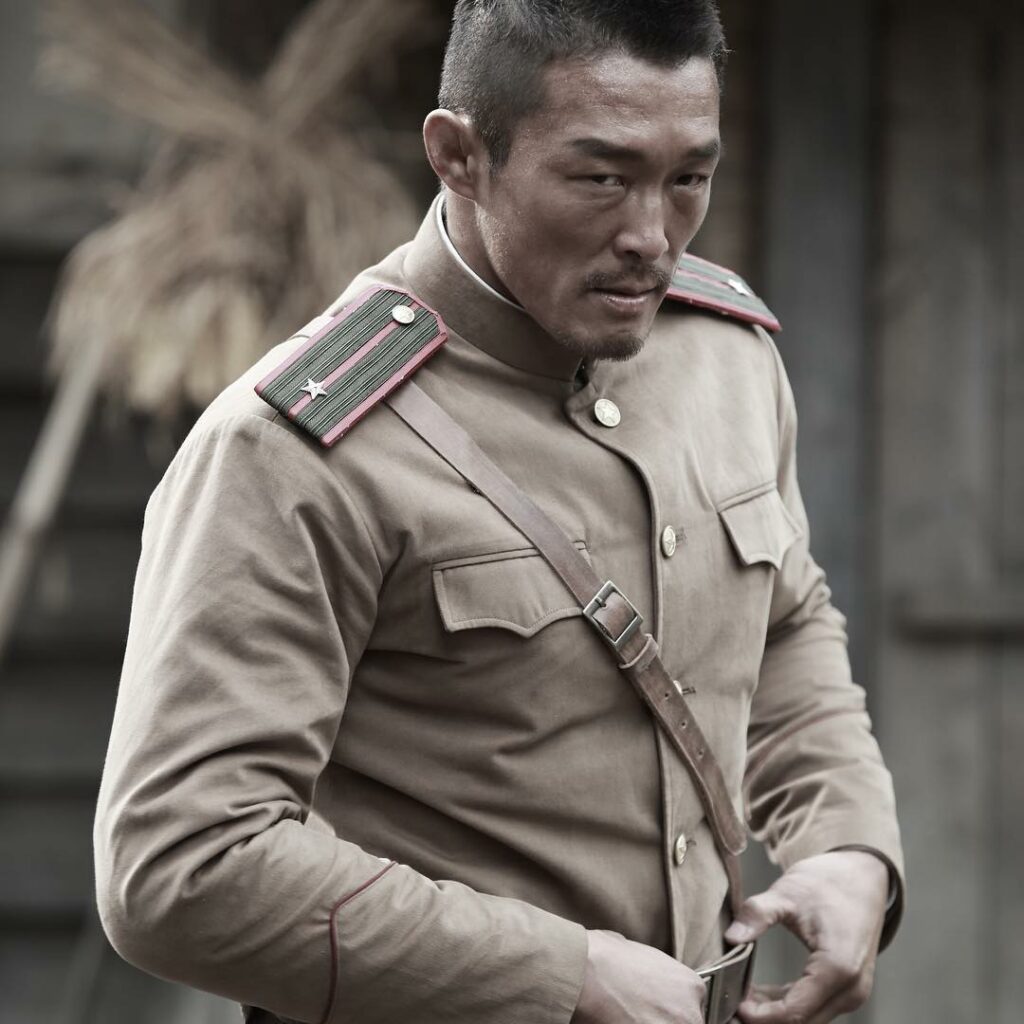 Image credit: @akiyamachoo
Being a jack of all trades, Choo Sung Hoon made his acting debut on the small screen in 2010. His first project was titled ATHENA: Goddess Of War, which is a spin-off of the popular 2009 drama Iris.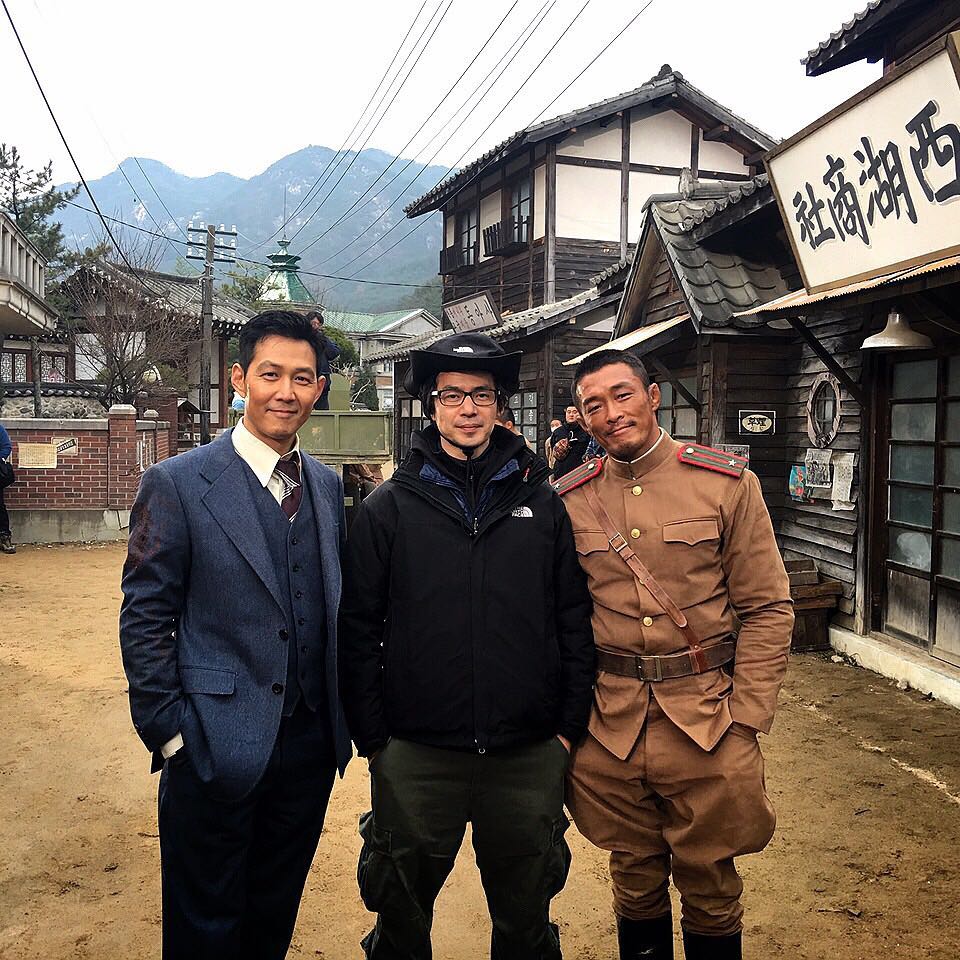 Image credit: @akiyamachoo
Following his debut, he acted in an action crime drama titled Triangle in 2014. The drama also stars Im Si Wan, a promising actor who later proved his acting chops in the 2023 Netflix movie Unlocked.
Besides K-dramas, he had the honour of acting alongside Lee Jung Jae, the star from Squid Game, in a movie titled Operation Chromite (2016).
---
5. He currently lives in Hawaii 
---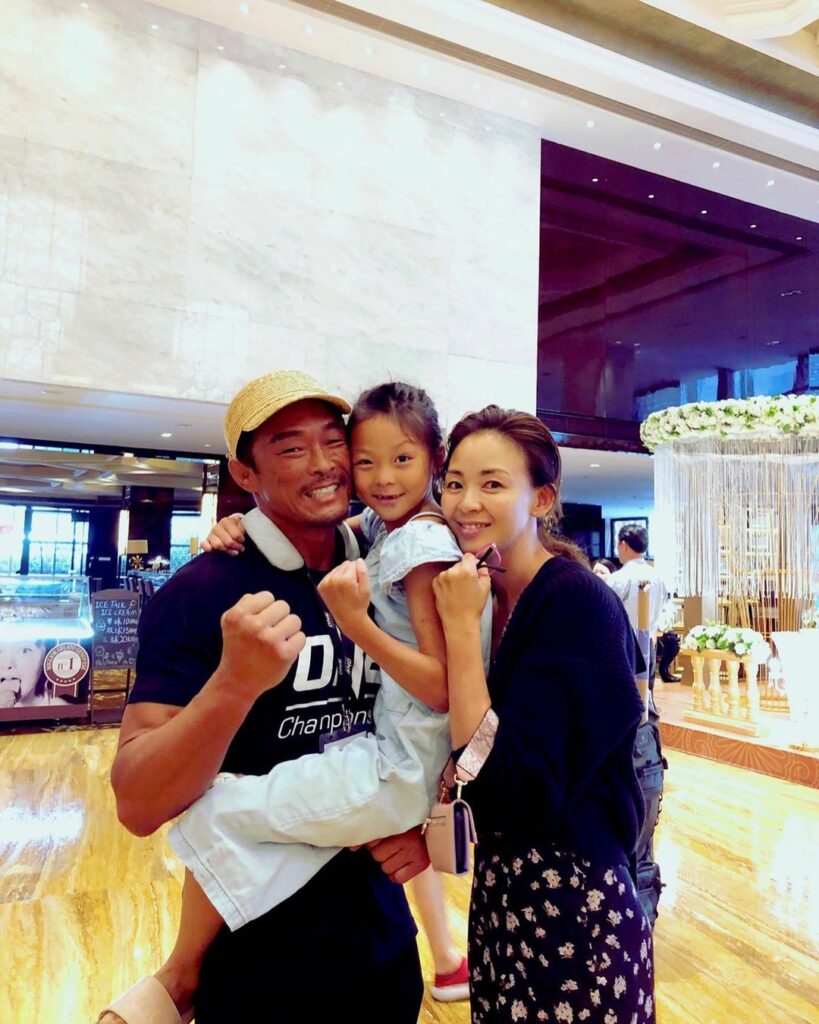 Image credit: @choosarang_official
In 2018, Choo Sung Hoon and his family moved to Hawaii mainly to provide Sarang with a more holistic educational environment. They were previously residing in Japan. 
Currently, Sarang is attending an international school, and she's fluent in both English and Japanese.
More importantly, Shiho Yano, the wife of Choo Sung Hoon, needed a fresh start and change in environment after going through a miscarriage.
Despite residing in Hawaii, the family of 3 makes frequent visits to South Korea and Japan for travel and work purposes. 
---
6. His wife, a top model in Japan, wooed him first 
---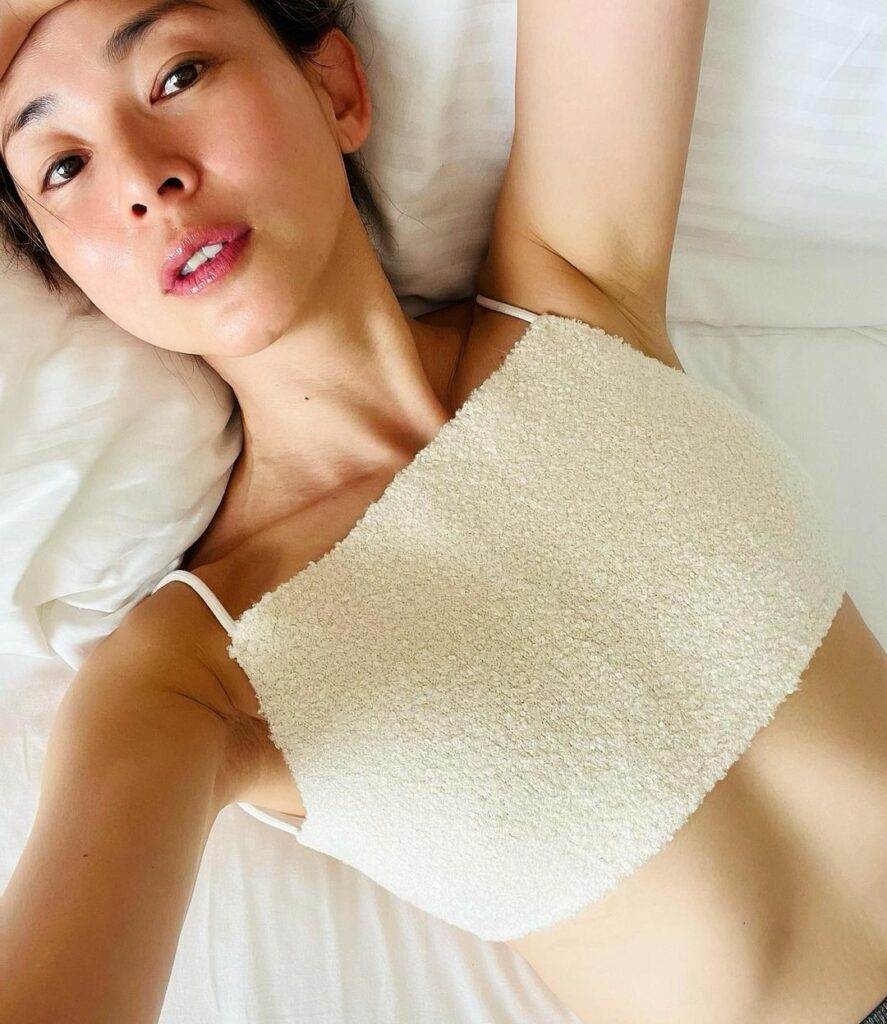 Image credit: @shiho_style
An active and successful model even in her 40s, Shiho Yano is the epitome of a healthy beauty – fit and hot.
Choo Sung Hoon revealed that his wife made the first move on him as she was eager to go on a date with him. She was attracted to his hot bod, which we completely understand, and his drive in life.
Shiho Yano and Choo Sung Hoon tied the knot in 2009, and gave birth to their beautiful daughter in 2011. 
---
7. His trademark song is Time to Say Goodbye
---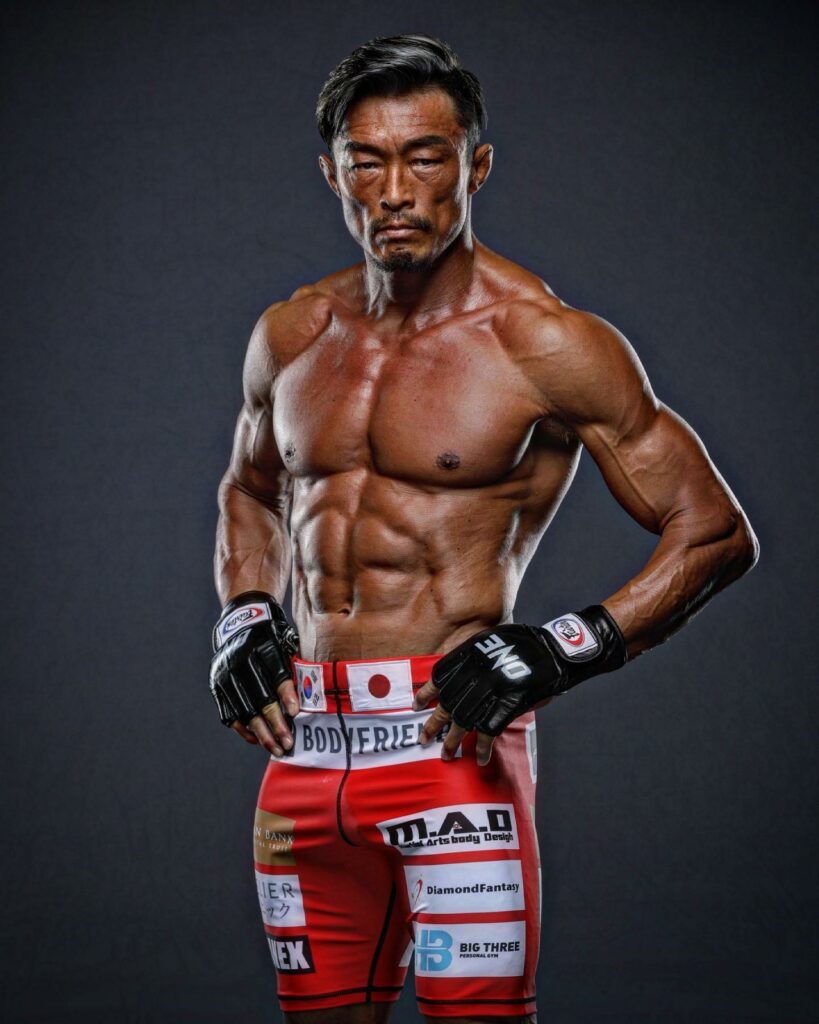 Image credit: @akiyamachoo
The theme song that best represents Choo Sung Hoon is the oh-so-famous Time to Say Goodbye by Andrea Bocelli and Sarah Brightman. Whenever the MMA fighter makes his entrance to compete, you'll hear this song playing in the background.
After it became his trademark song, Choo Sung Hoon even had the chance to meet Sarah Brightman in person. 
What a way to bid farewell to his opponent by showing his determination to defeat them in the octagon. 
---
8. His father used to be a judo athlete as well 
---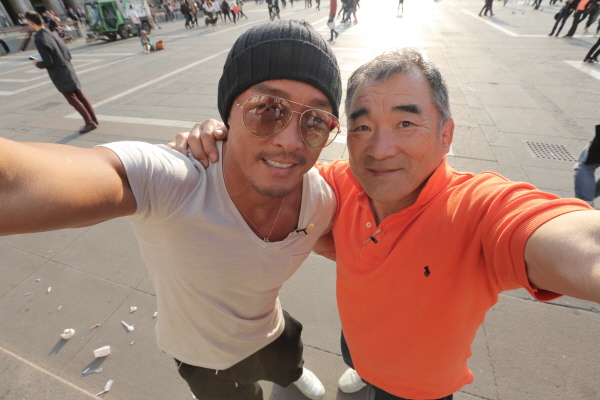 Choo Sung Hoon with his father.
Image credit: tvN
Prior to building his successful career in MMA, Choo Sung Hoon used to train as a judo athlete. This decision was greatly influenced by his father, Choo Gye Yi, who used to dream of becoming a national judo athlete.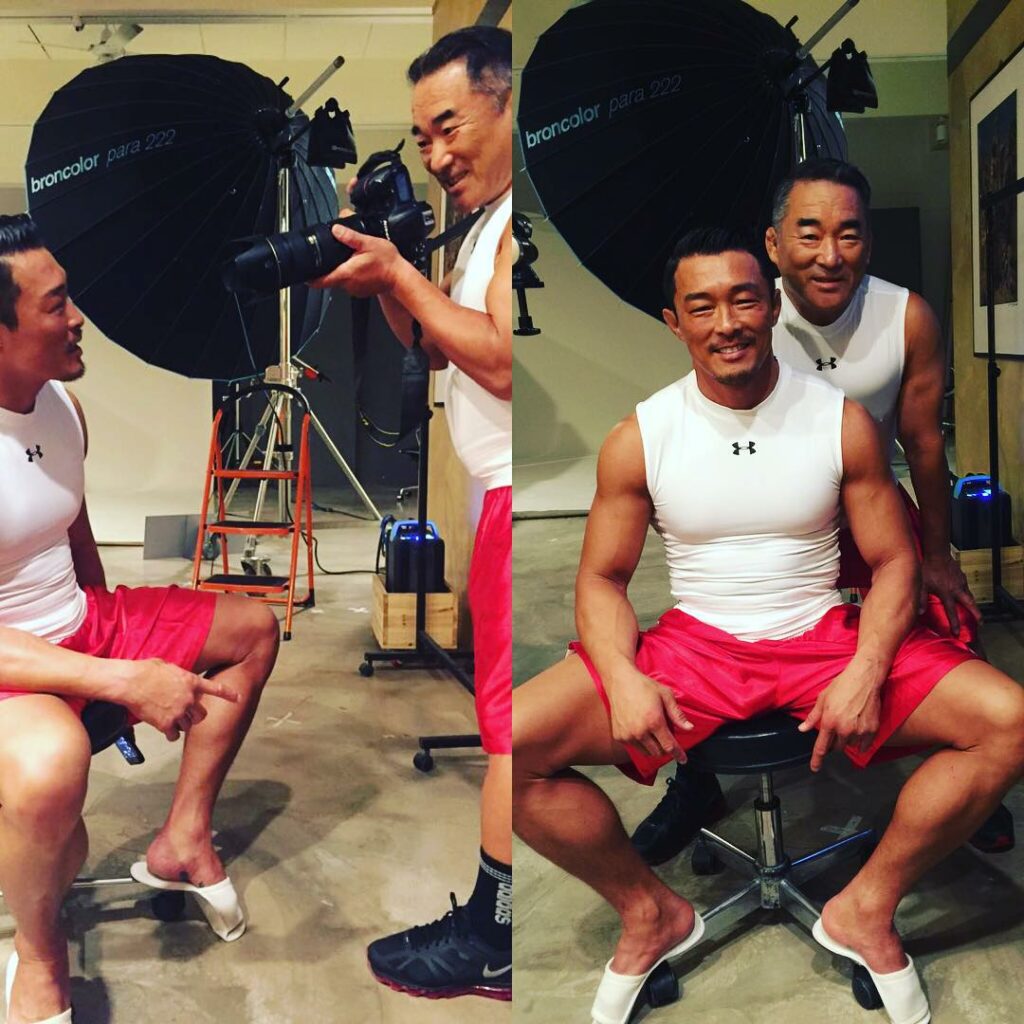 Image credit: @akiyamachoo
In 1973, Choo Gye Yi was selected to be part of the national team. But when he broke an ankle while training, his dream of becoming a national athlete crumbled into pieces.
He was determined to achieve his dreams through his son, which explains why Choo Sung Hoon started training at a young age of 3.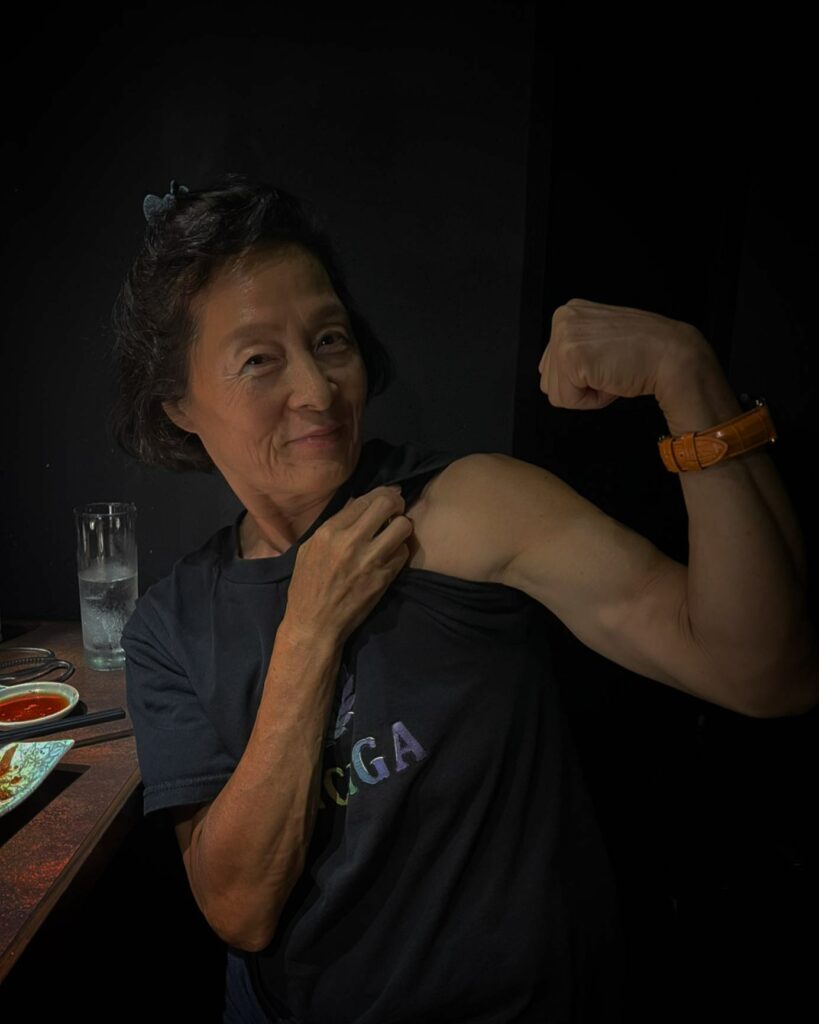 Choo Sung Hoon's mother with her impressive guns.
Image credit: @akiyamachoo
Choo Sung Hoon and his father are not the only athletic ones in the family. The real deal is his mother – she swims and hits the gym in her free time. We stan a queen who prioritises her health and fitness.
---
9. He once carried & threw Kim Jong Kook to the ground
---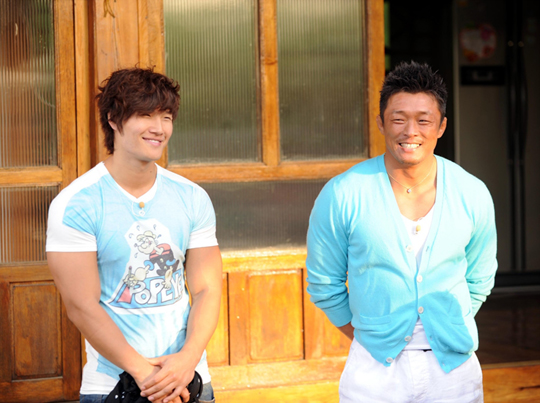 Image credit: SBS
If you've watched Running Man, you would know that Kim Jong Kook is not one to be messed with.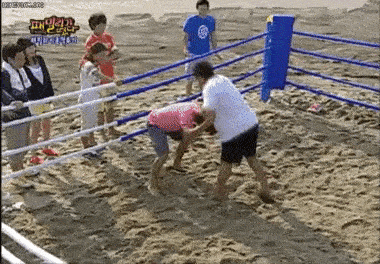 Video adapted from: SBS
But if you were Choo Sung Hoon, perhaps Kim Jong Kook's sturdy and muscular physique wouldn't be as intimidating. Just take a look at how he carried Kim Jong Kook and threw him to the ground. Immaculate move, might we add. 
---
Choo Sung Hoon facts that prove age is just a number 
---
Physical: 100 may have come to an end, but Choo Sung Hoon has yet to call it a day as he continues to push his limits and take on new challenges. Ultimately, his growth mindset and fearless attitude are what we wish to emulate. 
Also check out:
---
Cover image adapted from: @akiyamachoo, @akiyamachoo, @choosarang_official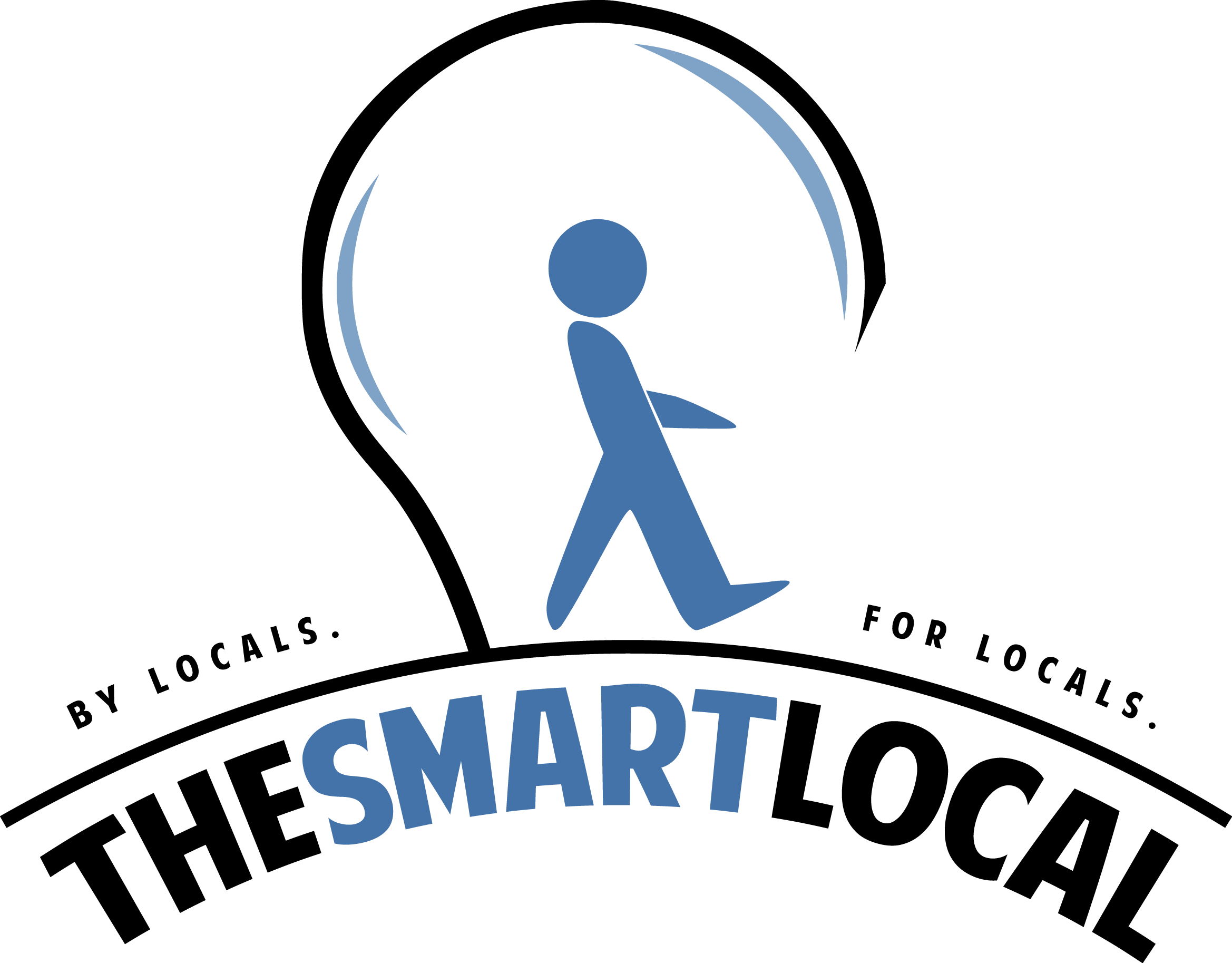 Drop us your email so you won't miss the latest news.