Lee Jung-jae facts 
---
Better known as Gi-hun from the breakout Netflix series Squid Game, Lee Jung-jae is living proof that it's never too late to achieve global fame. However, these 20 facts about the veteran actor will also show you that there's no such thing as an overnight success. 
---
1. He grew up poor 
---

Image credit: @from_jjlee
Unlike the unkempt Sung Gi-hoon in Squid Game, Lee Jung-jae bears an elegant and sophisticated demeanour. Add that to close to 30 years of acting experience, and his reputable image in South Korea, many netizens assumed that Lee Jung-jae came from an affluent family.
However, the actor opened up about his financial struggles during his guest appearance in the talk show titled Healing Camp. 
Before he enrolled in elementary school, both his maternal and paternal grandparents were well-to-do. In fact, his paternal side of the family was made up of doctors.
However, things took a turn for the worst in the most unexpected way. The next thing he knew, he was staying in a single room with his parents and siblings.

Image credit: @from_jjlee
To make matters worse, the single room did not come with an ensuite toilet, which meant that Lee Jung-jae and his family had to go outside whenever they needed to use the bathroom.
The actor also shared that there was a time when his family was dispersed, and they had to live apart due to financial difficulties.
Lee Jung-jae recalled not being able to pay his school fees when he was in high school. This resulted in the actor receiving corporal punishment – he was hit by his form teacher in front of his entire class.
As the lyrics go, "Started from the bottom, now we're here." Lee Jung-jae's past is an exemplary case of why we shouldn't be too quick to judge the successes and failures of others.
---
2. His first breakout drama wasn't Squid Game – it was Sandglass
---

Video adapted from: theqoo
This is no new information for Korean netizens as it's a widely known fact. However, many international fans thought that Squid Game was Lee Jung-jae's breakout series as it marked the actor's first project with Netflix, a global live streaming platform.
Following his debut in 1993, Lee Jung-hae's acting career peaked in 1995 thanks to the drama Sandglass.
This drama is known as one of the most popular K-dramas to date as it achieved a viewership rating of 64.5%. Sandglass marked one of the highest viewer ratings in the history of Korean dramas.
Unfortunately, Lee Jung-jae was overwhelmed by his sudden fame and recognition. What's more, he was only in his early 20s. As a result, he decided to enlist in the military in hopes of keeping out of the public eye.
---
3. He's dating the ex-wife of the Samsung chairman
---

Image credit: Dispatch 
To all Lee Jung-jae's fans out there who've been commenting thirsty daddy jokes on his Instagram posts, we're sorry to say that he's a taken man.
In 2015, the actor admitted to being in a relationship with businesswoman Lim Se-ryung. Although we don't know for certain when they began dating, many news outlets surmised that they had been together way before 2015.
Lim Se-ryung is the eldest daughter of the chairman of Daesang Group, one of the top food companies in Korea. In other words, Lee Jung-jae's girlfriend is a chaebol (a large conglomerate run by a family). Simply put, she's filthy rich.
You'll also be surprised to know that Lim Se-ryung used to be the wife of Lee Jae-yong, a.k.a. the current chairman of Samsung. However, they got divorced in 2009.
In 2019, Lee Jung-jae and Lim Se-ryung were seen at the Incheon International Airport, possibly leaving on a trip together.
You can watch them at the airport here:
Video credit: 뉴스엔·NewsenTV·KOREA Entertainment news
---
4. He's best friends with veteran actor Jung Woo-sung 
---

Jung Woo-sung and Lee Jung-jae, a.k.a. men who age like fine wine.
Image credit: @artistcompanyofficial
Lee Jung-jae and Jung Woo-sung are so close that they often bring up their friendship stories during their respective interviews.
The pair acted alongside each other in a film titled City of the Rising Sun (1999). Back then, they were only in their 20s! Since then, they've been friends for more than two decades.
During an interview with Yoo Jae-suk in the talk show You Quiz on the Block, the actor shared that he and Jung Woo-sung still use honorifics when they communicate.
This is rather odd considering that the two have been best friends for a long period of time, and they're only one year apart in age.
When asked why they continue to use honorifics, Lee Jung-jae said that before he met Jung Woo-sung, he chanced upon two senior actors who were of the same age. He noticed how they used honorifics with each other, which then made him realise that the closer he is to someone, the more he wants to show the person respect.
Let's not forget that even their Instagram handles show off their friendship goals – Lee Jung-jae's username is @from_jjlee, which is short for "from Jung-jae Lee", whereas Jung Woo-sung's username is @tojws, which means "to Jung Woo-sung".
Call it bromance, but we can't deny that their friendship is beyond adorable!
---
5. He's the co-founder of Artist Company 
---

The founders of Artist Company
Image credit: @artistcompanyofficial
In 2016, Lee Jung-jae and Jung Woo-sung established an entertainment company called Artist Company.
Besides the veteran actors, the entertainment company also houses celebrities such as Park So-dam, who starred in the film Parasite (2019), and Cho Yi-hyun, who starred in the latest Netflix series All Of Us Are Dead (2022).
Artist Company has an Instagram account and YouTube channel. You can watch exclusive content such as What's In Yi-hyun's Bag? and Lee Jung-jae sharing more about what went on behind the scenes of Squid Game.
You can also watch Lee Jung-jae unboxing the Squid Game memorabilia here:
Video credit: ArtistCompany 아티스트컴퍼니
---
6. He's a huge fan of BLACKPINK's Jennie
---

Lee Jung-jae grinning from ear to ear with BLACKPINK's Jennie.
Image credit: @from_jjlee
Did you know that BLACKPINK's Jennie and Lee Jung-share share a special relationship?
Not only is the actor a fan of Jennie, but it turns out that Jennie's mother is a huge fan of Lee Jung-jae!
Jennie's mother is such a devoted fan that she named Jennie after Lee Jung-jae's character in Sandglass.
In Sandglass, Lee Jung-jae took on the role of Baek Jae-hee. Upon realising that she'd be having a daughter, she named her daughter "Jennie", which sounds similar to "Jae-hee".
Funnily enough, Lee Jung-jae is a supporter of Jennie. During an exclusive interview with Netflix, he proudly mentioned that Jennie sent a coffee truck to the filming site to show her support for Jung Ho-yeon, a.k.a. one of Jennie's closest friends.
The actor couldn't hide his happiness when he met her at the 2021 Los Angeles County Museum of Art Gala (LACMA). He even posted a picture and a video with Jennie on his Instagram account!
---
7. He created an Instagram account because of Covid-19
---

Image credit: @from_jjlee
Lee Jung-jae never thought of being on Instagram. In fact, he was refraining from dabbling in social media until the pandemic hit.
Following the unbelievable success of Squid Game, he was finding ways to personally thank his fans. 
However, he realised that the pandemic made it challenging for him to do so as both domestic and international fan meetings were not feasible.
Hence, he finally caved and created an Instagram account in October 2021.
Being new to social media, he had no idea how to create an Instagram username. So he turned to his best friend Jung Woo-sung for help, which explains their matching usernames.
---
8. His MBTI type is ENFJ 
---

Image credit: @from_jjlee
Disclaimer: personality tests are mostly done for entertainment purposes, and they should be taken with a pinch of salt.
Lee Jung-jae's MBTI type is ENFJ, otherwise known as "The Protagonist". And guess what? He shares the same personality type as his best friend. Coincidence? We think not.
In general, people who fall under the ENFJ category tend to be warm-hearted and others-centred. What's more, they're known to be creative and assertive when it comes to their goals and values.
---
9. He has an older brother with autism 
---

Subtitle reads, "I have a brother."
Image adapted from: SBS Entertainment
Perhaps it's his prince-like image or his highly private self, but the public never found out that Lee Jung-hae had siblings until 2013.
When the actor appeared on the talk show Healing Camp that year, he revealed that he has an older brother with special needs.
He was extra careful about sharing his story as it doesn't only concern him, but also his family. 
Lee Jung-jae said that his brother never felt like a burden, but admitted that there were more responsibilities he had to shoulder while growing up.
---
10. He wanted to pursue interior architecture or art
---

Image credit: @from_jjlee
Lee Jung-jae didn't dream of becoming an actor when he was young. In fact, he wanted to pursue either interior architecture or art when he was in high school.
Although he paid little attention to his studies due to his family's financial situation, his art teacher in high school saw potential in him.
Not only did his art teacher recommend him to enrol in an art academy, but also ensured that he could attend the classes for free.
With the help of his art teacher, Lee Jung-jae strove to major in art at university. However, his grades fell short of the prerequisites for an art major.
Yet, when one dream comes to an end, another blossoms. Perhaps it was a blessing in disguise that he didn't pursue art or interior architecture!
---
11. He won Actor for Outstanding Performance at the 2022 SAG Awards
---

The invincible duo, Lee Jung-jae and Jung Ho-yeon.
Image credit: @from_jjlee
The Squid Game cast was invited to the 2022 Screen Actors Guild (SAG) Awards, and it was an epoch-making event for South Korea. 
Lee Jung-jae won the Actor for Outstanding Performance by a Male Actor in a Drama Series. 
What's more, Jung Ho-yeon also received the Actor for Outstanding Performance by a Female Actor in a Drama Series. The actress cried tears of joy as she shared her award acceptance speech. 
You can watch Lee Jung-jae's award acceptance speech here:
Video credit: TNT
---
12. People were worried about him when he was filming Squid Game
---

Image credit: @from_jjlee
Did you know that it took about a year to film Squid Game? 
For close to 10 months, Lee Jung-jae had to maintain an unkempt appearance to play Gi-hun. This meant that he couldn't shave his beard nor cut his hair. 
On top of that, he couldn't care less about how he dressed off-screen.
Those around him were concerned about his shabby and scruffy appearance, and they even asked the actor what film or drama he was working on.
---
13. He held his first fan meeting 20 years after his debut 
---

Image credit: @from_jjlee
Lee Jung-jae has more than 30 years of experience in acting, but he only held his first fan meeting 20 years after his debut.
His fan meeting was held by the Korean Federation of Film Archives in 2013, and it was the first time Lee Jung-jae interacted with a large group of fans in real life.
He even prepared handmade clay soaps for his fans, but some couldn't receive it as there were more fans than he'd expected.
What's more, he gave each of his fans a warm hug and thanked them for their time and unceasing support.
---
14. The dalgona game was the most memorable scene for him
---

Image credit: @netflixkr
One of the most iconic scenes in Squid Game was the dalgona game.
This suspenseful scene made the viewers laugh and sweat at the same time. Lee Jung-jae shared that the filming process was particularly challenging and time-consuming.
As the scene was filmed during summer, the dalgona candy melted so fast that dalgona experts had to make more than 300 candies from 8AM to 7PM.
Also, Lee Jung-jae was worried that licking the dalgona would shock the viewers as the scene was a jarring contrast to the sophisticated roles he had played in the past.
You can watch the result of his hard work here:
Video credit: Netflix Korea 넷플릭스 코리아

Image credit: @netflixkr
While the dalgona game was the most memorable scene, the glass bridge game was the most meaningful scene for Lee Jung-jae.
The glass bridge game was structured in a way such that the players couldn't rely on the help of others – they were basically set up for failure.
He shared that this game contains the most important message of the series: we can never achieve success without the help of others.
---
15. Even Leonardo DiCaprio is a fan of him
---

The duo we never thought we needed
Image credit: @from_jjlee
When Lee Jung-jae appeared on The Late Show With Stephen Colbert, he revealed some interesting stories of the LACMA Gala.
The actor was stoked when he chanced upon Leonardo DiCaprio during the event, but it turns out that DiCaprio was even more excited to have met Lee Jung-jae.
After Lee Jung-jae posted a picture with DiCaprio on his Instagram account, both Korean and international fans went wild.
Stephen Colbert asked if the picture was taken with DiCaprio's phone, to which Lee Jung-jae admitted that it was.
Although he doesn't have DiCaprio's contact details, they share a mutual friend, who sent the picture to Lee Jung-jae.
You can check out his interview with Stephen Colbert here:
Video credit: The Late Show with Stephen Colbert
---
16. He doesn't want to be an actor who always takes on similar roles
---

Image credit: @netflixkr
Lee Jung-jae is known as a top-tier actor in Korea, and he's now a global star with a wide fan base. 
However, the actor has had his fair share of challenges over the past three decades of acting. 
He realised that he was falling into a slump when he began to take on similar and repetitive roles. This caused him to lose interest in acting for a period of time.
Currently, his greatest motivation in his career is to constantly challenge himself by dipping his toes into diverse genres and different characters.
Squid Game has demonstrated Lee Jung-jae's relentless pursuit of expanding his acting career, and we look forward to his future projects. 
---
17. He's agency mates with Brad Pitt
---

Lee Jung-jae with Ted Sarandos, the Co-CEO and Chief Content Officer at Netflix.
Image credit: @from_jjlee
Recently, it was reported that Lee Jung-jae signed a contract with Creative Artists Agency (CAA), also known as the Hollywood talent agency home to prominent actors such as Tom Hanks, Brad Pitt, and Will Smith.
This means that there are two entertainment agencies that represent him – Artist Company represents him in Korea, whereas CAA represents the actor on the international stage.
Many fans were pleased to hear this news as it means that Lee Jung-jae has the opportunity and resources to actively promote his projects in the global market.
Who knows, we might get to see him act alongside Hollywood actors in the near future!
---
18. He was praised for his humility during a red carpet interview 
---

Image credit: @from_jjlee
During the press conference of Squid Game in the US, a reporter's question and Lee Jung-jae's response went viral online.
A reporter asked him how it felt to be famous all of a sudden following the success of the Netflix series, which led many netizens to criticise her for her lack of research prior to interviewing him.
It's undeniable that Squid Game paved the way for Lee Jung-jae on the international stage, but he didn't become famous all of a sudden. The truth is, he was already famous.
However, the actor kept his cool and said that the biggest change since the release of Squid Game was how people in the US would recognise him in restaurants and on the streets.
Watch the viral interview here:
Video credit: K-Drama Nerd
---
19. He'll return in season two of Squid Game 
---

Image credit: @netflixkr
On 8th November 2021, the director of Squid Game confirmed that there will be a season two.
Initially, he was reluctant to produce the sequel to the series. But seeing how countless fans are anticipating the next season, he caved and hinted that Lee Jung-jae will return as Gi-hun in the sequel.
During the actor's interview with New York Times, Lee Jung-jae said that his role in season two is difficult to predict.
He made several guesses about what Gi-hun might do, such as going against the creators of the grisly games, or preventing players from participating in the games.
While you wait for the arrival of season two, you can read our article about the possible cast, fan theories, and Gi-hun's fate here.
---
20. He's good at everything… besides taking selfies 
---

Lee Jung-jae's first post on his Instagram account.
Image credit: @from_jjlee
If you're wondering why some good looking actors have the worst selfies on their Instagram accounts, the answer is simple: they look good regardless of their photography skills.
When Lee Jung-jae created an Instagram account in 2021, he surprised his fans by posting a selfie, as shown above.
Many netizens came up with hilarious and witty comments pertaining to his photography skills. 

Image adapted from: @from_jjlee
For instance, user @xxxhyuna commented, "Please ask someone else to take pictures of you. Selfie confiscated." 
Also, user @real_yeong left a witty comment saying, "He has no desperation for a selfie…" 
What's even more hilarious is that the actor most likely read these comments as the quality of his pictures has increased ever since.
---
Lee Jung-jae facts that will hype you up for Squid Game season 2
---
We hope these 20 facts about Lee Jung-jae gave you an insight into how his journey hasn't been a smooth sailing one. Yet, it's an adventure that he can call his own, and one that is certainly worthwhile and valuable. 
Also check out:
---
Cover image adapted from: @netflixkr and @netflixkr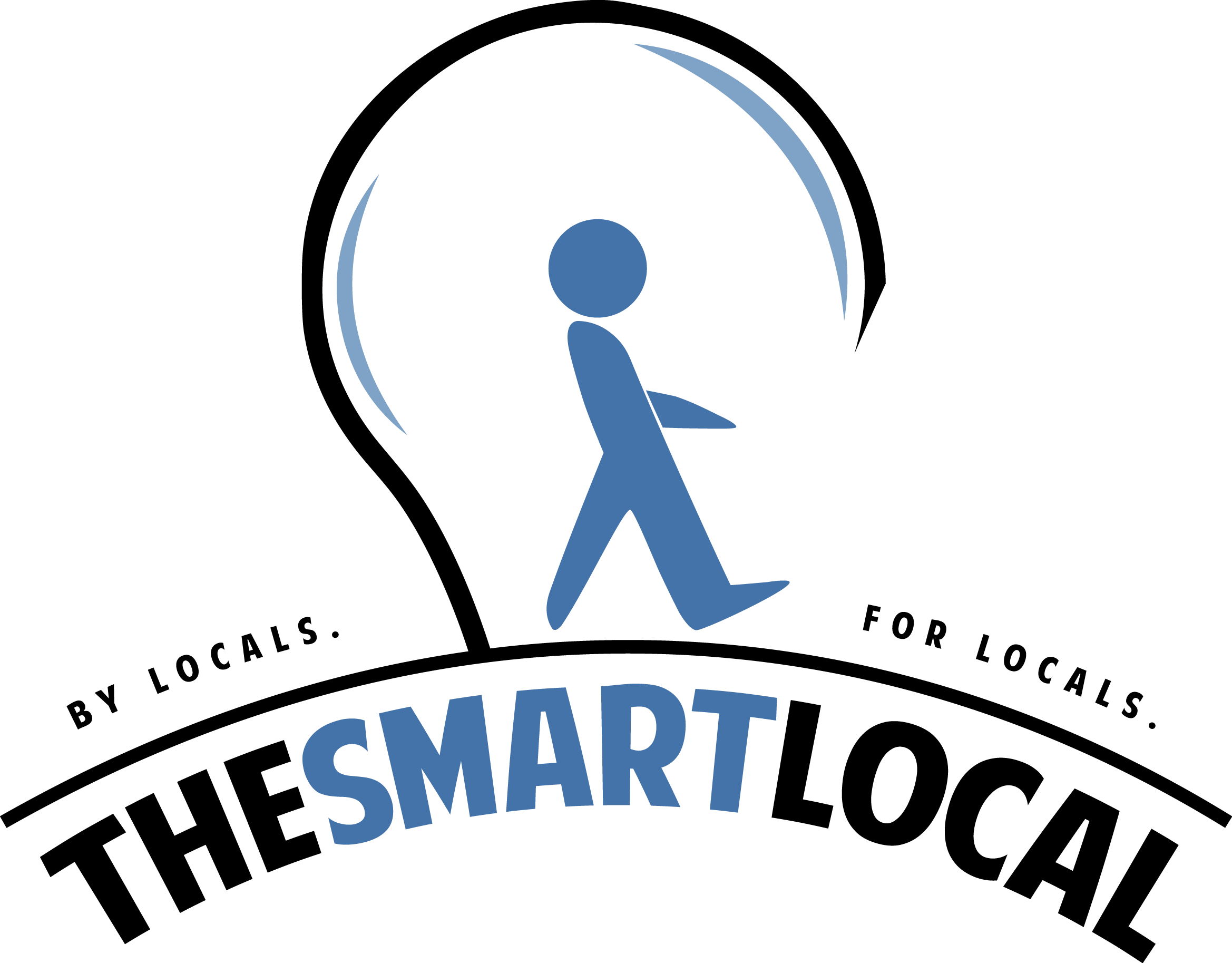 Drop us your email so you won't miss the latest news.