Song Hye Kyo facts
---
From Descendants of the Sun to the latest Netflix hit The Glory, Song Hye Kyo has been acting in hit after hit. Just who is this actress that the nation simps for? Here are 9 facts about Song Hye Kyo that will give you an insight into one of the most recognised actresses in South Korea, and hopefully, give you a break from her dark character in The Glory. 
---
1. She has dated several top stars, including Hyun Bin 
---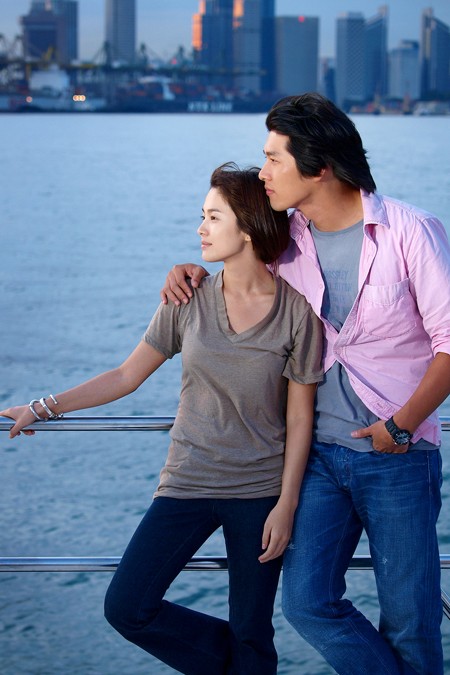 Song Hye Kyo with Hyun Bin.
Image credit: KBS
The actress is often remembered for her dating history. Her private life is frowned upon by some, while others are green with envy that she managed to catch 'em all.
Song Hye Kyo was embroiled in several dating scandals with big names such as Hyun Bin, who's currently married to Son Ye Jin, Lee Byung Hun, Gang Dong Won, and Zo In Sung. Simply put, she has dated many of the top stars in South Korea. 
The last we've heard of her love life was her marriage to and divorce from Song Joong Ki. Fingers crossed that we get some good news in time to come.  
---
2. She drew the teams for 2002 World Cup 
---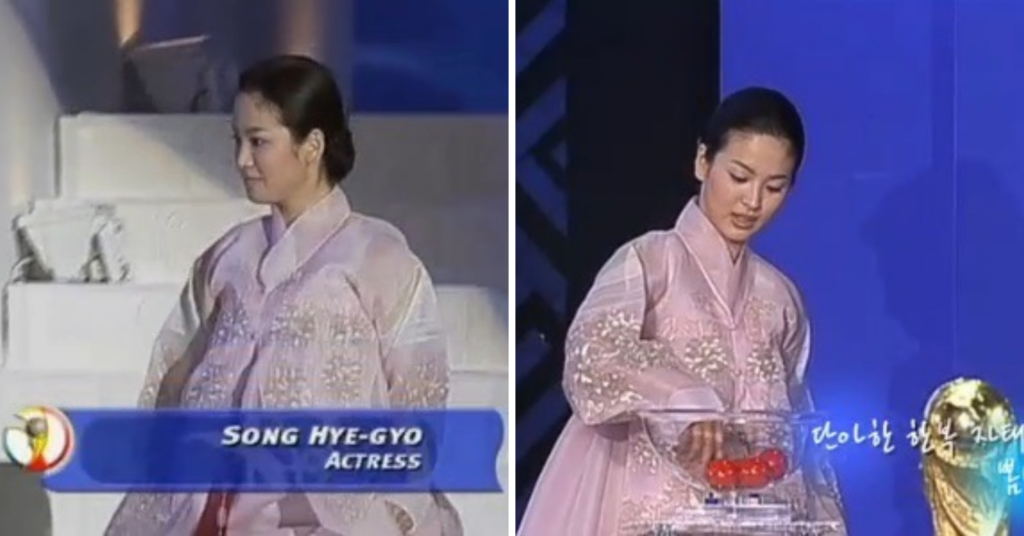 Image adapted from: SBS, SBS
To this day, the 2002 FIFA World Cup, co-hosted by South Korea and Japan, remains the most impressive tournament among the collective Korean consciousness. This is because South Korea reached the semi-finals after beating strong opponents such as Italy, Spain, and Portugal. 
Also, South Korea's 4th-place finish marks the best performance by an Asian team. 
Song Hye Kyo was given the privilege of drawing the teams for the tournament in a monumental ceremonial event, where she represented South Korea by donning a traditional costume. 
---
3. She acted in a foreign film that was banned in Korea 
---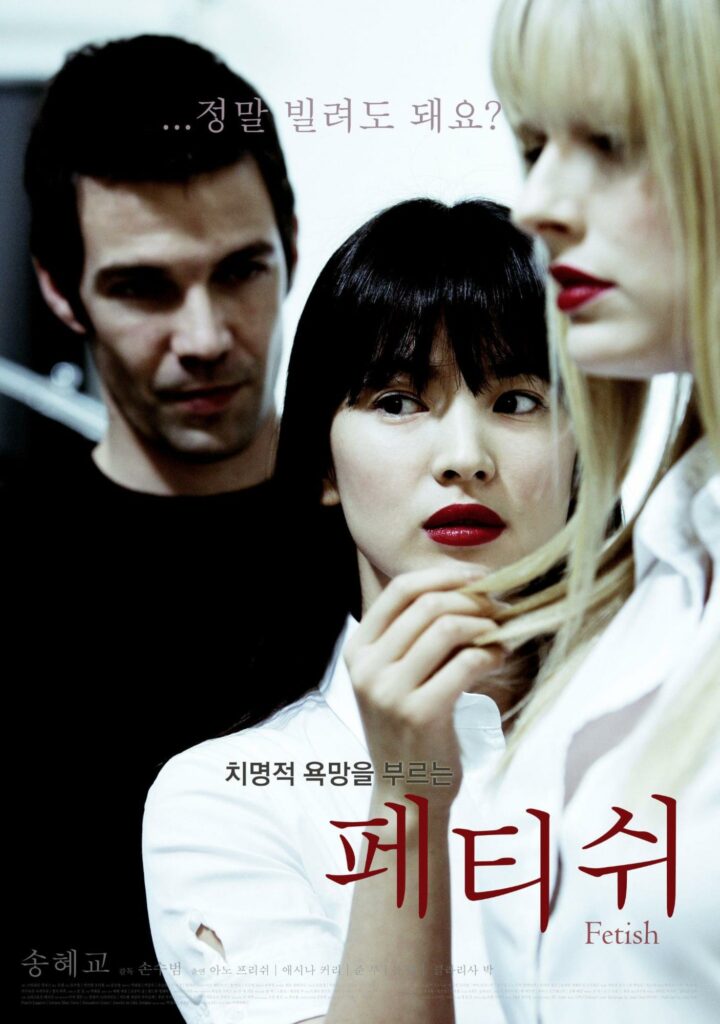 Promotional poster for the film titled Fetish.
Image credit: Daum
Unless you're an ardent fan, you may be surprised to know that the actress first ventured into Hollywood in 2008.
Titled Fetish, the Hollywood thriller revolves around a Korean immigrant, played by Song Hye Kyo, who finds herself becoming obsessed with her Caucasian neighbours. Gradually, her fetish drives her insane.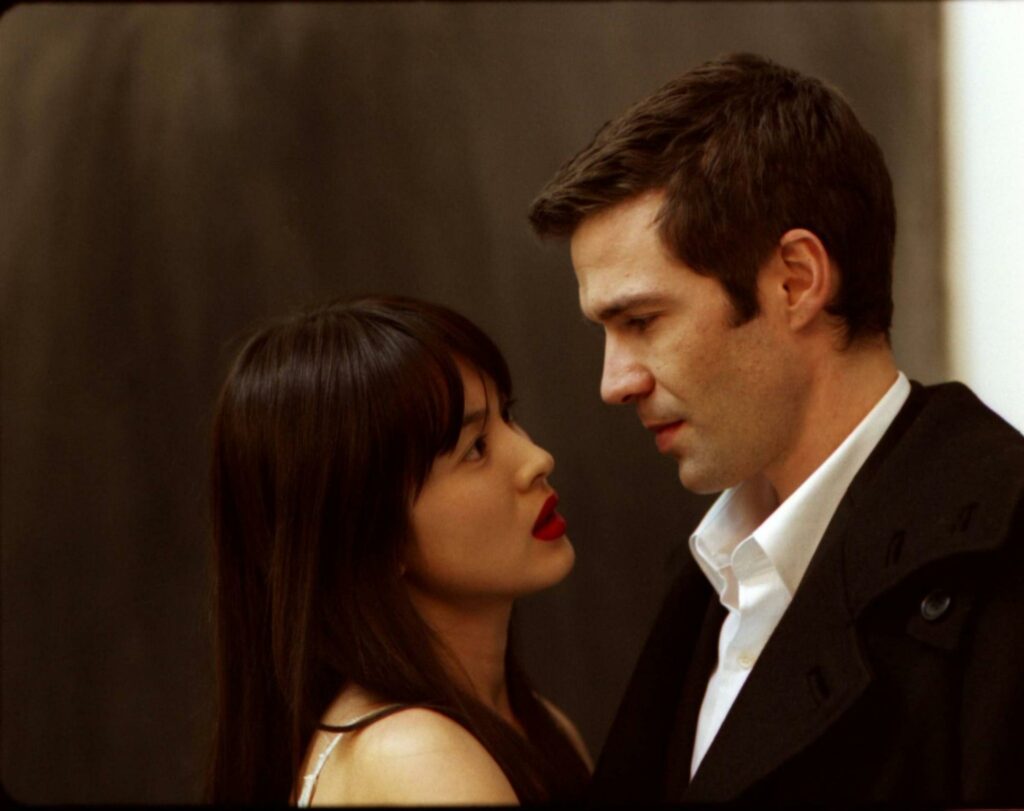 Image credit: Daum
Given the licentious theme, Fetish was banned from being screened in South Korea. The actress' first Hollywood film failed to achieve good results, and there were many polarising opinions on her role in the movie. However, we should recognise that it must have taken a lot of pluck to step out of her comfort zone. 
Watch the teaser of Fetish here:
Video credit: AsianCrush
---
4. Made her debut as a commercial model 
---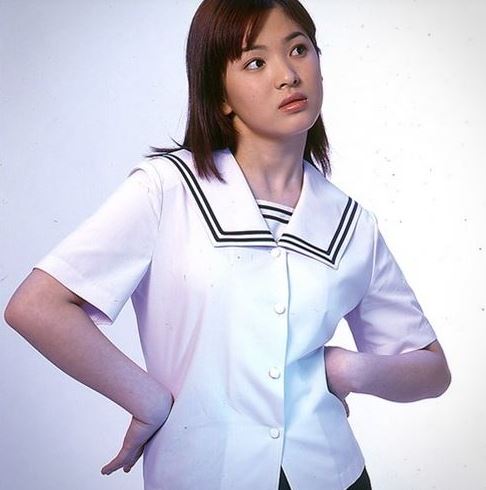 Image credit: 키노라이츠
Despite her soaring career in acting, Song Hye Kyo did not step foot into the entertainment industry as an actress. Instead, she embarked on the journey as a commercial model.
In 1996, Song Hye Kyo participated in a school uniform modelling competition, where she wowed the Korean public with her beauty. She was only 15 years old. Since then, Song Hye Kyo has not once taken a break from filming ads, and she's even crowned the Queen of Commercials in Korea. 
---
5. She used to be a figure skater
---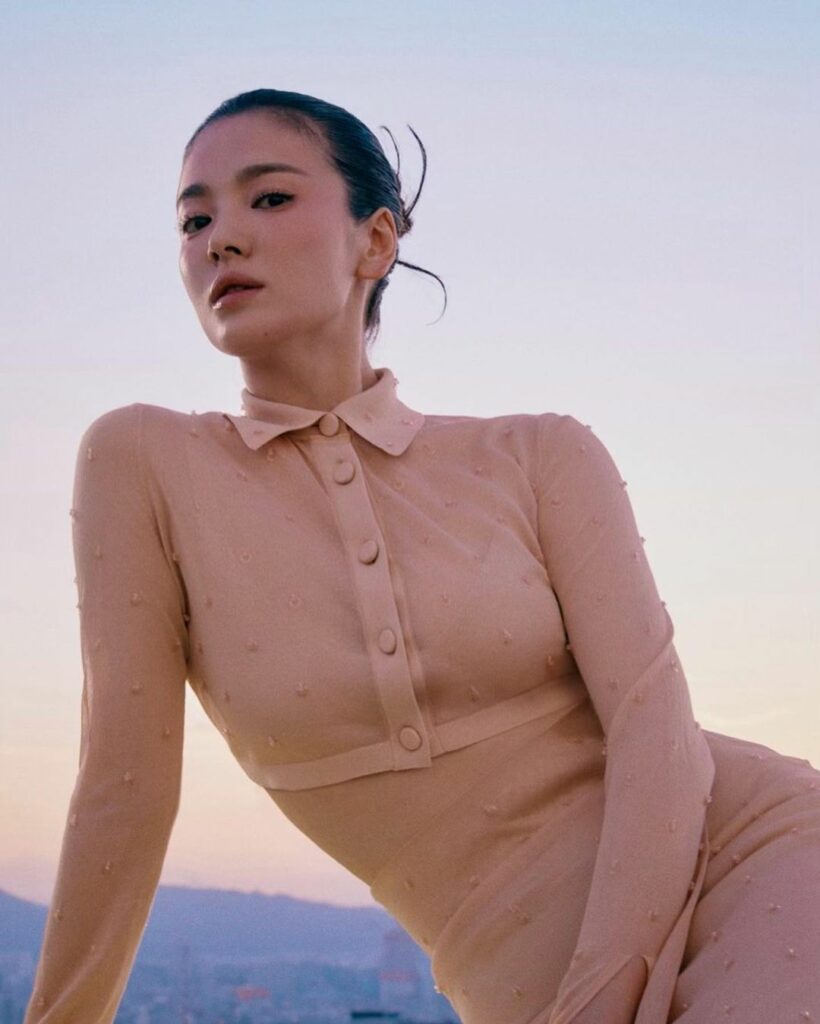 Image credit: @kyo1122
When Song Hye Kyo was in elementary school, her mother sent her for figure skating classes. The actress took it so serious that she was training to become a professional athlete.
However, her potential career as a figure skater came to a halt due to the modelling competition, where she brought home the first prize and subsequently made her debut as a commercial model.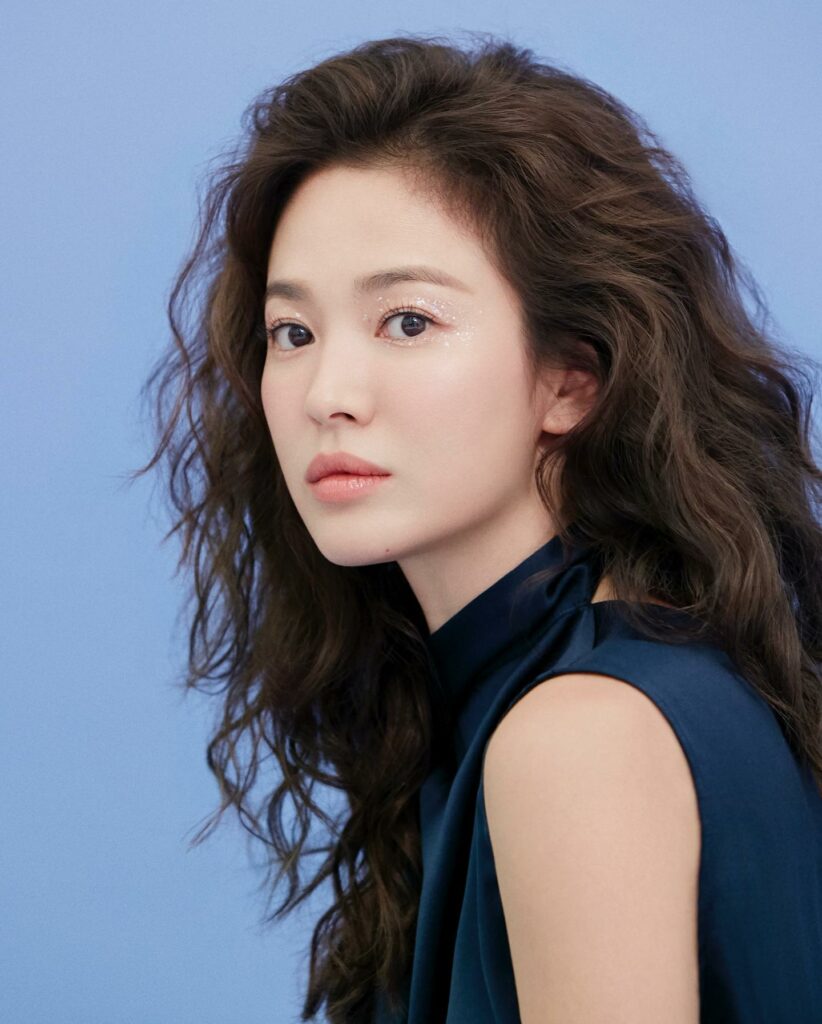 Image credit: @kyo1122
Song Hye Kyo's coach shared that if the actress had continued her figure skating career, she would have become a talented athlete like Kim Yuna, otherwise known as the best figure skater in South Korea. 
---
6. She knows how to speak Cantonese
---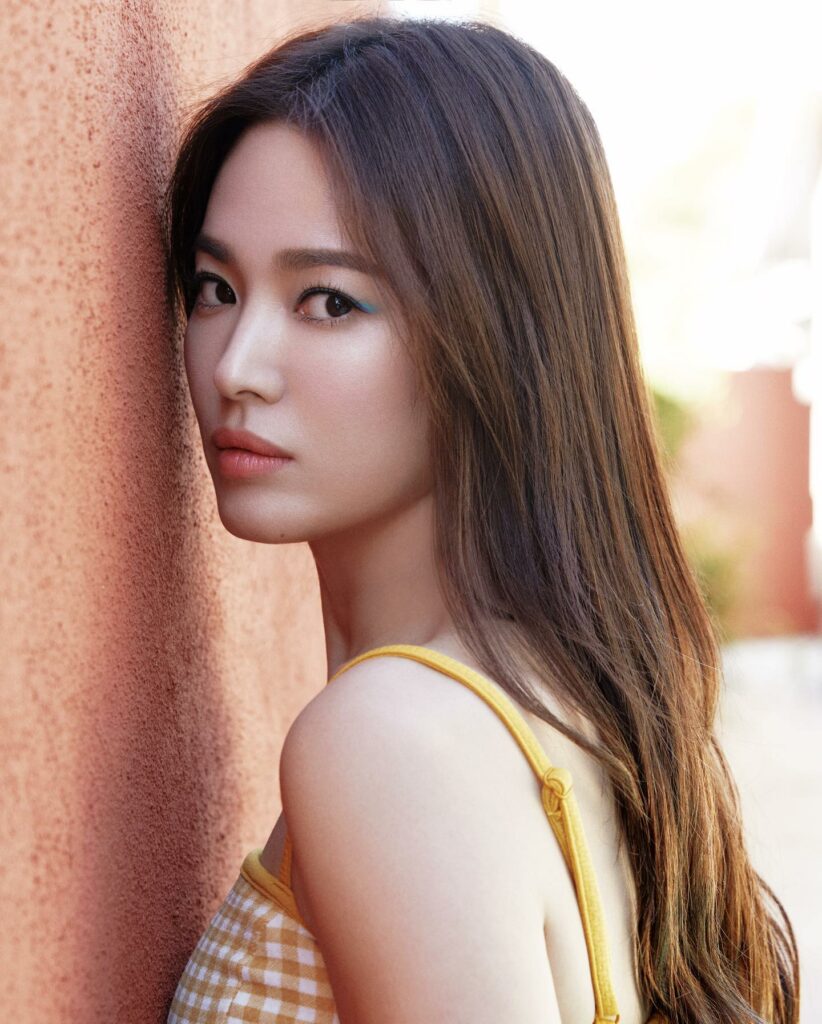 Image credit: @kyo1122
Song Hye Kyo had to learn how to speak Cantonese when she starred in a Hong Kong martial arts film titled The Grandmaster (2013). Prior to filming, the dedicated actress devoted herself to learning the language as well as pick up martial arts. In the film, Song Hye Kyo acted alongside veteran actors Tony Leung Chiu-wai and Zhang Ziyi.
Catch the actress speaking in 4 different languages:
Video credit: A C
---
7. Autumn In My Heart was her breakthrough drama 
---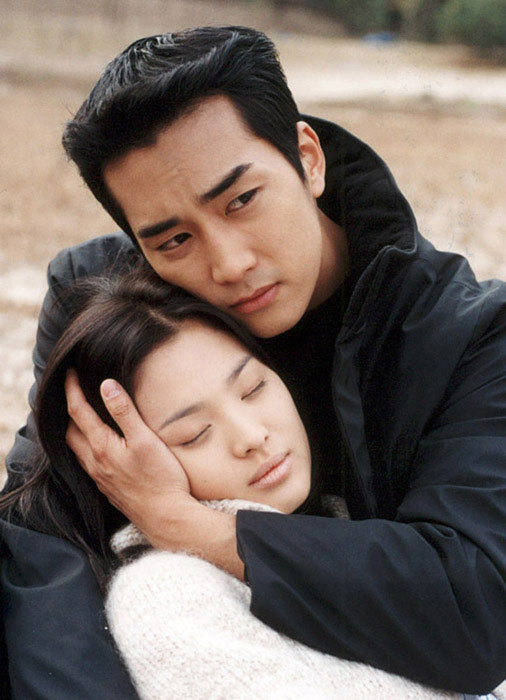 Song Hye Kyo and Song Seung Heon in Autumn In My Heart.
Image credit: IMDb
For those who've been immersed in the K-drama world long enough, you would have either watched or heard of Autumn In My Heart (2000). The evergreen drama features a stellar cast including Song Hye Kyo, Song Seung Heon, and Won Bin.
The actress named Autumn In My Heart as a turning point in her life as it opened up more doors of opportunity in her acting career. Better yet, the drama garnered more than 40% in viewership ratings, which means about half the nation tuned in and watched the drama. 
---
8. There's a poem titled after the actress 
---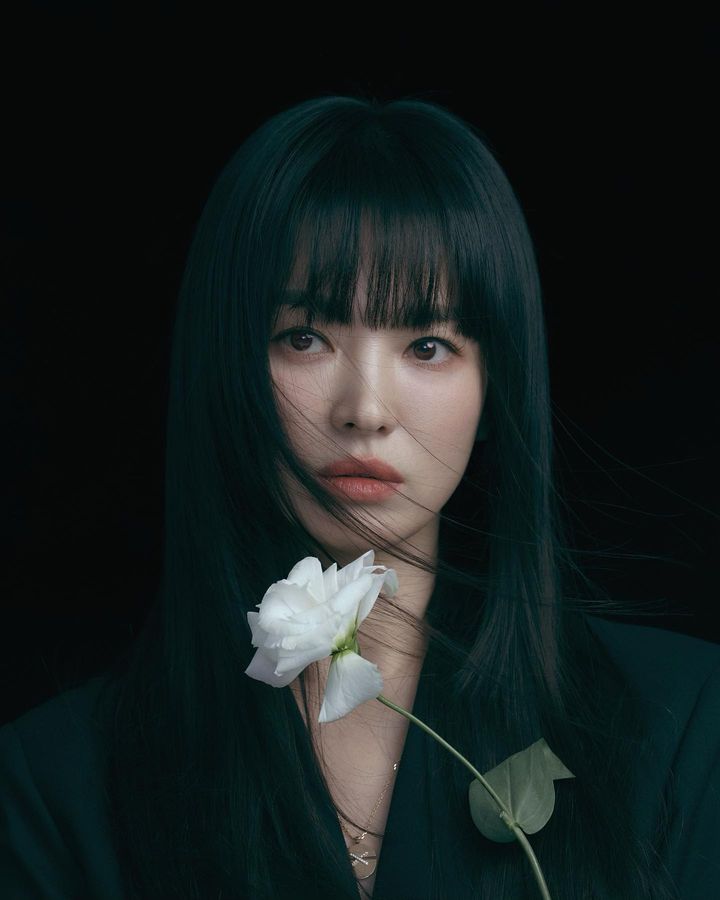 Image credit: @kyo1122
South Korean poet Kim Yoon Shik specially titled a poem after the actress in one of his collections.
The poem was inspired by a Korean folk song, Seodong-yo, which is centred on Seodong and Princess Seonhwa. In the song, Seodong is a commoner whose status pales in comparison to Princess Seonhwa.
Perhaps in the creative mind of Kim Yoon Shik, Song Hye Kyo was reminiscent of the beautiful Princess Seonhwa. 
---
9. She's part of the holy trinity of Korea's most beautiful women
---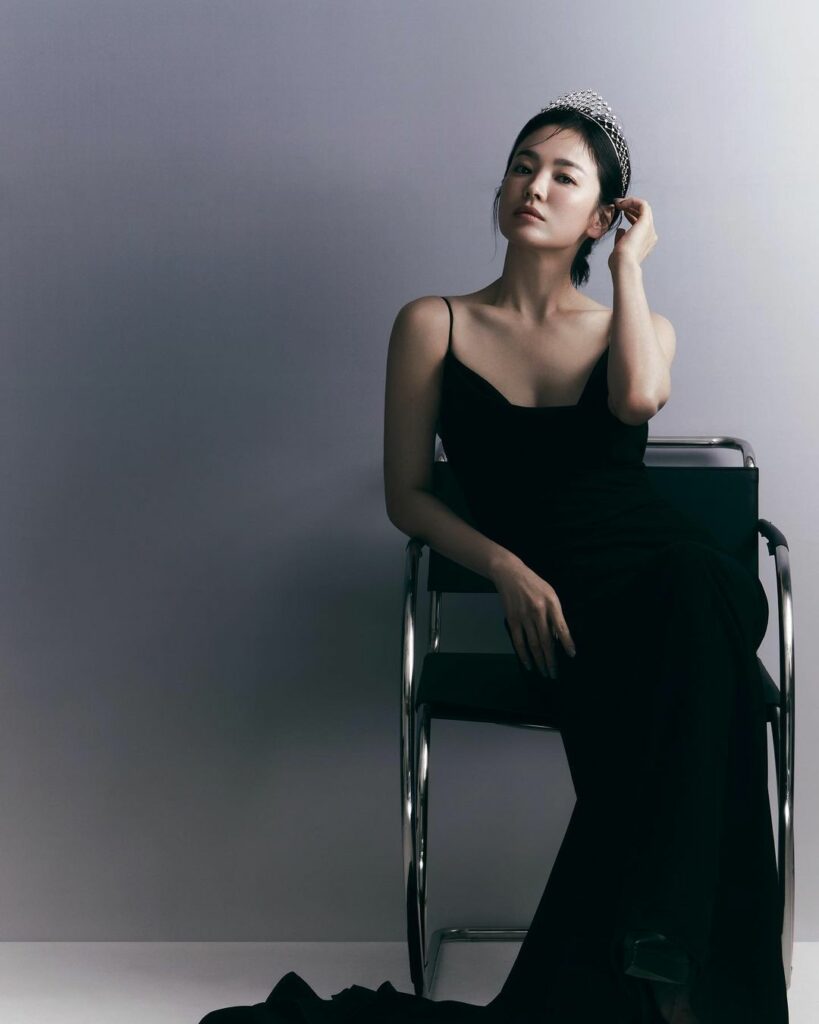 Image credit: @kyo1122
The holy trinity doesn't only exist in the heavens, but also on earth: Song Hye Kyo, Jun Ji Hyun, and Kim Tae Hee.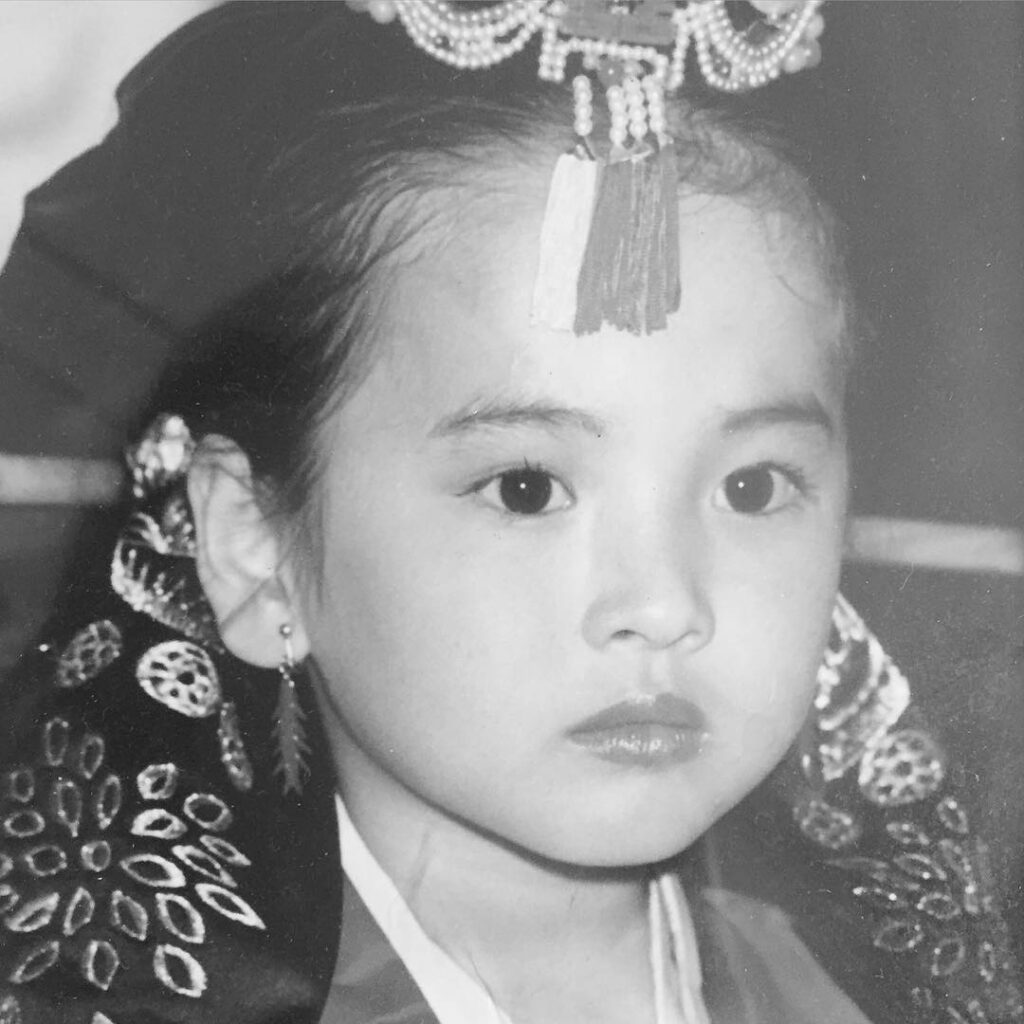 Baby Song.
Image credit: @kyo1122
It's no surprise that the actress was stunning even as a child with doll-like features. 
Known as one of Korea's top 3 most beautiful actresses, Song Hye Kyo's aura is impossible to emulate. It almost seems like time isn't catching up with her as she looks the same as she was 2 decades ago.
---
Song Hye Kyo facts that show her days of glory aren't over
---
If you're a fan of Song Hye Kyo, here's a piece of good news: The Glory season 2 is confirmed to premiere on 10th March 2023, which means you'll get to see more of the actress soon.
Also check out:
---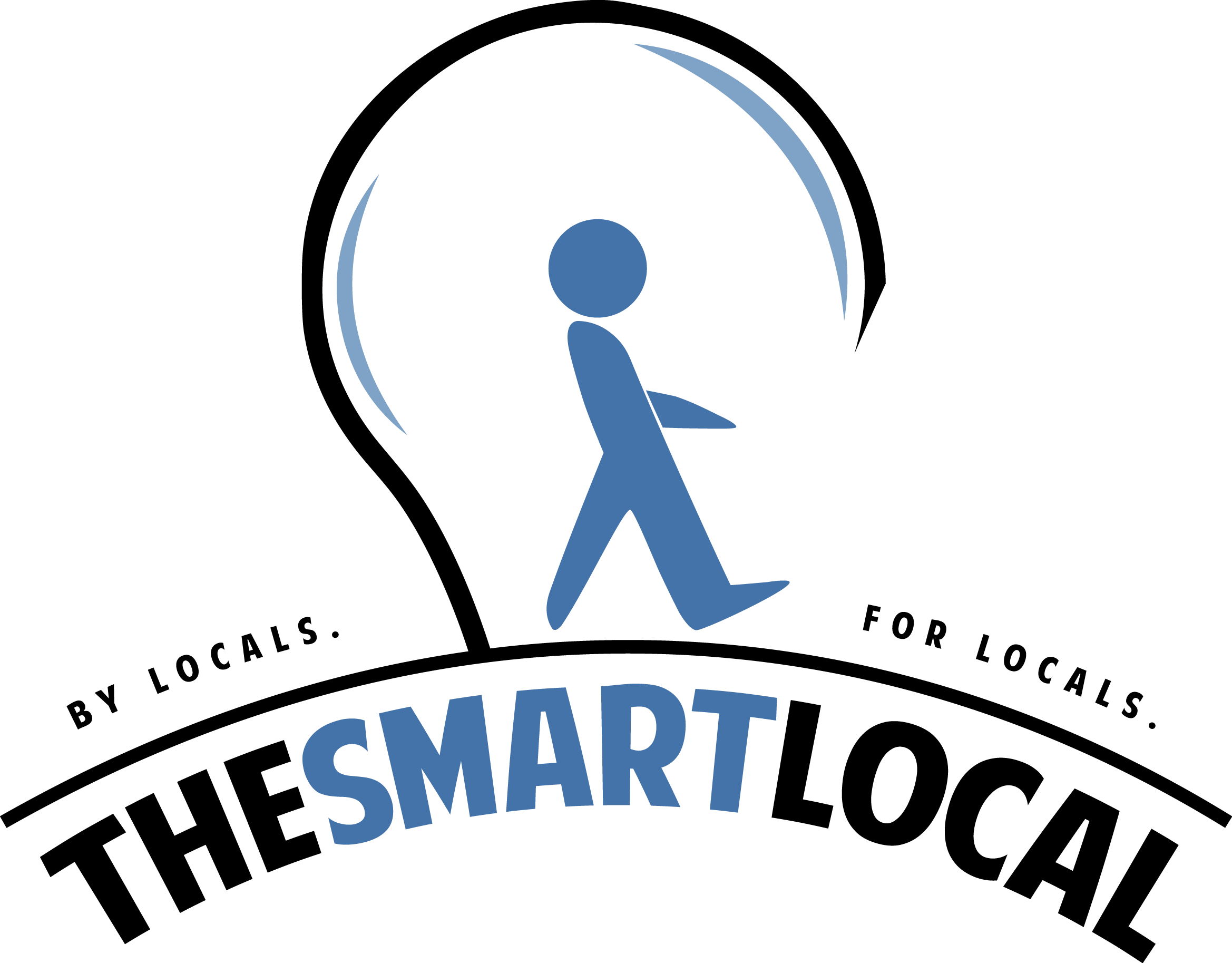 Drop us your email so you won't miss the latest news.