Yangji Dabang
---
With the increase in the popularity of hip, modern cafes, finding a traditional coffee house in South Korea is becoming more and more challenging. Yangji Dabang is one of the rare old-school coffee houses that are still around, and it is located in Gyeongju, along the trendy Hwangridan Street.
---
Retro & vintage interior
---

Image credit: @_eun00000
Yangji Dabang is situated in an old house that has been remodelled. The moment you step into the coffee house, you'll feel as if you've travelled back to the 80s. Just like the set in the drama Reply 1988 (2015), Yangji Dabang has distinctive brick red walls and even traditional hanok-style tiled roofs.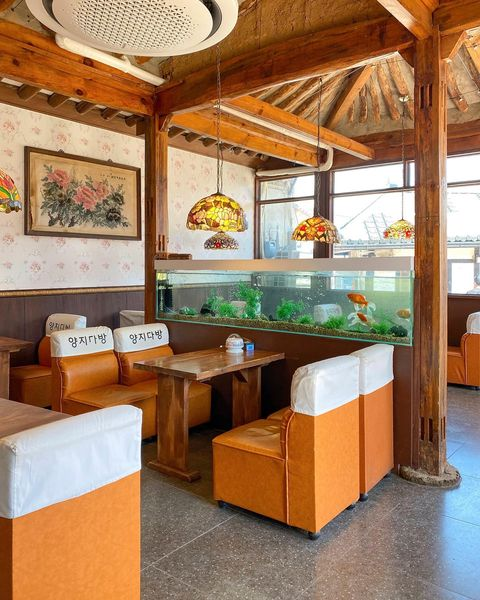 Image credit: @jljjah
The interior of the coffee house is decorated with a retro theme, from its floral wallpaper to stained glass lamps and chairs with old-school vinyl covers.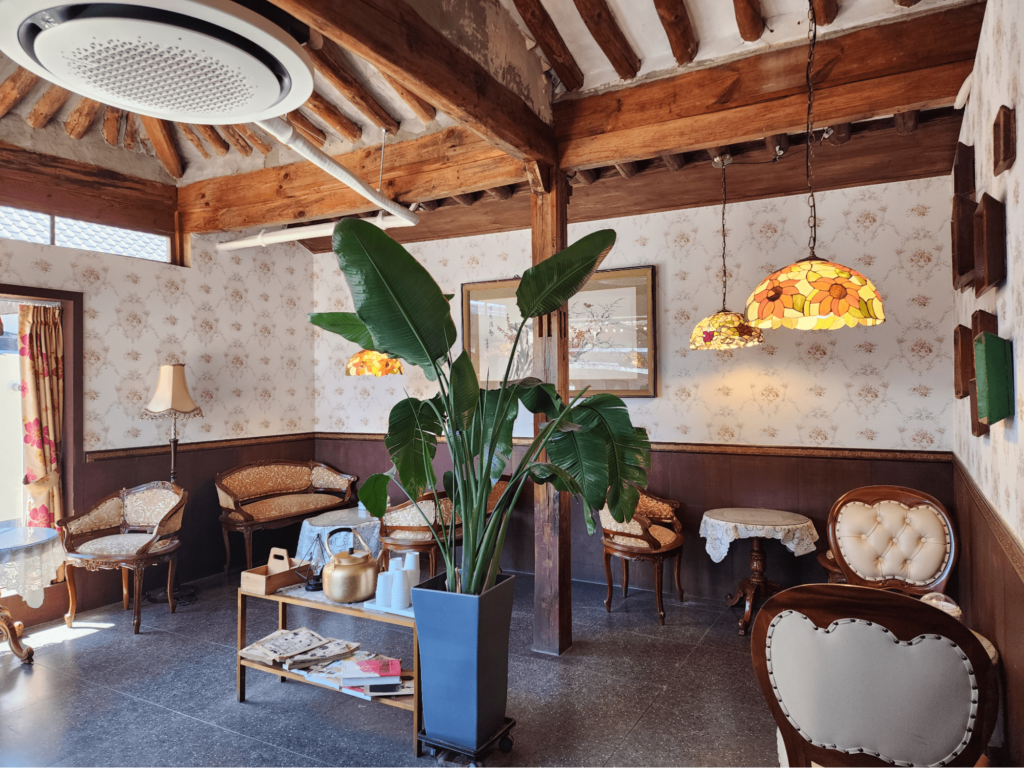 Image credit: bongsik2ya
The other side of the coffee house is decorated with vintage chairs and lace tablecloths that will make you feel like a rich ahjumma who is having tea with her friends.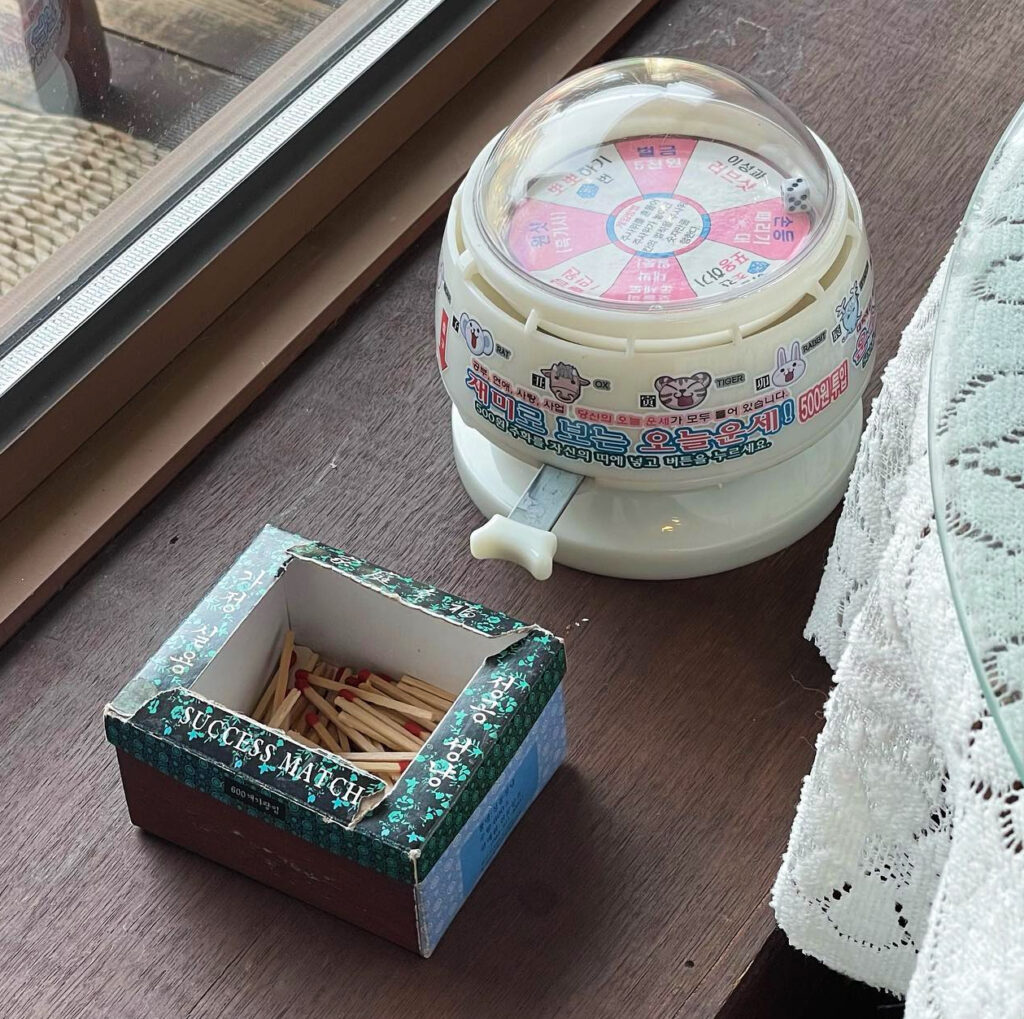 Image adapted from: @h_gg_d
Each table is provided with a box of matchsticks keep you occupied while you wait for your orders to be served. In the past, Koreans used to stack matchsticks like Jenga blocks to pass the time.
If you're feeling bougie, you can pay a small fee of KRW500 (~USD0.37) to rent a fortune-telling machine, which is called 운세 게임기 (oon-se ge-im-gi) in Korean. Think of it like a Magic 8 Ball, but with more engineering.
---
Old-school drinks
---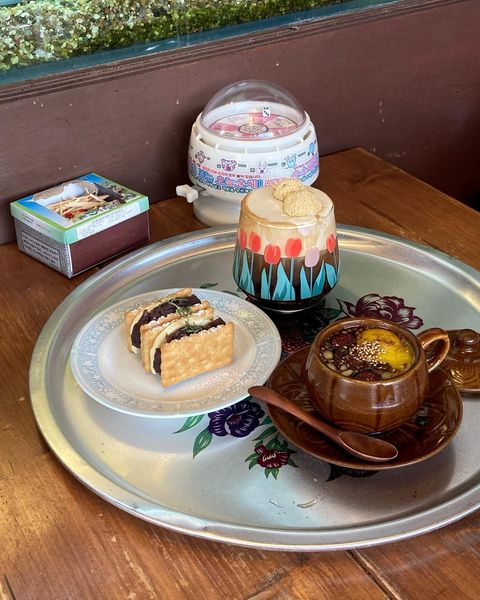 Image adapted from: @givmewtml
Since you're at a traditional coffee house, you can't miss out on ordering an old-school drink or two. One unique drink you can't find in regular cafes is the Ssanghwa Tea (KRW6,000, ~USD4.55), a traditional Korean medicinal tea brewed with herbs and topped with an egg yolk.
The tea is said to help relieve fatigue, improve blood circulation, and prevent colds. The egg yolk helps to alleviate the bitterness in the tea and adds extra protein.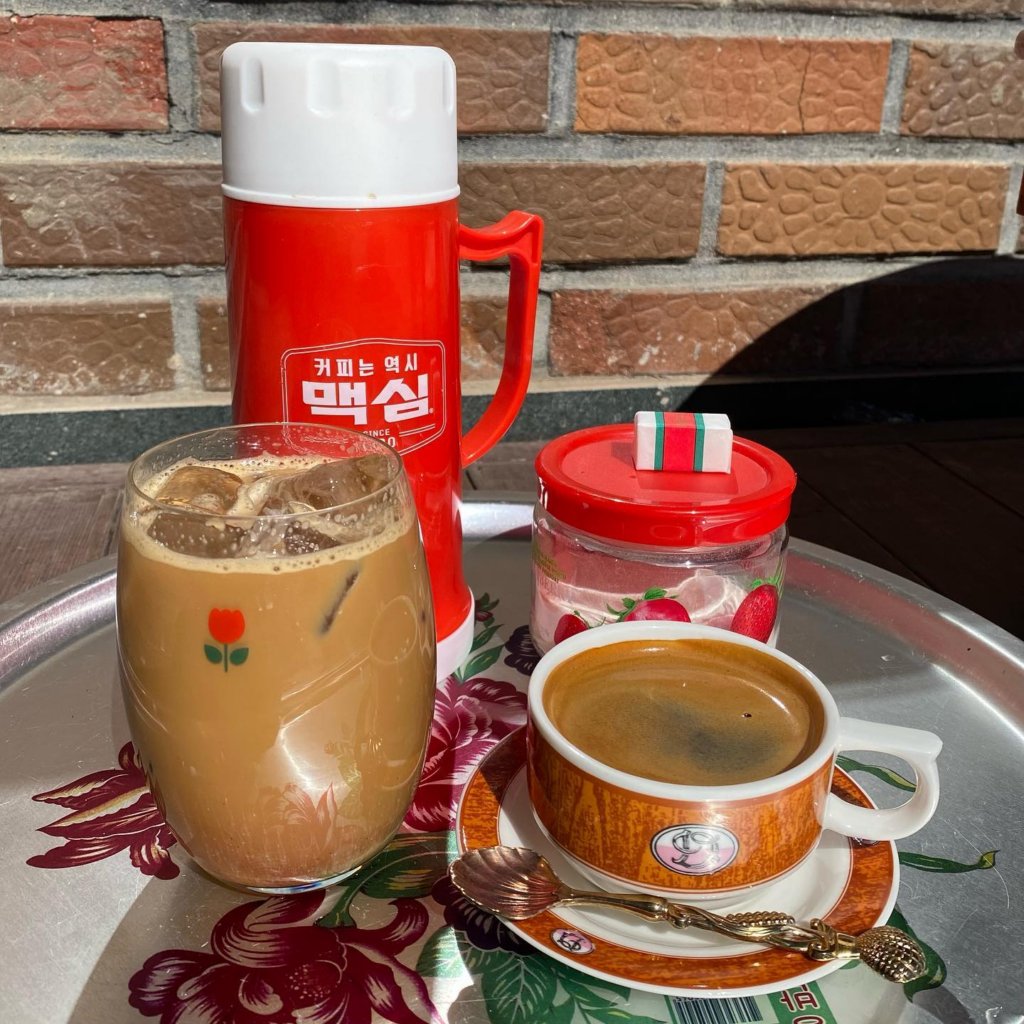 Image credit: @yjdabang
Try the Dabang Coffee (KRW5,000, ~USD3.79), which is served in a vintage Maxim tumbler. Dabang Coffee is a sweet coffee brewed the traditional way and hits differently, while Maxim is a huge coffee brand in Korea.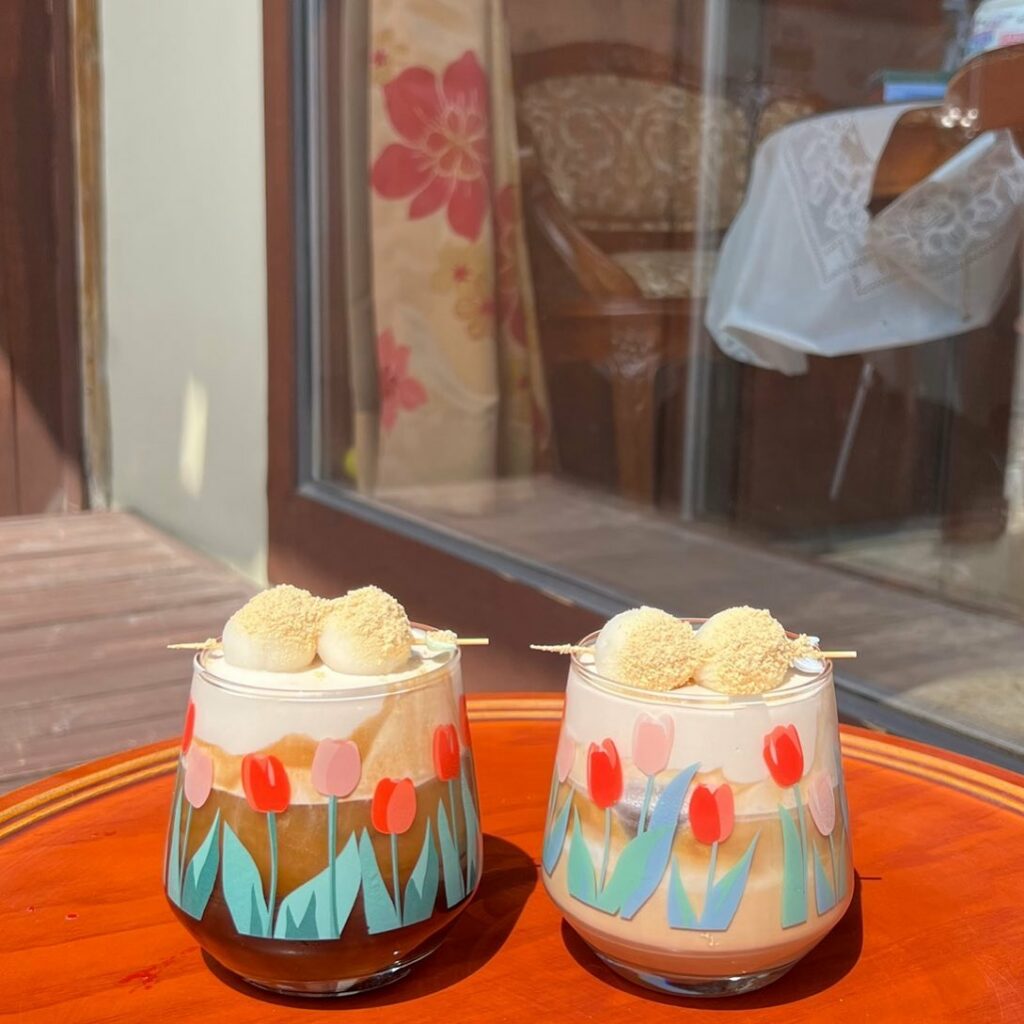 Image credit: @yjdabang
Yangji Dabang's signature drink is the Yangji Einspanner (KRW6,000, ~USD4.55), which consists of hot americano topped with sweet injeolmi cream and a stick of dango.
---
Jiggly souffle pancakes
---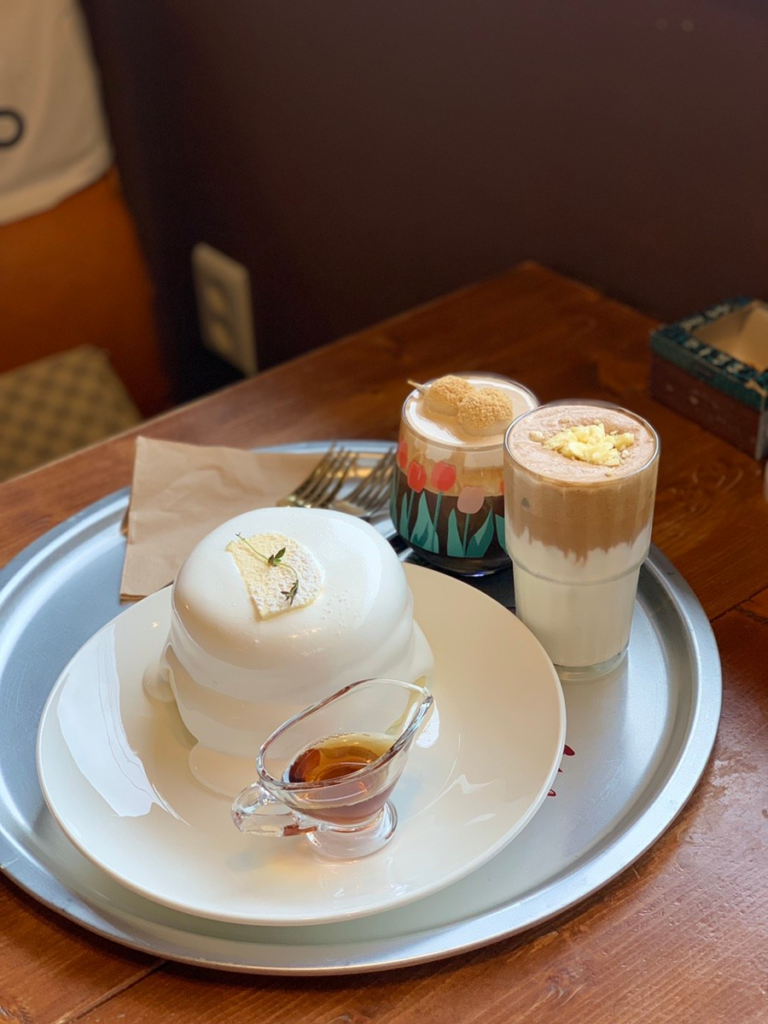 Image adapted from: 이감자누나
Even though Yangji Dabang is a traditional coffee house, they also sell jiggly souffle pancakes that are super fluffy and tasty. Try the Plain Souffle (KRW13,000, ~USD9.87), which is served with cream, butter, and maple syrup.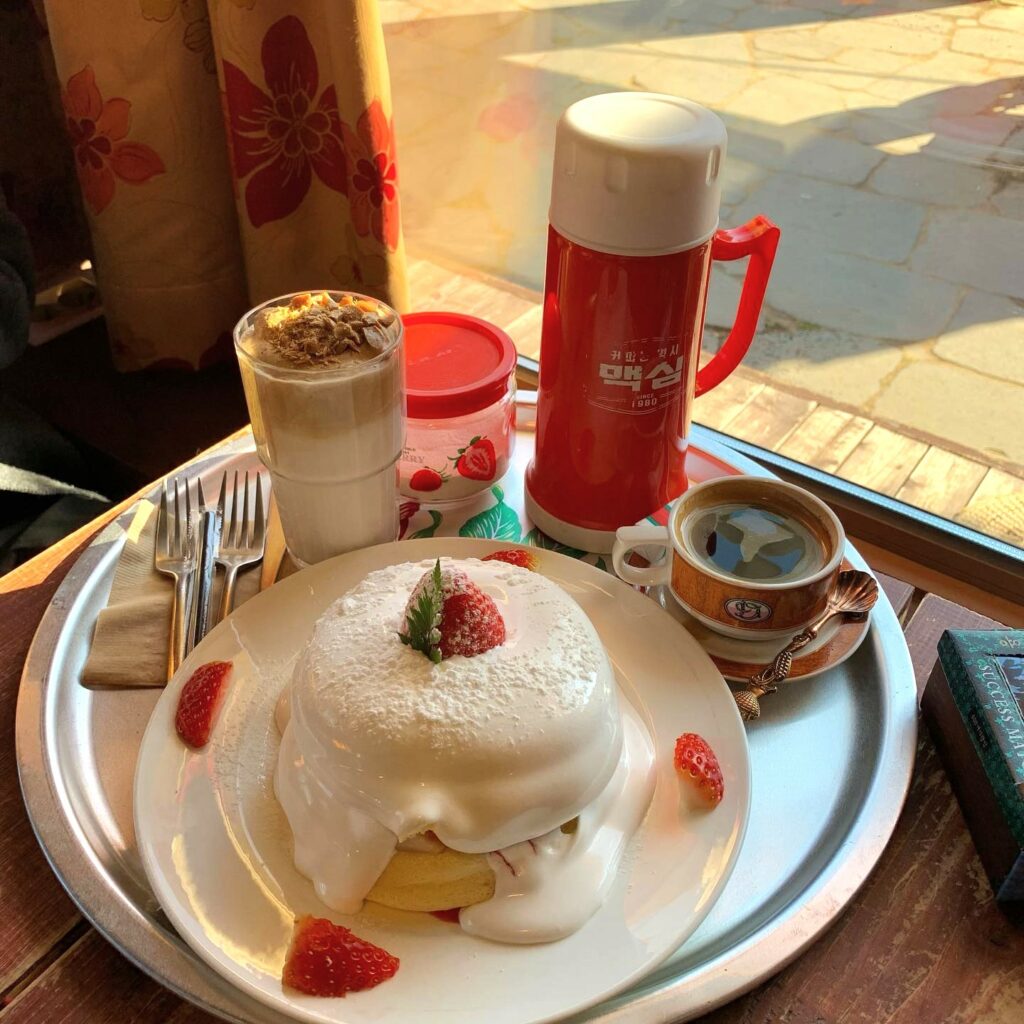 Image adapted from: @9_how
Its bestselling item is the Strawberry Souffle (KRW15,000, ~USD11.39) that's drenched in strawberry syrup and cream, and served with freshly cut strawberries.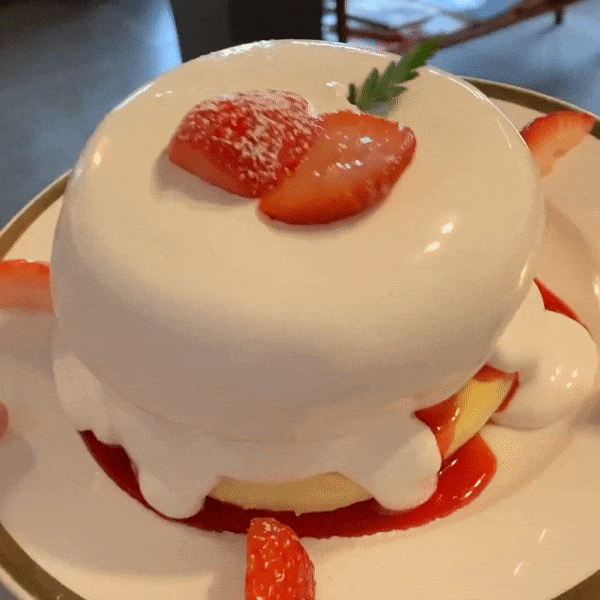 Video adapted from: @sop.____kang
Just look at that pancake jiggle – how can you not try it?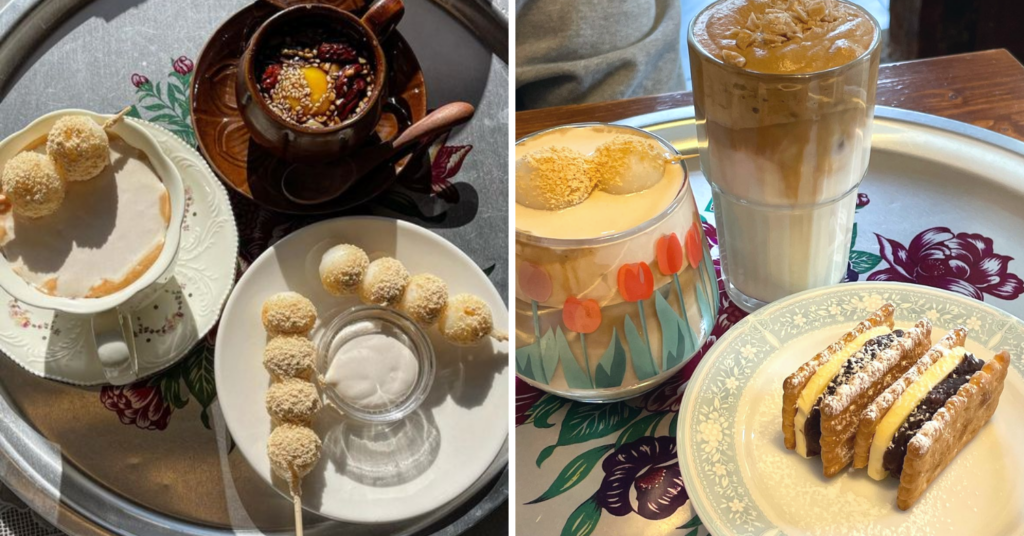 Image adapted from: @coco_chowon, @_yong96
If pancakes are not your thing, don't worry, Yangji Dabang also sells other desserts such as Dango Skewers (KRW4,000, ~USD3.03) and Ang Butter Cookie Sandwich (KRW3,000, ~USD2.27), which consists of red bean and butter sandwiched between coconut-flavoured biscuits.
---
Getting to Yangji Dabang
---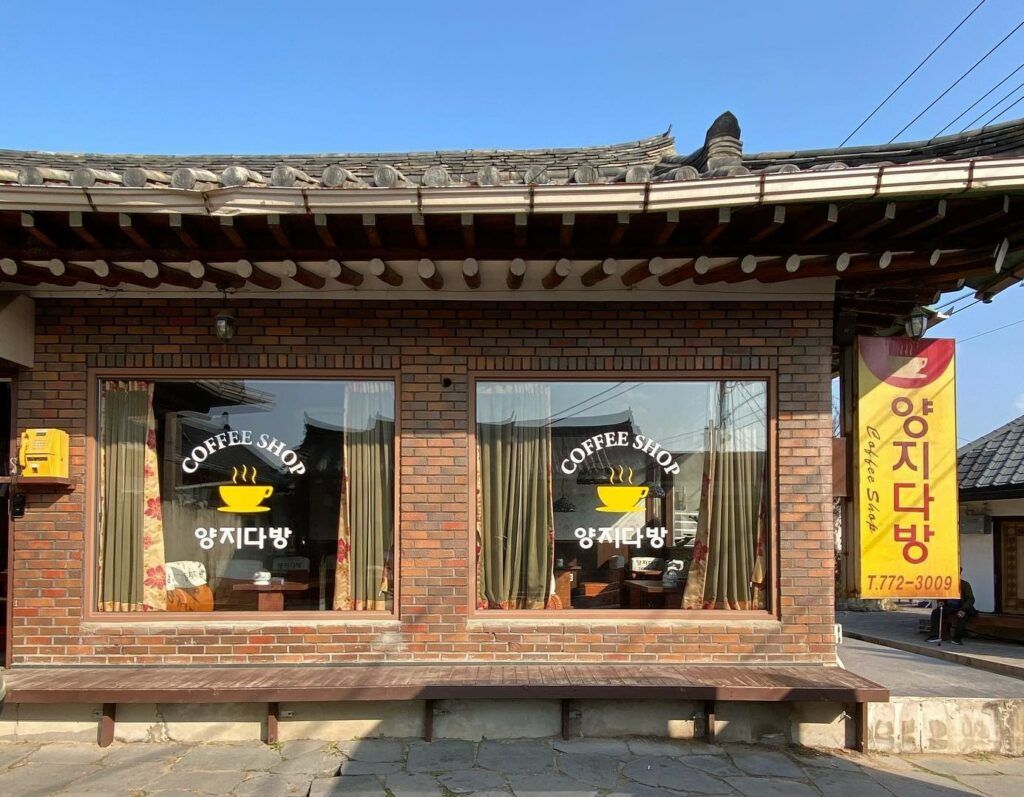 Image adapted from: @from_jamie_
Yangji Dabang is a 9-minute walk from Gyeongju Express Bus Terminal, but you can take a bus to cut down on your walking time. As there are no parking spaces at Yangji Dabang, we recommend that you take public transport or a taxi instead.
How to get there by bus:
Board an express bus

to

Gyeongju Express Bus Terminal

.

Take

Bus No. 60

and alight after

1 stop

.

Walk straight

for 80m then

turn right

and walk for 70m.

Turn left

and walk for 20m then

turn right

and

walk straight

for 160m.

Turn right

and you'll arrive at Yangji Dabang.
Address: 7-2 Sajeong-ro 57beon-gil, Gyeongju-si, Gyeongsangbuk-do
Opening hours: 11am-8pm, Daily
Contact: 0507-1337-3009 | Instagram
---
Cover image adapted from: @_eun00000, @yjdabang, 이감자누나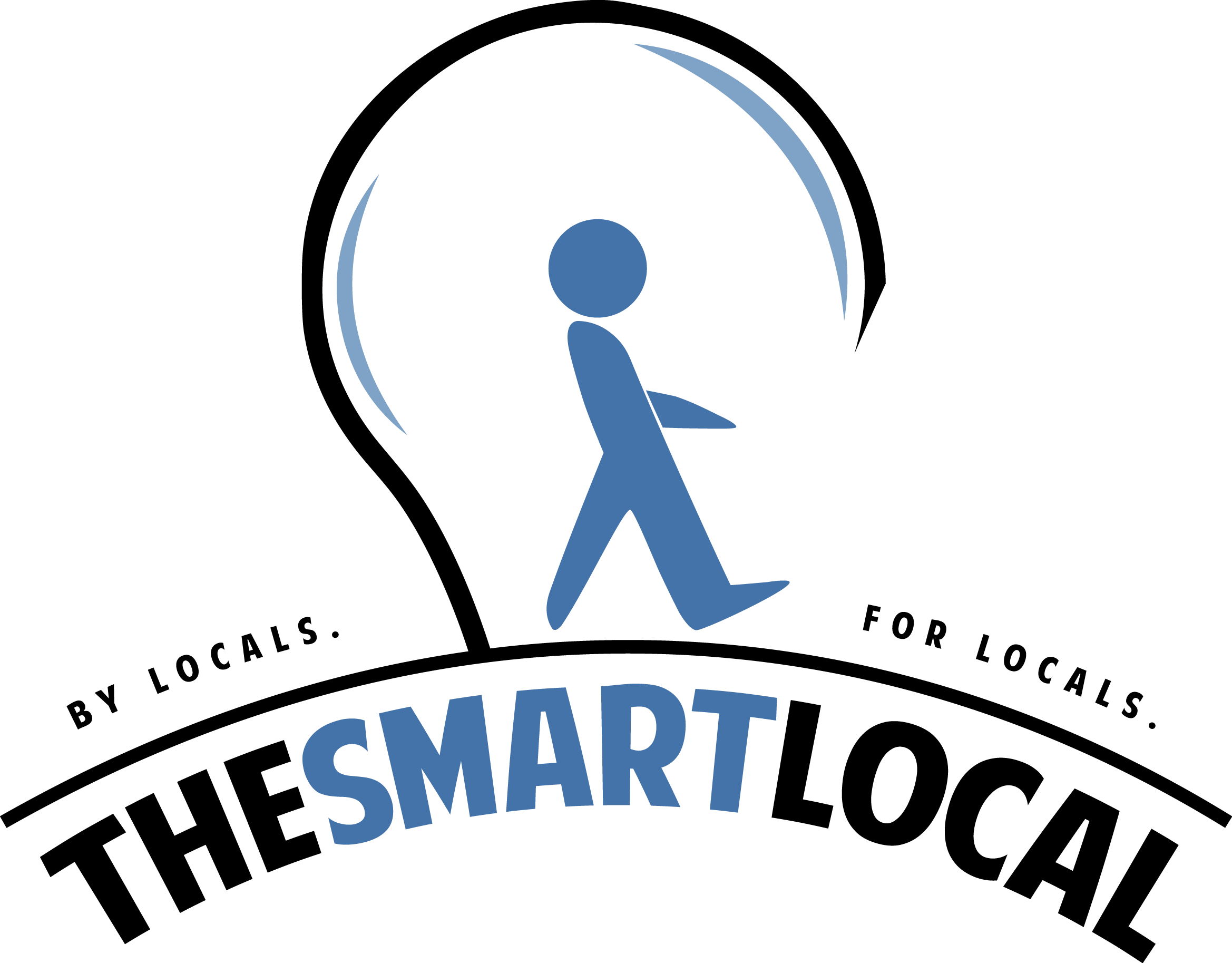 Drop us your email so you won't miss the latest news.