OT12 facts about LOONA
---
With a plethora of K-pop girl groups all vying for attention, LOONA stood out from the start for their interesting debut concept and the LOONAverse, where every new album adds on to the intricate lore that gives their music just that extra touch of meaning.
On top of that, the 12 girls of LOONA boast impressive talent, taking 2nd place on Queendom and winning the hearts of the world. Here are 12 facts about LOONA in case you need more reasons to stan LOONA.
---
1. LOONA's popularity among the lesbian & bisexual community
---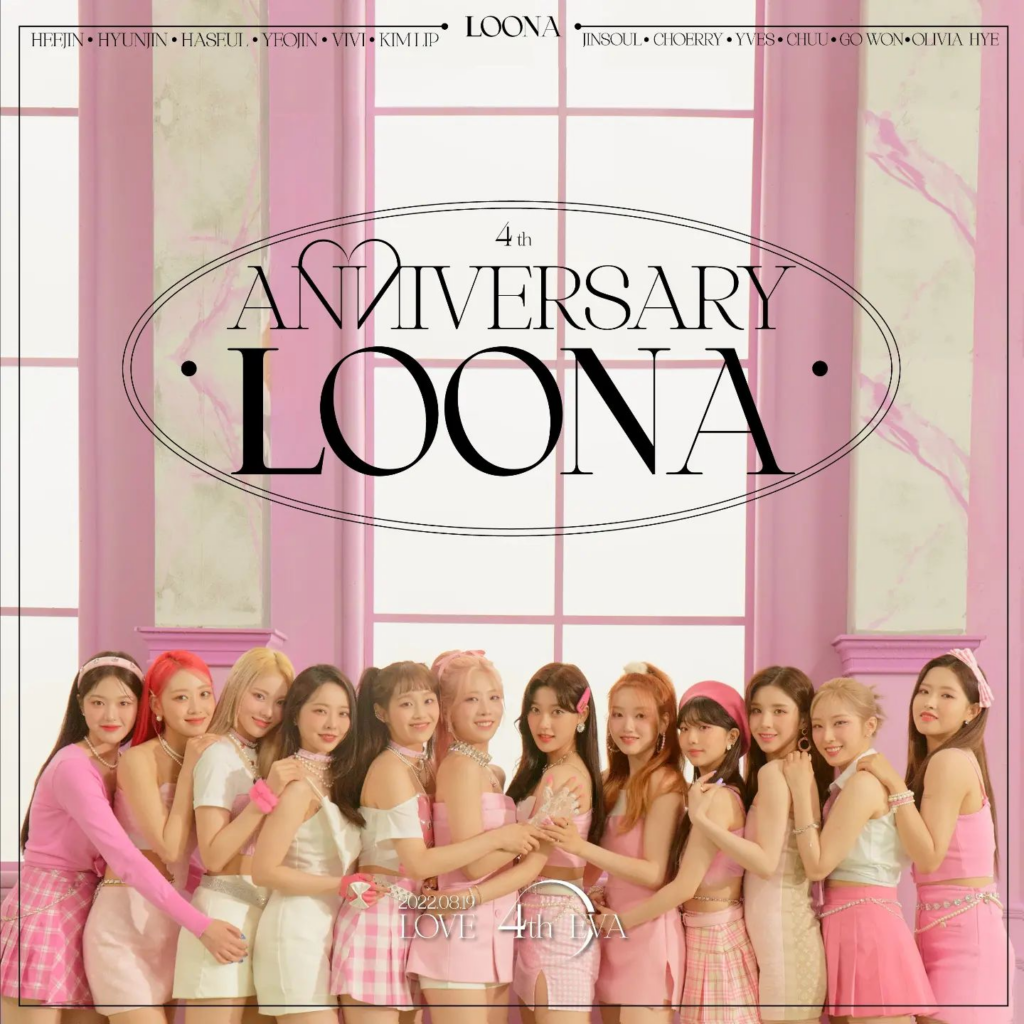 Image credit: @loonatheworld
Being as talented and beautiful as they are, it's no wonder that the girls of LOONA have many fans, called Orbits, fawning over them. Based on polls and surveys, LOONA seems to have a particularly strong fan base among lesbian and female bisexual K-pop fans.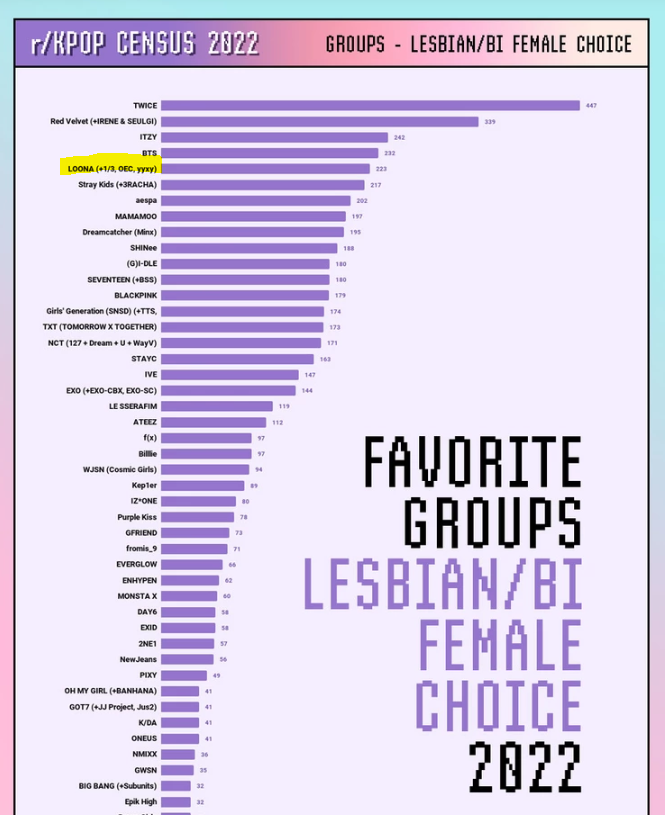 Image credit: r/kpop
In a poll conducted on the popular r/kpop subreddit to determine favourite groups across different sexual orientation, LOONA was voted the 5th among lesbians and bisexual females. They also ranked 4th among gay and bisexual male fans.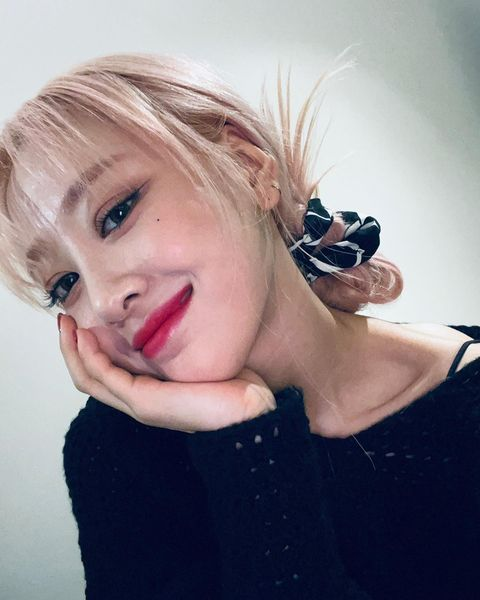 Image credit: @loonatheworld
Yves seems to be the favourite as she consistently ranks on the high end of such polls. She was the 11th most popular female idol among Korean lesbians, bisexual, and pansexual women from a survey conducted in 2018. This was particularly impressive as it was less than a year after her debut in November 2017.
Fellow member Chuu was also on this list, ranking at 19 out of 100.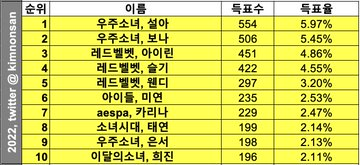 Image adapted from: @kimnonsan
More recently in 2022, a similar poll by Twitter user @kimnonsan had Heejin ranking 10th out of 100 female idols, beating out other idols such as TWICE's Jihyo and MAMAMOO's Hwasa.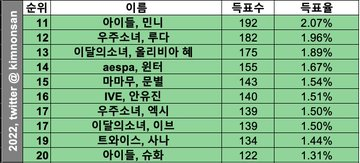 Image adapted from: @kimnonsan
Olivia Hye ranked 13th and Yves ranked 17th on this list.
---
2. Kim Lip's solo song was featured on NASA's Eclipse Playlist
---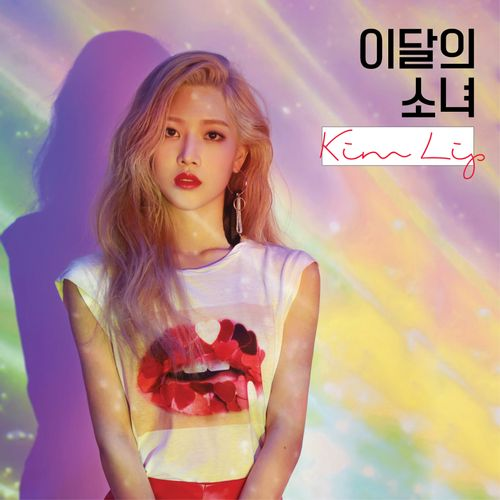 Image credit: namu.wiki
On May 22, 2017, Blockberry Creative (BBC) dropped the highly anticipated debut song, Eclipse, of member Kim Lip. This song sent Orbits into a frenzy, not just over how good the song is, but also how it contributed to the expansive LOONA lore that BBC was trying to create.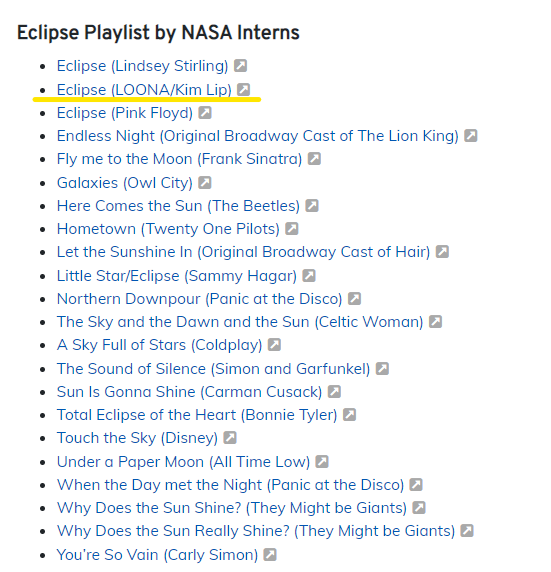 Image adapted from: NASA 
To celebrate the total eclipse of the sun in 2018, NASA compiled a playlist of eclipse-related songs, and Kim Lip's Eclipse was included. With a name like that, it would be a crime not to include it.
---
3. The Triplet Line
---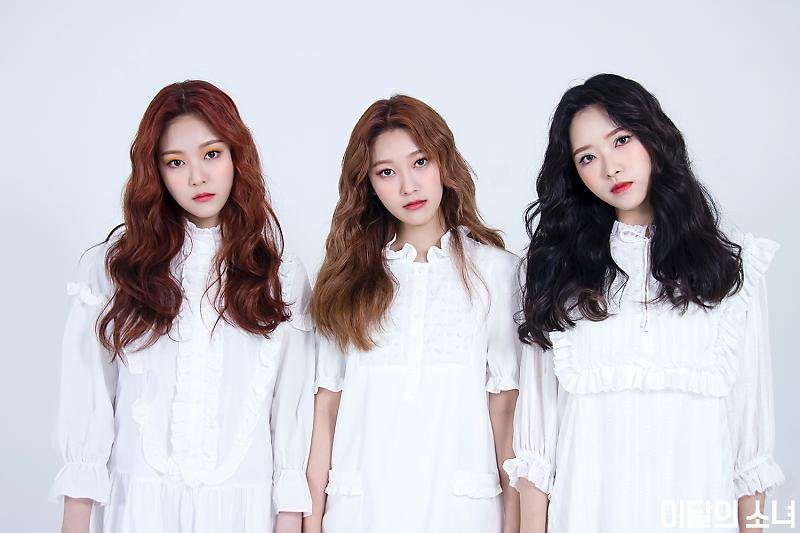 (From left to right) Hyunjin, Choerry & Olivia Hye.
Image credit: kprofiles
Idols looking alike isn't uncommon in the K-pop industry, with famous doppelgangers such as BTOB's Minhyuk and TXT's Soobin, and SHINee's Minho and NCT's Lucas.
But LOONA's Triplet Line takes this lookalike game to a whole new level. Consisting of members Hyunjin, Choerry, and Olivia Hye, the triplet line could easily pass themselves off as sisters and no one would be any wiser.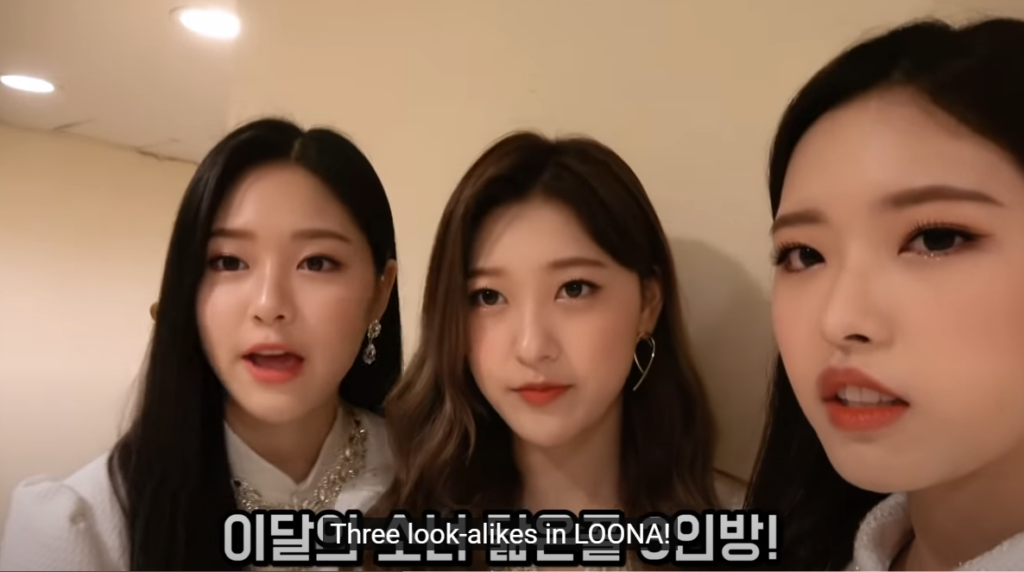 Image credit: loonatheworld
While seasoned Orbits are able to distinguish between the 3 due to their unique charms, newer Orbits might find it a struggle to tell them apart.
---
4. Gowon is the godmother of Grimes & Elon Musk's child

---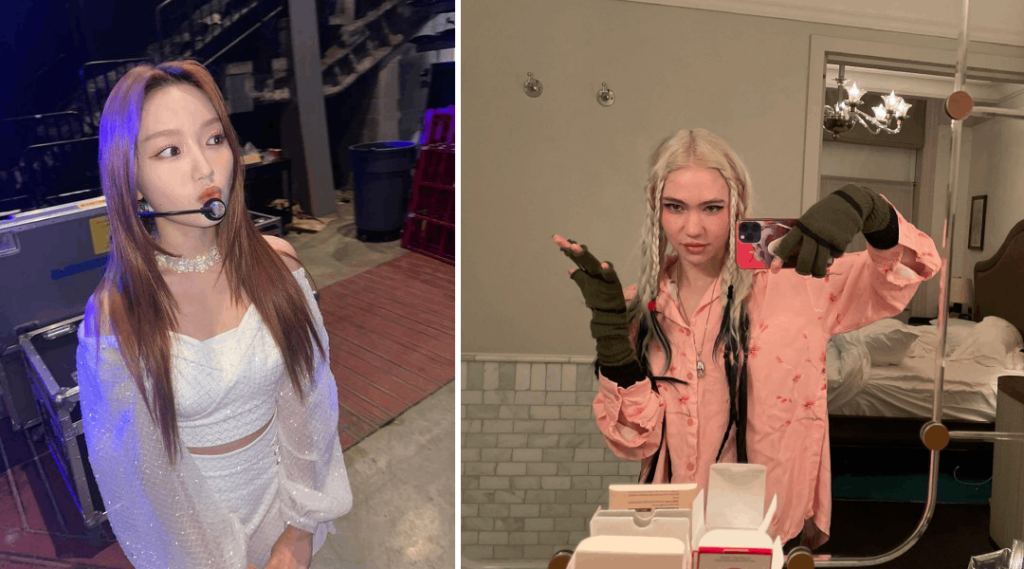 Image adapted from: @loonatheworld, @grimes
At 22, Gowon wouldn't be the first person you'd expect to be a godparent of any kid, let alone a famous child.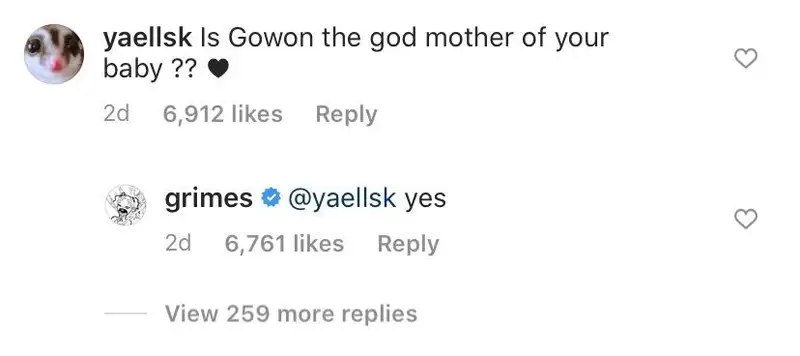 Image credit: @grimes 
Well, you'd be wrong as Gowon is reportedly the godmother of Grimes and Elon Musk's child, X Æ A-12. 
We say reportedly the only proof is a screenshot of an Instagram comment reply on Grimes' post announcing her child to the world. An Orbit took the chance to ask if Gowon was the godmother, to which Grimes replied yes. However, if you look through the post now, the comments section is filled with Orbits who can't find the said reply.
But even without Grimes' official clarification on whether this was for real, Orbits took this meme and ran with it, congratulating Gowon en masse with memes.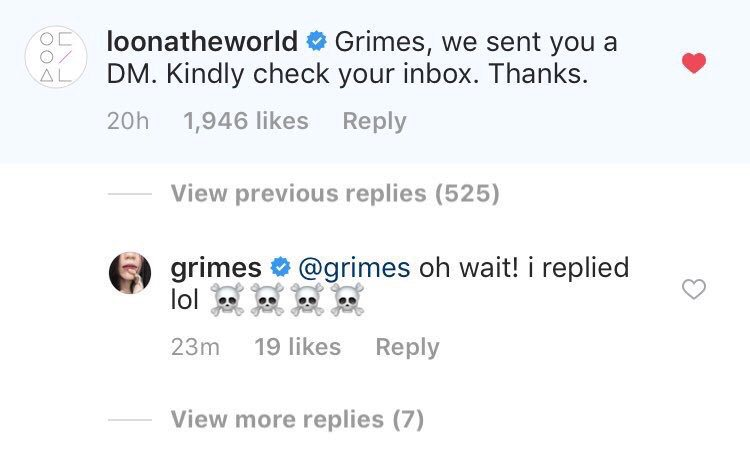 Image credit: Imgur
Grimes and LOONA first worked together for their song love4eva by the subunit yyxy, which comprised members Yves, Chuu, Gowon, and Olivia Hye.
This collaboration came about when LOONA commented on a now-deleted Grimes' Instagram post to ask her to check her DMs.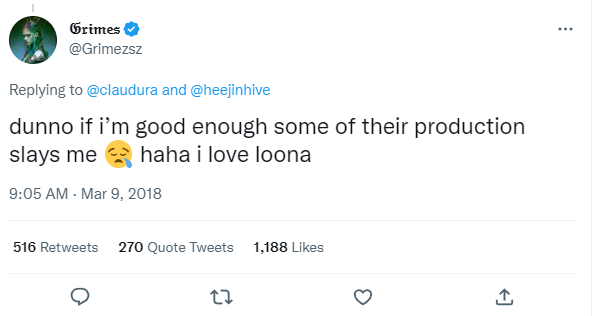 Image credit: @Grimeszsz
Grimes has voiced her love for LOONA publicly, so it's not that big of a surprise that she would so readily appoint Gowon as her child's godmother.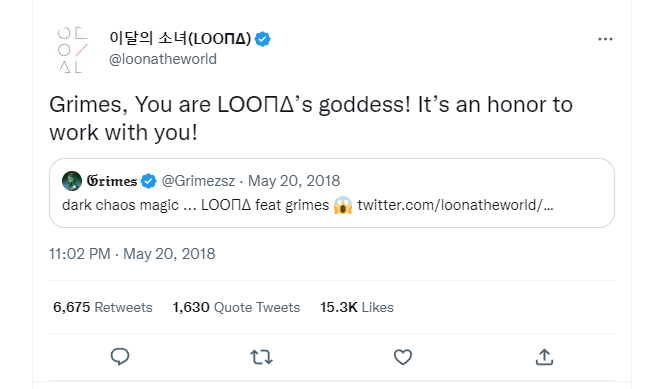 Image credit: @loonatheworld
So while Gowon's status as godmother may not be 100% confirmed, Grimes' position as the group's goddess is certified, as evidenced by a tweet from LOONA's official Twitter.
---
---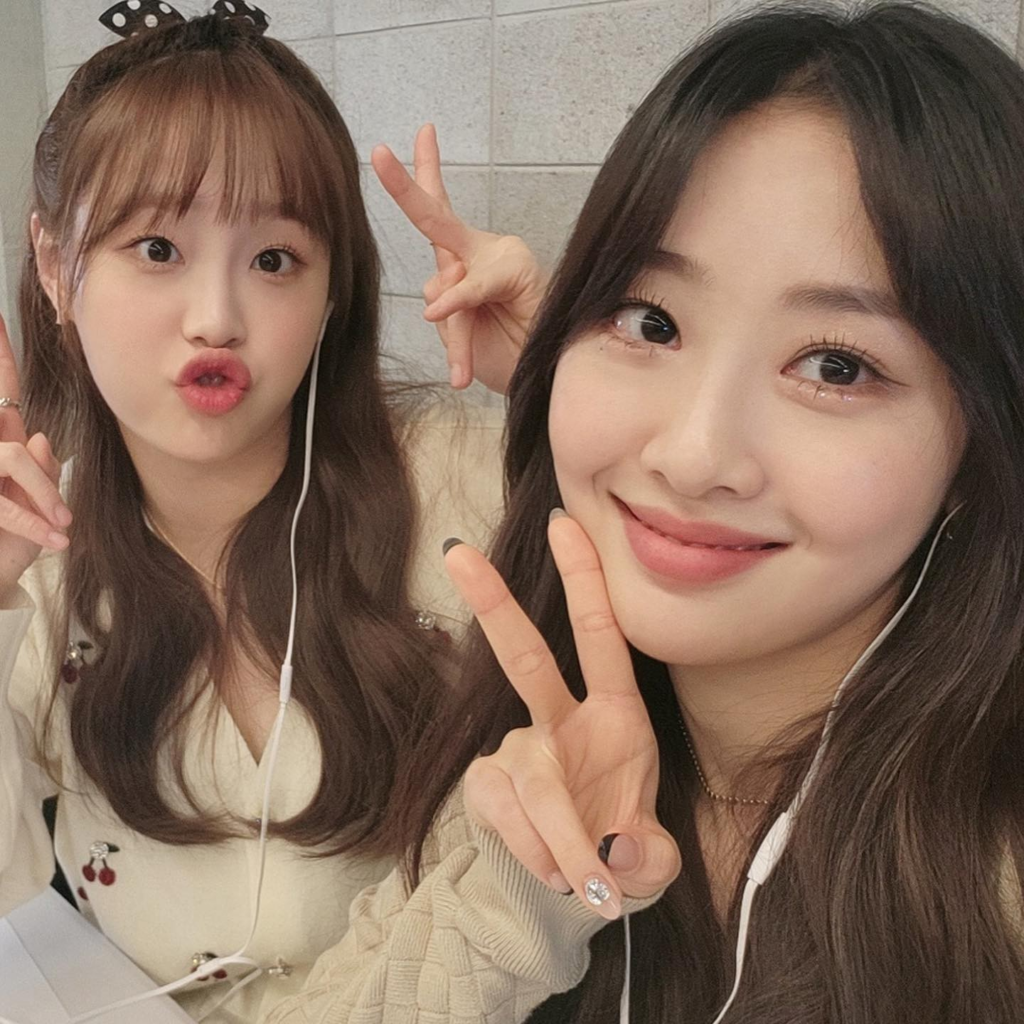 Image credit: @loonatheworld
Stay on the internet for long enough and you'll encounter the iconic "stan LOONA" meme, which was started by Orbits on Twitter and made its way to Western and pop culture as a whole. Beyond that, Orbits have also been the culprits behind several hoaxes and memes that sent unknowing news outlets on a wild goose chase.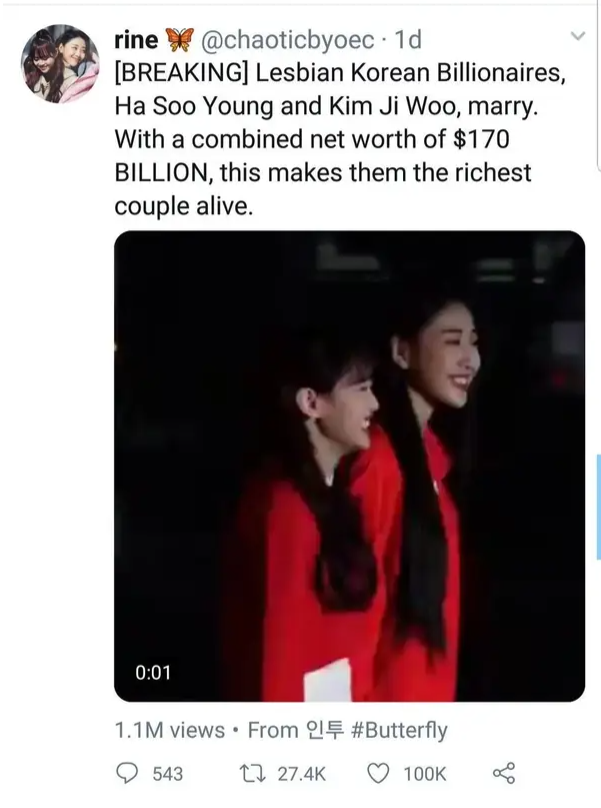 Image credit: @rinetheworld 
While many of these pranks were done with the intention to cause some light-hearted mayhem, sometimes memes made with innocent intent can lead to online chaos.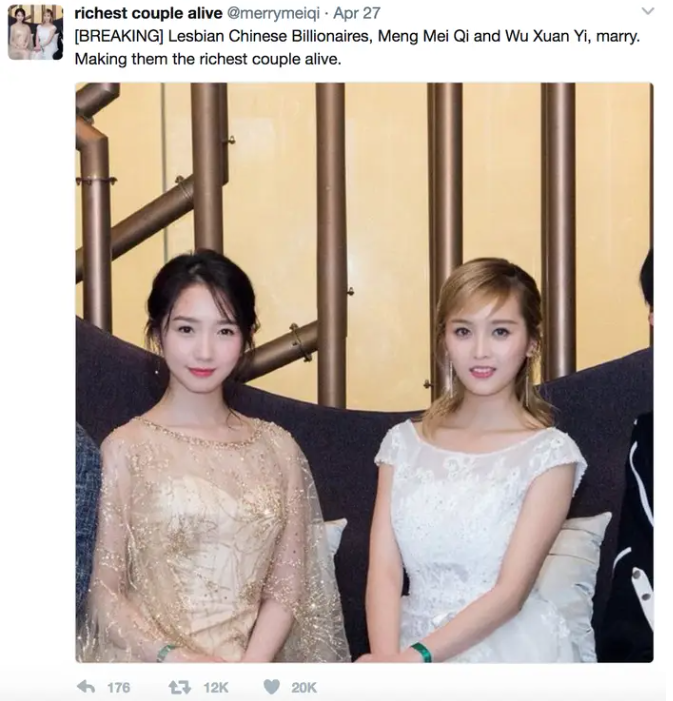 Image credit: @merrymeiqi
Intended as a joke similar to the viral meme involving fellow girl group WSJN, a tweet announcing the marriage of Yves and Chuu, 2 alleged lesbian Korean billionnaires, went viral and was picked up by various news sites who were bamboozled.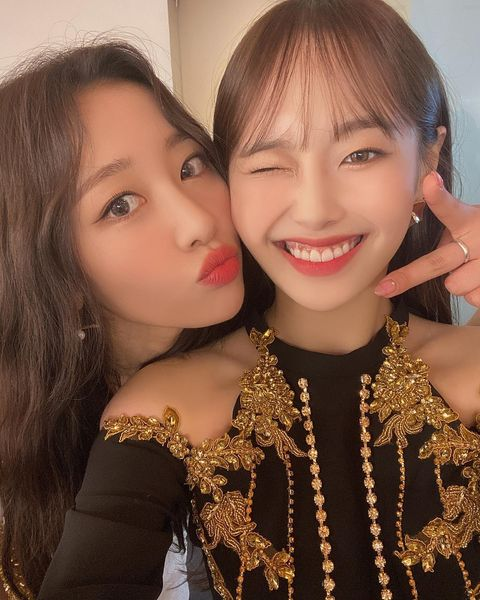 Image credit: @loonatheworld
While they may not be a married couple or have a net worth of USD$170 billion in real life, we can't help but think that Yves and Chuu look extremely cute together. Yves and Chuu do have a relationship of sorts in the LOONAverse, so it's not that far-fetched.
---
6. Lana Del Rey once "called out" Kim Lip
---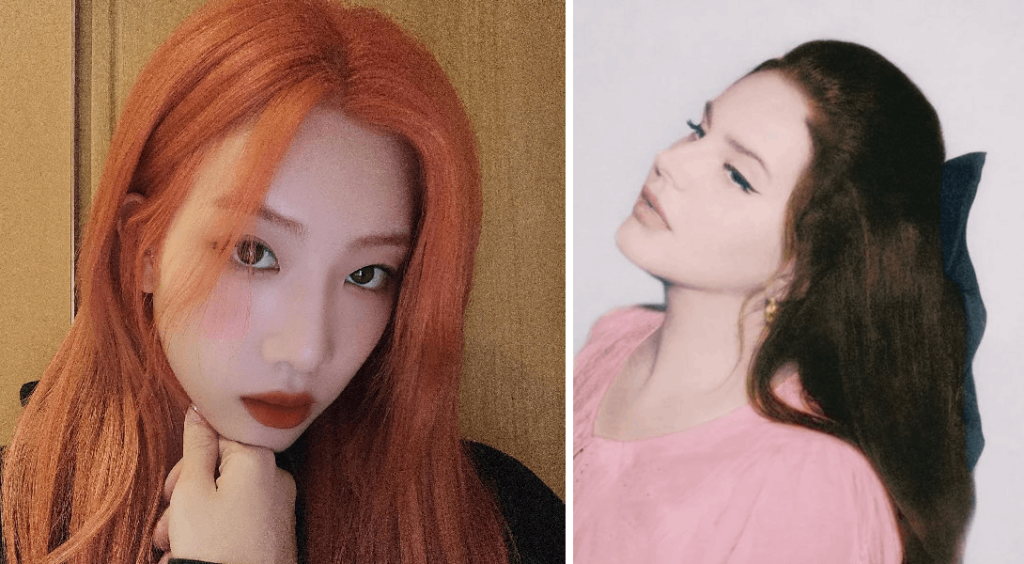 Image adapted from: @loonatheworld, @lanadelreybr
Orbits' shenanigans on the Internet know no bounds. Even something as innocent as Kim Lip's vlog, which did not mention Lana Del Rey in the slightest, went viral and randomly involved said singer for seemingly all the wrong reasons.
An Orbit had shared Kim Lip's vlog on Twitter with a caption claiming that the LOONA member would be pursuing legal action against Lana Del Rey regarding her now-deleted controversial Instagram post about the entertainment industry.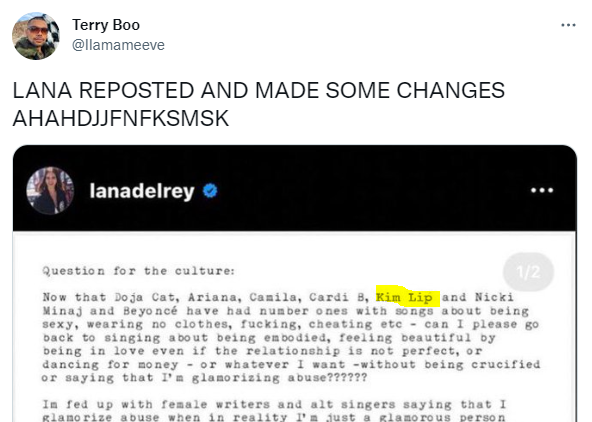 Image adapted from: @llamameeve
Another Orbit took this meme further and photoshopped Lana's rant about the entertainment industry to call out Kim Lip instead of Kehlani. Other Orbits then joined in to allege that Lana Del Rey had wanted to call out Kim Lip originally, rather than Kehlani.
If we've learned anything, it's that Orbits are one of the most creative – and chaotic – fandoms out there and they are able to get LOONA viral for the strangest of reasons.
---
7. Vivi & Haseul once borrowed money to buy fried shrimps
---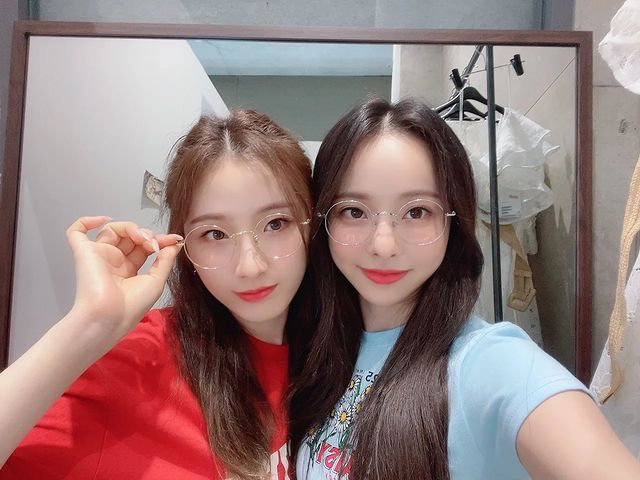 Image credit: @loonatheworld
Filming sessions can get extremely tiring as they typically go on for hours and hours, with idols doing the same few actions over and over again in order to achieve the perfect shot. 
And since staff and equipment are expensive, filming schedules need to be tight so as to not incur more costs than needed. As a result, those involved may not have the chance to eat.

Image adapted from: loonatheworld
It seems that Vivi and Haseul's filming experience had taught them this fact well. During the filming for Yves' music video on LOONA TV episode 237, Vivi and Haseul adorably asked the producer for KRW20,000 (~USD16) and proceeded to purchase fried snacks at a nearby roadside stall.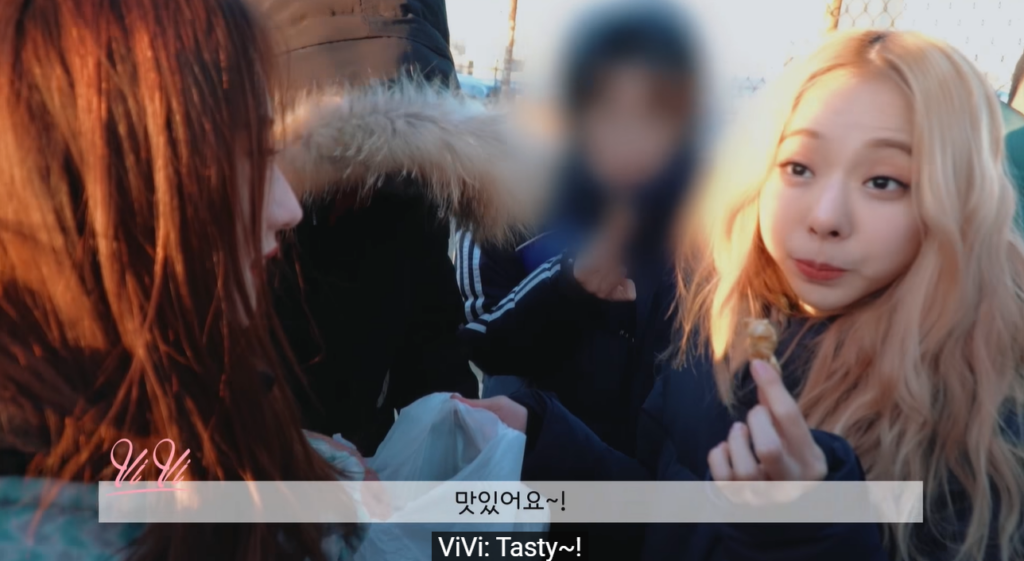 Image adapted from: loonatheworld
While it initially looked like they bought it for themselves, it was later shown that they had bought fried shrimps to share with all the music video staff on set. It was definitely well-received as everyone could be seen enjoying the fried shrimps.
---
8. The Curse of Haseul
---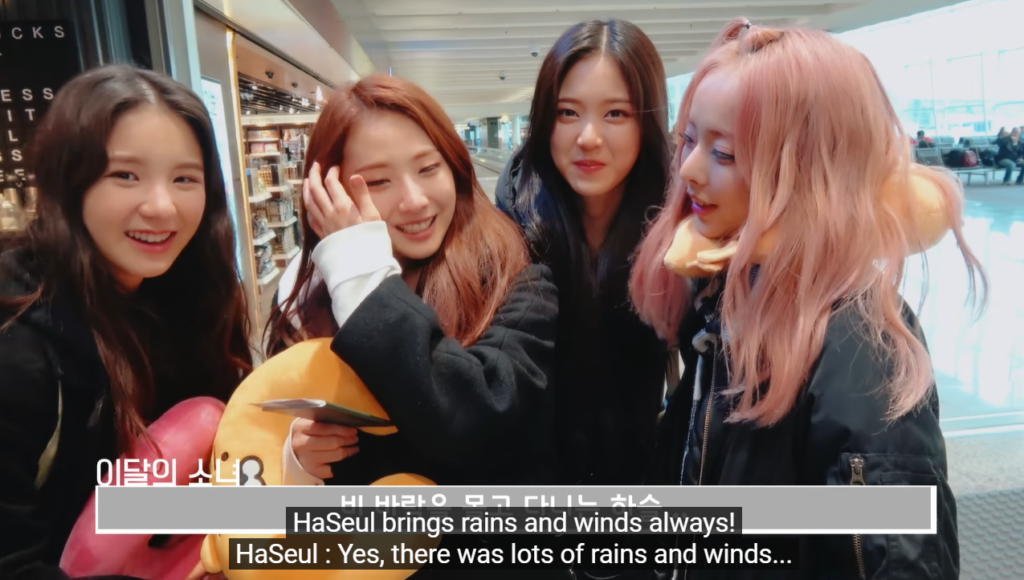 Image credit: loonatheworld
Everyone has bad luck once in a while, but what happens when yours is so strong that it can change Mother Nature herself? This is something Haseul can tell you about. Since it always seems to rain whenever said member is involved in a shoot, Heejin even started calling it the "Curse of Haseul".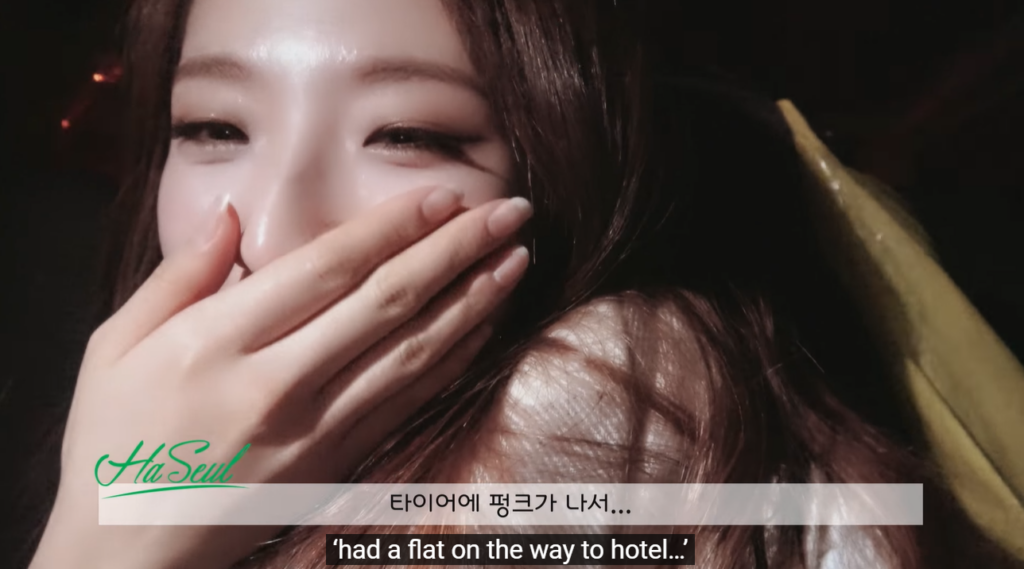 Image credit: loonatheworld
Her bad luck appears to have started during one music video shoot, when she and her staff's cars both had a flat tire on their way back to their accommodation in Iceland late at night.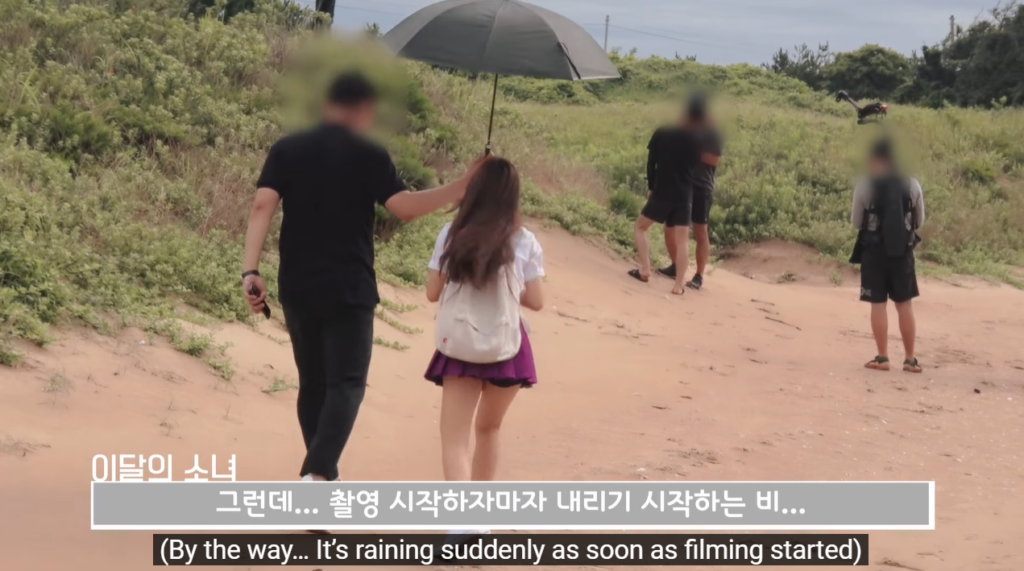 Image credit: loonatheworld
The Curse of Haseul has brought rain down on other outdoor shoots. Once, the curse manifested during Choerry's filming of her Love Cherry Motion music video, when rain started to fall as soon as filming started.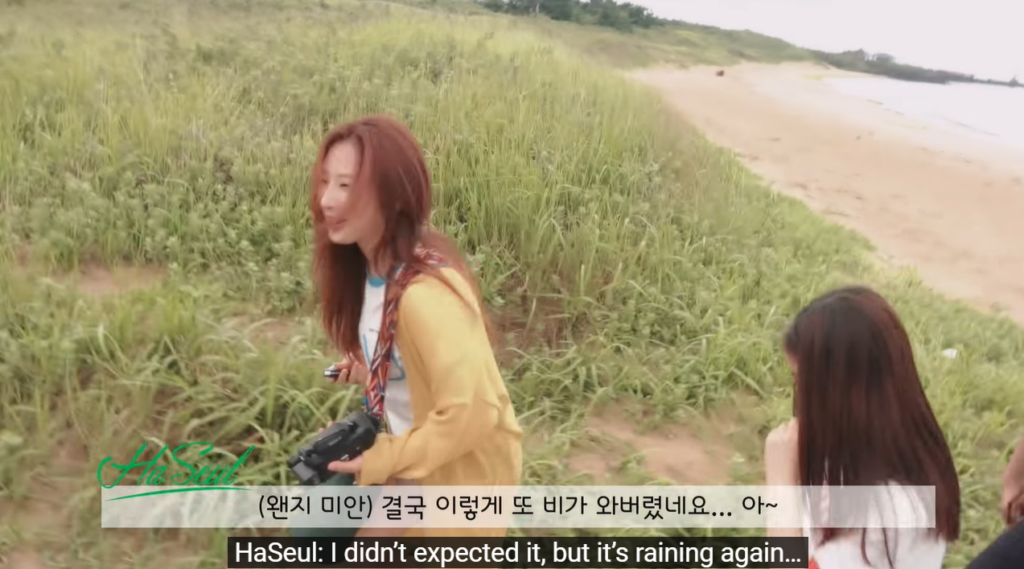 Image credit: loonatheworld
And who else was there at the filming but the curse bearer herself?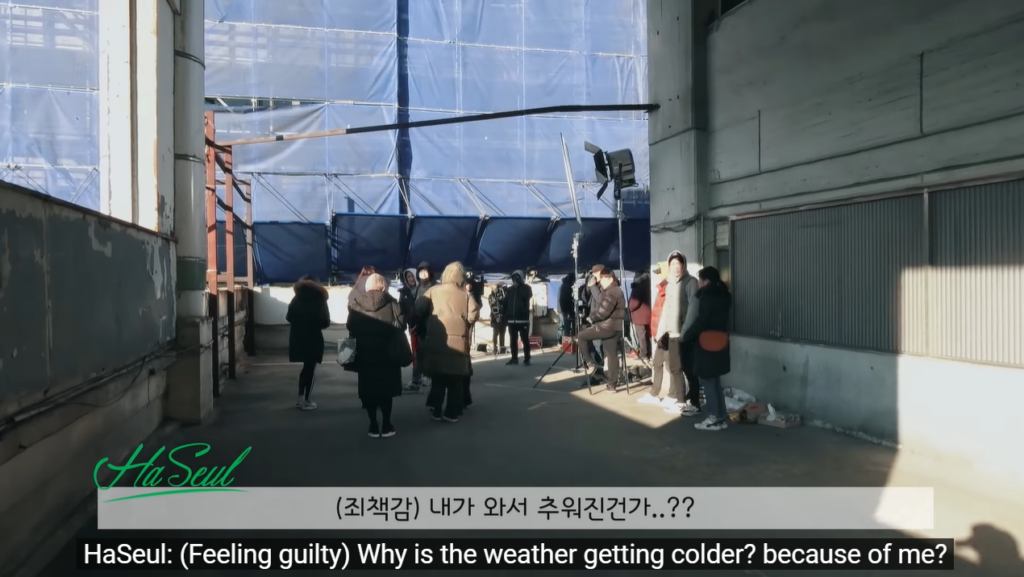 Image credit: loonatheworld
It almost manifested during Yves' music video filming too, but luckily, the curse was averted that day.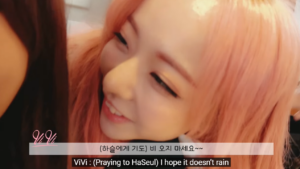 Image credit: loonatheworld
The other LOONA members refuse to let her live it down, constantly jibing her about the Curse of Haseul. 
---
9. Hyunjin got Yang Hyun Suk to donate USD45,000
---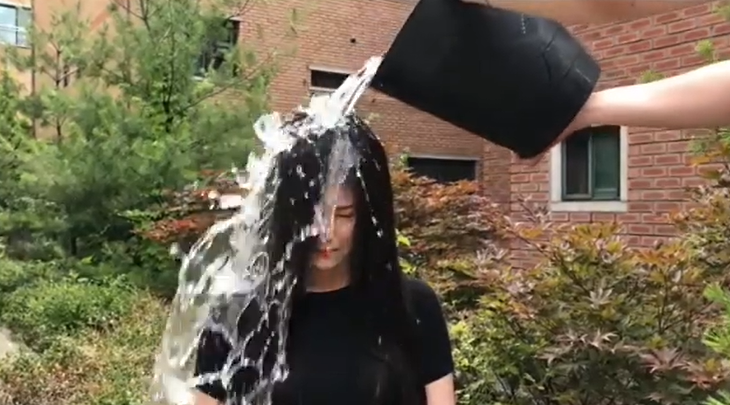 Image credit: @loonatheworld 
During the resurgence of the Ice Bucket Challenge in Korea back in 2018, Hyunjin took part after being nominated by Mixnine's Eyedi. She went on to nominate YG Entertainment's founder, Yang Hyun Suk, who chose to donate USD45,000 instead of dunking himself in ice-cold water.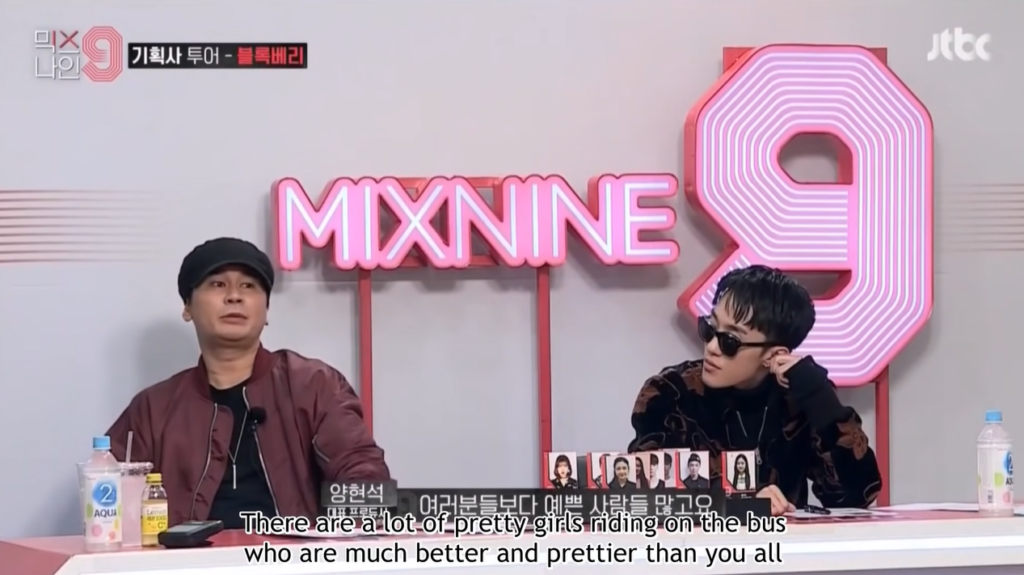 Image credit: LOOПΔ GIRLS 
Orbits found her nomination humorous as it felt as though Hyunjin was trying to get back at Yang for his harsh comments during episode 2 of Mixnine, a music survival show by Yang and YG Entertainment. We'll never know the real reason, but it was all for a good cause, so no harm no foul.
---
10. Their talent impressed Lee Soo Man
---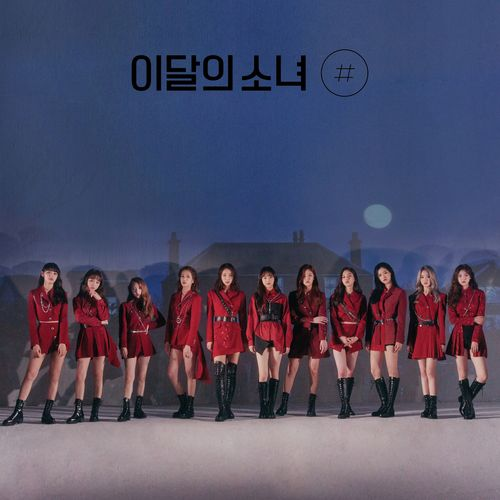 Image credit: namu.wiki
While they may have faced harsh criticism from the founder of YG Entertainment, their talent was rightfully appreciated by another titan of the K-pop industry – the founder of SM Entertainment, Lee Soo Man.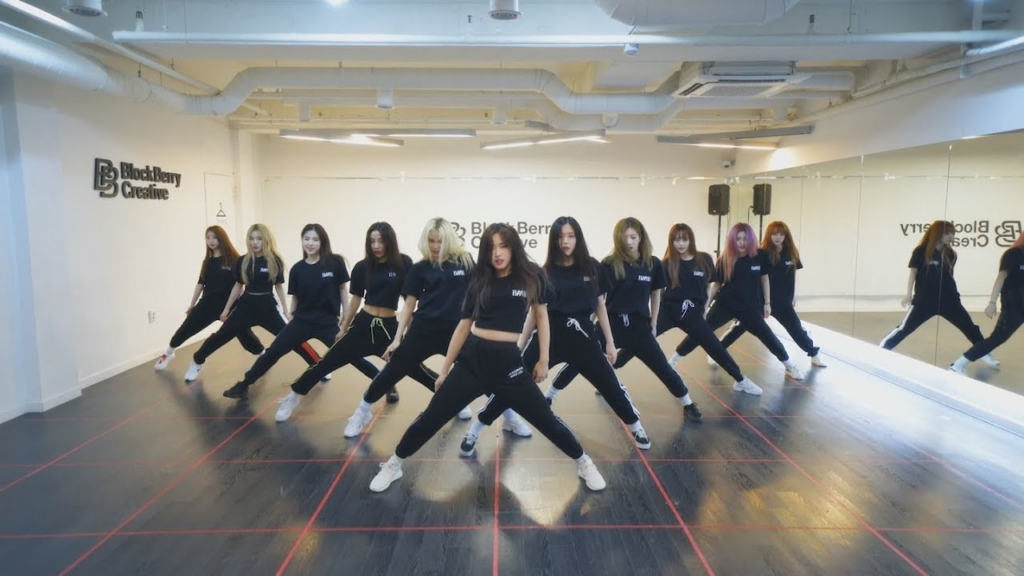 Image credit: loonatheworld
Lee Soo Man was so impressed by LOONA's cover of NCT 127's Cherry Bomb that for the first time in his career, he got involved in the song production of a non-SM Entertainment group. 
He took part in the production of So What, which was the title track of LOONA's # album, as a producer. This pushed many people to discover LOONA's music. He was also involved in producing their next album, 12:00.
---
11. Heejin's casting story
---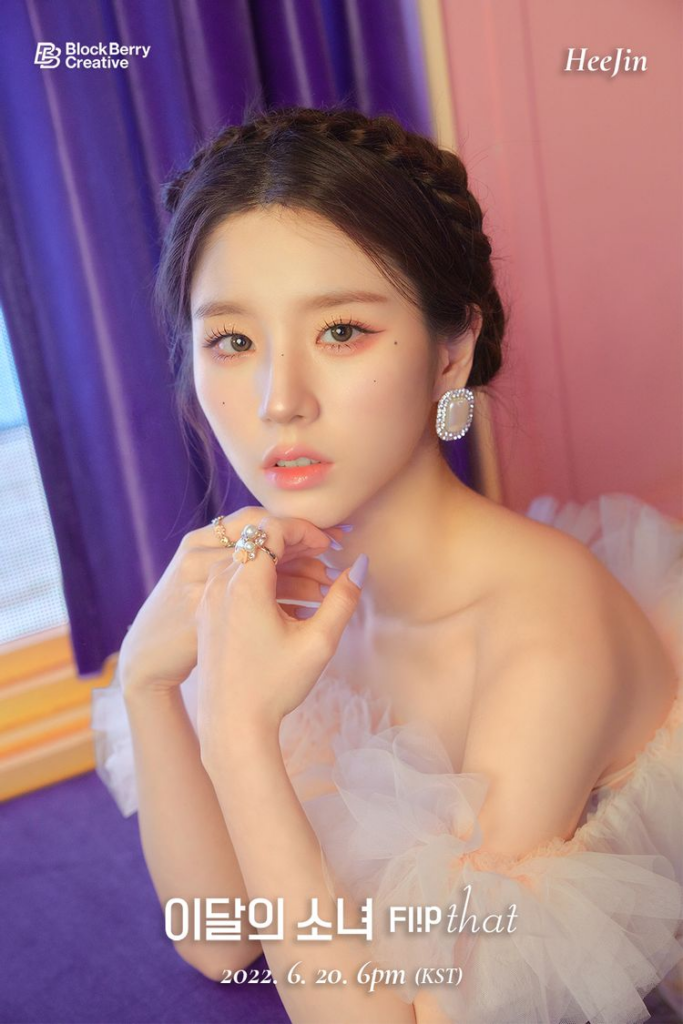 Image credit: namu.wiki
While watching LOONA's performances, you may have found yourself mesmerised by Heejin, who often takes the centre position in their dance formations. With a strong voice and stellar dance moves, Heejin is a powerhouse idol that can do it all. 
The story of how she came to be is also an inspiring tale. Heejin had wanted to be a singer since middle school, both for herself and to fulfil her sisters' dreams of becoming singers.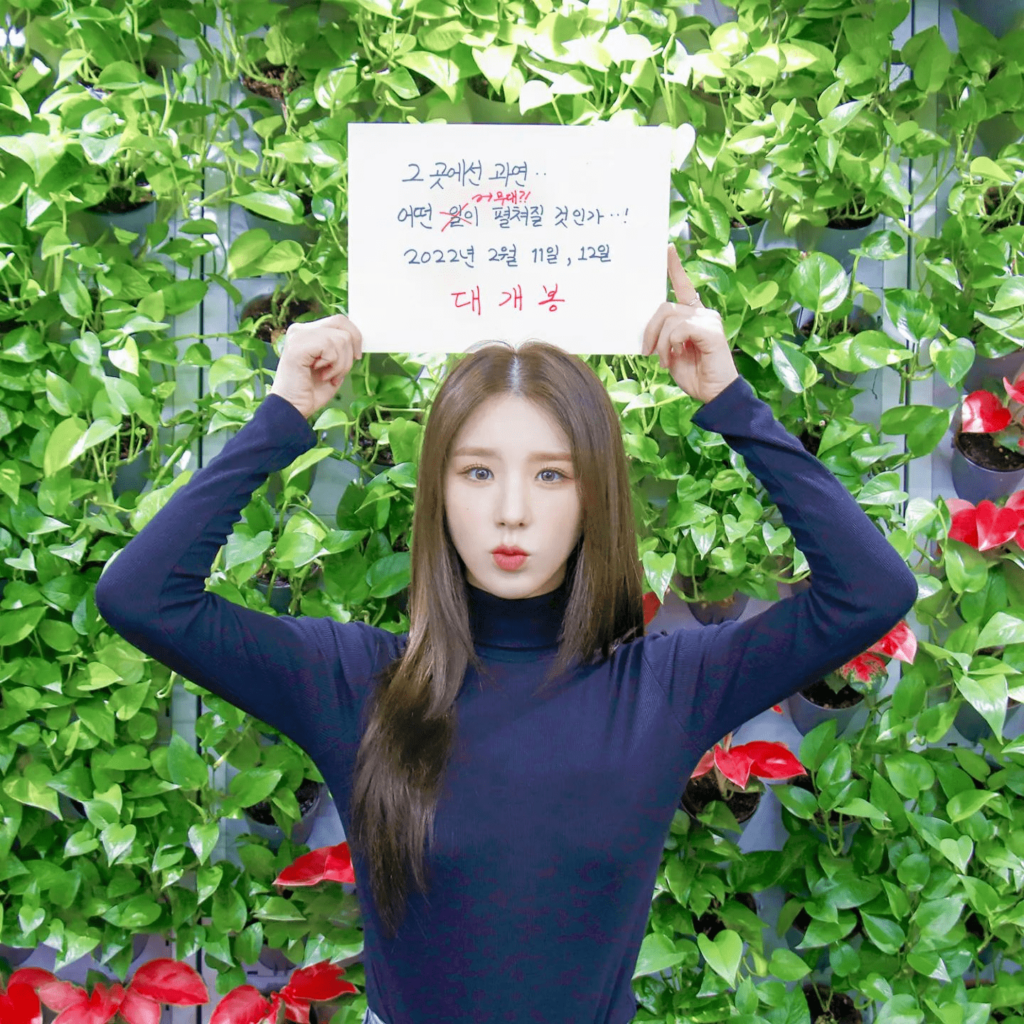 Image credit: @loonatheworld
However, Heejin was rejected by over 20 entertainment companies before she got cast by Blockberry Creative through social media. Her father had even given up on Heejin before BBC found her.
Since BBC was a small, unknown company back then, Heejin was pretty much gambling with her future. Groups from small, unknown companies tend to have a way harder time garnering support from the public.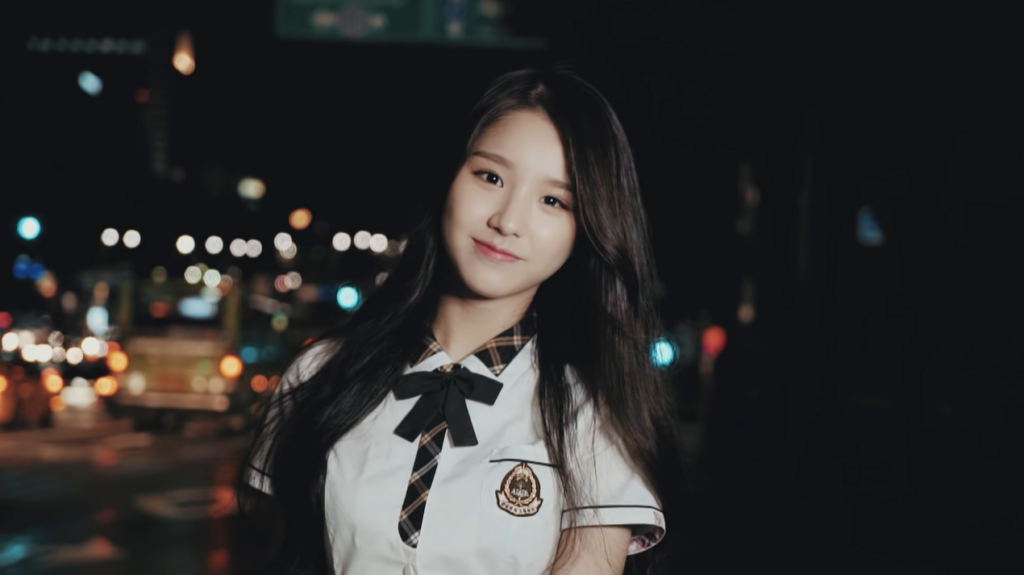 Image credit: loonatheworld
After a year of training, Heejin debuted as the first member of LOONA, and later became the group's dancer, rapper, vocal, visual, and centre. Yes, that's all the positions in a typical K-pop group. 
---
12. Gowon sang for Cookie Run: Oven Break
---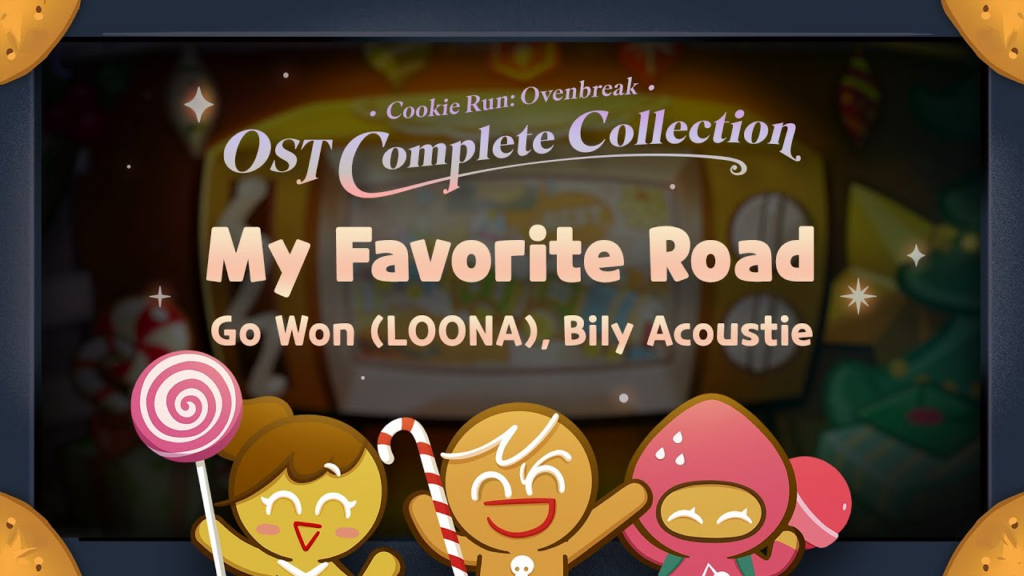 Image credit: Cookie Run
Cookie Run and its various spinoff games are one of the biggest IPs from South Korea. To celebrate the release of their original soundtrack album, Cookie Run featured Gowon along with another artist, Bily Acoustie, on their celebratory song My Favourite Road.

Image credit: @loonatheworld
With Gowon's sweet vocals, the song became a certified bop. Check out the music video here.
---
Bonus: Heejin is scared of pigeons
---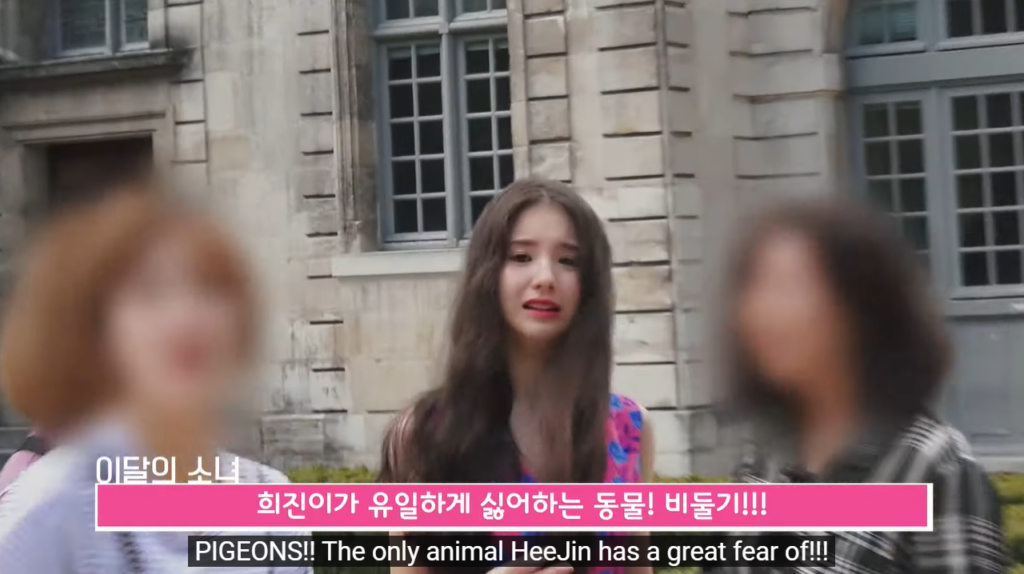 Image credit: loonatheworld
While Heejin is the member who can do it all, she does have one particular weakness – pigeons. While filming in Paris, Heejin was seen hiding away and crying after a nearby flock of pigeons flew past LOONA.
---
Stan LOONA for clear skin
---
With 12 talented girls, each with their own unique charms and quirks, there is no question if you should be stanning LOONA and sending them your love and support. Be warned though: their interactions are so cute that you might just get a heart attack.
Also check out:
---
Cover image adapted from: loonatheworld, @loonatheworld, @loonatheworld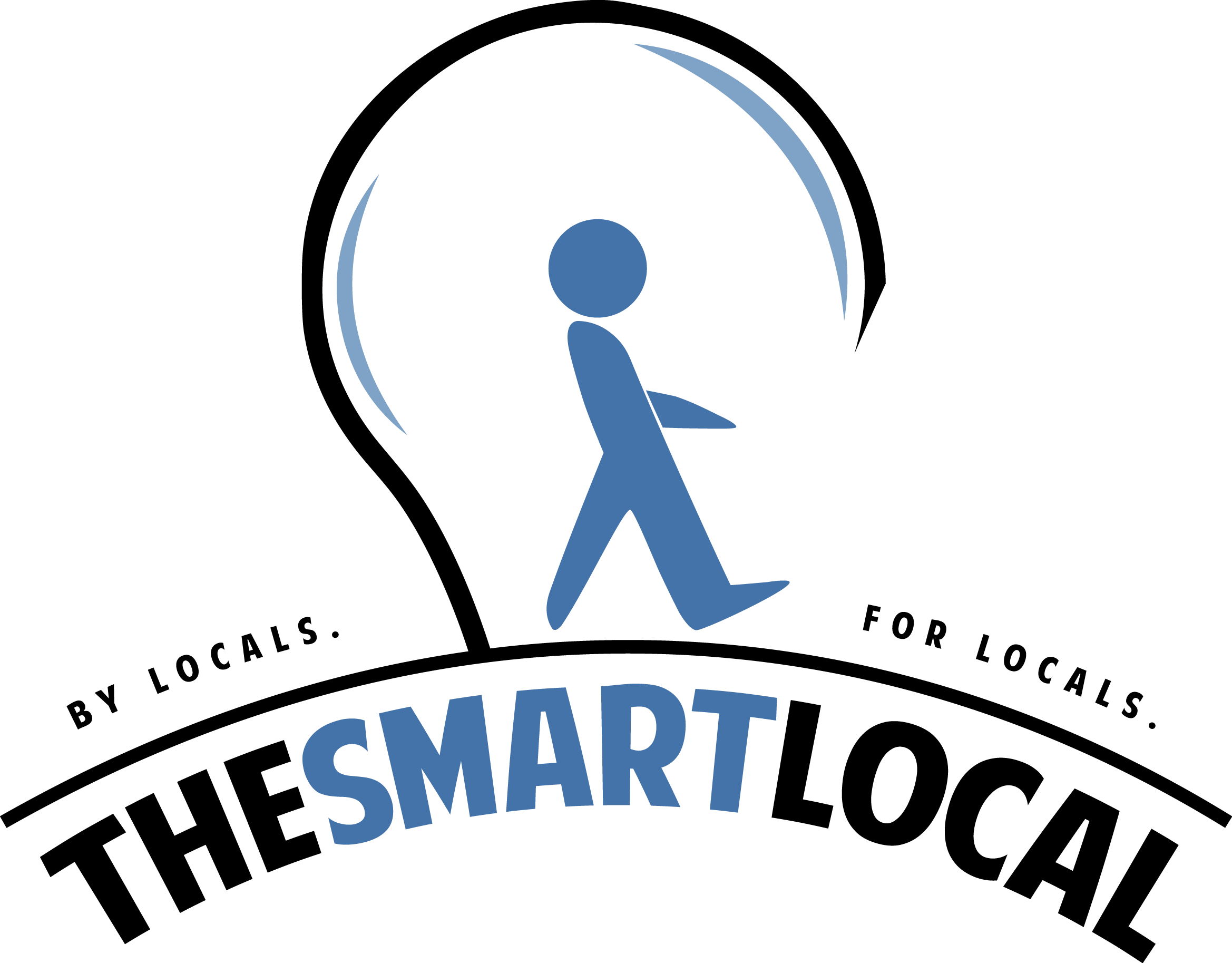 Drop us your email so you won't miss the latest news.