Traditional Oriental Forest Land
---
Going to a jjimjilbang (Korean bathhouse) is one of Korea's favourite ways to relax. Though bathhouses aren't rare, Traditional Oriental Forest Land is a tad different – they're one of the last jjimjilbang in South Korea with traditional charcoal-fired kiln saunas.
Thanks to its unique features, Traditional Oriental Forest Land became a famous filming spot that has been featured in Korean variety shows such as We Got Married and All The Butlers. Mamamoo also recently celebrated their 8th debut anniversary there.
---
Traditional kilns heated by burning charcoal
---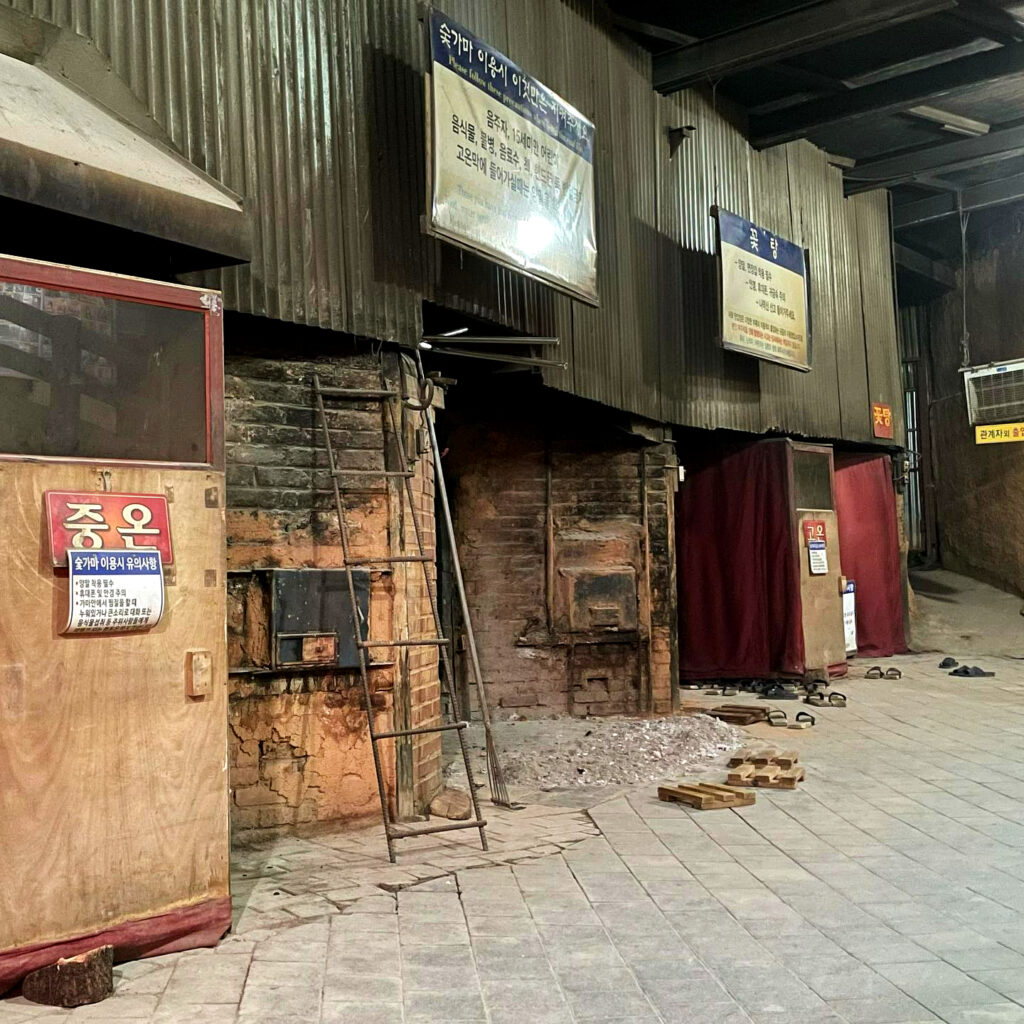 Image adapted from: @necoa_daily
Traditional Oriental Forest Land is one of the last Korean bathhouses that heat their saunas by burning charcoal in kilns. At this jjimjilbang, there are 4 kiln sauna rooms heated to 4 different temperatures. Besides the kiln sauna rooms, the bathhouse has other health facilities such as a salt room that's said to detoxify and relax muscles.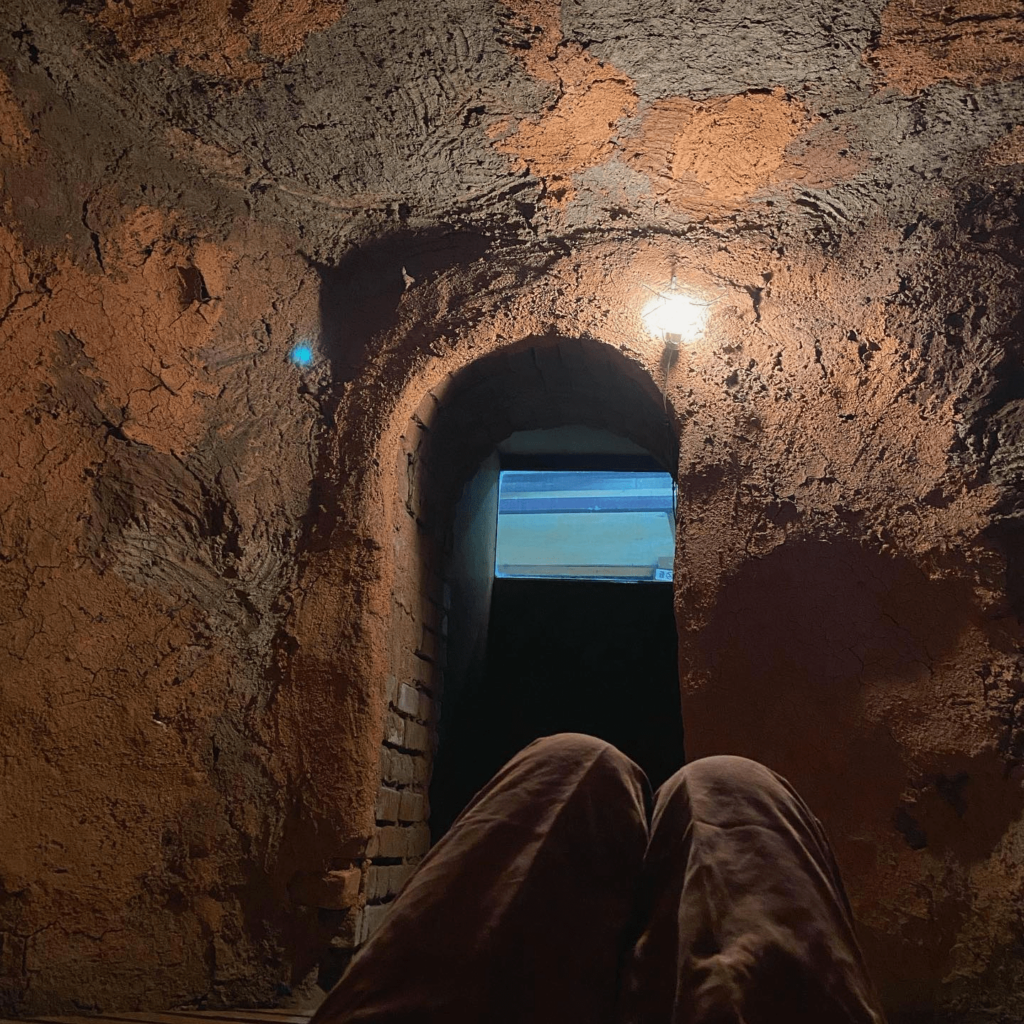 Image credit: @eunb22_
The hottest kiln is known as the 꽃탕 (kkot-tang). Before entering this kiln, be sure to wear a pair of socks and the wooden sandals provided by the bath house so as to avoid burning your feet. Phones and spectacles are not permitted in the kiln too – you don't want your valuables to be literally roasted, do you?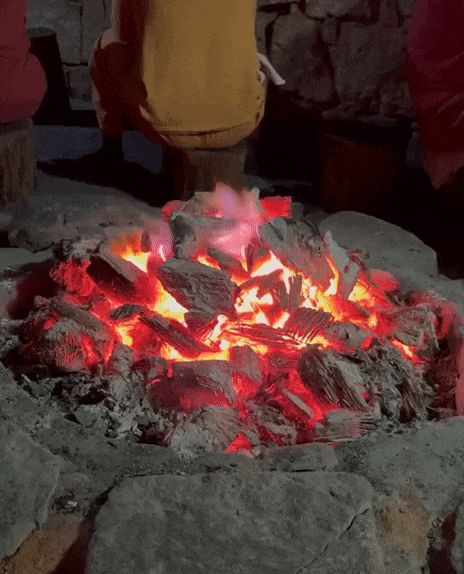 Video credit: Clara Quek
There's also an open campfire located right beside the charcoal kilns, where visitors can warm their backs and feet if the saunas weren't already hot enough for you. Or you could simply stare at the fire and zone out – it's surprisingly therapeutic.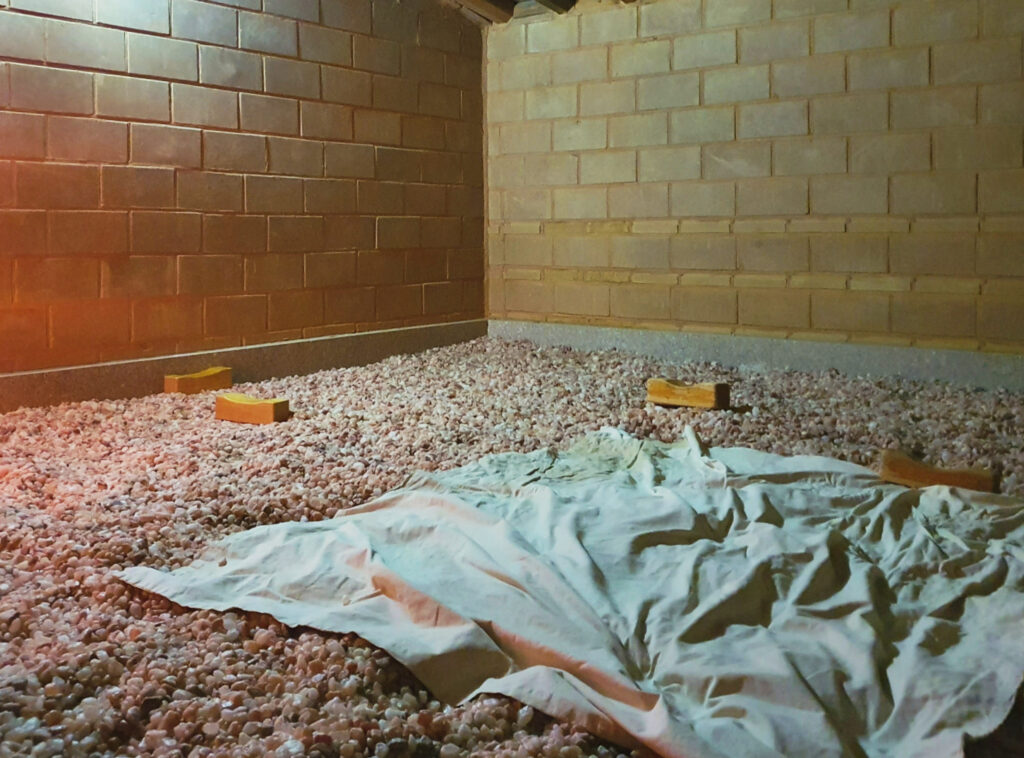 Image adapted from: 핸썸누나
Salt rooms are said to help detoxify your body through sweating, and the heat also aids in relaxing your muscles. Salt air is even purported to help improve sleep and reduce headaches. And though socks aren't compulsory here, we recommend keeping them on as the salt can be a little too hot to walk on.
---
Also has an arcade & restaurant
---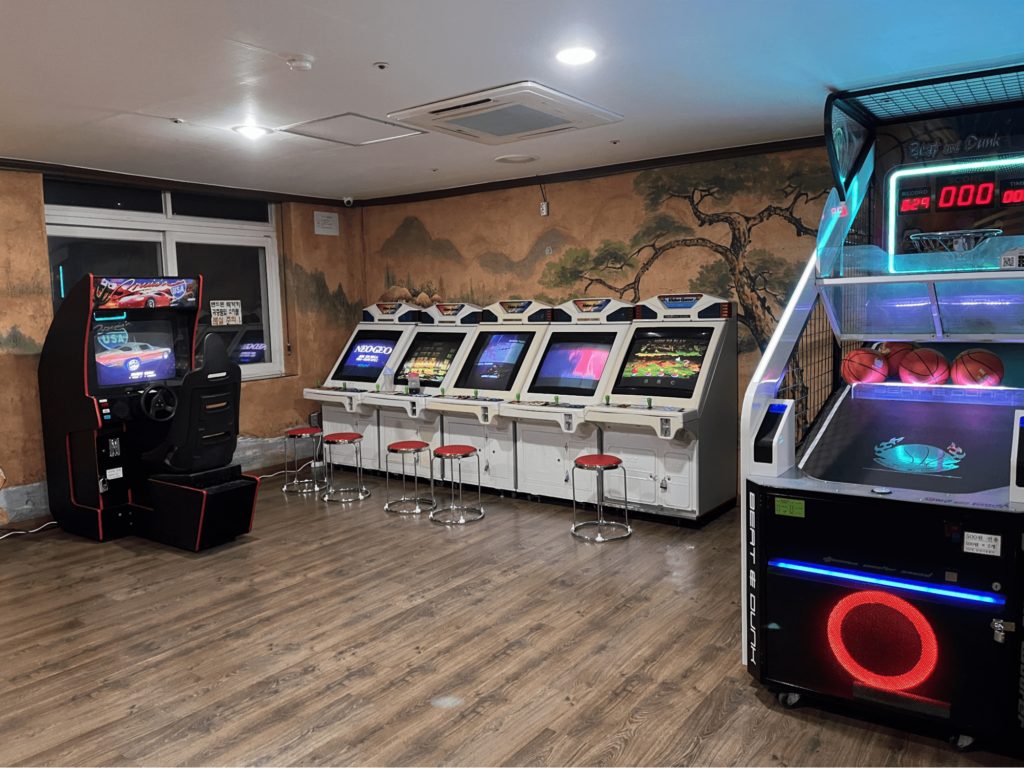 Image credit: 브로
Besides these health-related facilities, Traditional Oriental Forest Land also has facilities such as a restaurant, snack shop, and even an arcade. Note that your jjimjilbang admission fee does not cover any costs that will be incurred at these facilities.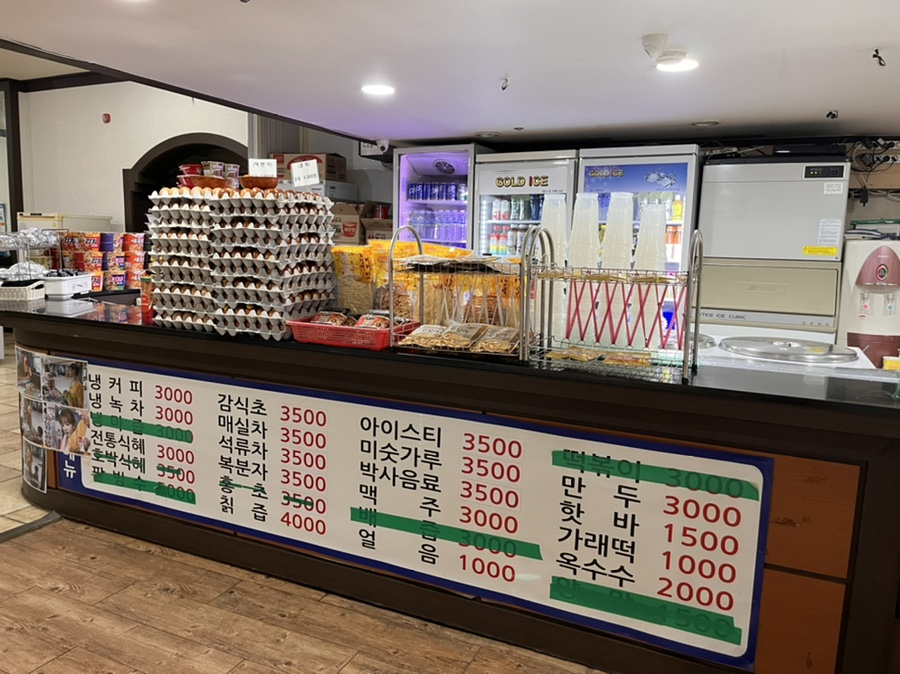 Image credit: 댜니
When visiting a jjimjilbang, there's an unspoken rule to buy food and drinks such as sikhye (sweet rice drink) cup noodles, and roasted eggs at the in-house snack shop.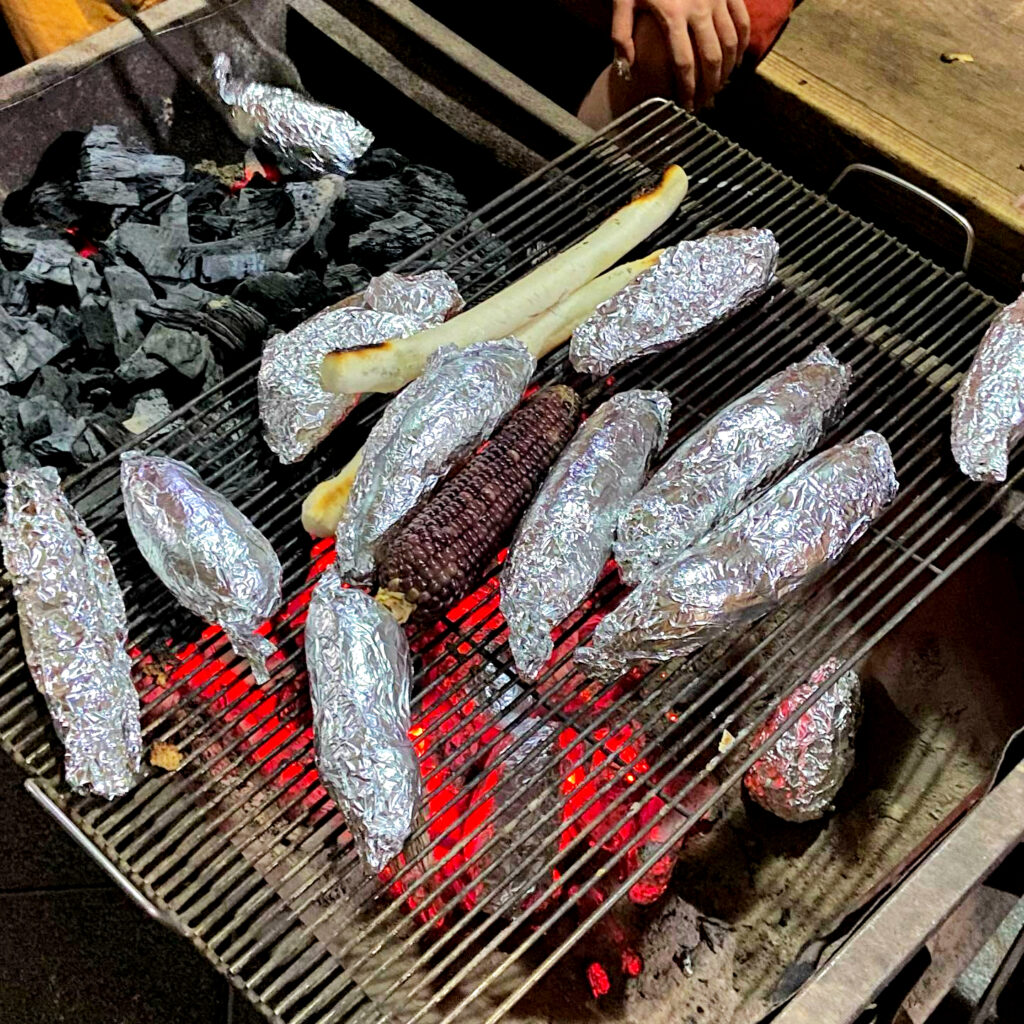 Image adapted from: @kwak_xhan 
The snack shop at Traditional Oriental Forest Land also sells garaetteok (rice cake), as well as foil-wrapped sweet potatoes and potatoes that patrons can roast using the charcoal grill provided.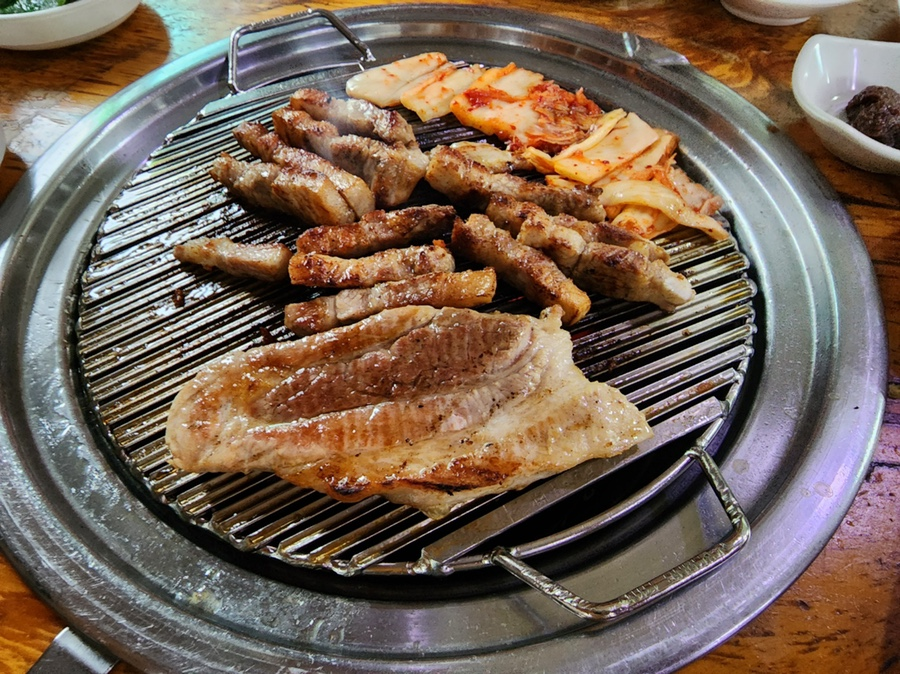 Image credit: 꾸꾸
If you are still feeling hungry after all these snacks, head to the in-house restaurant, which serves staple Korean dishes and Korean BBQ. A serving of pork belly costs KRW15,000 (~USD10.66) while duck meat is priced at KRW13,000 (~USD9.24).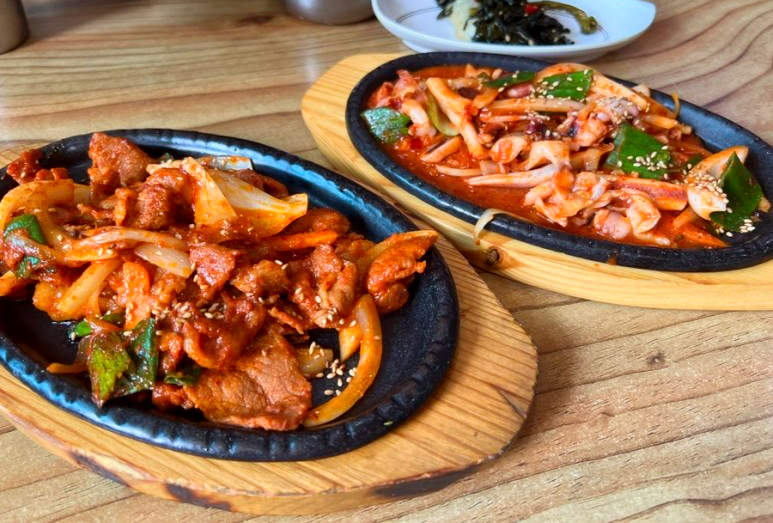 Image adapted from: 임체리
For a truly filling meal, order the Stir-fried Pork (KRW10,000, ~USD7.11) and Stir-fried Octopus (KRW10,000, ~USD7.11), both of which are spicy and perfect as an accompaniment to a bowl of white rice.
---
Gender-specific spaces for privacy
---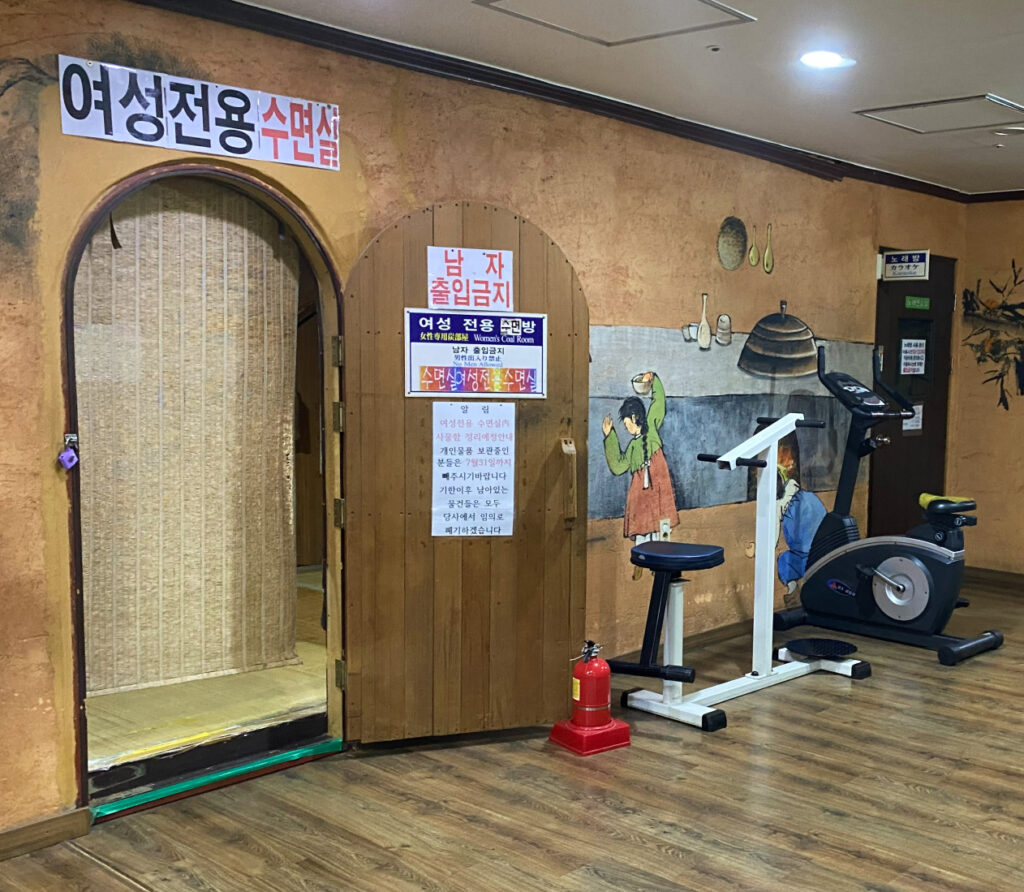 Image adapted from: 라라
If you are worried about having to share the same space with visitors of another gender, rest assured that there are female-only and male-only facilities.
There are gender-specific sleeping rooms, which are lightly air-conditioned and equipped with wooden pillows and sleeping mats so you can have a nice nap. Though the idea of napping at a sauna may sound weird to us, it's actually a quintessential art of a visit to a jjimjilbang.
The designated male-only sleeping room is located on level 3. On level 2, you'd find the female-only sleeping room right next to the arcade and fitness area.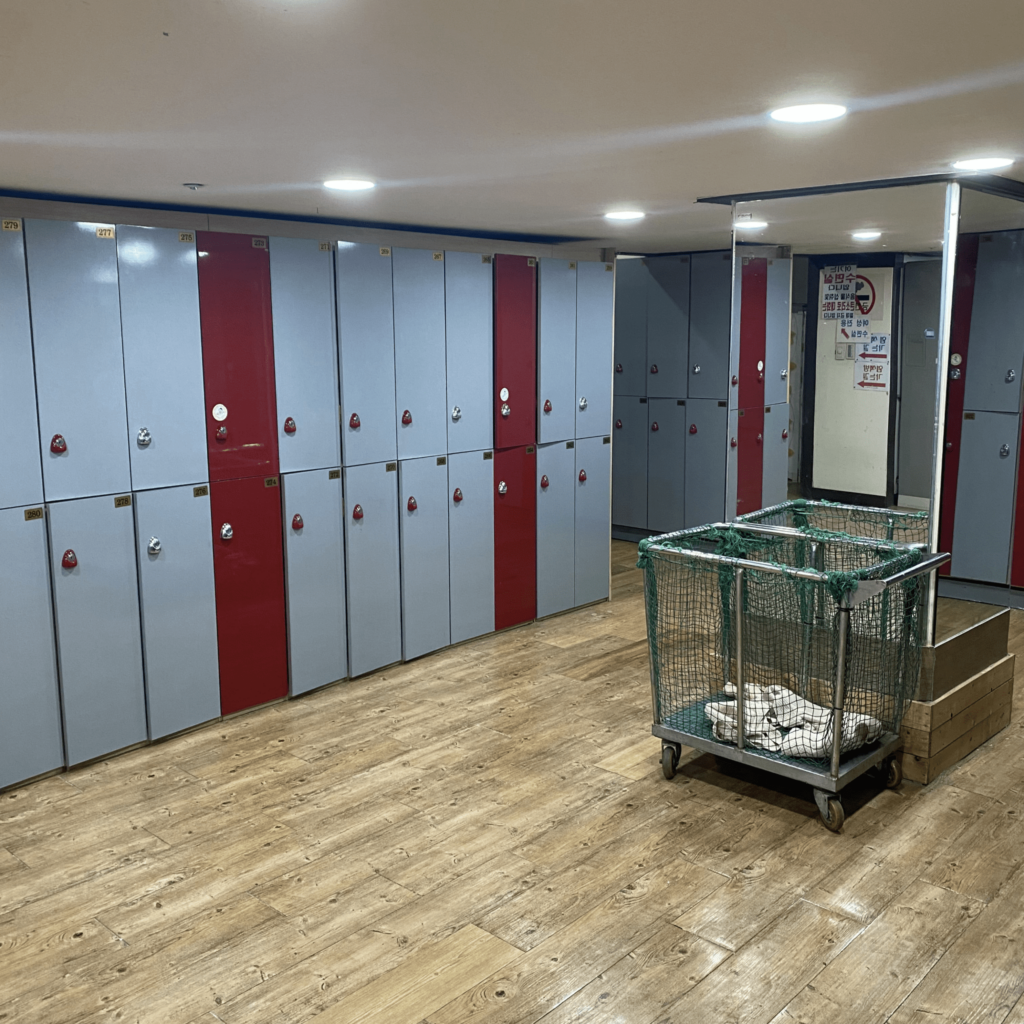 Image credit: 오영이
The women's bathroom and changing room is located in the basement, while the men's bathroom and changing room are located on level 3, right beside the male-only sleeping room. 
---
Getting to Traditional Oriental Forest Land
---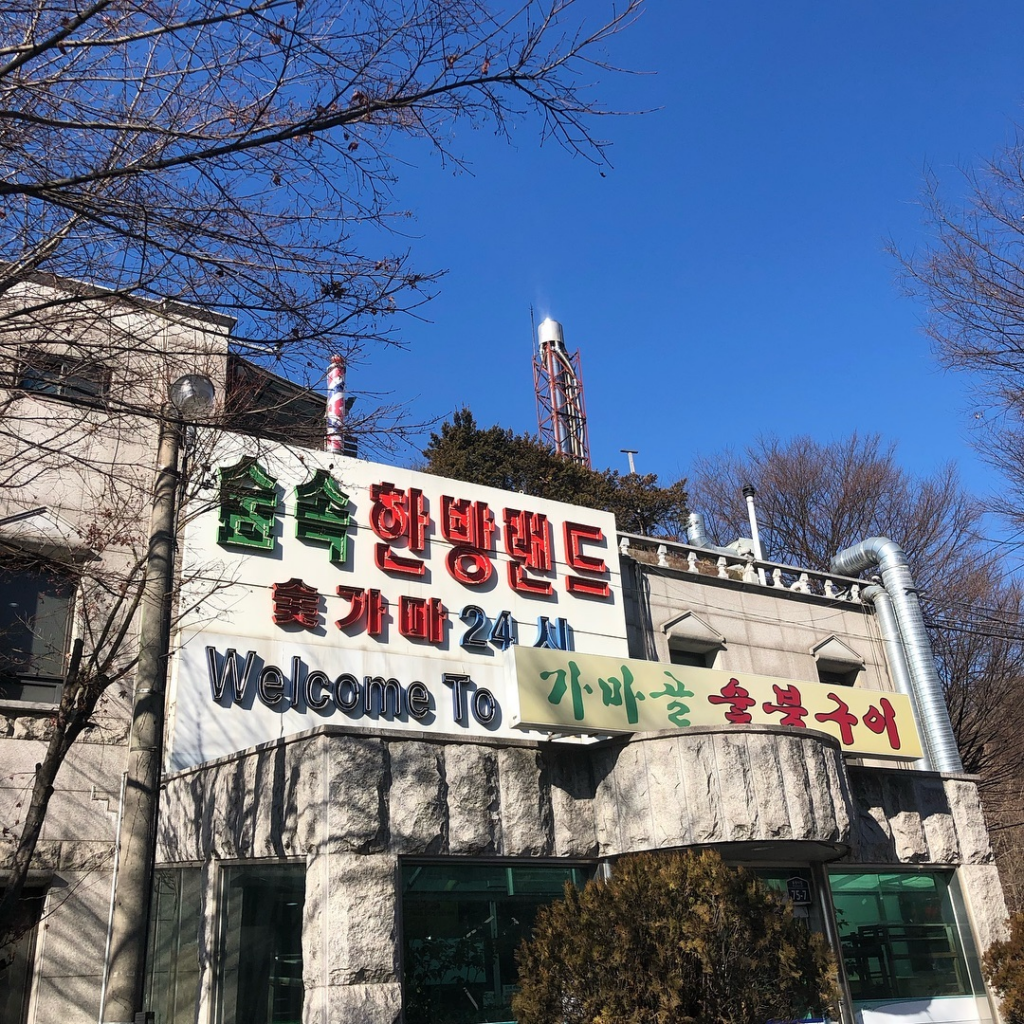 Image credit: @n2w.j
Traditional Oriental Forest Land is located right beside Yonsei University and is easily accessible from both Dongnimmun Station and Sinchon Station. 
How to get there:
Take Line 3 to Dongnimmun Station

and leave by

Exit 3

.

Walk straight for

170m

and

cross the road

, then

turn right

and walk

100m

.

Take Bus No. 7024

at

Dongnimmun Park bus stop

.

After

3 stops

,

alight at Bongwonsa bus stop

and you'll arrive at Traditional Oriental Forest Land.
Admission: KRW14,000 (~USD9.97)/adult, KRW7,000 (~USD4.98)/elementary school student, KRW5,000 (~USD3.56)/children
Address: 75-7 Bongwonsa-gil, Bongwon-dong, Seodaemun-gu, Seoul
Opening hours: 6.30am-10pm, Daily
Contact: 02-365-2700
Also check out:
---
Cover image adapted from: @RBW_MAMAMOO, 브로, 핸썸누나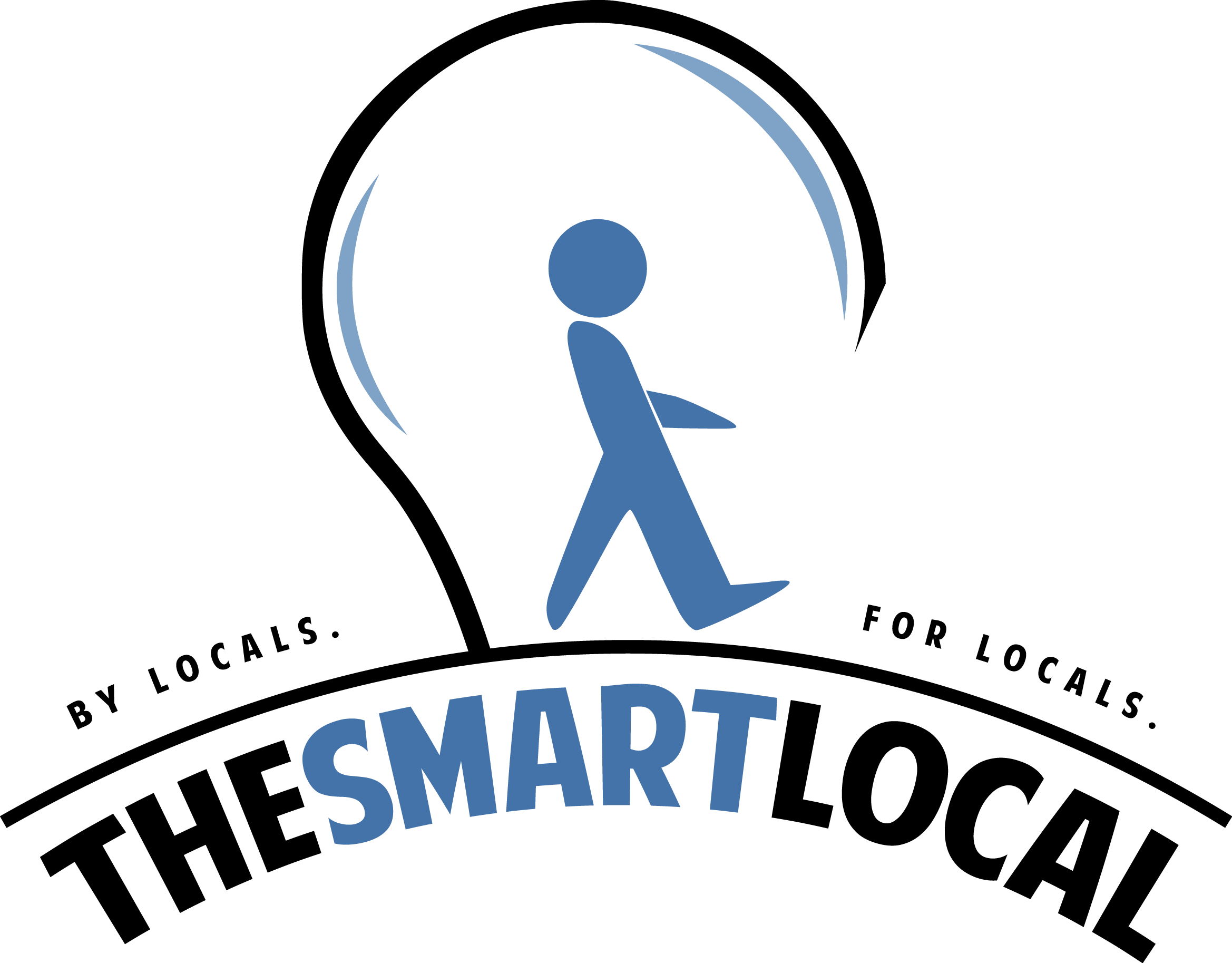 Drop us your email so you won't miss the latest news.