Thought-provoking Korean dramas
---
As enjoyable as some of the more light-hearted Korean dramas are, there is also an increasing number of thought-provoking K-dramas that explore pertinent social issues. In this listicle, we put a spotlight on shows that raise the question – if we were in the shoes of these main characters, how would we react when we are facing such societal pressures? 
Here are 11 K-dramas that explore the human condition and expose deep-seated issues in society. And don't worry, these are free of any major spoilers. 
---
1. Designated Survivor: 60 Days
---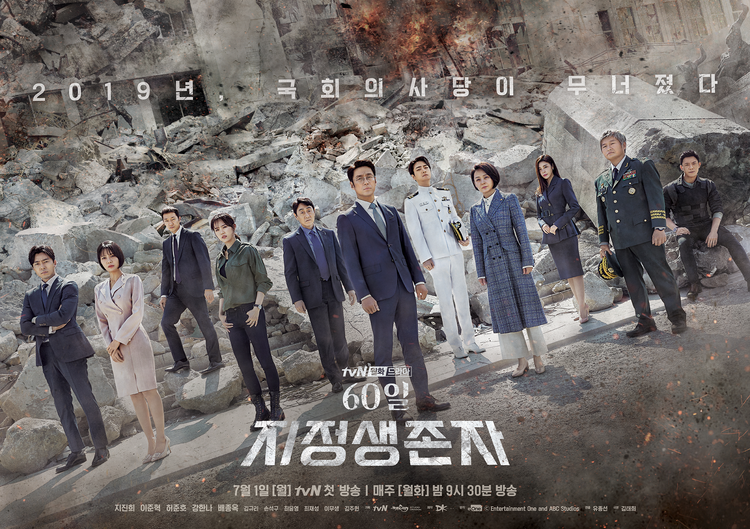 Image credit: Namu Wiki
Main cast:
Ji Jin Hee as Park Mu Jin

Son Sukku as Cha Young Jin

Kang Han Na as Han Na Kyung

Heo Joon Ho as Han Joo Seung

Lee Joon Hyuk as Oh Young Seok
In this remake of the American TV series Designated Survivor, an explosion kills numerous government officials, including the president. Park Mu Jin, a former professor and current Minister of Environment, is then propelled into power. He becomes the acting president for 60 days despite his reluctance to take on the role and his inexperience as a rookie politician.
Designated Survivor: 60 Days brings various social issues to light, and it follows Park Mu Jin as he tries to push back against discrimination and injustice during his presidential term. 
Despite portrayals of a "dog-eat-dog world", the show also demonstrates goodness in people and brings hope that such problems can be resolved in real life through good leadership.
Don't miss the teaser here:
Video credit: The Swoon 
Korean title: 60일, 지정생존자
Genre: Thriller, mystery, political 
---
2. One Ordinary Day
---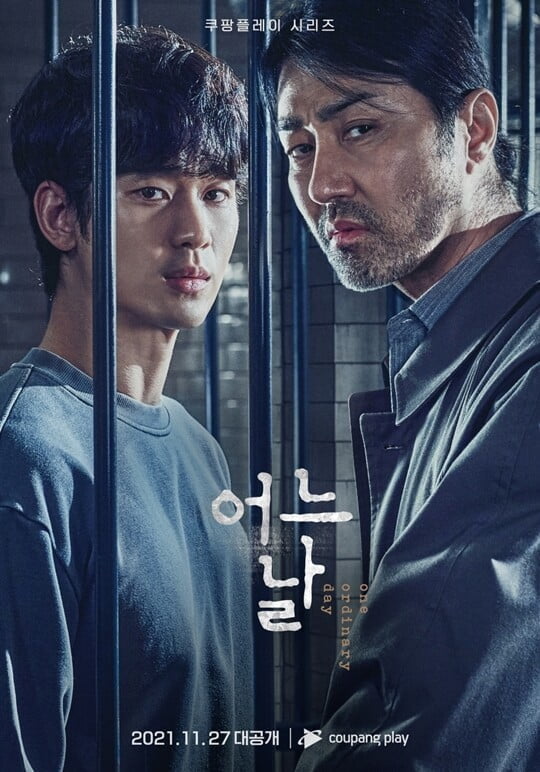 Image credit: Namu Wiki
Main cast:
Kim Soo Hyun as Kim Hyun Soo

Cha Seung Won as Shin Joong Han
One Ordinary Day is a remake of the British TV series Criminal Justice. Kim Soo Hyun became the highest-paid K-drama actor through this series – he was reportedly paid a whopping USD423,000 per episode.
Kim Hyun Soo, a typical college student, appears to be the only suspect in the murder case of a woman. Shin Joong Han, a "lousy" lawyer, is the only attorney willing to take on Hyun Soo's case and prove his innocence. 
While this K-drama appears to have your typical thriller plot, it also depicts Hyun Woo's gradual psychological spiral due to the trauma from his prolonged prison stay and the ease with which he was pinned for the murder. Coupled with the open investigation, where the fickle public sentiment and herd mentality slowly ruin his and his family's lives, this K-drama unearths flaws in the judicial system.
Don't miss out on the teaser:
Video credit: THE STUDIO M 
Korean title: 어느 날
Genre: Thriller, mystery, crime
---
3. Hellbound
---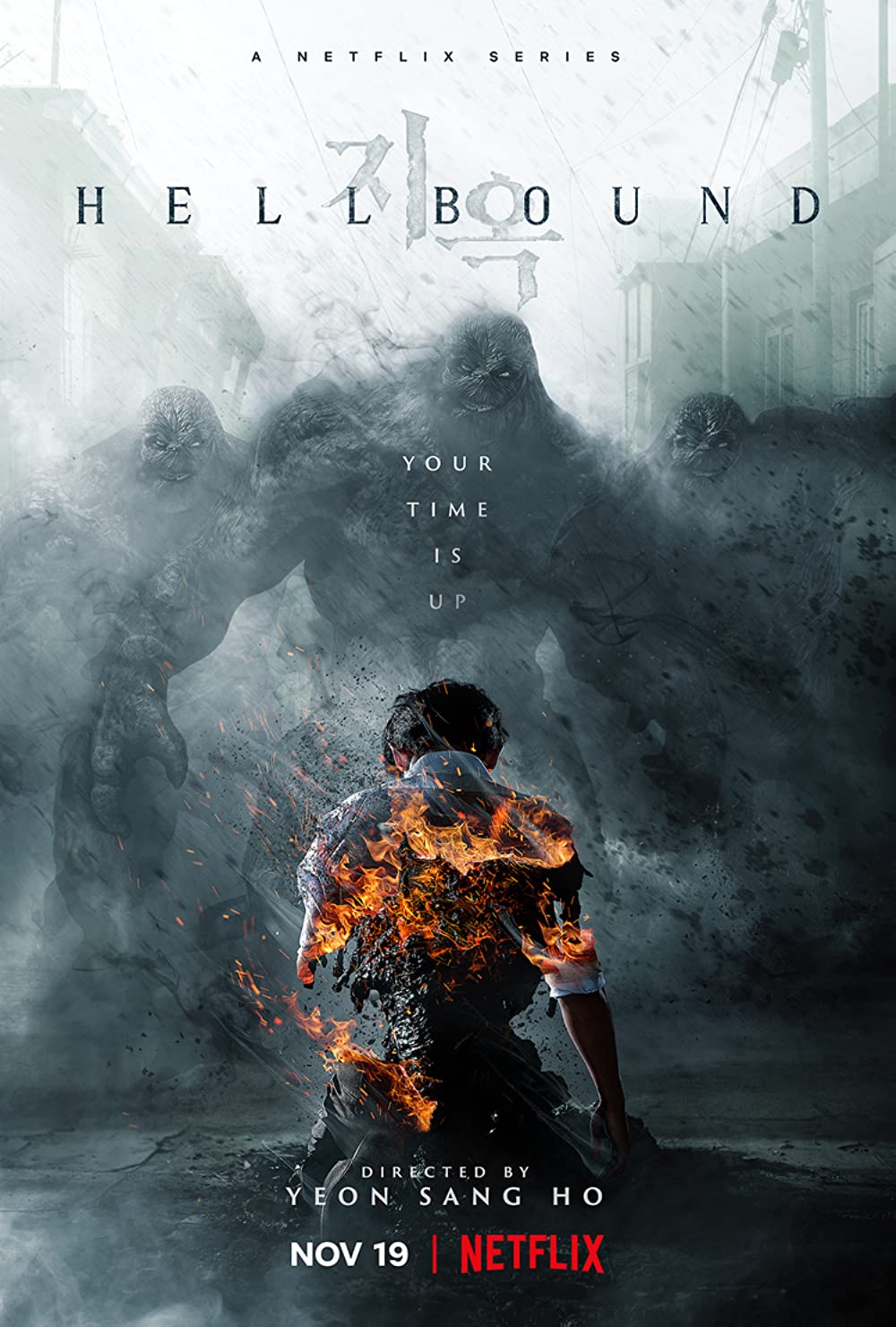 Image credit: IMDb 
Main cast:
Yoo Ah In as Jung Jin Soo

Kim Hyun Joo as Min Hye Jin

Yang Ik Jun as Jin Kyung Hoon

Park Jung Min as Bae Young Jin

Won Jin Ah as Song So Hyun
A Netflix original, Hellbound is based on the webtoon of the same title by Yeon Sang Ho and Choi Kyu Seok. 
When supernatural beings appear out of nowhere to condemn people to hell, it causes chaos in the world.
This K-drama depicts human nature and selfishness by portraying different individuals' reactions toward crisis and survival. Some people try to run from fate, while some confront it; others join cults and even offer sacrifices in hopes for divine intervention. 
Check out the teaser here:
Video credit: Netflix 
Korean title: 지옥
Genre: Horror, supernatural, mystery
---
4. Mouse
---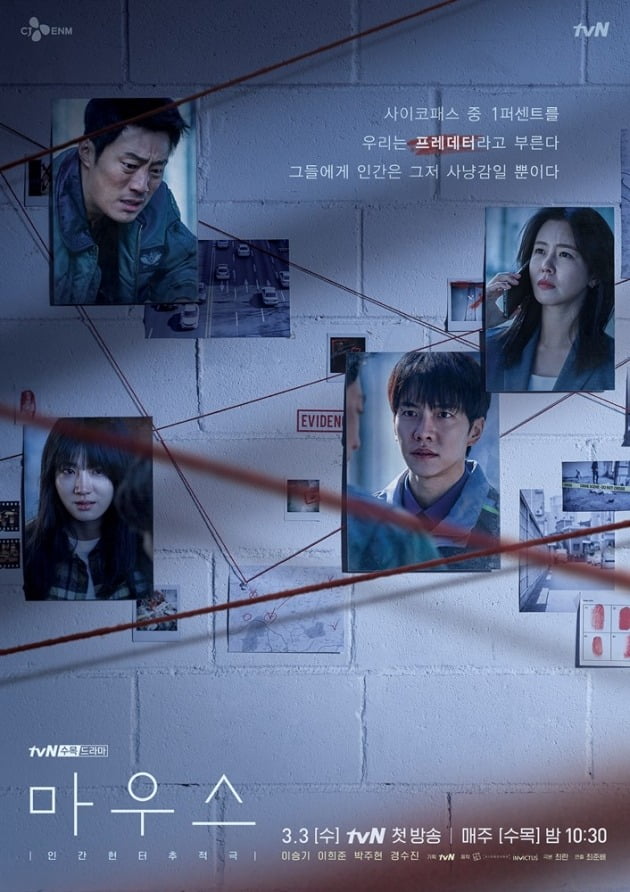 Image credit: AsianWiki 
Main cast:
Lee Seung Gi as Jung Ba Reum

Lee Hee Joon as Ko Moo Chi

Park Ju Hyun as Oh Bong Yi

Kyung Soo Jin as Choi Hong Joo
In Mouse, Jung Ba Reum, an honest and empathetic rookie police officer, faces a psychopath who has committed a long string of murders. He helps detective Ko Moo Chi uncover the culprit. In doing so, however, he comes across connections to a past serial killer, whose actions led the government to implement a programme that identifies psychopaths before they are born, in order to monitor them. 
The series delves into what constitutes human rights as well as the greed that absolute power brings. Its depiction of the murders incites sympathy, even towards the psychopathic characters. These psychopaths are portrayed as humans who have never had the chance to feel emotions and therefore can only be driven only by their own self-made goals. 
The scriptwriter wished to portray a situation in which a psychopath begins to falter due to remorse and reflect on their actions. She feels that the best punishment and salvation for the psychopathic murderers was through atonement, and this line of thought is the reason for the unconventional depiction of serial killers in this K-drama.
Catch the teaser here:
Video credit: Viu 
Korean title: 마우스
Genre: Thriller, crime, mystery, dark fiction
---
5. Strangers From Hell
---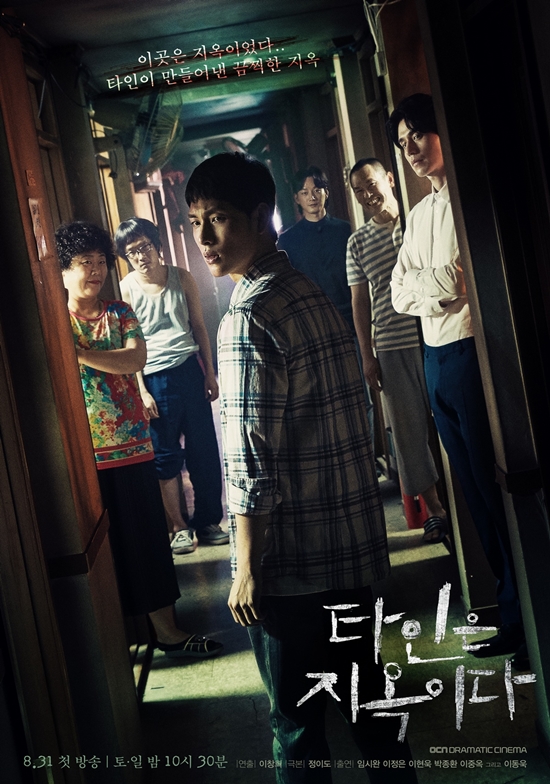 Image credit: AsianWiki 
Main cast:
Im Siwan as Yoon Jong Woo

Lee Dong Wook as Seo Moon Jo
Based on Kim Yong Ki's webtoon of the same title, Strangers From Hell is a short 10-episode K-drama that contains all the chilling elements of a thriller.
Yoon Jong Woo moves from a small town into a cheap hostel in Seoul for his new job. However, he starts to notice that something is amiss with the building's residents.
While the series is as adrenaline-pumping as any thriller, it also depicts the gradual unravelling of one's persona due to their environment and paranoia. 
Labelled as unhinged, Yoon Jong Woo's psychological spiral gets worse as friends – and even authorities – dismiss his suspicions regarding his neighbours. The antithetic take on the main character and his disturbing neighbours cast an introspective look into nature versus nurture.  
Watch the teaser here:
Video credit: Viu 
Korean title: 타인은 지옥이다
Genre: Thriller, mystery, psychological
---
6. Weak Hero Class 1
---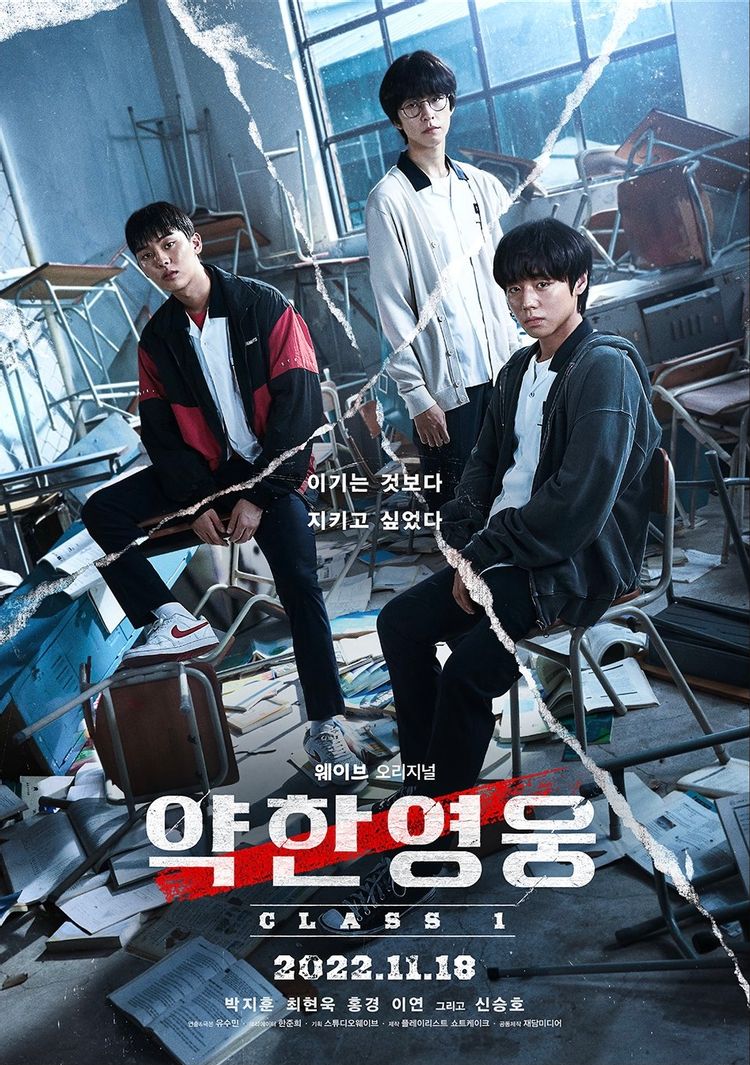 Image credit: Namu Wiki 
Main cast:
Park Ji Hoon as Yoon Shi Eun

Choi Hyun Wook as Ahn Soo Ho

Hong Kyung as Oh Beom Seok

Kim Su Gyeom as Jeon Young Bin
Based on the popular webtoon series Weak Hero by SeoPass and Kim Jin Seok, Weak Hero Class 1 depicts a character contending with a school environment rife with violence. 
Yoon Shi Eun is a top-scoring student. While he lacks strength, he is able to make use of his intellect to fight back against the people who attempt to bully or attack him.
The K-drama brings awareness to school violence and the negative effects it can cause if left unchecked. This is especially so when the instigators have the power and influence to get off scot-free.
Check out the teaser here:
Video credit: Kdrama Zone 
Korean title: 약한영웅 Class 1
Genre: Action, drama, youth
---
7. Light On Me
---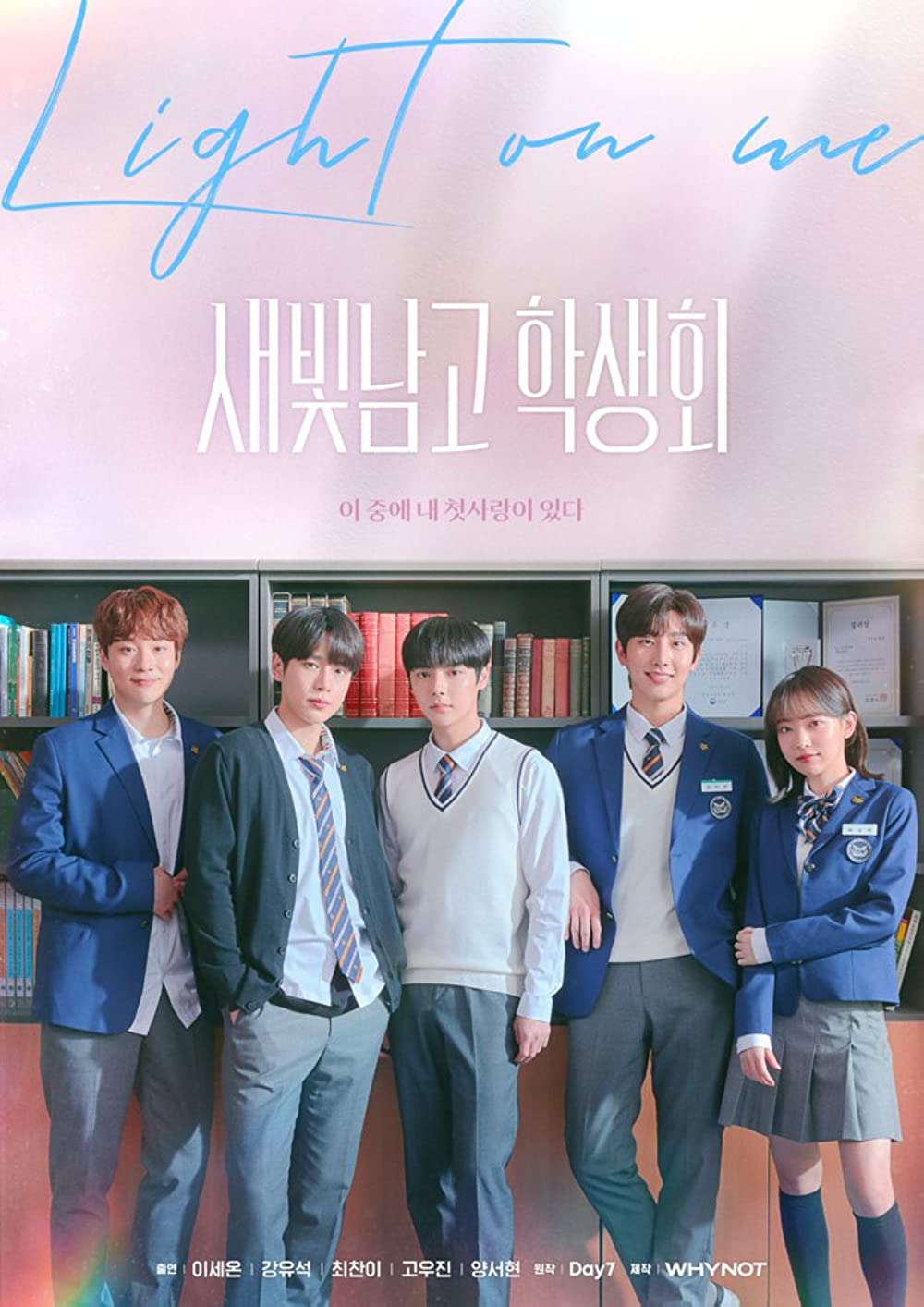 Image credit: IMDb 
Main cast:
Lee Sae On as Woo Tae Kyung

Kang Yoo Seok as Noh Shin Woo

Choe Chan Yi as Shin Da On

Go Woo Jin as Namgoong Shiwoon
Adapted from the mobile game Saebit Boys High School Council, Light On Me is a BL (Boys' Love/male romantic fiction) K-drama about high school student and loner, Woo Tae Kyung. Following the advice of his teacher, he joins the school's student council to make some friends.
Light On Me brings up the hypersensitive social conventions and stigma surrounding homosexual relationships. It shows the harm that people who are judgemental towards LGBTQ+ rights may cause, as well as the social oppression that people in the LGBTQ+ groups may face in their daily lives. 
Watch the teaser here:
Video credit: KOK (King Of Korean-drama) TV 
Korean title: 새빛남고 학생회
Genre: Romance, drama, youth
---
8. Jealousy Incarnate
---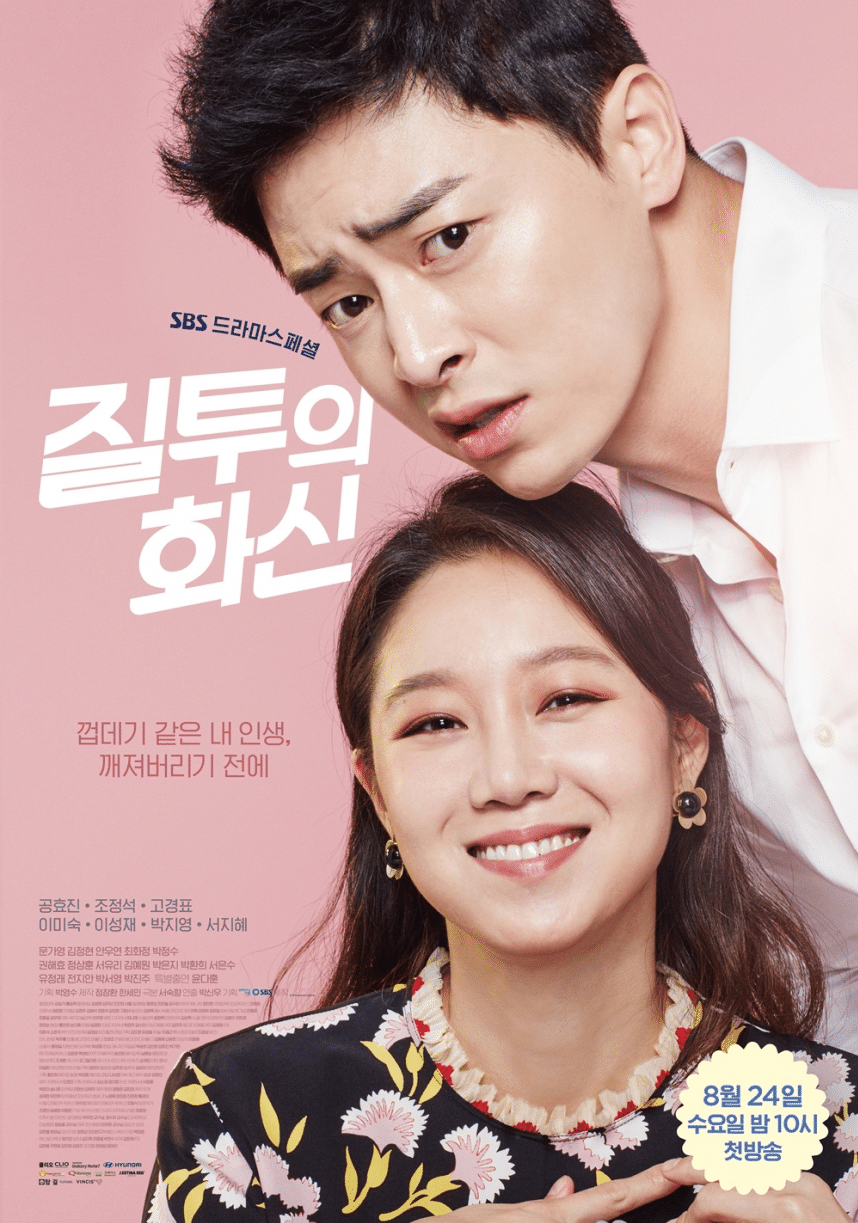 Image credit: Namu Wiki 
Main cast:
Jo Jung Suk as Lee Hwa Shin

Gong Hyo Jin as Pyo Na Ri

Ko Kyung Pyo

as Go Jeong Won
Lee Hwa Shin, an anchor with a good background and journalistic talent, competes against meteorologist Pyo Na Ri to become the station's most valued employee. In time, their rivalry starts to develop into a deeper relationship.
Despite the comedic veneer, Jealousy Incarnate emphasises the struggles of a person suffering from breast cancer. This is especially so when the person in question is a man. 
Lee Hwa Shin faces male stereotypes, from the inaccurate view that men don't get breast cancer to the uninformed opinion that wearing bras as part of his cancer treatment isn't manly. 
Catch the teaser here:
Video credit: Viu 
Korean title: 질투의 화신
Genre: Comedy, romance
---
9. When The Camellia Blooms
---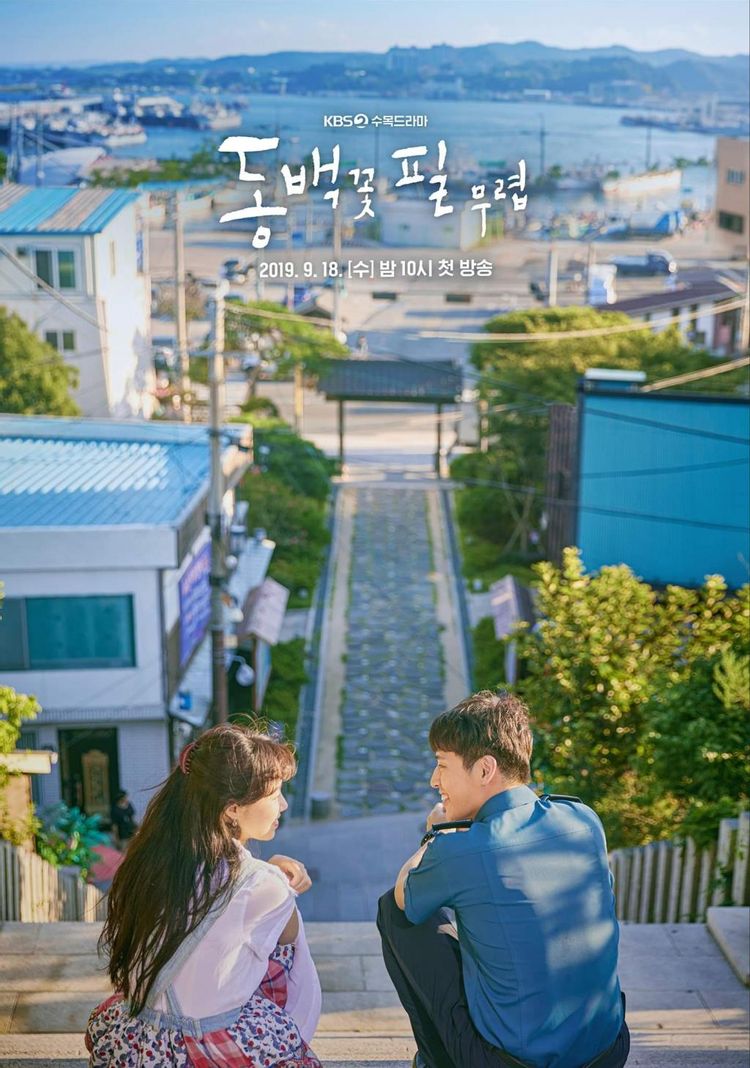 Image credit: Namu Wiki
Main cast:
Gong Hyo Jin as Oh Dong Baek

Kang Ha Neul as Hwang Yong Shik

Kim Ji Suk as Kang Jong Ryul
In When The Camellia Blooms, Dong Baek is a single mother living in the small town of Ongsan. She runs a bar while taking care of her son and is frequently gossiped about by the locals.
The K-drama raises awareness of the prejudice that society has toward single mothers. It also encourages empathy towards such people who endeavour to raise their children well despite the struggles that they may face.
Don't miss the teaser:
Video credit: The Swoon 
Korean title: 동백꽃 필 무렵
Genre: Thriller, comedy, romance, drama
---
10. Top Management
---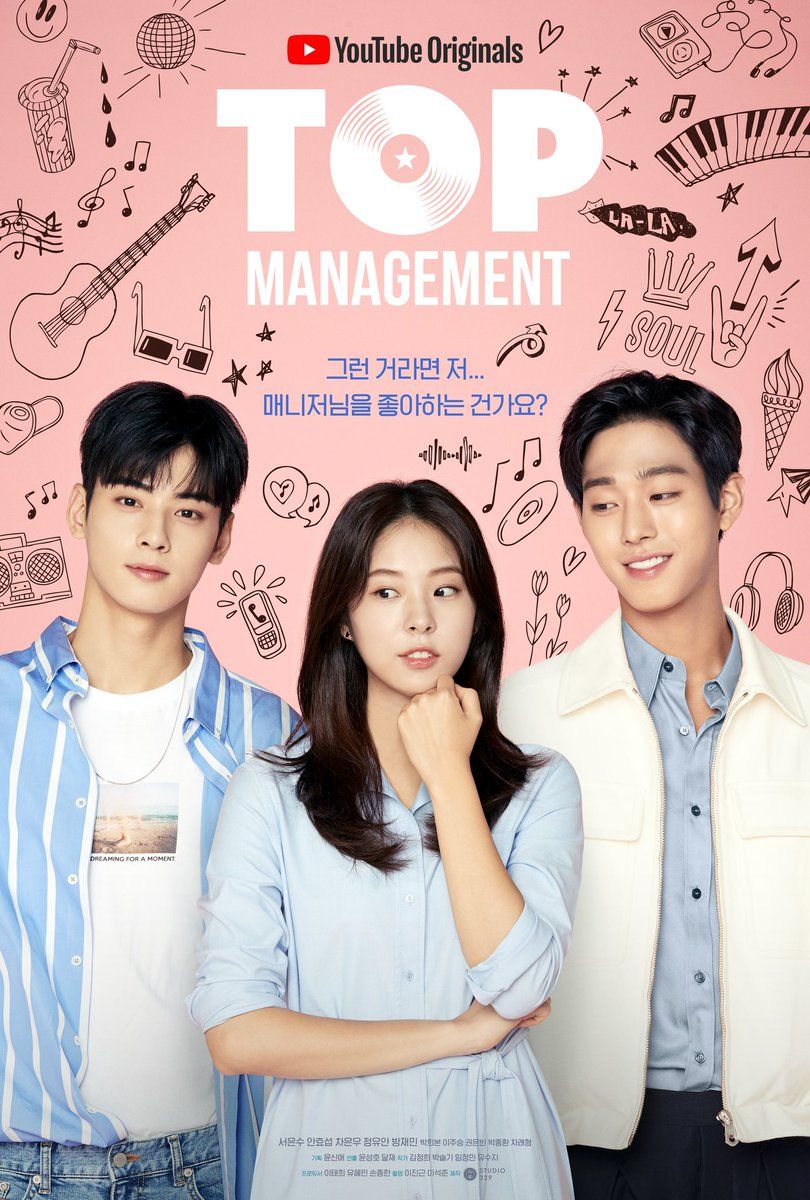 Image credit: Namu Wiki 
Main cast:
Seo Eun Soo as Yoo Eun Sung

Ahn Hyo Seop as Hyun Soo Yong

Cha Eun Woo as Woo Yeon Woo

A.mond as Irib

Jung Yoo Ahn as Teo
Based on an original novel by Jang Woo San, Top Management portrays the celebrity world from the perspective of an idol group's manager. 
Yoo Eun Sang, a former girl idol trainee who has precognition abilities, becomes the manager of a struggling male idol group.
While the show is seemingly light-hearted, it also peels back the rose-tinted perspective towards the glitzy celebrity world. This is done through depictions of evil editing, cancel culture, as well as possessive fans.
Watch the teaser here:
Video credit: 1theK 
Korean title: 탑매니지먼트
Genre: Romance, drama, supernatural
---
11. Kill Me, Heal Me
---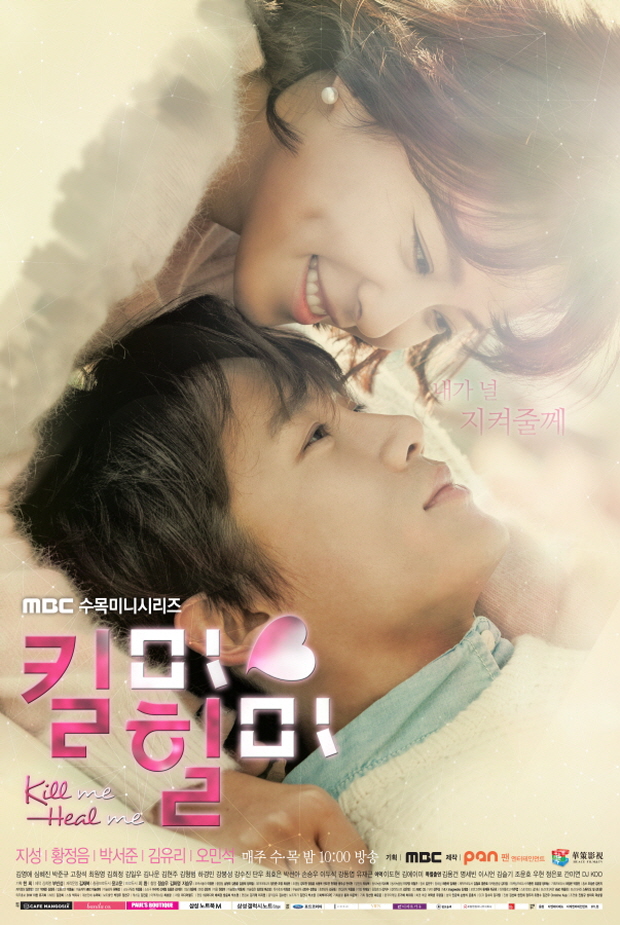 Image credit: AsianWiki 
Main cast:
Ji Sung as Cha Do Hyun / Shin Se Gi

Hwang Jung Eum as Oh Ri Jin

Park Seo Joon as Oh Ri On

Kim Yoo Ri as Han Chae Yun

Oh Min Suk as Cha Gi Joon
Kill Me, Heal Me depicts the story of a third-generation business heir suffering from a mental disorder, and raises awareness towards mental illnesses. 
After several life-threatening incidents, Cha Do Hyun develops a dissociative identity disorder. He seeks help from a first-year psychiatric resident while trying to keep his secret from the public.
Unlike most psychological thrillers where the person with mental illness is portrayed as a dangerous individual, this series shows the struggles of someone who lives with a mental illness in a more comedic and sympathetic light. It also draws attention to the fact that mental health conditions can beset anyone, as well as the discrimination that people with psychiatric disabilities have to face.
The show was so popular that it even has a Chinese remake, Seven Of Me, as well as a Hong Kong remake, Threesome. It has also been nominated for and won various awards, such as Drama of the Year at the MBC Drama Awards, and Best Drama in the WorldFest-Houston International Film Festival. 
Catch the teaser here:
Video credit: DaehanDramaTV 
Korean title: 킬미힐미
Genre: Psychological, comedy, romance, drama
---
Thought-provoking K-dramas you shouldn't miss
---
While there may be an influx of new and exciting K-dramas airing each month, older K-dramas that tackle meaningful societal issues are timeless classics to revisit too. They may not be as recent, but the messages they seek to convey are still relevant to our daily lives. Besides, with all the episodes already released, they make for a perfect binge-watch session.
Also check out:
---
Cover image adapted from: MyDramaList, Wikipedia, MyDramaList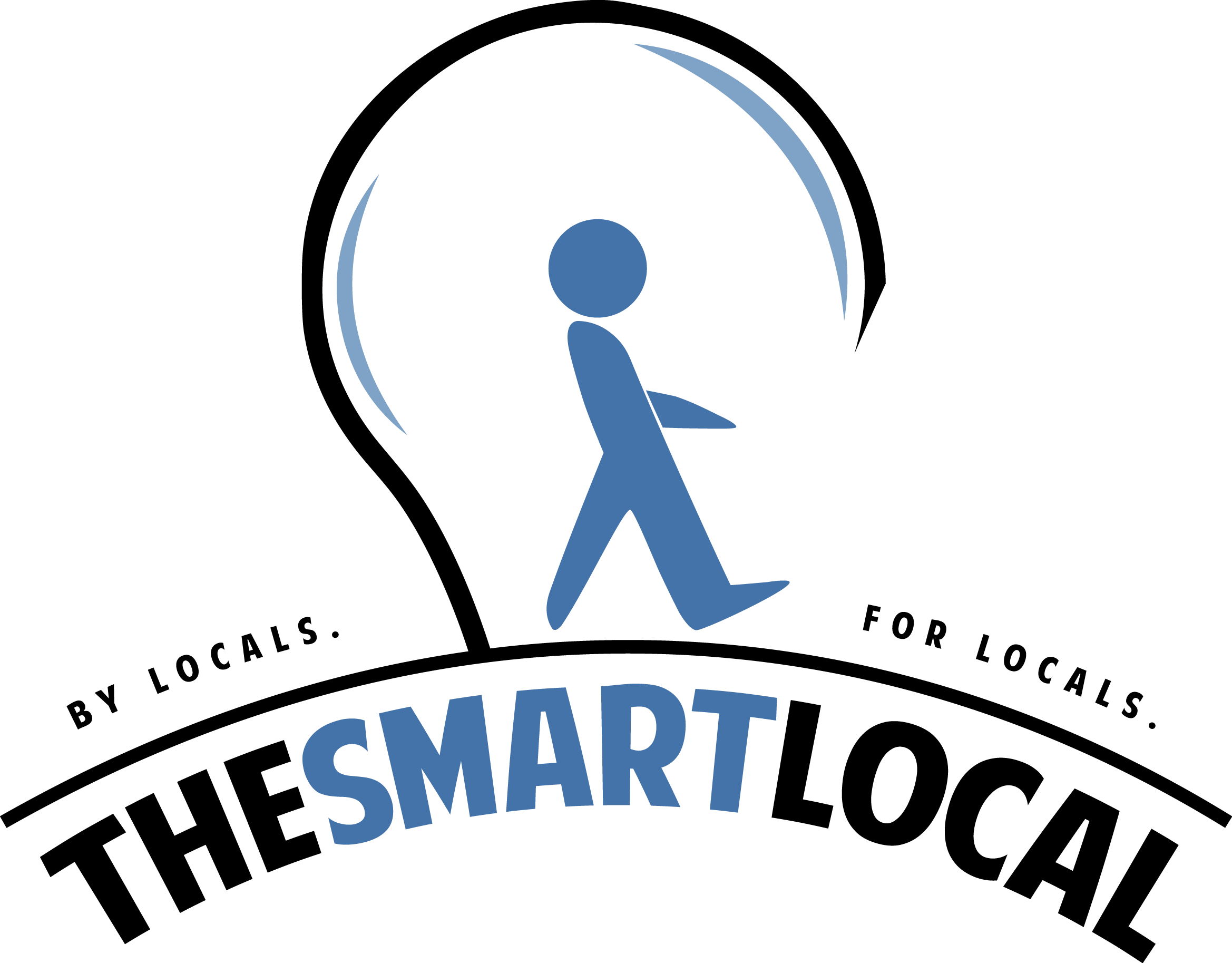 Drop us your email so you won't miss the latest news.