Workplace Korean dramas similar to Start-Up
---
Contrary to popular belief, Korean dramas set in the workplace don't just talk about office romances. Some also offer an insightful perspective of working life and the dilemmas faced when chasing one's dreams. Workplace Korean dramas can be cathartic for viewers as they watch characters overcome hurdles in their journey to success and achieving what they set out to do. 
You're not alone if you've just finished Start-Up and are looking for a similar drama to watch. Or, you may be wondering what's all the hype about. Hence, we've put together 11 workplace Korean dramas, including Start-up, that will inspire you to chase your dreams.
---
1. Misaeng: Incomplete Life (2014)
---

Image credit: tvN
Main cast:
Im Si-wan as Jang Geu-rae 

Kang So-ra as Ahn Young-yi

Kang Ha-neul as Jang Baek-gi

Byun Yo-han as Han Seok-yool
Misaeng: Incomplete Life depicts the everyday life of office workers, offering a detailed portrayal of the corporate world and the hardships faced. The drama unpacks the stories of individuals living "incomplete lives" and explores what it takes to make one's life fulfilling.
Jang Geu-rae (Im Si-wan)'s childhood dream was to be a professional baduk player. However, he fails to achieve this dream and ends up taking on an office job at One International. Together with Ahn Young-yi (Kang So-ra), a fellow new employee, Geu-rae navigates through the trials and tribulations of office life as they try to please their boss. 
The slice-of-life drama is filled with a good mix of humour, relatable characters, and heart-wrenching moments.
Genre: Business, friendship, drama
Available on: Netflix
---
2. Pinocchio (2014)
---

Image credit: SBS
Main cast:
Lee Jong-suk as Choi Dal-po/Ki Ha-myung

Park Shin-hye as Choi In-ha

Kim Young-kwang as Seo Beom-jo

Lee Yu-bi as Yoon Yoo-rae
Pinocchio follows the everyday life of Choi In-ha (Park Shin-hye) as she fulfils her lifelong dream of being a trustworthy reporter. 
In-ha suffers from a fictional condition called "Pinocchio syndrome", which causes her to hiccup whenever she tells a lie. Meanwhile, Choi Dal-po hides behind a shabby appearance to mask his true identity as Ki Ha-myung, an intelligent and sharp man. Both of them become news reporters.
The drama highlights the moral dilemmas faced by news reporters, and the main characters constantly find themselves torn between reporting for impact versus the truth. 
Genre: Mystery, comedy, romance
Available on: Netflix, Viu
---
3. The Producers (2015)
---

Image credit: KBS
Main cast:
Cha Tae-hyun as Ra Joon-mo

Gong Hyo-jin as Tak Ye-jin

Kim Soo-hyun as Baek Seung-chan

IU as Cindy
The Producers gives viewers a behind-the-scenes peek into the action of the broadcasting industry, specifically the production of variety shows. The drama sends strong messages about friendship, fame, and support systems. 
Set in the KBS building, the story revolves around 3 producers – Ra Jun-mo (Cha Tae-hyun), a veteran PD of variety shows; Tak Ye-jin (Gong Hyo-jin), a veteran music show PD; and Baek Seung-chan (Kim Soo-hyun), a rookie PD.  
If you loved Kim Soo-hyun in It's Okay To Not Be Okay and would like to see him play a more light-hearted and comedic role, give this drama a go. 
Genre: Comedy, romance, drama
Available on: Netflix, Viu
---
4. Radiant Office (2017)
---

Image credit: MBC
Main cast:
Go Ah-sung as Eun Ho-won

Ha Seok-jin as Seo Woo-jin

Lee Dong-hwi as Do Ki-taek

Kim Dong-wook as Seo Hyun

Hoya as Jang Kang-ho
Radiant Office highlights the woes of finding employment and the difficulties faced when transitioning to a new work environment. The slice-of-life drama tells a warm story about persevering through trying times. 
Eun Ho-won (Go Ah-sung)'s many failed attempts to find a job leads to her attempting suicide. While recovering at a hospital, she learns that she may be terminally ill. 
Just when she's about to completely give up on life, she lands herself a job. Ho-won decides to enter her new workplace with a positive and passionate attitude, determined to do her best alongside her co-workers of different ages and backgrounds.
Genre: Business, comedy, romance
Available on: Viu
---
5. Fight For My Way (2017)
---

Image credit: KBS
Main cast:
Park Seo-joon as Ko Dong-man

Kim Ji-won as Choi Ae-ra

Ahn Jae-hong as Kim Joo-man

Song Ha-yoon as Baek Seol-hee
Fight For My Way was one of the best-loved K-dramas in 2017 due to its lovable characters, relatable life situations, and comedic interactions. It tells the story of 4 childhood friends who decide to chase after their dreams as they grow older. 
The childish interactions between Ko Dong-man (Park Seo-joon) and Choi Ae-ra (Kim Ji-won) turn into a sweet romance, while Kim Joo-man (Ahn Jae-hong) and Baek Seol-hee (Song Ha-yoon) face new challenges in their 6-year relationship.
The drama not only showcases the determination behind getting one's dream job and the arduous journey it takes to get there, but also draws on the themes of friendship and love. 
Genre: Friendship, comedy, romance
Available on: Netflix, Viu
---
6. Strongest Deliveryman (2017)
---

Image credit: KBS
Main cast:
Go Kyung-pyo as Choi Kang-soo

Chae Soo-bin as Lee Dan-ah

Kim Seon-ho as Oh Jin-kyu

Ko Won-hee as Lee Ji-yoon
Strongest Deliveryman revolves around the everyday life of delivery workers and shows how they move up the socioeconomic ladder.
Go Kyung-pyo plays Choi Kang-soo, a deliveryman who dreams of owning his own delivery app company, while Chae Soo-bin plays Lee Dan-ah, a delivery worker who is focused on earning money so that she can reach a higher socioeconomic status. Both of them navigate through societal pressures to achieve their goals while fighting to become the "strongest deliveryman".
Meanwhile, if you're still suffering from second male lead syndrome after watching Start-Up, this drama will let you catch Kim Seon-ho in his first main role. He plays Oh Jin-kyu, a rich yet independent man who values self-achieved financial stability.
Genre: Business, comedy, romance
Available on: Netflix
---
7. Search: WWW (2019)
---

Image credit: tvN
Main cast:
Im Soo-jung as Bae Ta-mi/Tammy

Lee Da-hee as Cha Hyeon/Scarlett

Jeon Hye-jin as Song Ga-kyeong

Jang Ki-yong as Park Morgan

Lee Jae-wook as Seol Ji-hwan

Ji Seung-hyun as Oh Jin-woo
Search: WWW portrays the tough lives of strong career women in the IT industry.
The story revolves around 3 women in their late 30s – Bae Ta-mi (Im Soo-jung), Cha Hyeon (Lee Da-hee) and Song Ga-kyeong (Jeon Hye-jin) – who all work in top web portal companies. The drama's narrative is built upon a woman's perspective, offering a realistic depiction of what it means to be a 21st-century woman who chooses her career over being a wife or mother. 
Genre: Business, romance
Available on: Netflix, Viu
---
8. Itaewon Class (2020)
---

Image credit: JTBC
Main cast:
Park Seo-joon as Park Sae-royi

Kim Da-mi as Jo Yi-seo

Yoo Jae-myung as Jang Dae-hee

Kwon Na-ra as Oh Soo-ah
Itaewon Class was one of the biggest dramas of 2020 thanks to its meaningful plot and depiction of societal issues, such as racism and gender discrimination.
Park Sae-royi (Park Seo-joon), who owns a bar-restaurant called DanBam (Honey Night) in Itaewon, drives the action in this drama. His main goal is to become a successful business owner as a part of his revenge plan to beat a food conglomerate. 
The story is centred on the DanBam team members, who learn the importance of teamwork and acceptance of diversity as they grow the business together.
Genre: Romance, drama
Available on: Netflix
---
9. Record of Youth (2020)
---

Image credit: tvN
Main cast:
Park Bo-gum as Sa Hye-jun

Park So-dam as Ahn Jeong-ha

Byeon Woo-seok as Won Hae-hyo

Kwon Soo-hyun as Kim Jin-woo
Record of Youth is an inspirational drama about how it's possible to achieve one's dreams through sheer determination and effort.
The drama follows Sa Hye-jun (Park Bo-gum), a model who dreams of becoming a successful actor, and Ahn Jeong-ha (Park So-dam), a makeup artist who is a fan of his. As Hye-jun and Jeong-ha work towards their individual goals in the showbiz business and makeup industry respectively, they find out what true friendship and romance mean. 
Genre: Youth, romance, drama
Available on: Netflix
---
10. Start-Up (2020)
---

Image credit: tvN
Main cast:
Bae Suzy as Seo Dal-mi

Nam Joo-hyuk as Nam Do-san

Kim Seon-ho as Han Ji-pyeong

Kang Han-na as Won In-jae
The bulk of the action in Start-Up is set in an incubation centre called Sandbox, which helps to grow businesses in their infancy. 
Seo Dal-mi (Bae Suzy), inspired by her late father, dreams of becoming Korea's Steve Jobs. Through a childhood incident, she meets Nam Do-san (Nam Joo-hyuk), the founder of an AI firm called Samsan Tech.
After successfully getting into Sandbox's residency program, the team works towards innovating a new AI project under the mentorship of Han Ji-pyung (Kim Seon-ho), a team leader with a strong investment background.
The drama showcases the rigour of growing a start-up company and the various obstacles that one faces in becoming a successful entrepreneur.
Genre: Comedy, romance, business
Available on: Netflix
---
11. Run On (2020)
---

Image credit: JTBC
Main cast:
Im Si-wan as Ki Seon-gyeom

Shin Se-kyung as Oh Mi-joo

Choi Soo-young as Seo Dan-ah

Kang Tae-oh as Lee Young-hwa
Run On talks about the blossoming love story between 2 couples from diverse backgrounds. 
The first couple consists of Ki Sun-gyeom (Im Si-wan), a former national team sprinter, and Oh Mi-Joo (Shin Se-kyung), who translates subtitles for movies. 
Meanwhile, the second couple comprises Seo Dan-ah (Choi Soo-young), the CEO of a sports agency who faces gender discrimination in the course of inheriting her father's company, and Lee Young-hwa (Kang Tae-oh), an art major in university.
The drama recently started airing and is available on Netflix with English subtitles.
Genre: Romance, drama, sports
Available on: Netflix
---
Korean Dramas like Start-Up
---
The workplace dramas on our list all feature meaningful plots that will inspire you. After finishing these dramas, go through our list of best 2020 Korean dramas to catch up on what you've missed. Meanwhile, be sure to mark down these new 2021 Korean dramas that will start airing soon. 
Check our other K-drama articles:
Cover image adapted from (left to right): JTBC, JTBC, and TvN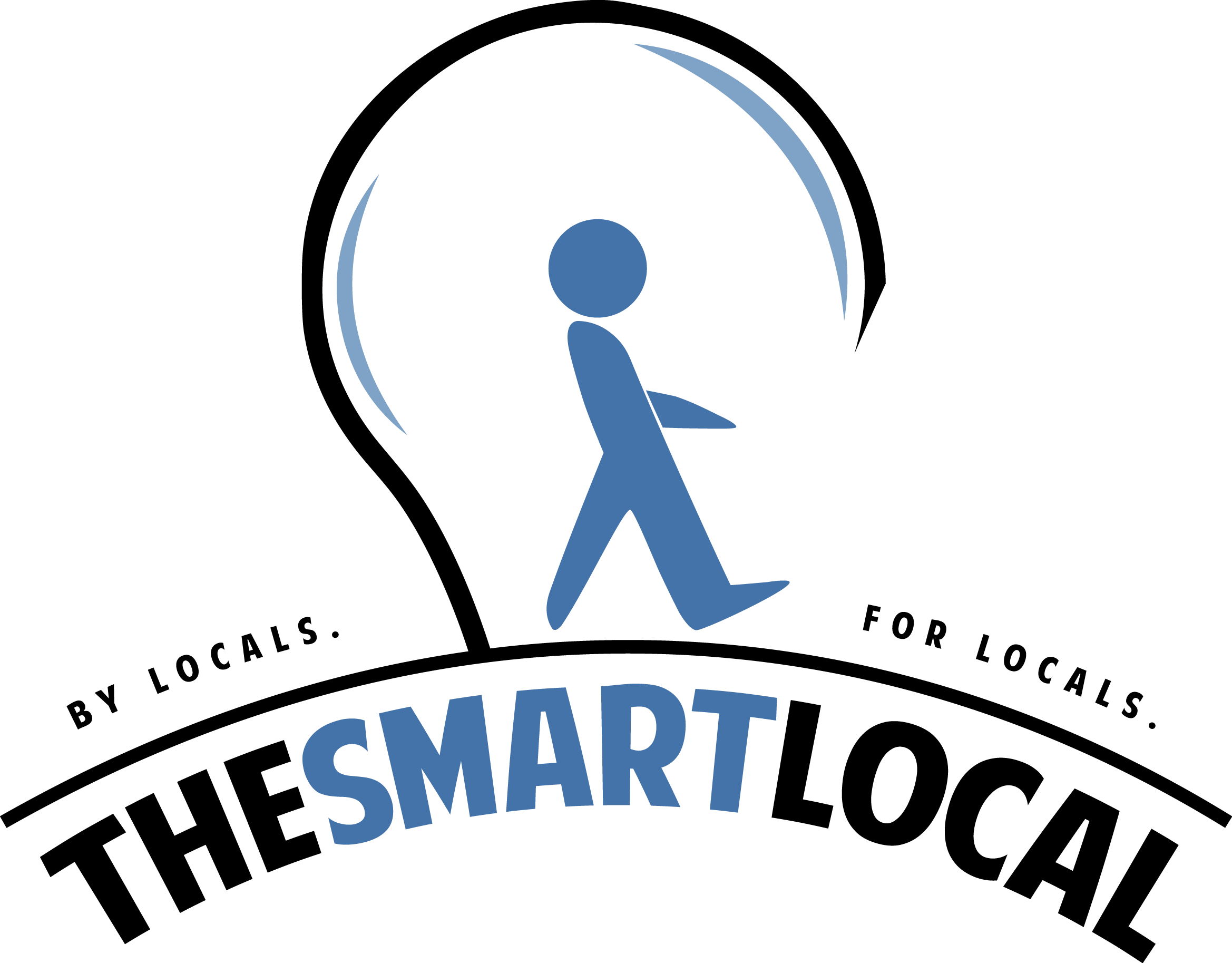 Drop us your email so you won't miss the latest news.